This post may contain affiliate links, which means I may receive a commission if you click on a link and purchase something. As an Etsy and Zazzle Affiliate I earn commissions from qualifying purchases.
Be inspired by these Fall Nail Ideas – featuring the latest colors and trends for the autumn season. You're going to obsess over these creative sets of nail designs for sure!
Creative Fall Nail Ideas
Fall is here! It's time for oversized sweaters and cozy plaid… and it's also time to embrace a new season of nail designs!
Today's collection of best Fall Nail Ideas is full of leaves and pumpkins, ombre and glitter sparkle. Whether you want to paint them with nail polish or decorate them with nail stickers your fingers will look fabulous!
We've curated the cutest collection of Fall nail designs from talented nail artists and business owners to bring you Fall nail art ideas that will complement all of your cute fall outfits.
Heading to Disney this Fall? Don't miss our curated collection of cute Disney Nails inspired by your favorite movies!
Gorgeous Fall Nail Ideas You'll Want to Copy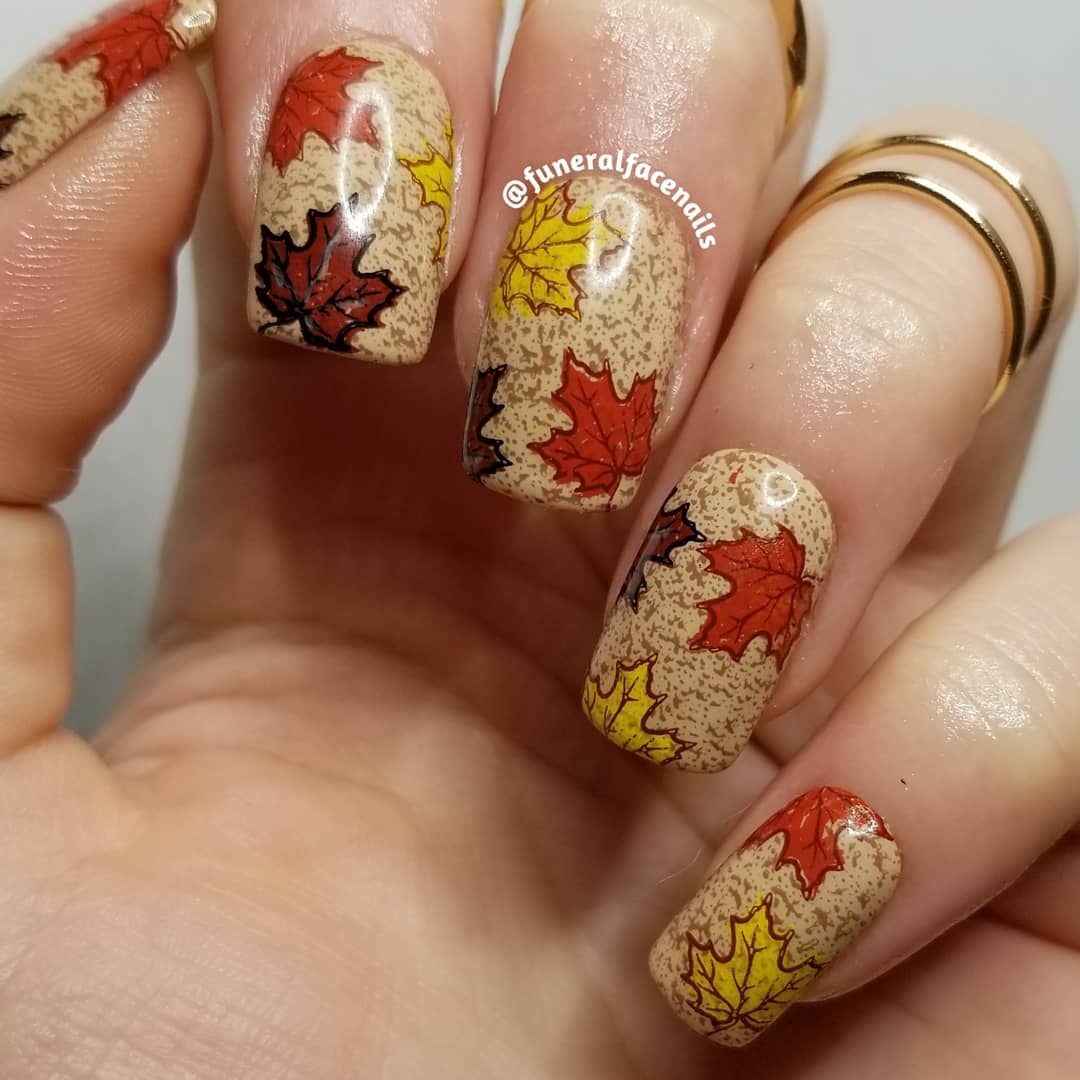 The inspiration for these autumn leaf themed fall nails came from a coffee mug!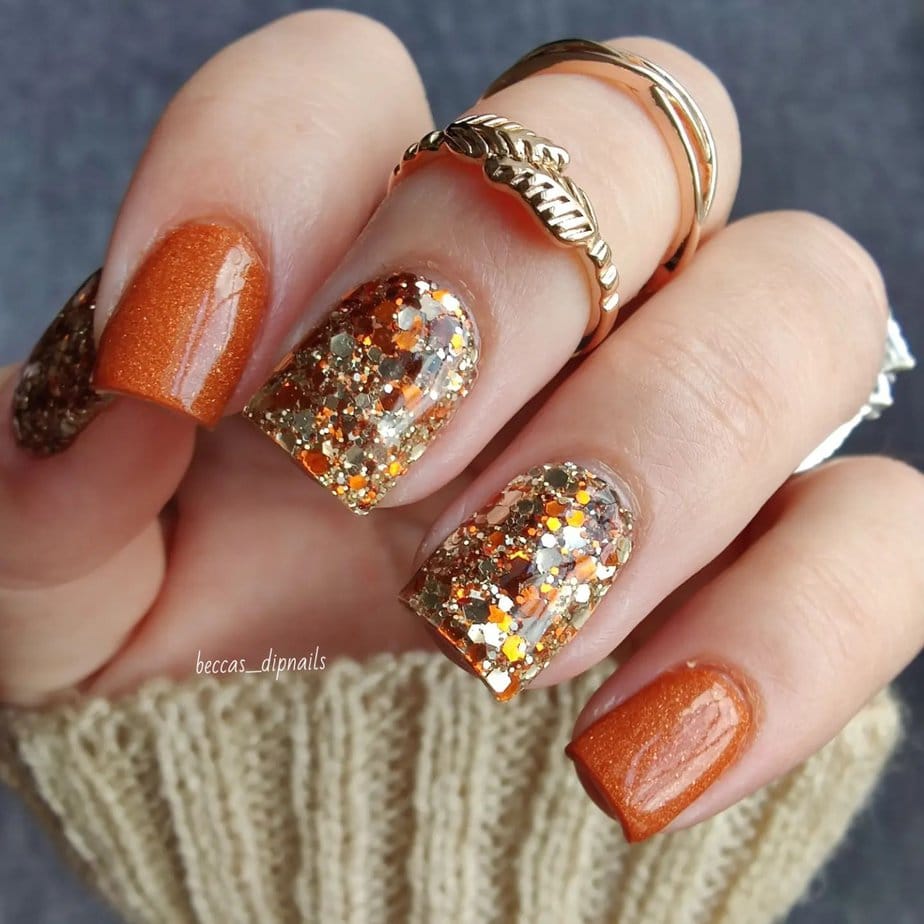 Totally getting warm and cozy – with a bit of glam and glitz – vibes from this set of Fall nails!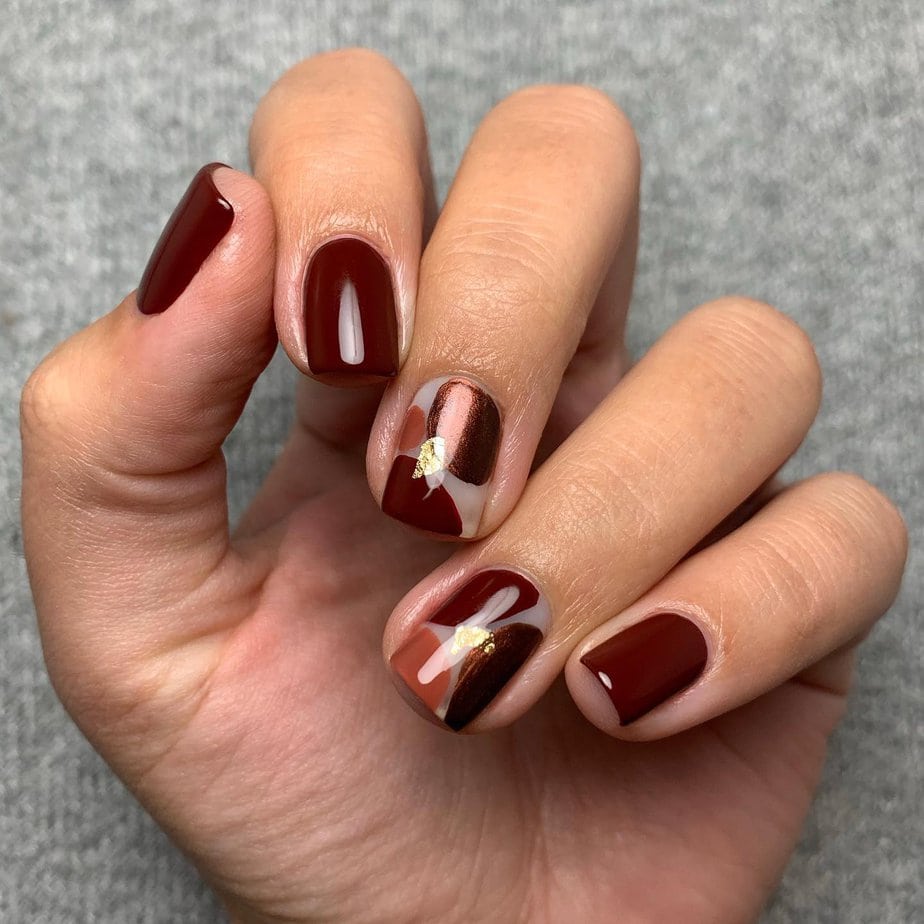 These Fall-themed abstract nails are the perfect DIY set for beginners.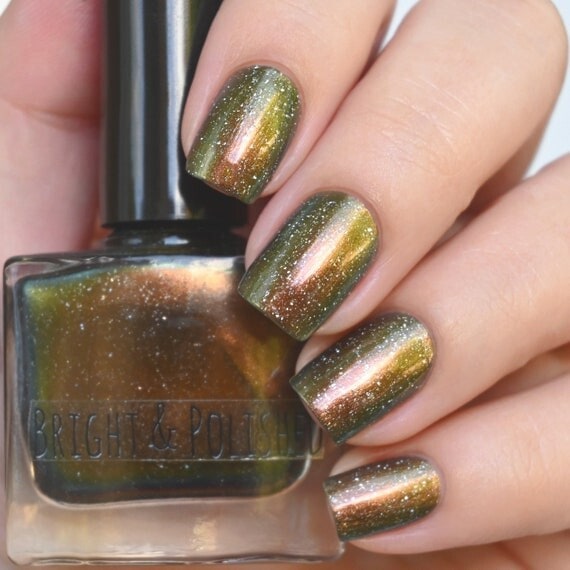 This chrome metallic nail polish has small holographic flakes. Depending on the light and the angle you will see green, gold and copper!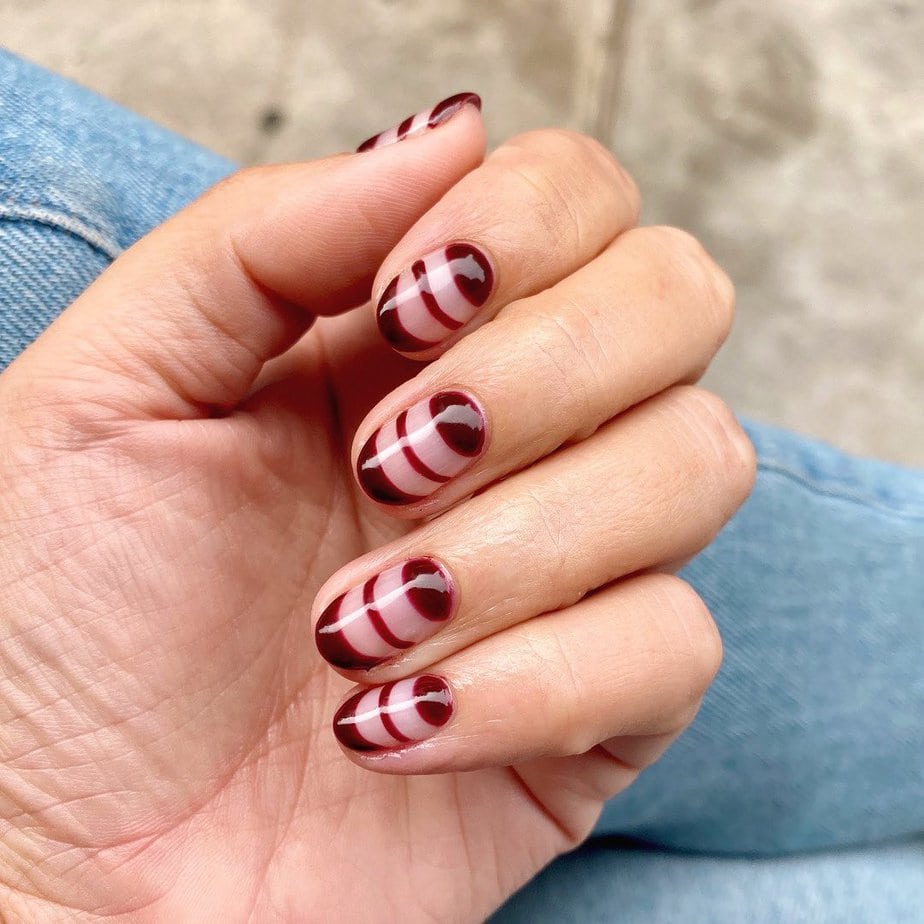 Get practicing those perfect lines to recreate this "striped sweater for your nails" design.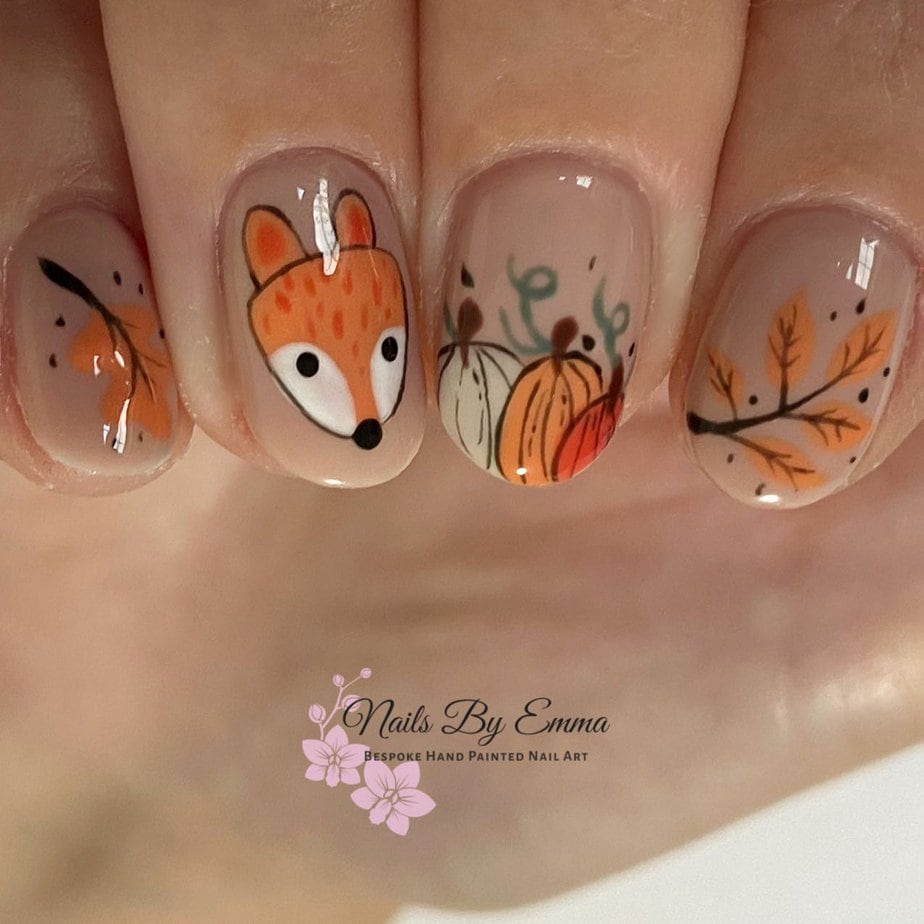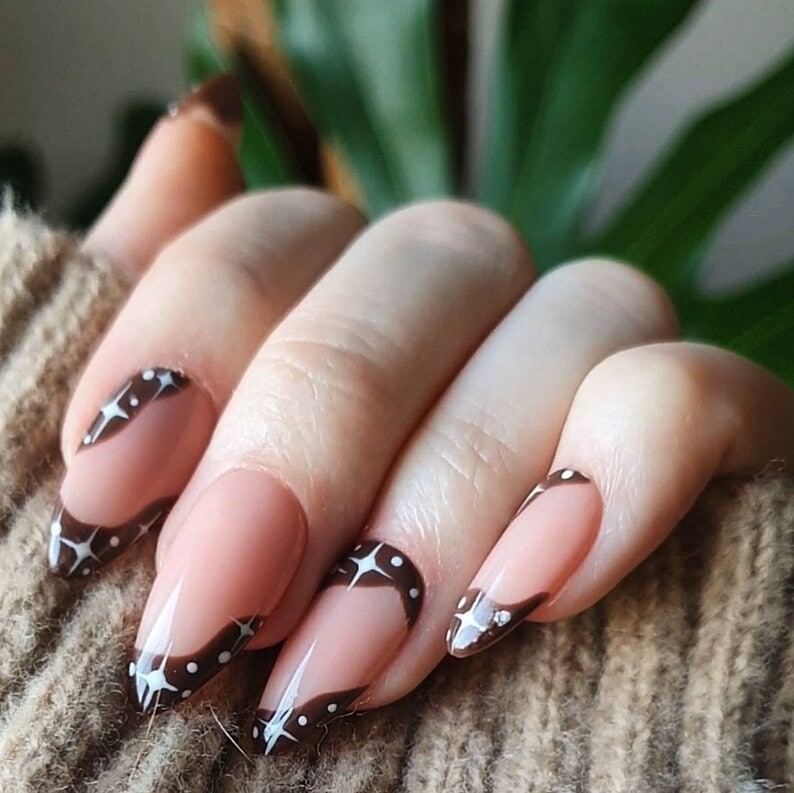 If you're in a hurry and don't have time to paint your own nail set these pretty Wavy Celestial Star press-ons are a great alternative!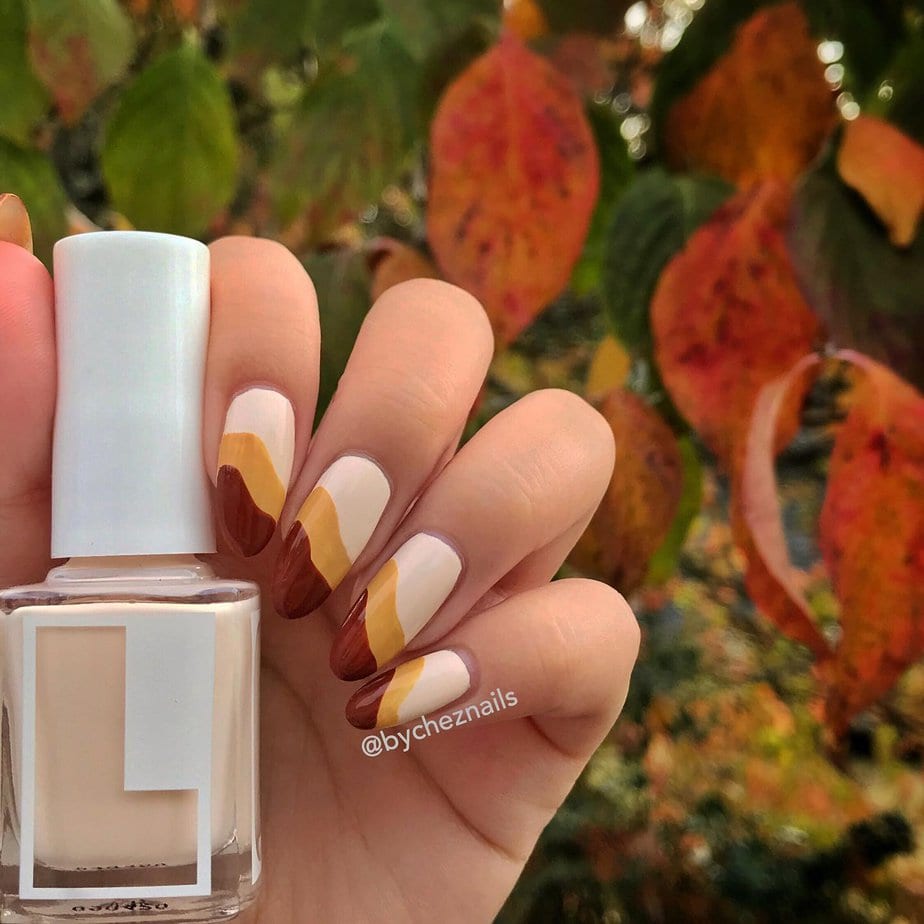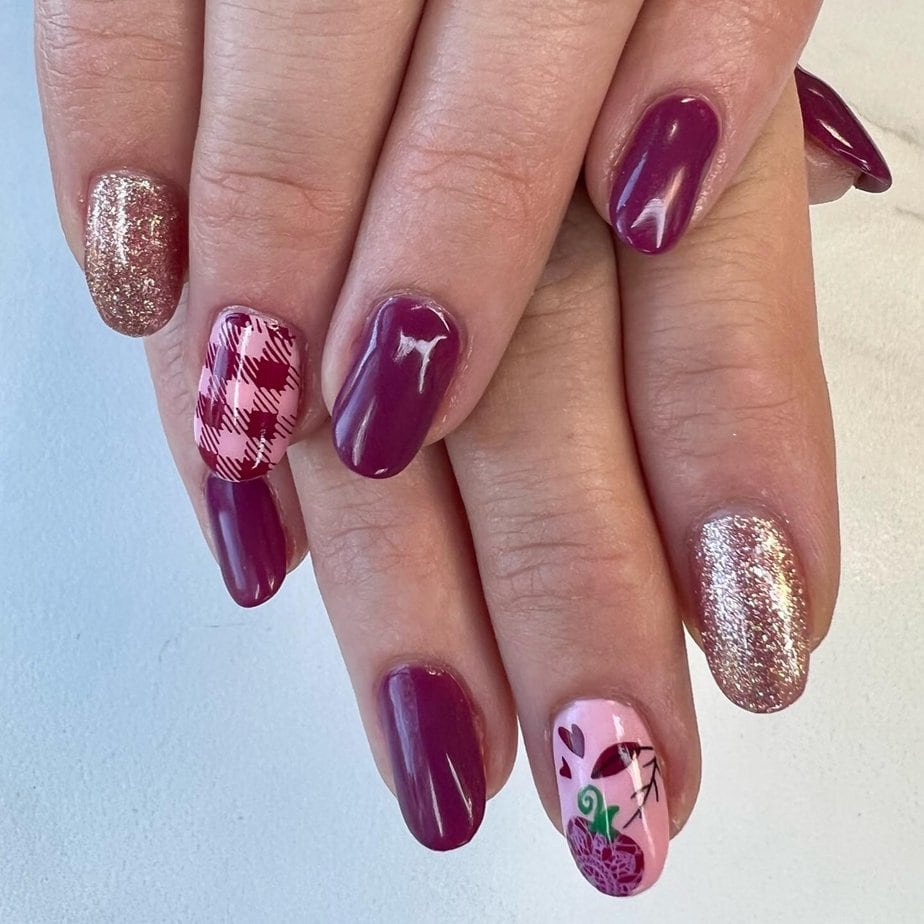 Loving the burgundies in this set of fall nail ideas that combines plaid and glitter with mandala pumpkins!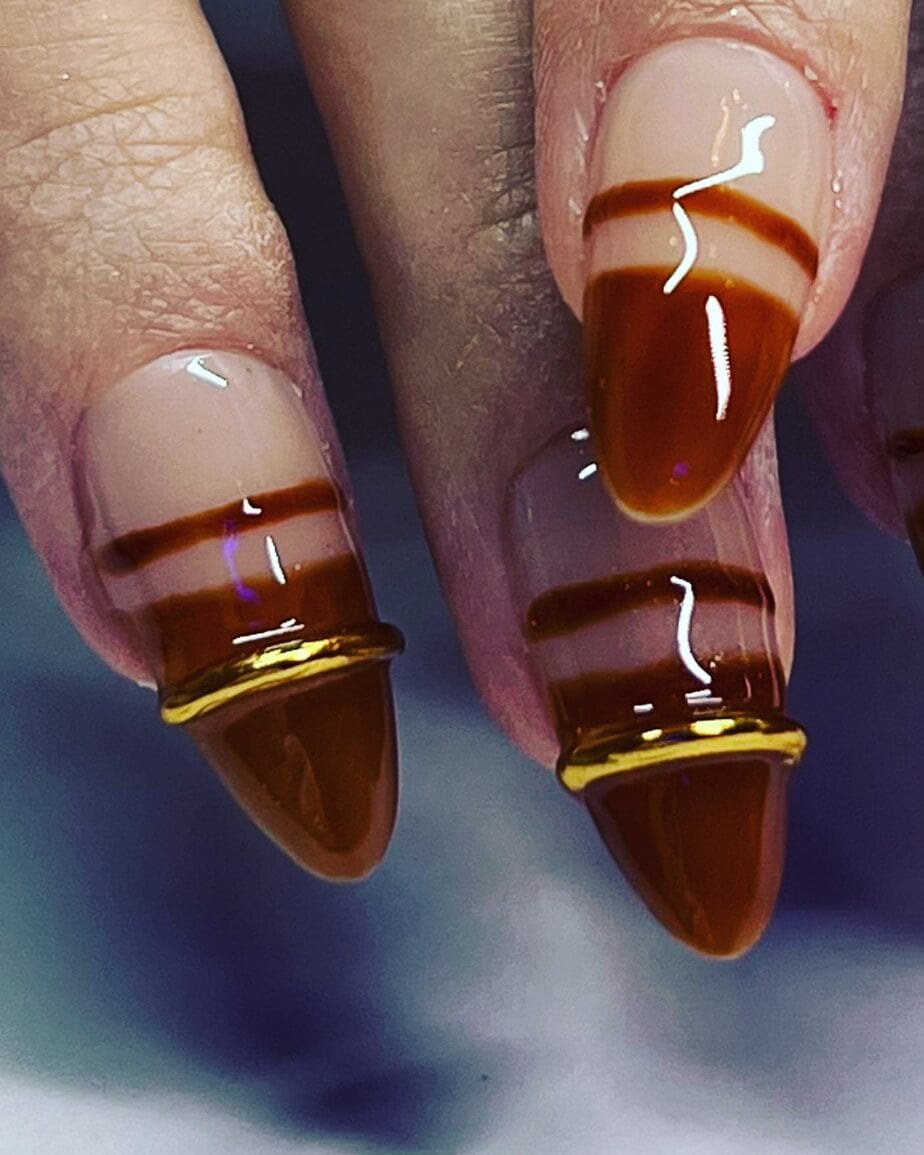 These fall nail ideas are almost like nail jewelry!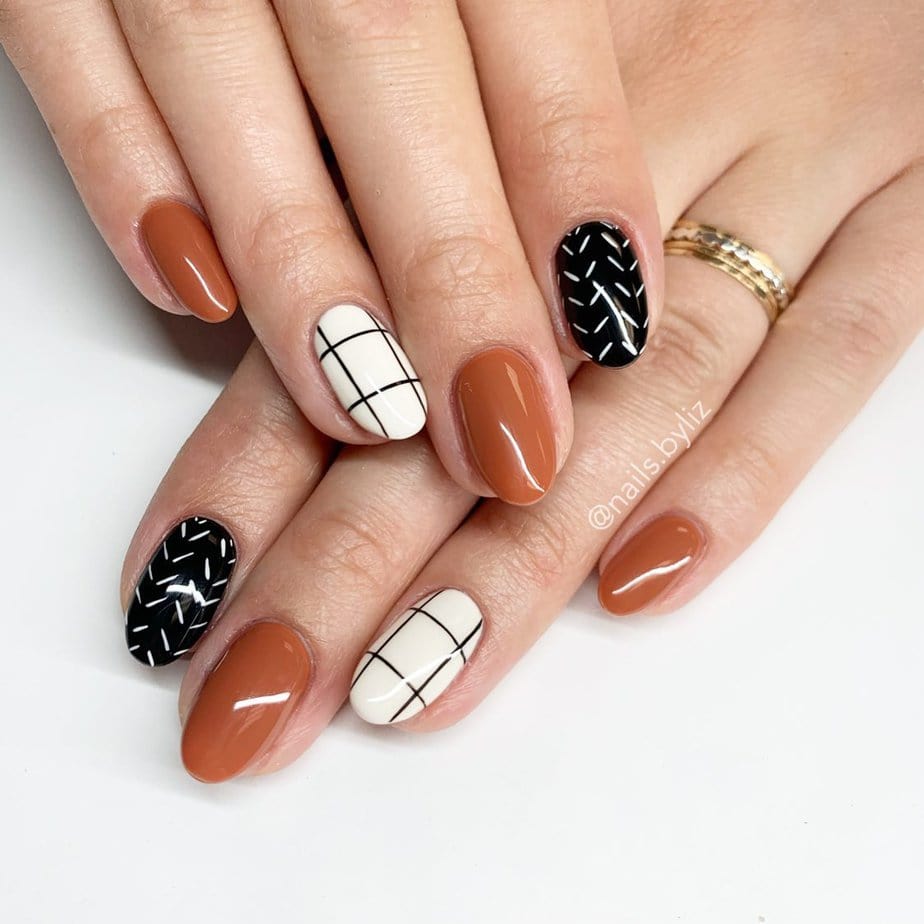 Loving these simple nails that scream Fall!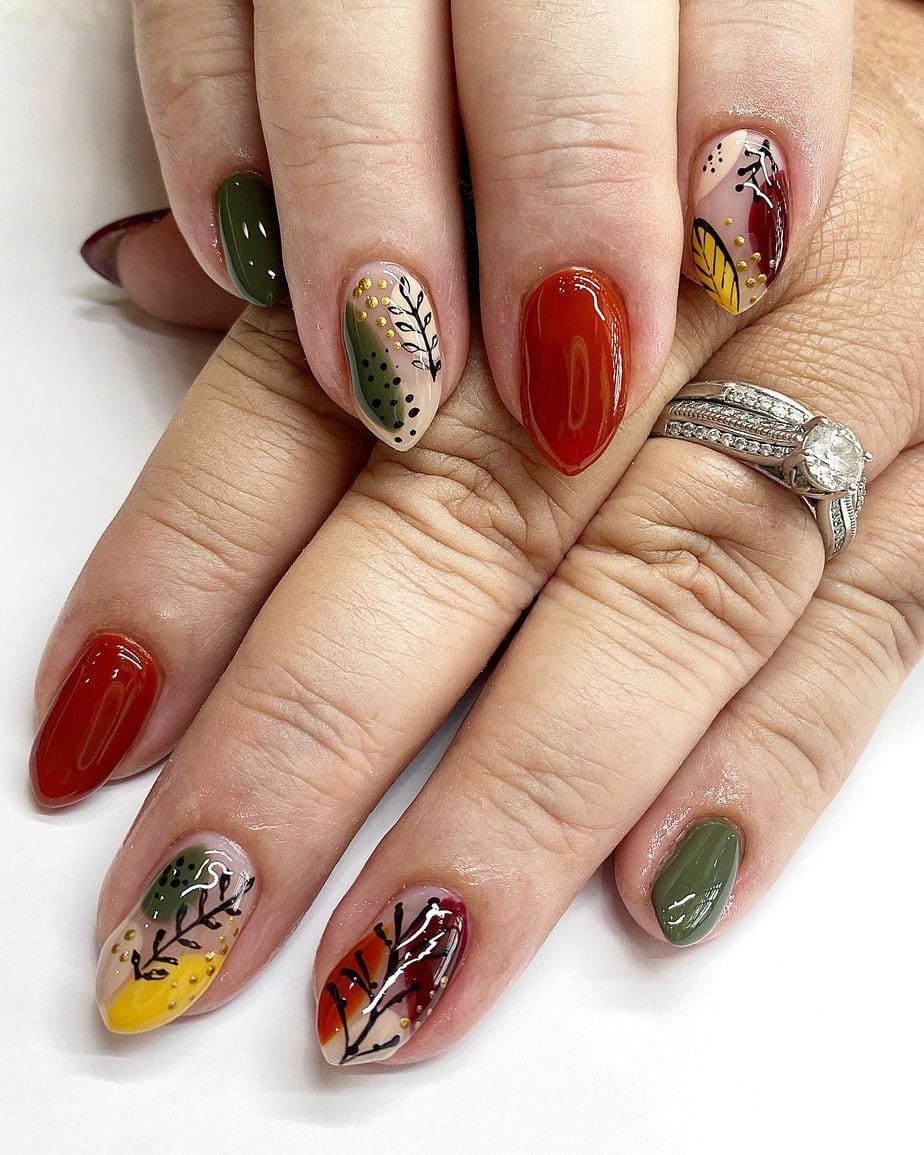 You can't have a Fall nail art collection without at least one pumpkin, the dark green and glitter stripes make for a great set of nails!
If you're just getting started painting your own fall nails check out this step-by-step tutorial for a pretty fall mani.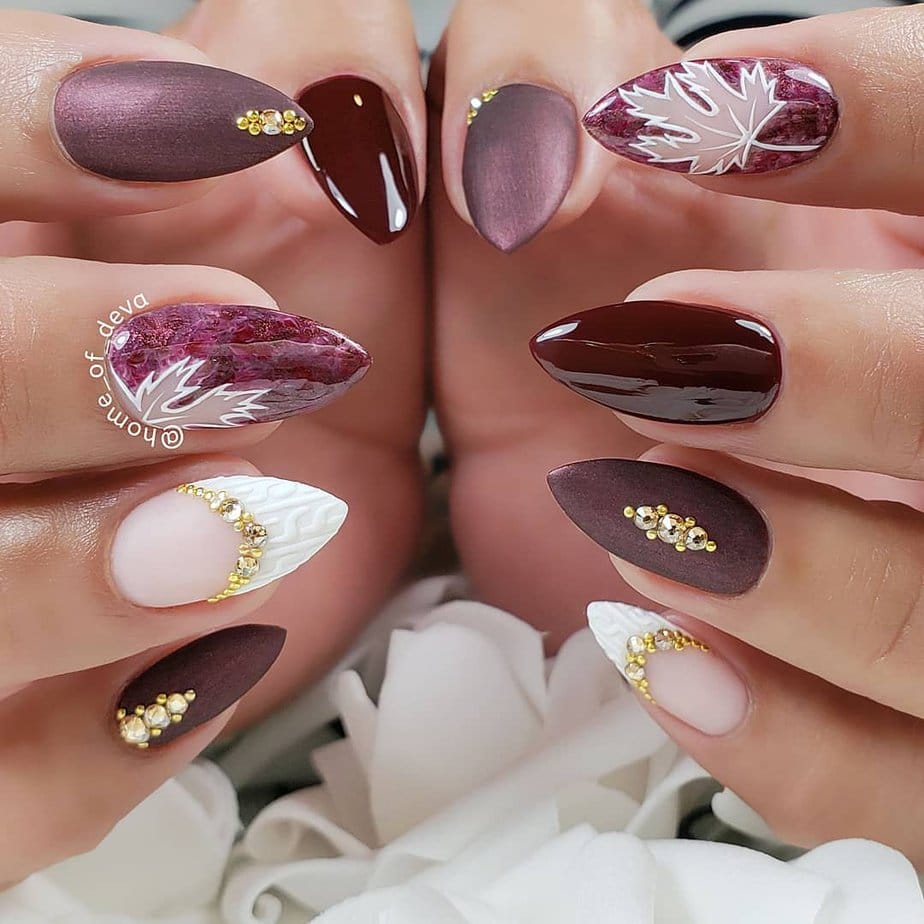 Many of us think of warm and cozy when we think of Fall, but if you think of glitz and glam these purple and gold nails are the perfect choice! They're definitely up there as the prettiest fall nail designs.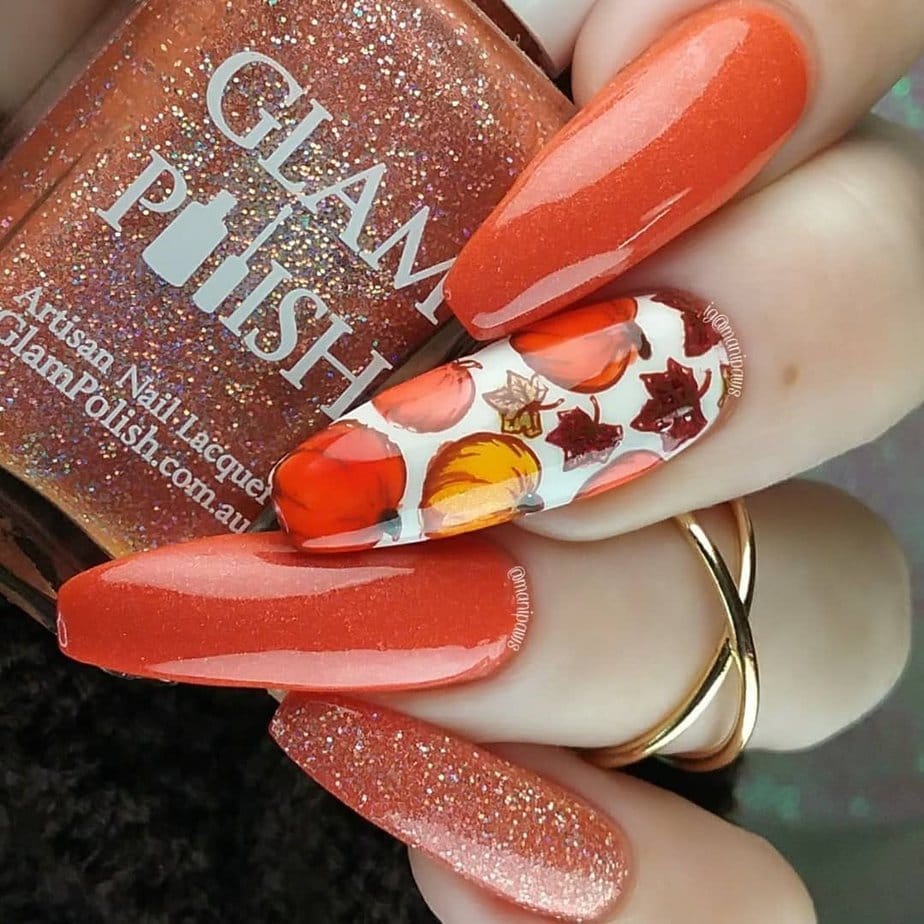 Loving the shades of orange combined with glitter shimmer, pumpkins and autumnal leaves on this set of coffin nails.
Looking for Fall nails with orange? Watch this video tutorial which is full of useful tips.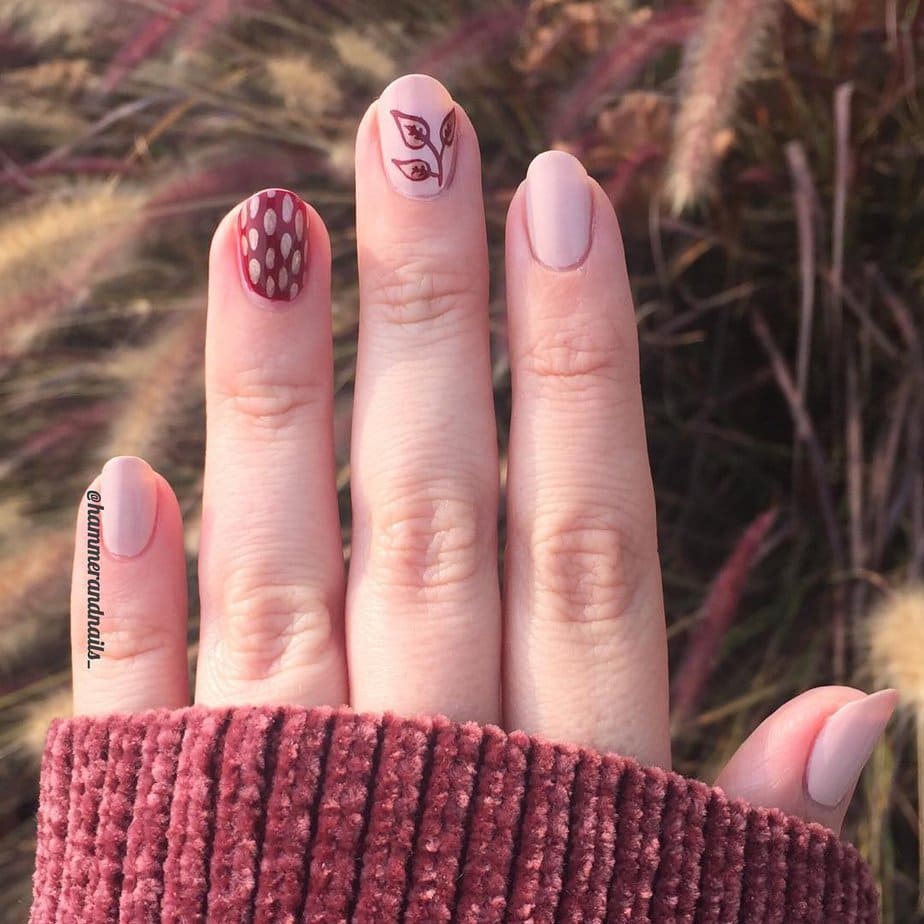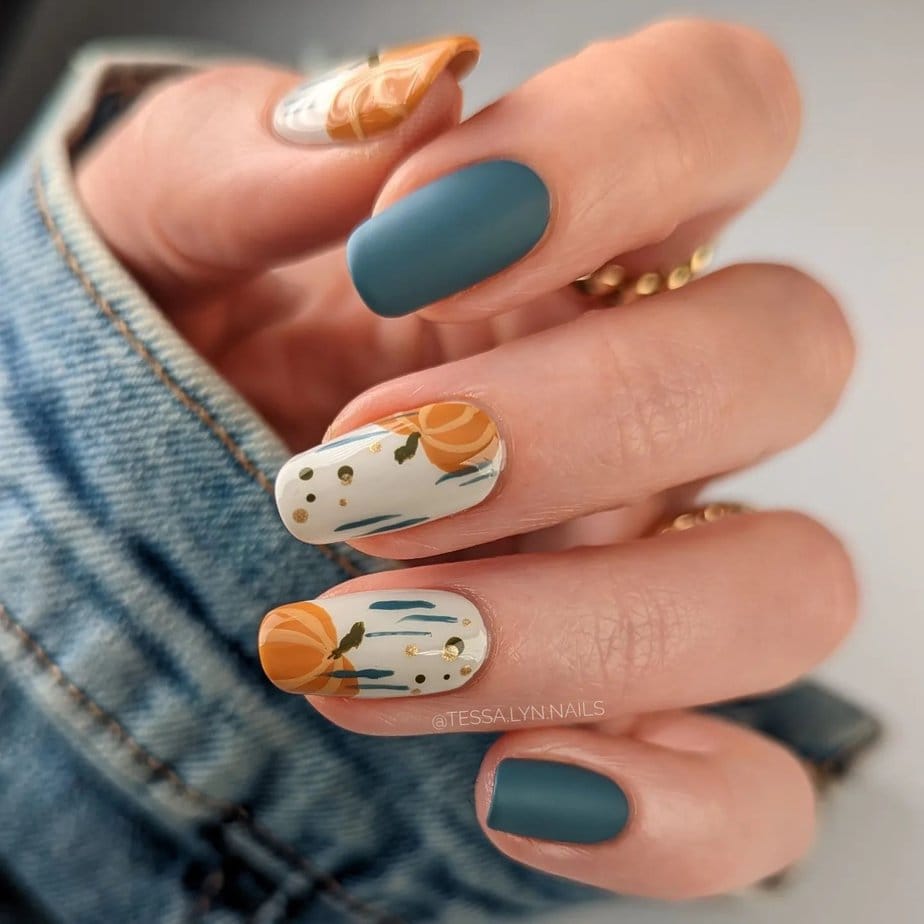 The matte blue in this set of fall nail ideas really brings out the orange in the pumpkins in this design combo.
If you love nails with gold be sure to watch this video tutorial!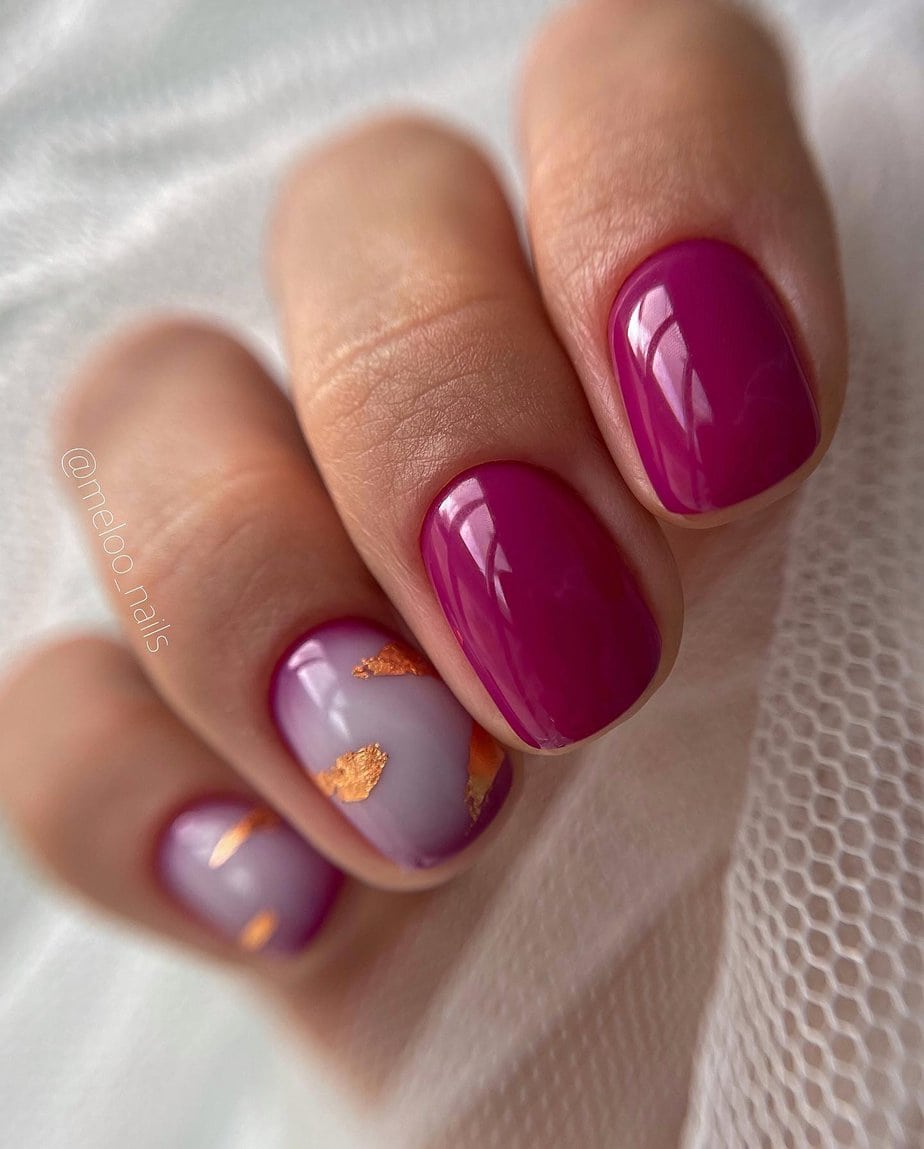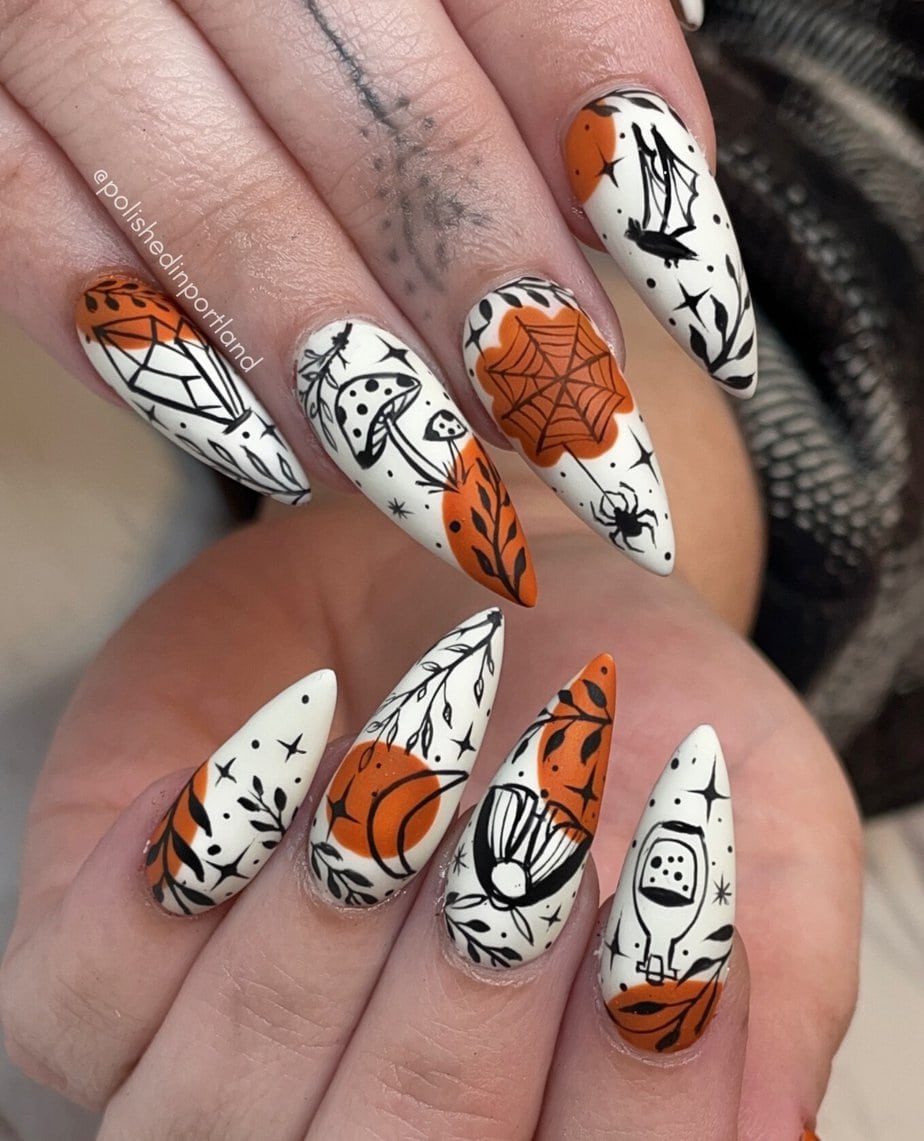 There's a bit of a celestial Halloween vibe to this Fall Nails set – the black illustrations really pop against the white nails.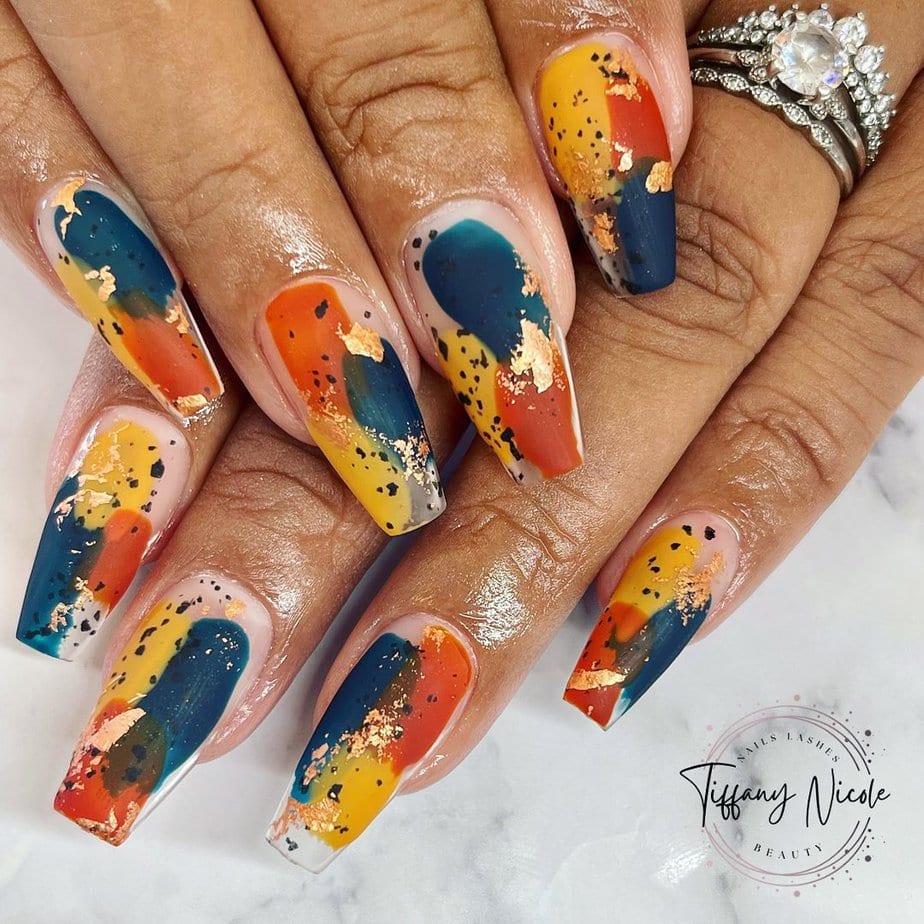 This glamourous nail set includes this year's trending denim blue and mustard yellow Fall nail colors with orange and gold sparkle. These nails will be perfect for your pumpkin spice lattes photos on Instagram!
What are popular nail colors for fall 2022?
Wondering what fall colors are trending in nail art this season? You'll want to stock up on: