This post may contain affiliate links, which means I may receive a commission if you click on a link and purchase something. As an Etsy and Amazon Associate I earn commissions from qualifying purchases.
These food processor dinner recipes are just what you need to take the stress out of meal prep!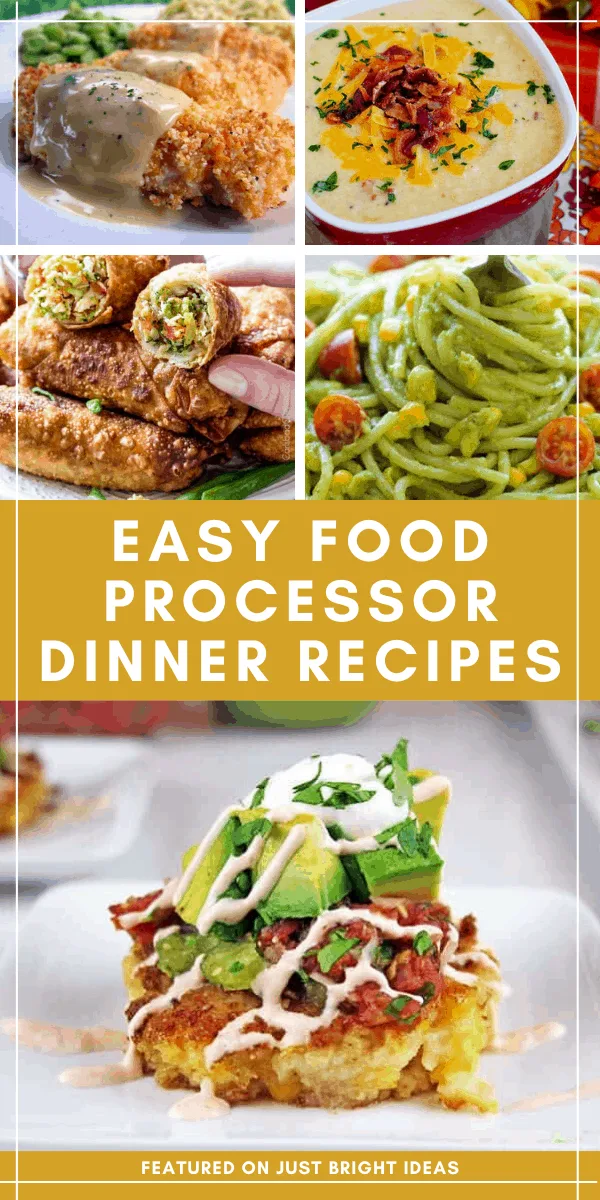 Easy Food Processor Dinner Recipes
You know how much we love an easy midweek meal recipe around here and what could be easier than using your food processor to help you make something delicious for dinner?
I've rounded up some delicious recipes, including a super easy pizza dough and an amazing sweet and sour chicken egg roll.
There's even meals you can store in the freezer for busy days later in the month!
Food Processor Dinner Recipes