We love lemonade and if you do too you are going to be super excited about our collection of delicious lemonade dessert recipes!
You are going to be spoilt for choice so don't forget to scroll to see all the recipes and be sure to pin your favourites!
&
---
Lemonade Dessert Recipes

26. Lemonade Ice Cream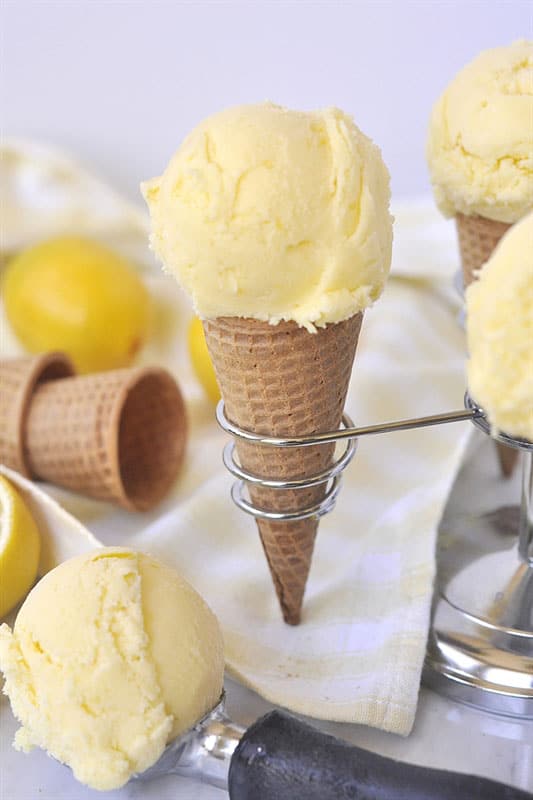 Lemonade Ice Cream is the perfect summer combination of two favourite summertime treats – ice cream and lemonade all in one.
25. Raspberry Lemonade Cheesecake Bars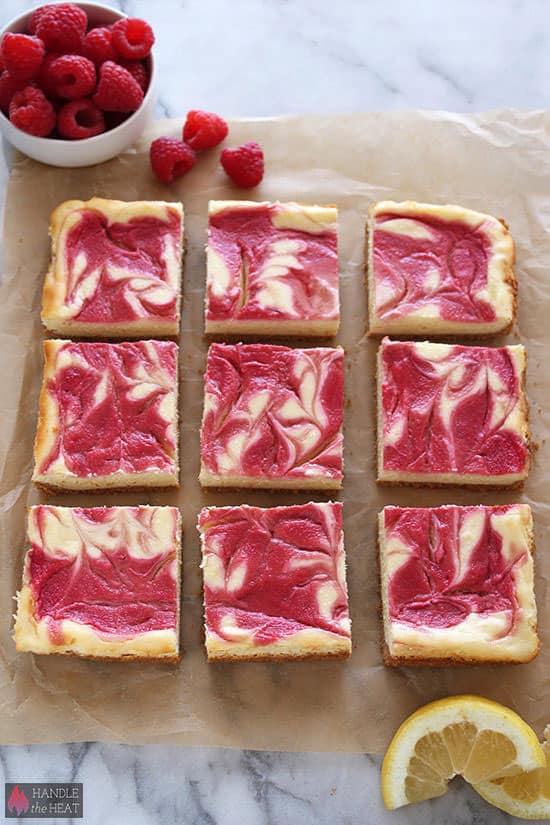 These beautifully vibrant Raspberry Lemonade Cheesecake Bars are bursting with fresh, slightly tart, and sweet flavors. You need to make them asap!
24. Pink Lemonade Ombre Cake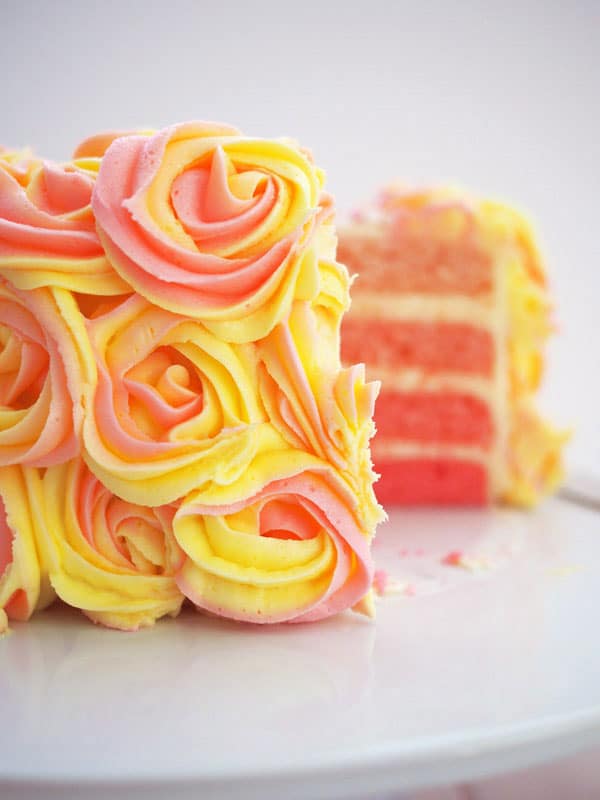 This cake is going to take a little patience but boy will it be worth it!
23. Pink Lemonade Ruffle Cupcakes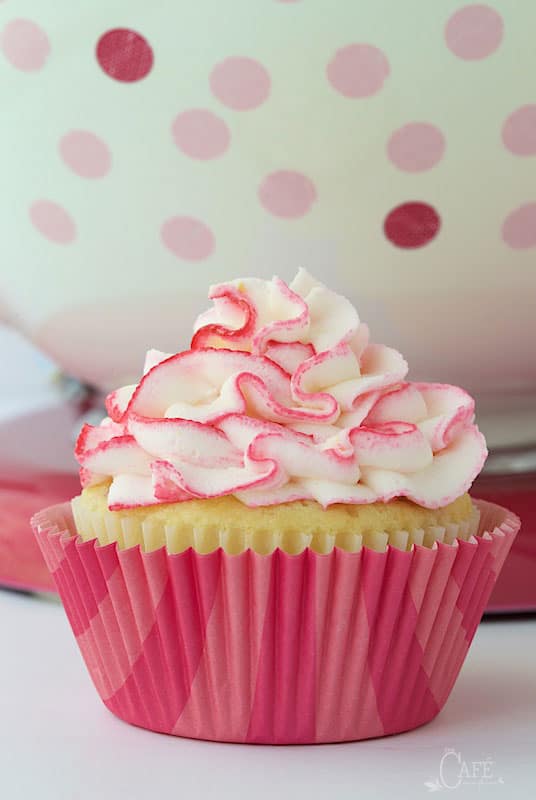 These might just be the prettiest cupcakes we have ever seen!
22. Pink Lemonade Macarons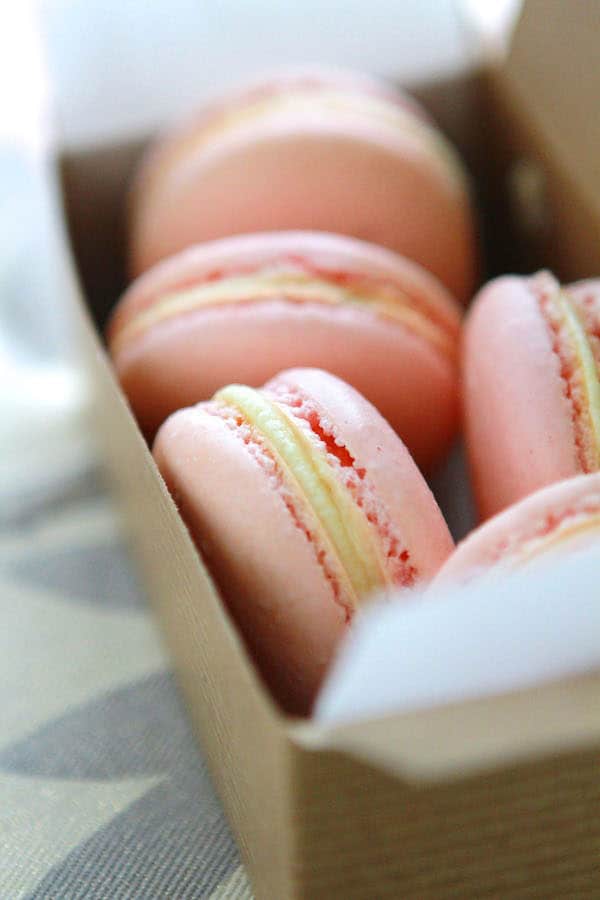 Macarons aren't the easiest treat to bake so you might need a test run or two but with these instructions you should master it quickly!
21. Pink Lemonade Cupcakes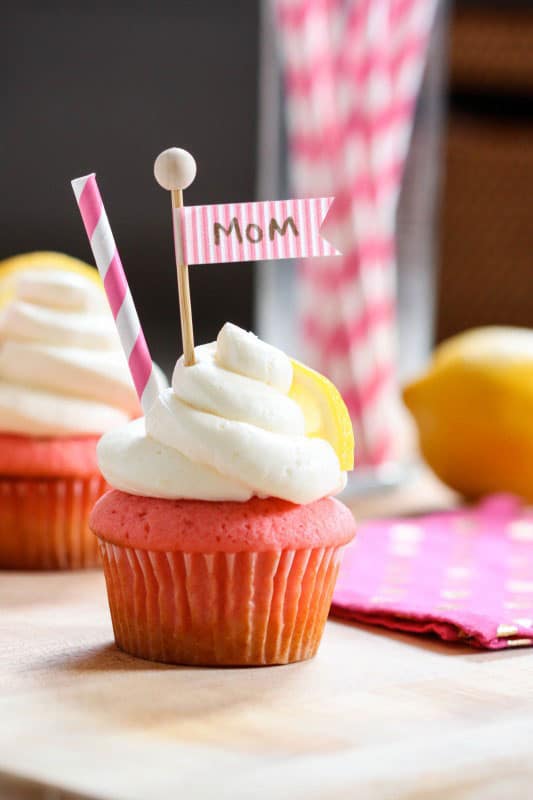 These pink lemonade cupcakes are a perfect way to show mom how much she means to you!
20. Pink Lemonade Icebox Pie Squares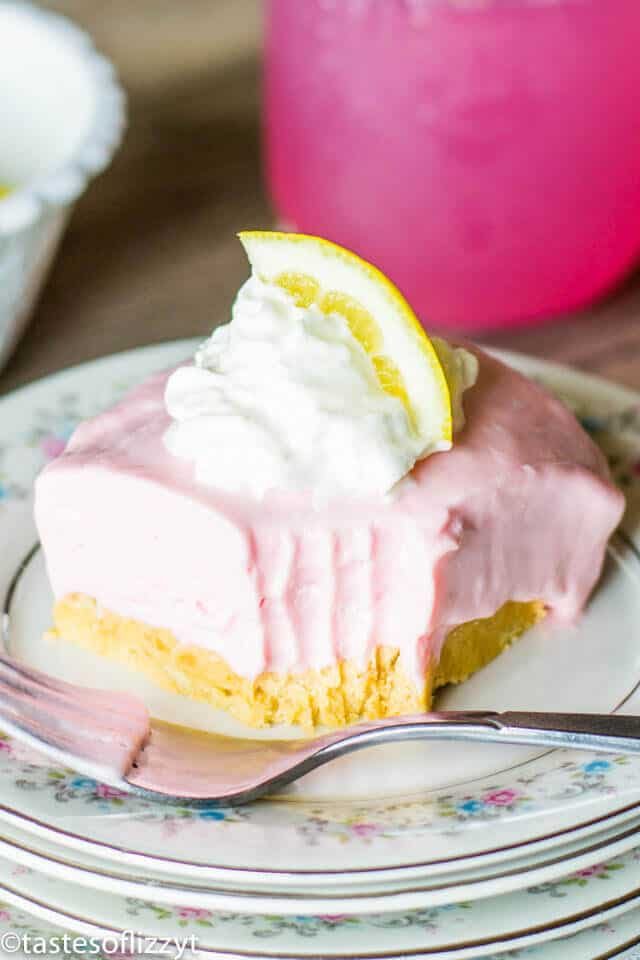 These no-bake Pink Lemonade Icebox Pie Squares with Golden Oreo crust are cool, light and refreshing for those hot summer days.
19. Lemonade Cake with Lemon Cream Cheese Frosting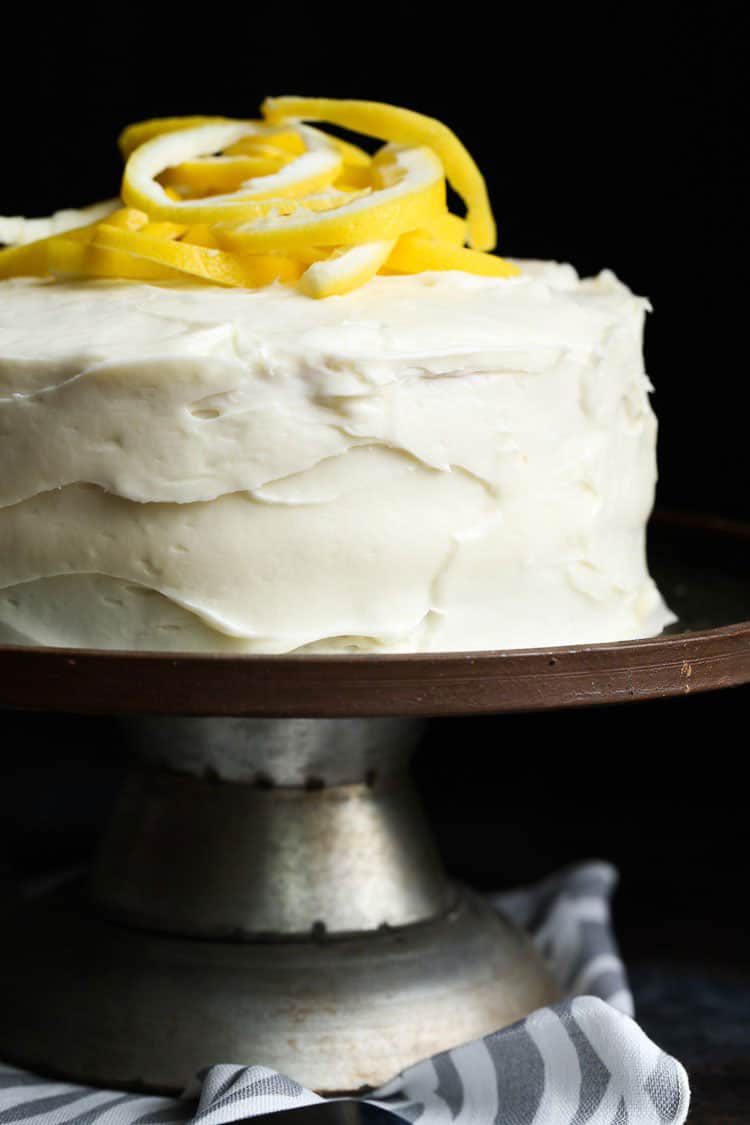 When you taste this cake you will be amazed by how soft it is. And the cream cheese frosting is just the perfect amount of tart. It's a keeper for sure!
18. Strawberry Lemonade Cake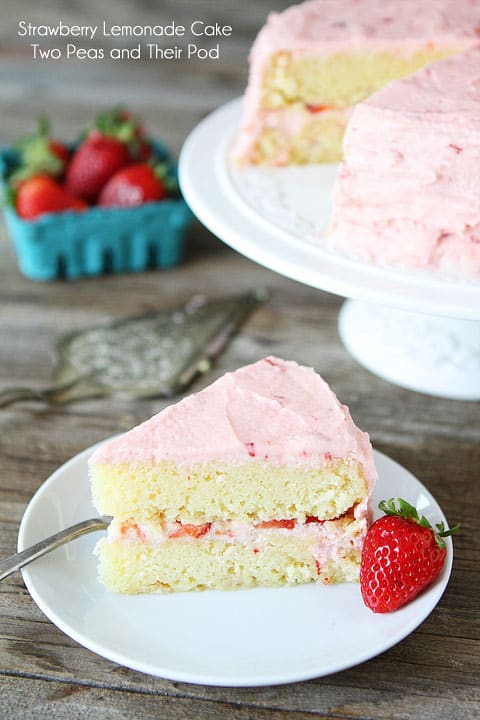 Tart lemon cake sandwiched between layers of sweet strawberry buttercream frosting and freshly sliced strawberries. This is the perfect summer cake!
17. Pink Lemonade Cupcakes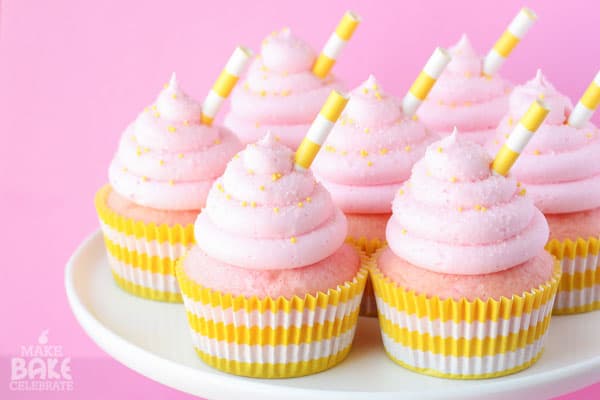 These summery cupcakes are deliciously pink!
16. Strawberry Lemonade Cake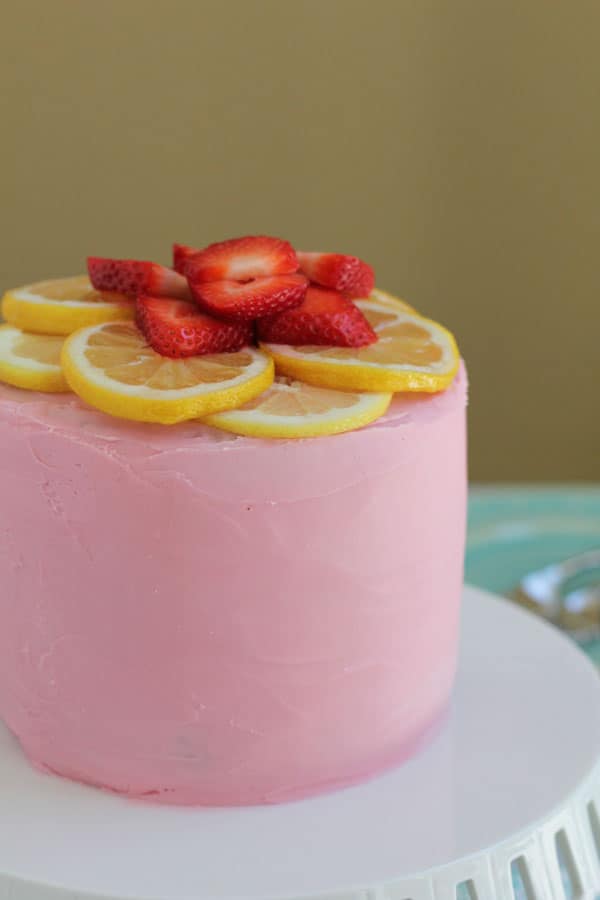 You get the slight sour tang from the lemonade and the sweet sugary goodness you should get with any cake. This is like summer in cake-form.
15. Pink Lemonade Cupcakes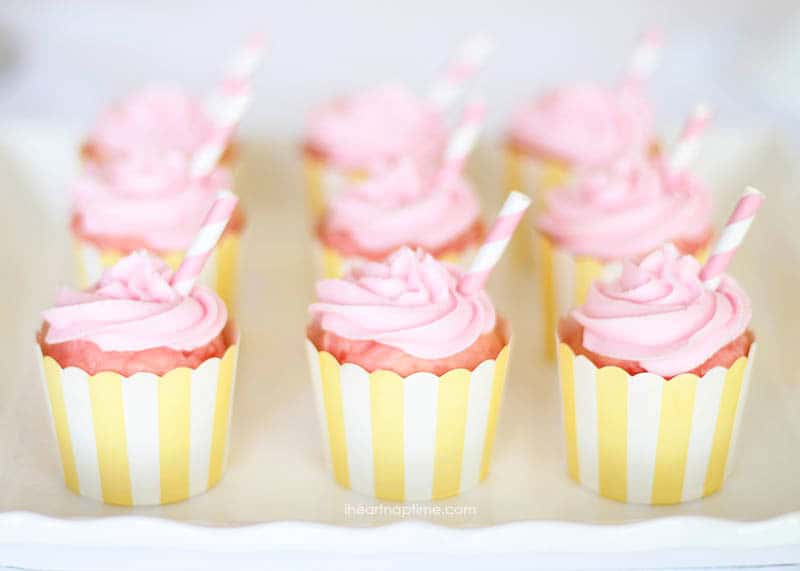 If you're planning a pink baby shower these cupcakes are the perfect treat!
14. Frozen Strawberry Lemonade Pie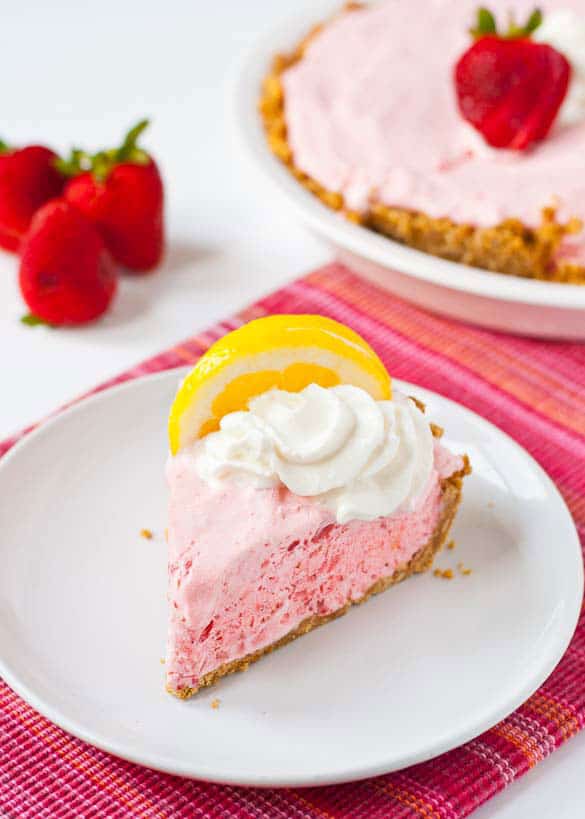 This Frozen Strawberry Lemonade Pie is fluffy, light, and refreshing. Plus, it's no bake and easy to make gluten free!
13. Berry Lemonade Popsicles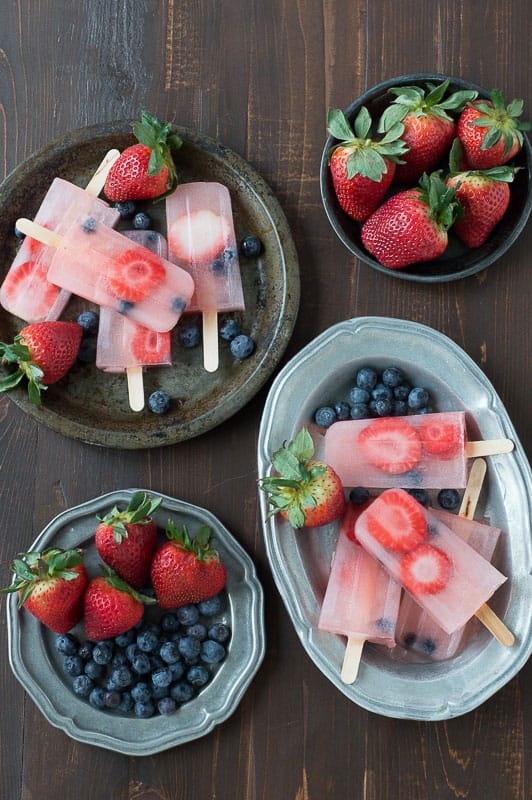 These delicious popsicles are so refreshing on a hot summer's day!
12. Frozen Pink Lemonade Pie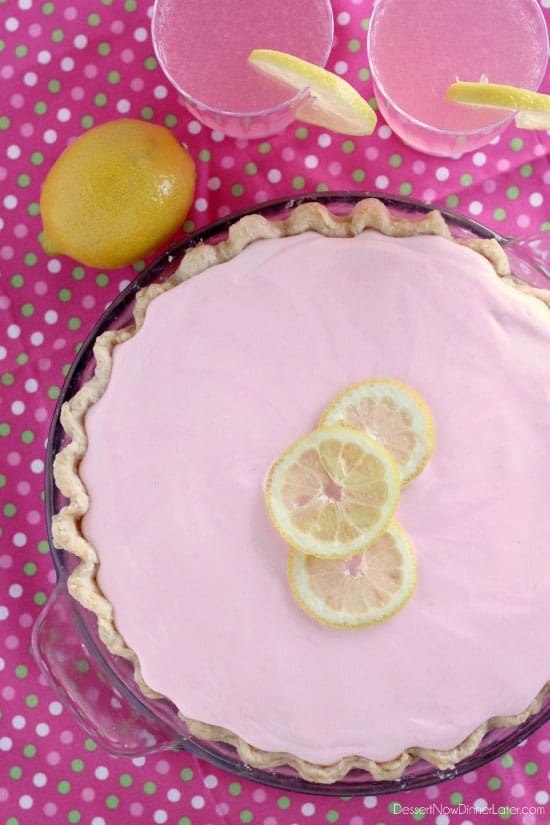 If you're short on time you can make this yummy lemonade dessert with a pie crust from the store.
11. Lemon Burst Cupcakes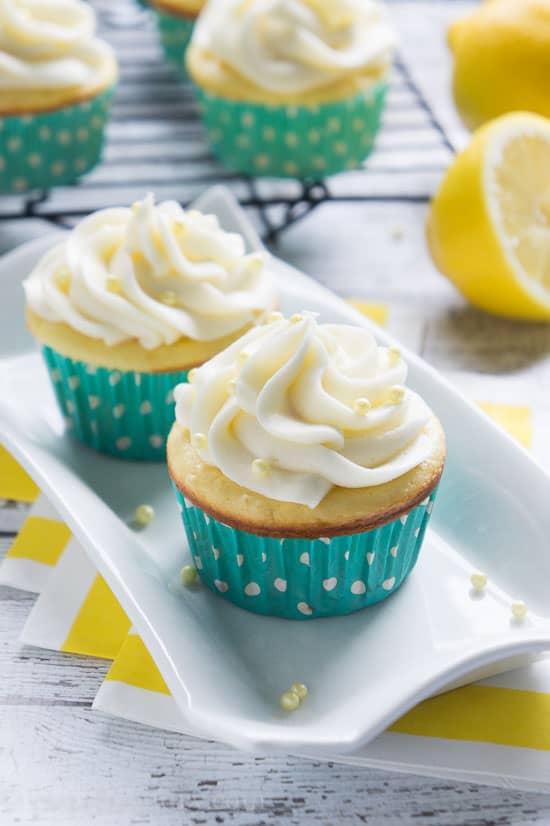 These cupcakes are topped with the most delicious Lemonade Marshmallow Buttercream frosting and then topped with a surprise dollop of lemon curd right under the frosting.
10. Raspberry Lemonade Bars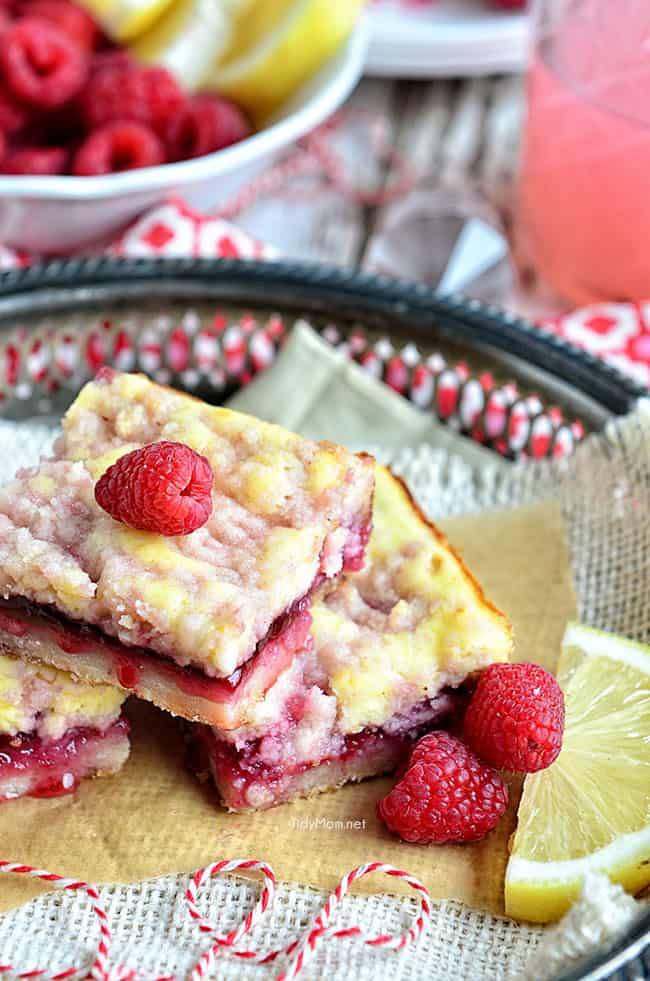 These sweet and tangy raspberry lemonade bars are just bursting with flavour!
9. Frozen Strawberry Lemonade Dessert
This sweet, refreshing no bake dessert is made with just 3 ingredients… it's perfect for summer!
8. Pink Lemonade Cupcakes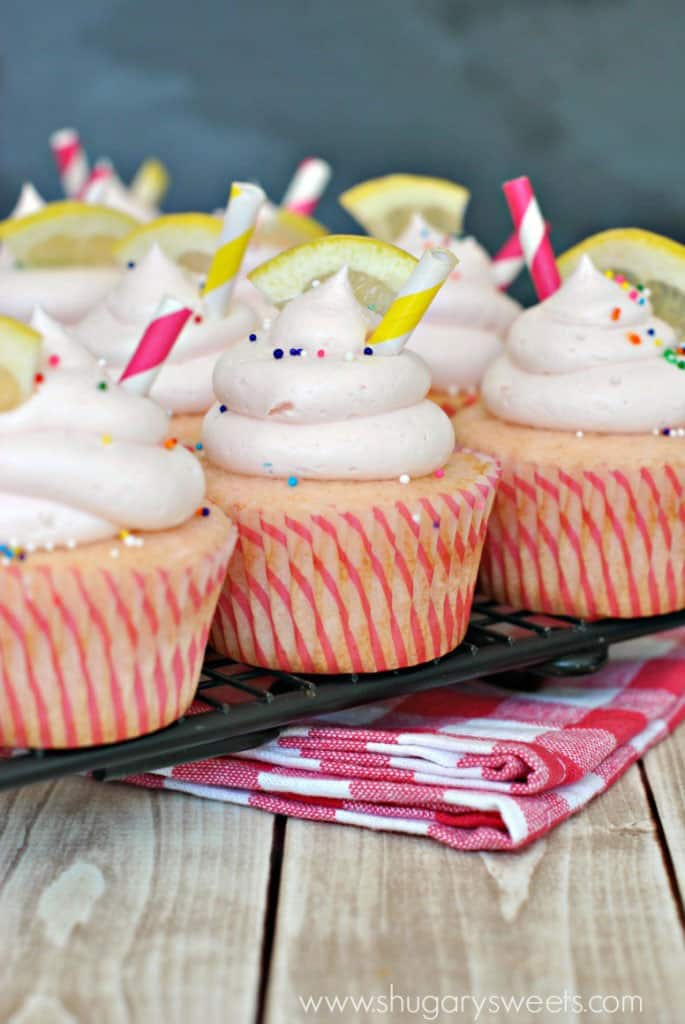 These soft, made from scratch, pink lemonade cupcakes are topped with a creamy pink lemonade buttercream frosting. Don't forget the fun garnishes too!
7. Strawberry Lemonade Icebox Cake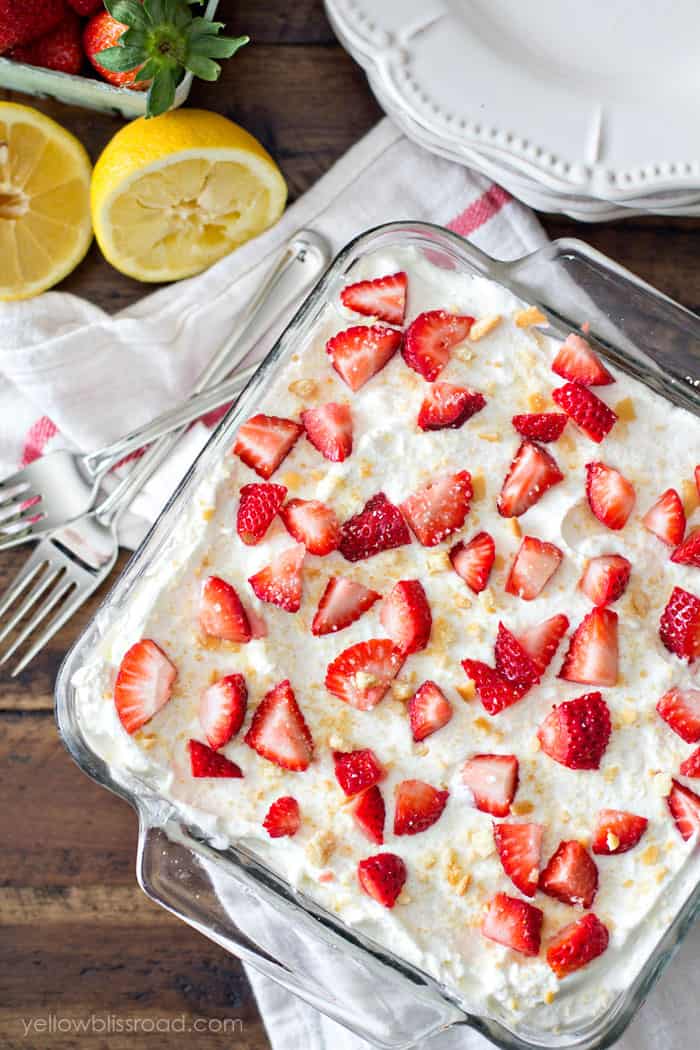 This Strawberry Lemonade Ice Box Cake is a perfect springtime treat, using lots of fresh ingredients like strawberries and homemade whipped cream.
6. Soft Froster Strawberry Lemonade Cookies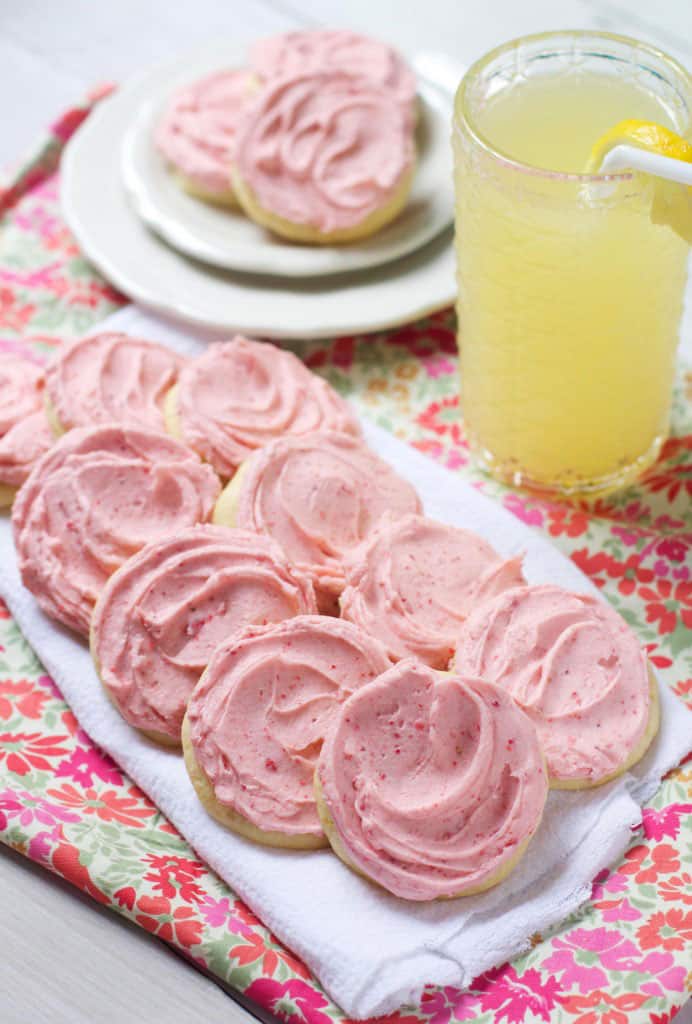 These cookies need no words. Just go bake some now!
5. Strawberry Lemonade Cheesecake Bars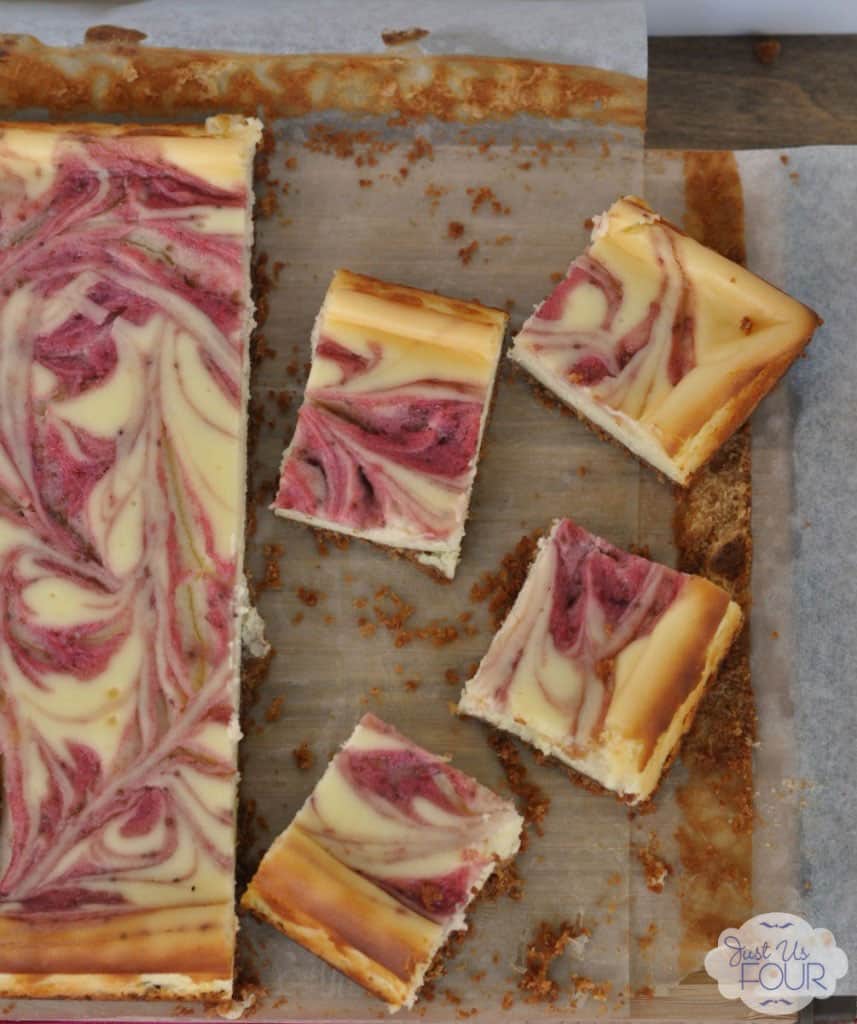 What do you get when you combine strawberries, lemonade and cheesecake? Heaven in a mouthful!
4. Lemonade Brownies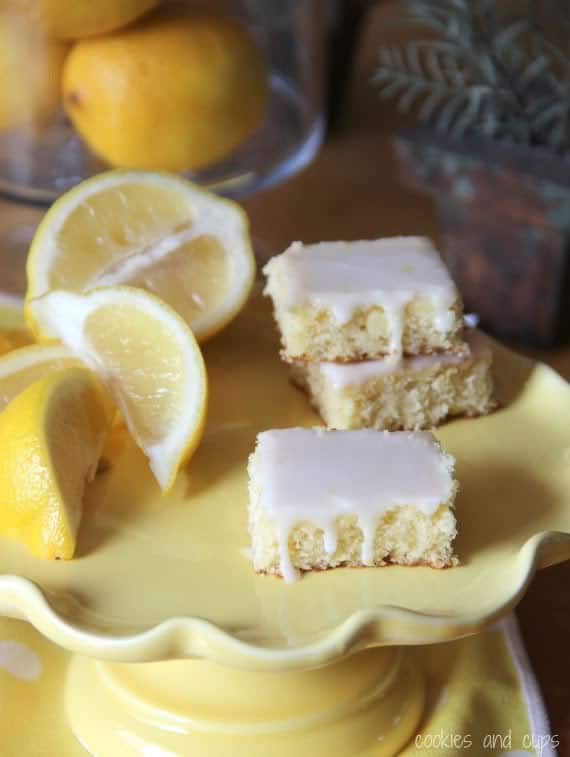 This recipe uses a dry lemonade mix to make a dessert that's sweet but tart, cake-ish but brownie-ish and totally delicious!
3. Pink Lemonade Pie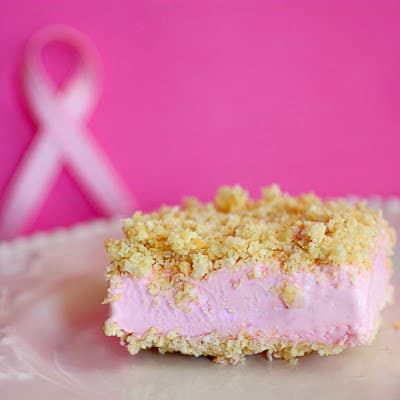 The combination of pink lemonade and Ritz crackers is totally delicious!
2. No Bake Lemonade Cheesecake Recipe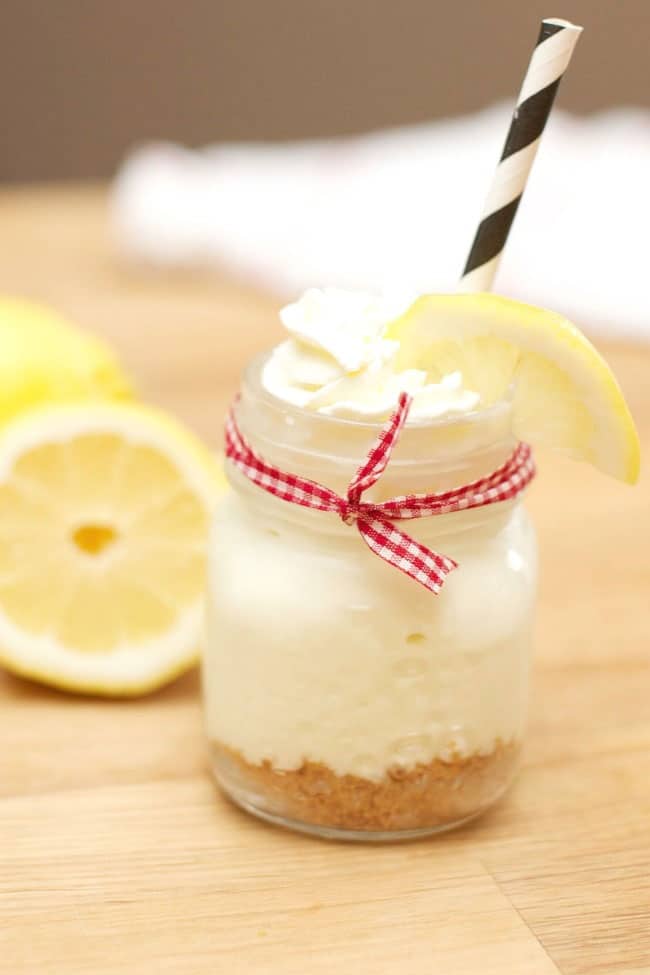 This lemonade dessert is light and refreshing and there is no baking required!
1. Pink Lemonade Ice Box Pie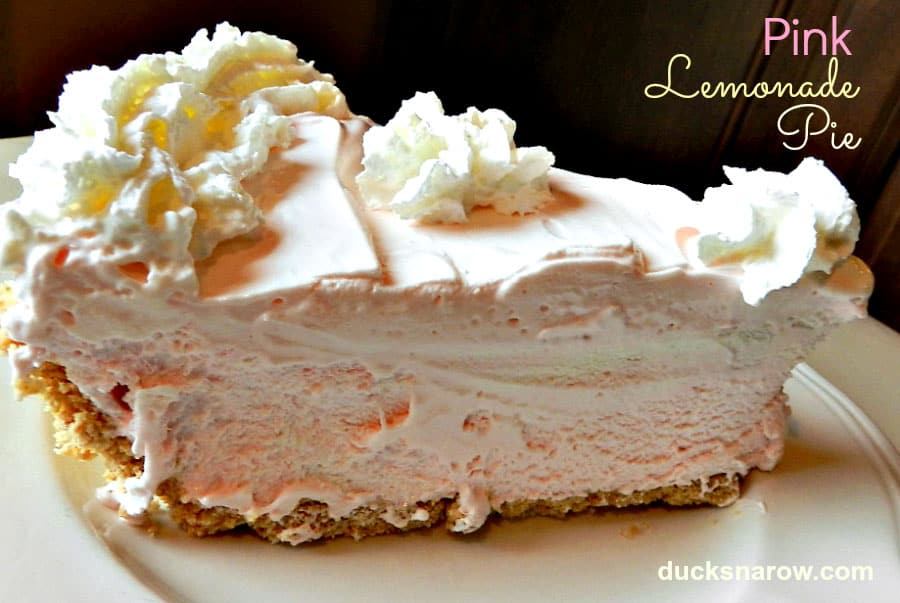 This is the perfect make ahead dessert because it's served directly from the freezer to your plate!
Tell your friends! Click on the picture below to share this collection on Facebook!