This post may contain affiliate links, which means I may receive a commission if you click on a link and purchase something. As an Etsy and Amazon Associate I earn commissions from qualifying purchases.
Everyone is loving these fabulous sparkle fabric dolls and we're sure your daughter will too!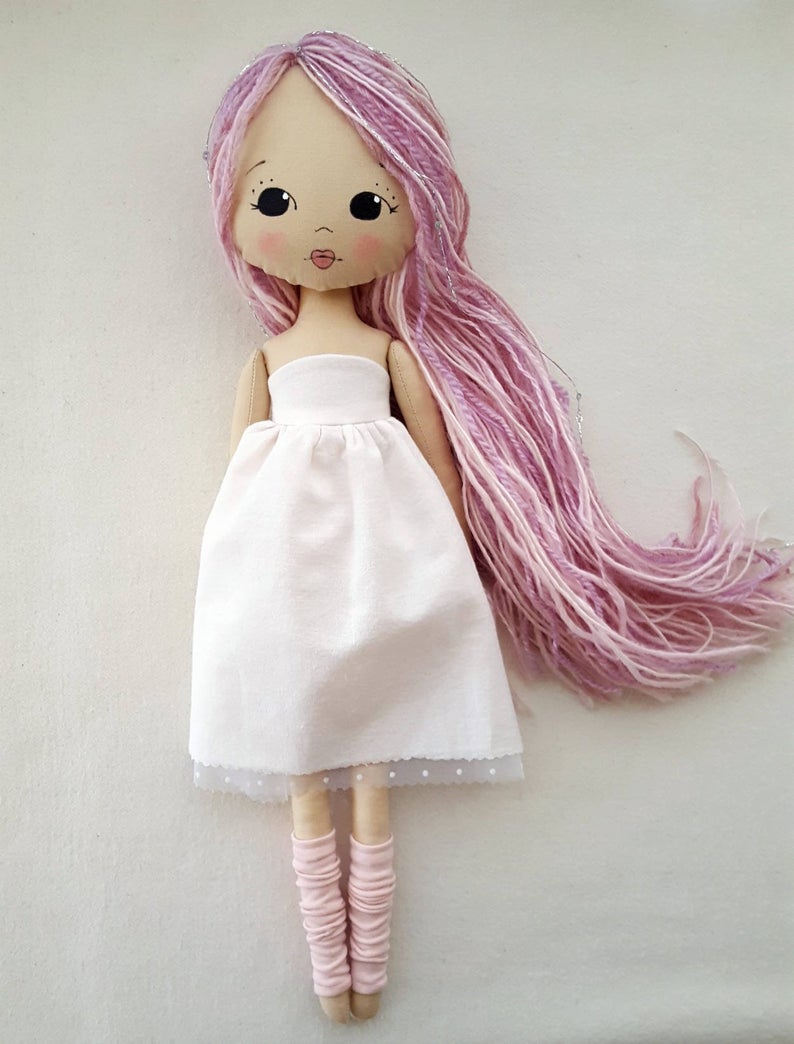 This is not the first time these sweet sparkle dolls have appeared on our site. They are one of the most popular patterns in our collection of doll patterns so we thought we'd take a closer look at them today just in case you missed them last time!
The dolls are made from fabric and sewn with a machine. Each finished doll is about 17 inches tall (which is just slightly shorter than an American Girl doll).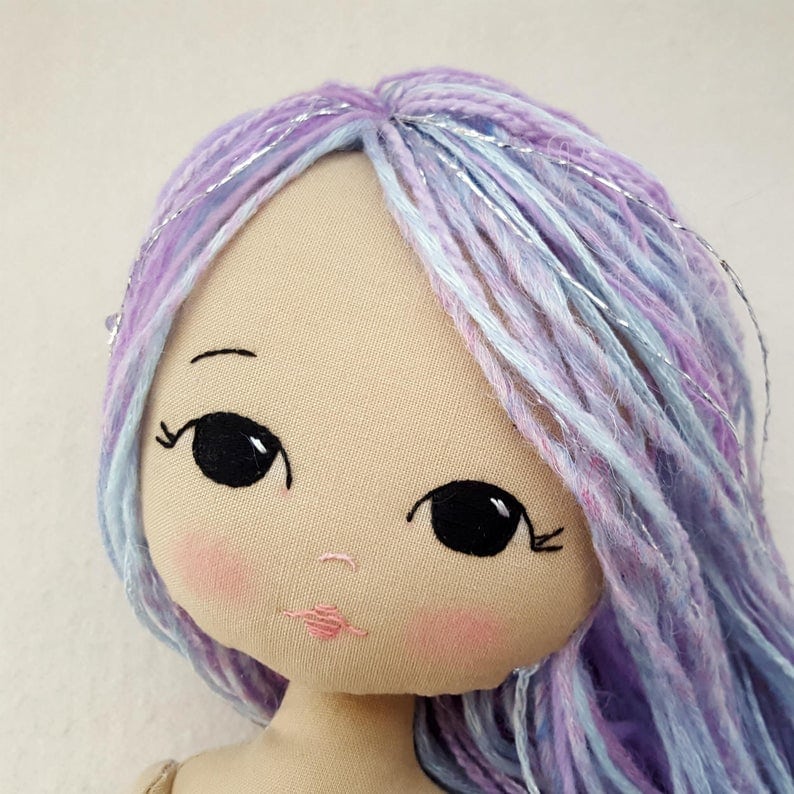 This project is suitable for beginner sewists, as long as you have a basic knowledge of machine sewing, hand sewing and embroidery.
It's a great pattern to start with for making dolls because it has so many options to customize each element.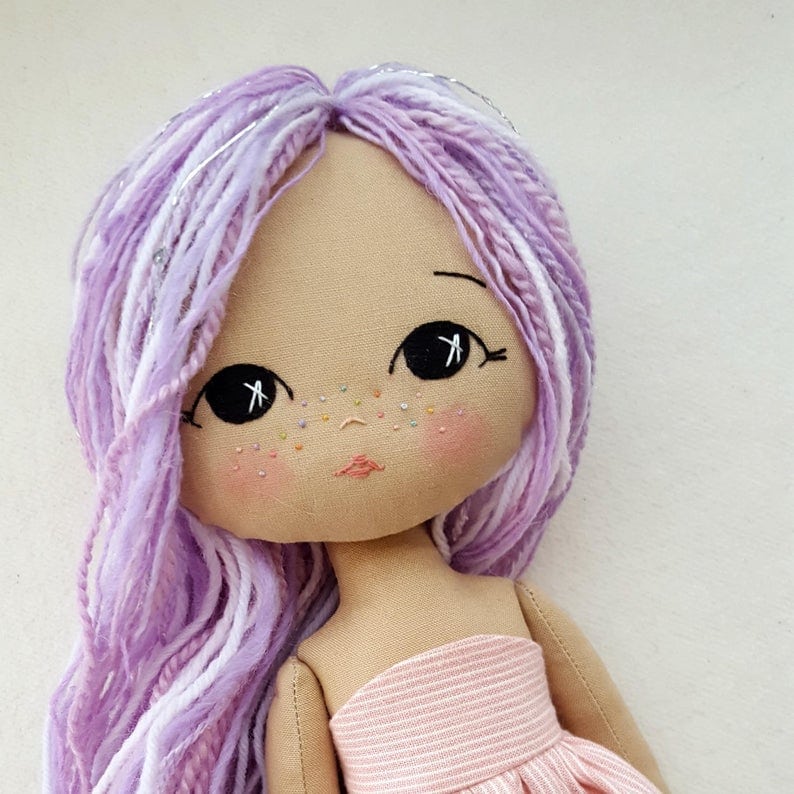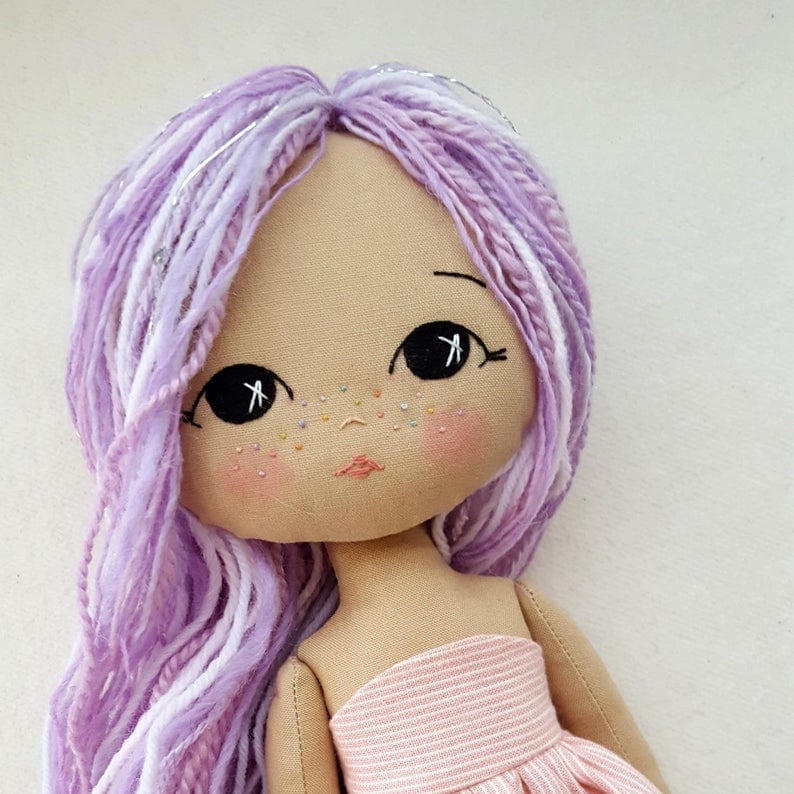 There are two templates for making the face, and then you can add dimples, freckles or even stars.
Her features can be painted on or embroidered, or you can mix the two.
And of course you can change her hair colour and style. It's made with 3 or 4 ply yarn and the pattern includes lots of photographs to give you different ways to style it.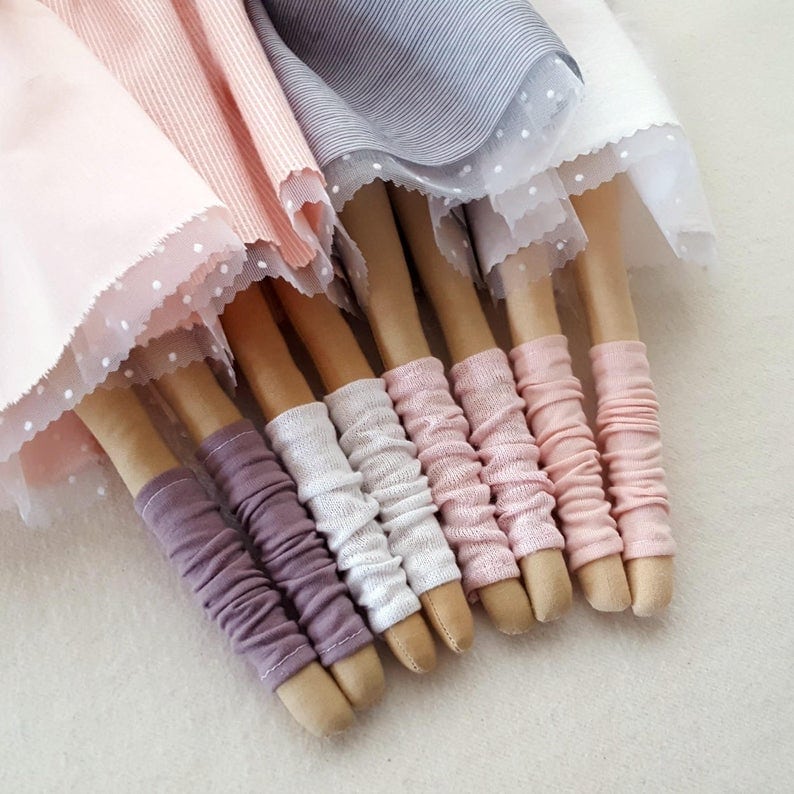 The pattern includes:
step-by-step instructions
pattern pieces for the doll, a sundress with tulle petticoat, a pair of scalloped felt undies and her slouchy leg warmers
an embroidery stitch guide
The pattern pieces are provided in full size too so you don't need to mess about trying to resize them. You can just print them out and start sewing your own doll!
You can get the Sparkle girl pattern here.
The other thing I love about the Sparkle girl patterns is that Shelly has designed more outfits for you to make.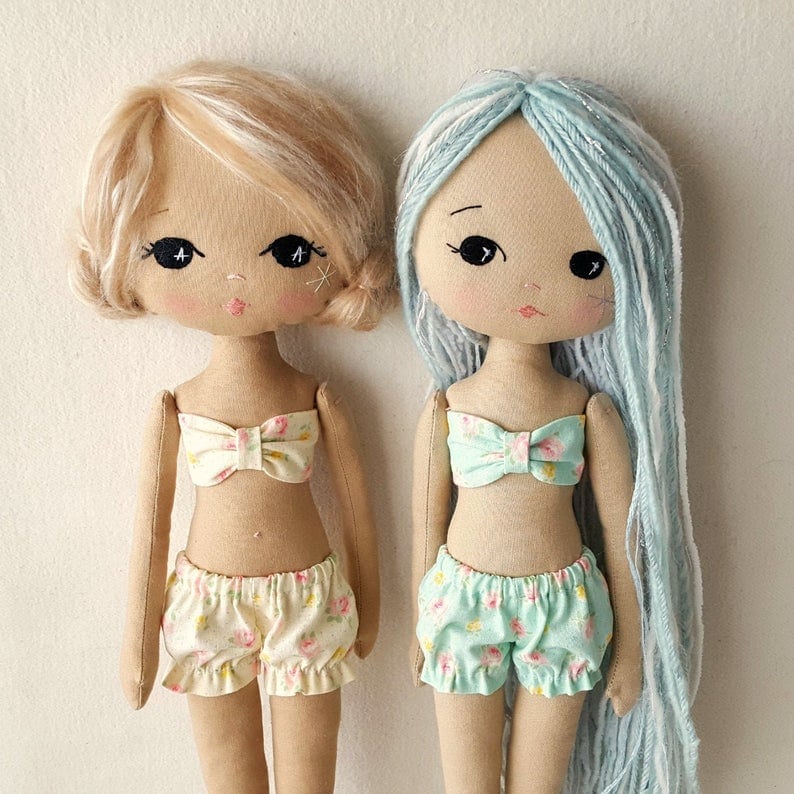 First up is this playsuit that's perfect for the summer.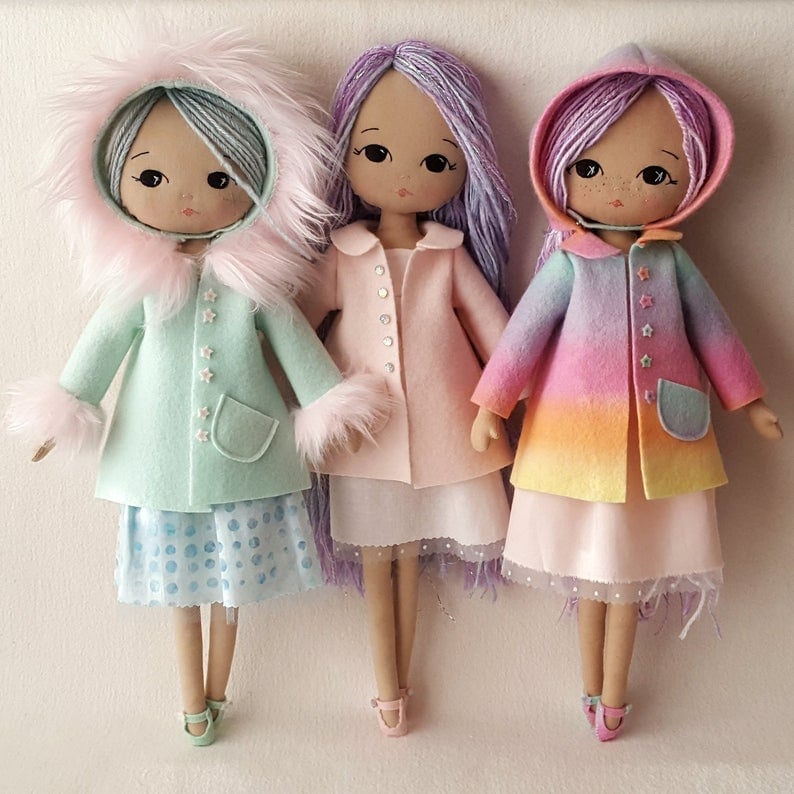 Then there's the winter essentials pattern so your Sparkle Starlet will be toasty warm in a coat, bonnet and shoes!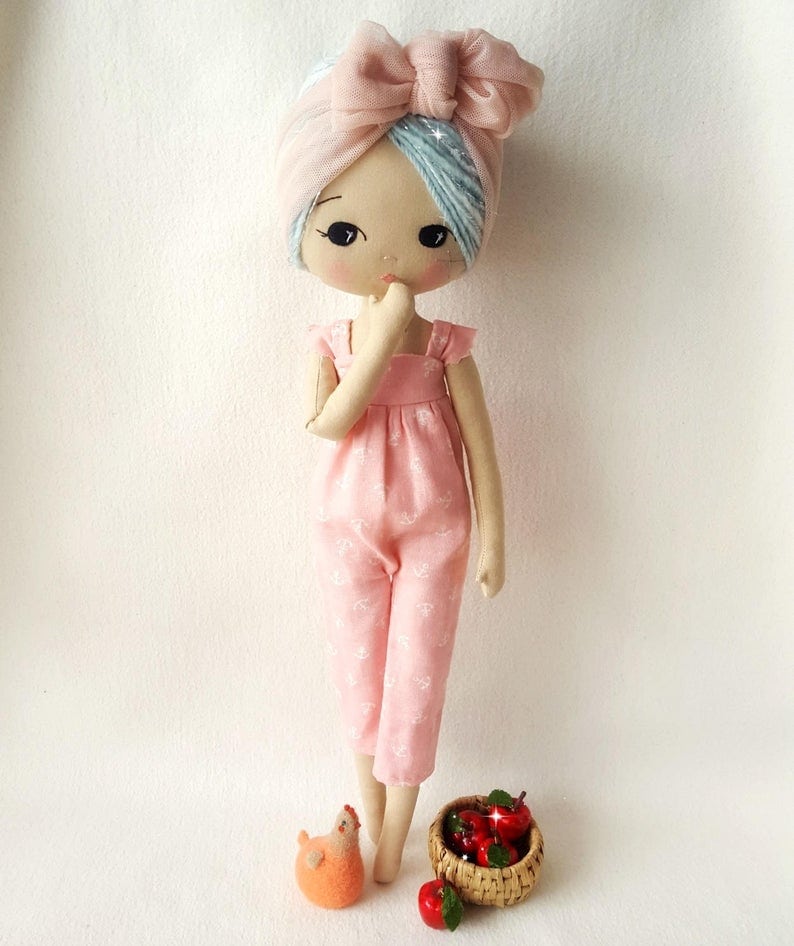 For the vintage look she also has this Land Girl romper with matching head scarf, which is the perfect outfit for her to wear when she's collecting eggs from the chicken coop!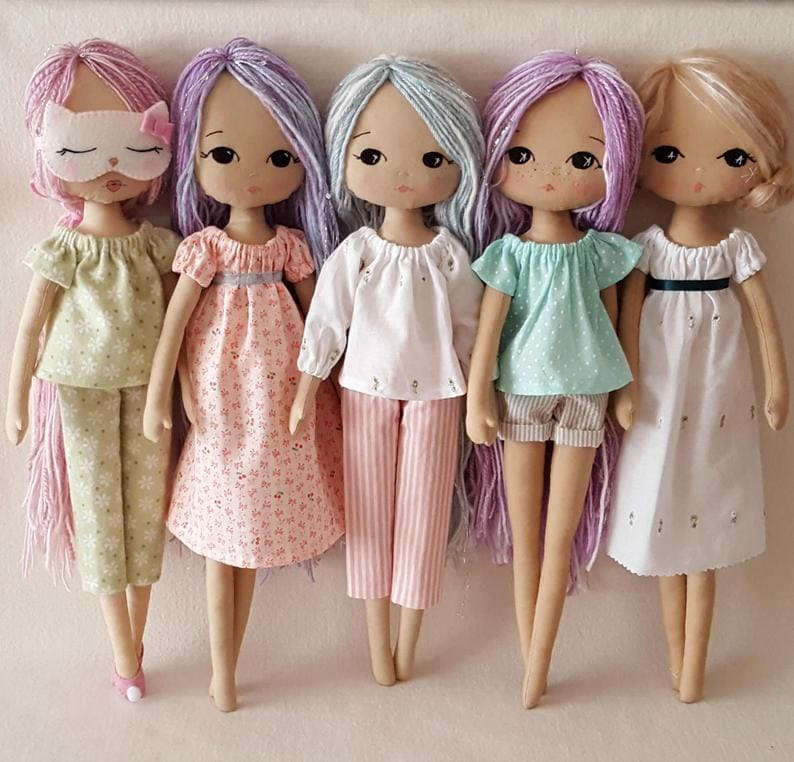 And then there's the wardrobe essentials patterns with so many different clothing pieces from blouses and pants to dresses and even a cute sleep mask!
As you can see from the pictures above the Sparkle Starlet patterns are so versatile and you can use the patterns to make all different kinds of dolls and outfits with no two pieces ever being the same.
You could make a whole family of dolls for your child, with mix and match outfits.
You can even use these patterns to make items for sale.
Click here to see all of the Sparkle Starlet patterns.