This post may contain affiliate links, which means I may receive a commission if you click on a link and purchase something. As an Etsy and Amazon Associate I earn commissions from qualifying purchases.
This fun printable pack is perfect for kids under 8. Includes colouring pages, cutting practice and story writing pages.
Move the Mind
Move the Mind is a not for profit community organisation based in Radstock in the South West of the UK that helps more than 50 families of children with autism and other neuro-cognitive conditions. 
The approach used follows the child's interests, tailored to their individual needs, using the animals in a therapeutic way to help gain self esteem, confidence and develop the ability to express themselves.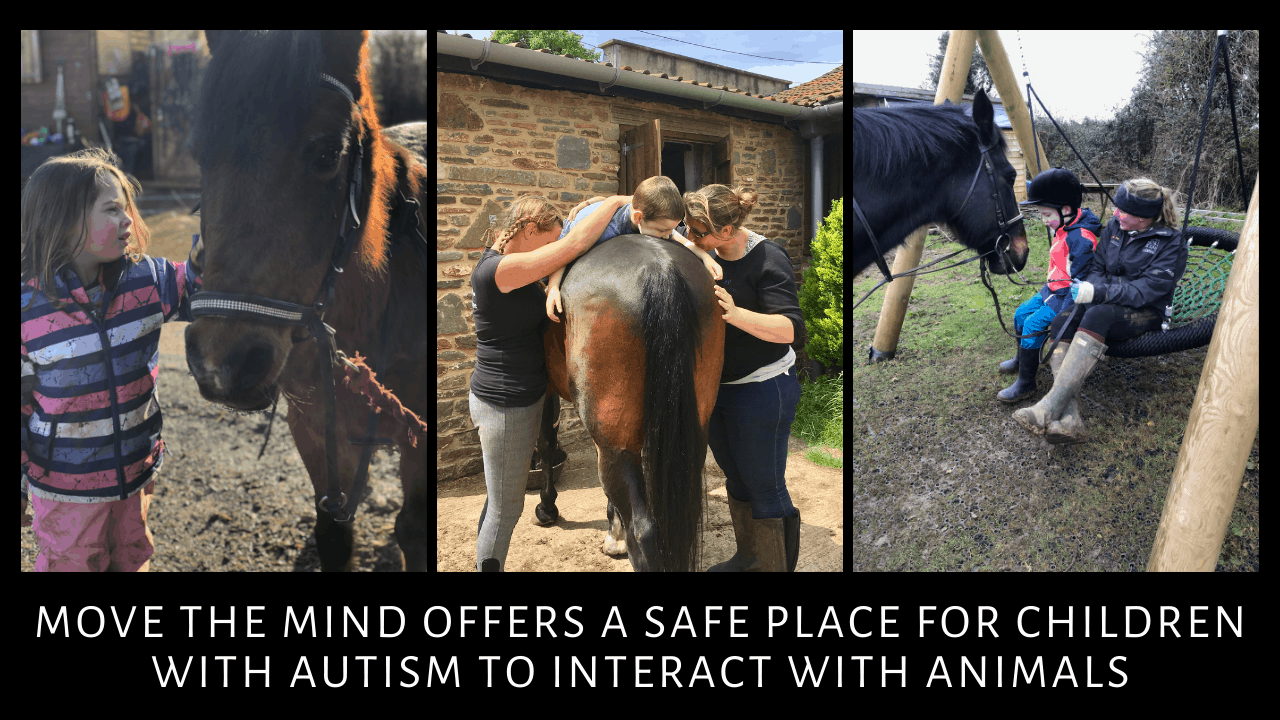 Our Story
We met Nicole back in 2017 when we went for our first session at Move the Mind. My then 4 year old twins took to riding like ducks to water and fell in love with Harvey.
Since then we have been lucky enough to spend time at Nicole's amazing farm every week. The children ride and spend time with the animals.
They both have an ASD diagnosis but when they are on the farm they are happy and carefree.
My son's communication skills and verbal language have come on leaps and bounds – because "going quick" is one of his motivators!
My daughter also loves the farm day sessions, where she can play with the other children, get covered in mud, and of course paint the ponies!
We are so very lucky to have access to Move the Mind and to have Nicole her amazing volunteers and of course Harvey, Dream and the other animals in our lives!
As we find ourselves in lockdown we miss the farm terribly, which is why I want to give something back.
I have put together this fun farm-themed activity pack so your children have something fun to do during lockdown. And all of the profits from the sale of this pack will be donated to Move the Mind.
Farm Activities Printable for Children
*ACTIVITY PACK CONTAINS*
-21 activities
Includes:
-Colouring pages
-Cutting practice
-Grid co-ordinates
-Drawing activities
-Story writing pages
And more…
Suitable for aged 8 and under.
THIS PRODUCT IS BEING RELEASED ON A PAY WHAT YOU CAN BASIS.
Simply click on the link below and then type your fair price into the box. There is a minimum donation of £1 and all profits will be donated to Move the Mind.