DISCLOSURE: Some of the links below are affiliate links. This means that, at zero cost to you, I will earn an affiliate commission if you click through the link and finalize a purchase. All opinions are my own, and I only recommend products that will add value for my readers.
Check out these 6 easy activities that you can use to teach gratitude to your children from an early age.
Easy Ways to Teach Gratitude to Your Kids
Gratitude is an important skill that we can begin cultivating from a young age.
Having an "attitude of gratitude" means practicing a positive outlook and feeling and expressing appreciation for life and the people in it.
Practicing gratitude offers many important benefits for our mental and physical health.
It boosts empathy, improves relationships, and enhances self-esteem.
Grateful people sleep better, feel happier, and handle adversity more effectively. 
If you want your children to experience these significant benefits, try the following simple activities to begin cultivating an attitude of gratitude in your children today.
Practice good manners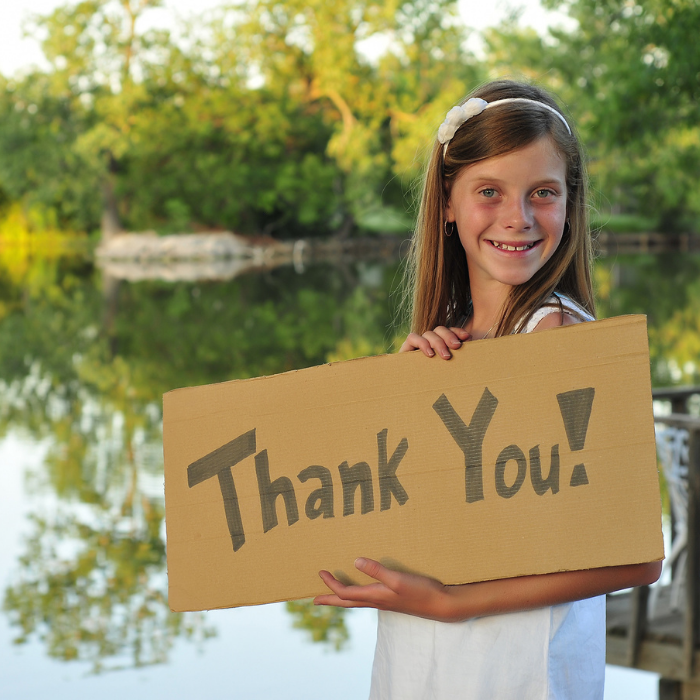 Practicing good manners, like saying "please" and "thank you," is an excellent foundation for encouraging gratitude.
The best way to teach children good manners is to model them consistently. 
It's also important to teach children that "thank you" isn't simply an automatic response.
It's a meaningful way to communicate our appreciation for other people and the time, kindness, and thoughtfulness they share with us.
To make "thank you" even more meaningful, children can add specific details by saying, "Thank you for _________."
This practice encourages children to reflect more on exactly what they are grateful for and why. 
Saying "thank you" is more than a routine pleasantry.
It releases feel-good chemicals in both the person offering the thank you and the person receiving it.
Research shows that thanking someone motivates them to help more in the future, increasing further prosocial behavior. 
Children who practice good manners will recognize that expressing appreciation creates positive and healthy relationships.
Write a simple Thank You card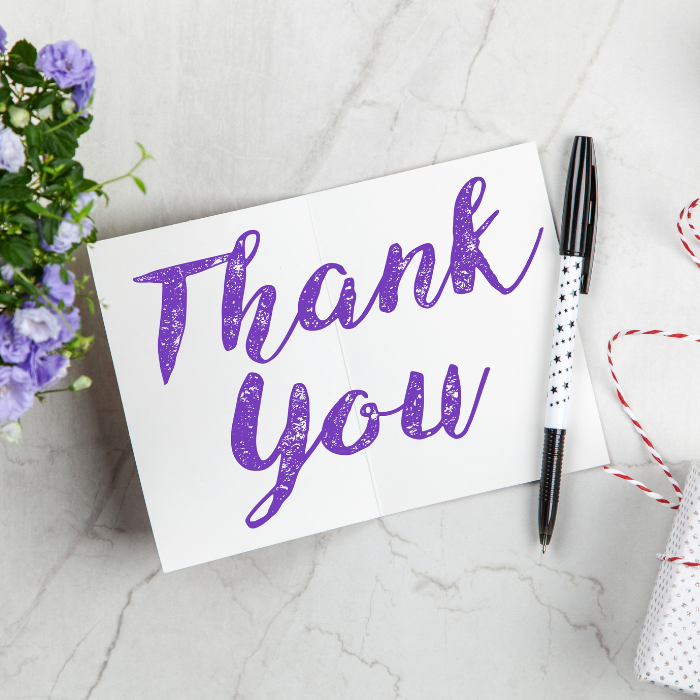 Writing "Thank You" notes or cards is another profound way to cultivate a sense of appreciation for others in your children.
Whether it's for a birthday gift, a fun time spent together, or simply a kind gesture, writing about gratitude is especially beneficial.
Encourage your children to explain why they are thankful and how the gift or gesture made them feel.
Helping your children craft their own cards adds an extra layer of thoughtfulness and creativity. 
The more you help your children practice gratitude in their everyday lives, the more it will become a healthy habit that comes naturally.
Children quickly go from practicing gratitude to being grateful on a regular basis.
Teach them about contentment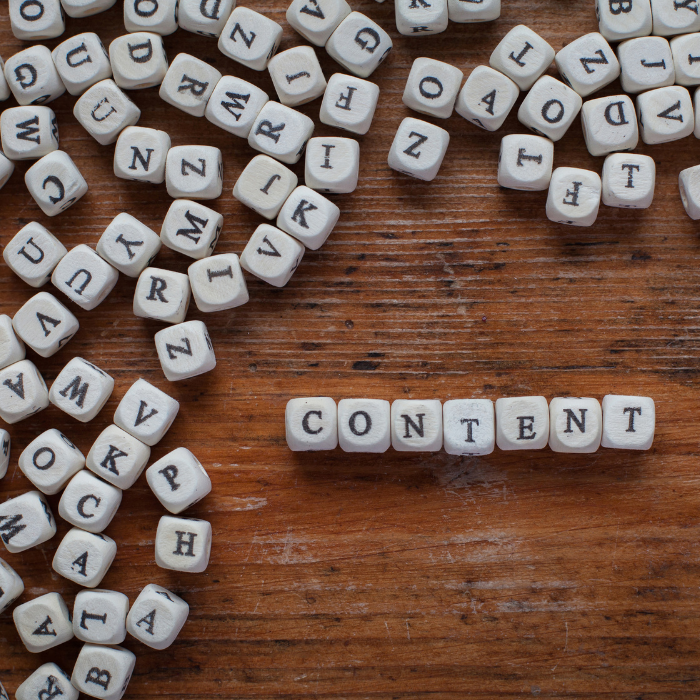 From the latest gadgets and toys to stylish clothes and lavish homes, the media we consume is filled with messages about needing more.
Counteract these negative messages by discussing the idea of "enough" with your children.
Model feelings of positivity, satisfaction, and contentment with what you already have. 
Encourage them to volunteer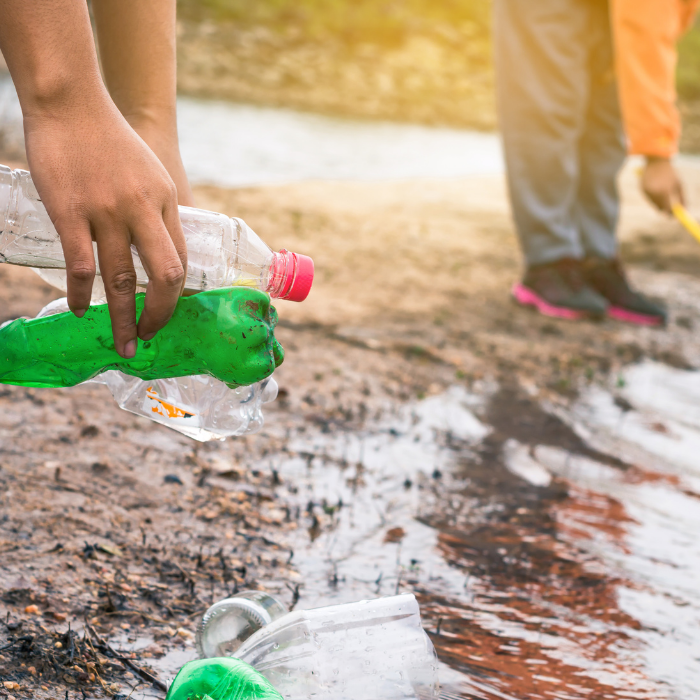 Involve your children in community service.
Gather items to donate to a food bank or toy drive, or volunteer your time at a local soup kitchen or nursing home.
Look for volunteer opportunities through your children's schools, your church, or a directory online. 
Volunteering in your community is a great way to teach children gratitude and the importance of giving back.
Being of service also encourages responsibility, empathy, and self-confidence, and it's a valuable learning experience that equips children with important life skills.
Appreciate the simple things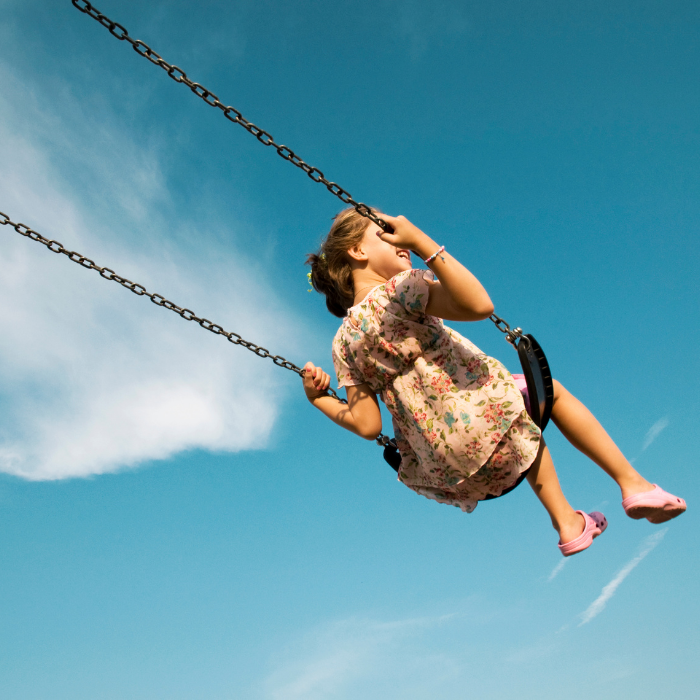 It's easier to appreciate major and exciting occurrences, but it's also vital to learn to be grateful for the little things.
These can include a beautiful flower, a warm blanket on a cold day, a hug or a moment of laughter with a loved one, or a tasty meal.
Point out small, awe-inspiring moments throughout your day, and your child will learn to look for and recognize these simple moments too.
You can deepen this practice with a family gratitude journal or other journals for kids. 
Practice daily gratitude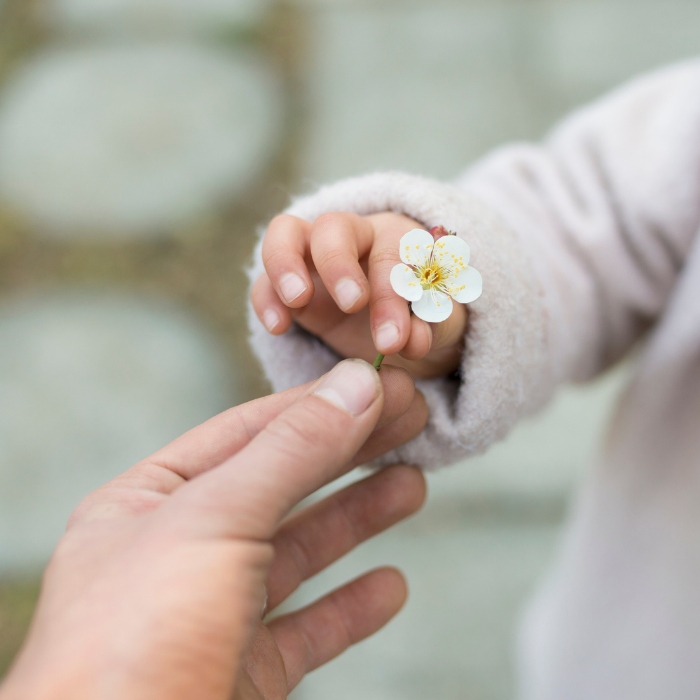 Make gratitude a shared daily practice through dinner table conversations, bedtime rituals, or something as simple as stating what you're grateful for on the way to school in the mornings.
For example, incorporate conversations about gratitude into your mealtime rituals.
Ask simple questions like, "What made you smile today?" or, "What's something or someone you were happy to have in your life today?"
Consistently discussing gratitude trains the brain to look for reasons to feel content and appreciative on a daily basis.
Over to You
These simple gratitude-boosting activities will powerfully enhance your children's happiness, health, and overall well-being.
Choose one or two activities from the list to work into your routine today, then build from there.
Cultivating gratitude is an easy practice that reaps lifelong benefits for you and your family!