This post may contain affiliate links, which means I may receive a commission if you click on a link and purchase something. As an Etsy and Zazzle Affiliate I earn commissions from qualifying purchases.
These collage art ideas are fun for kids of all ages (including grownups!) and the perfect way to relax your mind and get creative!
Easy Collage Art Ideas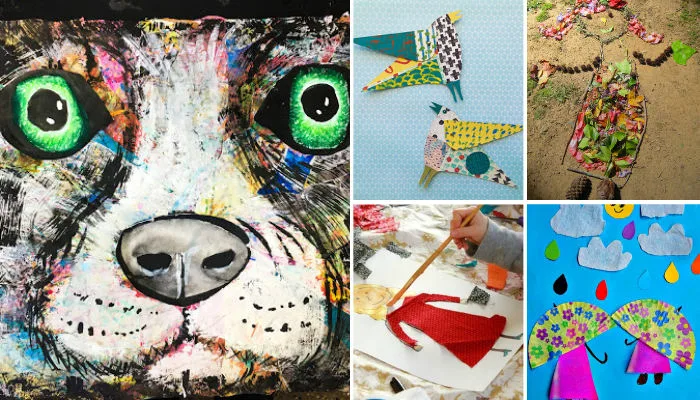 There is something very mindful about tearing or cutting up pieces of paper and sticking them down on another piece of paper.
Whether you create something figurative like a cat, or something abstract that is just a joy to look at.
Today I'm sharing some wonderful collage art ideas that are, as always, perfect for all ages from toddler through to grown ups. This is really an activity that the whole family can do together.
Newsprint Collage Cat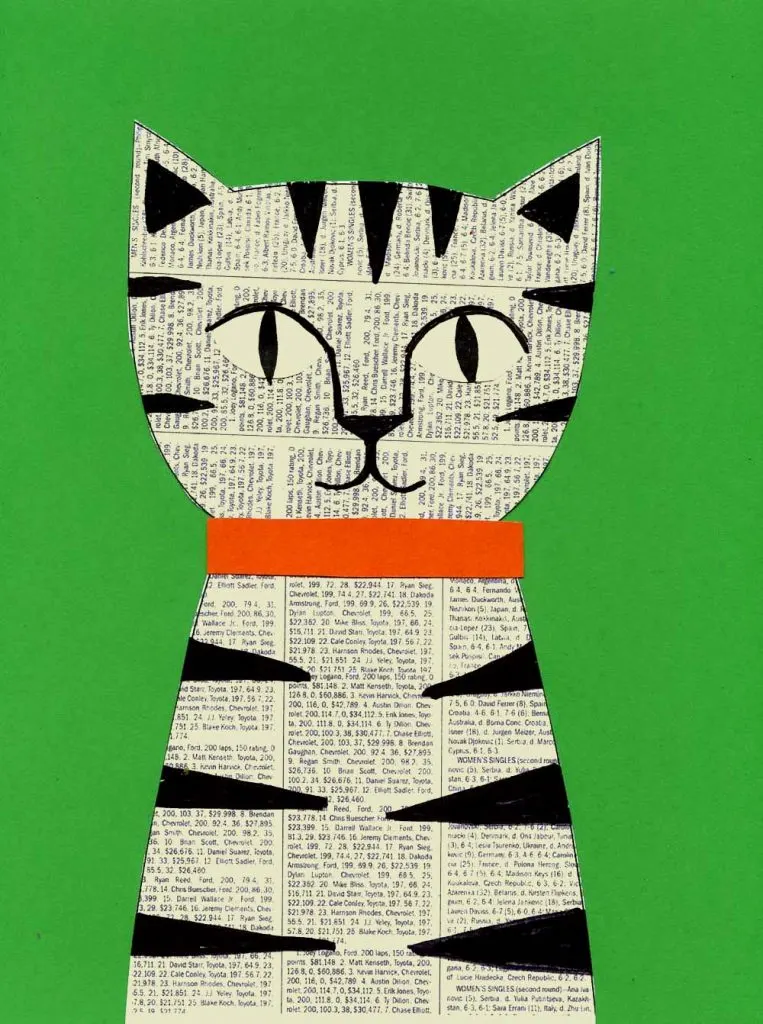 Source: Art Projects for Kids
This cute cat is a great way to get started with collage art. It's nice and simple and creates a striking picture they can display on the wall.
Earth Day Collage Craft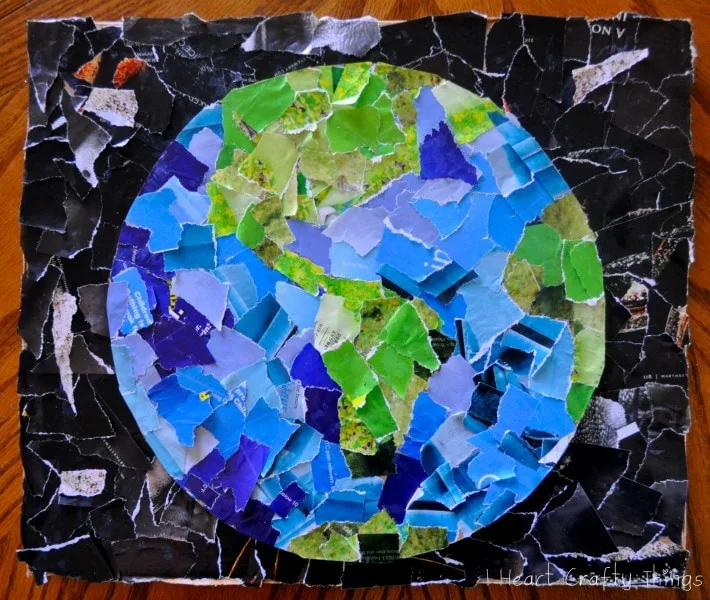 Source: I Heart Crafty Things
For something a little more abstract try this fun Earth day craft. Your child will need to think about the colours they are using to form the continents and the oceans.
Cardboard House Collage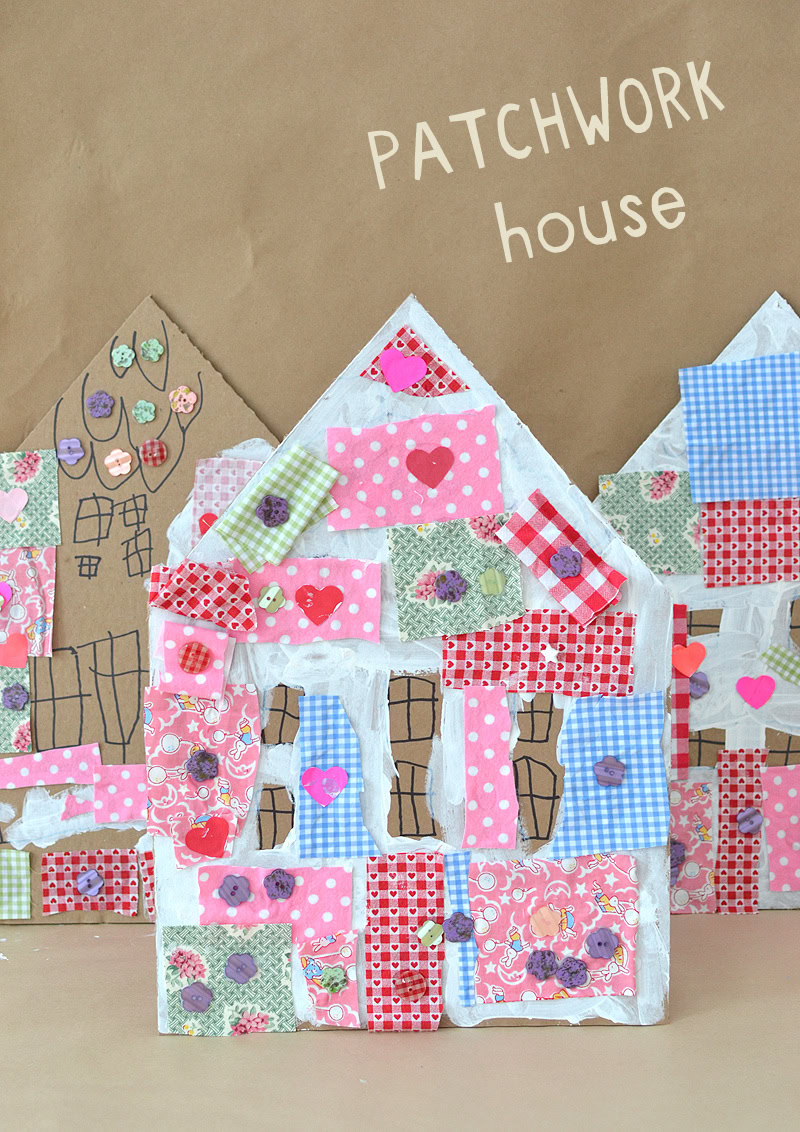 Source: Art Bar
If you checked out our collection of cardboard projects already you'll know I've got a bit of a thing about making little houses – so I had to include this cute collage houses here too!
Mixed Media Fabric Scrap Dolls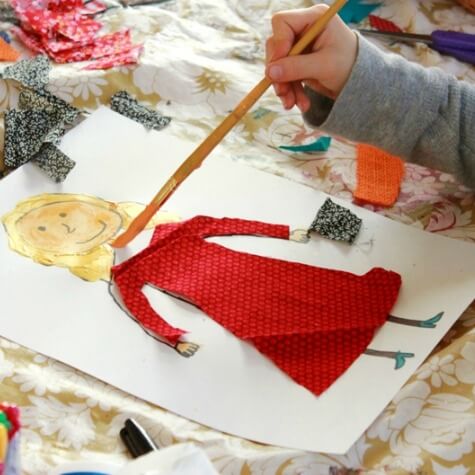 Source: The Artful Parent
You don't just have to use paper to as collage materials; fabric scraps work great too. You can use them in any kind of collage project fo course, but your child just might be inspired to collage up some clothes for a person that they've drawn and painted!
Rainy Day Collage Scene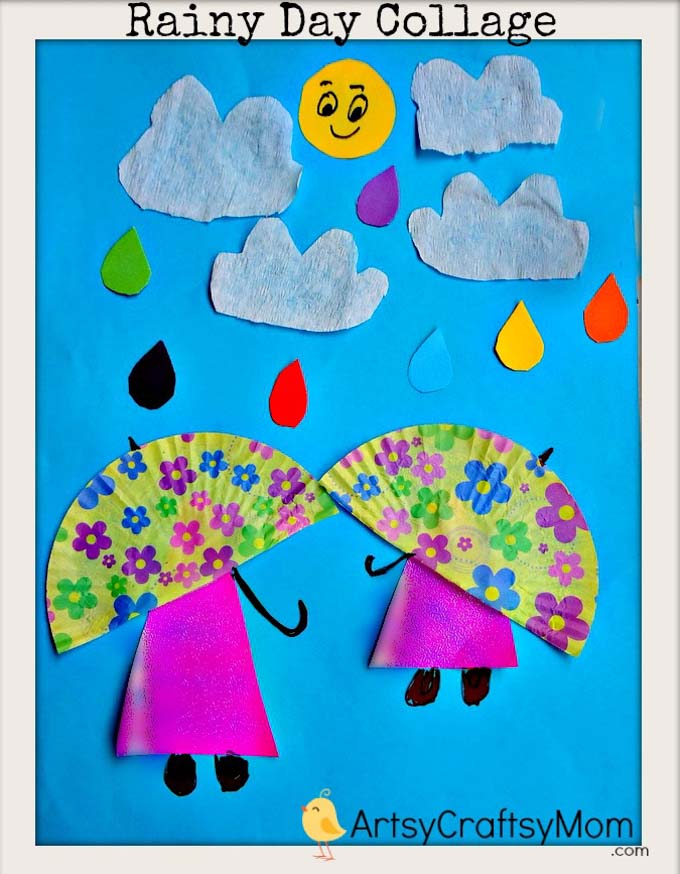 Source: Artsy Craftsy Mom
Collage projects invite your child to use their imagination when using the materials to make a picture. Like this clever idea of turning cupcake cases into umbrellas on a rainy day!
Owl Collage for Kids to Make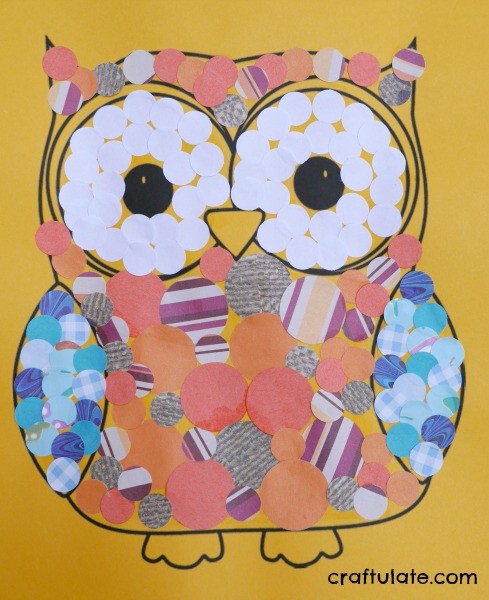 Source: Craftulate
Our readers enjoy owl crafts so when I saw this cute project I knew I had to include it for you! Rather than cutting collage papers with scissors grab some circle punches of different sizes. Punching helps develop hand strength (which is needed for neat handwriting) and is also a great way to talk about circles and grouping by size with your preschooler.
Rainbow Collage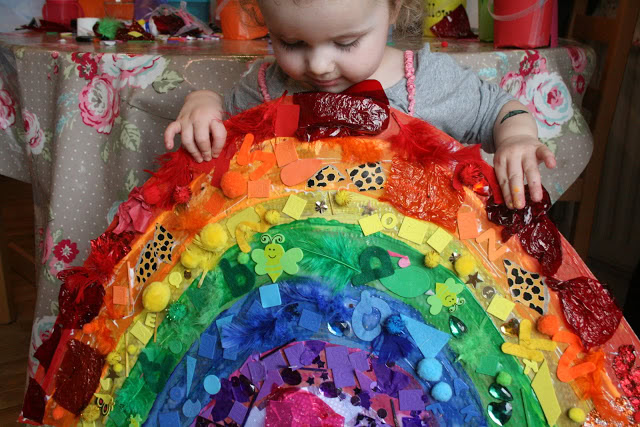 Source: The Imagination Tree
Speaking of preschoolers… here's a fun collage art idea for the toddlers and preschoolers in the family (though I bet older kids would love it too!) Your child can make a colourful piece of art to hang on the wall while you talk about all the colours of the rainbow!
This project is also a great example of how to include texture in your collage projects. Just look at the shiny paper, stickers, pom poms and bits of foam that have been included!
Brown Bear Brown Bear Collage Project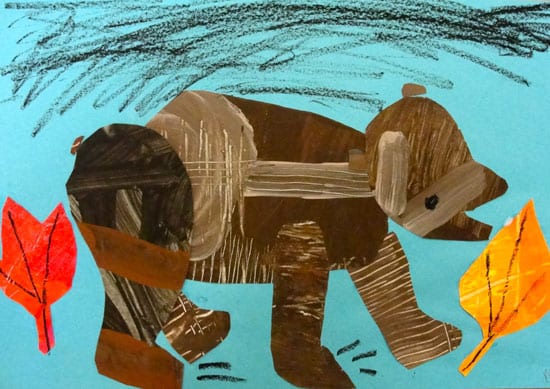 Source: Deep Space Sparkle
Here's a great collage project to tie in with the popular book Brown Bear, Brown Bear. This one also introduces your child to templates and tracing, which is a trickier skill to master than you might think and a wonderful way to practice hand-eye co-ordination and fine motor skills.
Landscape Collages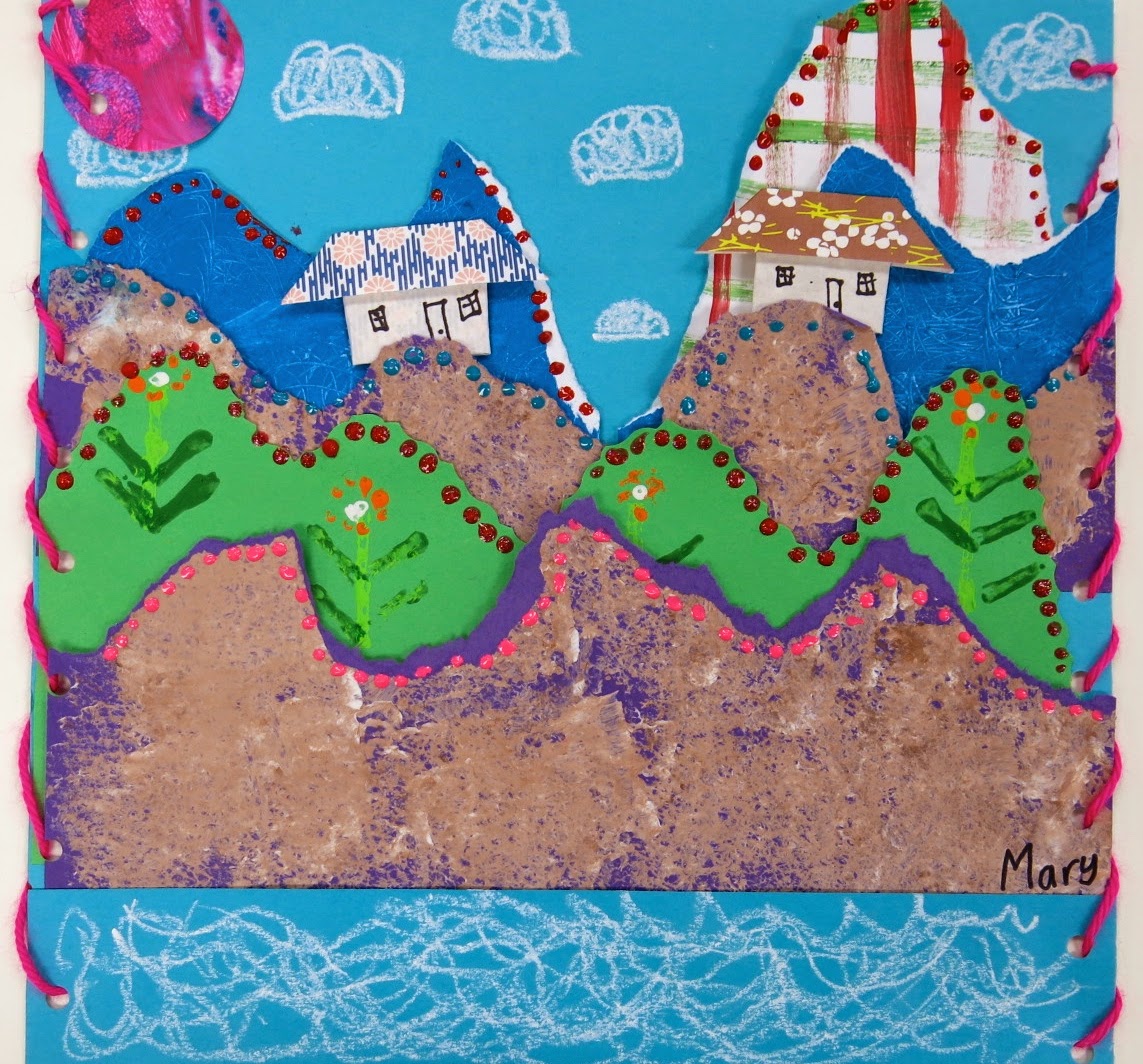 Source: Cassie Stephens
Just before you think that collage art ideas are only good for your toddlers and preschoolers check out this amazing landscape which was created by a second grader. A fun art project like this helps children learn about texture and creating a landscape with a fore, middle and background.
Whimsical Collage Birds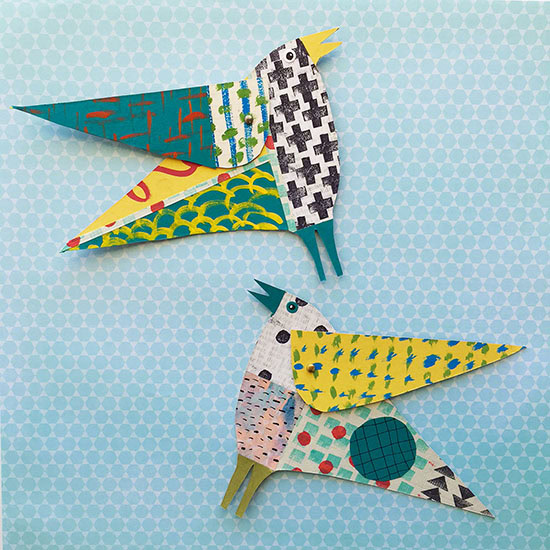 Source: Cloth Paper Scissors
And just to make the point a little further, about collage not being a little kid activity, these gorgeous whimsical birds were created by an artist. Yep collage is a grown up art project (and occupation) too!
Creating collages from magazine and other papers from your recycling bin is fun, but what's even better is making collages from painted papers that your child has created themselves. Check out this post from Cloth Paper Scissors to find out how easy it is to make painted papers. It's also a great way to reuse bits of art that your kids have already made and you have no room to display anymore!
Life Sized Collage Bodies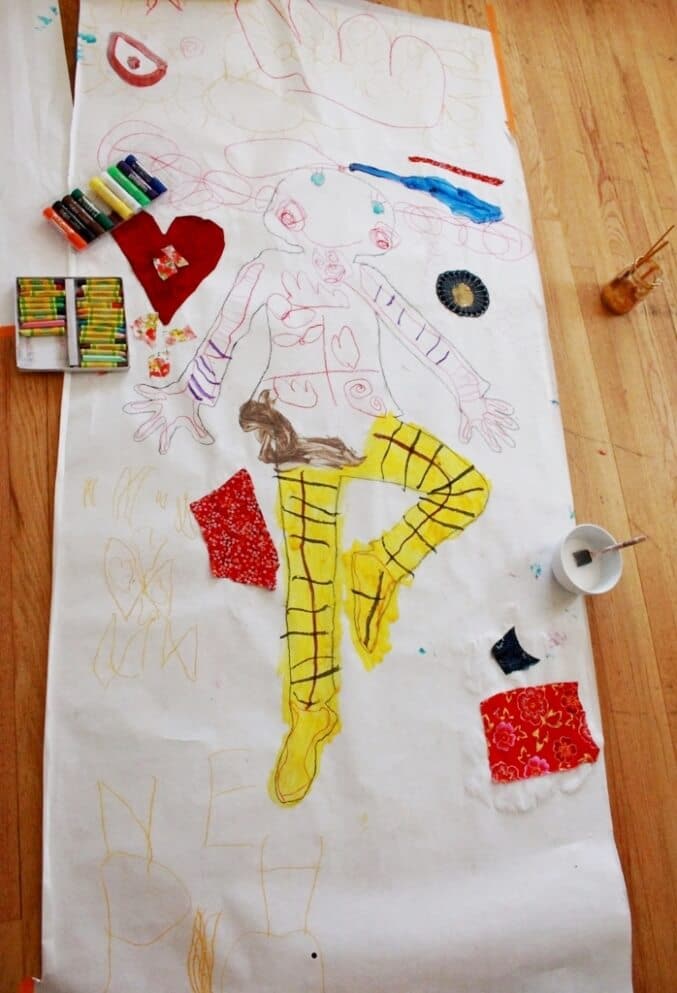 Source: The Artful Parent
If you have the room to spread out and be creative you have to check out this wonderful body tracing and collage project! What a perfect way to bring a science unit about the body to life!
Flower Fairy Collages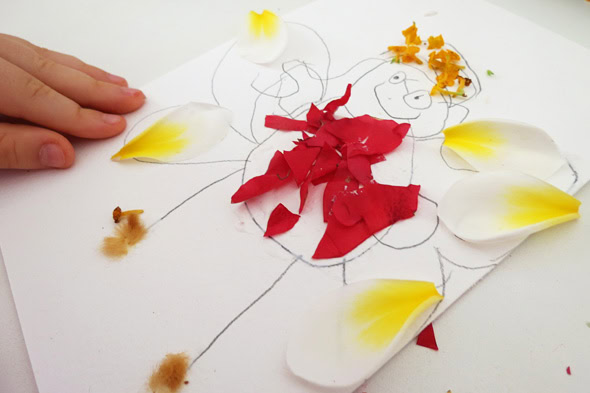 Source: Childhood 101
Remember how I said you don't just have to use paper in your collage projects? This is a perfect example of how you can use objects from nature too, like flower petals!
Land Art Collage Idea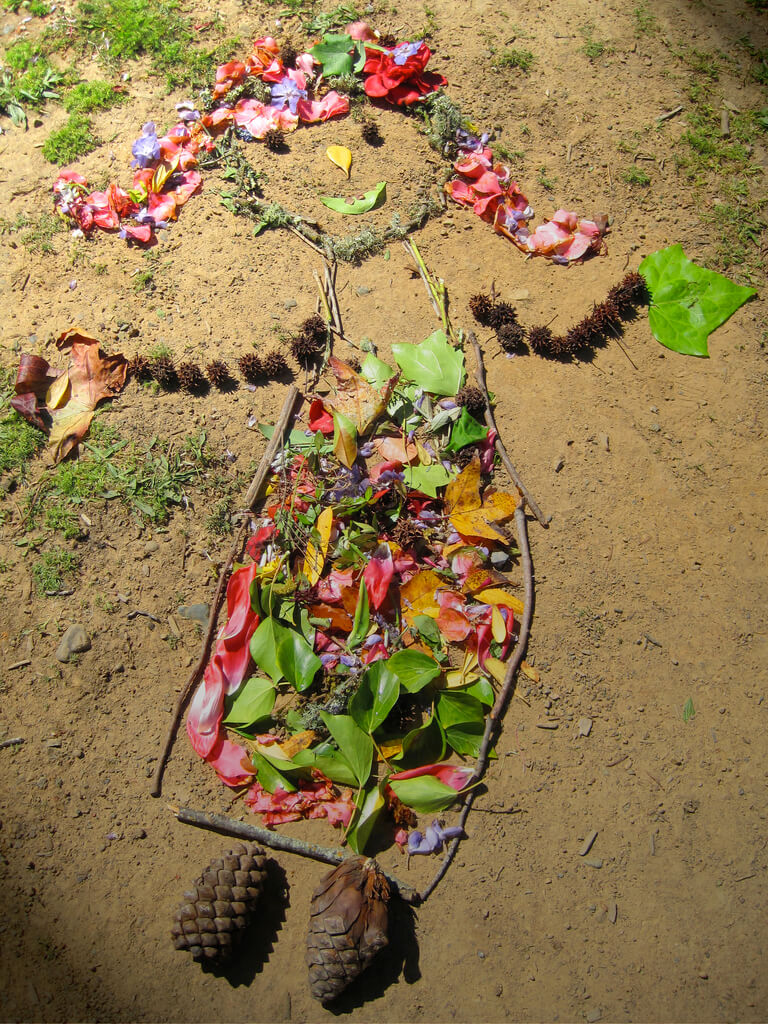 Source: Growing Healthy Kids
Or how about trying a land art project like this one, to make a collage from items found in nature, outside in nature!
Collage Self Portraits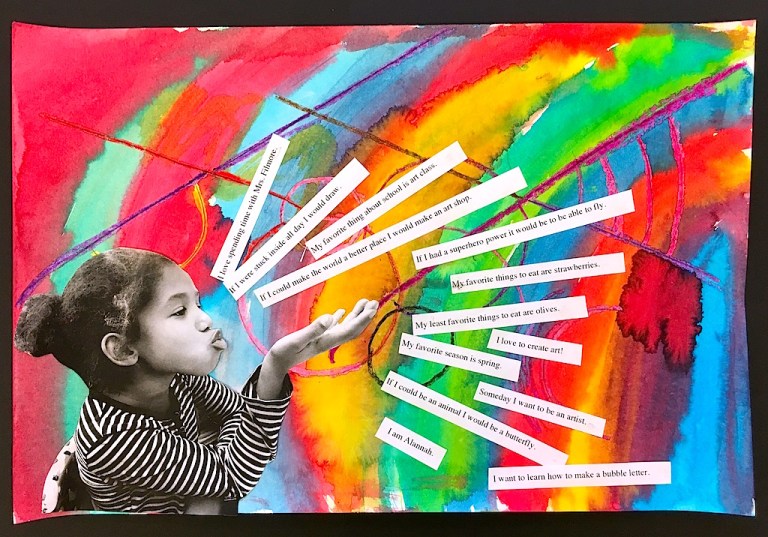 Source: Art with Mrs Filmore
Another great material to use in your collage projects are words. You can cut them from magazines, or print out sentences to use in your projects.
Mixed Media Self Portaits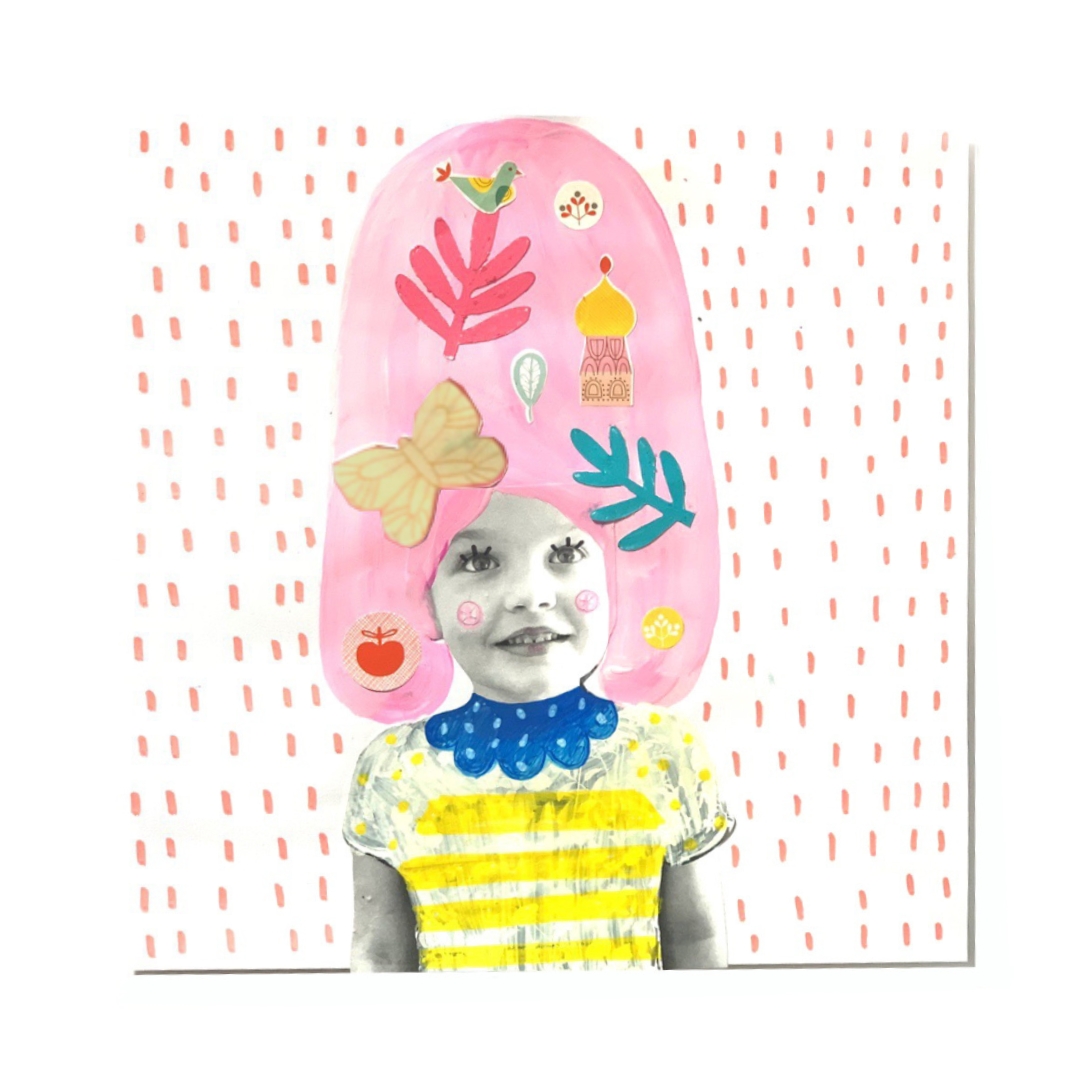 Source: Art Camp LA
Here's another twist on the self portrait, combining collage elements, with paint and mark making.
Collage Animals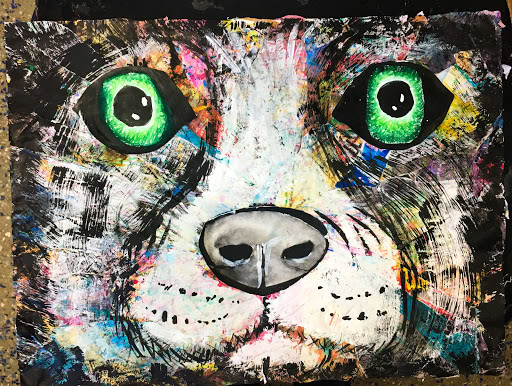 Source: Elementary Art Fun
Let's finish up this collection of easy collage art ideas for kids of all ages with these amazing animal collages! This one is a multi-step, multi-media project that starts out with some HUGE collaborative painted paper creation that embraces all of their senses.