So many beaded keychain ideas for you to make at home, from wooden beads to Perler beads and even a Native American beaded keychain tutorial!
This post may contain affiliate links, which means I may receive a commission if you click on a link and purchase something. As an Etsy and Zazzle Affiliate I earn commissions from qualifying purchases.
Beaded Keychain Ideas
Our DIY keychain ideas collection is super popular right now and we've had people ask for more beaded keychain ideas… so that's what we've got for you today!
The great thing about making your own keychains is that they're fun for kids and adults alike, depending on the complexity of the project. And everyone needs a keychain in their life so they make fabulous DIY gifts too!
Christmas will be here before we know it so why not whip up a few different styles to give to family and friends.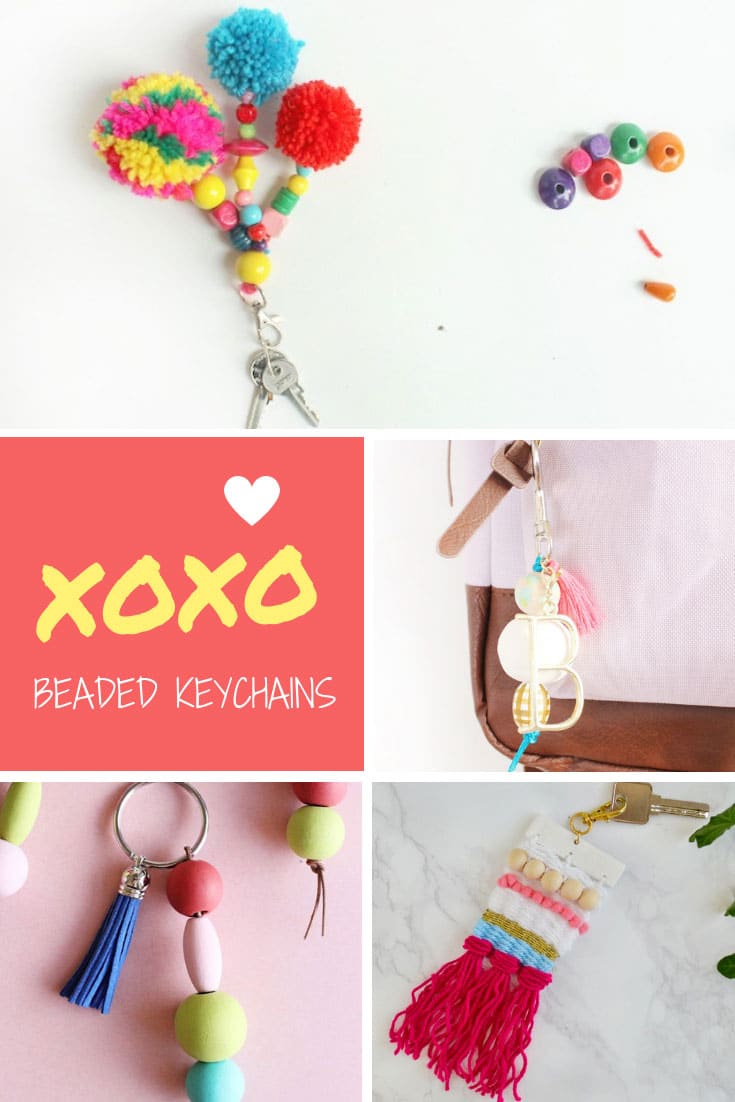 How to Make a Simple Beaded Keychain

This video shows you just how to make a simple beaded keychain that would be perfect for a grown up or an older girl to attach to her keys. It's very pretty and super simple really.
Colorful Beaded Keychains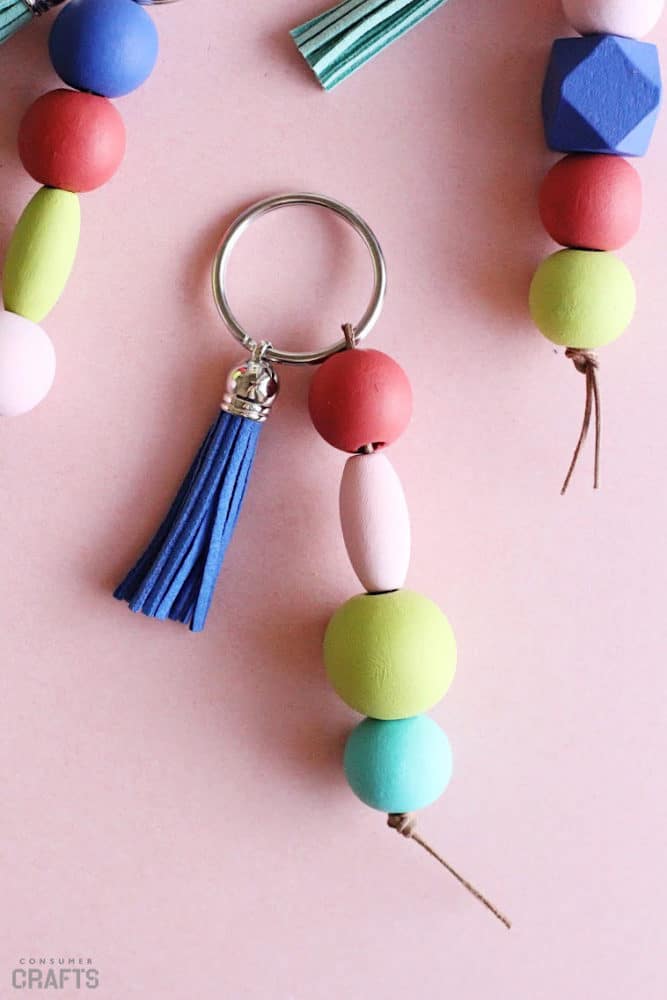 I love the chunky beads on this keychain, and the addition of the suede tassel make them look really classy!
Wooden Beaded Keychain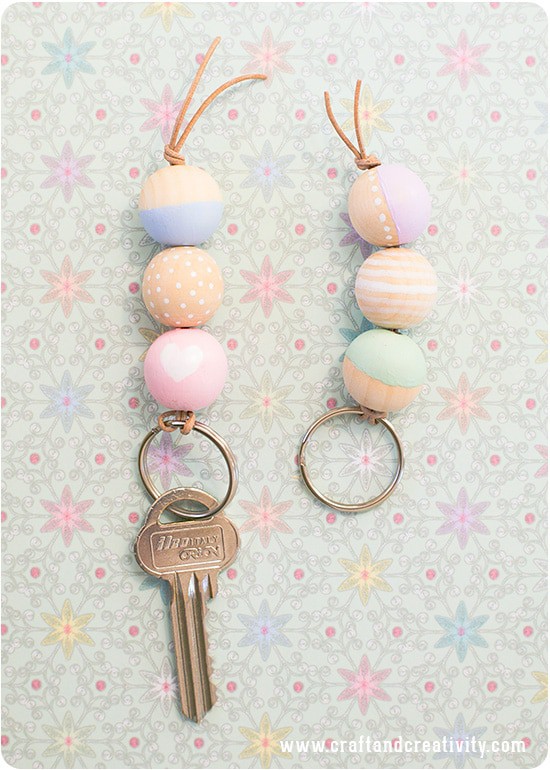 This project is very similar to the previous one but I like how more muted pastel colors have been used to paint the beads. It just shows how you can take an idea and then use your imagination to really make it your own.
Diffuser Keychain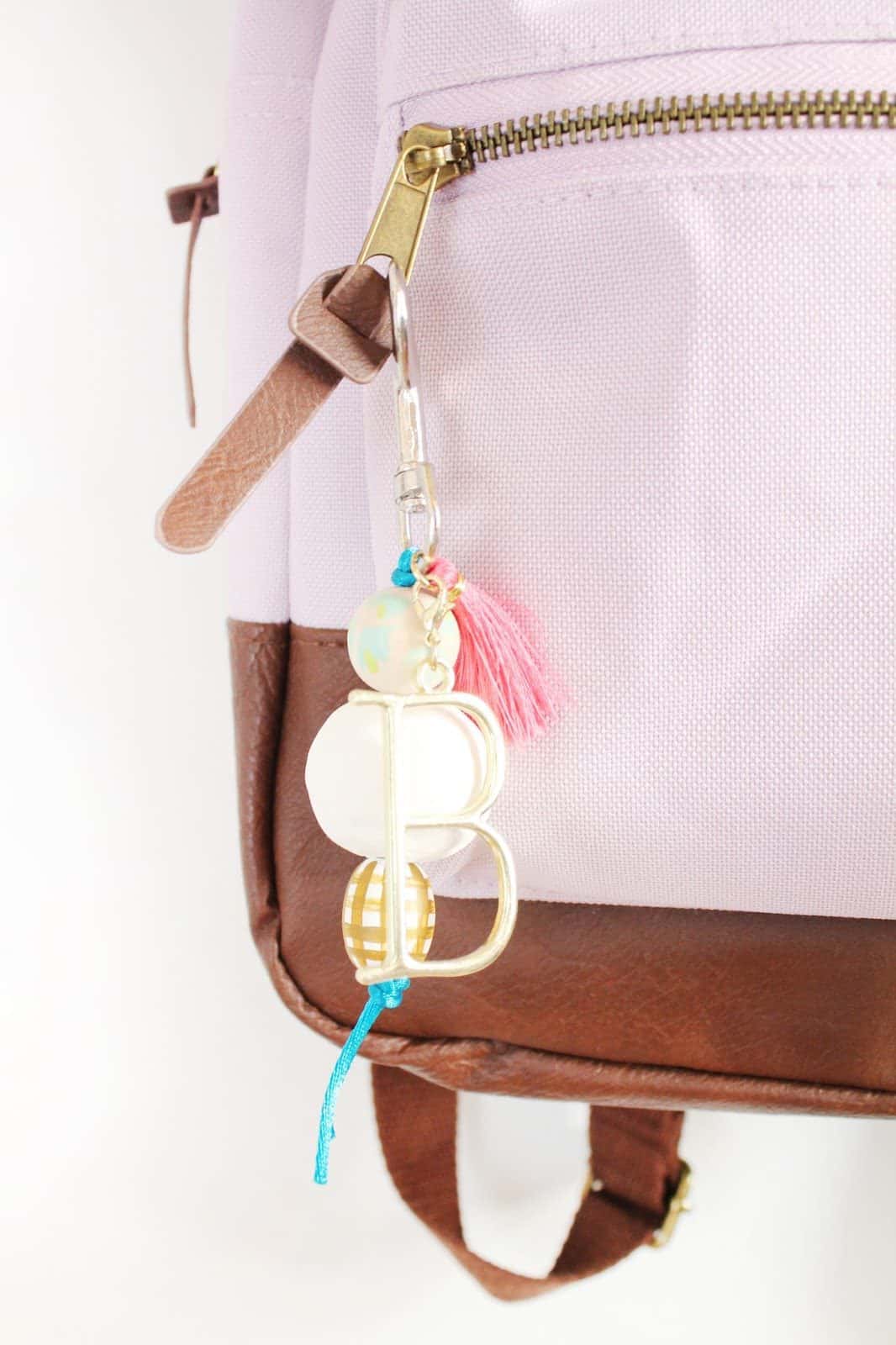 This might look like another wooden bead keyring, but these beads are made with air dry clay, and for an extra special twist they act as an essential oil diffuser! Attach one to your keys, or your bag, but you'll be able to have your oils with you on the move… love it!
Pom Pom Keychain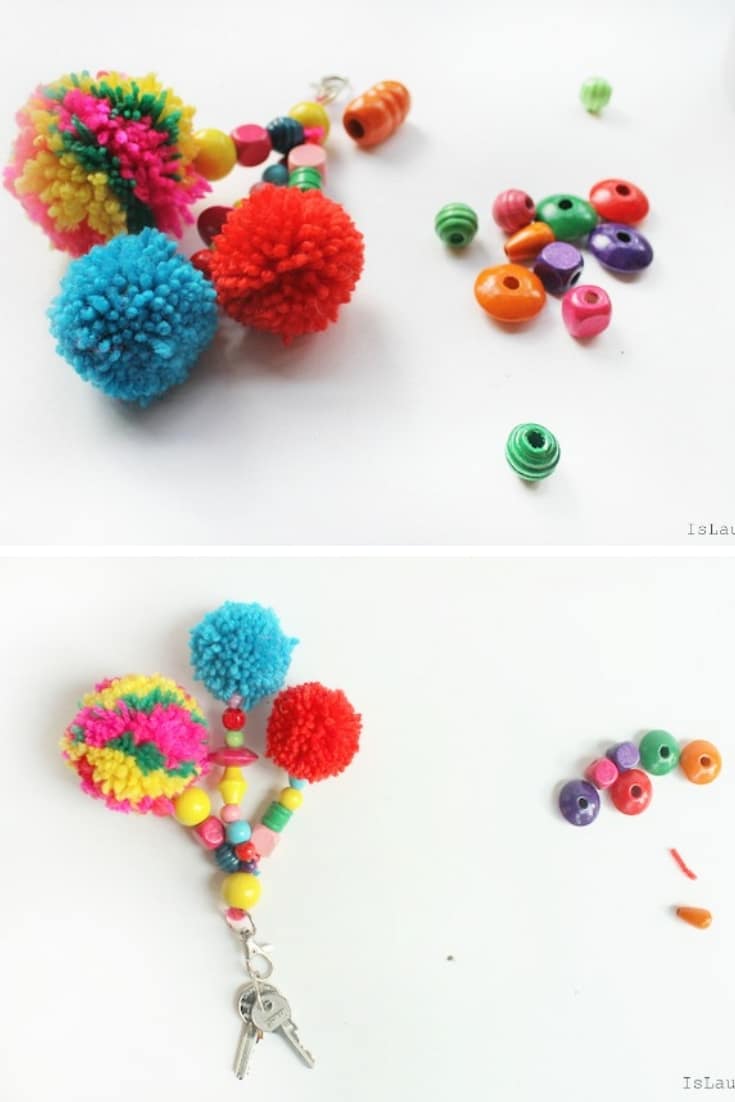 I had a pom pom maker for Christmas last year and making pom poms is pretty addictive! I love this idea of adding them to the beads to make a fabulous keyring.


DIY Pom Pom Beaded Keychain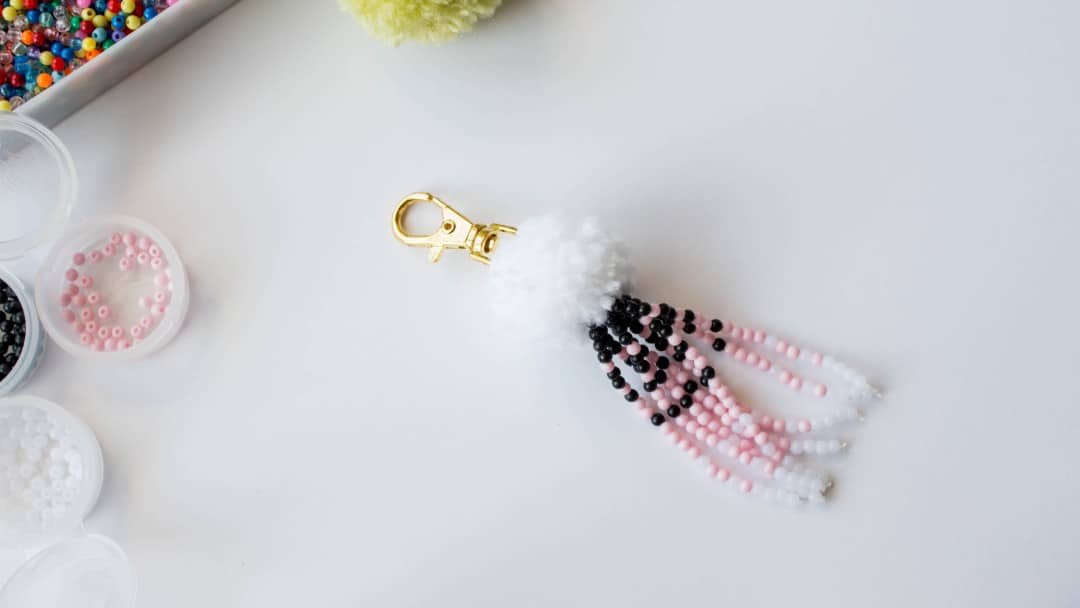 Oh look! Here's another pom pom version that's totally different to the previous one. I love that you can use similar supplies and end up with something unique!
Glass Bead American Flag Keychain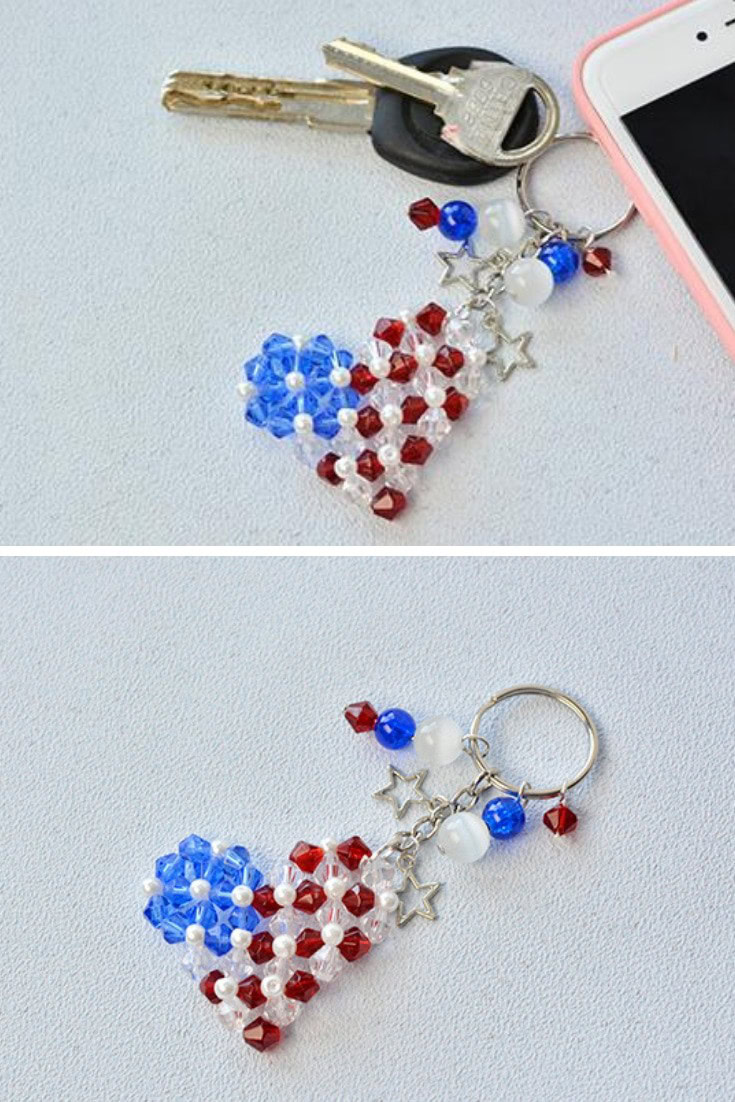 If you're wondering how to shape your beads into a heart take a look at this tutorial which is full of pictures and really easy to follow. It uses glass beads and they end up looking like the American flag, complete with little star charms!
DIY Woven Keychain Idea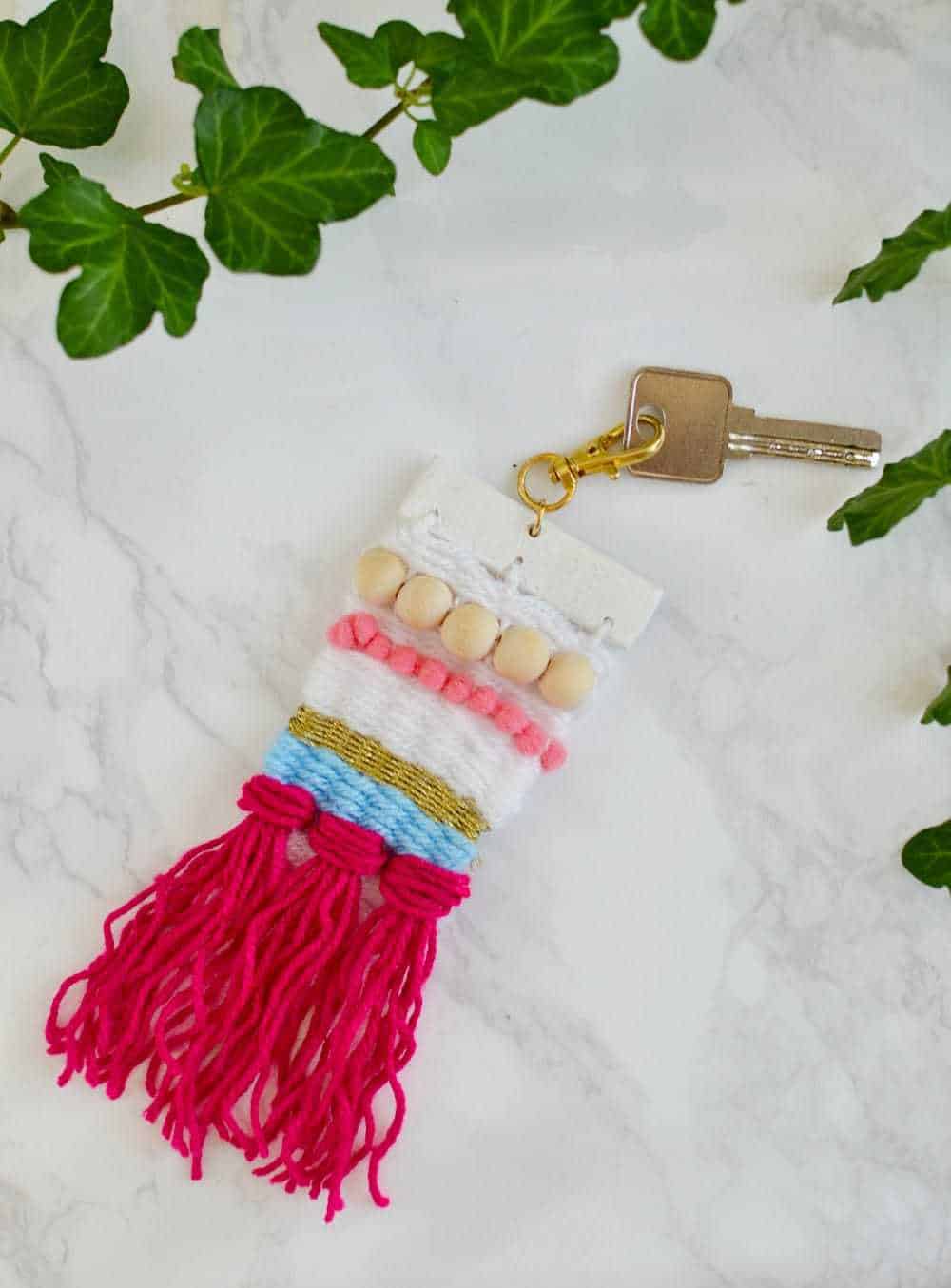 Ooh how about this project as a gift for someone who loves boho style! It's a perfect combination of woven textures and the beads. And you can of course pick out whatever colors you want to make it your own design!
Doctor Who Tardis Perler Bead Bag Chain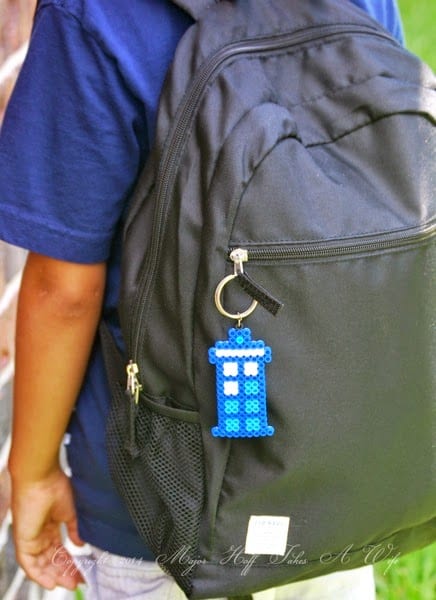 You don't just have to stick to threading beads to make cool bag chains, you can use perler beads too. I love this little Doctor Who Tardis! Just make sure you remember to leave that all important hole at the top of the design!
Native American Beaded Keychain Video Tutorial

This key fob project is a little more complicated than the others but if you watch the video through and then follow along you should be able to create a fabulous Native American style beaded keychain.
How to Make Beaded Keychains from Broken Jewellery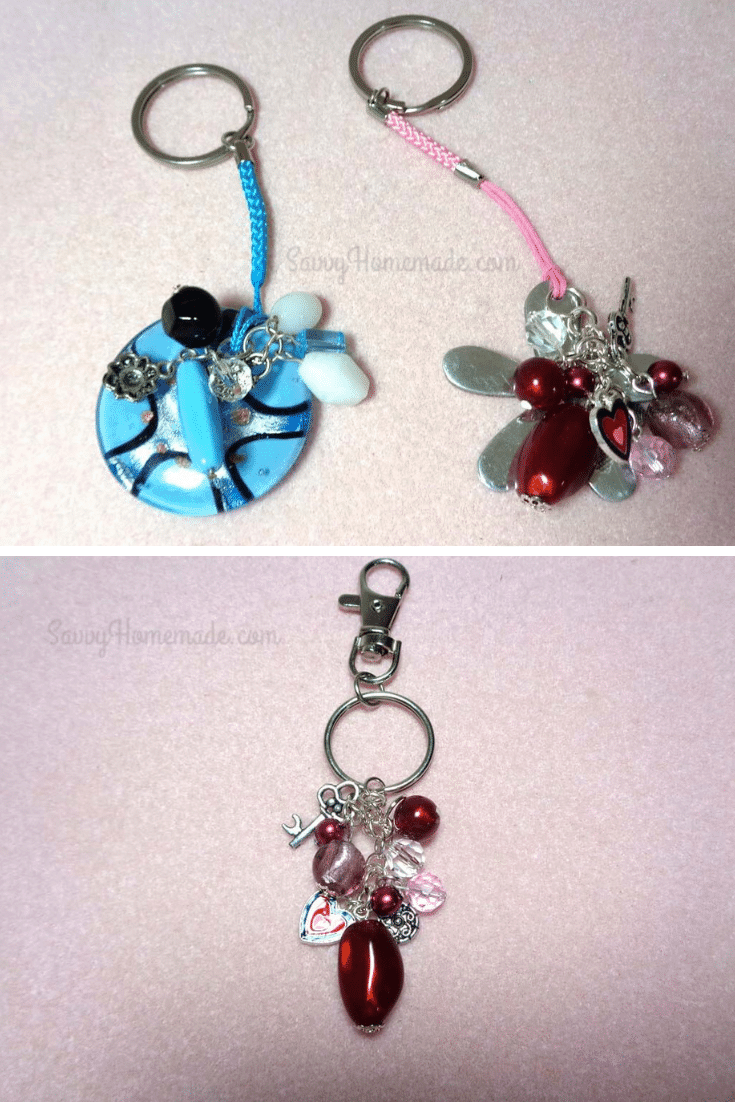 I LOVE this project because it's a make do and mend! Rather than just throwing away broken necklaces or bracelets you can repurpose the beads into a keyring!.
How to Make a Large Paper Bead Key Chain Video
Ooh this is a fun DIY project… making your own beads out of cardstock!
How to Make an Easy Keychain Friendship Bracelet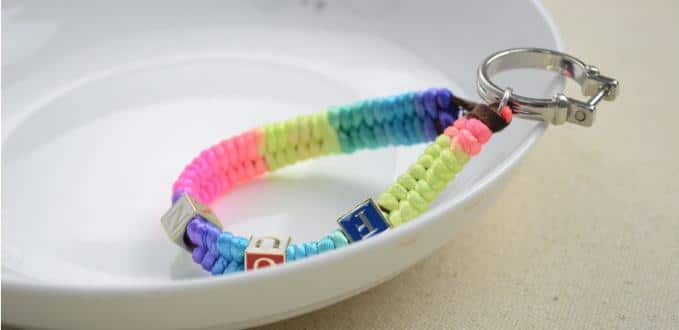 Here's a clever way to combine a friendship bracelet with name beads to make a cute bag tag or key fob.
Beaded Keychains to Buy
If you're looking for beaded keychains to buy rather than make we've got some GORGEOUS ones to show you. They're all available to buy online from Etsy because I love to support other small businesses!
Tassel Beaded Keyring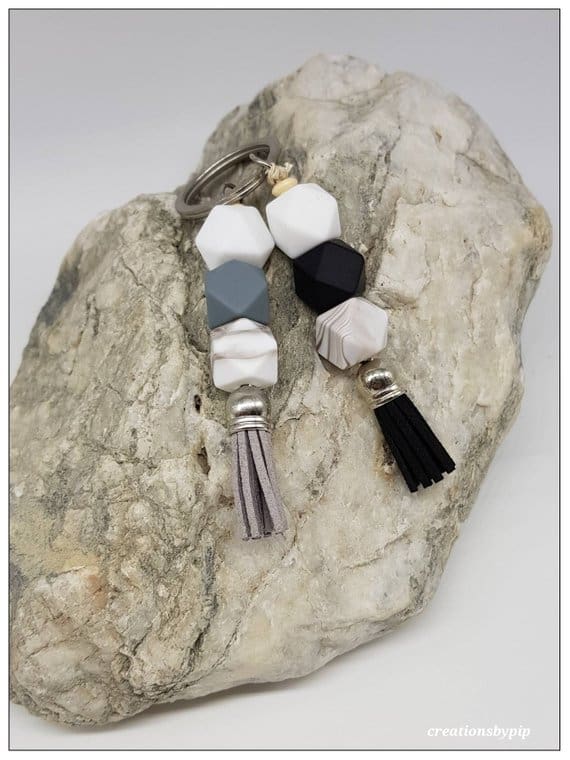 This tassel beaded keyring is super stylish and would make a wonderful gift.
Personalized Keychain with Chunky Beads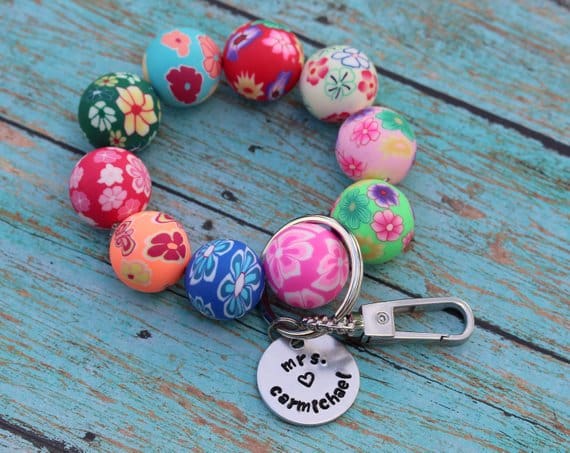 Or how about this Vera Bradley inspired beautiful chunky bead design with a personalized name tag?