So many beaded keychain ideas for you to make at home, from wooden beads to Perler beads and even a Native American beaded keychain tutorial!
Beaded Keychain Ideas
Our DIY keychain ideas collection is super popular right now and we've had people ask for more beaded keychain ideas… so that's what we've got for you today!
The great thing about making your own keychains is that they're fun for kids and adults alike, depending on the complexity of the project. And everyone needs a keychain in their life so they make fabulous DIY gifts too!
Christmas will be here before we know it so why not whip up a few different styles to give to family and friends.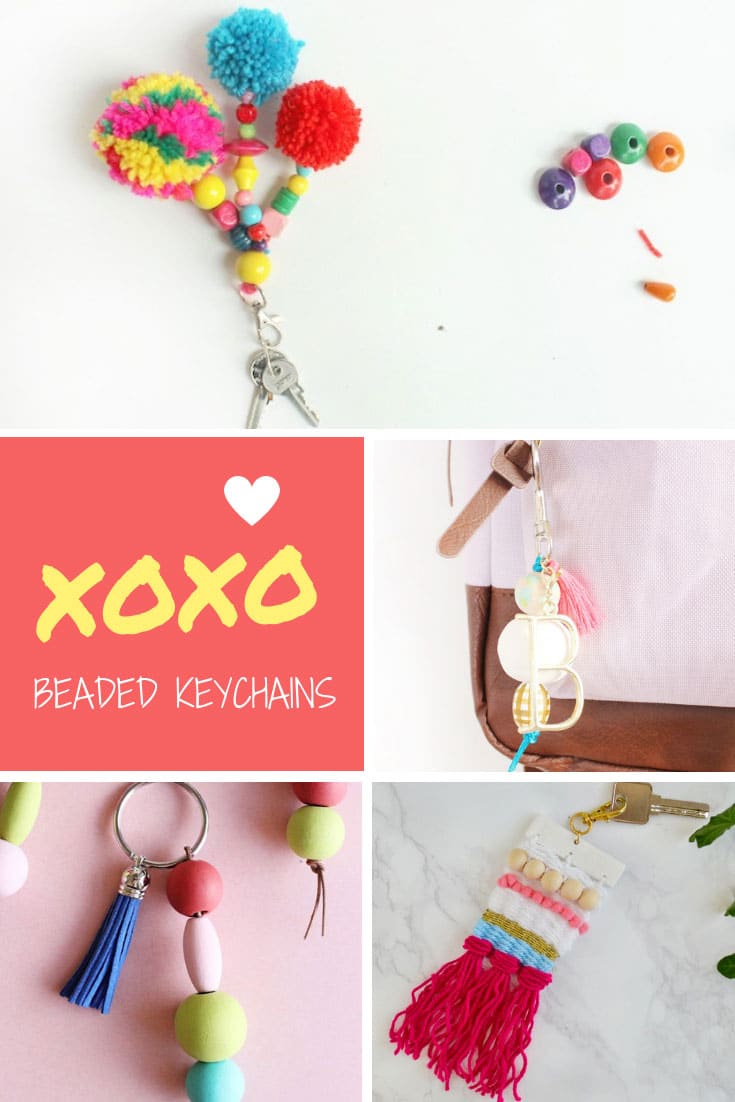 How to Make a Simple Beaded Keychain
Colorful Beaded Keychains
Wooden Beaded Keychain
Diffuser Keychain
Pom Pom Keychain
DIY Pom Pom Beaded Keychain
Glass Bead American Flag Keychain
DIY Woven Keychain Idea
Doctor Who Tardis Perler Bead Bag Chain
Native American Beaded Keychain Video Tutorial
How to Make Beaded Keychains from Broken Jewellery
How to Make a Large Paper Bead Key Chain Video
How to Make an Easy Keychain Friendship Bracelet
Beaded Keychains to Buy
If you're looking for beaded keychains to buy rather than make we've got some GORGEOUS ones to show you. They're all available to buy online from Etsy because I love to support other small businesses!
Tassel Beaded Keyring
Personalized Keychain with Chunky Beads