These SPOOKTASTIC Halloween mood tracker ideas are the perfect way to track your emotions in your Bullet Journal or planner during October! Ideas include monsters, ghosts, bats and pumpkins!
This post may contain affiliate links, which means I may receive a commission if you click on a link and purchase something. As an Etsy and Amazon Associate I earn commissions from qualifying purchases.
Halloween Mood Tracker Ideas
We're on a mission to collect up all the best mood tracker bullet journal ideas we can find, because we think it's one of the most important Bullet Journal tracker layouts you can use. Today we're all about the Halloween Mood Tracker and we've hunted down some wonderfully spooky October Bullet Journal mood tracker ideas to share with you!
Monster Mood Tracker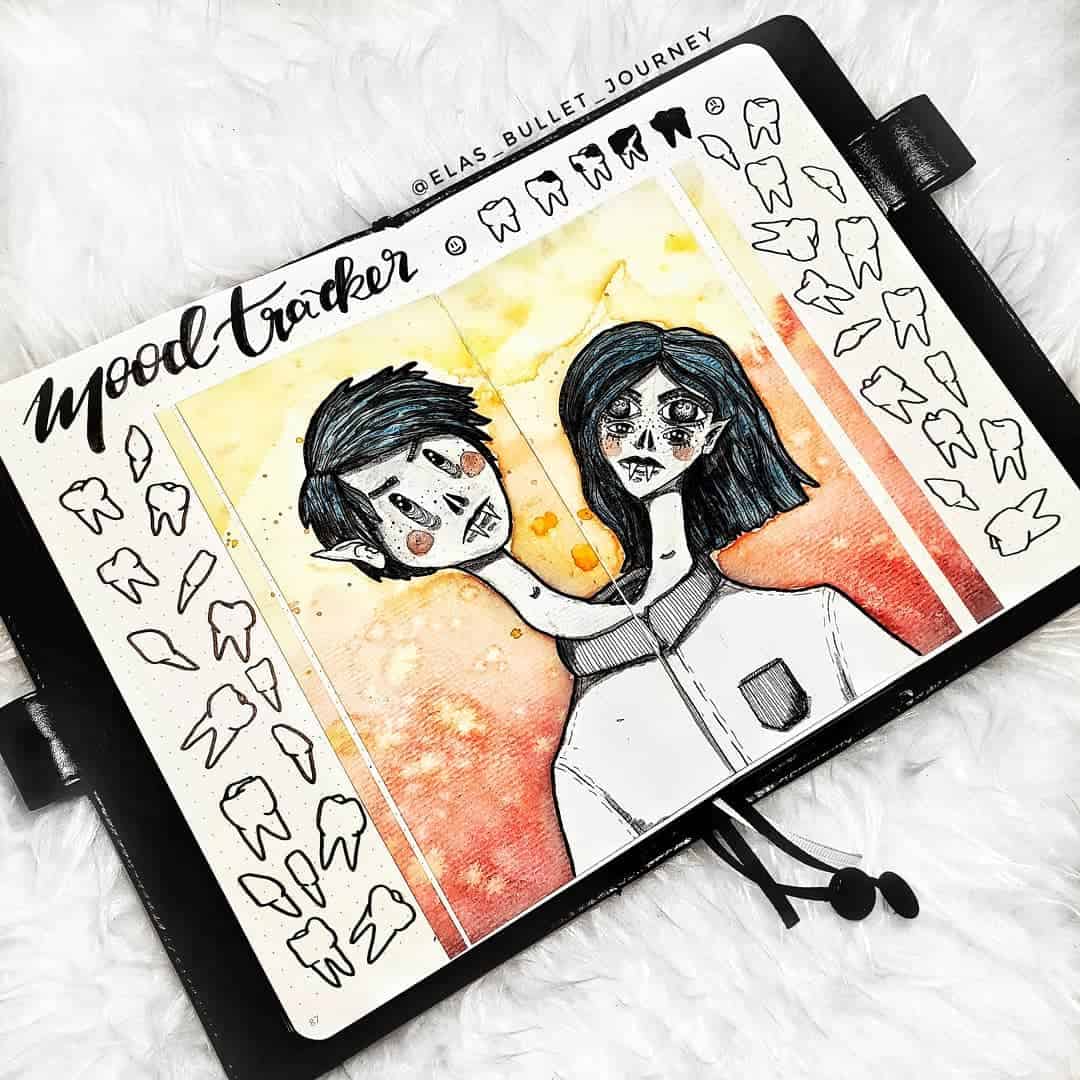 How's this for a super spooky Halloween mood tracker? Dream up your own monster and then colour in the teeth to track your emotions during October!
Ghost Mood Tracker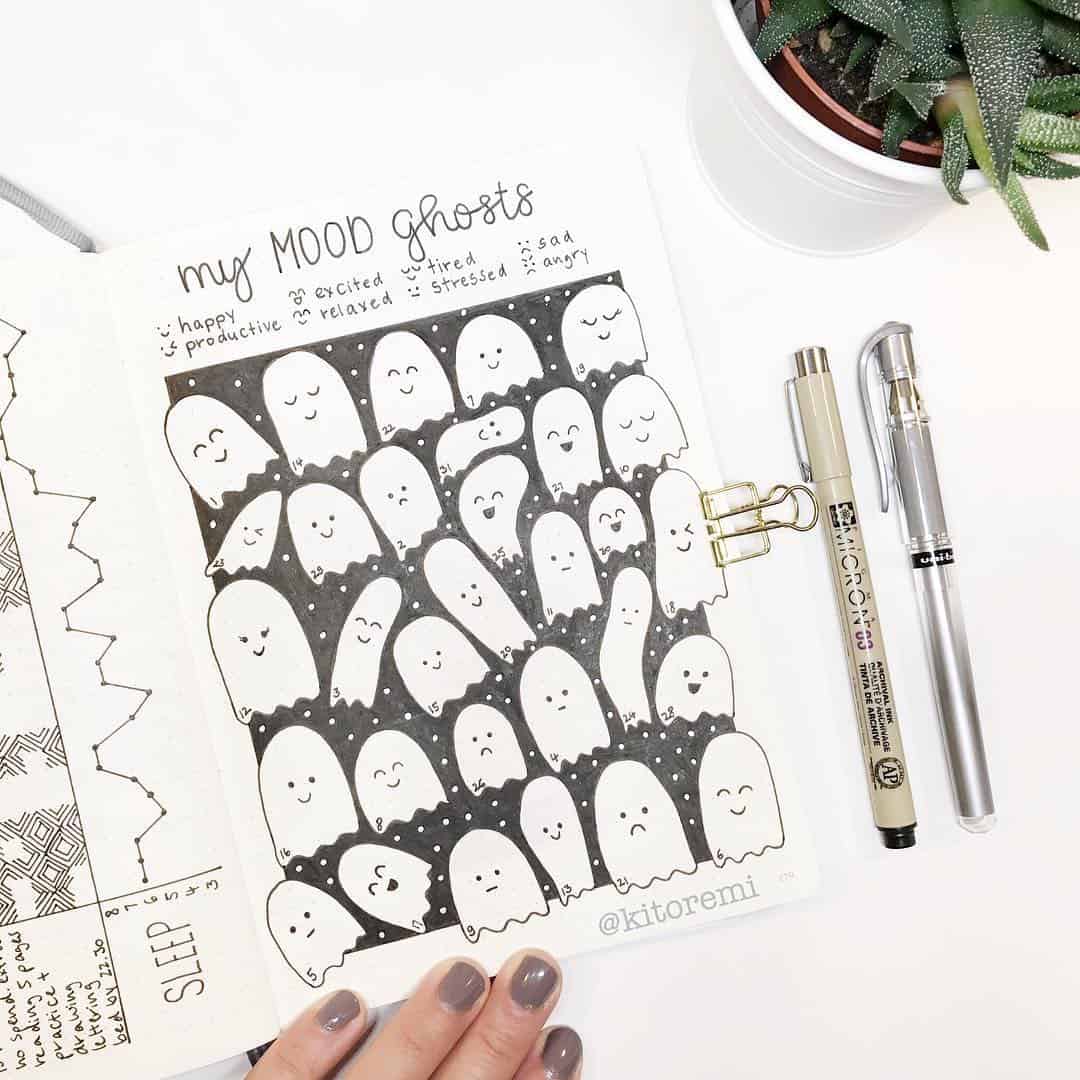 These mood ghosts are adorable! Who says that Halloween spreads have to be spooky? I love how rather than using colors this mood tracker uses faces to track your emotions.
Halloween Mood Tracker Printable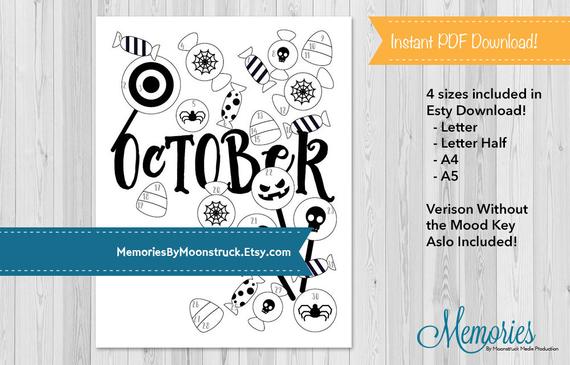 A few readers have asked where they can find bullet journal mood tracker printables and my favourite place to find them is Etsy. Like this October mood tracker that's filled with candy!
Potion Mood Tracker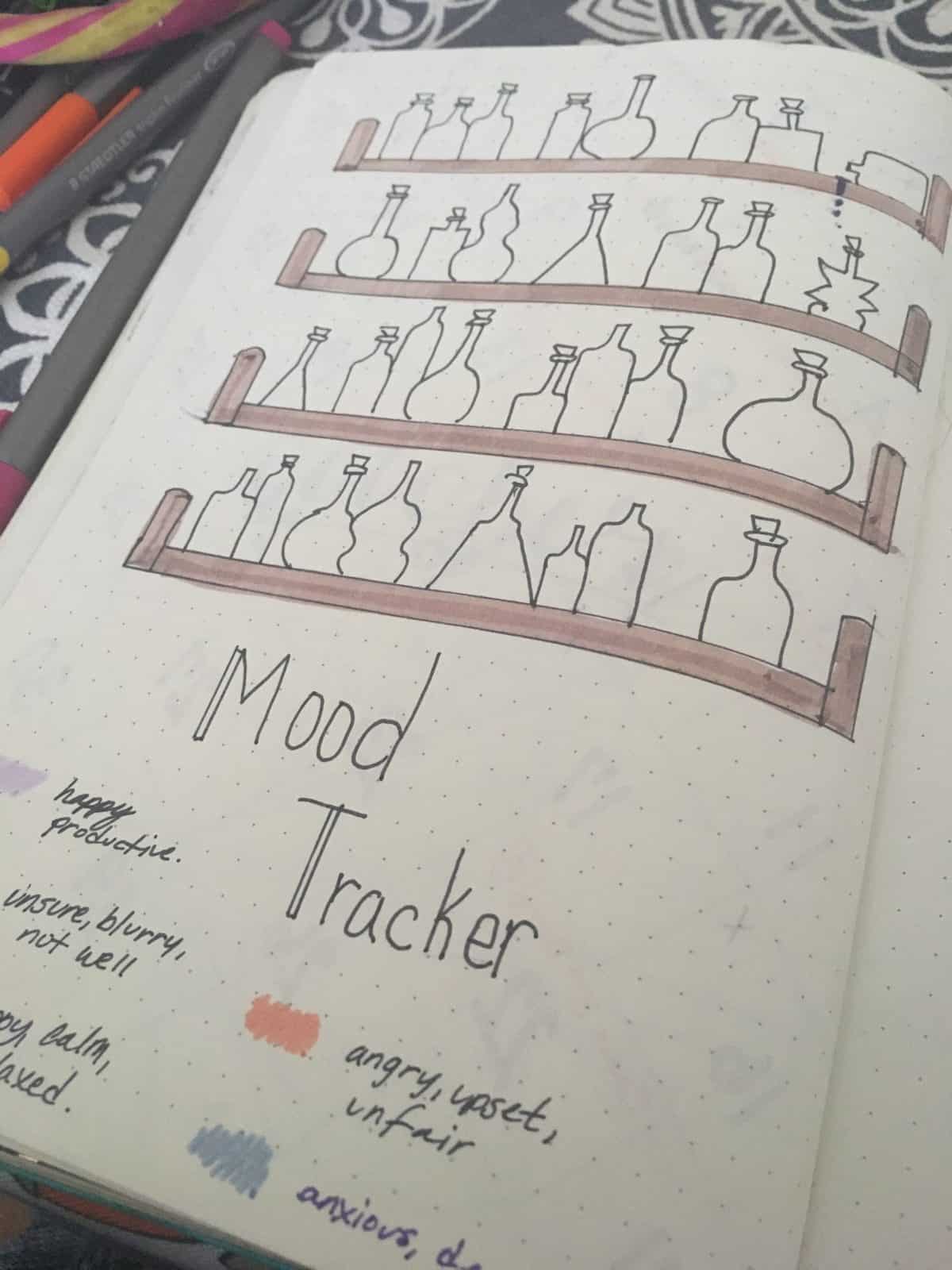 Here's a clever idea for your October Bullet Journal mood tracker, shelves filled with potion bottles! Because we should never let Halloween go by without a little alchemy!
Pumpkin Mood Tracker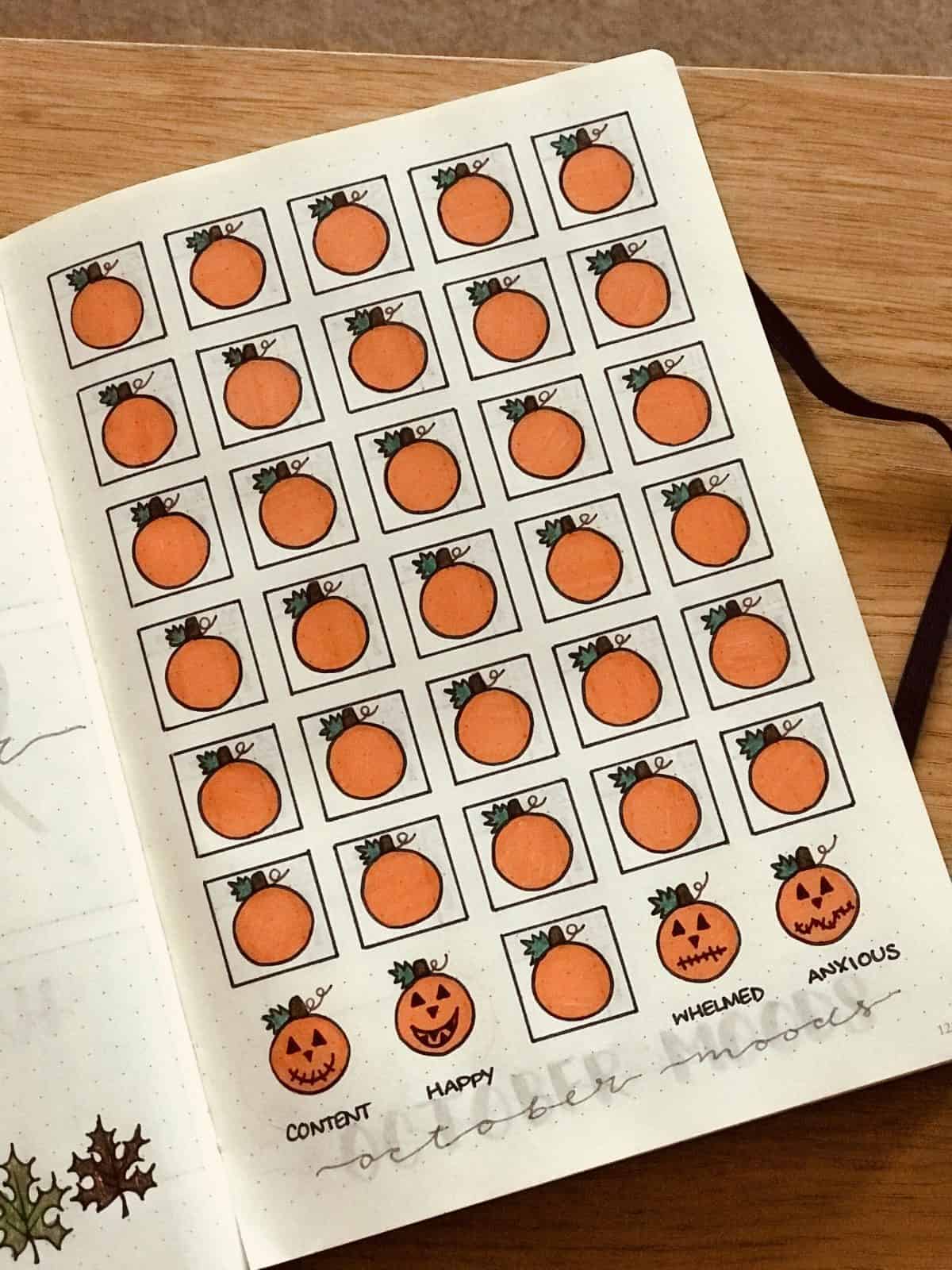 If you love jackolanterns this Halloween mood tracker spread is perfect for you, draw out 31 pumpkins and then each day doodle on the face according to your emotions!
Spiderweb Mood Tracker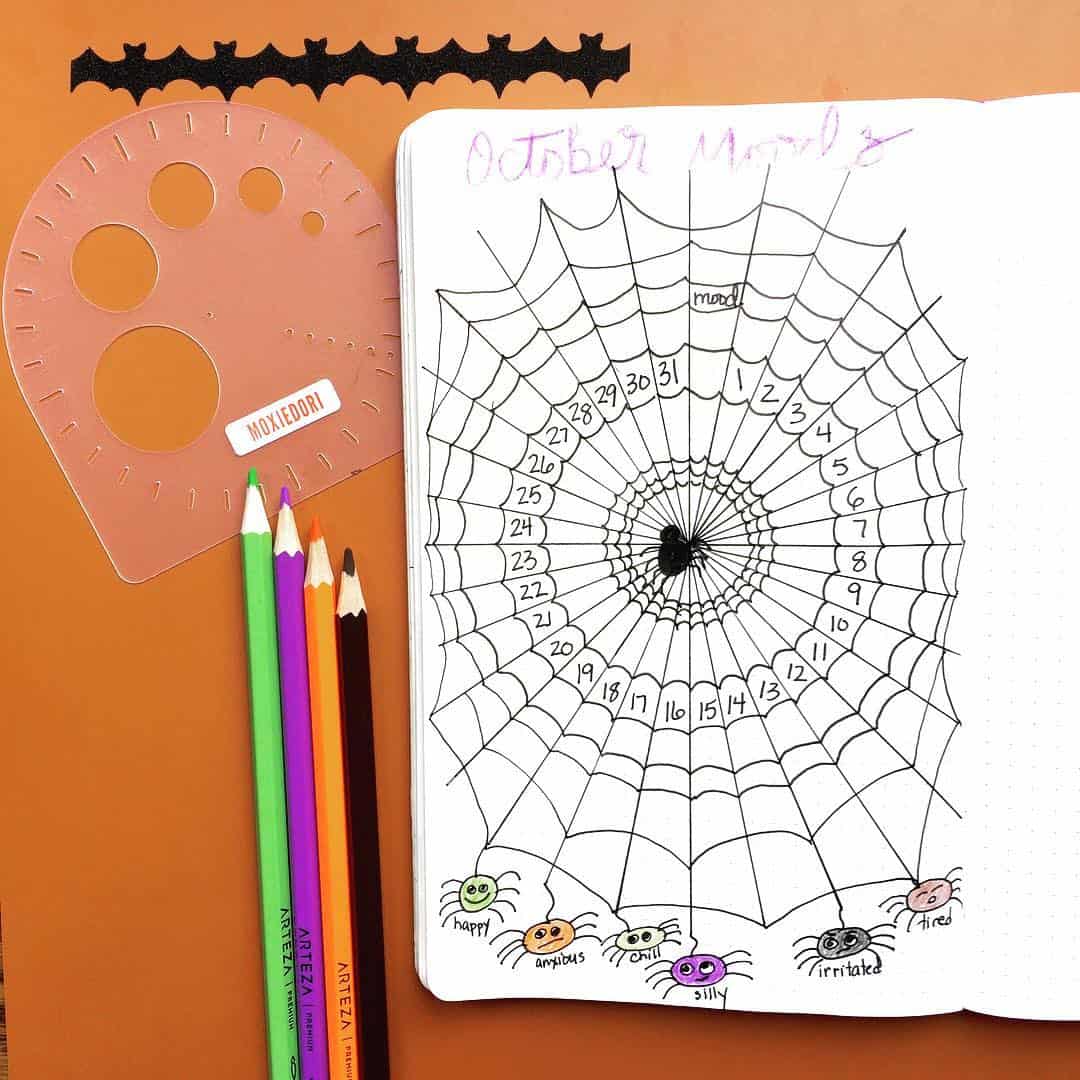 If you think spiders when you think Halloween try this mandala style circle mood tracker that's actually a spider web!
Harry Potter Mood Tracker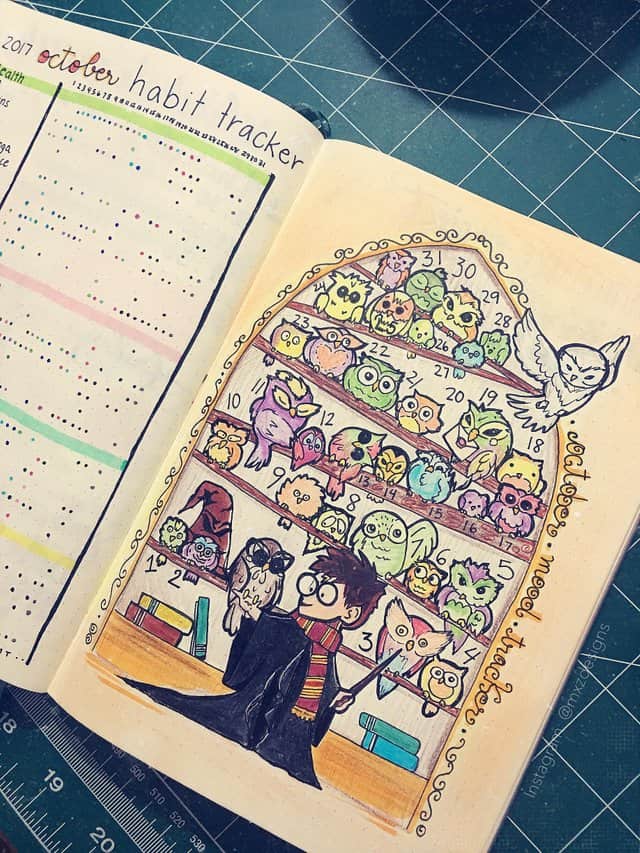 Well we can't let October pass us by without a little Harry Potter right? I love this mood tracker spread with Harry in the owlery!
Bat Mood Tracker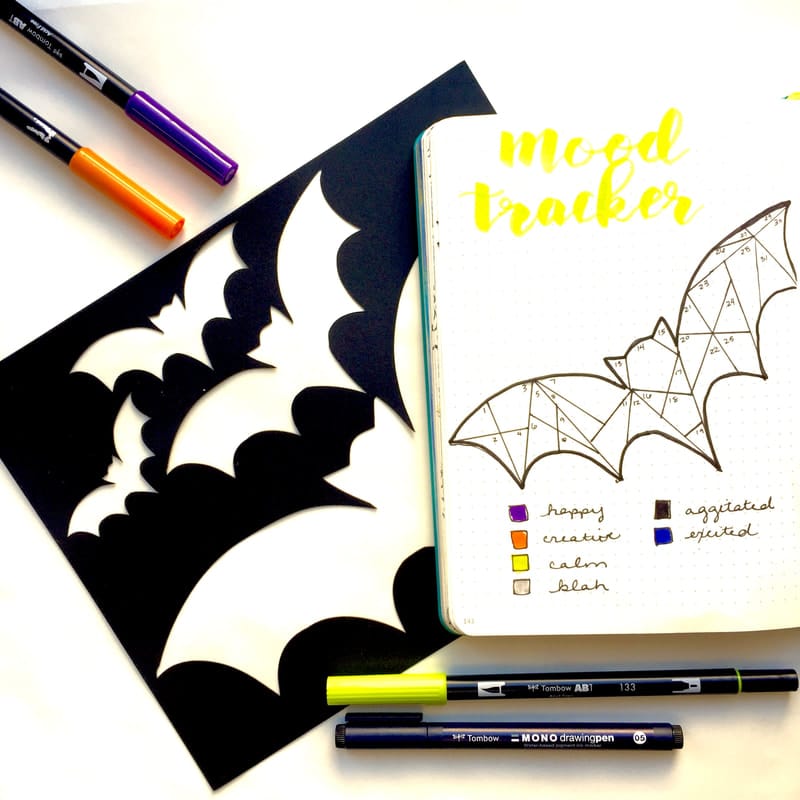 Eek bats! Ever since one flew into my bedroom while I was sleeping they've given me the heebie jeebies! But if bats are your thing go ahead and turn one into a Halloween mood tracker!
October Bullet Journal Mood Tracker Printable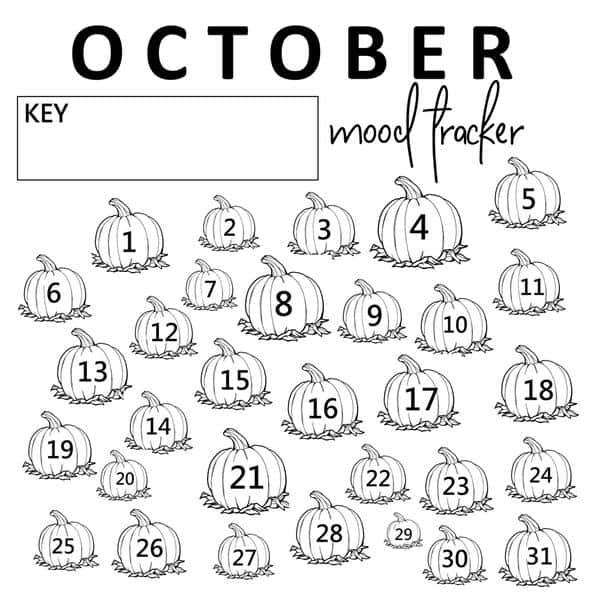 Let's get safely back onto totally not spooky pumpkins shall we? If you love visiting the local pumpkin patch in October you'll want to check out this cute printable!