Party buffets are so 90s, impress your guests with some of these build your own party food bar ideas instead. We have food stations for everything from waffles and donuts to noodle bowls!
Bye Bye Boring Buffet – Hello "Build Your Own" Party Food Bar Ideas!
This post may contain affiliate links, which means I may receive a commission if you click on a link and purchase something. As an Etsy and Zazzle Affiliate I earn commissions from qualifying purchases.
Whether you're planning a baby shower, a bridal shower, a wedding, a kid's birthday party, a dinner party, or even just a family movie night the latest way to impress your guests is to get creative with a DIY food station.
We've rounded up 26 of the most fabulous "Build Your Own" party food bar ideas we could find, so all you have to do is decide which one will wow your guests the most!
If you're graduating be sure to check out our Graduation Food Bar Ideas for more inspiration!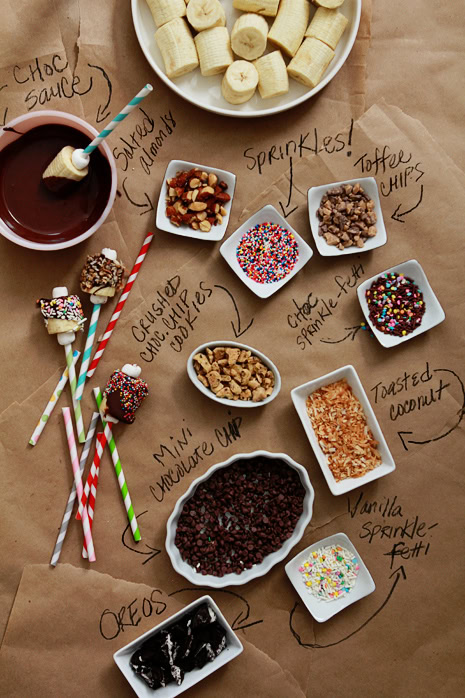 "They are, as you can see quite easy to make and would be so much fun for a kid gathering." – Bakers Royale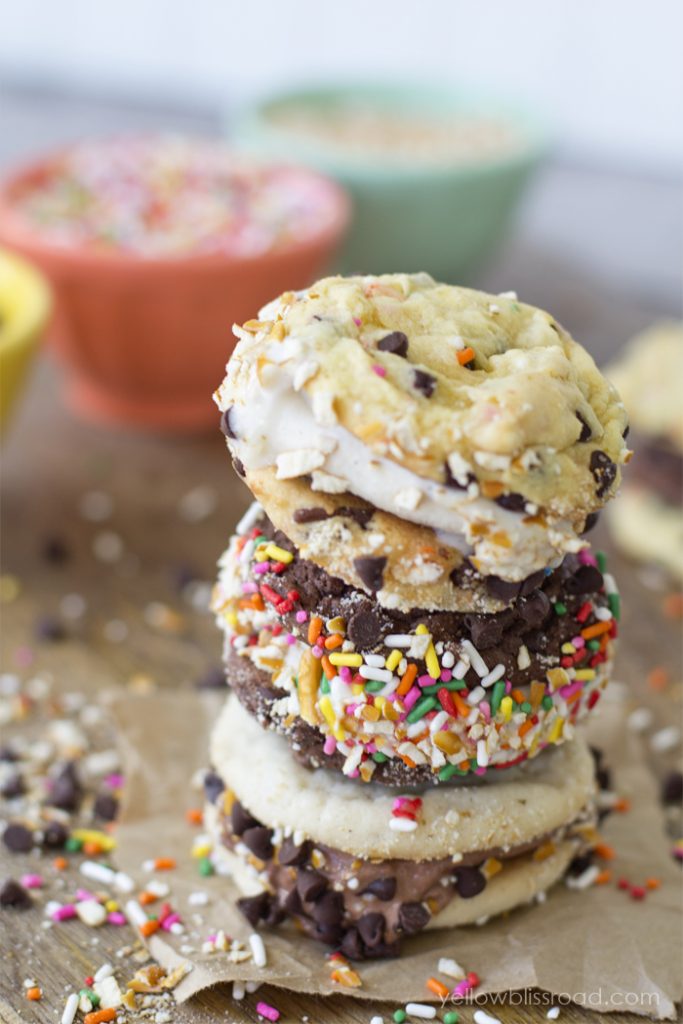 "A Make Your Own Ice Cream Sandwich Bar is so much fun for your family or your guests. Here are some of my best tips for setting one up for your next get together." – Yellow Bliss Road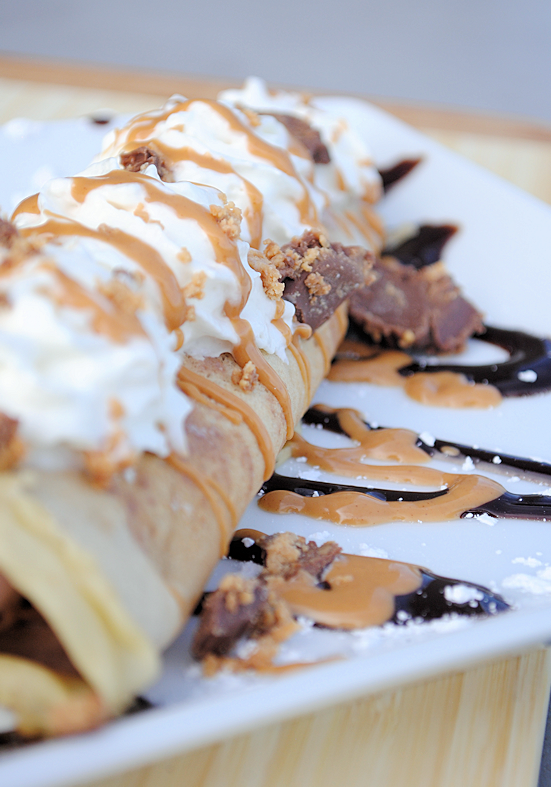 "I thought it would be fun to do a full blown dessert crepe bar with some friends complete with all the fixings. Turns out it was a huge hit!" – Crazy Little Projects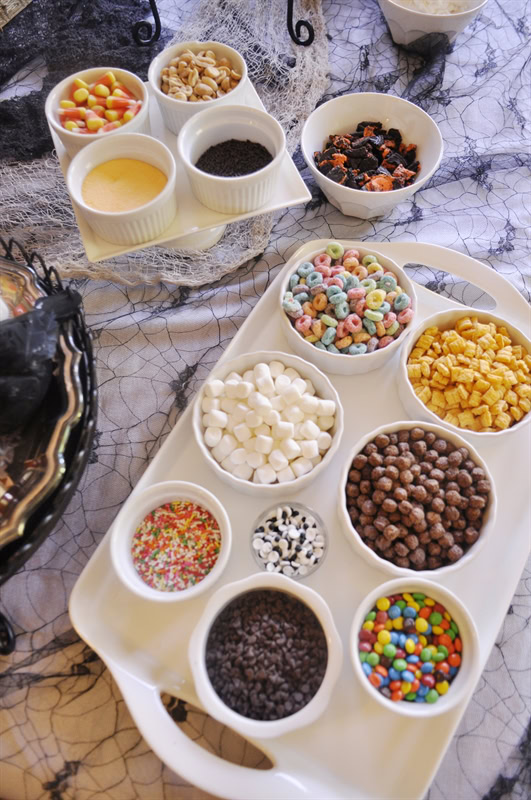 "I decided to take a little inspiration from Voo Doo Donuts and host a Decorate Your Own Donut Halloween Party for my Activity Day girls from church." – Your Home Based Mom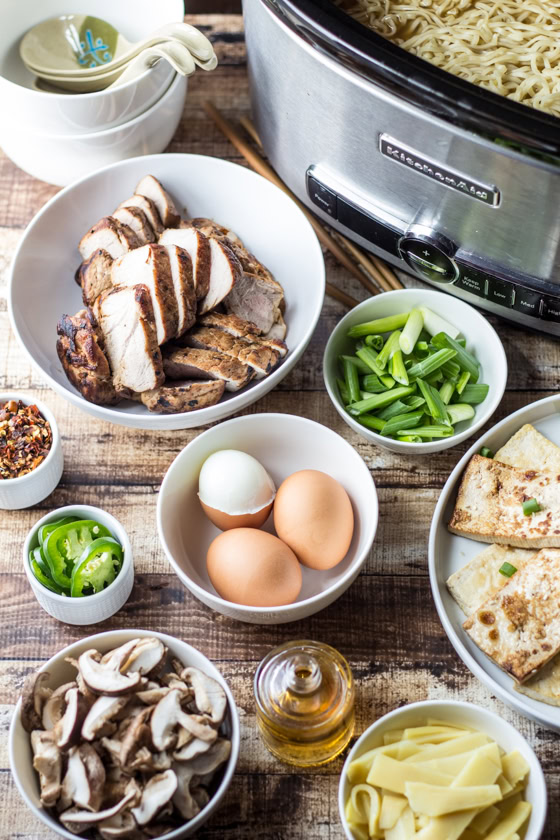 "Gather your friends and host an inspired dinner with a build-your-own-ramen-bowl party!" – The Wanderlust Kitchen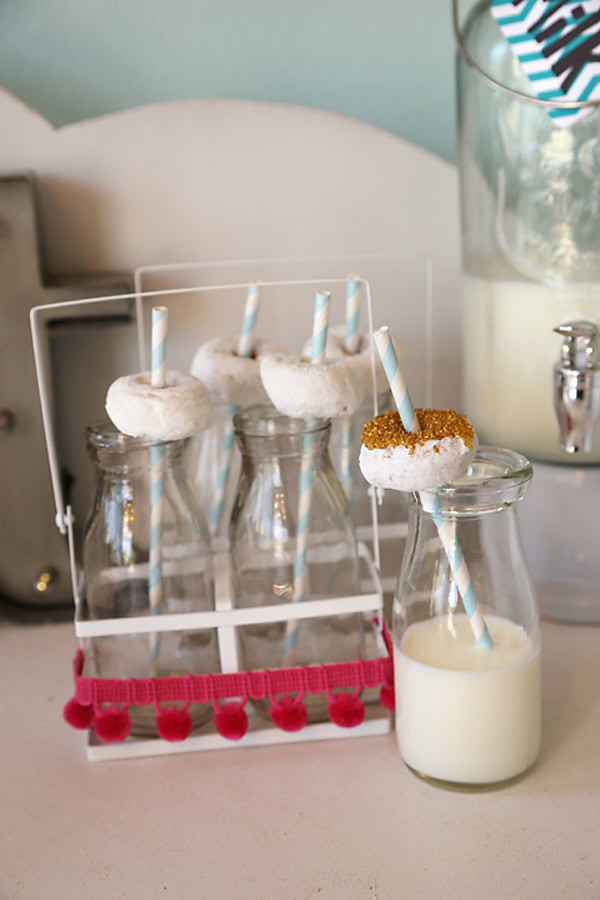 "Are you looking for fun party ideas? How about a donut dipping party? Guests can dip their favorite donut treats into icing and sprinkles galore! Both kids and adults will love this, it's fun and tasty wrapped into one." – Homemaking Hacks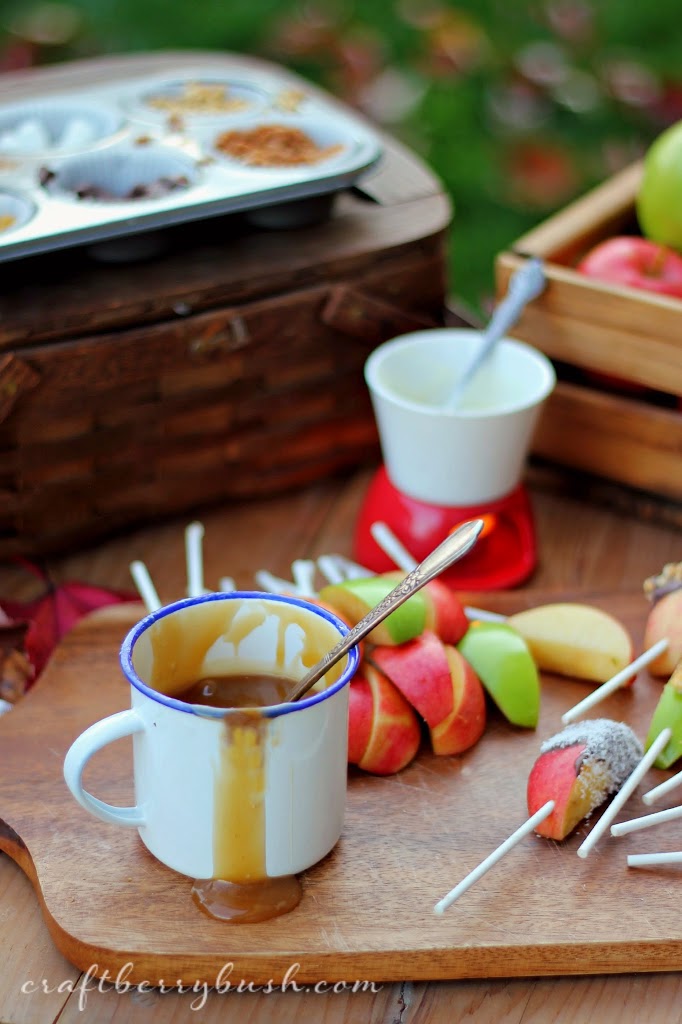 "Every season lends us so many beautiful props to make memorable moments and autumn is no exception. Today, we set up a little make your own caramel apple bar. It was messy and sticky, but oh so very sweet and especially fun." – Craftberry Bush

"Setting up a colorful and crafty party doesn't have to involve a big budget. There are several ways to throw a budget-friendly shindig that is still fun and tasty. I'm going to show you how to create a custom mac and cheese bar for $10 or less! Yes, seriously." – Krystal's Kitsch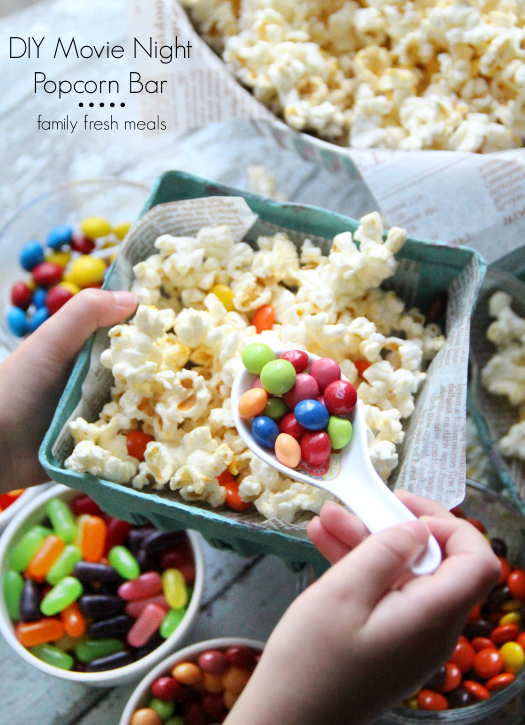 "We love family movie nights over here. It's a great time to come together and snuggle up with a big bowl of popcorn and treats! In the summer months, we like to kick movie night up a notch and set up an outdoor movie for friends and family to enjoy. A quick and easy treat I like to set up for these nights is a DIY Movie Night Popcorn Bar." – Family Fresh Meals

"It's always good to have your dessert just the way you like it, so I thought a 'build-your-own banana split' dessert bar would be something a little different and a lot of fun! " – Celebrations at Home Blog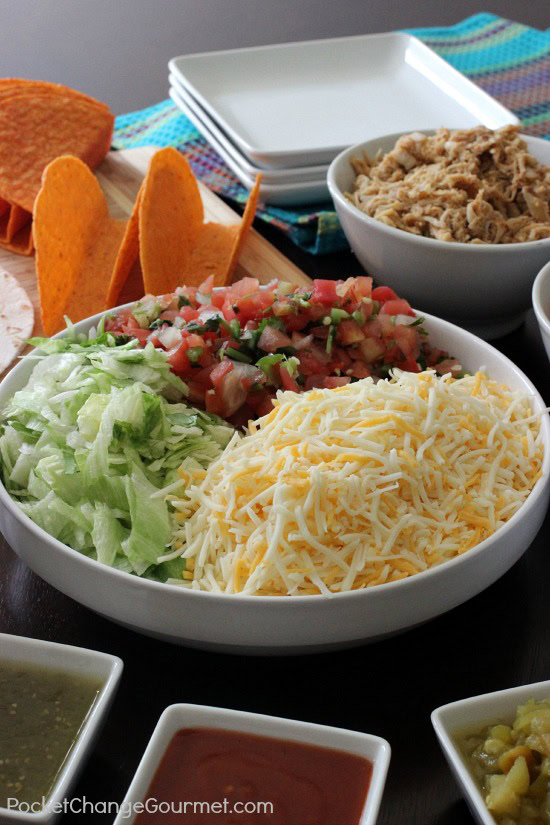 "Simple Meals. Raising a family with three boys is anything but simple, even meal time can be an adventure. So keeping it simple is definitely something we have learned to do over the years. One of our simple meals are tacos and they are always a hit at dinner time in our house, whether we serve them plain or fancy. And the build your own Taco Bar has become a favorite this Summer, especially with our busy schedules." – Pocket Change Gourmet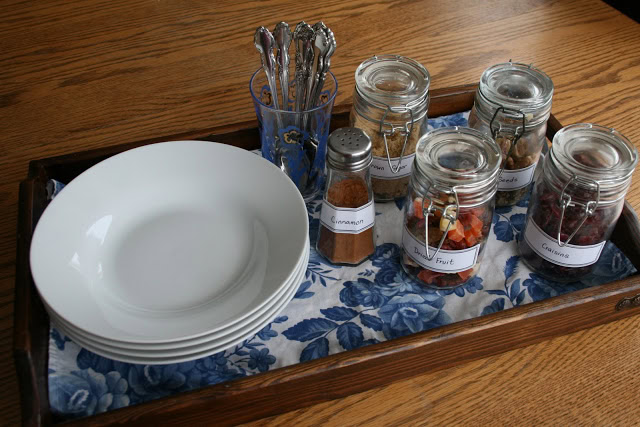 "I thought I would share one of our favourite breakfasts on cold winter mornings~ An oatmeal breakfast bar." – Echoes of Laughter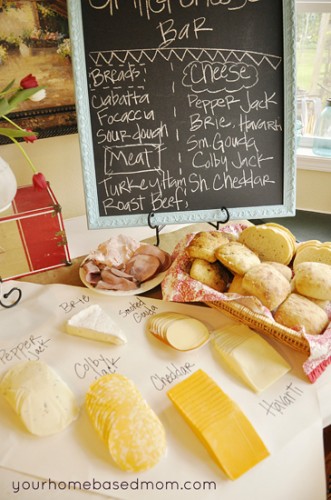 "I put together a collection of fun fixins for grilled cheese sandwiches and let my guests have at it putting together all kinds of yummy and crazy combinations." – Your Home Based Mom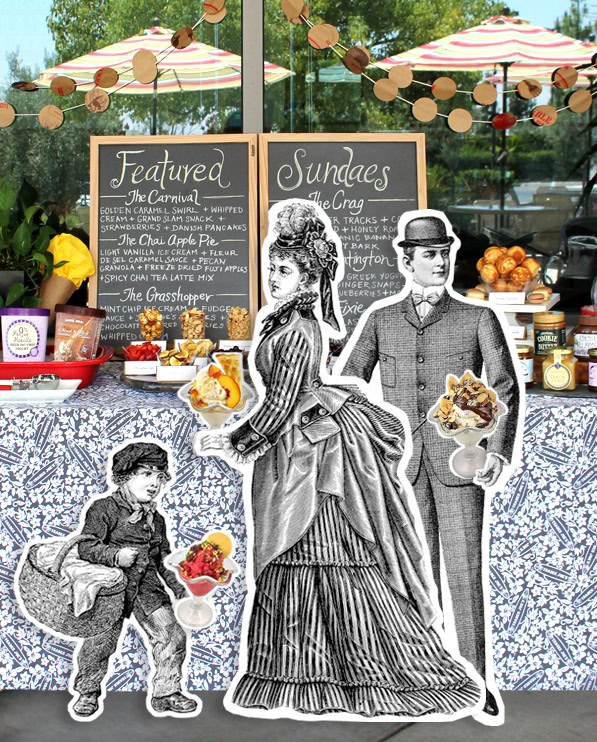 "To kick-off our first annual Build Your Own Sundae Ice Cream Social, we've taken every flavor of "Ice Cream" Trader Joe's offers (16!) and paired each of them with a Sauce, a Crunch, a Fruit and a Finishing Touch—the five essential elements for balanced Sundae construction. We invite you to our Sundae Bar to glean some sweet ideas, so that you can have some fun and fulfil your civic duty, alongside family and friends." – Trader Joes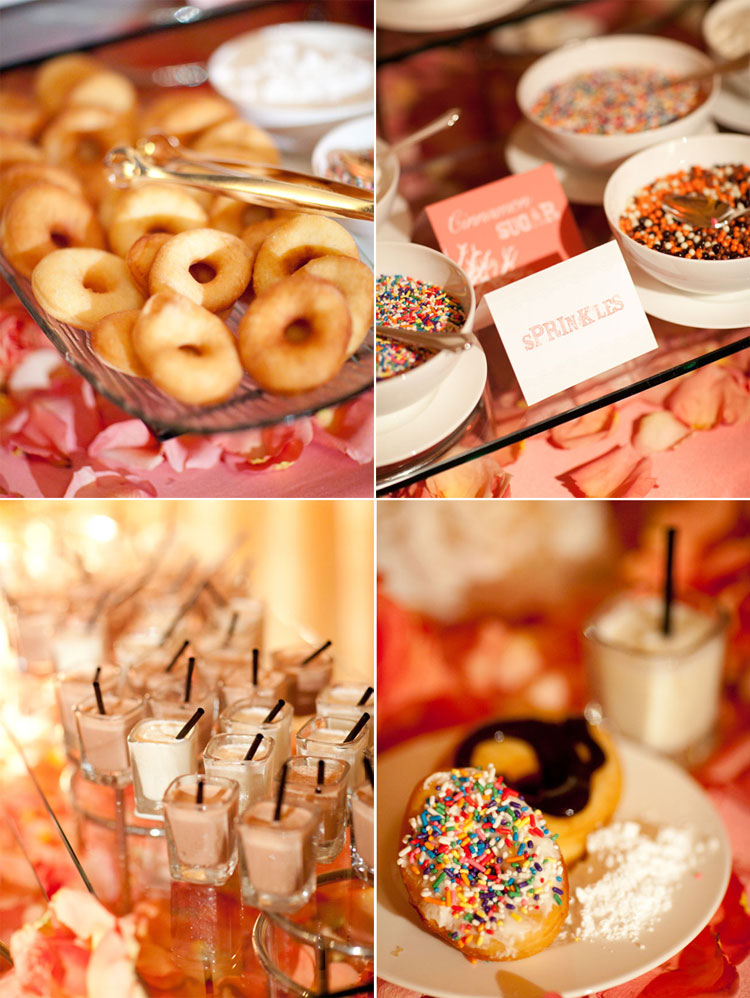 "And for late night snacks, they had a donut station, where you got to "Take a Dip" and put on your own toppings. They also had mini milkshakes and sliders." – Caroline Tran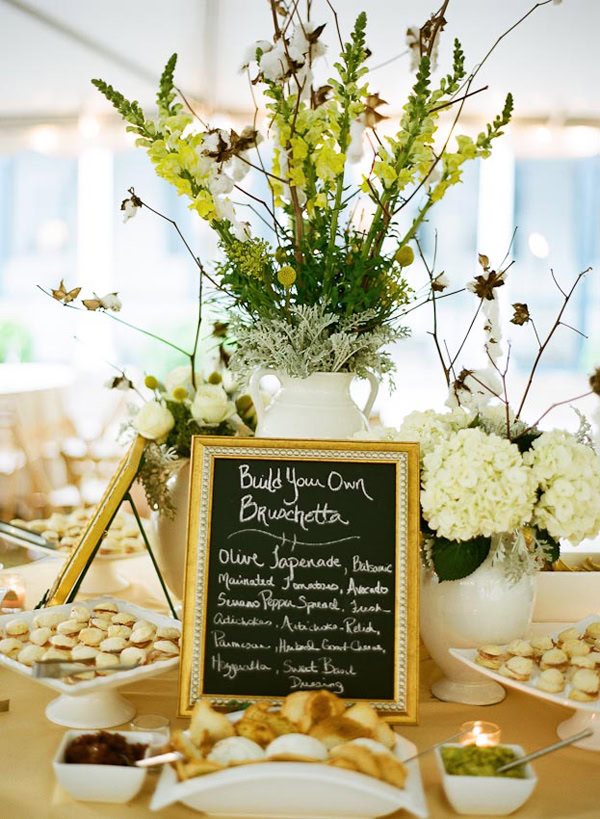 "There are endless possibilities when it comes to adding toppings to crostinis. Tapanades, spreads, cheeses, tomatoes… let your guests create their own culinary masterpiece." – Southern Weddings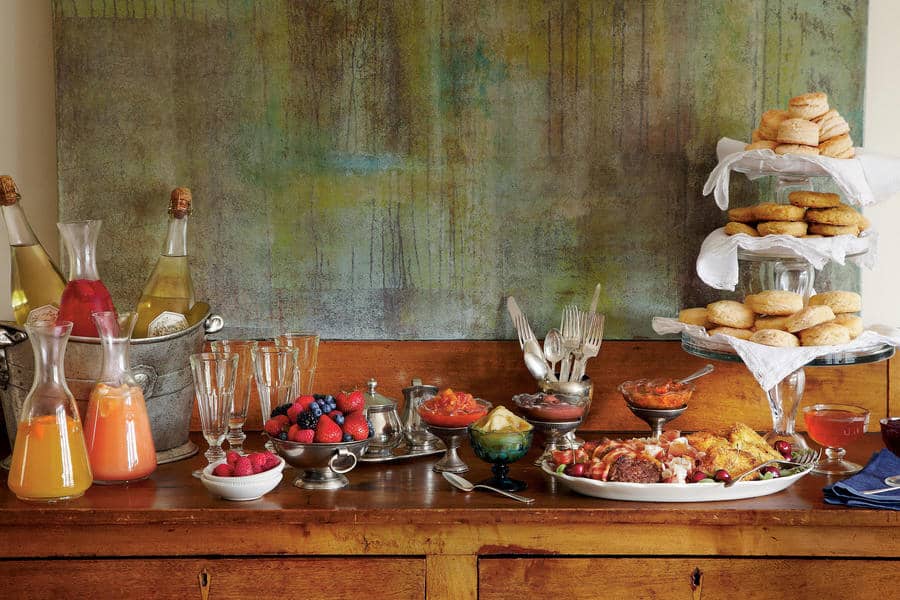 "This laid-back brunch idea will give you and your guests a chance to break (buttery, flaky) bread together with our home-cooked biscuits and delicious toppings." – Southern Living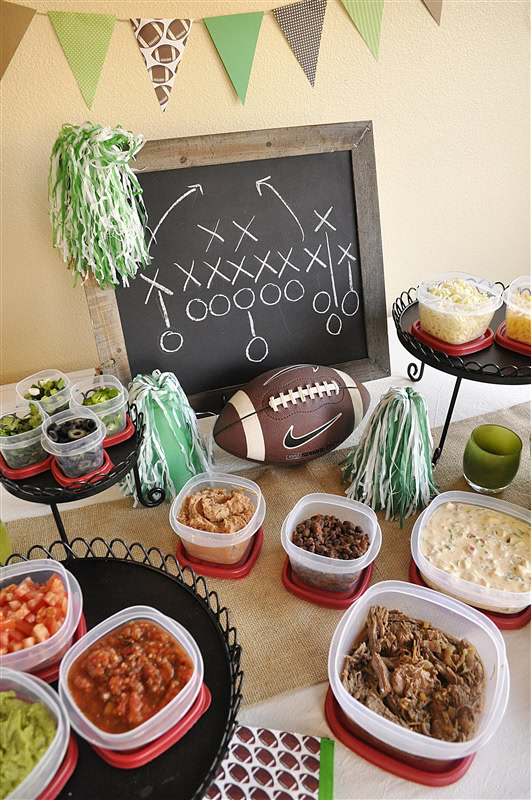 "One of my favorite ways to do food at a party is to allow my guests to assemble their food themselves. A Nacho Bar is the perfect build your own meal for your upcoming football parties." – Your Home Based Mom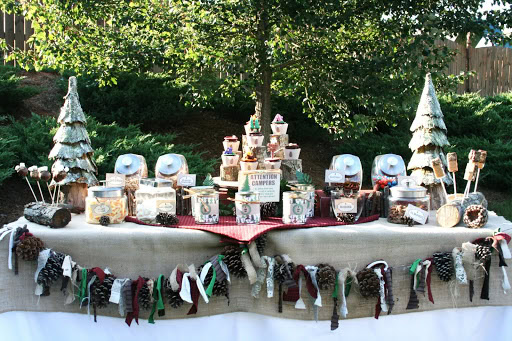 "Calling all campers to the trail mix bar! They loved filling up their tin cans with their own concoction of different snacks." – And Everything Sweet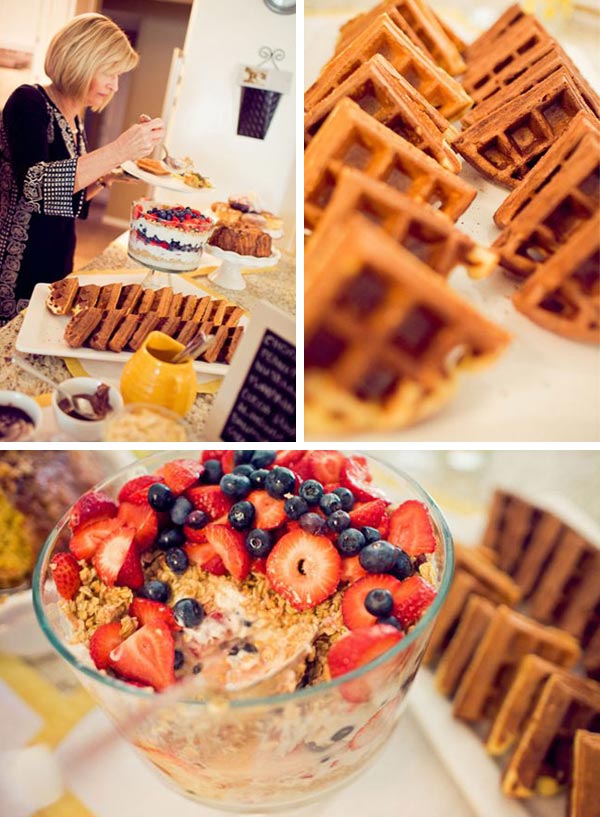 "Breakfast is one of those meals we could enjoy any time of day! The ladies of the house whipped up savory and sweet deliciosness from a waffle bar complete with Nutella, bananas and their Grammy's homemade jam, to a fruit parfait layered with fresh berries, to crispy bacon slices and egg strata. Yum!" – Bump Smitten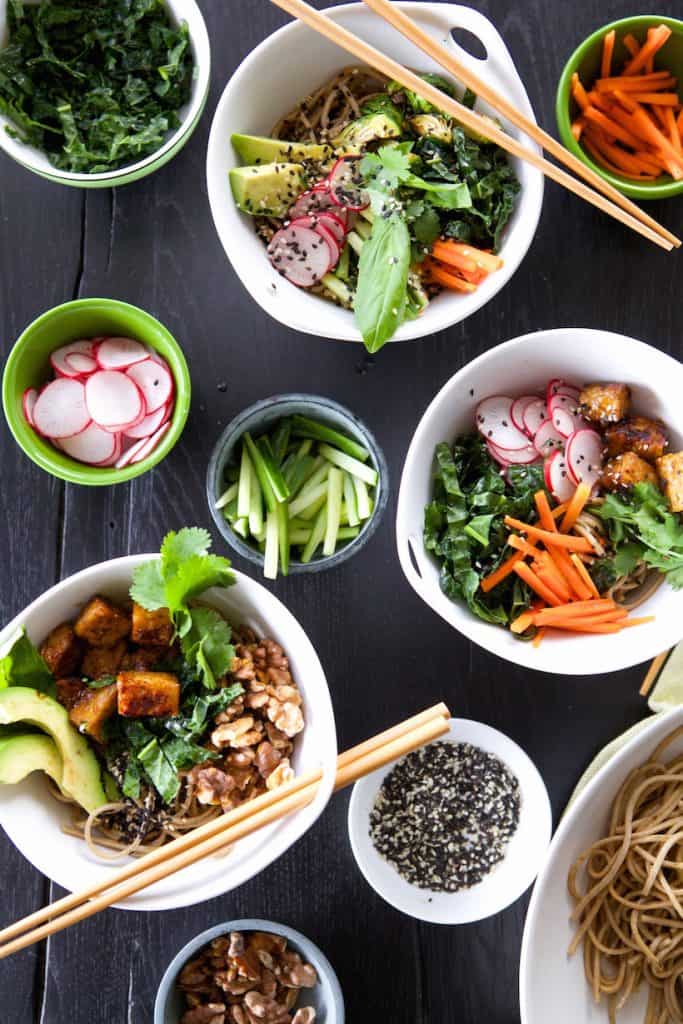 "I can't imagine a more fun concept for a party menu that setting out bowls of soy & ginger-infused soba noodles, plus an array of veggie, nut & protein toppings, and some dipping sauce on the side, and then letting guests go to town creating their own unique flavor combinations. We certainly enjoyed ourselves the day of this shoot as our team dug into the smorgasbord for the best on-set lunch ever. This is truly a one-dish menu — no sides required!" – Camille Styles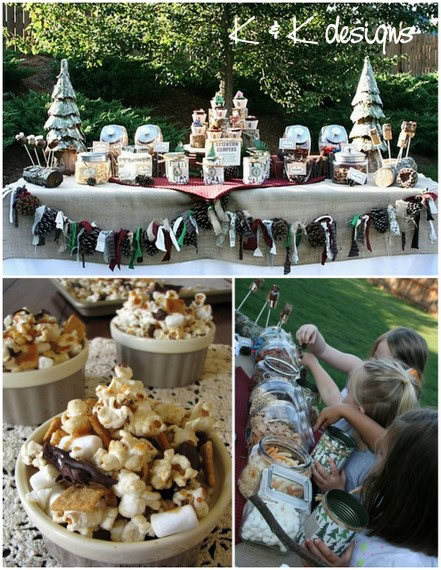 "A trail mix station is a great alternative for Southeast Texas couples looking to share their healthy lifestyles with their wedding guests.." – Set X Weddings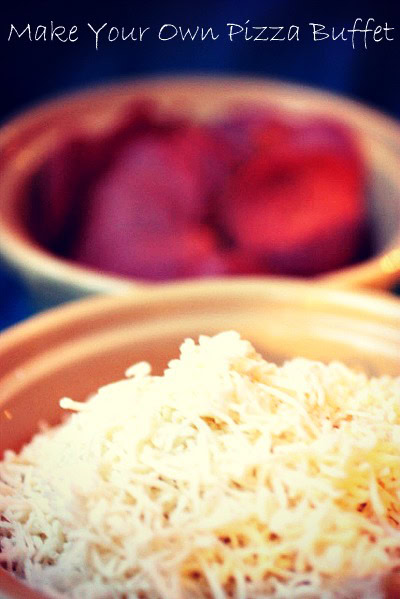 "Anytime we have guests, there is always a wide range of preferences, so creating a DIY pizza bar is a sure way to please the entire crowd. We are meat lovers in this house, so the pizzas I buy at the store never satisfy my carnivore guys. I've learned that by lining bowls filled with every kind of lunch meat and smoked sausage available, I'm sure to hit the mark for everyone." – Beauty and Bedlam

"Holley was in charge of the appetizers and had the brilliant idea to make a DIY crostini bar. Guests loved creating their own crostini with a variety of spreads, cheeses and toppings. Easy and delicious!" – Yummy Mummy Kitchen

"That's when I came up with the idea of a waffle bar! I mean, who doesn't love waffles. I practically make them every Sunday for breakfast. So this would be easy. Similar to an ice cream bar, I could offer a number of different toppings to go with it. " – Veronica Yem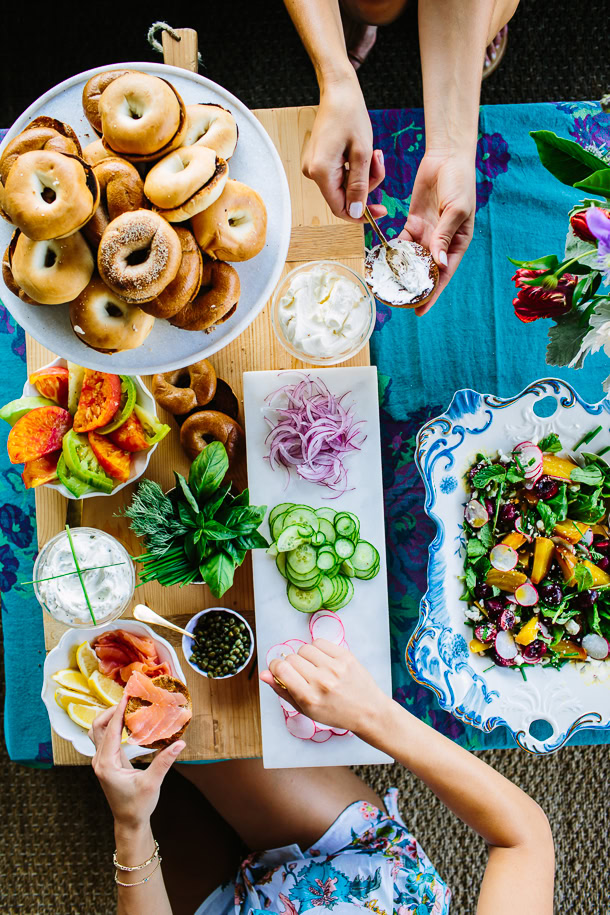 "The build-your-own bagel bar at our bachelorette brunch from this morning was such a major hit, I wondered why I hadn't done this setup at countless gatherings before. It couldn't have been simpler to put together, required zero cooking time (a major plus when the weather's as hot as it is in Austin right now), and apparently, everyone loves bagels." – Camille Styles