This post may contain affiliate links, which means I may receive a commission if you click on a link and purchase something. As an Etsy and Zazzle Affiliate I earn commissions from qualifying purchases.
You just can't beat a rainbow to bring a smile to your day. These bright and colourful crochet patterns can be hung in the window or given to a friend.
Rainbow Crochet Patterns
I don't know about you but we love us some rainbows around here. From rainbow blankets to rainbow plush toys we believe you can never have too many rainbow patterns in your project list.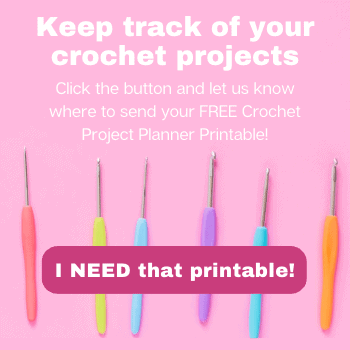 That's why today we're bringing you cute rainbows you can hang on your wall, give as a gift or carry in your pocket, for the moments when you need a reminder to smile!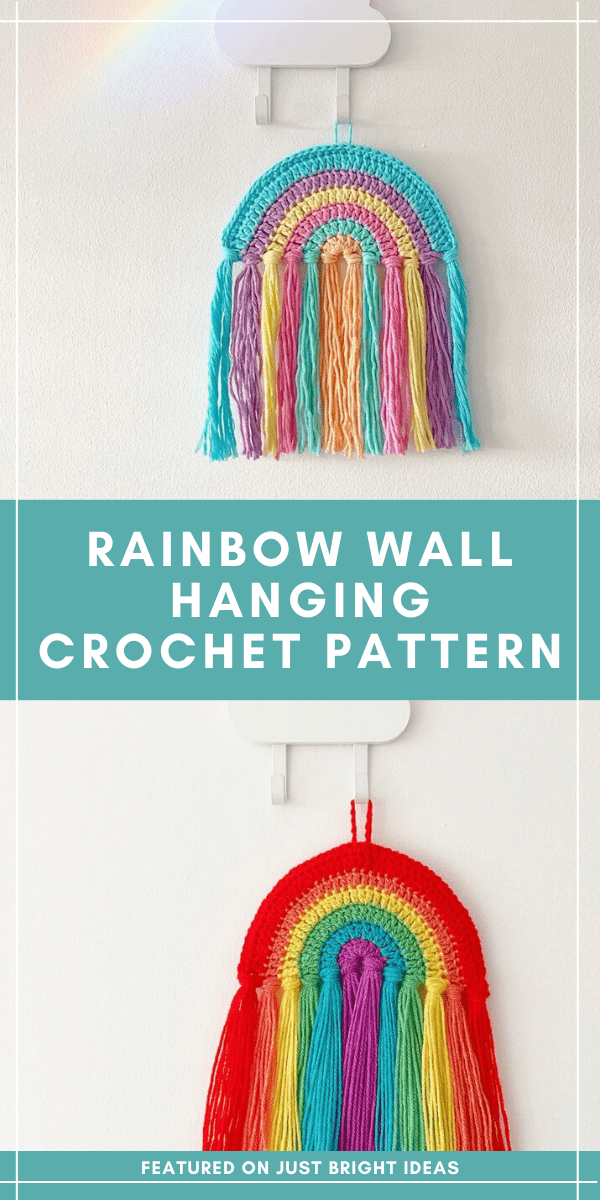 Rainbow Wall Hanging Crochet Pattern
If you love to crochet and you're looking for a fun project to do why not make one of these fabulous rainbow wall hangings?
They're easy to make and the pattern is beginner friendly.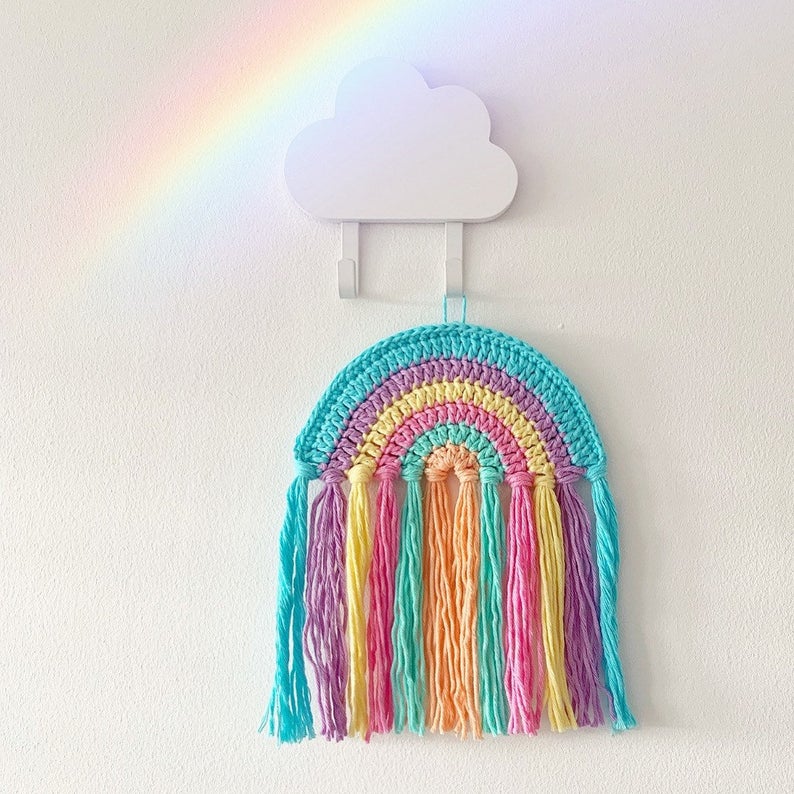 The finished wall hanging will be about 18cm wide by 10cm tall – not including the length of the tassels.
You can decide whether to go bright and colourful or muted and pastel.
Then hang it on your wall to make you smile – or hang it in your window for passers-by to see!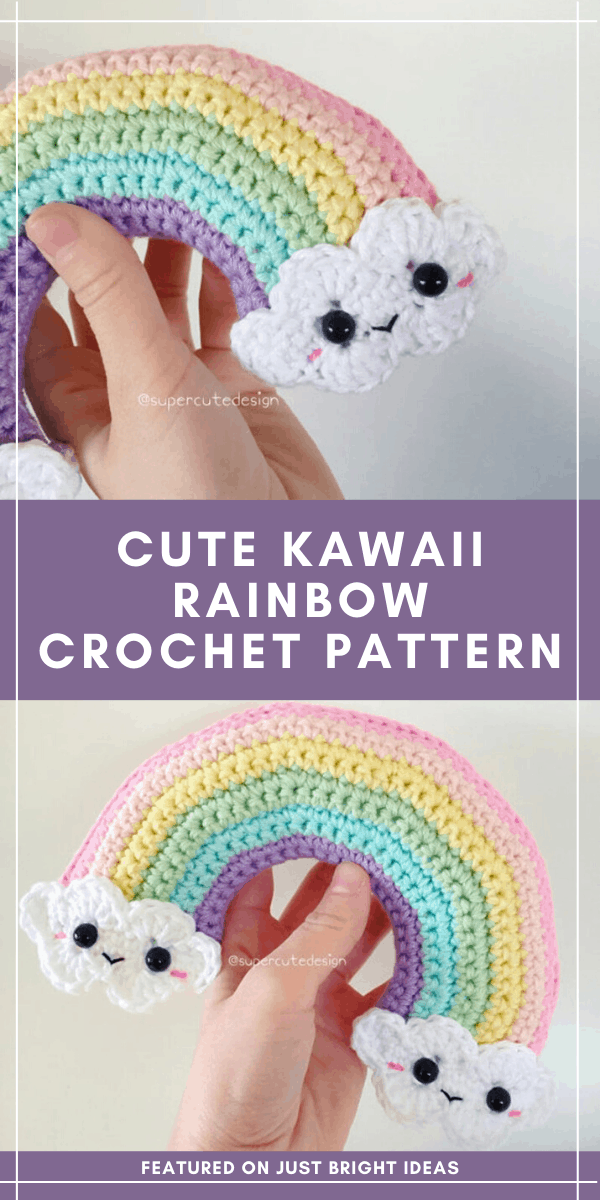 Happy Rainbow Crochet Pattern
If you're looking for a cute project that the kids will love how about this happy rainbow crochet pattern with its kawaii style clouds on each side.
This rainbow also measures around 12.5x18cm depending on the size of hook and yarn you use.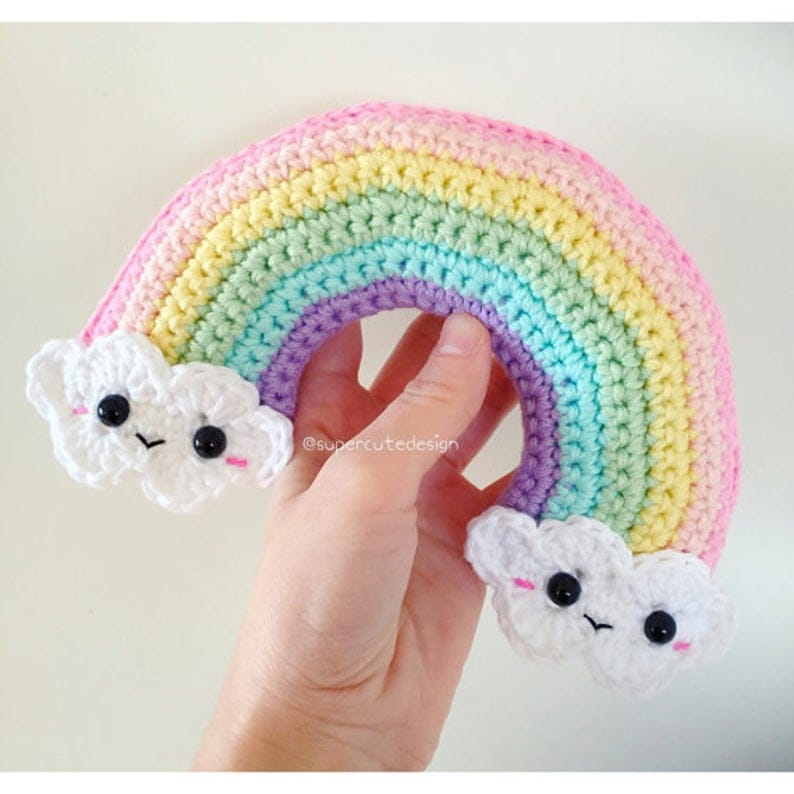 They'd look really sweet hanging on the wall in a baby's nursery, or you could even make them as decorations of favours for a baby shower!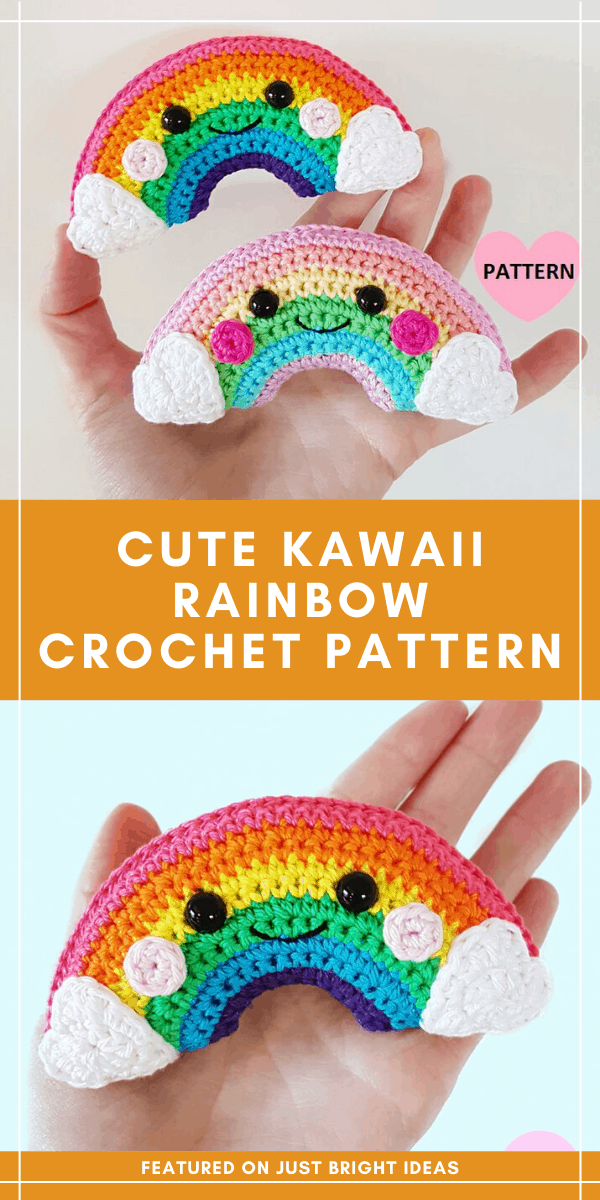 Little Rainbow Crochet Pattern
And I just couldn't resist sharing these little rainbows with you too!
Again they have a kawaii vibe, but this time it's the actual rainbow that gets the smiley face treatment.
The pattern is easy to read and easy to follow, and once you get started making these you'll want to do them in bright colours and pastels and vintage and everything in between!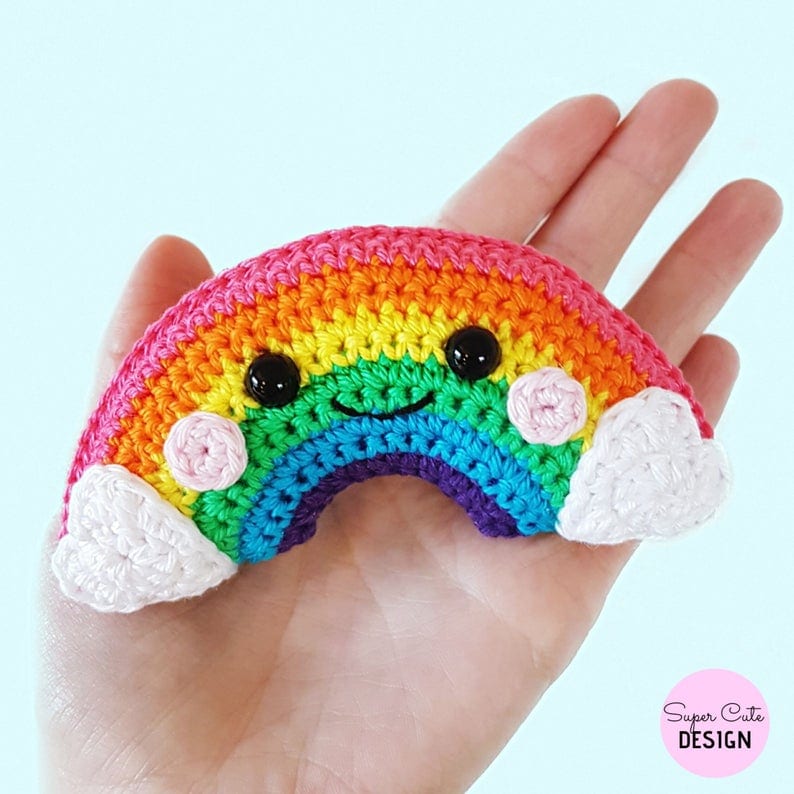 Again they'd be sweet as part of your nursery decor or as party favours. You could also hand them out to strangers as part of a Random Acts of Kindness project!
You can get the pattern here.