There's nothing better than seeing a rainbow on a rainy day, but thanks to these brightly coloured rainbow crafts for kids you can experience the beauty even on a sunny day!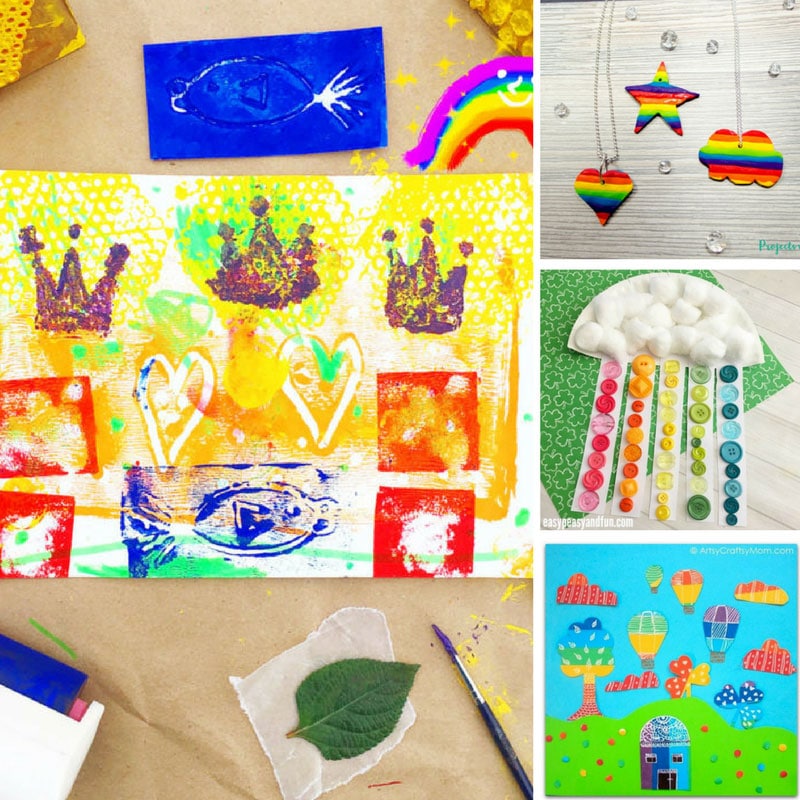 Rainbow Crafts for Kids
On a dull day there is nothing better than seeing a rainbow to make you smile. And we don't have to rely on Mother Nature to deliver the goods because today I've hunted down 10 of the brightest rainbow crafts for kids I could find.
There's something here for all ages to enjoy from toddler to teen so be sure to scroll all the way to the end to make sure you don't miss any of the bright ideas!
Rainbow Paper Collage Art for Kids
Scrabble Tile Wall Art
A Beginners Guide to Printmaking
A Rainbow Walk
Rainbow Fabric Tapestry DIY
Rainbow Fish Crepe Paper Collage Art
Recycled Rainbow Art Project
Sparkly Button Rainbow
Paper Plate Rainbow Craft
Beautiful Rainbow Jewelry for Kids