This post may contain affiliate links, which means I may receive a commission if you click on a link and purchase something. As an Etsy and Amazon Associate I earn commissions from qualifying purchases.
Turn your backyard into a playground for your kids to enjoy all year round with these awesome DIY backyard ideas. They're total boredom busters and screen-free!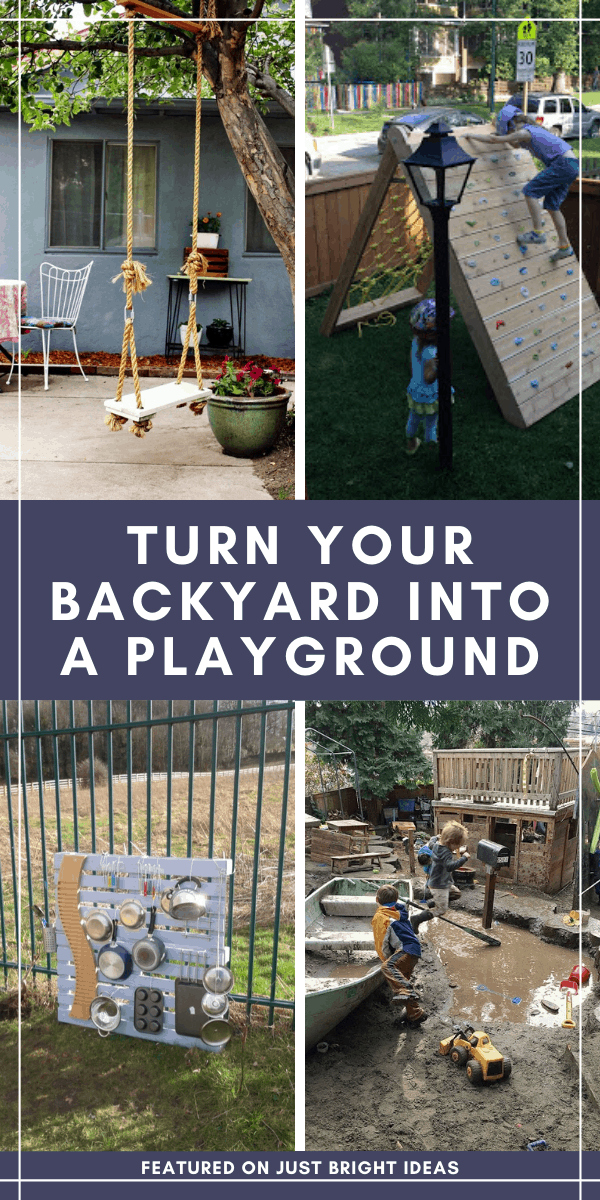 Cool DIY Backyard Ideas for Kids
If your kids would rather play video games or watch hours of YouTube because your backyard is dull and boring you need these awesome DIY backyard ideas in your life!
It's easier than you think to turn your backyard into a boredom busting playground that your kids won't want to stop playing in, whatever the weather!
DIY Backyard Playground Ideas