Your Holiday decor isn't complete without a DIY Christmas wreath to hang on your front door to welcome your guests (and the carol singers).
This post may contain affiliate links, which means I may receive a commission if you click on a link and purchase something. As an Etsy and Zazzle Affiliate I earn commissions from qualifying purchases.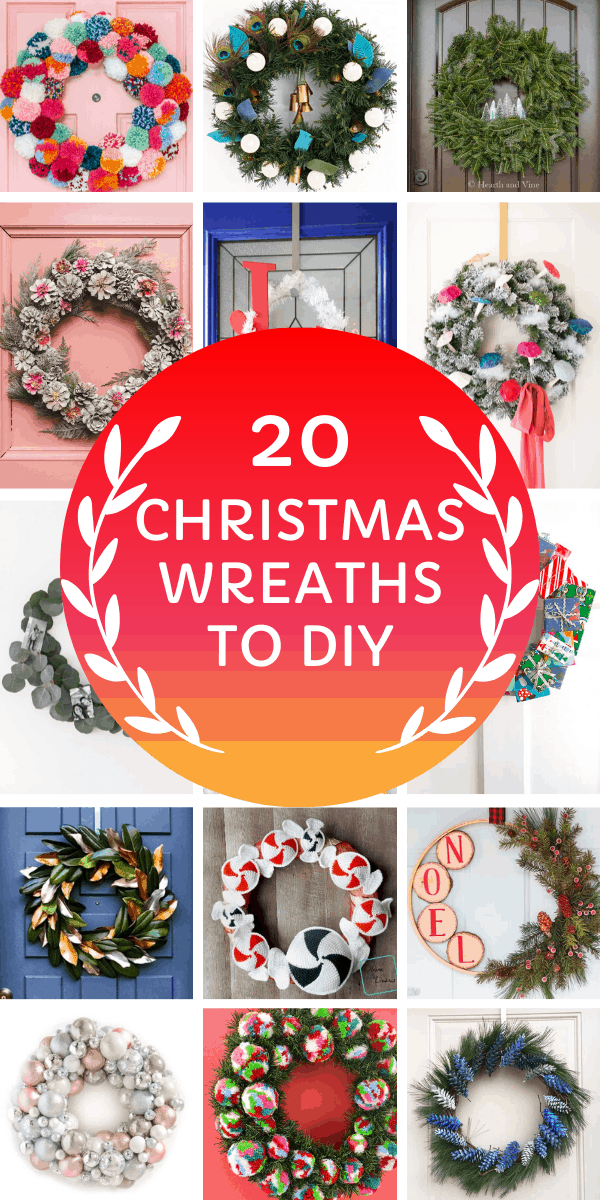 There's something about a gorgeous wreath hanging on your front door that makes your home feel festive for the holidays.
This weekend why not spend some self care time crafting and getting in the Holiday spirit!
I've rounded up 20 GORGEOUS DIY Christmas wreaths to inspire you.
From pompoms and magnolia leaves to felt and crochet there is a craft and style here to suit all tastes and skill levels!
We also have a super popular collection of
burlap wreath
ideas you won't want to miss!
DIY Christmas Wreath Crafts