This post may contain affiliate links, which means I may receive a commission if you click on a link and purchase something. As an Etsy and Zazzle Affiliate I earn commissions from qualifying purchases.
This easy to follow sewing pattern includes templates for three different size masks for children through to adult.
I'm going to kick off this post with a disclaimer. Homemade face masks are not medical-grade. They are not designed or intended to mitigate, prevent, treat, diagnose or cure any disease or health condition. 
I am also linking you up to the World Health Organization for information on how and when to use a mask. It is up to you to make an informed decision on behalf of your family.
You will also need to add some sort of filter behind the mask and this design includes a pocket.
Face Mask Sewing Pattern
The other day I shared some crochet patterns for DIY face masks and readers have been asked for a version that can be sewn. So here it is!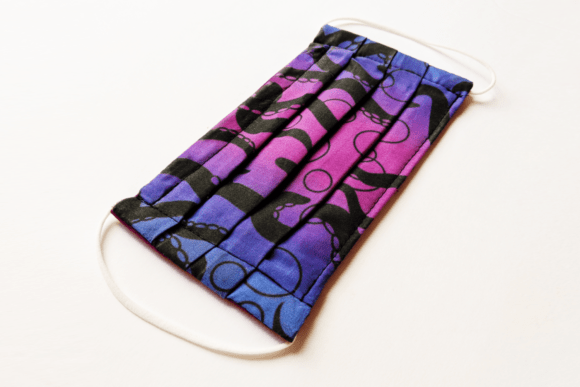 This pleated mask is easy to sew with your sewing machine.
It includes a pocket on the back so you can add in a filter for extra filtration.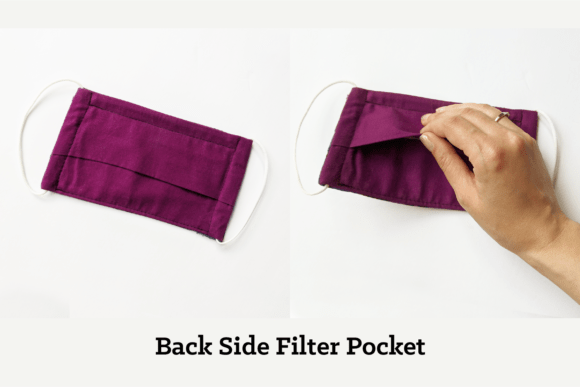 The instructions are available to get as a PDF so you can start making your masks right away.
The pattern is easy to follow and shows you how to use elastic, binding, tape or ribbon to secure the mask to your face.
There are also optional instructions for shaping the mask around your nose.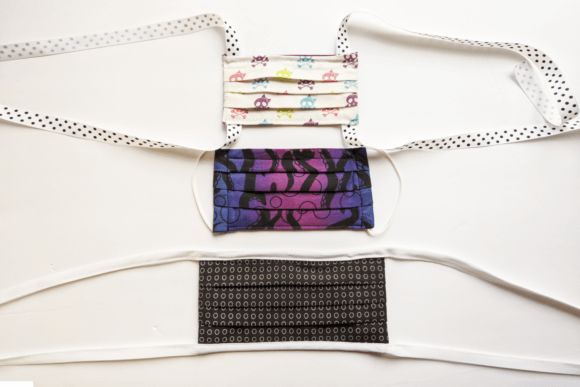 There are three sets of pattern pieces in small, medium and large sizes so you can use this pattern to make masks for children and adults.
Small – 3×5.75 inches – best for littles over the age of three
Medium – 3.5×6.75 inches – best for teens and adults with small heads
Large – 4×7.75 inches – best for adults with larger heads
You can get the pattern here.