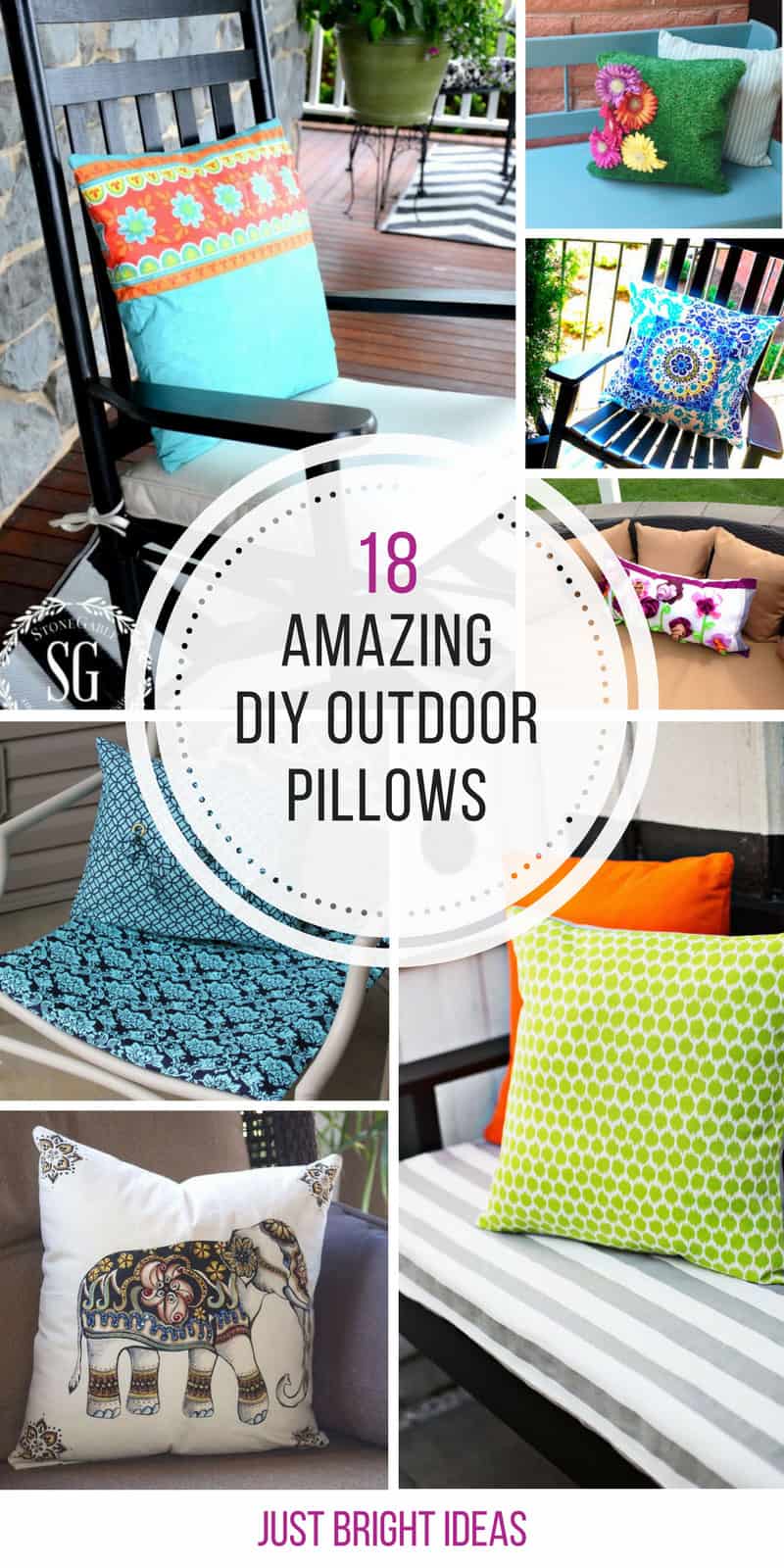 Pin these ideas! Hit the button to save these ideas for later. Don't forget to follow us on Pinterest for more great stuff!
This post may contain affiliate links, which means I may receive a commission if you click on a link and purchase something. As an Etsy and Amazon Associate I earn commissions from qualifying purchases.
&
---
12. Easy Placemat Pillow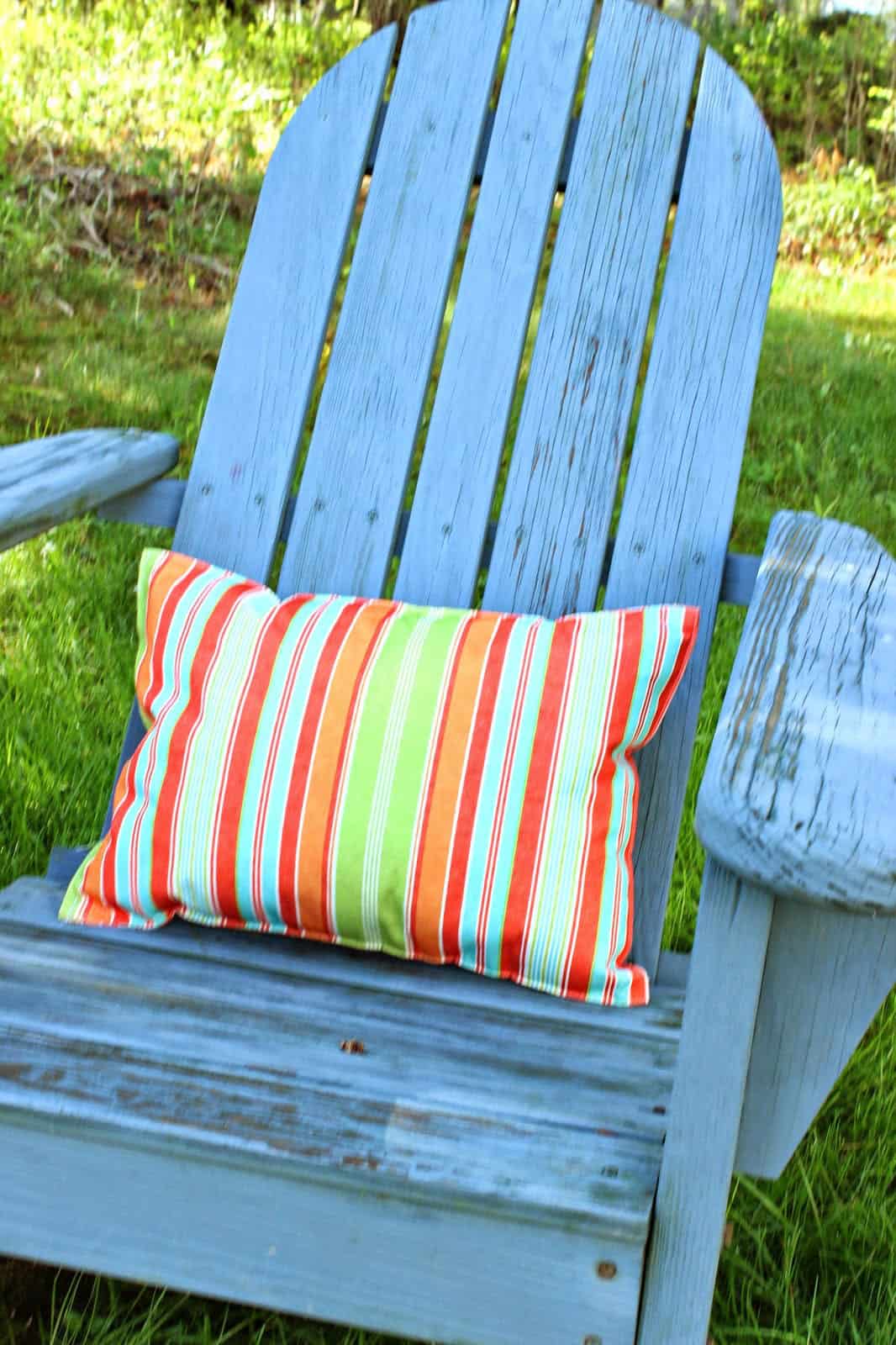 Found it here >> Chalk and Chocolate
Would you ever believe that this pillow started out life as a placemat?
11. DIY Front Gate Pillow Hack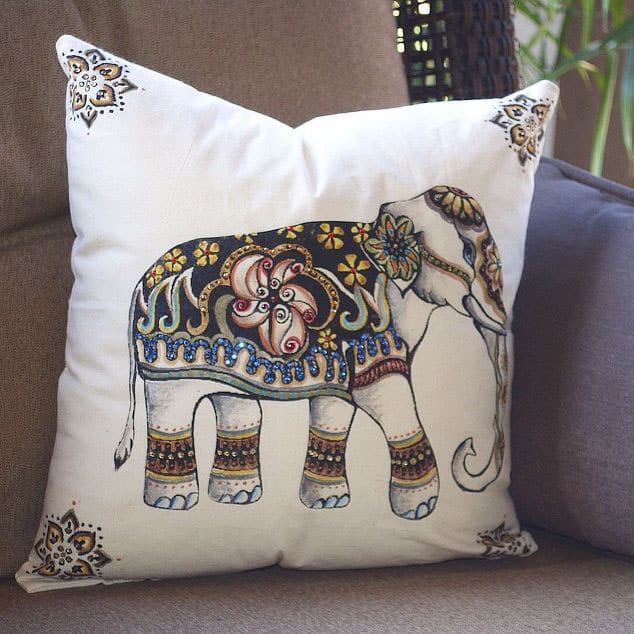 Found it here >> Hometalk
You know when you're browsing through the Front Gate catalogue and you fall in love with a pillow then choke on the price? The answer is simple. DIY!
10. No Sew Grandin Road Outdoor Pillow Knockoff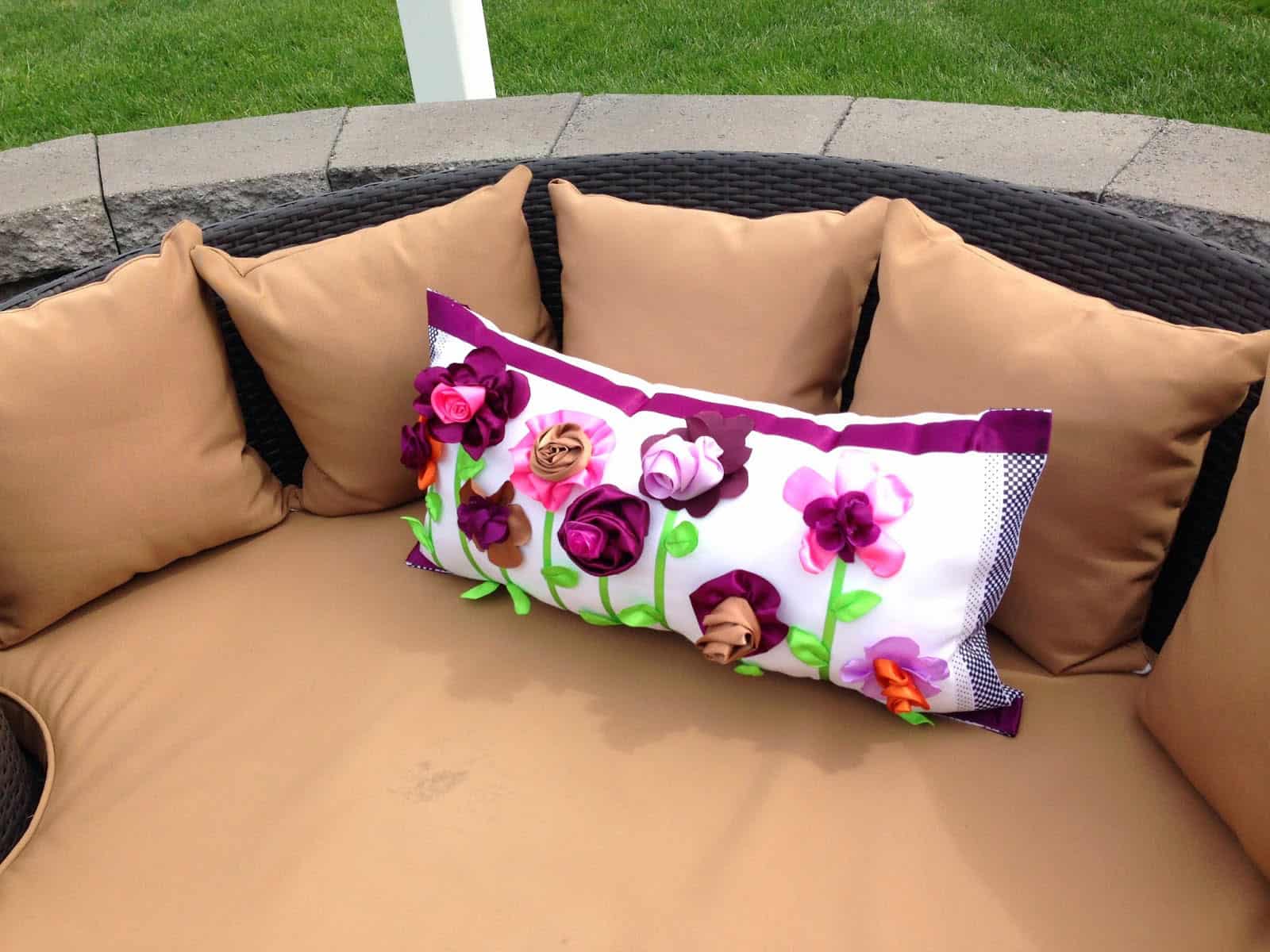 Found it here >> Plum Perfect and Me
How gorgeous is this outdoor pillow and not a stitch in sight – it's a completely no sew project!
9. Three Ways to Make Outdoor Pillows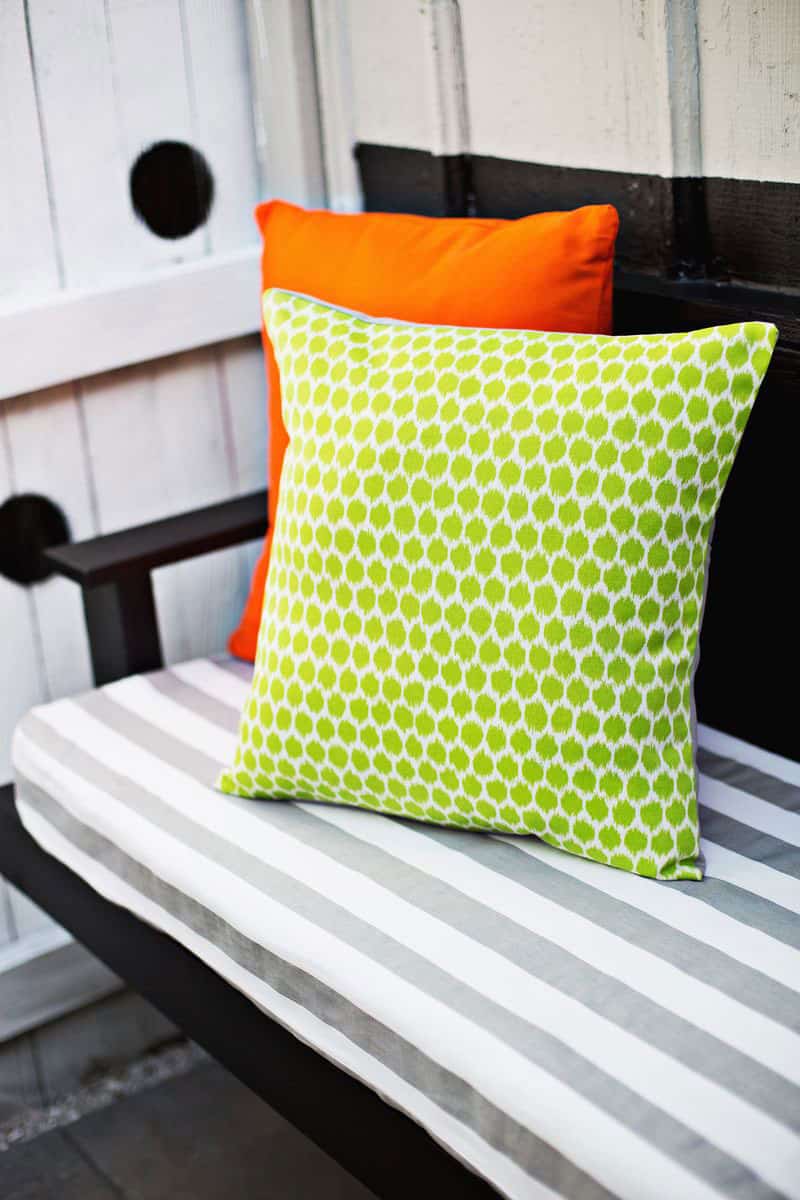 Found it here >> A Beautiful Mess
We LOVE the bright colours of these DIY outdoor pillows!
8. How to Stencil a Pillow Topper
7. No Sew Outdoor Pillows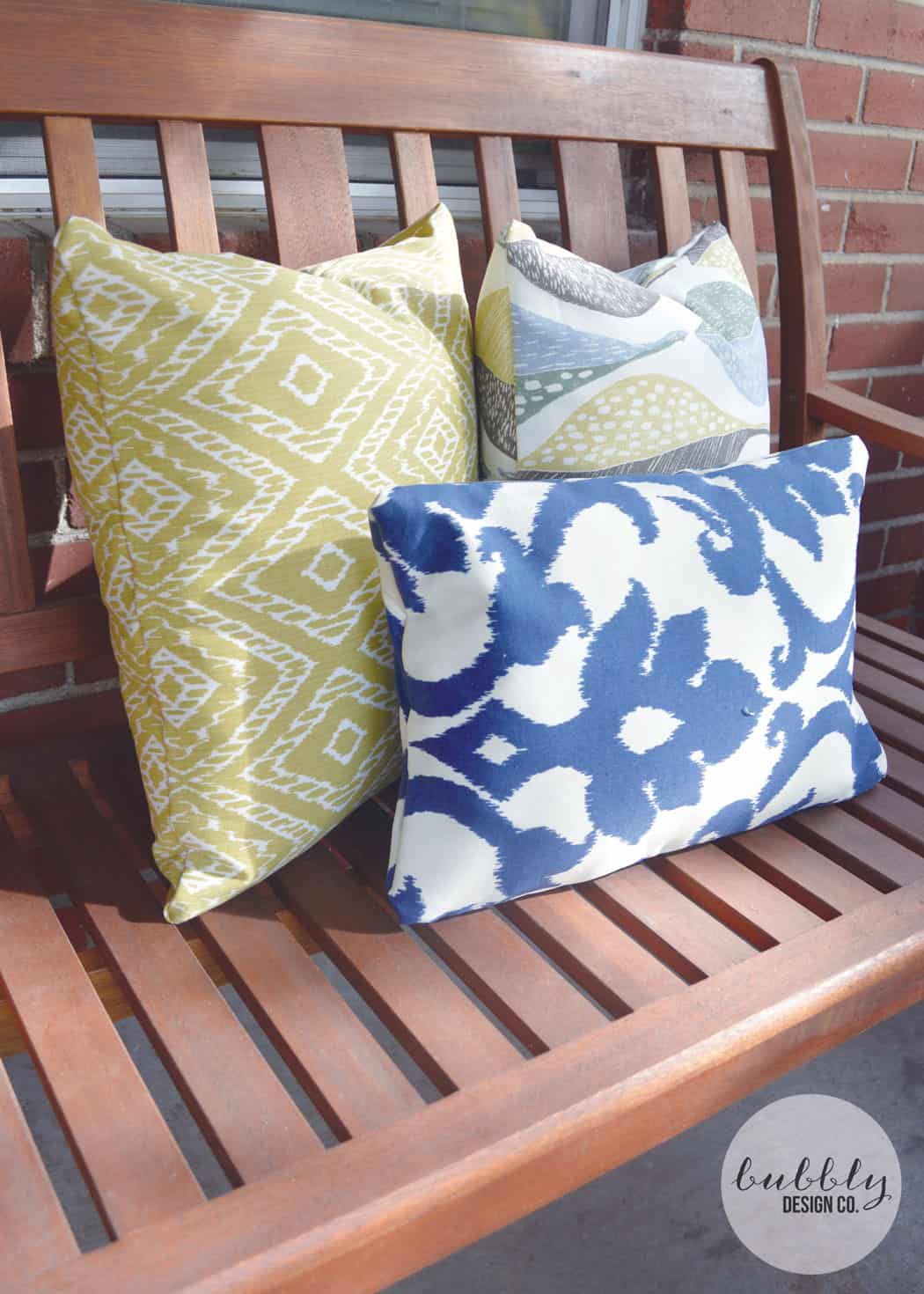 Found it here >> Bubbly Design Co
If you really want to make your own porch pillows but you can't sew don't worry, because here's a no sew option!