This post may contain affiliate links, which means I may receive a commission if you click on a link and purchase something. As an Etsy and Amazon Associate I earn commissions from qualifying purchases.
We are obsessed with finding ways to repurpose old things into something new and exciting, and today we've rounded up a collection of the most creative uses for old windows we could find. You are going to love these ideas so don't forget to scroll to see them all and be sure to pin your favourites!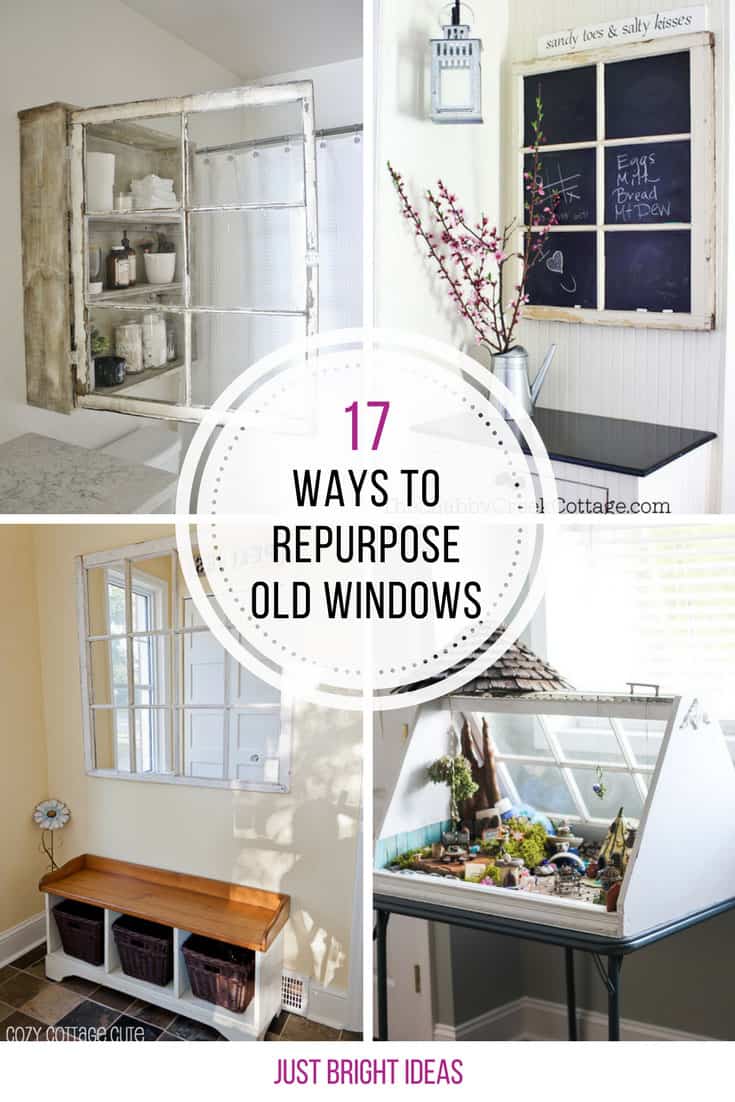 Pin these ideas! Hit the button to save these ideas for later. Don't forget to follow us on Pinterest for more great stuff!
---
Creative Uses for Old Windows

17. How to Make an Epic Fairy Garden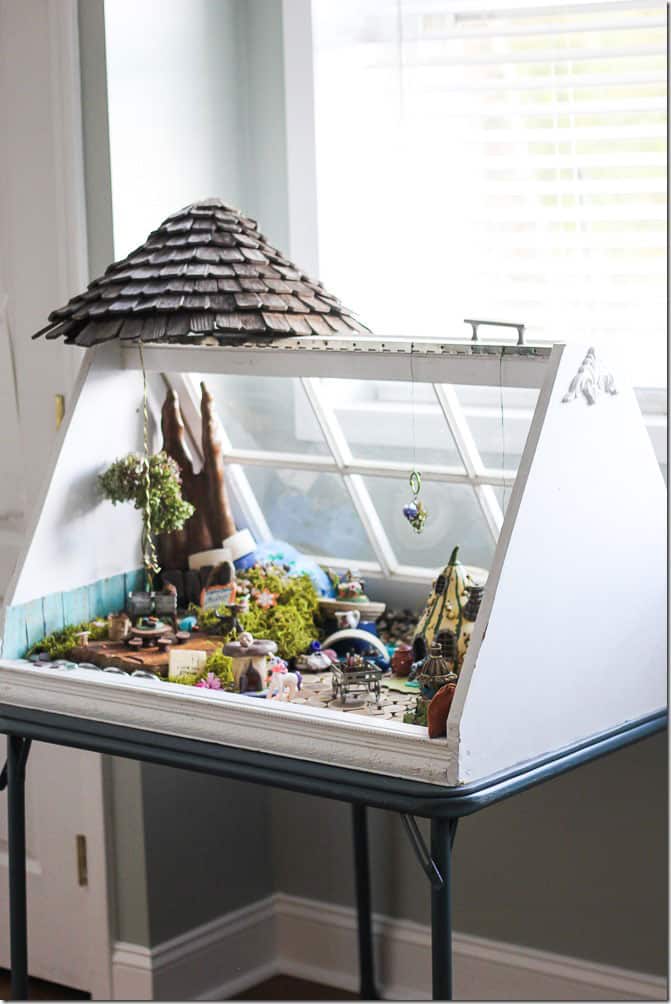 Found it here >> Unskinny Boppy
We can't quite decide what we love more. The miniature greenhouse fashioned from an old window and some MDF, or the fact it's been turned into the most amazing fairy garden!
Want more? We have loads more ideas that you are going to love in our ==>
Fairy Garden
collection!
16. Old Window Beach Sign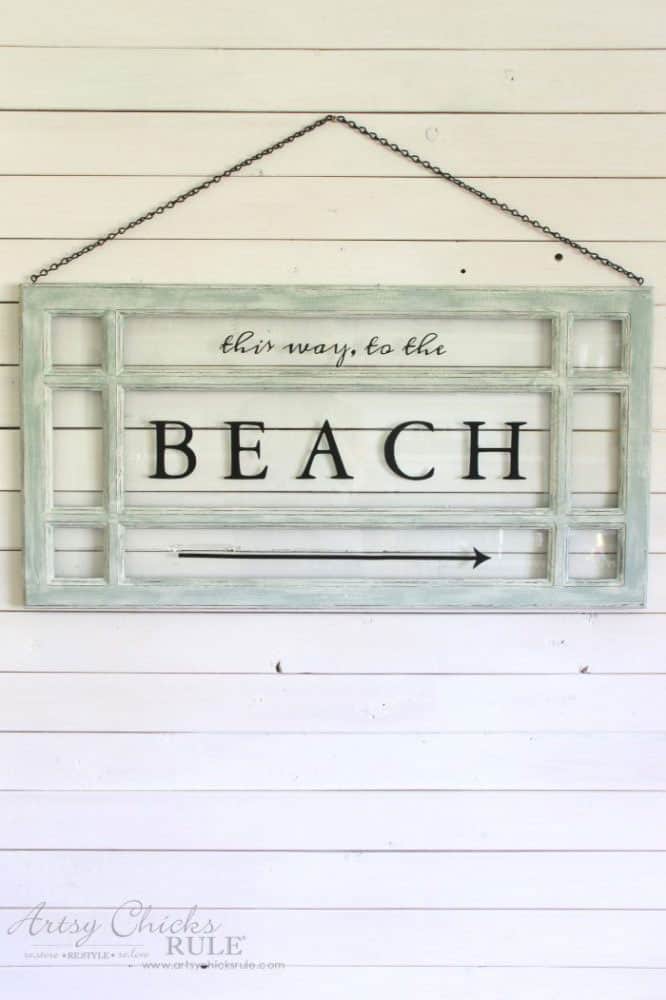 Found it here >> Artsy Chicks Rule
If you need a shabby chic sign for your front porch check this one out!
15. Window Shadow Box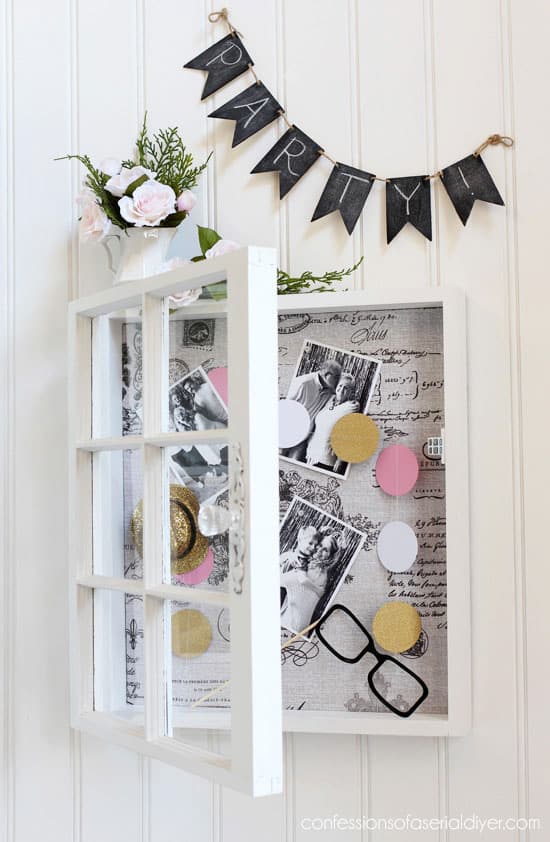 Found it here >> Confessions of a Serial DIYer
This shadow box started out life as an old window and was super simple to make.
14. Window Turned Mirror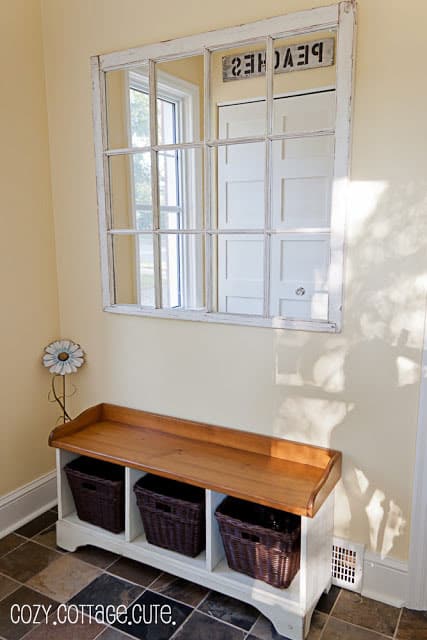 Found it here >> Cozy Cottage Cute
This 12 frame window looks fabulous repurposed into a hallway mirror.
13. DIY Antique Window Headboard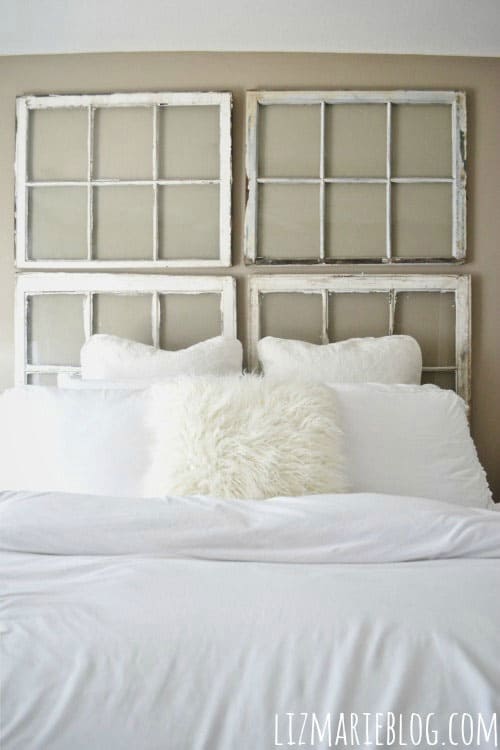 Found it here >> Liz Marie
Need a new headboard? A set of vintage window frames looks fabulous!
12. How to Make a Window Table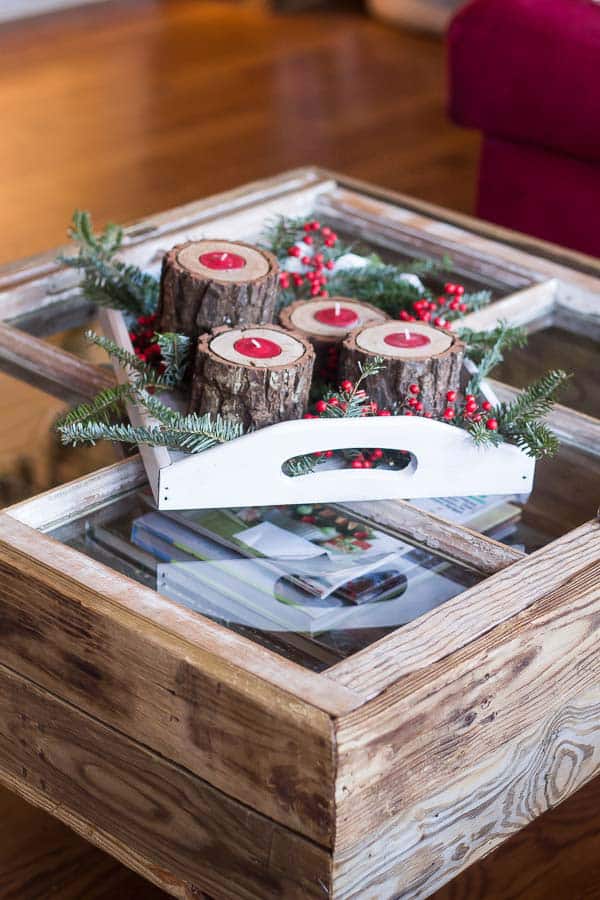 Found it here >> Marty's Musings
We LOVE this idea for turning an old window into a table, especially if you use it as a shadow box of sorts. Just make sure you use toughened glass if you have all children about.
11. Decorating with Windows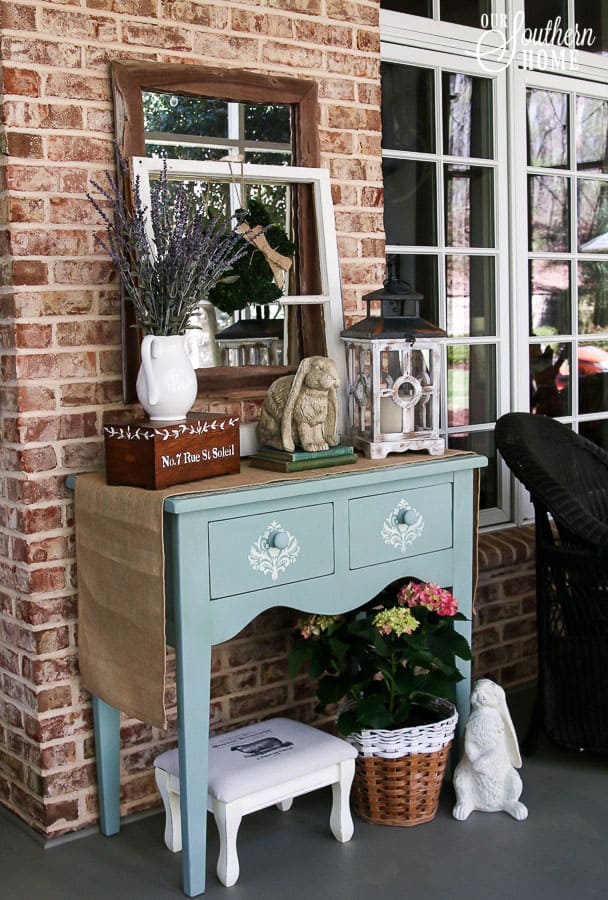 Found it here >> Our Southern Home
Sometimes when you're looking for creative uses for old windows the simplest ideas are the most inspiring, like how this window has been used in a vignette for the front porch.
10. A Window with a View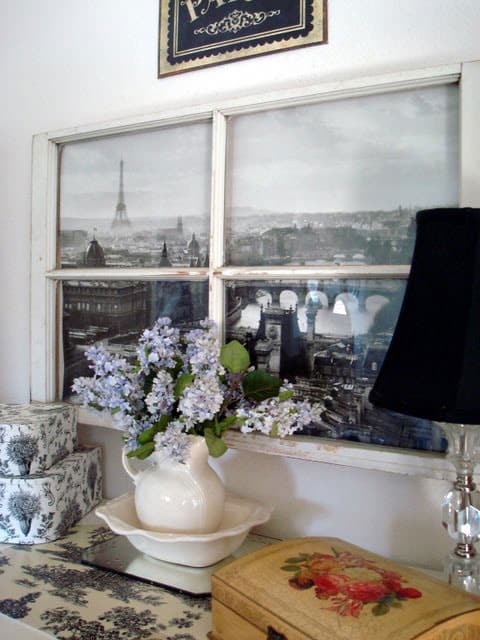 Found it here >> Starshine Chic
When you hang your own window you can choose your own view!
9. How I Built the Baby Greenhouse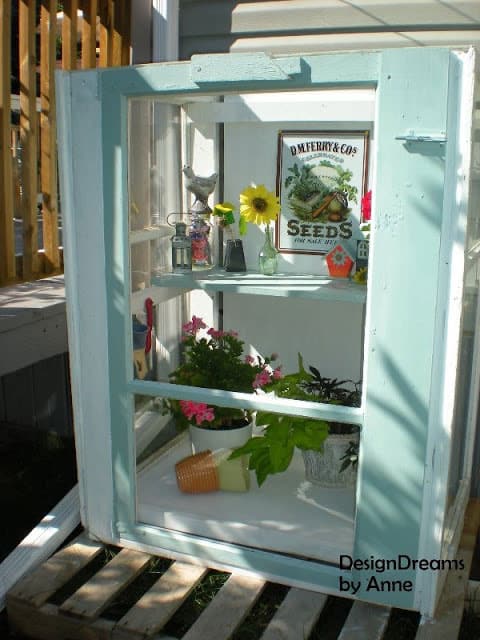 Found it here >> Design Dreams by Anne
No room for a full sized greenhouse in your backyard? Not to worry, you can make a mini one using old windows instead!
8. Old Window Turned Wine Cork Board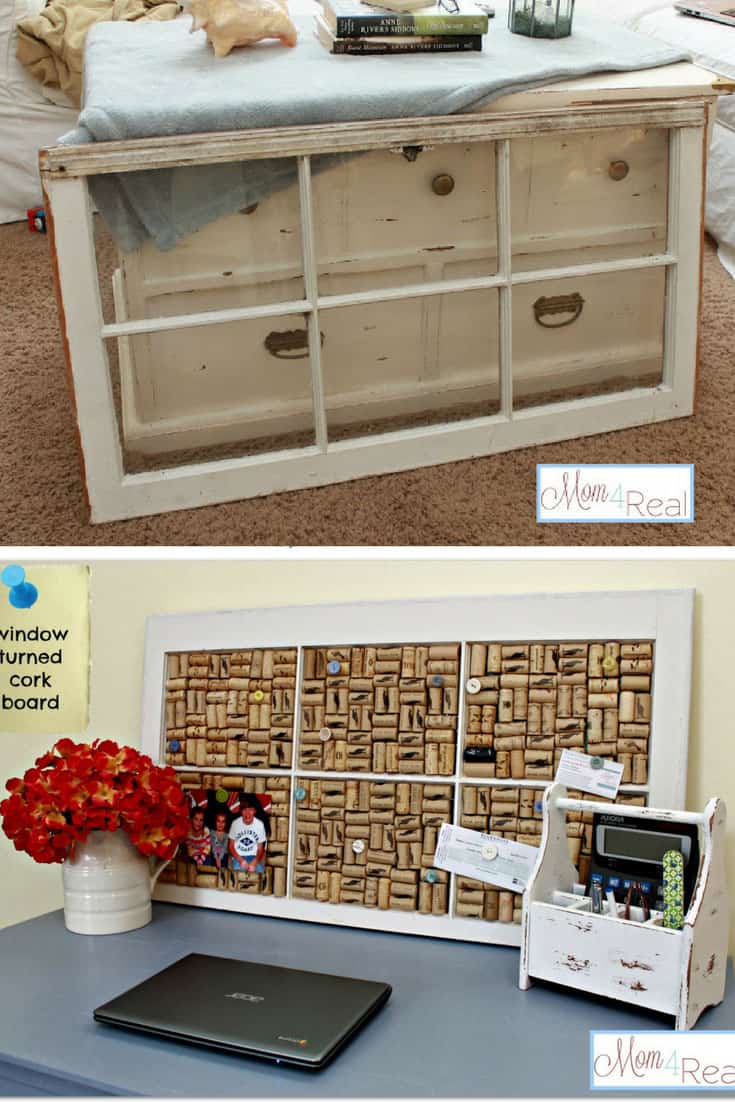 Found it here >> Mom 4 Real
Need somewhere by your desk to pin all of those reminders and notes? Here you go!
7. If You Wish You Had a Window… Make One!
6. Easy Window Coat Rack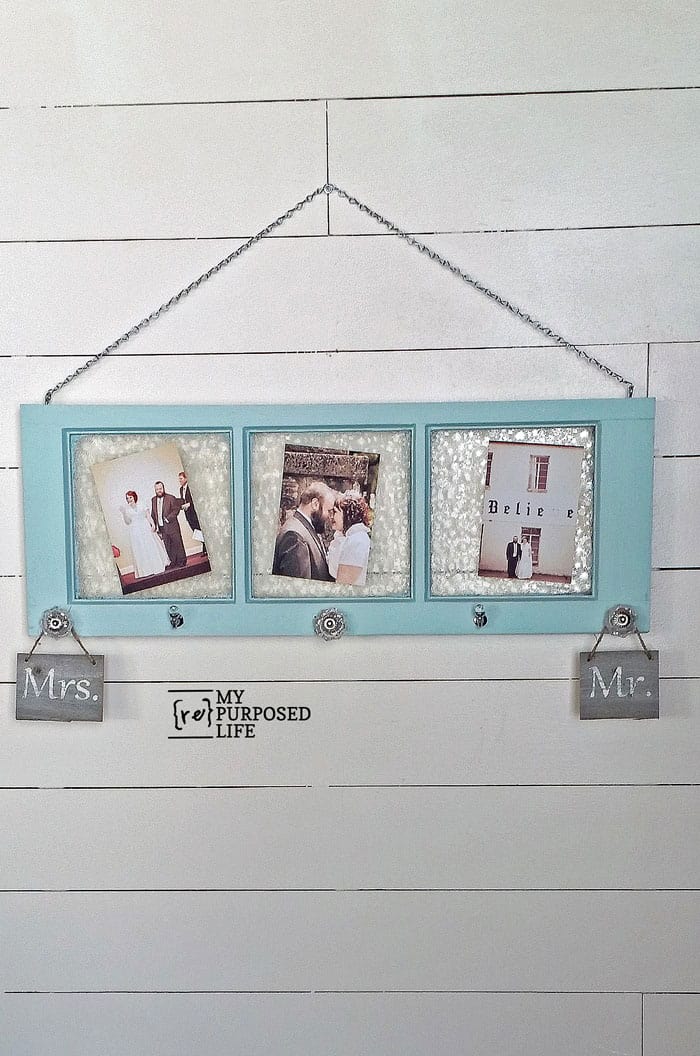 Found it here >> My Repurposed Life
You know that fabulous window coat rack you saw at Cracker Barrel? Well here's how to make one yourself.
5. How to Make a Chalkboard Window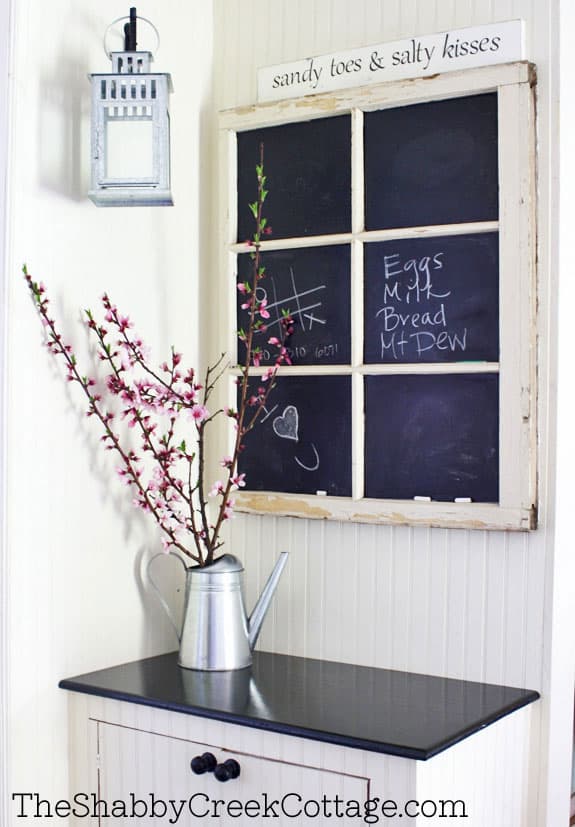 Found it here >> The Shabby Creek Cottage
If your kitchen is crying out for a chalkboard it's time to keep your eyes peeled for a vintage window next time you visit the flea market.
4. Old Window into New Mirror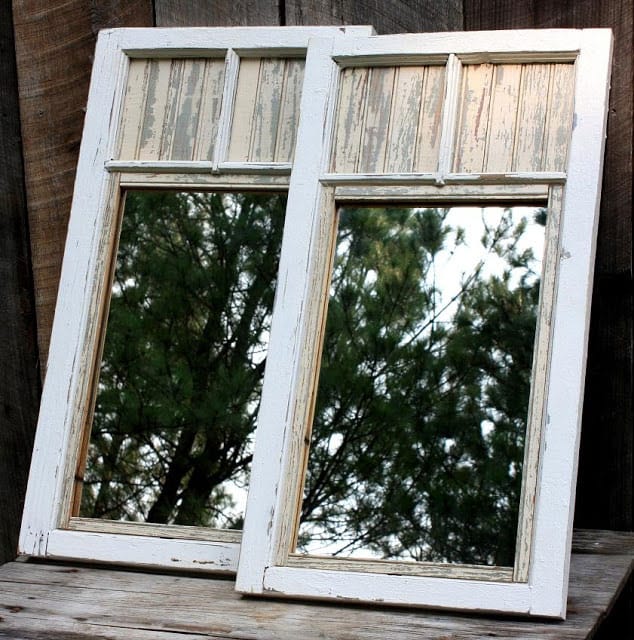 Found it here >> The Brambleberry Cottage
You might have to look twice at this one, but yes this old forgotten window has been transformed into a wonderful mirror.
3. Repurposed Window – Window Box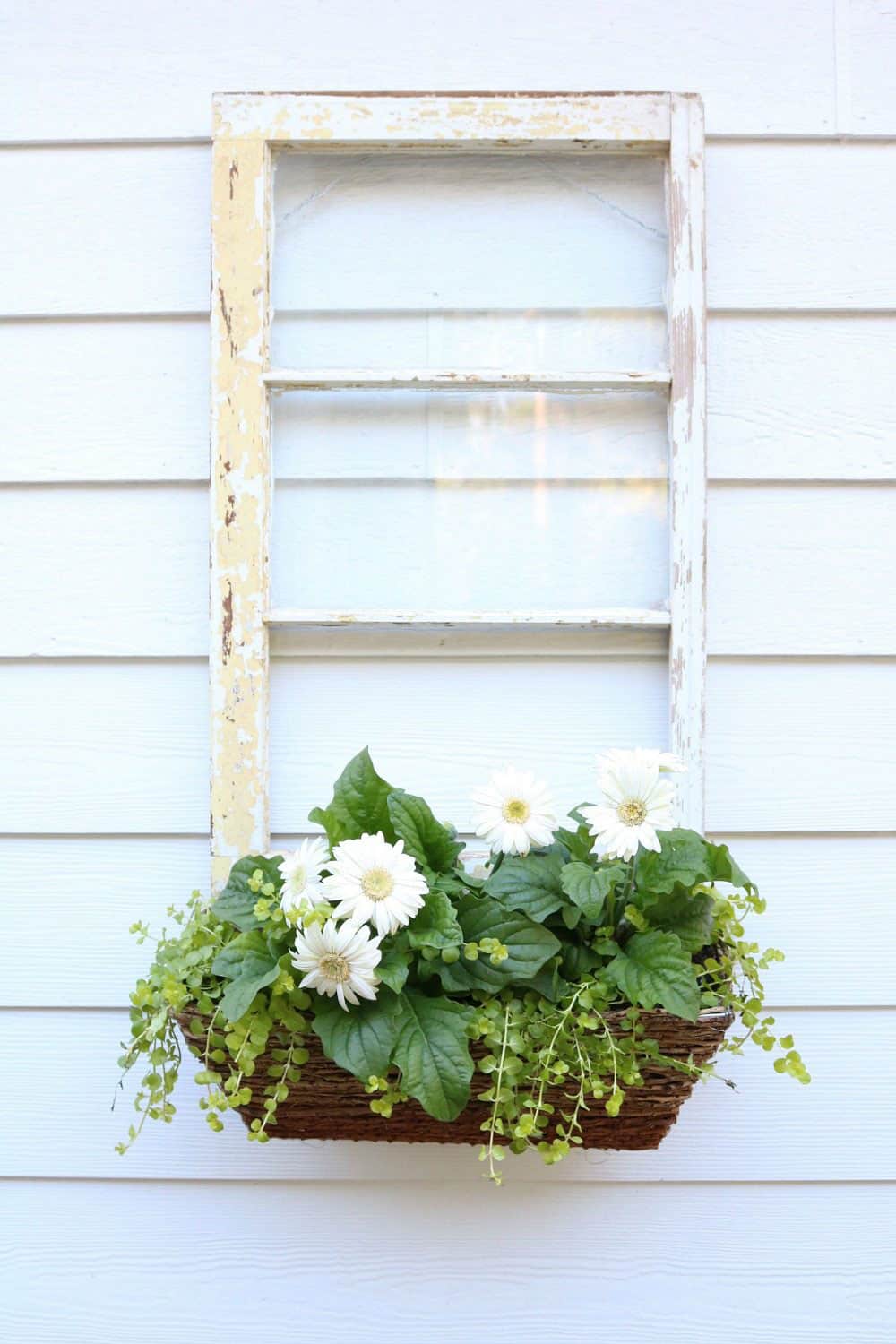 Found it here >> Refresh Style
This window box idea is brilliant! It looks just as good inside as outdoors too.
2. Altered Window Frame Tutorial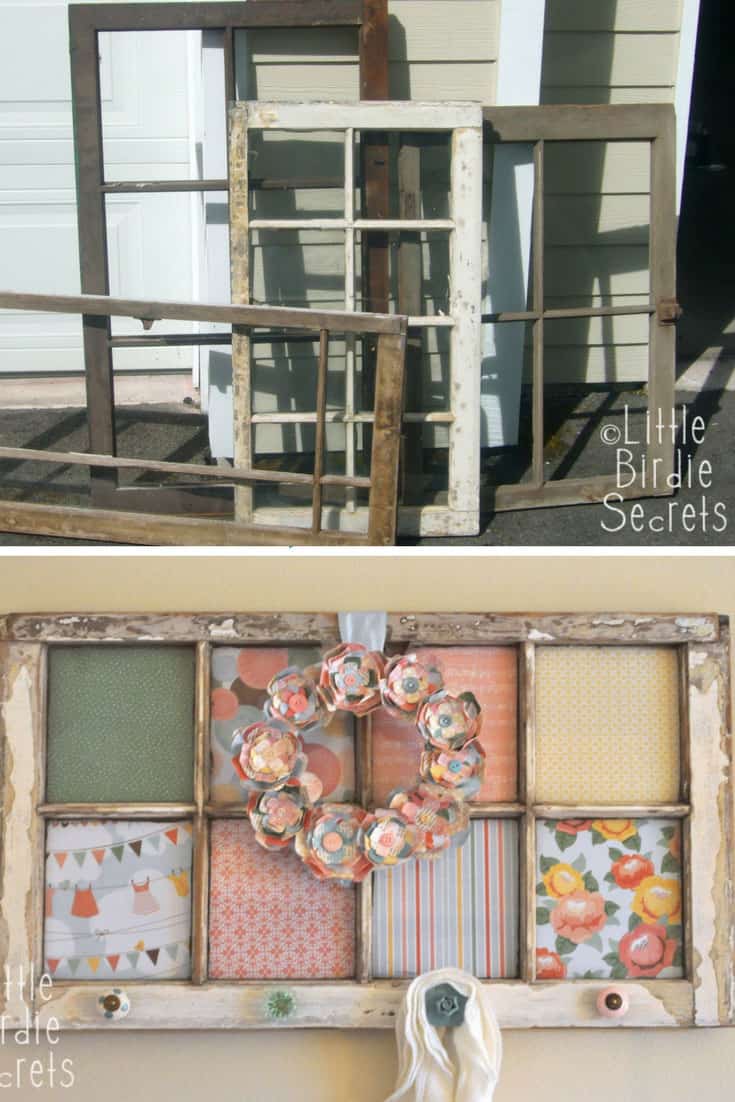 Found it here >> Little Birdie Secrets
From old unloved vintage window frame, to fabulous wall art!
1. DIY Window Cabinet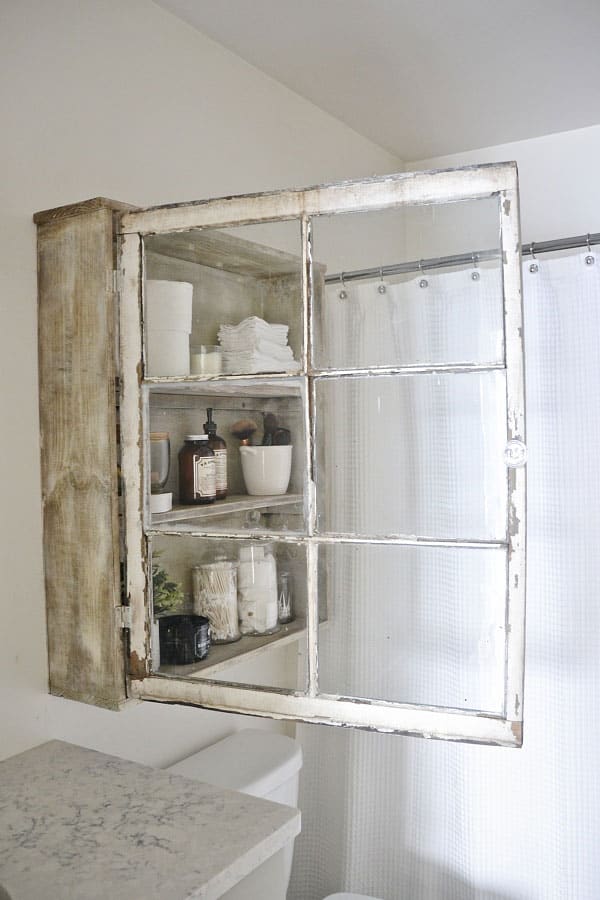 Found it here >> The White Cottage Farm
What a genius idea! Take that old window and repurpose it into a fabulous cabinet for your bathroom.