This post may contain affiliate links, which means I may receive a commission if you click on a link and purchase something. As an Etsy and Zazzle Affiliate I earn commissions from qualifying purchases.
Looking for super easy painted rock ideas to make with the kids? Whether you're leaving them out for people to find or using them as part of your homeschool learning activities we've got a ton of fabulous ideas to inspire you!
Easy Painted Rock Ideas
I was buying acrylic paint on Amazon the other day and as I added it to my cart Amazon suggested I might also like to buy a bag of rocks.
My first thought was… what on earth??
But then I remembered the kids had found some painted rocks in the woods during the summer. A little research led me down a wonderful rabbit hole where I learned about The Kindness Rocks movement and all the wonderful ways you can decorate a simple stone.
I found everything from hedgehogs and math rocks to Hungry Caterpillar story stones and even a beautiful silhouette landscape!
Before we get to the painted rock ideas though let's do a little Rock Painting 101 and explore why you might want to paint rocks, the supplies you'll need to get started and how you actually paint a stone!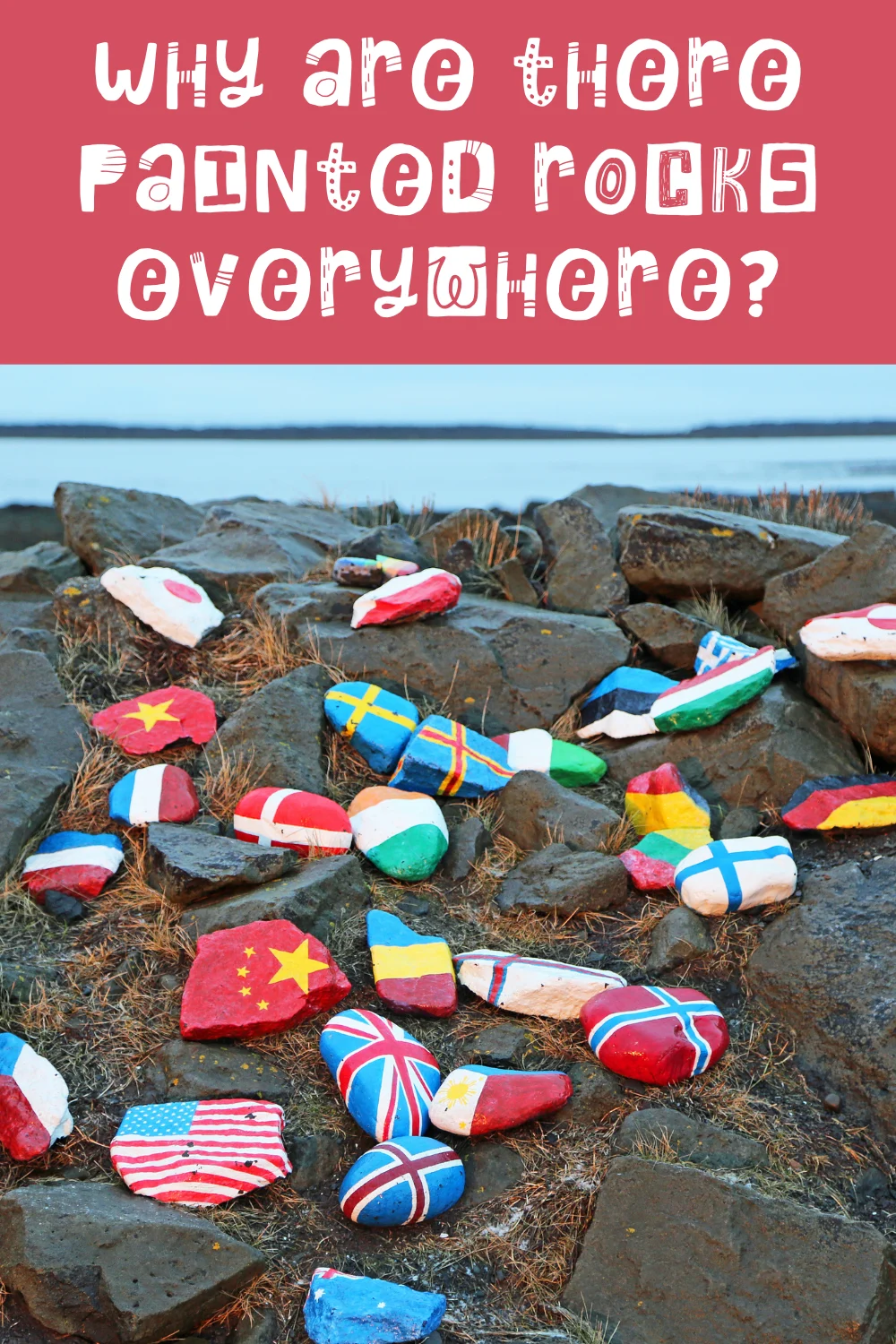 Why are there painted rocks everywhere?
Back in 2015, Megan Murphy founded the Kindness Rocks Project. Her intention was a very simple one, to inspire connections within communities and to lift people up through simple acts of kindness.
Over time the "painted rocks" movement has grown and local groups across the world encourage people to paint stones and hide them around the area for others to find.
Think of it as a huge scavenger hunt!
What do I do if I find a painted rock?
If you come across a painted rock while you're out and about you can take it home or you can re-hide it for someone else to find.
Why not carry a painted rock with you and then when you find one you can take it and leave yours in its place for someone else to find.
Is it illegal to hide painted rocks?
While many people love finding and hiding painted rocks others believe them to be nothing but trash or litter. And since it is illegal to leave trash in National Parks you really shouldn't be hiding your painted rocks there for example.
If you decide to hide your painted rocks in your local area please make sure you use non-toxic sealants, get permission from business owners before leaving rocks on their land and always be mindful of the environment.
If you're worried about the implications of hiding rocks around the local area why not make your own Kindness Rock Inspiration Garden at home, in a place where passersby can take a rock when they need one. Watch this short video to see how to set it up.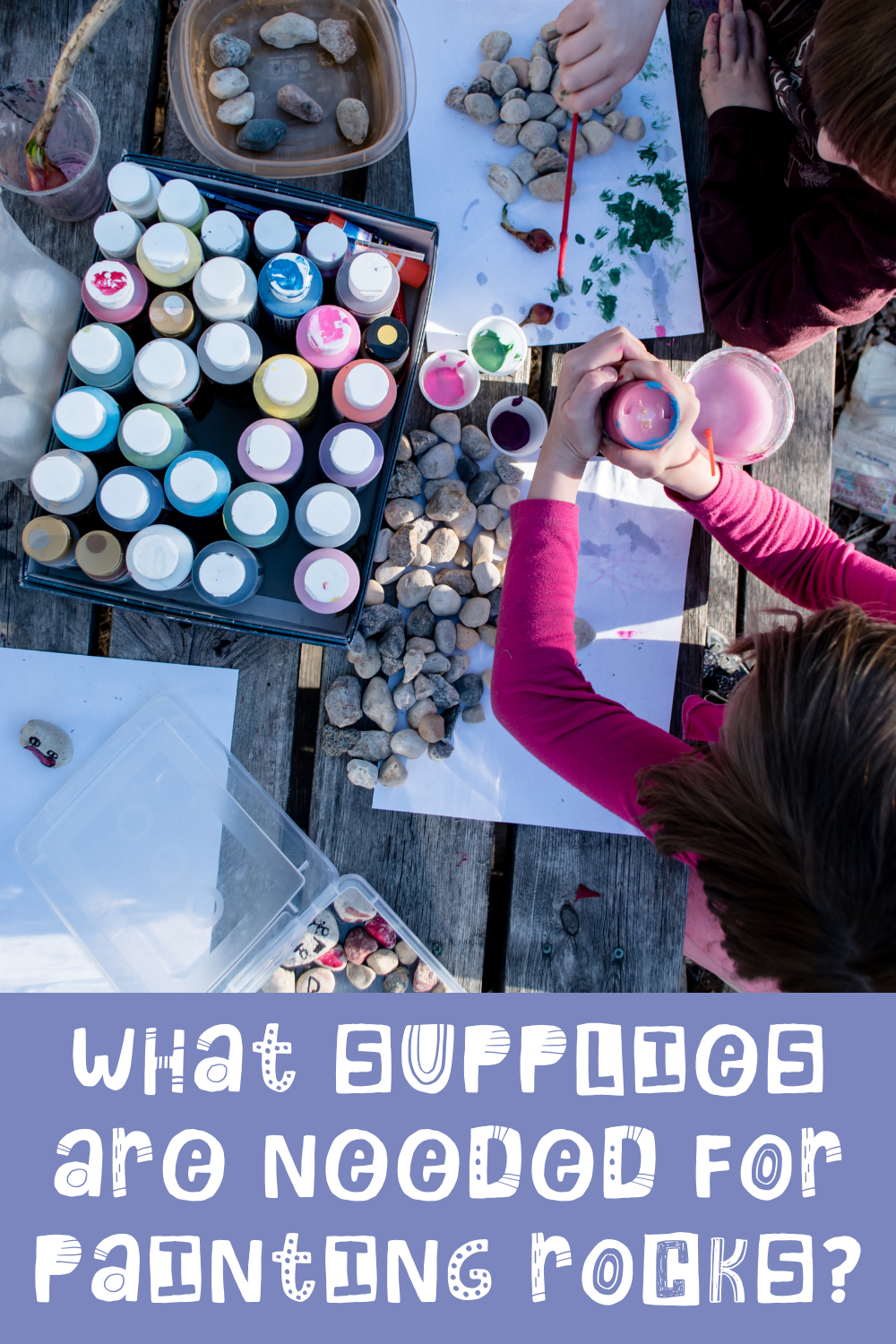 What supplies are needed for painting rocks?
If you want to make your own painting rocks at home you'll need a few supplies:
flat, smooth rocks or stones
acrylic paint
non-toxic sealer
paint brushes
Don't forget that you need to be considerate of the environment when making painted rocks, and that includes taking care of where you get the rocks from.
Removing pebbles and stones from beaches for example is harmful to the environment and in some countries, it's actually illegal. The best thing to do is to visit your local landscaping store or buy a set of flat stones like these from Amazon.
The best paint to use for painting rocks is acrylic paint and for the best results, you'll want tubes of paint as well as acrylic paint pens.
You will need to seal your rocks once you've painted them to stop the paint from washing off in the rain.
You can use clear nail polish or PVA glue but you'll need quite a few coats and you'll need to let each coat dry thoroughly so it's going to be a very time-consuming option.
The best non-toxic sealer to use is Matte Mod Podge.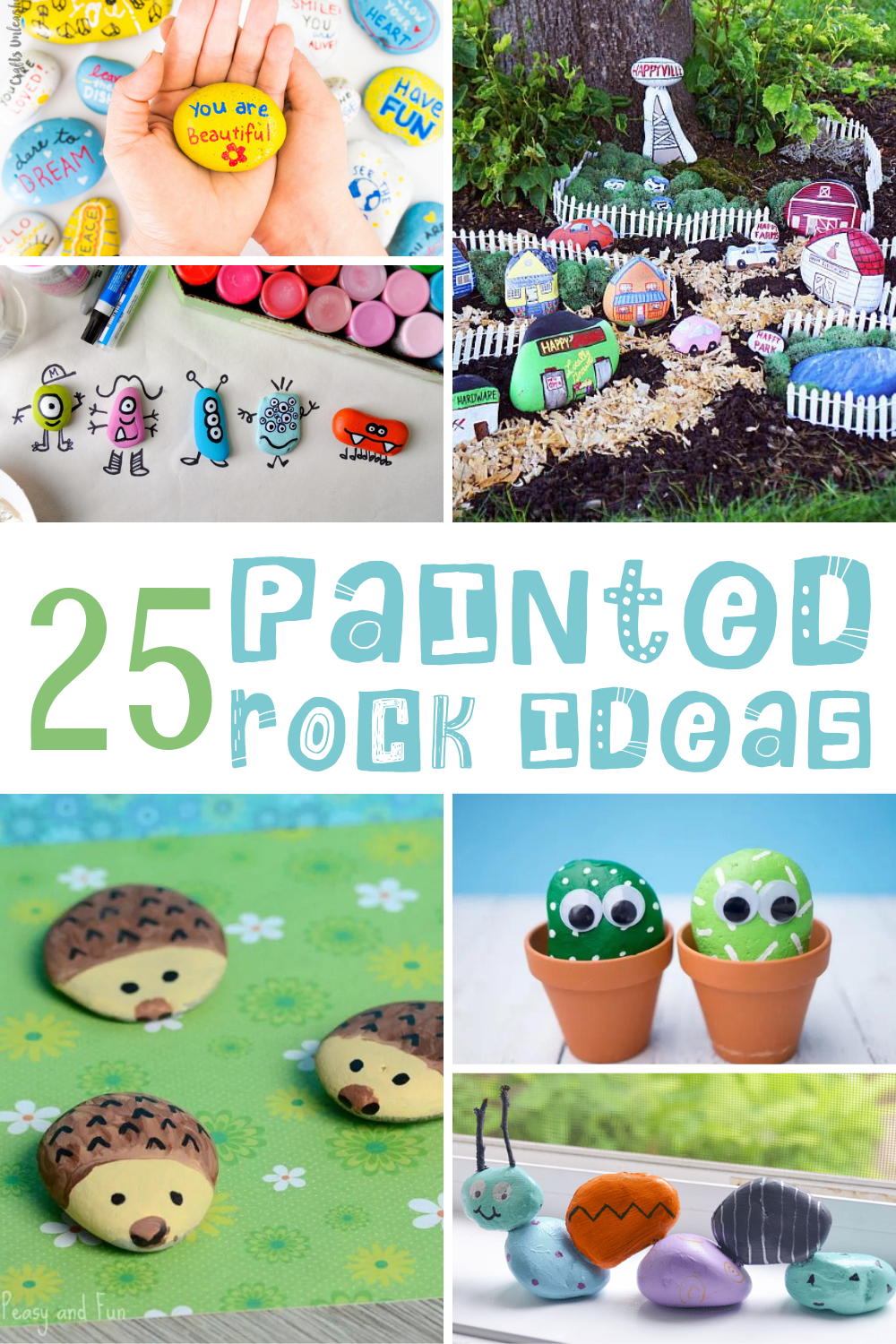 Five steps to painting rocks for beginners
Watch this video tutorial to find out how to prepare your rocks for painting, how to paint them and how to seal them.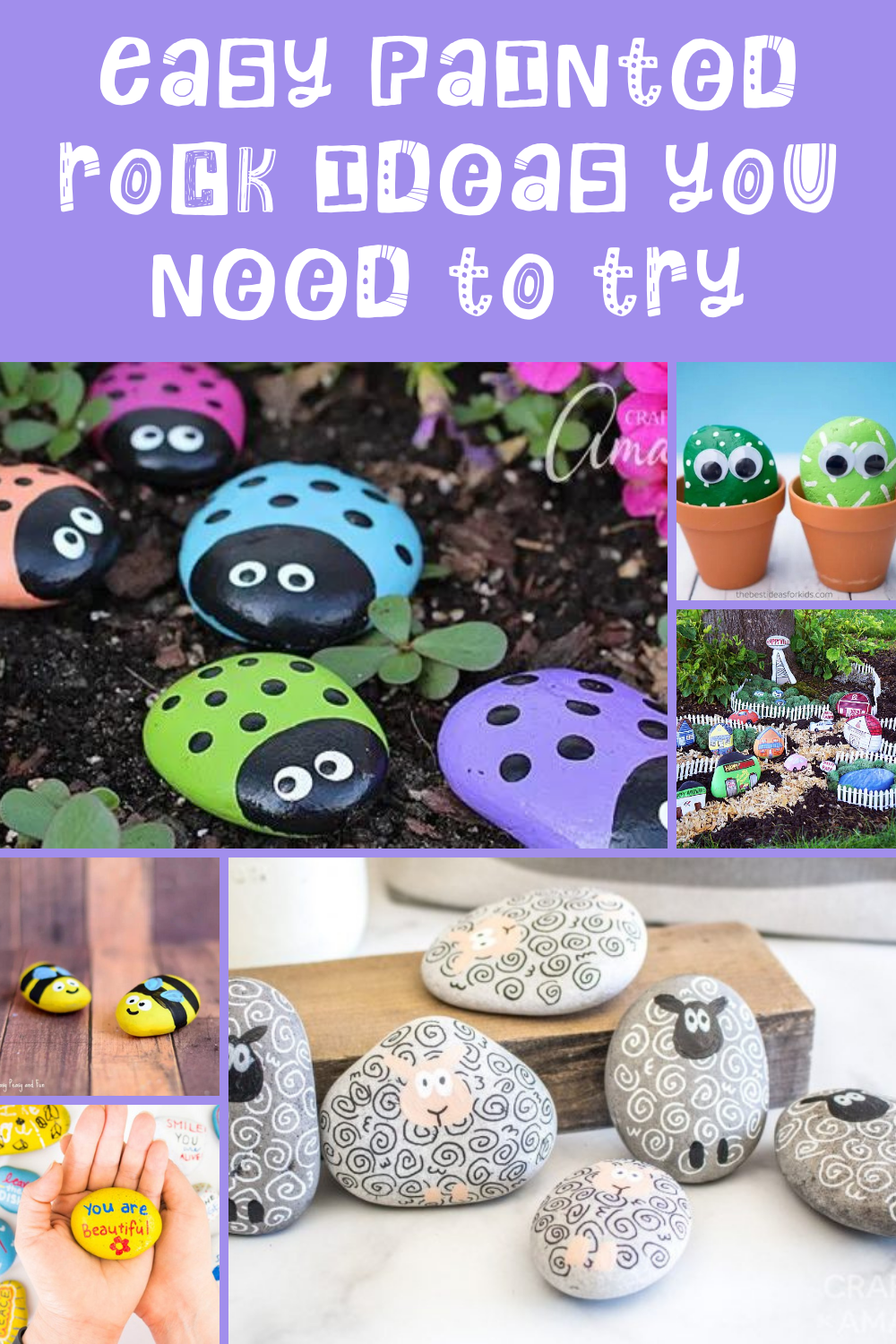 Rock Painting Ideas and Inspiration
Now you've had the 101 on how to make painted rocks let's take a look at some rock painting ideas and inspiration for kids and grownups to try.
While many people paint rocks as part of The Kindness Rocks movement, with the intention of hiding them for others to find, you can also use rocks as part of your homeschool activities. We've included ideas for math and literacy activities in this collection.
Follow our rock painting ideas board on Pinterest for more inspiration
We can't get enough of painted rocks around here and there are so many amazing ideas that we decided to make a Pinterest board to save them all too. We'd love it if you would follow the board and also save this post to your own rock painting board so you can find these ideas again when you're ready to paint rocks!