You remember making sock puppets as a kid right? Well, now it's time to pass down the fun with these adorable sock plushies and toys you can make with your own children!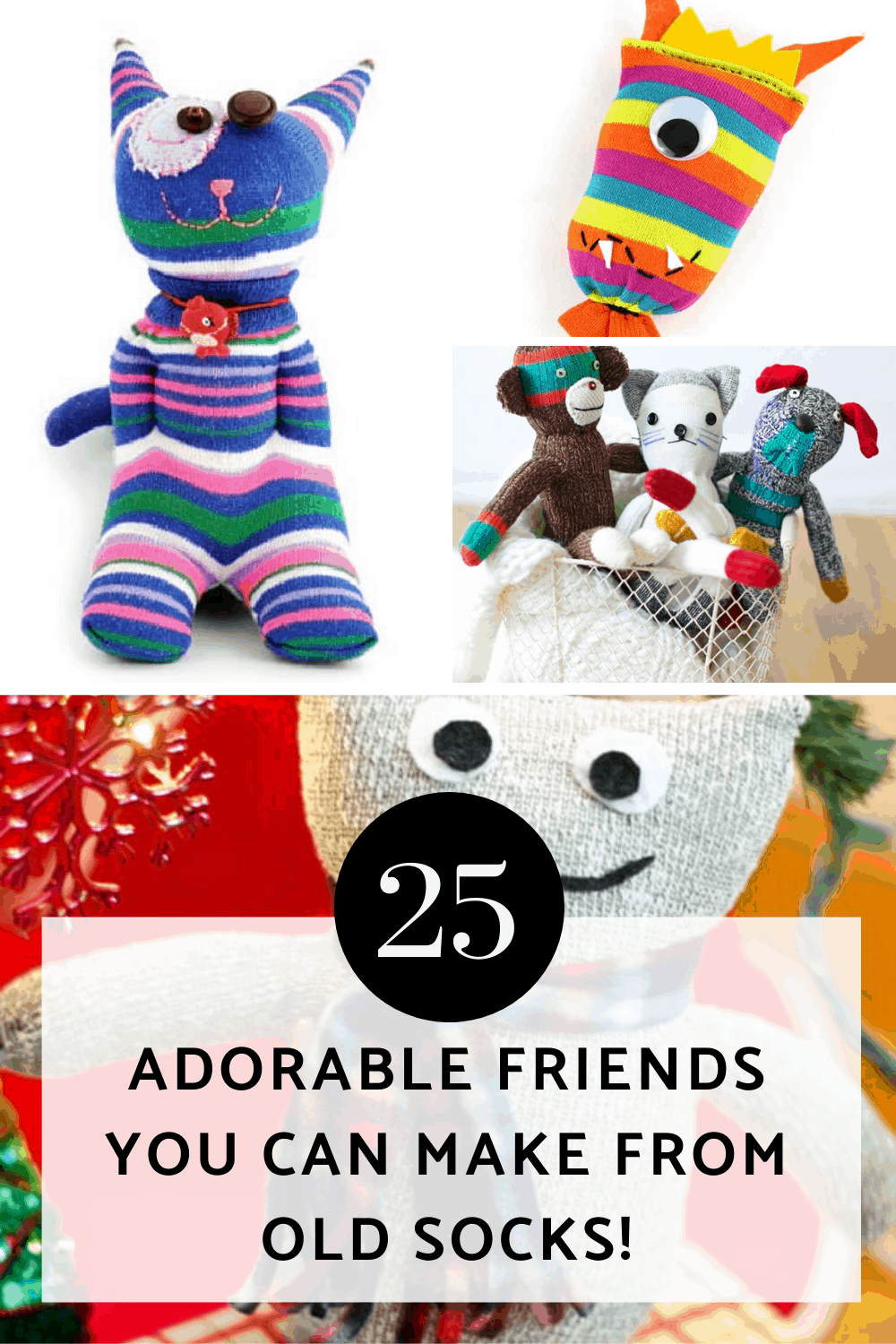 DIY Sock Plushies – AKA How to make soft toys at home with socks
If you're wondering how to make soft toys at home with socks you are going to LOVE today's collection of DIY ideas… because it's full of DIY sock plushies your kids will go crazy over!
Quick, go raid that odd sock basket!
From cute bunnies and kawaii kittens to narwhals and snow dudes, there is something here for everyone to love.
And since making DIY sock plushies is pretty easy they make wonderful handmade gifts too!
Make them for the kids, or with the kids and have fun doing it!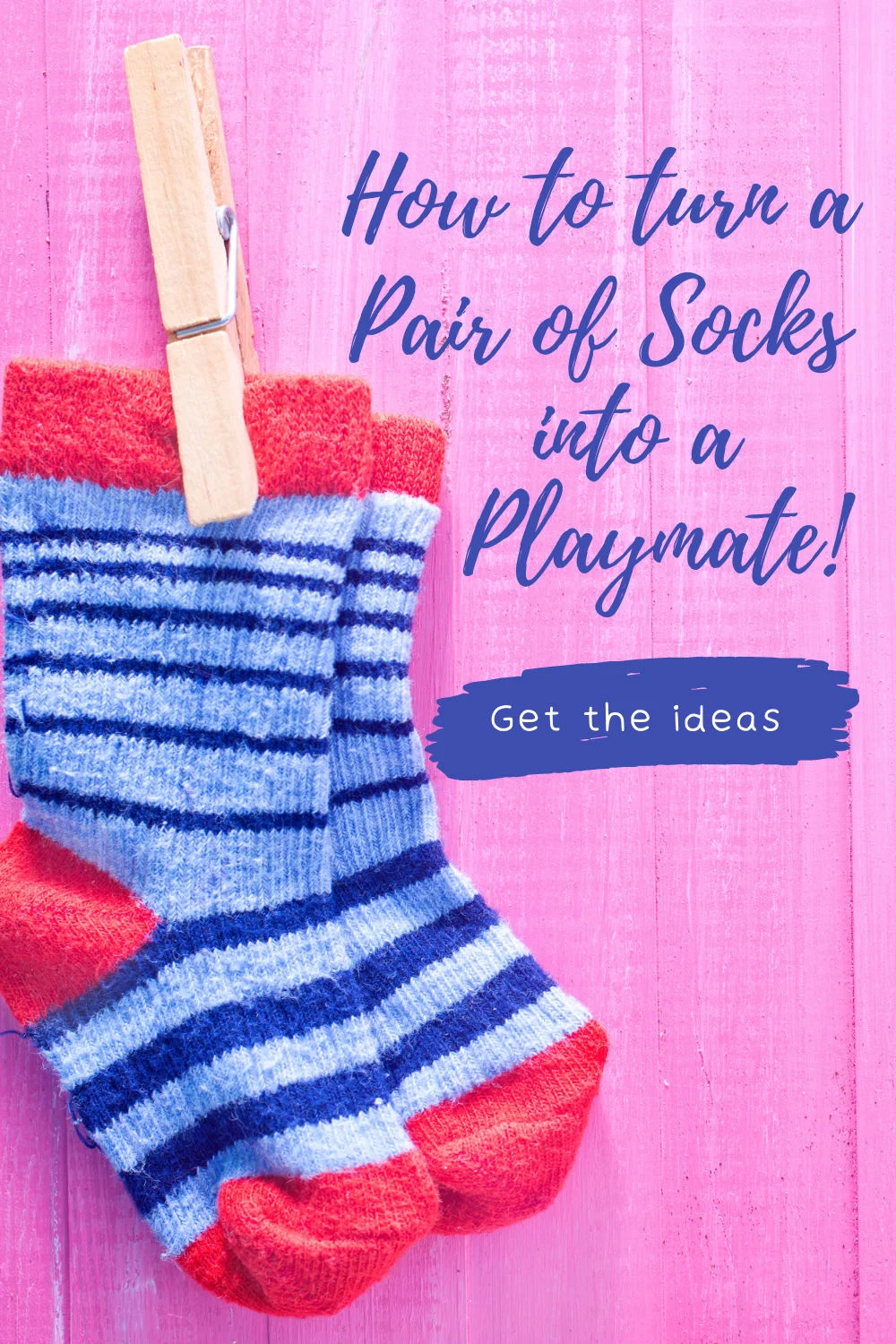 How do you make stuffed animals out of socks?
It's easier than you think to make stuffed animals out of socks.
For a basic no-sew stuffie you'll need:
An old sock
Safety eyes
Felt
A hot glue gun
And here's how you make your no-sew stuffed plushie animal:
Take an old sock.
Half fill the foot area with stuffing (polyester or lambswool) up to the heel. If you don't have any toy stuffing you can use dried rice, it won't feel soft and squishy, but your animal will stand up better!
Insert the safety eyes and nose.
Add more stuffing to the foot area until you're happy with the shape of your animal.
Fold over the unstuffed sock and then use hot glue to stick it to the back of the stuffed sock.
Cut pieces of felt for his ears, hands and feet and hot glue those in place.
Ta da! Your no sew sock animal is ready to be played with.
This no-sew stuffed animal is great for beginners and simple enough for children to make. When you're ready to level up the opportunities are endless for making DIY sock plushies!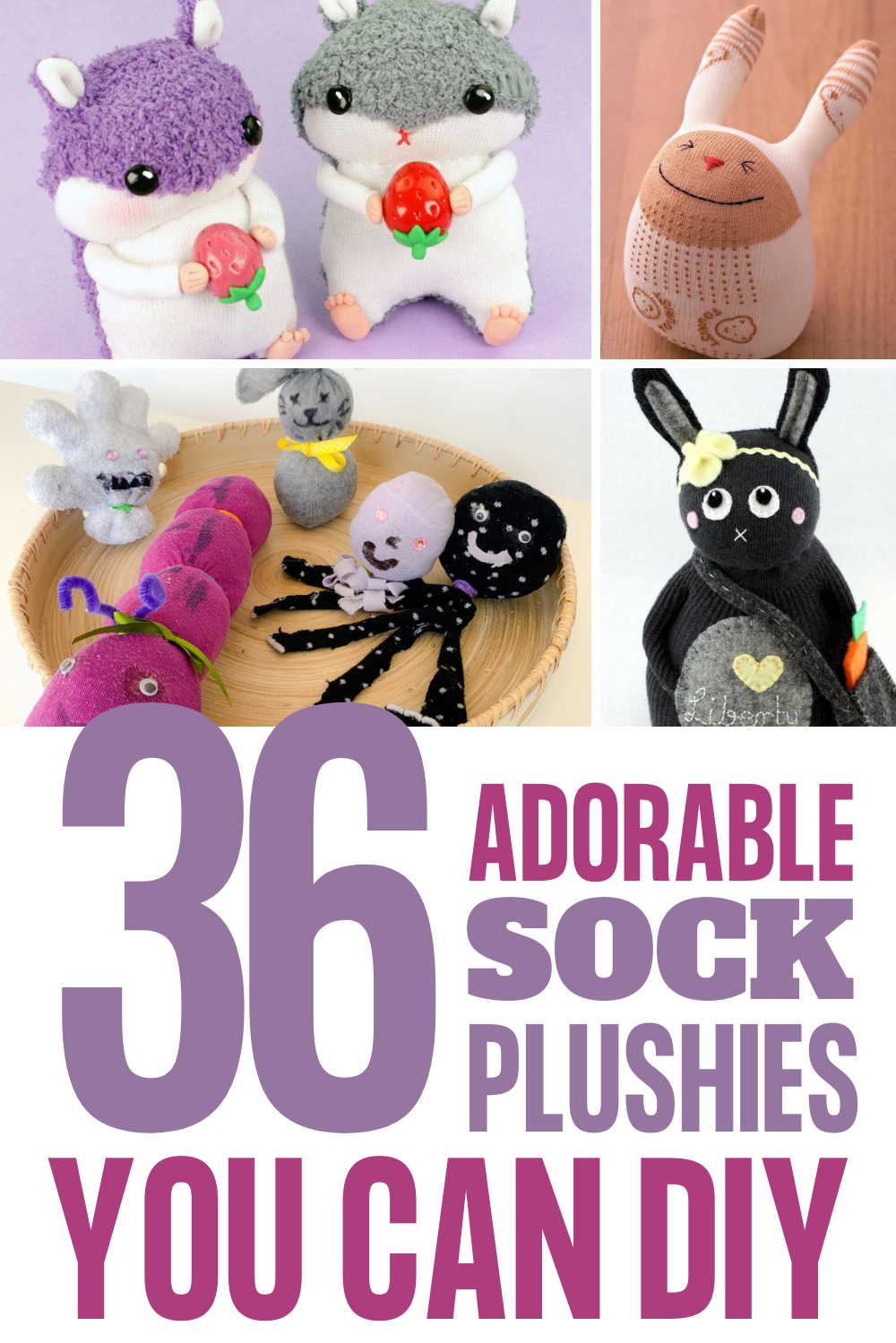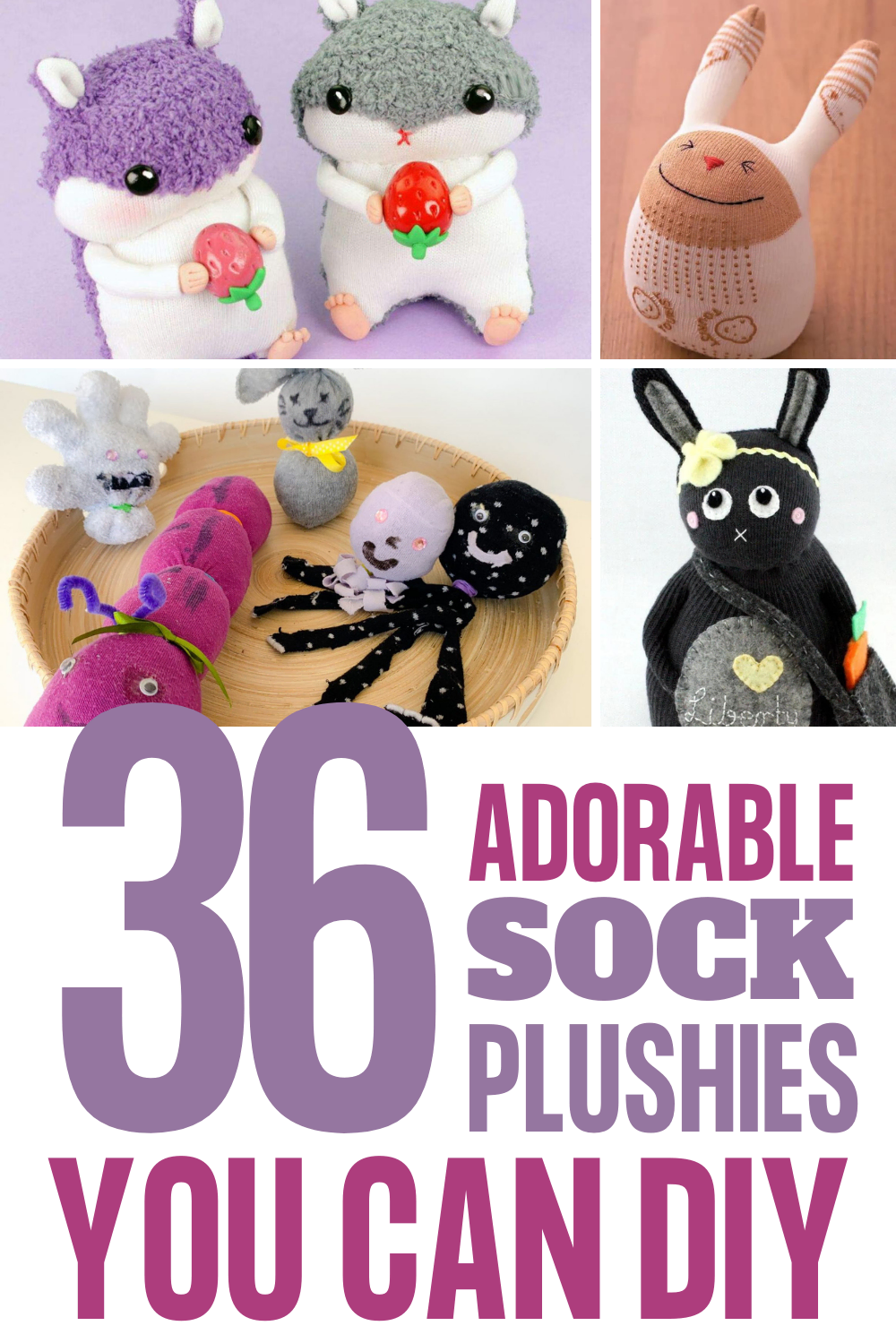 Are you ready for some DIY sock plushie ideas?
Now you've had the 101 on DIY sock plushies it's time to choose one to make! Browse through our collection of sock plushie ideas and see what grabs your attention.
You can watch the video tutorials right here on this page, if the pattern is on another website you can simply click on the link to go over and view it.
Have fun and enjoy your stuffed sock dolls and animals ♥
How to make a simple no sew bunny out of socks
For this cute bunny, you make use of the rise of the socks to make their ears! Don't forget that stick-on googly eyes are a choking hazard for little ones so if you are making your bunny for a child to play with you should use safety eyes instead.
Sock Doll Bunny with Pastel Love Heart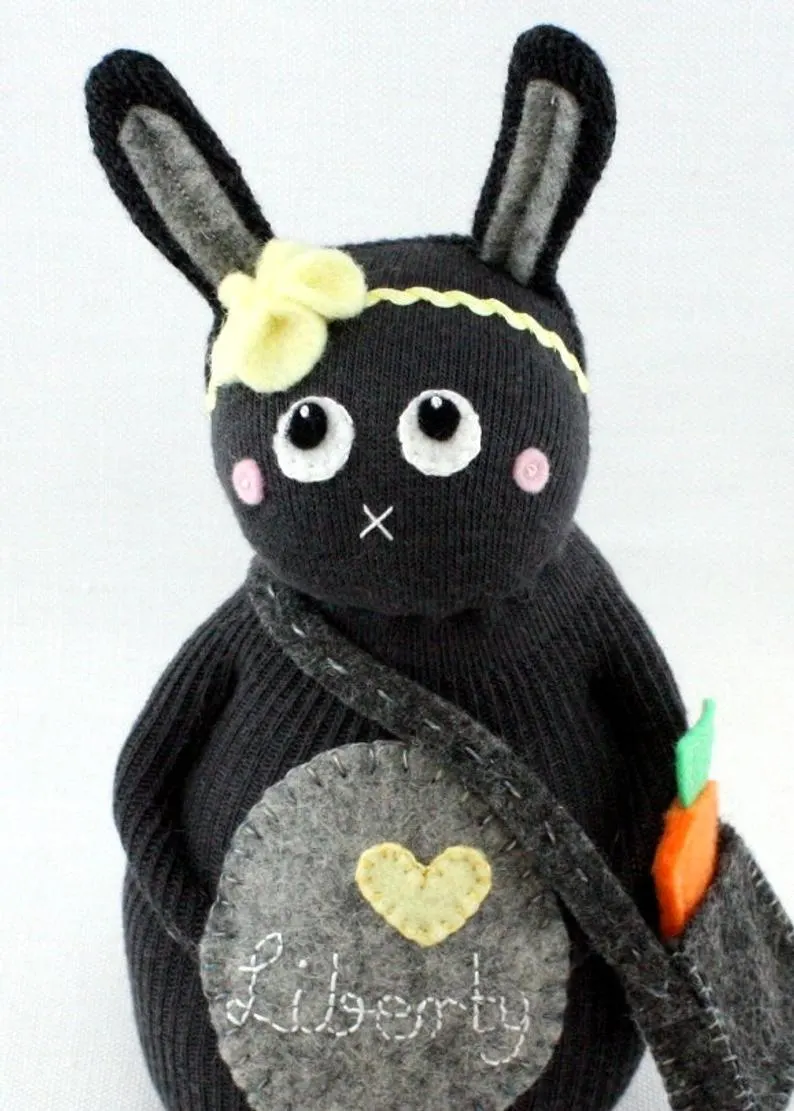 Aww such a cute little bunny rabbit!
It's a really sweet idea to stitch your child's name (or bunny's name?) onto her tummy too.
You can get this pattern from sewinthemoment.
Watch this Love Potato sock plush tutorial
Oh my goodness how cute is this little love potato! As DIY sock plushies go she'd be perfect for a Valentine's Day craft right?
Check out this pretty sock doll with satchel pattern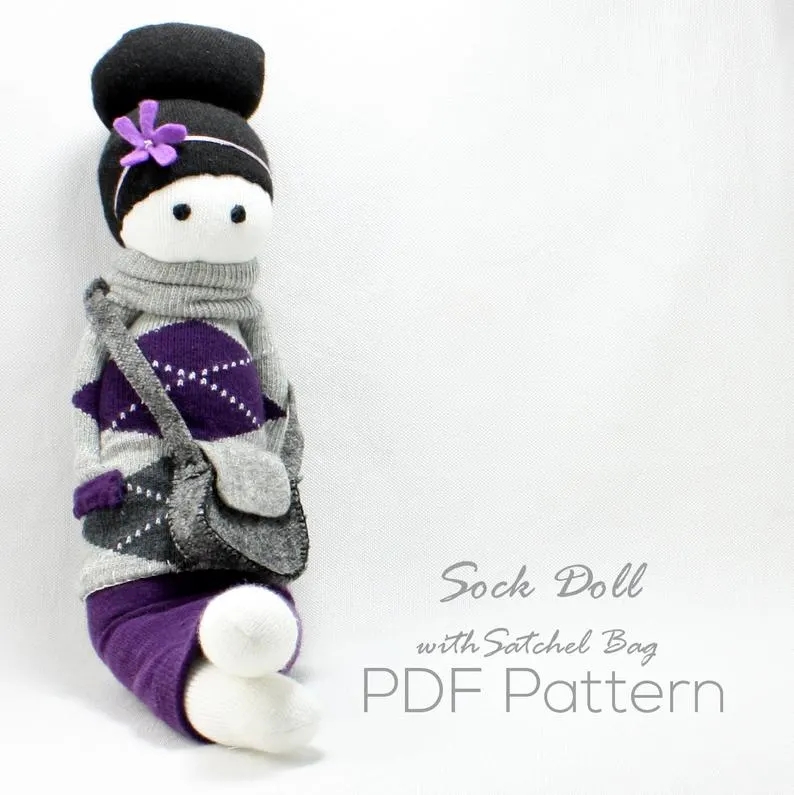 If your child would prefer to make a doll from your socks check out this sweet girl.
She looks all warm and cozy for a cold winter's day!
You can get this pattern from sewinthemoment.
Watch this DIY Molang sock plushie video tutorial
Aww how cute is this little bunny!
This DIY sock plushie would make a fabulous Easter gift, or an any-time-of-the-year gift for someone who loves rabbits!
This video tutorial is super easy to follow and you probably have everything you need to make one in your craft box but if you don't have a doll needle you can grab one from Amazon!
Watch this little Rudolph sock plush tutorial and make a reindeer for Christmas
How cute is this little Rudolph the red nose reindeer plushie! He would look so cute nestled in your Christmas tree or up on the mantel. And sock softies are so easy to make you could whip up all of Santa's reindeer!
How to make a fox sock plushie
Look at this DIY koala plush! Watch how to make a cute DIY toy using socks!
Ooh this little koala sock plushie is super cute, and extra furry! I love the idea of making a baby koala to go with this mama because it would make an adorable baby shower gift!
Don't miss this free pattern for a DIY sock narwhal AKA unicorn whale!
This sock plushie is totally reversible!
Wow! Talk about leveling up your sock plushies… this one is reversible! On one side it's a cute little owl and then you turn him inside out and then he turns into a sweet penguin!
You could totally use this idea to make a reversible Totoro plush too!
Find out how to make a DIY sock elephant toy
Check out this free pattern for a sock sloth
How to make no sew DIY sock plushies with little kids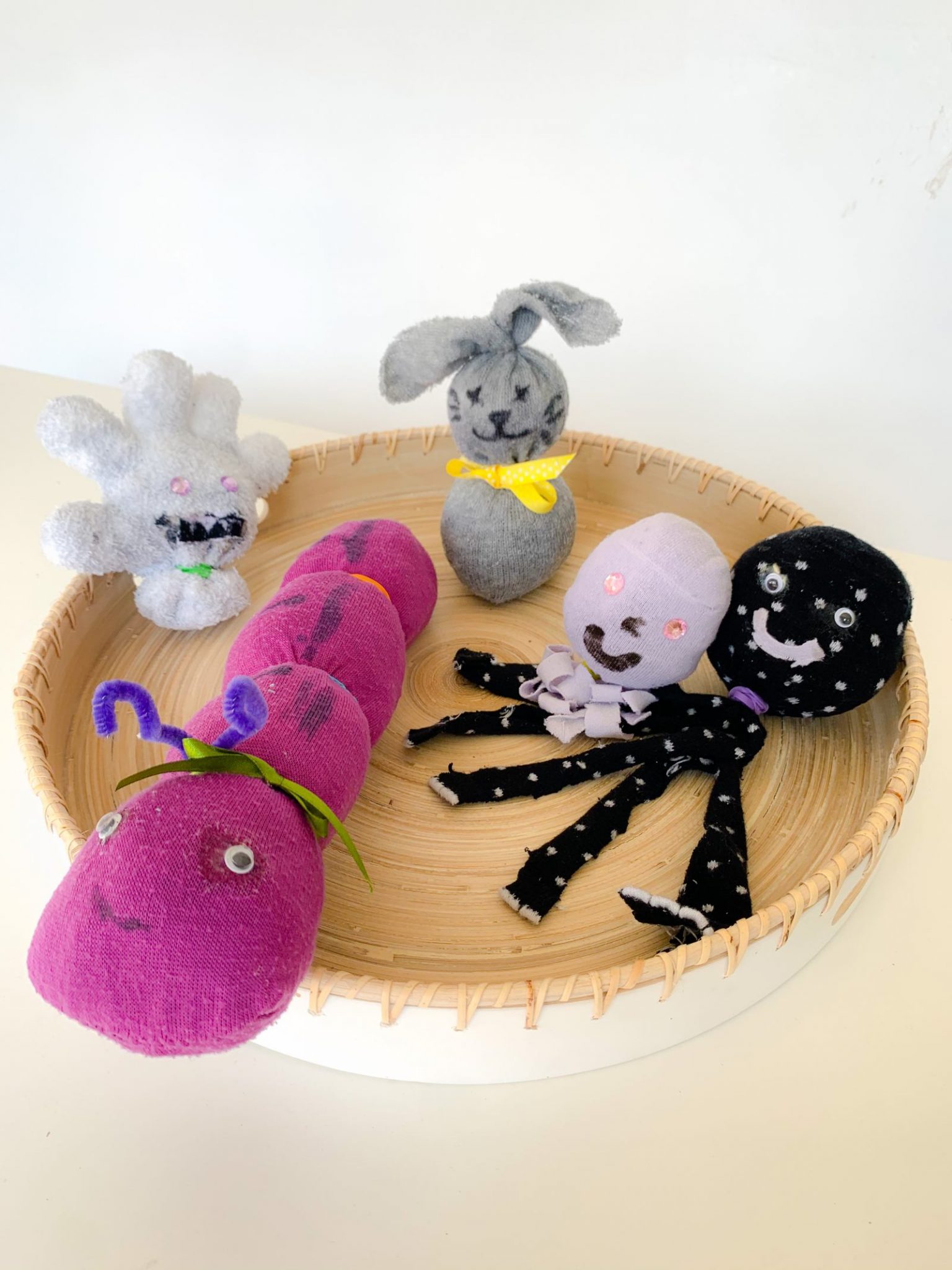 These no sew sock (and glove) plushies are super easy to create making them a great craft for a birthday party or sleepover!
You can check out the tutorial over at Oh So Kel
Make these cute sock plushie hamsters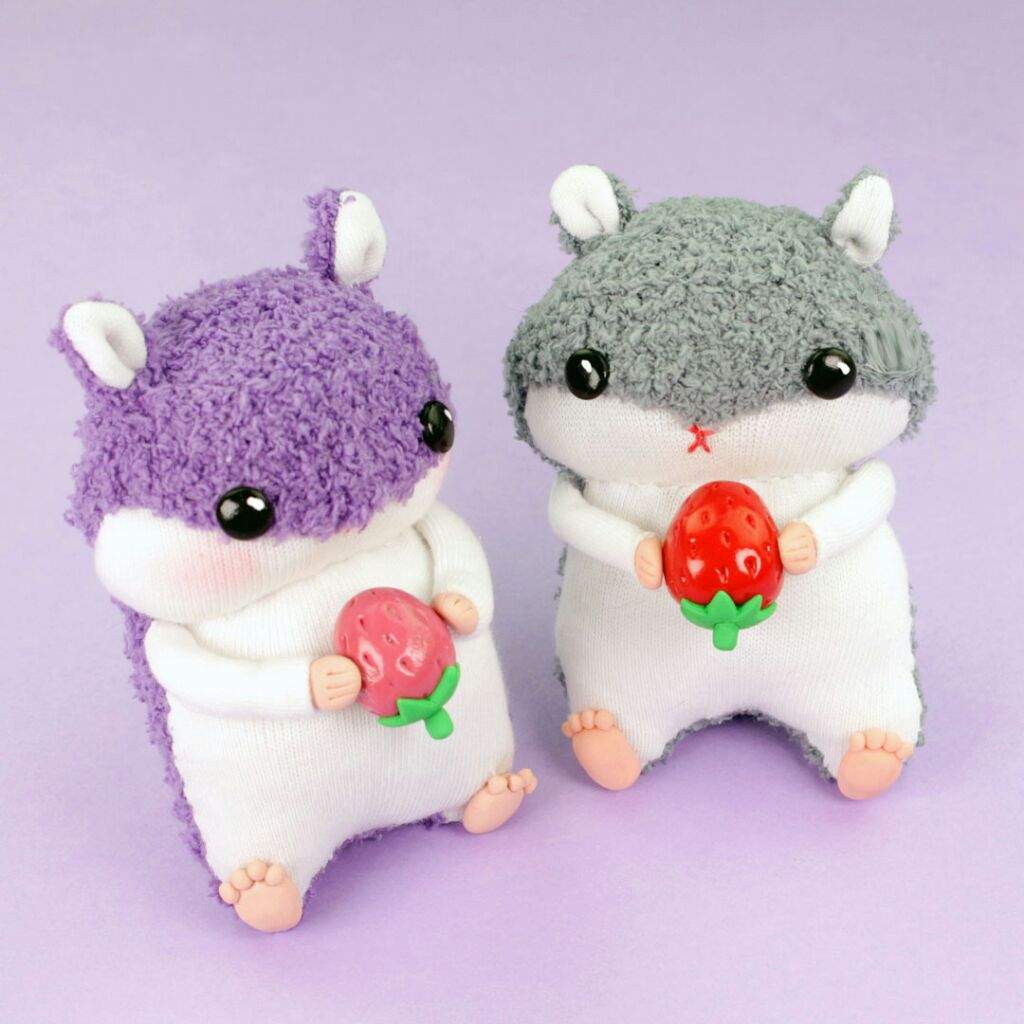 Awww these little plush hamsters are so stinking cute! Just look at those hands and feet! Watch the video to see how to make them.
Don't miss this crew of DIY sock plushies
Make your own DIY Jigglypuff plush from a fluffy sock
If your child is a pokemon fan and loves Jigglypuff you definitely need to give this DIY a try!
These sock snow dude puppets are the perfect winter craft!
Check out this Halloween sock monster tutorial
How to Make Easter Bunny Softies From Socks
How cute is this silly sock cat?
Make your own Captain America sock monkey
Find out how to make a sock bunny
Make your own sock doll plushie
Make this adorable sock reindeer plushie
Find our how to make a sock snake travel pillow
Don't miss this sock turkey pattern
How to make a sock chicken
This tutorial shows you how to make a sock chicken out of a fuzzy sock. You do need to know how to needle felt in order to make the beak and the feathers, but you could switch those for felt instead.
How to make a cute DIY chick plushie using socks
These baby chicken sock plushies are adorable and would be the perfect addition to an Easter basket!
Make your own Kawaii duck from an old sock
Speaking of Easter projects, these little ducks are super adorable! Just look at those bow ties!
See how to make a Sockasaurus
Watch this sock cat video tutorial
Check out this Dollar Store sock monster
Make your own DIY Gnome ourt of old socks
How to make a Sock Stormtrooper
Check out this sock Ninja Turtle pattern
Follow our DIY sock plushies board on Pinterest for more ideas
We just can't get enough of these DIY sock plushies which is why we made a sock animal Pinterest board to save them to.
Follow the board for more great ideas, and don't forget to save this post to your own sock plushie or crafts board so you can find it again when you want to make more stuffies!