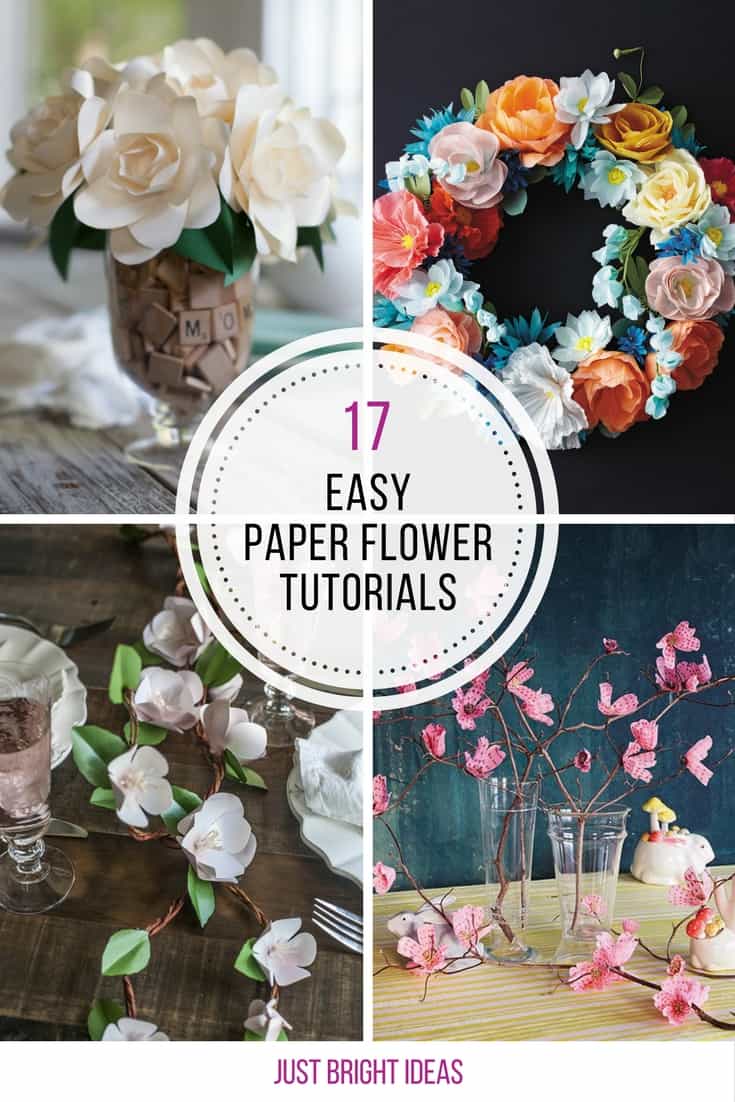 Pin these ideas! Hit the button to save these ideas for later. Don't forget to follow us on Pinterest for more great stuff!
&
---
Surrounding ourselves with pretty flowers and blooms is a great way to lift our spirits, but if your budget doesn't allow for fresh flowers every week it's time to get creative! We've collected up 17 easy to follow tutorials for paper flower crafts which look so realistic they're as good as the real thing.
Paper Flower Crafts

17. DIY Metallic Paper Camellias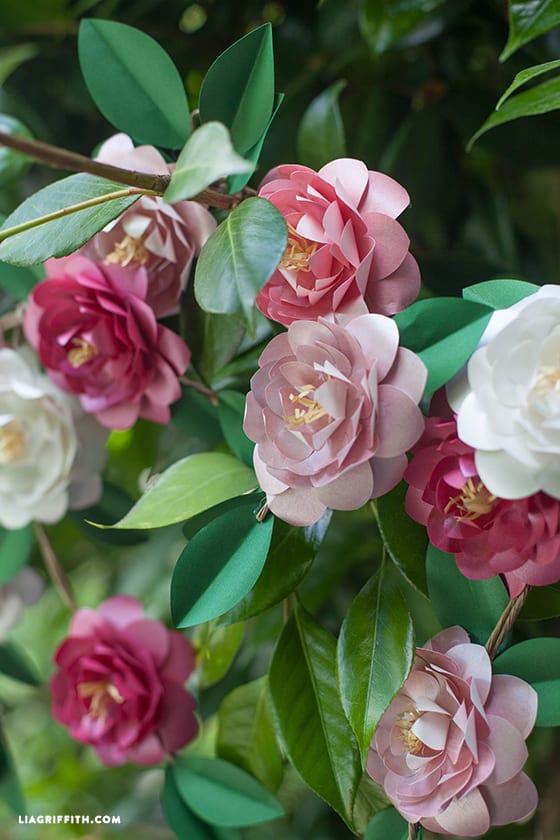 Found it here >> Lia Griffith
These camellias are BEAUTIFUl and no one is ever going to believe they are made of paper unless they get right up close and touch them!
16. How to Make SUPER realistic Paper Roses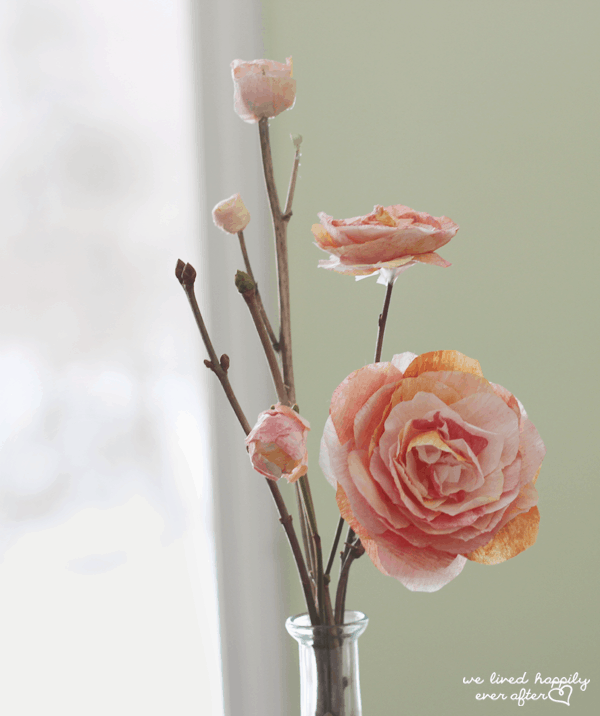 Found it here >> We Lived Happily Ever After
If you'd love to have a vase of pretty roses on your desk every day but just don't have the budget it's time to make some of these instead.
15. DIY Paper Apple Blossom Branches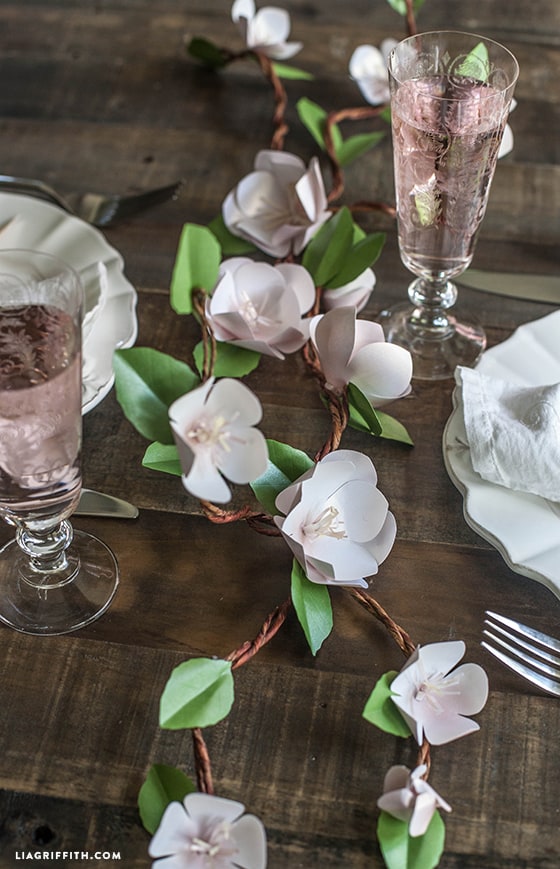 Found it here >> Lia Griffith
Add this blooming branch to your dinner table to impress your guests.
14. Paper Hydrangea Flower Bouquet
13. Watercolour Flowers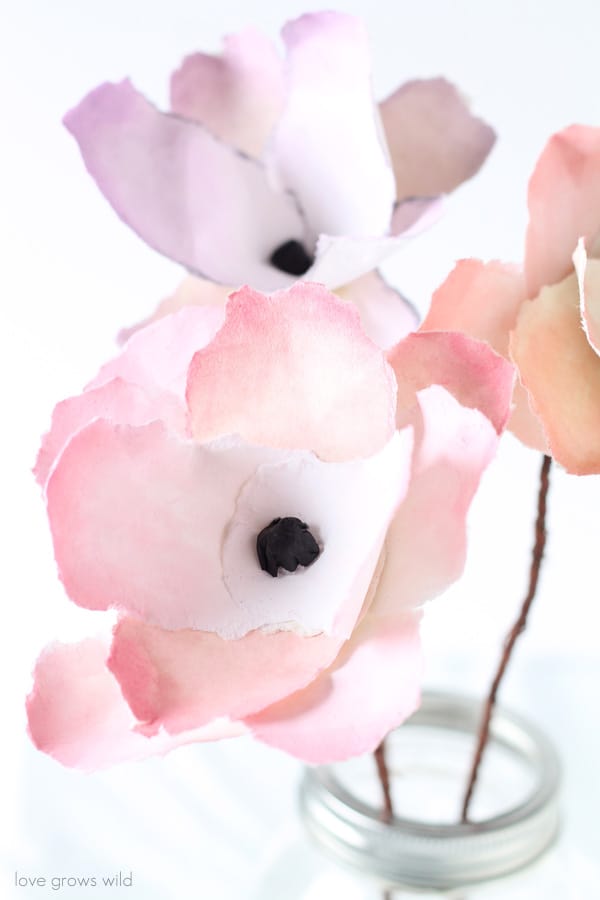 Found it here >> Love Grows Wild
There's something quite exquisite about these watercolour flowers. They'll remind you of Spring all year around.