This post may contain affiliate links, which means I may receive a commission if you click on a link and purchase something. As an Etsy and Zazzle Affiliate I earn commissions from qualifying purchases.
As a new mom you won't have the time (or the energy) to cook from scratch so here are 20 make ahead meals to freeze before baby arrives. Including meals you can eat one handed!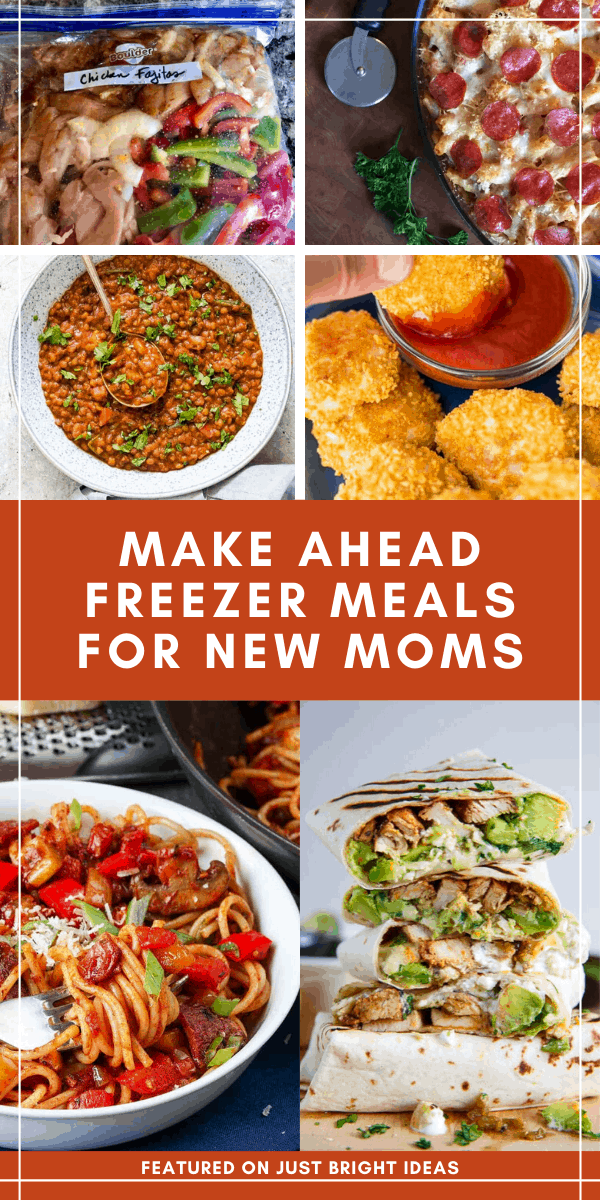 Freezer Meals for New Moms to Make Before Baby Arrives
As well as preparing the baby's nursery and deciding what to pack in their hospital bag many moms to be are also taking time to fill their freezers with home cooked meals.
It's the one thing I didn't do, and wished that I had. First up we had to spend a week in the hospital which left hubby fending for himself and eating takeout because in between work and hospital visits he didn't have time to cook.
And then when we got out of the hospital we had a few week's of "new baby chaos" until we found our feet. In those early weeks it would have been so nice to just take something out of the freezer and throw it in the oven!
So today I'm sharing some delicious make ahead meals to freeze before baby arrives so that you don't have to make the same mistake!
Make Ahead Freezer Meals for New Moms
How to batch cook without doing any of the planning yourself
Filling your freezer with home cooked meals is the perfect way to save time and make sure your family still eats healthy on busy days.
The problem I had was coming up with a meal plan and figuring out what order to prepare and cook everything in.
Once a Month Meals takes that headache away because not only do they have hundreds of family friendly recipes to choose from, they also generate shopping lists and food preparation instructions to make cooking once a month (or once a week) super simple!