Failed to connect to managewp.org port 443: Connection refusedFailed to connect to managewp.org port 443: Connection refused
Make Ahead Freezer Meals for New Moms: Yummy freezer meal recipes new moms will love; because what mom has time to cook when there's a newborn in the house?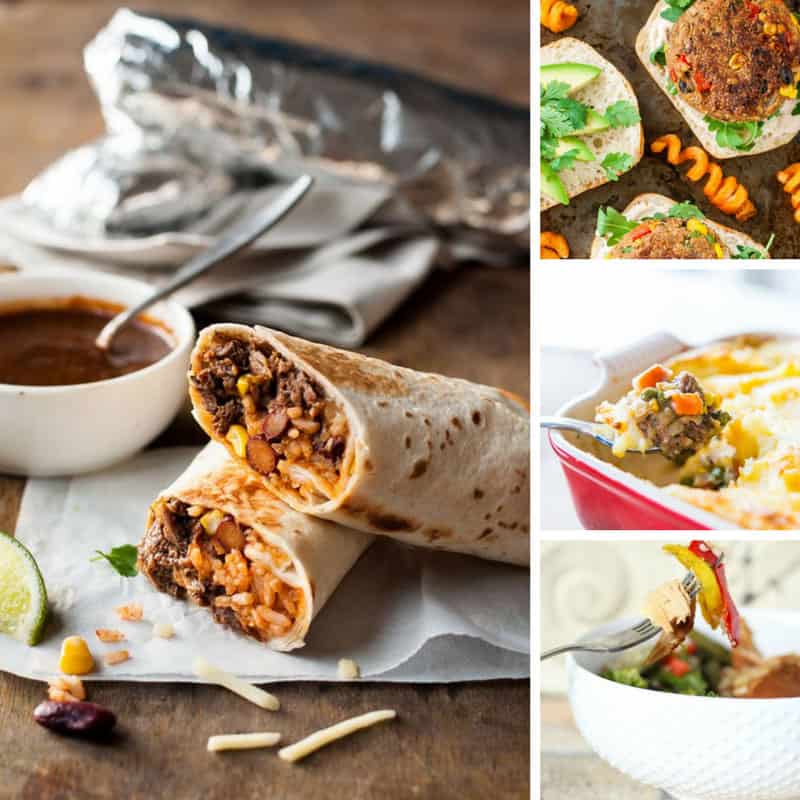 I never truly understood just how time consuming a newborn baby was until I had one, well two to be exact. I have no idea where the time went but most days I didn't have time to think about eating let alone going into the kitchen and actually cooking something.
So if you have a friend who is just about to welcome a new member into the family why not help her out by stocking up her freezer with healthy homemade meals she can just defrost and stick in the oven.
We've got 10 make ahead freezer meals for new moms with something for every taste, from Mac n Cheese and Pineapple Chicken to Taco Soup and even Beef Burritos!
Don't forget to scroll all the way to the end so you don't miss any of the fabulous ideas, and be sure to pin your favourites as you go so you can find them again later!
Make Ahead Freezer Meals for New Moms

Holds your freezer bag while you fill it!
Our readers LOVE this little gadget for standing baggies up while you fill them!
It's genius! Just clip the bag to the hooks and it holds it open for you, like the extra pair of hands you always wish you had!
If you like to rinse and reuse your ziplocks then its ideal for standing them up to dry too.
The Easiest Baked Mac & Cheese

As a new mom I was so exhausted I just wanted to tuck into my favourite comfort foods, and it doesn't get more comforting than Mac n Cheese right? (via Thriving Home)
Freezer Meal Ideas: Slow Cooker Pineapple Chicken

For a healthy meal you can't beat this pineapple chicken recipe. All the new mama needs to do is defrost it and pop it in her slow cooker. (via Crystal & CO)
Homemade Mexican Veggie Burgers with Taco Aioli

I was really surprised to see that these veggie burgers were freezer friendly, and the great thing is they're gluten and dairy free too! (via Peas & Crayons)
Baked Pasta with Chicken Sausage

Yum this casserole is easy to make and the whole family will enjoy eating it. (via Pick Any Two)
Freezer to Oven Chicken Parmesan

Chicken Parmesan is another meal that is sure to be loved by the whole family and the best bit about this recipe is the new mom just has to take it out of the freezer and put it straight in the oven. It's the perfect freezer meal for the days when everything goes a little topsy turvy! (via New Leaf Wellness)
Stuff Shells Freezer Meal

These stuffed shells are delicious and can be frozen as individual portions or in family sized containers. (via A Mom's Take)
Freezer-Friendly Shepherd's Pie

Shepherd's Pie is the original hearty casserole and is perfect for the winter months. (via The Pioneer Woman)
Shredded Mexican Beef Burritos (Freezer Friendly)

If you don't want to make a casserole for the mom to be treat her to a batch of these frozen Mexican beef burritos instead. Just be warned she might call and ask you to make more! (via Recipe Tin)
From Freezer to Crock Pot Chicken Taco Soup

Soup is another great freezer meal option for new moms, and this one is brilliant because it goes straight from the freezer to the slow cooker. (via The Chaos and the Clutter)
How to Freeze Pancakes

Let's finish up this list with a staple that everyone should have in their freezer… pancakes! They're great for quick and easy breakfasts, but also perfect for a middle of the night snack when the baby just won't sleep! (via Home Cooking Memories)

Pin these ideas!
Hit the button to save these ideas for later.
Don't forget to
follow us on Pinterest
for more great stuff!
&
---