If you're looking for a showstopper dessert for a picnic, pot luck or even a dinner party you need to check out these fresh strawberry desserts guaranteed to have everyone drooling!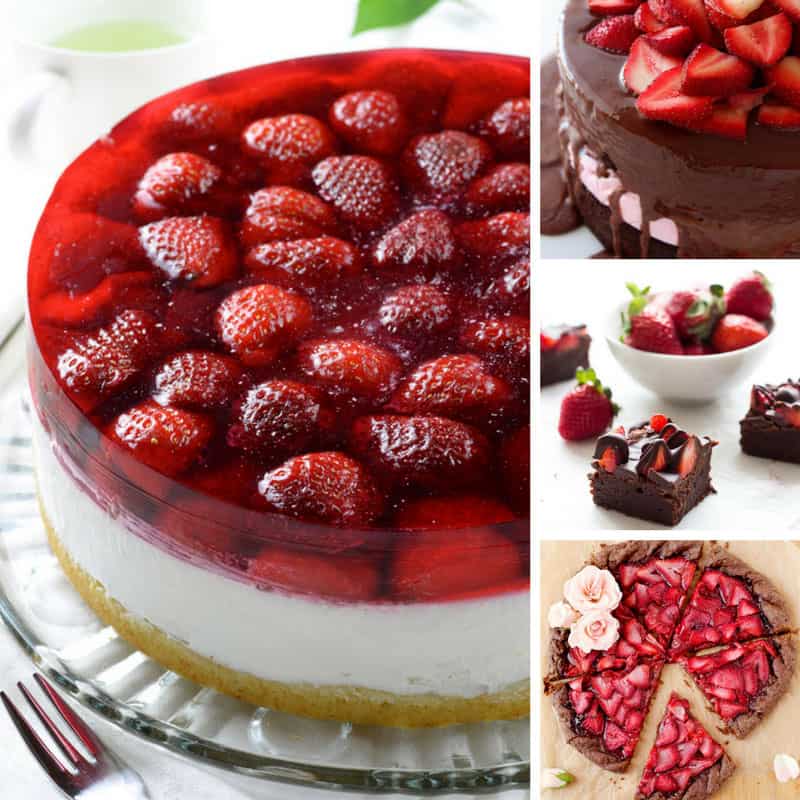 If you love strawberries as much as we do you are going to be super excited about our easy fresh strawberry desserts collection! We're in prime strawberry picking season right now so we have scoured the internet looking for the most amazing desserts you can make and you are going to be totally spoiled for choice!
As always be sure to scroll all the way to the end so you don't miss any of the great ideas. And don't forget to pin your favourites as you go!
Related Posts:
Easy Fresh Strawberry Desserts

30. This Strawberry Lasagna is the perfect make ahead dessert for picnics and potlucks.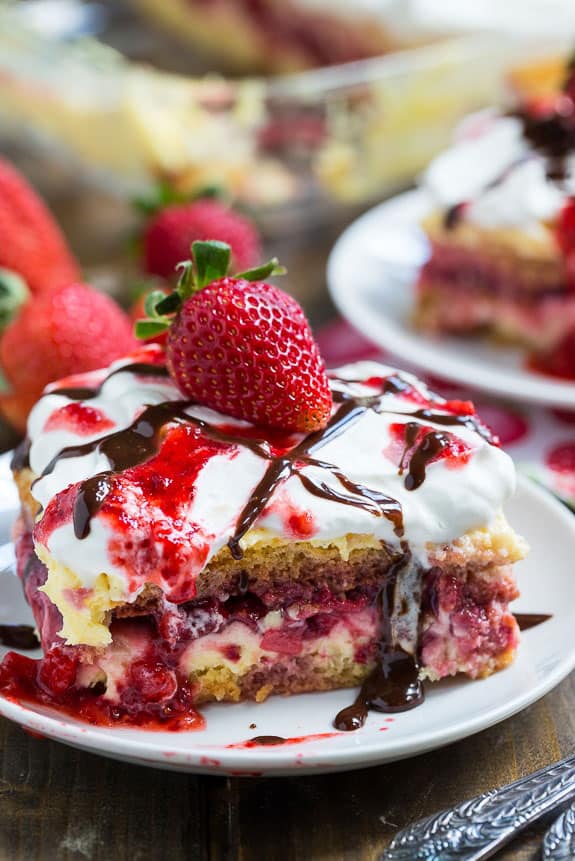 29. These Strawberry Cheesecake Chocolate Cookie Cups are super fun and since they're made in individual portions you don't have to share!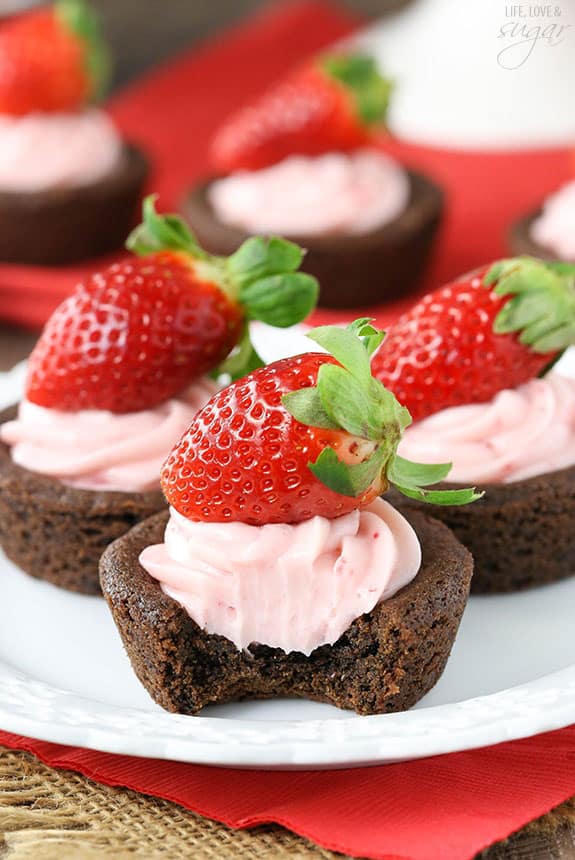 28. This cake is moist and tender even when frozen, and the ice cream is luscious and creamy. The chocolate ganache on top paired with the fresh strawberries just takes everything to a new level of decadence!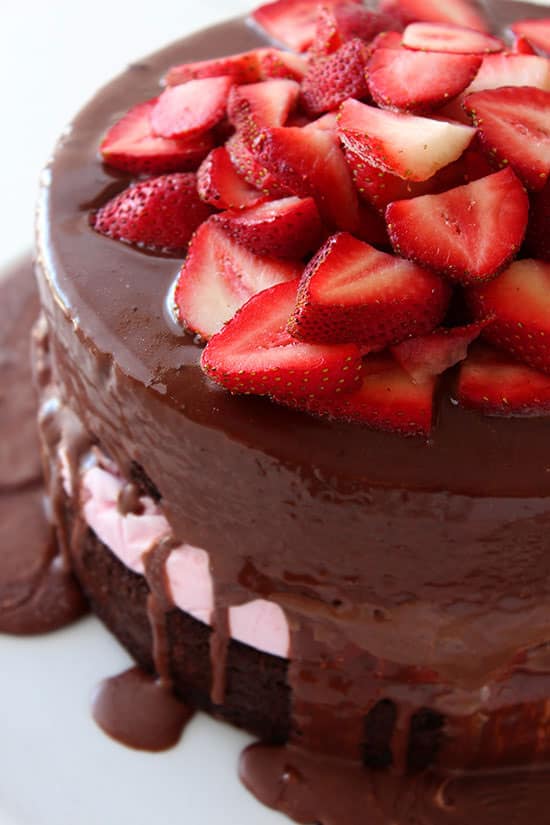 27. This delicious low carb strawberry shortcake dessert has a base of moist gluten-free and dairy-free almond flour cake topped with fresh ripe strawberries and sweetened whipped cream.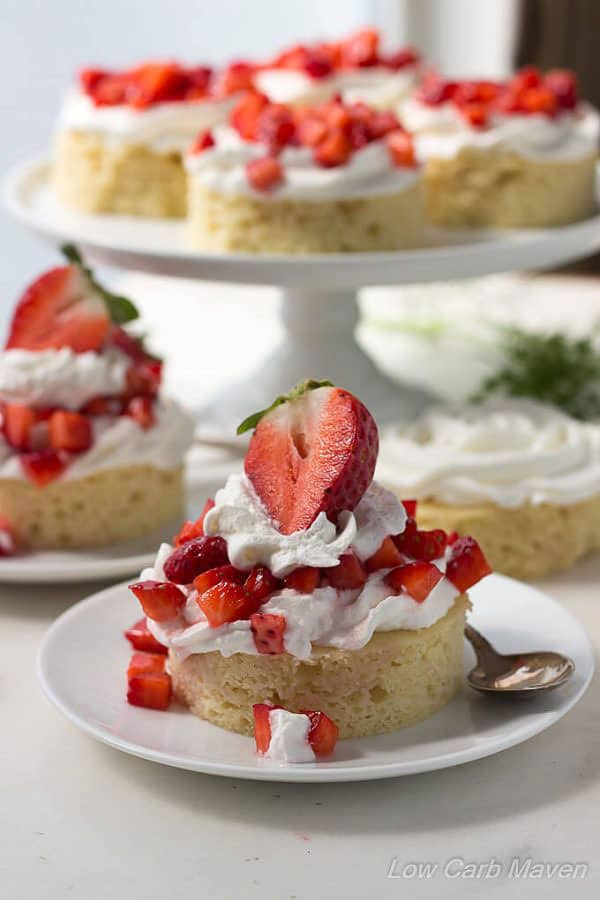 26. This frosty, indulgent, and fresh Chocolate Covered Strawberry Ice Cream Pie is a fun play on the classic fruit dessert that everyone will love.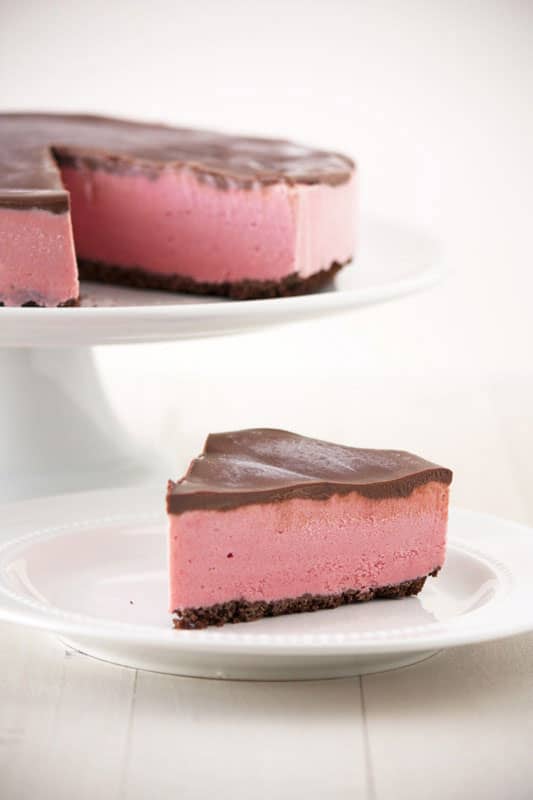 25. Chocolate cake, strawberries, and a cheesecake filling make this trifle a beautiful and delicious dessert that is so easy to make.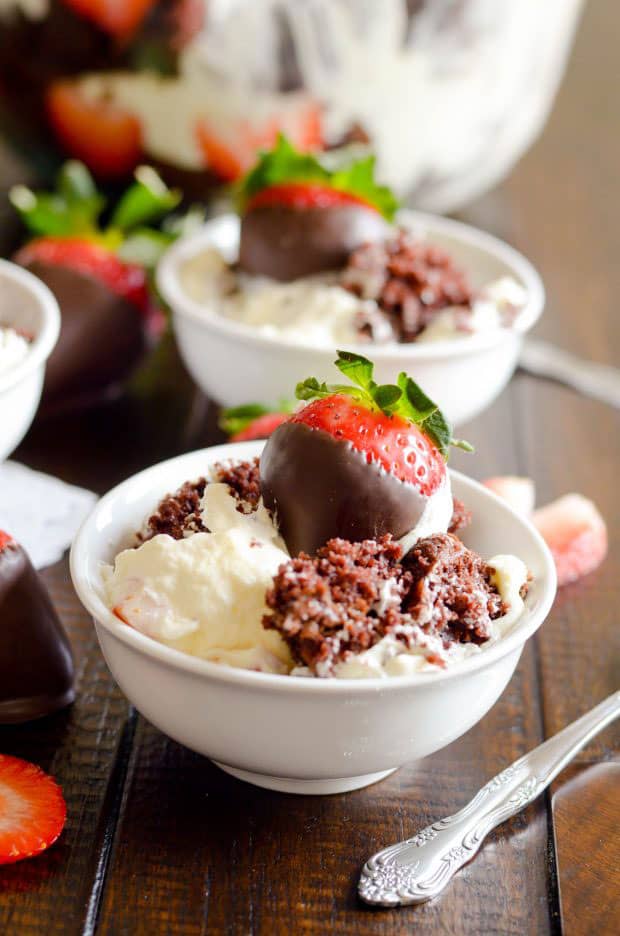 24. This galette has some really rich and interesting flavors, but it's not super sweet. So feel free to top with powdered sugar or a scoop of vanilla ice cream if you like.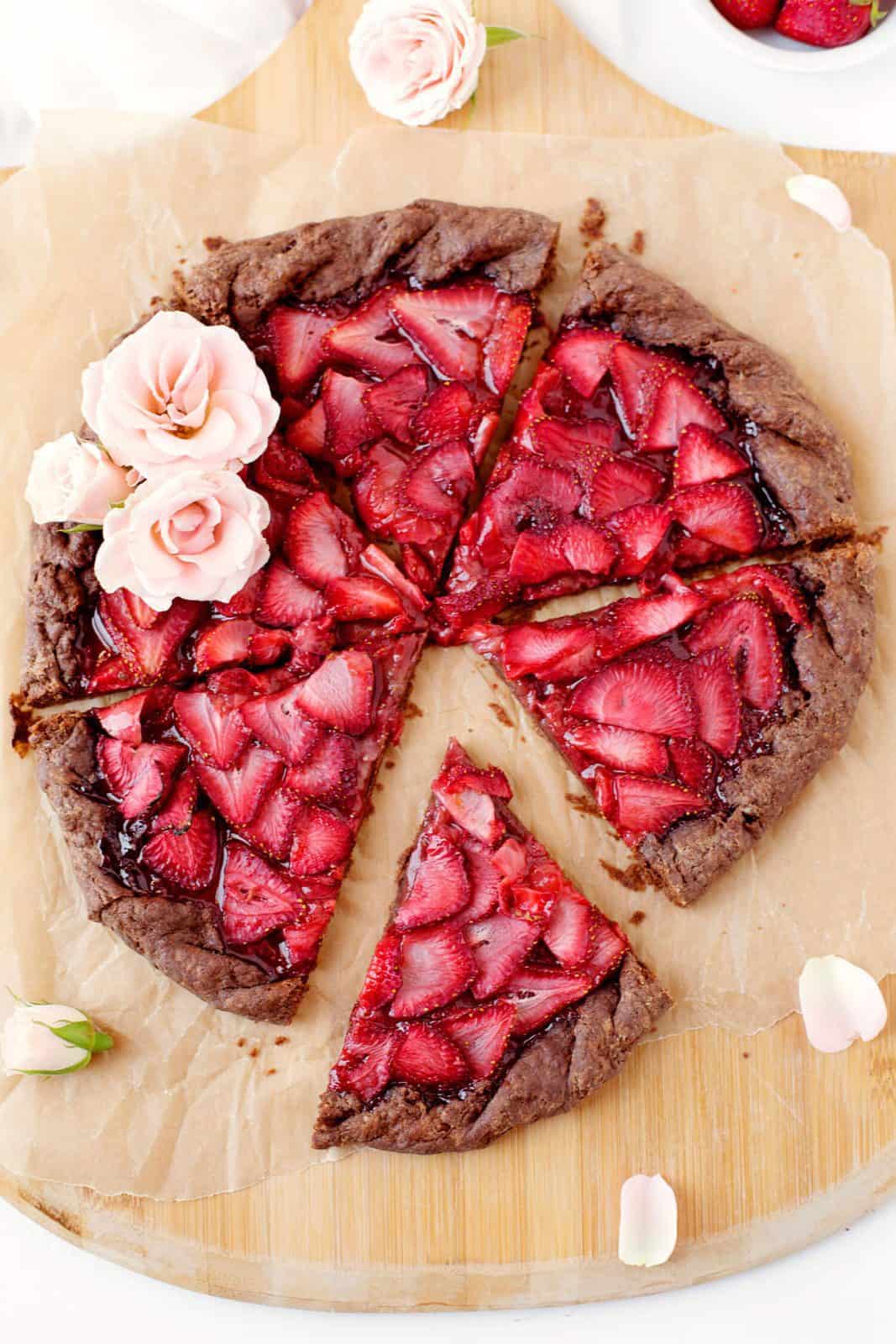 23. These chocolate-covered strawberry brownies are a decadent dessert made with fresh strawberries on top of fudgy chocolate brownies.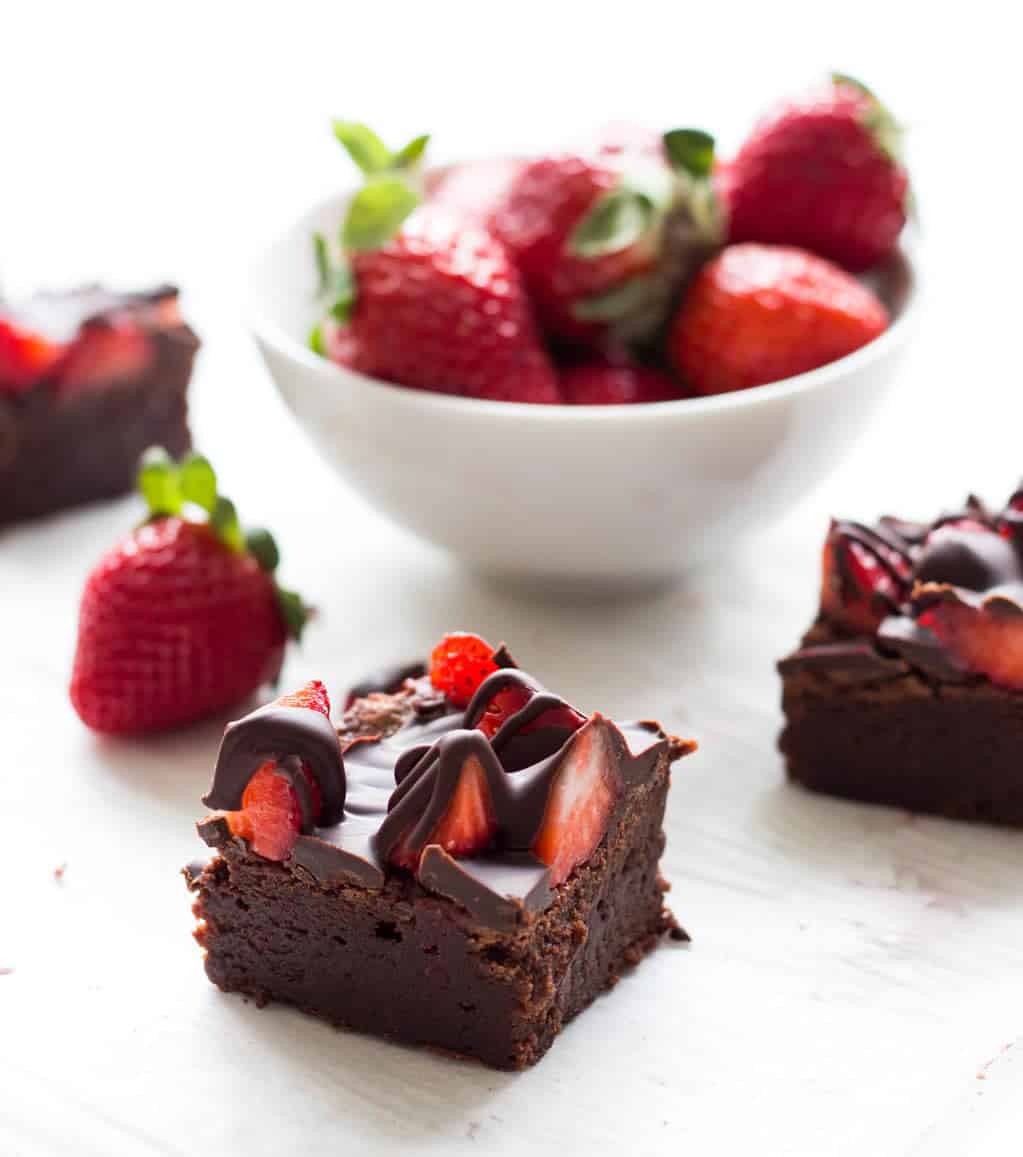 22. This No Bake Summer Berry Lasagna is a refreshing sweet treat just perfect for Memorial Day and 4th of July.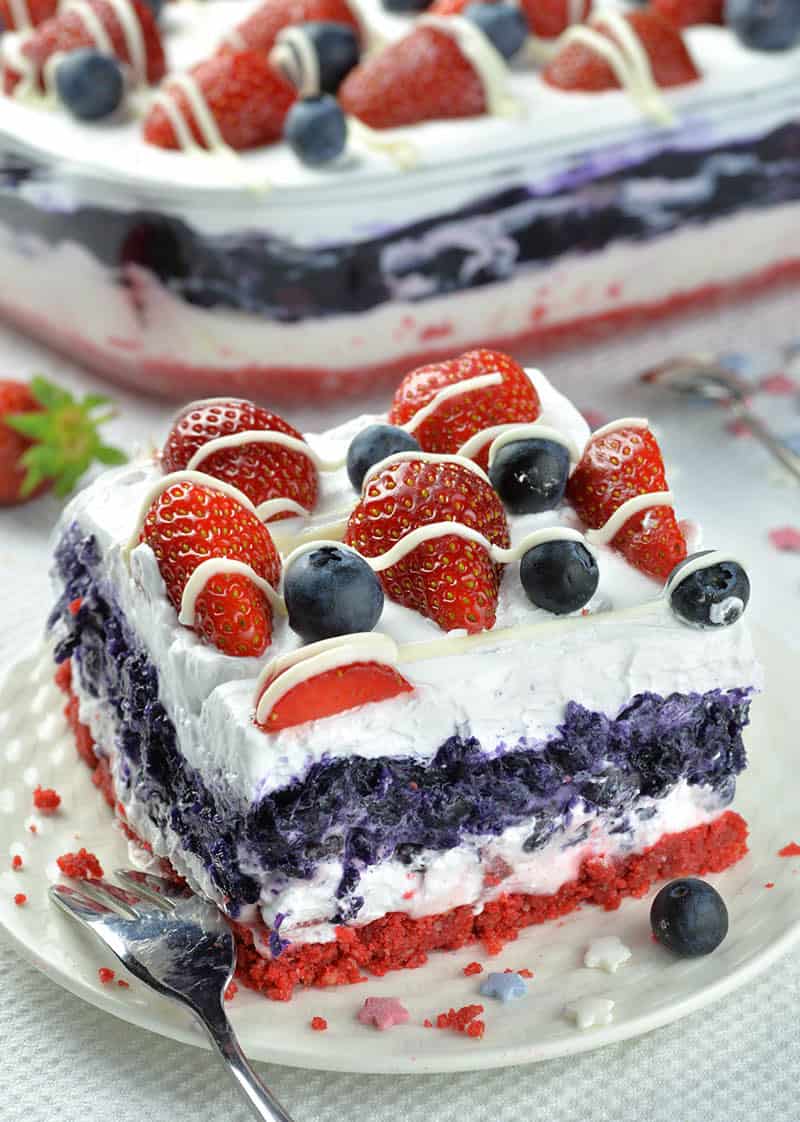 21. Imagine a Dutch baby filled with strawberry pastry cream and dipped in chocolate ganache. That's pretty much what these pastries smell (and taste) like.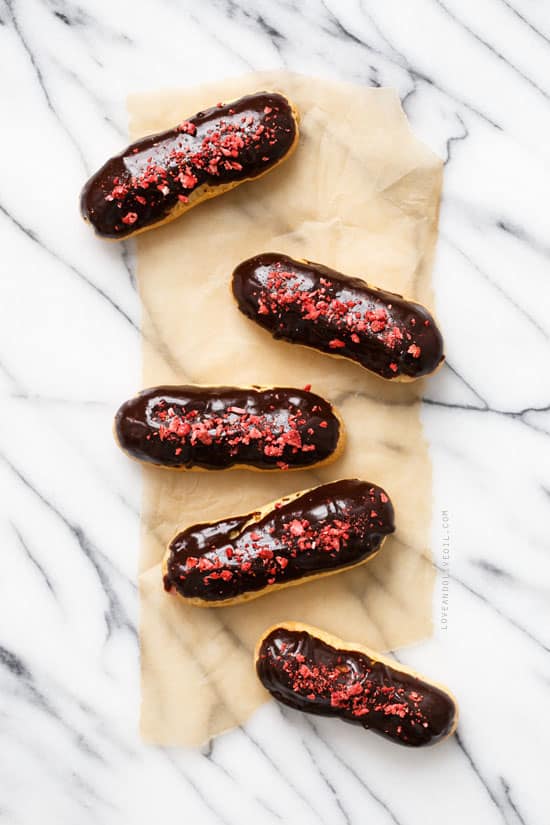 20. Strawberry Jello Cake recipe is the yummiest combo of all-time favorite spring and summer desserts: strawberry shortcake, strawberry jello and no-bake cheesecake.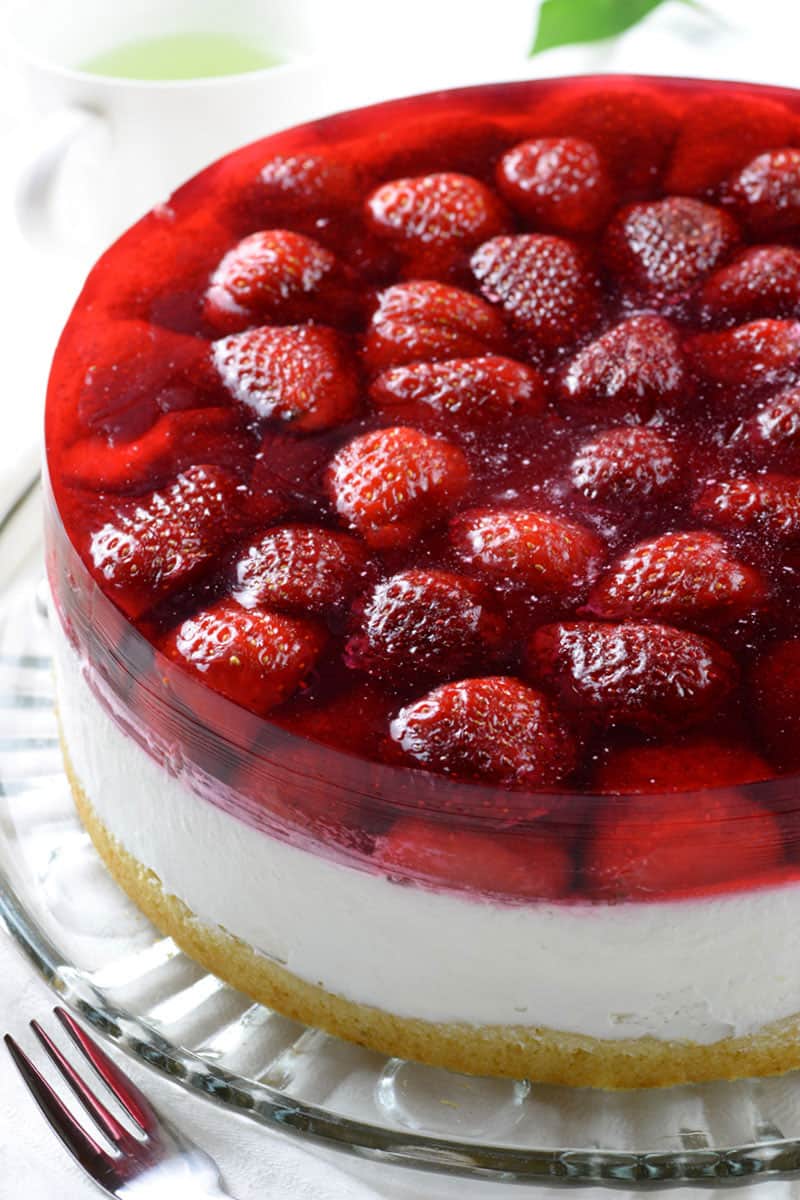 19. It could solve all the problems of the world, that pie… it's a thing of beauty.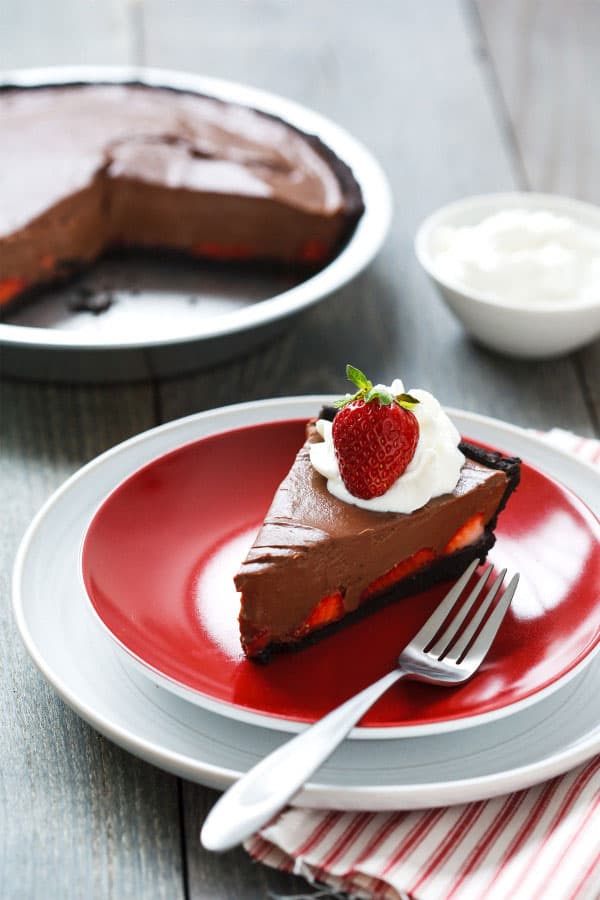 18. They're a cool sweet treat, and so easy to whip up. Plus, you can make them a couple of days ahead of time. Perfect!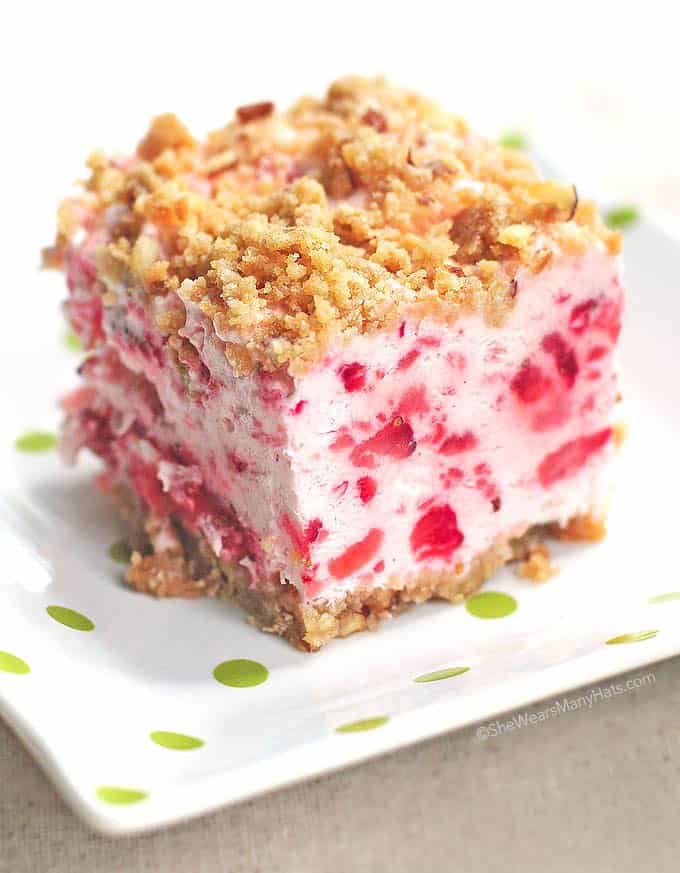 17. You'll never wait five hours for cheesecake-y goodness again.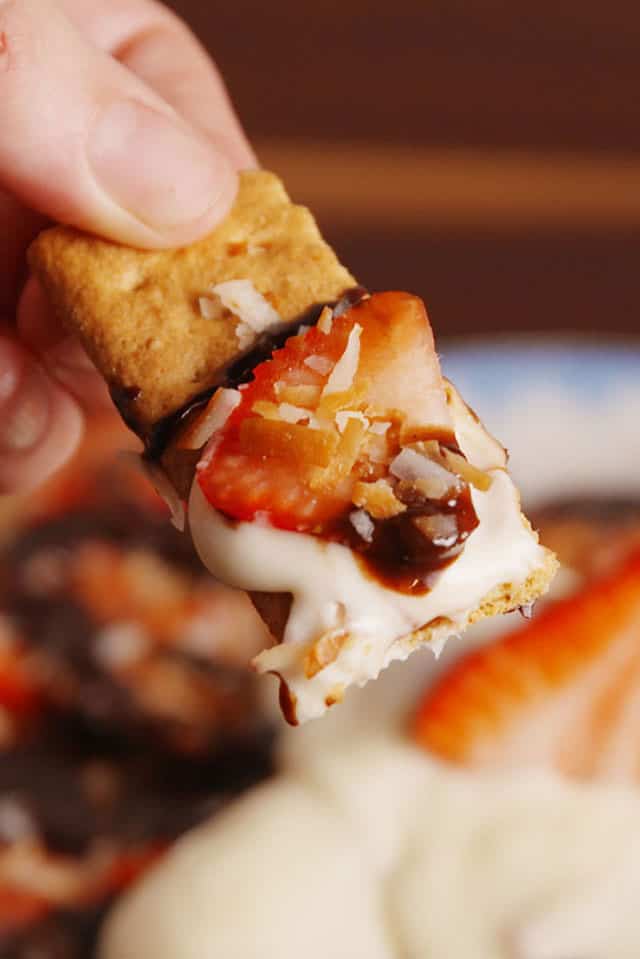 16. Completely charming, not overly sweet and tastes bakery quality. Video tutorial makes it easy!
15. Just watch everyone's eyes light up when you hand them one of these jars to cradle in their hands!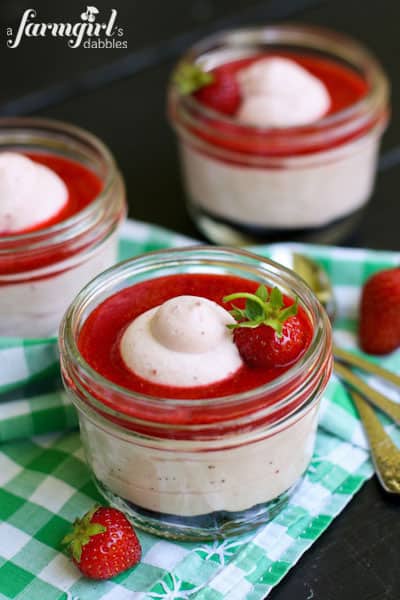 14. Strawberry Freeze is a quick and easy, frozen strawberry dessert with crunchy pecan crumbs and creamy, strawberry filling!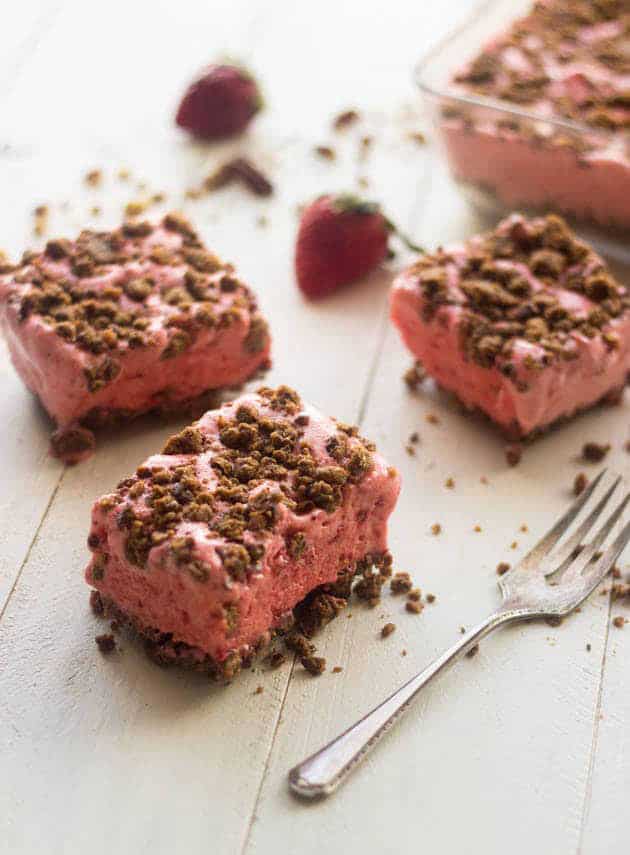 13. You will love the mix of smooth strawberry cheesecake and crumbly chocolate crust—and how elegant it looks on the table.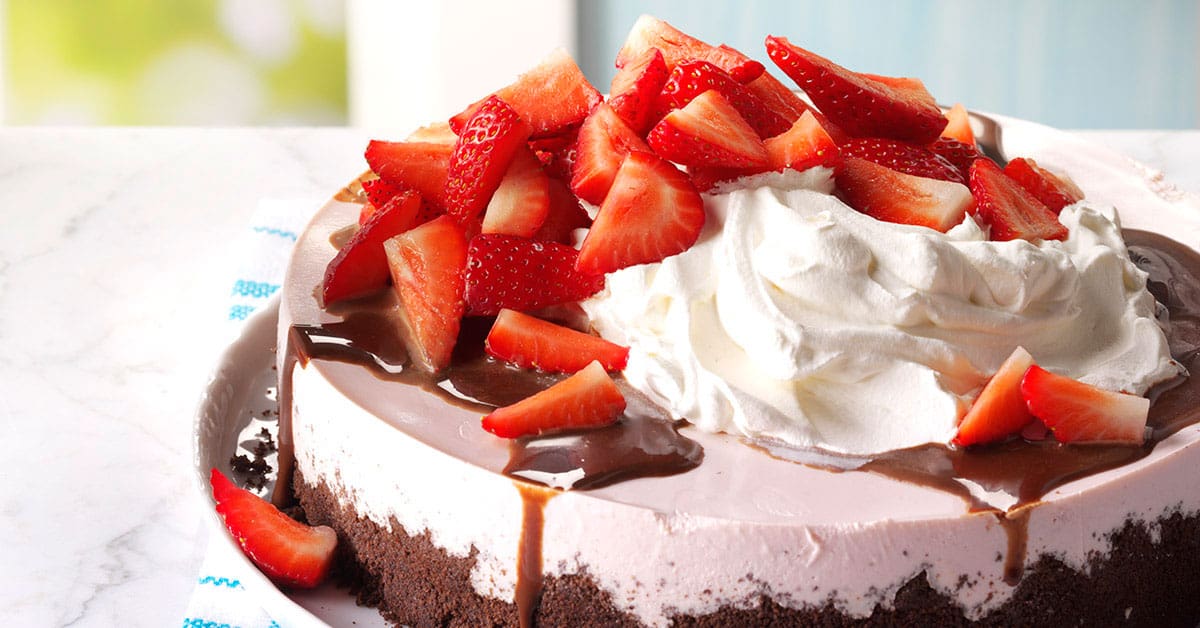 12. This strawberry pretzel salad is a modern twist on a classic dessert.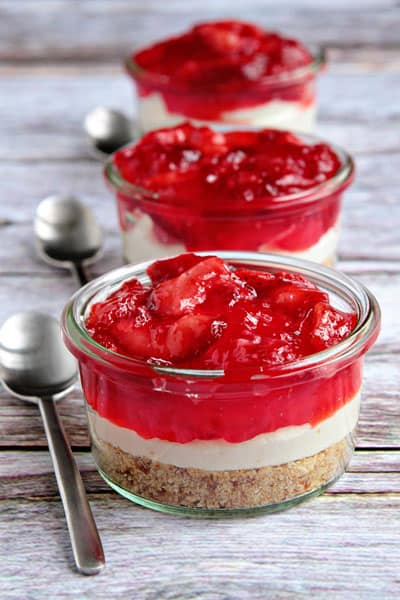 11. It was only a matter of time before someone thought to stuff strawberries into donuts.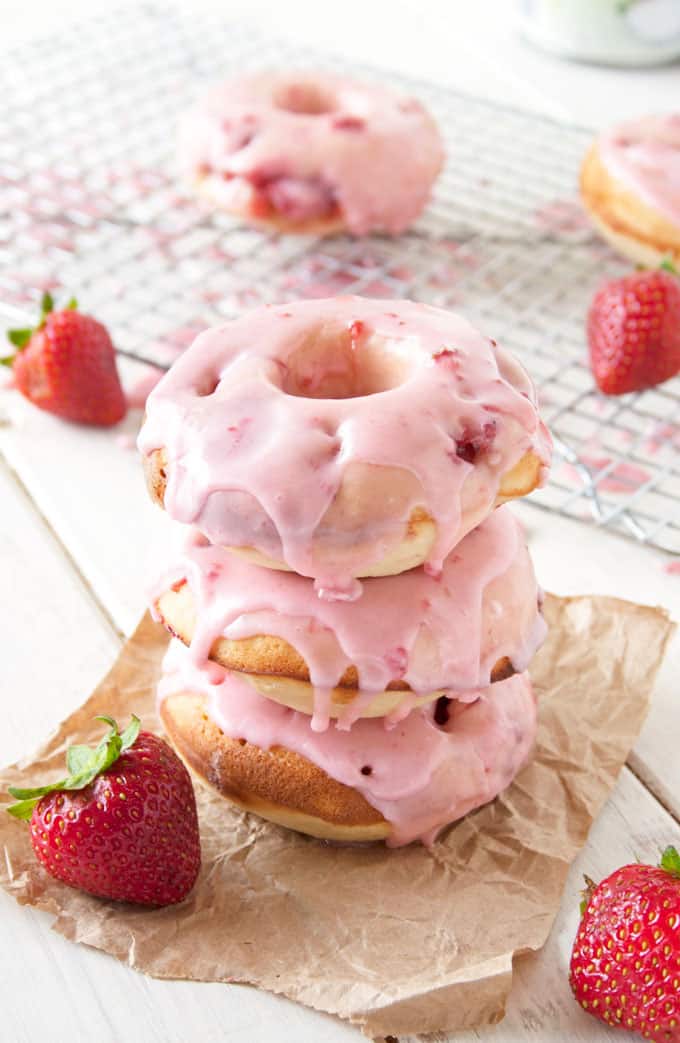 10. Chocolate strawberry dessert kabobs filled with strawberries, marshmallows, brownies and chocolate! What more could you ask for?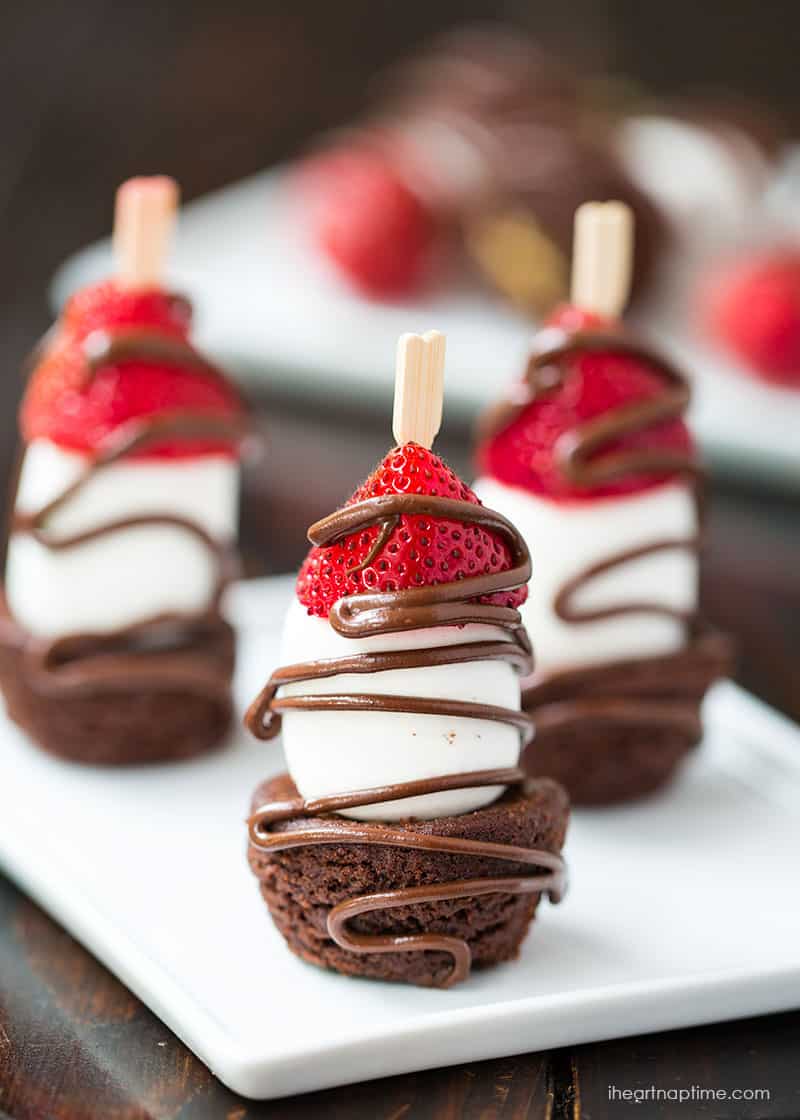 9. Keep cool with this Minty Strawberry-Lime Icebox Pie that is easy to make and full of fresh & fruity flavors. It's perfect for warmer weather!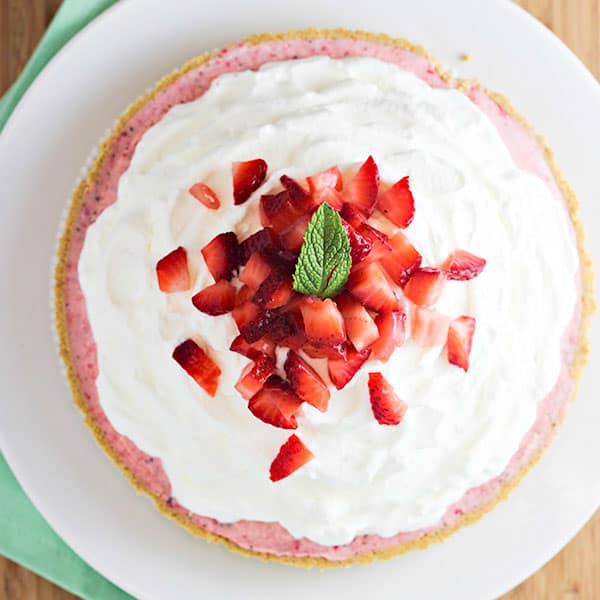 8. Serve chocolate-covered strawberries on top of tiny cheesecakes for an extra special dessert.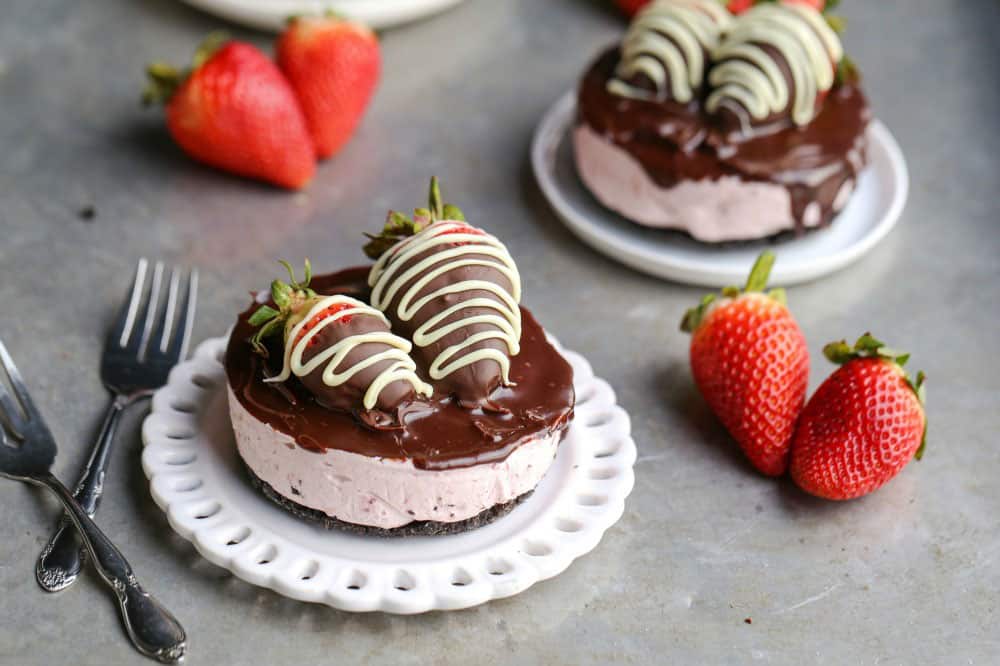 7. This Strawberry Pretzel Dessert is just begging you to make it for your next summer picnic or BBQ.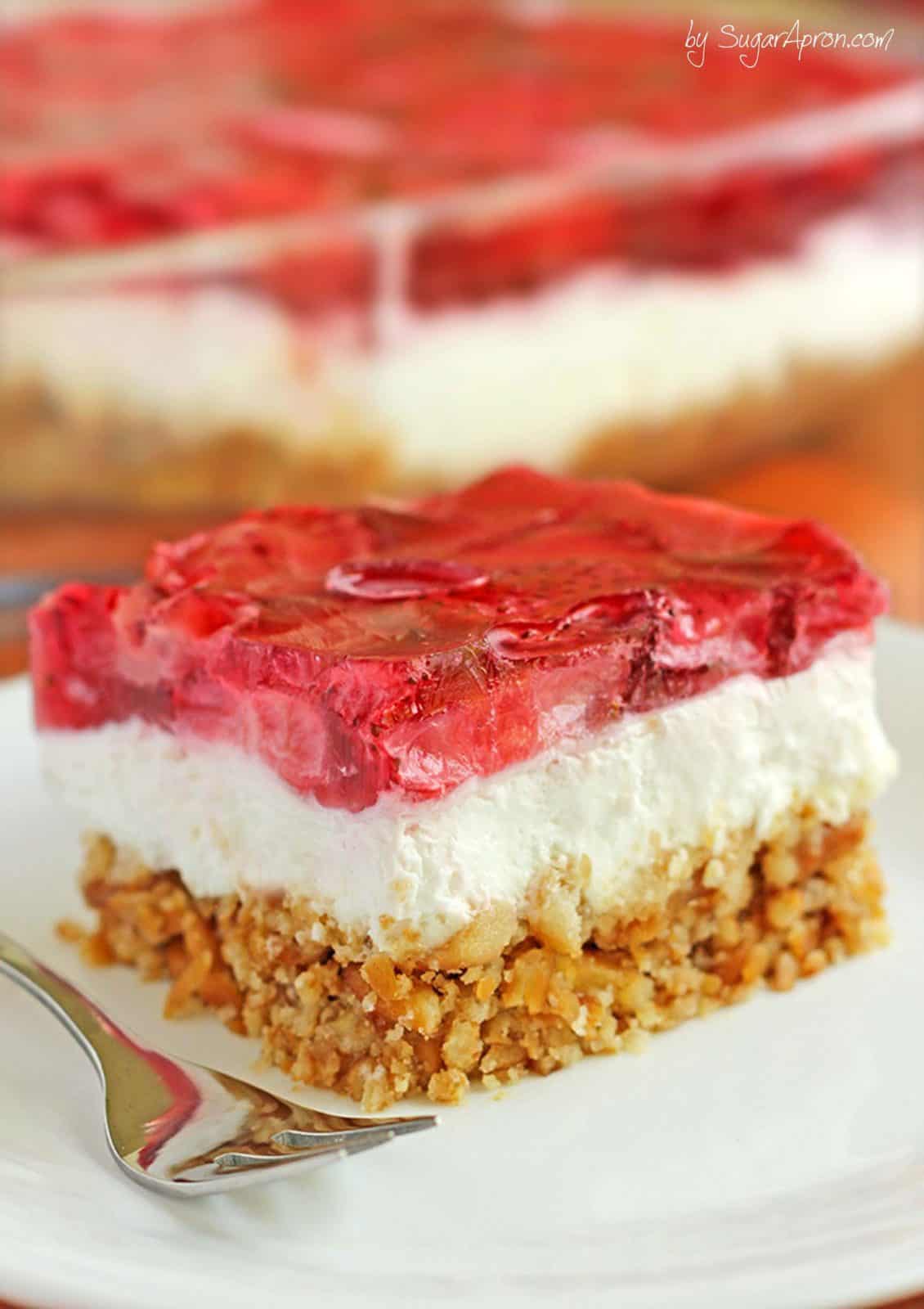 6. Combine cake, strawberries and cheesecake into a beautiful dessert.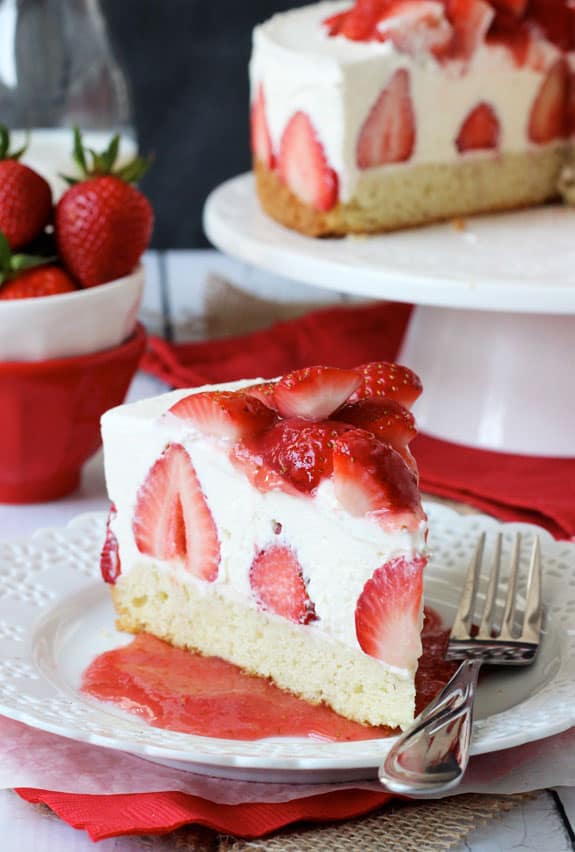 5. This make-ahead layered salad will disappear quickly at any potluck.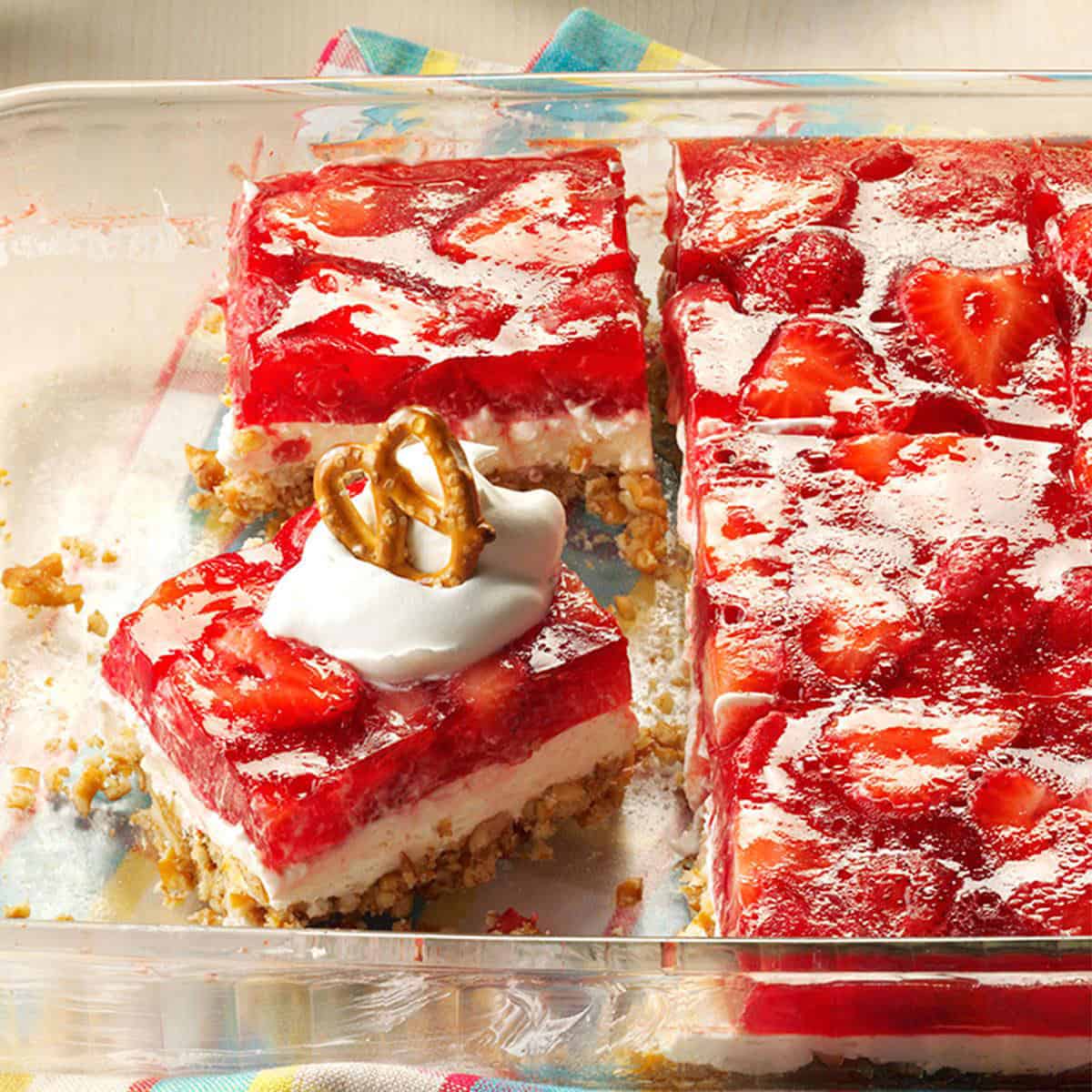 4. Classic strawberry shortcake reveals its dark, chocolatey side with these luscious mini cakes.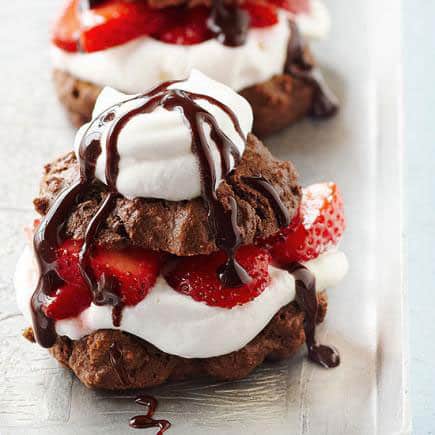 3. This vibrant pink layer cake is pure strawberry-on-strawberry goodness, with fresh strawberries going into the cake batter and frosting.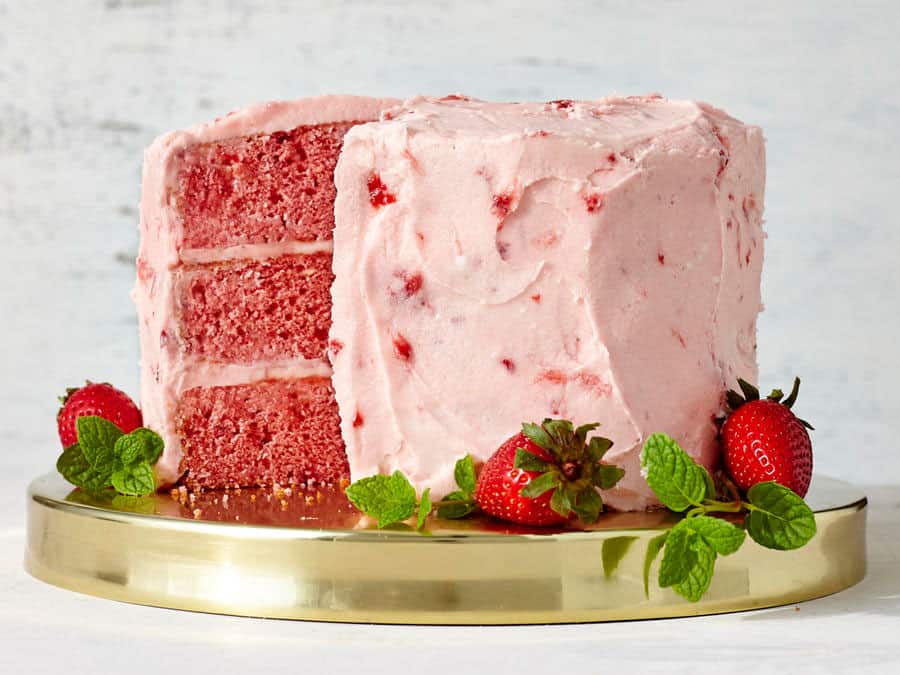 2. Every time you make this pretty dessert, someone will ask you for the recipe.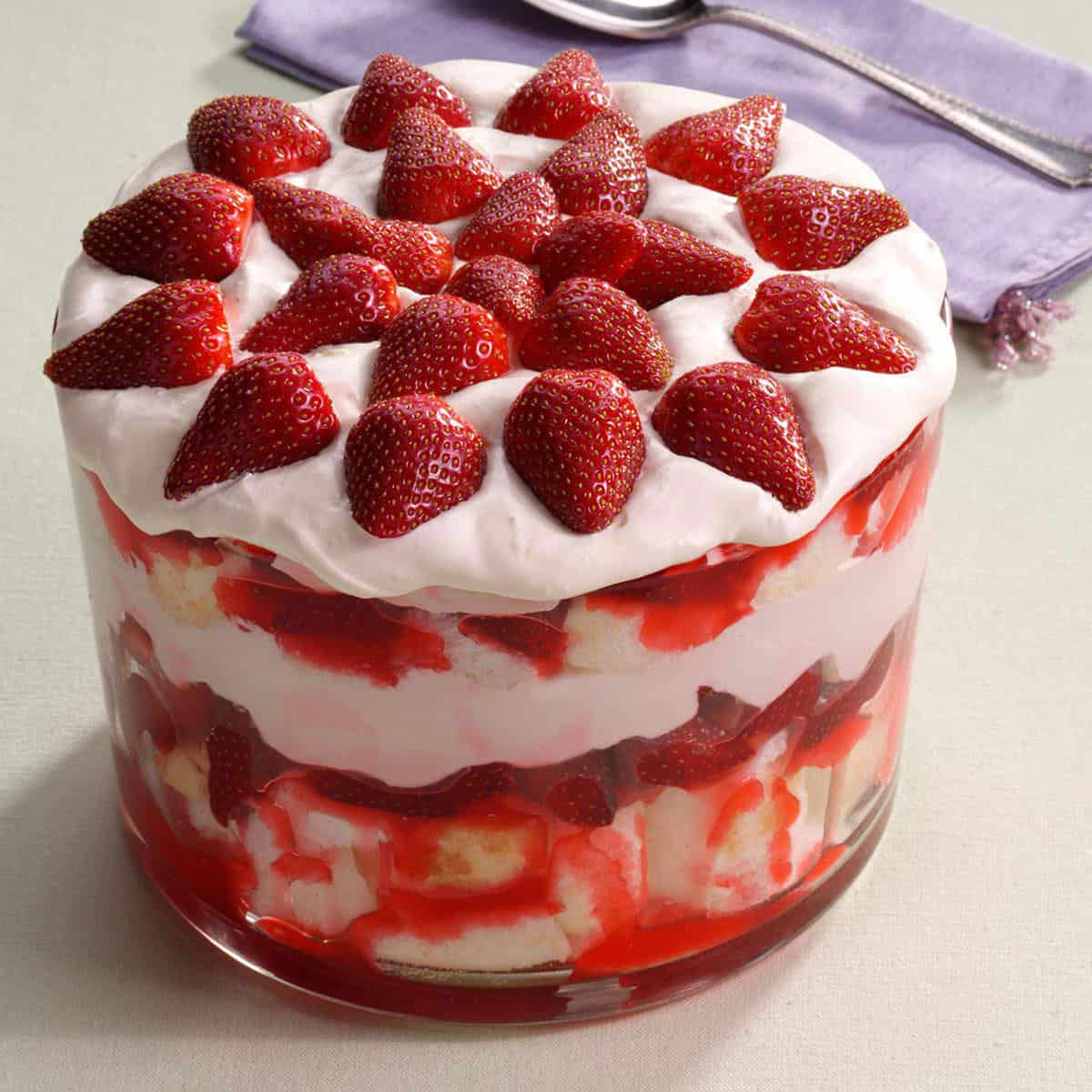 1. Our new favorite way to eat cheesecake.