This post may contain affiliate links, which means I may receive a commission if you click on a link and purchase something. As an Etsy and Zazzle Affiliate I earn commissions from qualifying purchases.
If cheesecakes are your all time favourite desserts you need to keep reading, because today we have rounded up 12 of the most amazing MINI chocolate cheesecakes we could find. Not only do they look absolutely ADORABLE but you don't have to share!
12 Best Mini Chocolate Cheesecake Recipes (Warning #4 will break your diet!)

12. Bakes in just 15 minutes and topped any way you like!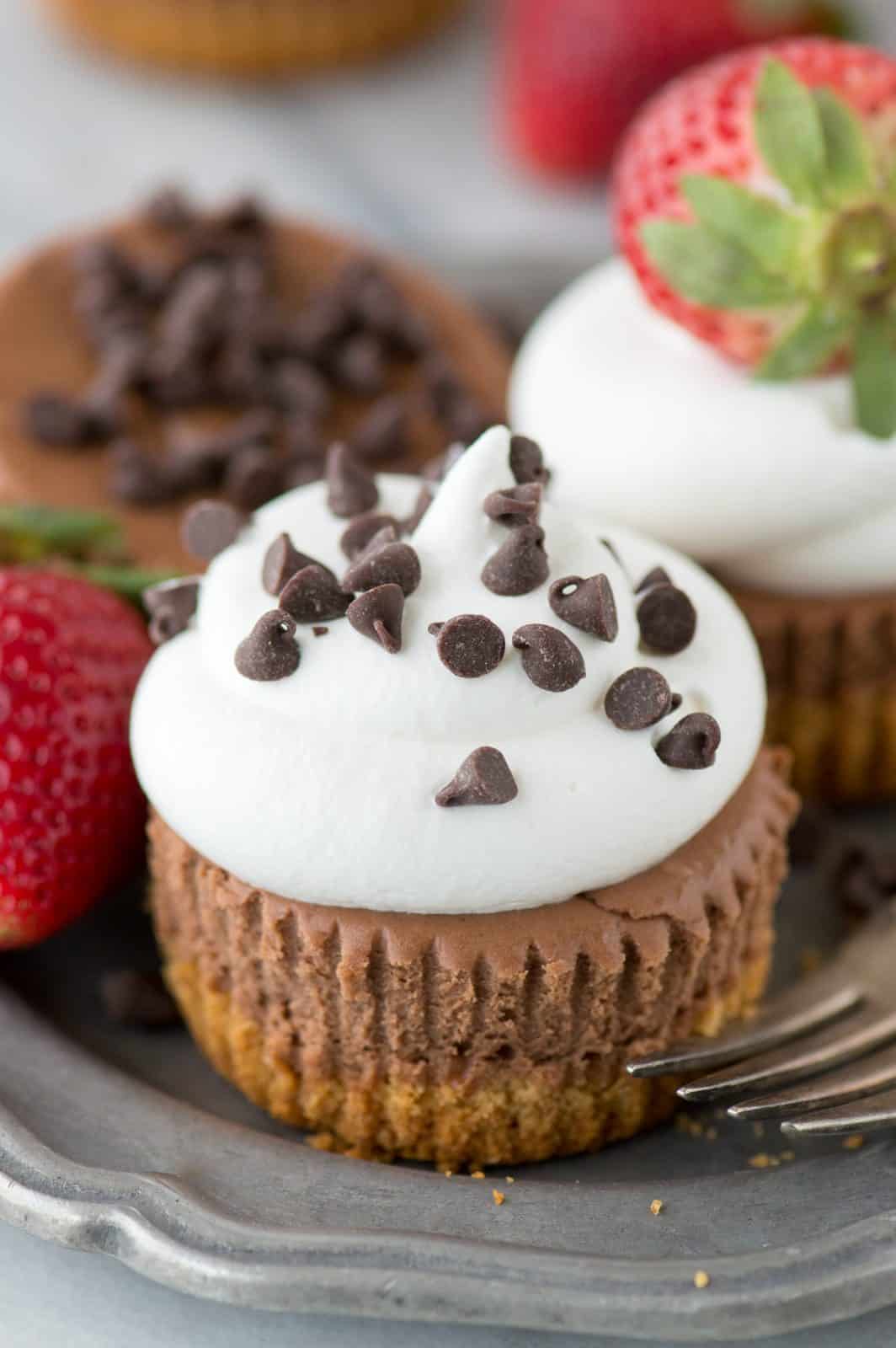 Found it here >> The First Year
These mini chocolate cheesecakes are paired with a graham cracker crust and take just 15 minutes to bake!
Don't forget when it comes to Vanilla Extract only the best will do!
11. Use an ice cream scoop for the perfect mini cheesecake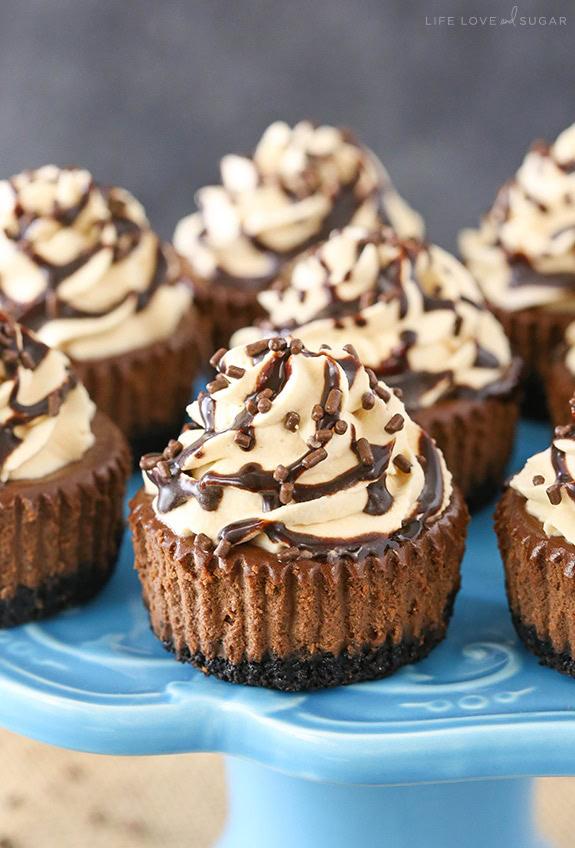 Found it here >> Life, Love & Sugar
These yummy mini cheesecakes bake right in the cupcake pan so there is no need for a pesky water bath!
If you need an ice cream scoop you can find one here.
10. Treat yourself guilt free because they're only 150 calories!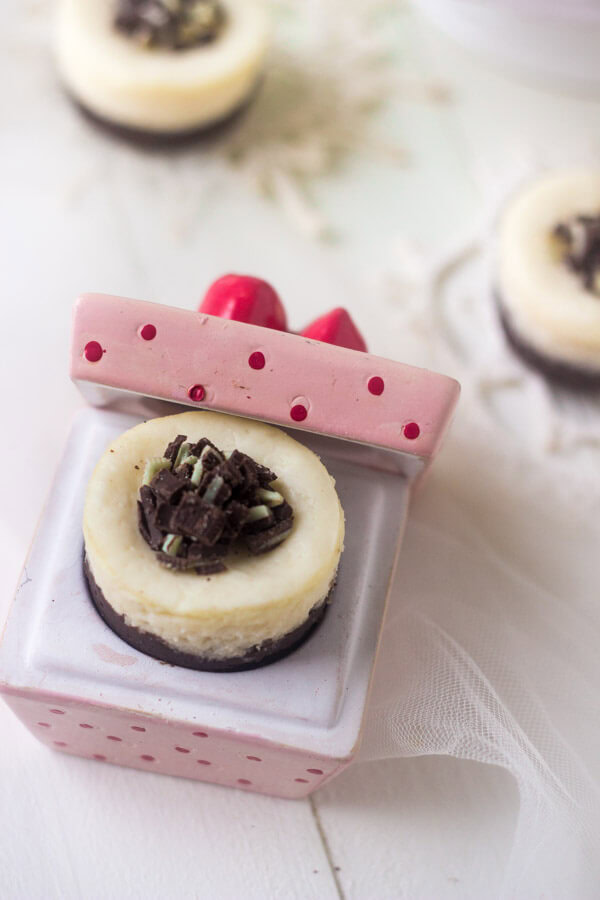 Found it here >> Julie's Eats & Treats
These mini mint white chocolate cheesecakes have a gluten free brownie crust and are only 150 calories!
You can get Truvia here.
9. If you LOVE Ghiradelli your will LOVE these cheesecakes!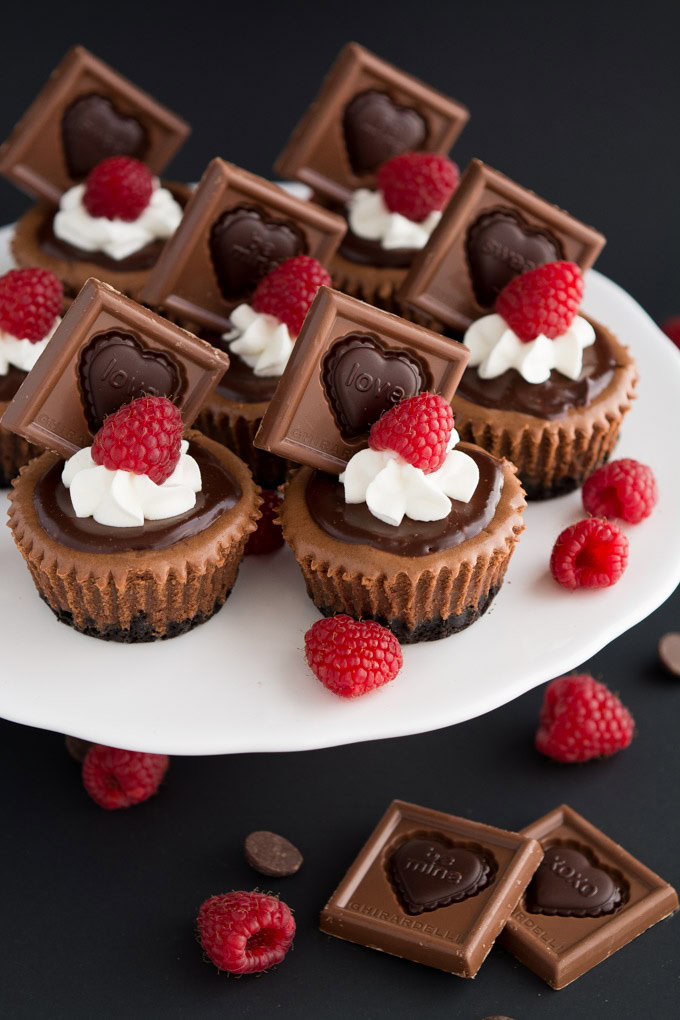 Found it here >> Garnish & Glaze
Even the crust of this mini cheesecake is made of chocolate and the Ghiradelli chocolate takes them to the next level!
You can easily get Ghiradelli baking chips here.