Ice activities are a brilliant way to combine sensory play with some science learning. These activities are fun for kids of all ages and are just as perfect in the winter months as they are the summer!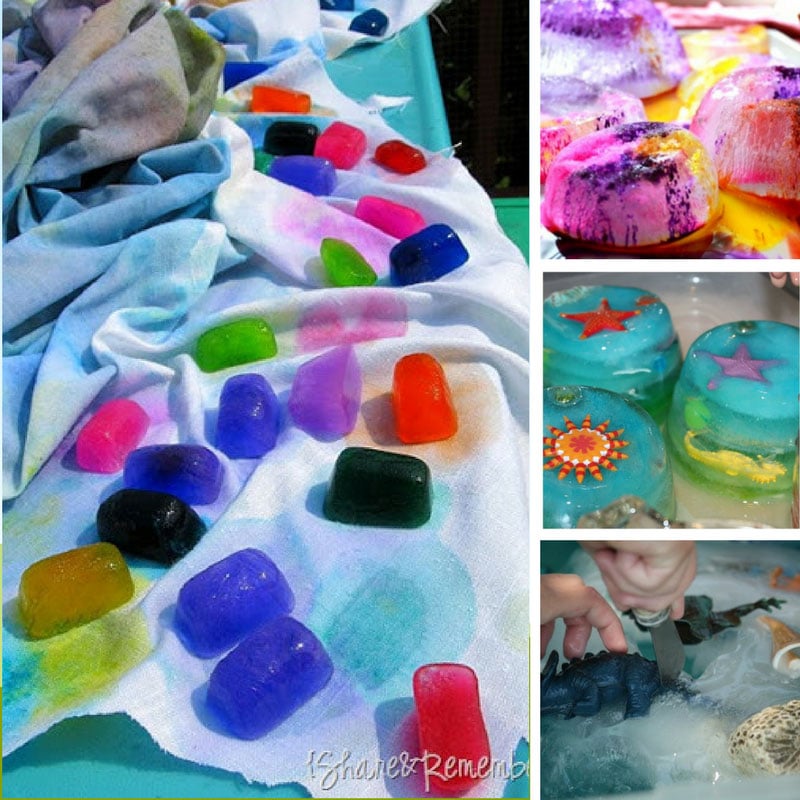 Ice Activities for Kids

When it comes to combining science with sensory play you can't beat ice activities! They're just as fun in the winter months as they are in the heat of the summer. And today we have everything from melting ice activities to a genius idea for playing with ice that doesn't melt!
20 Fun Things to Freeze in Ice Blocks
Ice Ocean Sensory Play and Ice Melt Activity
Ice Experiment for Kids
Frozen Dinosaur Eggs Excavation Ice Science Activity
Melting Ice Science Experiment with Salt and Liquid Watercolors
Ice Block Treasure Hunt
Glowing Ice Science for Kids
How to Use an Ice Cube Tray for Fine Motor Development
Freezing and Melting Objects in Ice
Frozen Fractals Ice Sculptures Activity for Kids
Ice Painted Sun Catchers
LEGO Science – An Ice Excavation Experiment
Rainbow Ice Cube Painting
Melting Elsa's Frozen Hands Activity
Tin Foil River and Mini Ice Boats
Exploding Pirate Treasure Chests
Dino Dig – Melting Ice with Salt and Water
Ice Cream in a Bag
Paintsicles
Coloured Ice in the Play Pool
Ice Chalk
Frozen Ocean Animal Rescue
Make an Ice Skating Rink with LEGO
Glitter Ice Cubes Sensory Play
Water Beads Ice Activity
Frozen Inspired Sensory Play with Shaving Cream and Ice
Reusable Ice Cube Play
[text-blocks id="end-post-list-kids"]