This post may contain affiliate links, which means I may receive a commission if you click on a link and purchase something. As an Etsy and Zazzle Affiliate I earn commissions from qualifying purchases.
These jewelry branding ideas are just what you need to take your small business to the next level.
Jewelry Branding Ideas You Need for Your Small Business
Are you looking for jewelry branding ideas to help your small business stand out from the crowd?
Whether you're an Etsy seller, or you have your own online store, branding your business is important to help increase your sales.
Today we're going to share with you our top selling lines of Jewelry Branding Kits that you can use to take your business to the next level.
Each of our kits contains the following pieces:
Business cards
Jewelry display cards
Gift certificates
Loyalty cards
Referral cards
Business card display stands
Thank you stickers
Keep reading to see our most popular designs.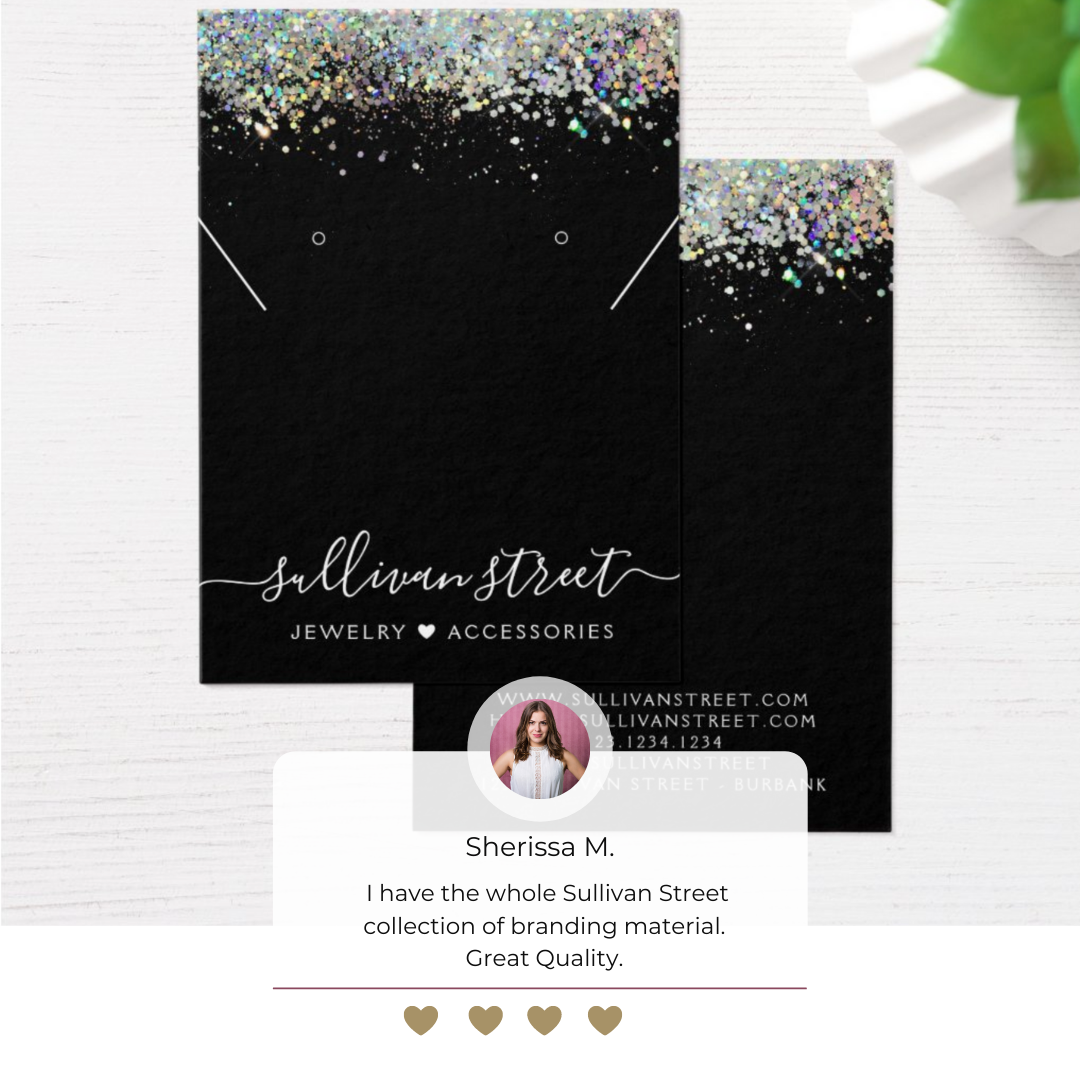 1. Business Cards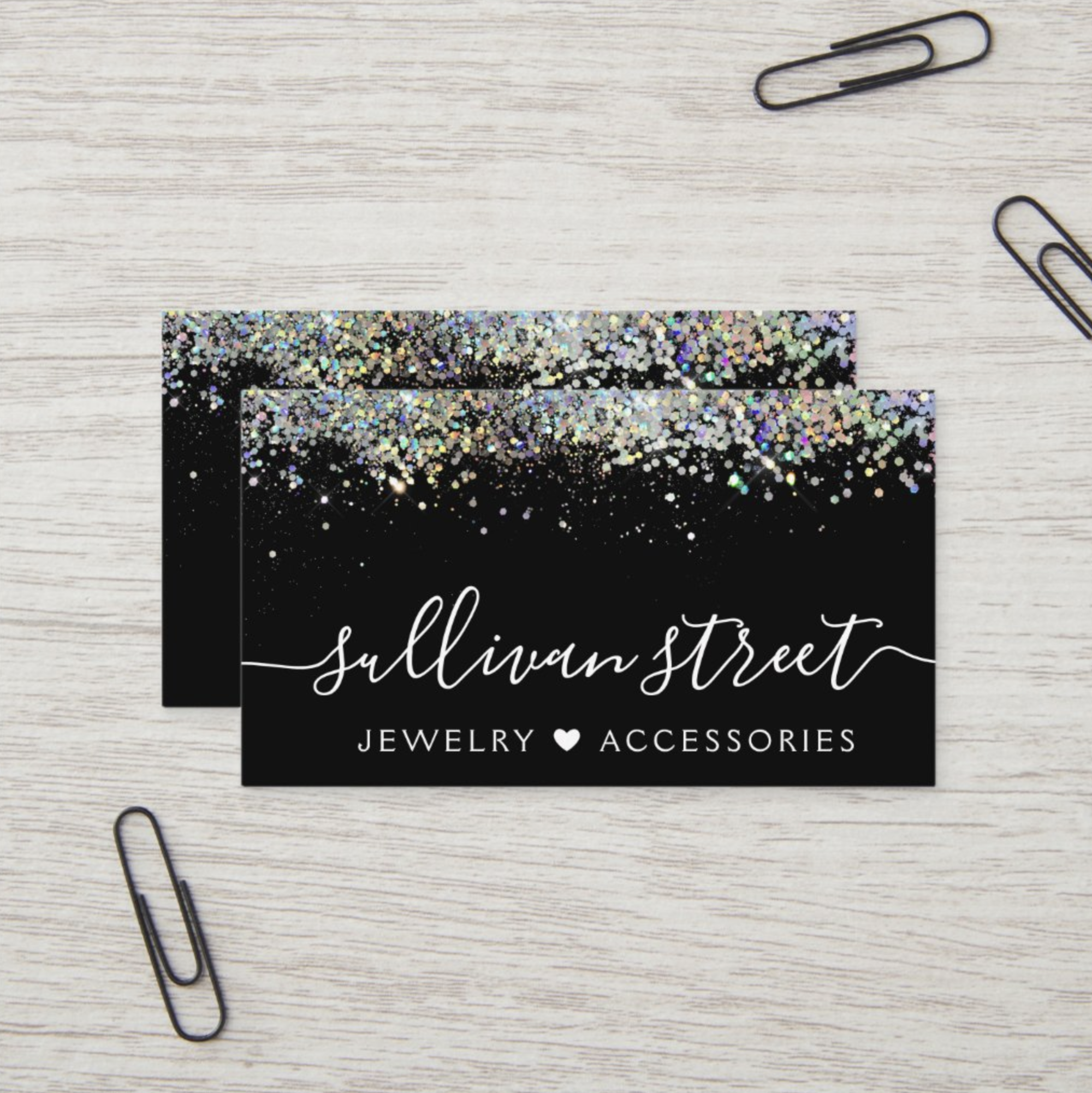 Every jewelry business owner needs their own business card to help spread the word. While it might be tempting to cut costs and make them yourself at home you want them to last, so it's a better investment to have them professionally printed.
Here are three clever ways you can distribute your business cards to help you spread the word that you're open for business:
Include one in every piece of correspondence you send in the mail. It doesn't matter who you're writing to, just pop a card in the envelope. The person who receives it probably won't visit your store right away, but next time they need to buy some jewelry you'll be in their mind.
Every time you pay for something at a hotel or a restaurant hand over your business card as well as your credit card.
Contact local clothing and accessories boutiques and ask if you can leave some cards on their counter.
2. Jewelry Display Cards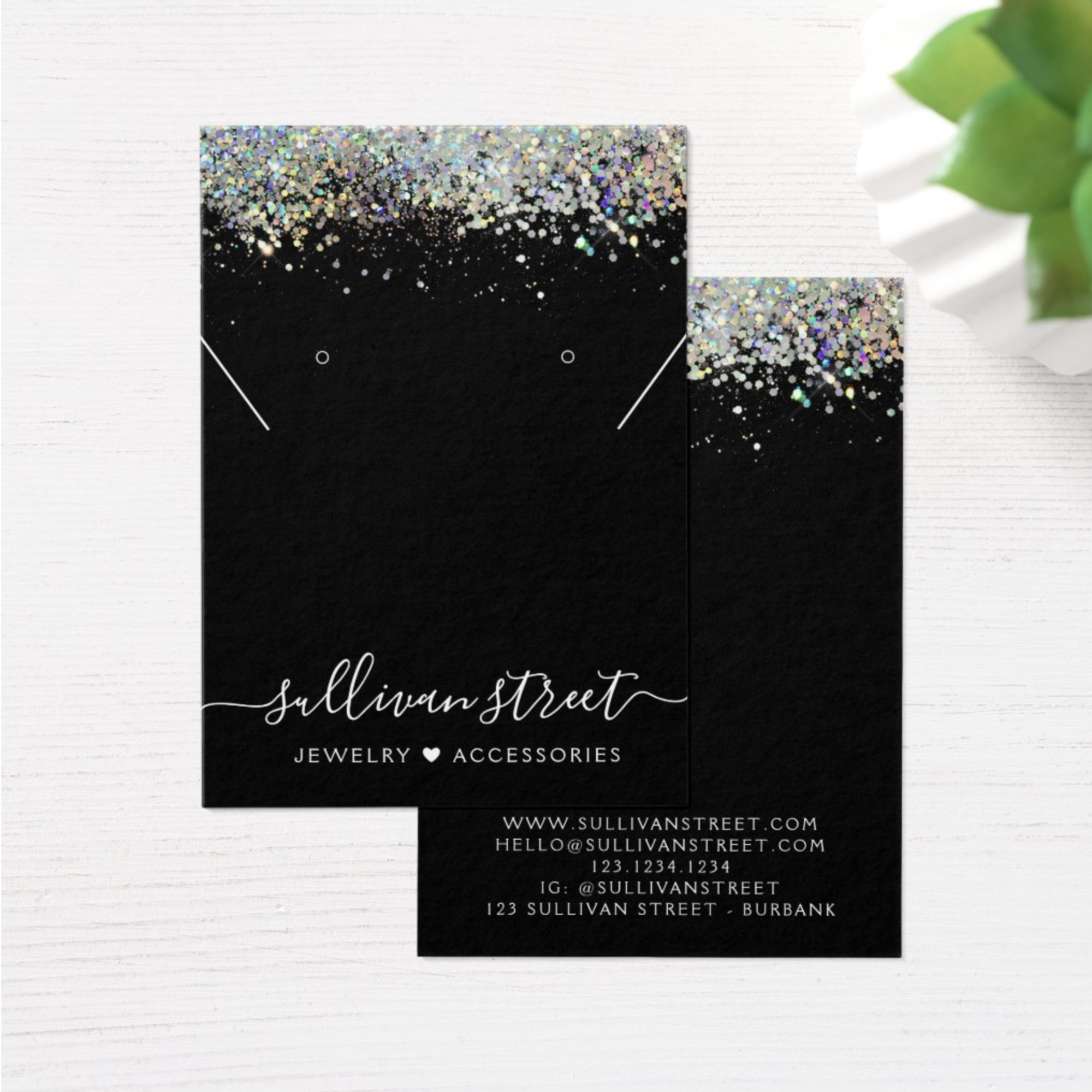 Another way to make your business look professional is to display your earrings and necklaces on a jewelry display card.
At Sullivan Street, we design our jewelry display cards with space on the back for you to add your business contact details. So they double up as business cards. This way when the person receiving your beautiful jewelry wants to buy more they know exactly where to find you!
To keep the costs down these are DIY jewelry display cards, which simply means that you have to cut the slits and punch the holes yourself following the template guides. The easiest way to do it is with a sharp pair of scissors and a Japanese screw punch (like this one). Settle down in front of your favorite Netflix show and you'll have them prepped and ready for displaying your earrings and necklaces in no time!
3. Gift Certificates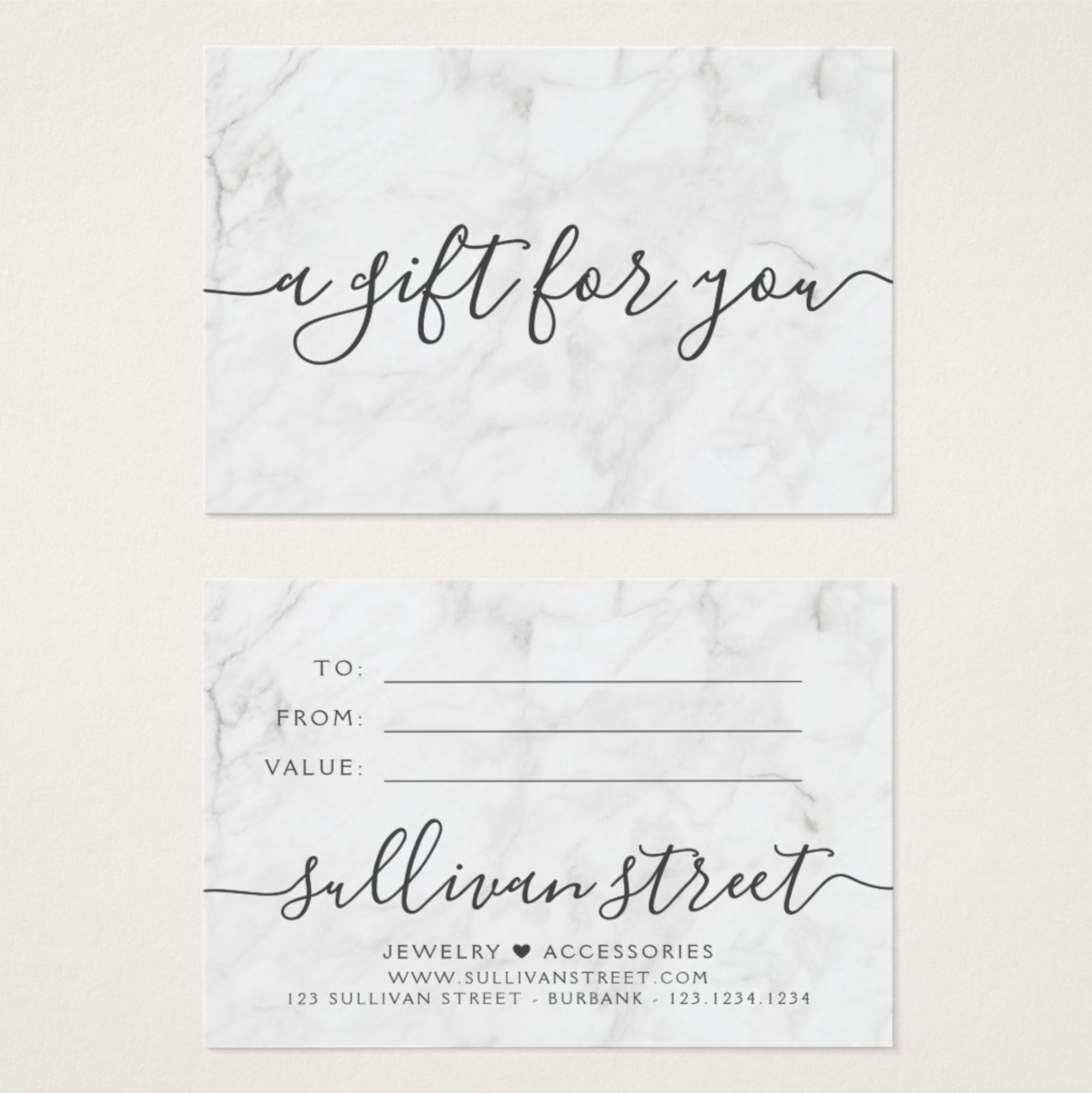 Another great way to grow your jewelry business is to encourage people to buy gift certificates for loved ones. These are always popular in our store in the run-up to Christmas, but you can sell gift certificates all year round for birthday and anniversary presents.
4. Loyalty Cards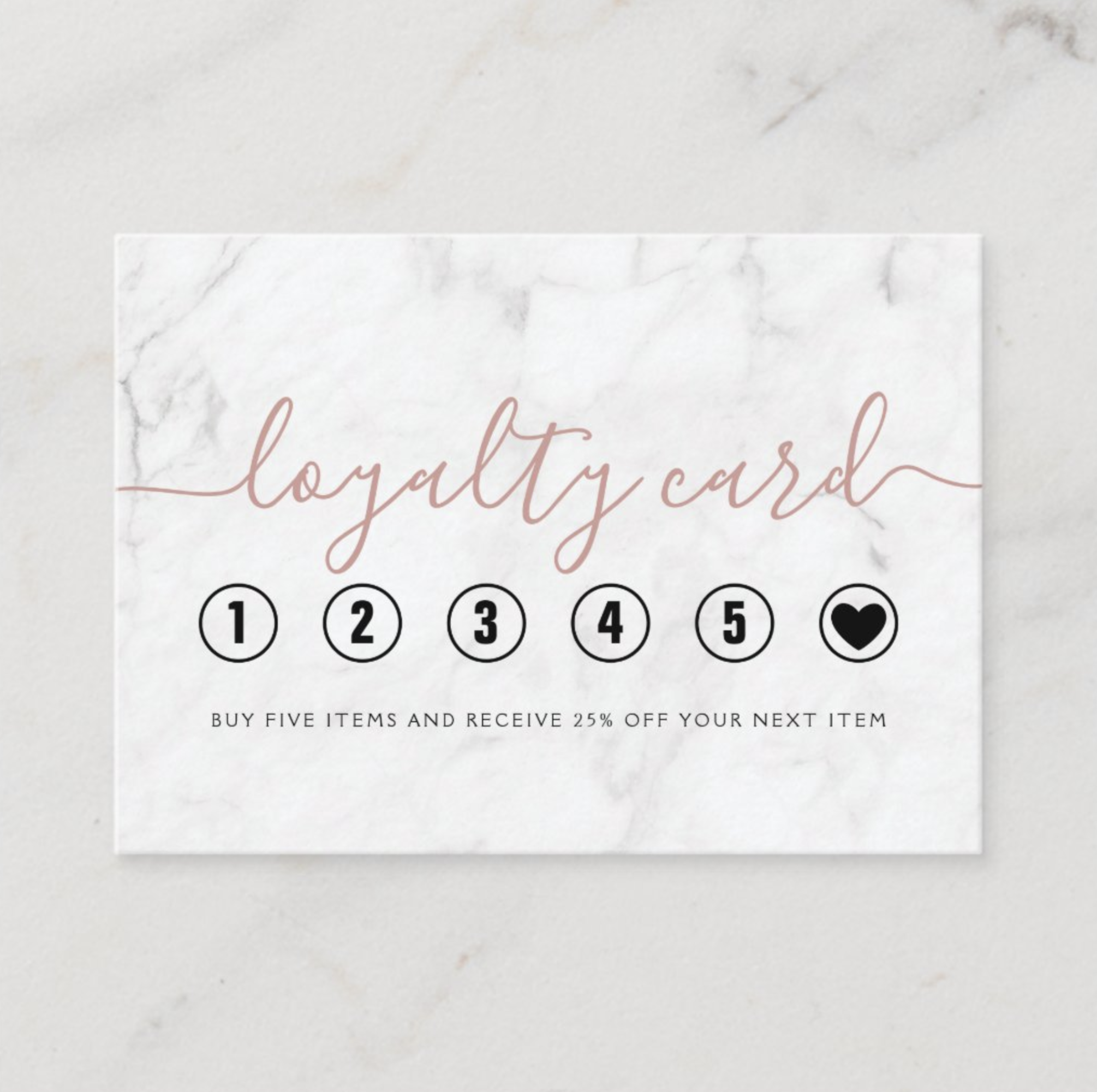 You have to put a lot of time and effort into finding your customers, so once they have placed an order encourage them to come back by offering a loyalty scheme. You can easily customize our loyalty cards with details of your offer, like a percentage discount, or buy so many pieces and get another free.
5. Referral Cards
Another popular item in our Jewelry Business Branding Kits is our Share the Love referral cards. This time you are encouraging happy customers to tell their friends and family about you in return for a discount. Be sure to pop one of these into all of your packages before mailing out your jewelry.
6. Branded Card Display Stands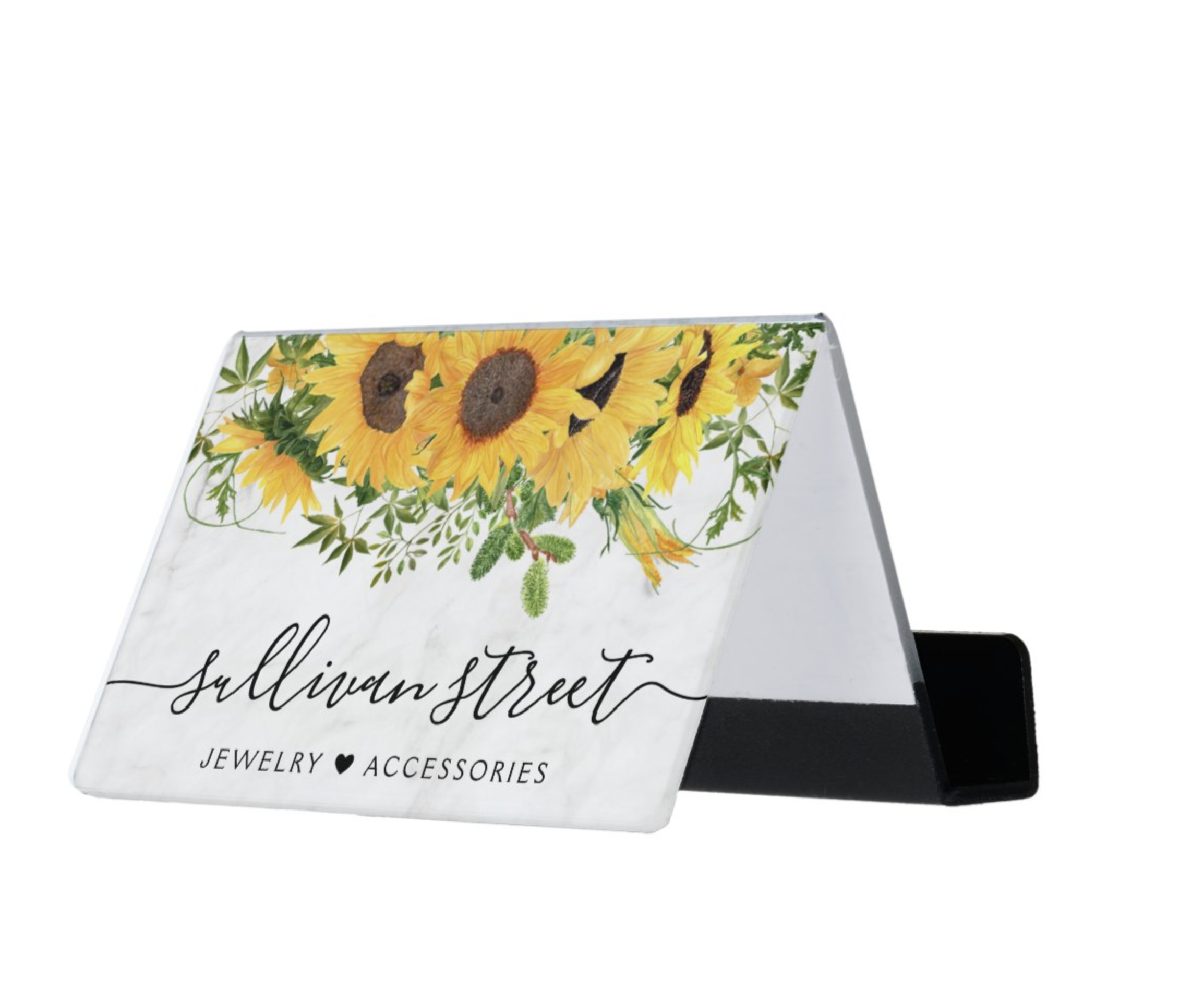 You'll need somewhere to store all of your different branded cards so why not treat yourself to one of our co-ordinating display stands. They're great for including in your Instagram photos too!
7. Thank You Stickers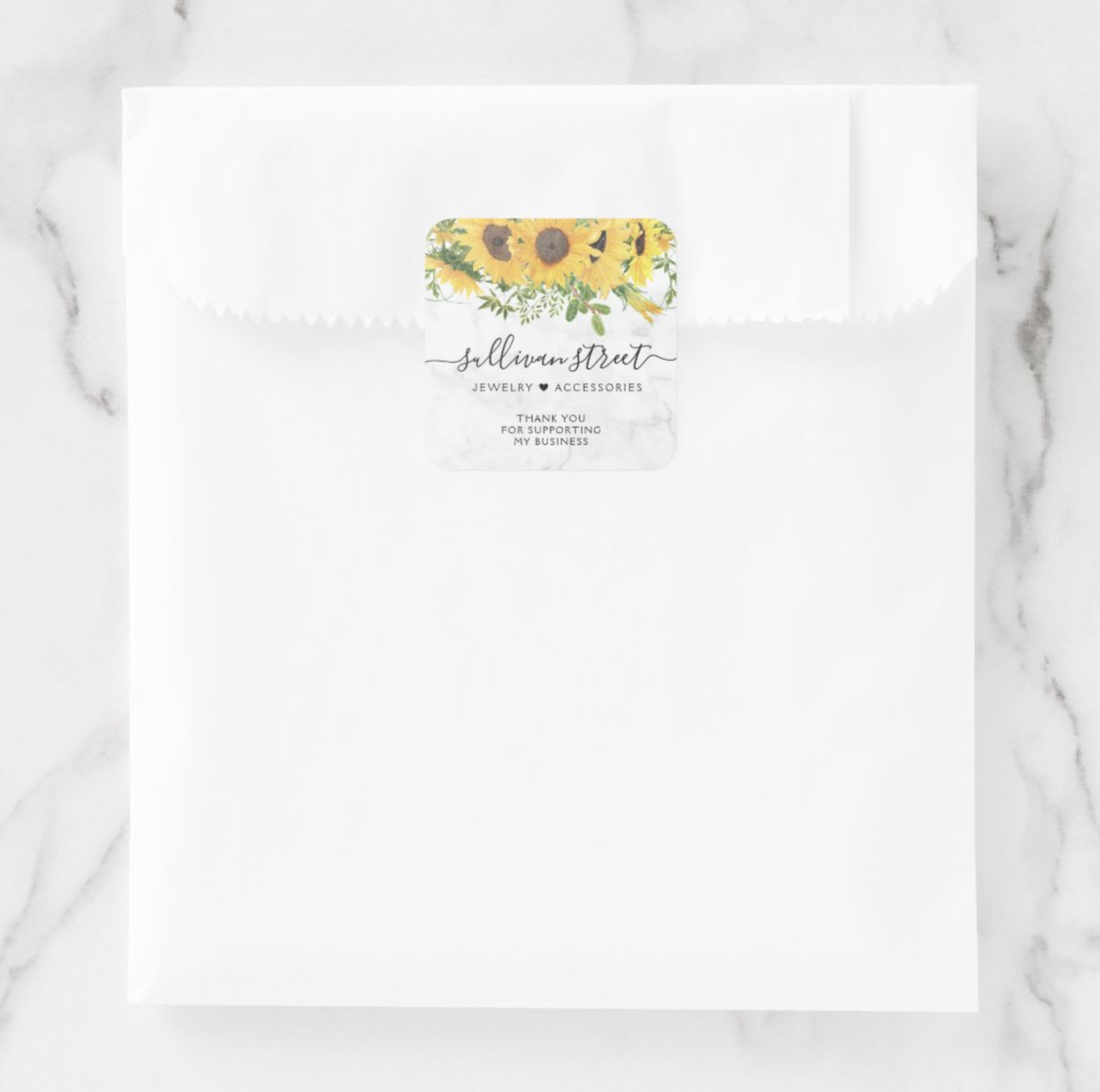 Our branded stickers can be customized with your business name and are the perfect way to thank your customers for supporting your business.
You can stick them on your packaging or on the outside of your parcels and they're available in different shapes and sizes.
Which Jewelry Branding Kit Will You Choose?
We've helped more than 500 small businesses up their marketing game with our jewelry branding ideas. To start personalizing your own branding kit just head to our store and choose your favorite design.
Once you've picked out the style that best suits your business simply hit the Personalize button and add in your own business name and contact details.
Our orders are fulfilled by Zazzle who will professionally print all of your items and ship them directly to your door.