No time (or creative energy) to replicate all of the amazing bullet journal layouts you've been drooling over? Cheat! Check out these bullet journal printables that you can use to fill your BuJo!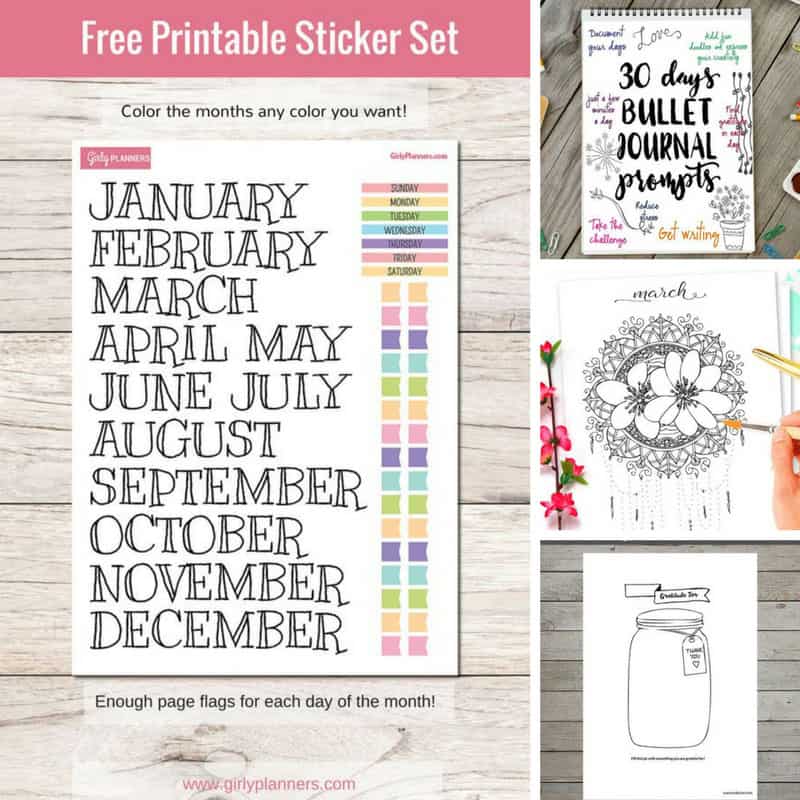 Bullet Journal Printables

The one downside to using a Bullet Journal is that you can spend hours drooling over everyone else's layouts. If you don't feel creative enough to make them yourself, or you just don't have the time (because you're too busy drooling) then you're going to love today's collection. I've rounded up 15 fabulous layouts that are actually bullet journal printables.
Yep, you can just print them out and stick them right in your own BuJo! Or if you have a little time and you don't want to be sticking things in you could trace over them.
Most of these printables are totally free to download, but I have included a few of my faves from Etsy… make sure you scroll all the way to the end if you're a fan of FlyLady because you will not want to miss that last one!
Oh and don't forget to save your favourite printable bullet journal pages to Pinterest as you go! Just click the red save button on the picture!
Related Posts:
Keep yourself motivated

(via My Lovely Hook)

(via Space + Quiet)
Print out all of your layouts

(via Simple Made Pretty)
Keep track of everything you're grateful for

(via Space + Quiet)
Keep track of your habits and goals

(via Wundertastisch)
Keep track of the books you've read

(via The Petite Planner Blog)
Keep track of the movies you've watched

(via 365 Days of Journalling)
Set up your monthly spread

(via The Petite Planner Blog)
Track your daily habits

(via Daisy Cottage Designs)
Plan out your home projects

(via Mom Envy)
Use stickers to make your month headings look pretty

(via Girly Planners)
Journal in your BuJo

(via Kleinworth & Co)
Create a monthly goal map

(via Indigo Printables @ Etsy)
Plan your whole week

(via Drumla Shop @ Etsy)
Track your FlyLady zones and keep your house clean

(via Elle and Annie @ Etsy)
Related Posts:
Pin these ideas!
Hit the button to save these ideas for later.
Don't forget to
follow us on Pinterest
for more great stuff!

&
---