DISCLOSURE: Some of the links below are affiliate links. This means that, at zero cost to you, I will earn an affiliate commission if you click through the link and finalize a purchase. All opinions are my own, and I only recommend products that will add value for my readers.
I'm revealing my favourite source of affordable digital scrapbook papers and elements and how I use them in my junk journal. If you haven't discovered Pixel Scrapper yet you are missing out!
Do you love to spend your free time making junk journals or working in an art journal and struggle to find affordable printables you can use?
Today you're in luck because I'm going to tell you all about my favourite creative resource… Digitalscrapbook.com!
I'm going to share some of my go to kits with you and let you know how I use them in my junk journals and art journals.
1. Solid Paper Kits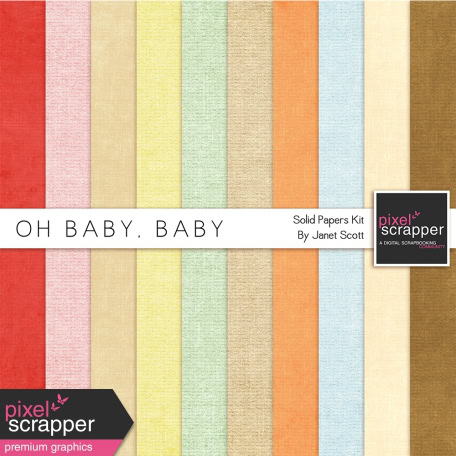 Pixel Scrapper has hundreds of solid paper kits like this Oh Baby, Baby set.
I love to use solid papers as the base of my junk journal signatures. They set a nice foundation for me to work on with my spreads.
I love this kit because of the muted colours that work well with vintage and more abstract spreads. They also have a linen effect to them which prints out really well.
2. Collage Kits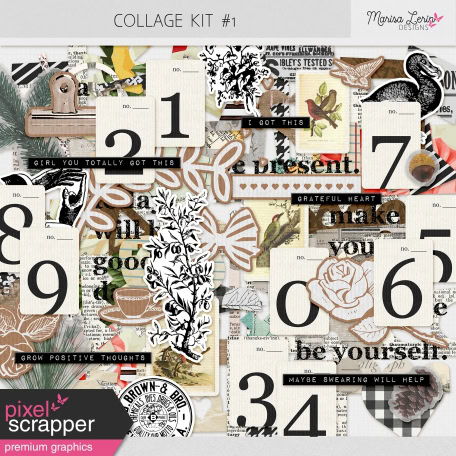 I love to collage in my junk journal and Collage Kit #1 is my favourite kit because it has so many different elements to cut out and collage with. There are numbers, and florals and torn paper shapes. And even a dodo!
3. Journaling Cards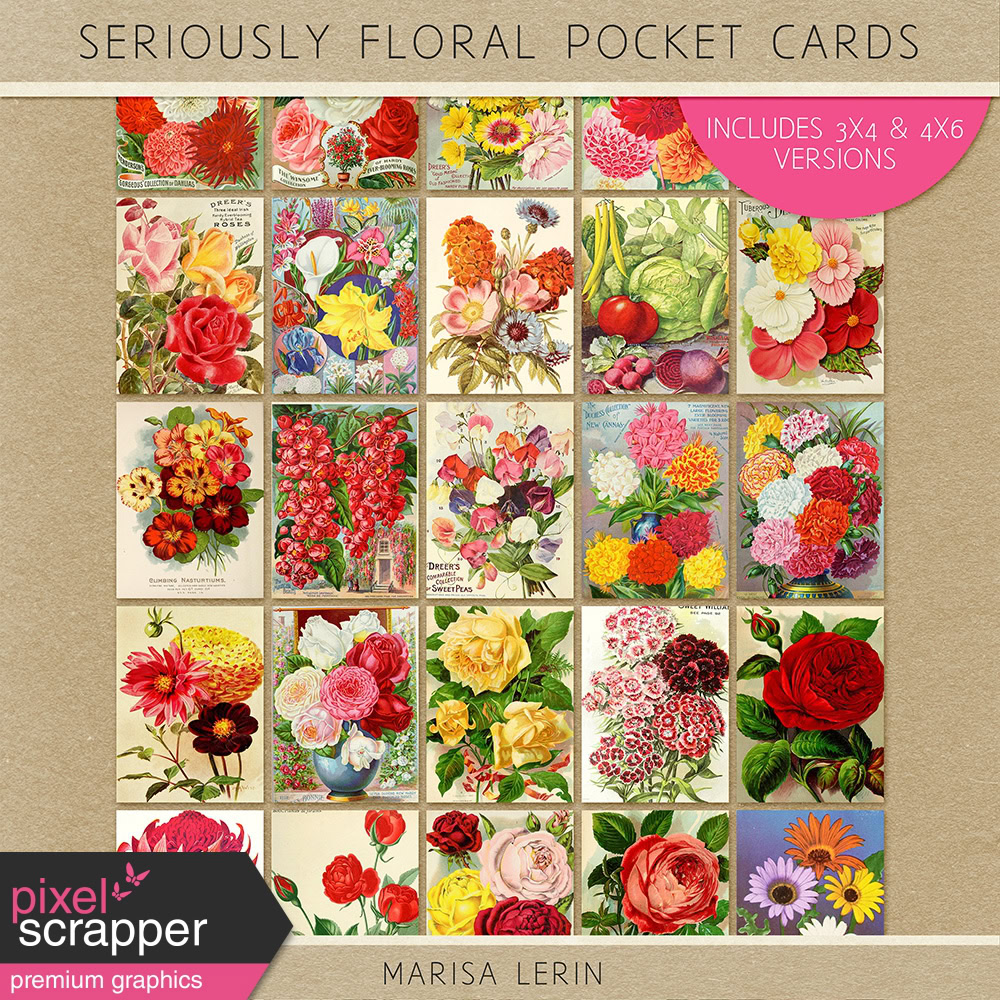 Every junk journal needs some journal cards to tell our stories on and Pixel Scrapper has journaling cards in all shapes and sizes. I love these pocket cards from the Seriously Floral kit because they are so bright and colourful.
4. Tabs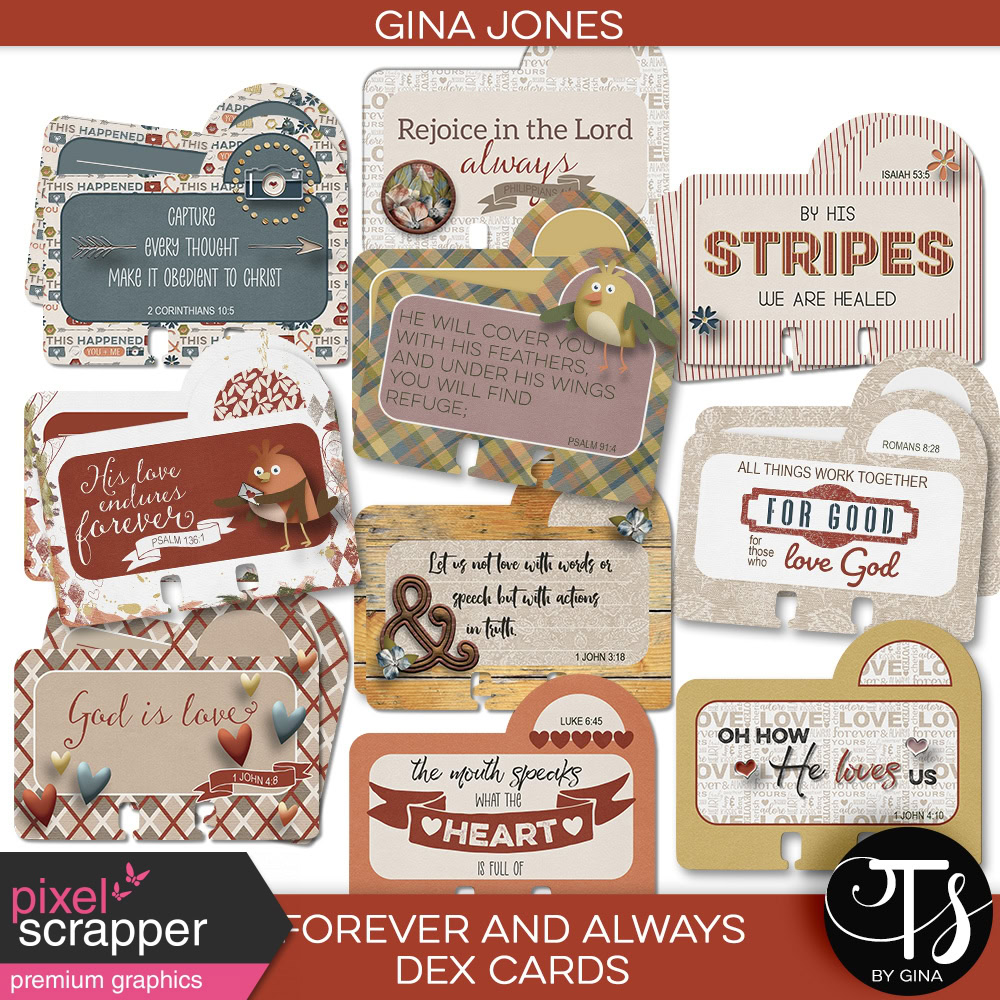 If like me you like to add some texture to the edges of your junk journal pages you need lots of tabs! This set of dex cards from the Forever and Always kit are perfect for that. You can also use them in your journal spreads by tucking them onto the top of a journal card or pocket.
5. Word Art Labels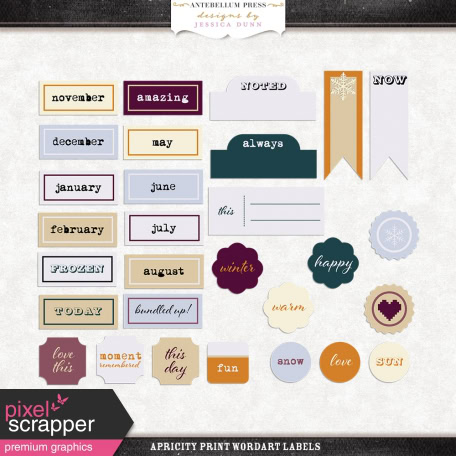 Another must have in my junk journal spreads is word art. I love this label set because the elements are really easy to cut out and they're perfect for story telling.
6. More Word Art Labels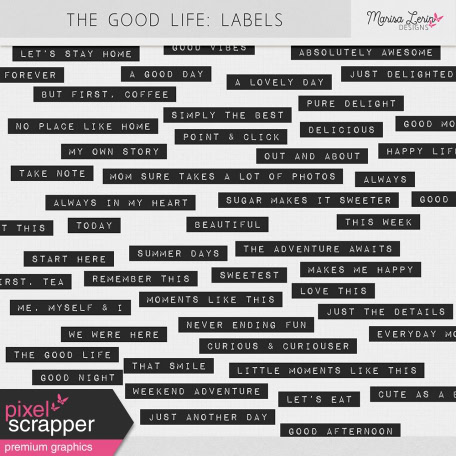 You can never have too many word art labels ready for journaling right? Which is why I love this black and white labels kit too, with the ubiquitous label maker style and so many versatile words to use in story telling layouts!
7. Fussy Cut Elements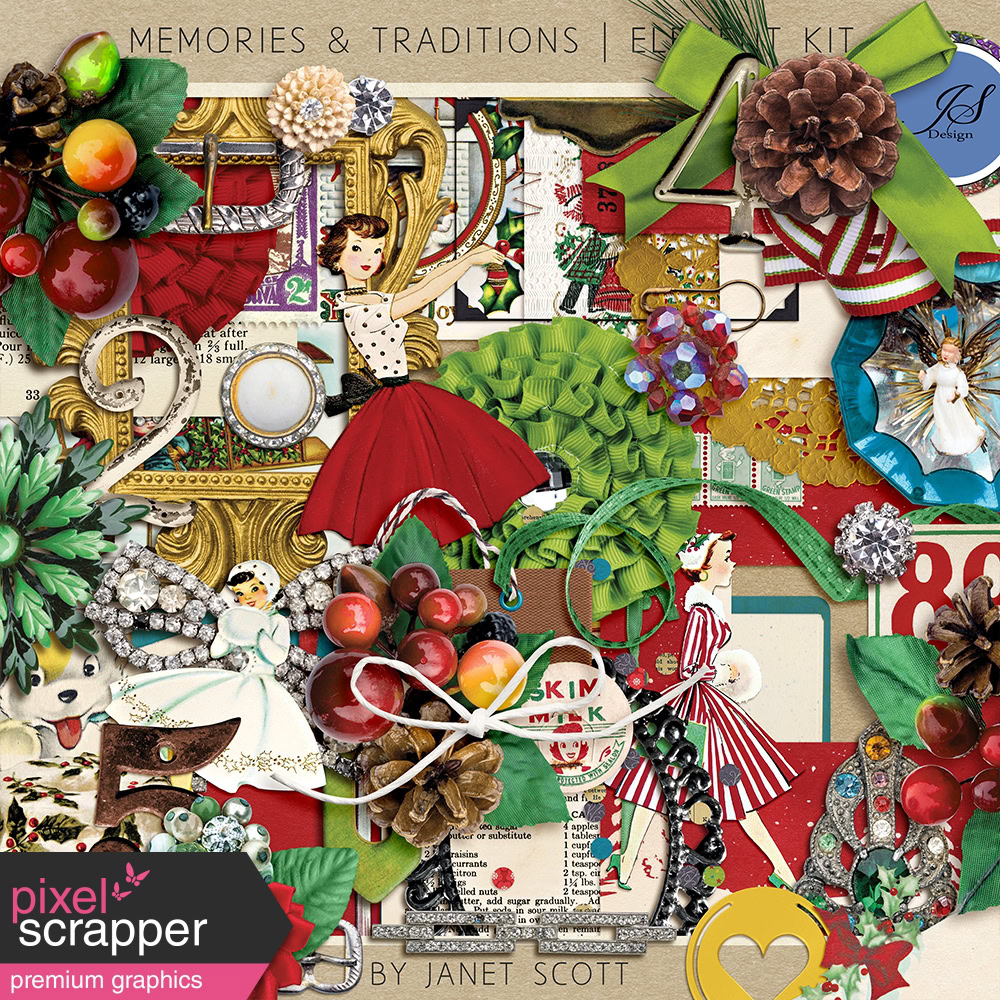 I have a love-hate relationship with fussy cutting. I love how the elements look on my pages but I don't often have the patience to actually sit and cut the pieces out!
I do love this memories and traditions kit though because it has so many different elements, including vintage paper dolls that are perfect for using in your December Daily journal.
9. Vintage Maps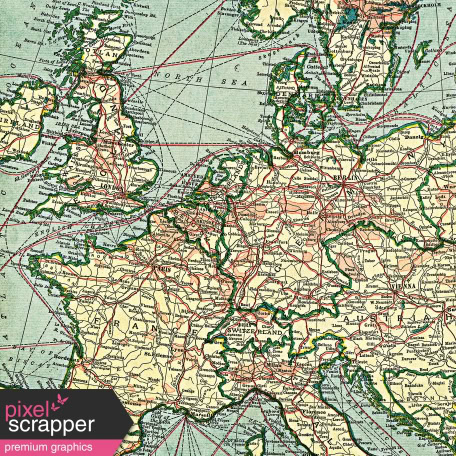 Another element I love to include in my junk journal spreads and art journal collages is vintage maps. This set is all from Central Europe but there are many more to choose from on Pixel Scrapper.
10. Mini Kits
If I'm having a tough day and just want to make a really easy layout in my junk journal without having to worry about finding elements that go together from my stash I simply head to Pixel Scrapper and search for a mini kit.
They are perfect for making spreads in your journal because they include papers and elements and everything goes together perfectly! All you have to do is cut out the pieces and arrange them on your page.
This Yesteryear mini kit is one of my favourites, I love the photograph of the three little girls (I wonder what the photographer did to get them to all stand still and look at the camera!) and the vintage advertisements.
10 Reasons to Love Pixel Scrapper
See, I told you it was a wonderful resource for junk journals! If you want to try it out for yourself all you need to do is open a free account at digitalscrapbook.com.
Each graphic on the site costs one credit to get and you get 5 free credits each day so you can go and have a test drive so to speak.
If you want to get more than five items a day then you can go ahead and sign up for a paid monthly membership which is what I have – and it's worth every penny!