Who knew that the simple magazine holder was actually the key to getting organized in every room in your house! So many hacks you'll wish you knew about sooner!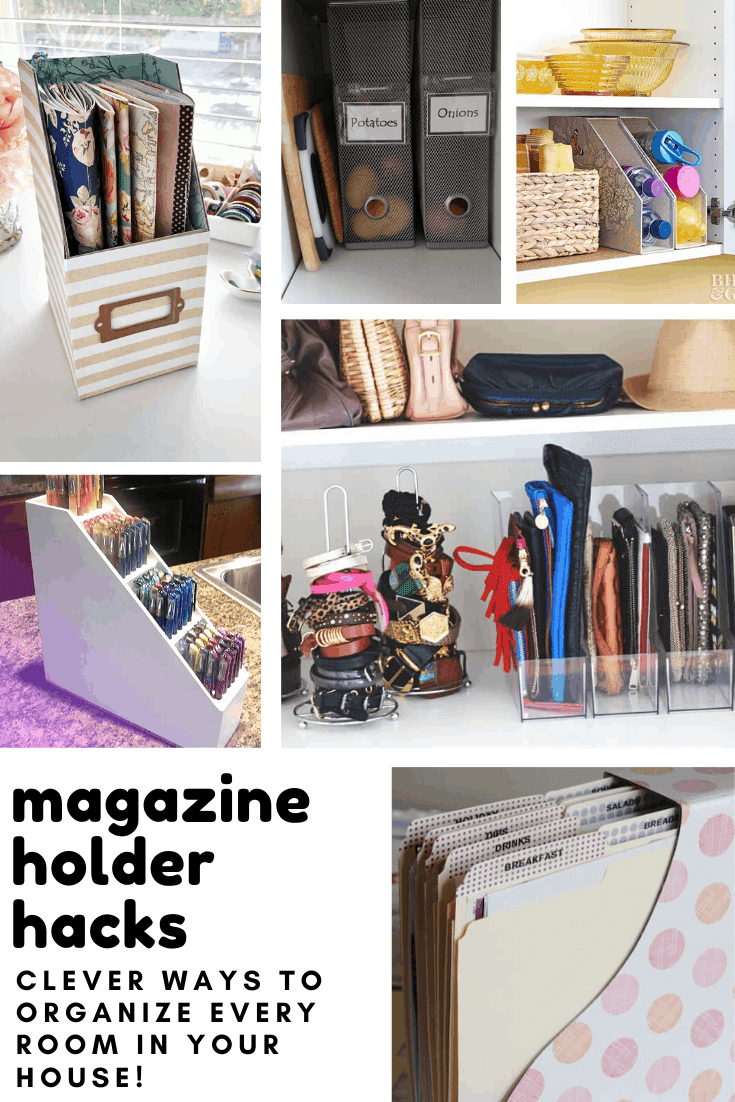 Magazine Holder Storage
I bet you have a magazine holder or two on a bookshelf somewhere in your home filled with magazines, or papers.
But did you know that you can use that simple magazine holder to help you organize a ton of other things?
Like your purses, or your pens, or even your potatoes?
Keep on scrolling for 19 different ways you can put the simple magazine holder to work to help you get organized!
1 | Clutch Organizer
2 | Bullet Journal Storage
3 | DIY Greeting Card Organizer
4 | DIY Pen Storage
5 | Water Bottle Storage
6 | Recipe Holder
7 | Gift Wrap Organization Station
8 | Produce Organizer
9 | Tin Can Organizer
10 | Router Storage
11 | DIY Packet Spice Organizer
12 | DIY iPad Dock
13 | Hot Iron Storage
14 | Wedding Planning Engagement Gift Basket
15 | Eye Shadow Storage
16 | DIY Yarn Storage
17 | Knuff Mail Station
18 | KNUFF Transformable Coffee Table
19 | DIY Magazine Holder