Does it get more magical than these amazing unicorn treats? Filled with rainbows and sparkles they're perfect for parties and playdates!
This post may contain affiliate links, which means I may receive a commission if you click on a link and purchase something. As an Etsy and Zazzle Affiliate I earn commissions from qualifying purchases.
Unicorn Treats
My daughter is working her way through Girl Guiding badges right now and the one she really wants is the Unicorn Badge. In order to achieve it one of the things she needs to do is make a unicorn treat of some sort, so that's what I've been searching for today. And oh boy did I find so many magical and totally delicious ideas I thought I'd round them all up so you could see them too!
They'd be perfect for a unicorn themed party, a playdate or just family treat night!
Related Post: Unicorn Crochet Pattern
1 | Greek Yogurt Unicorn Bark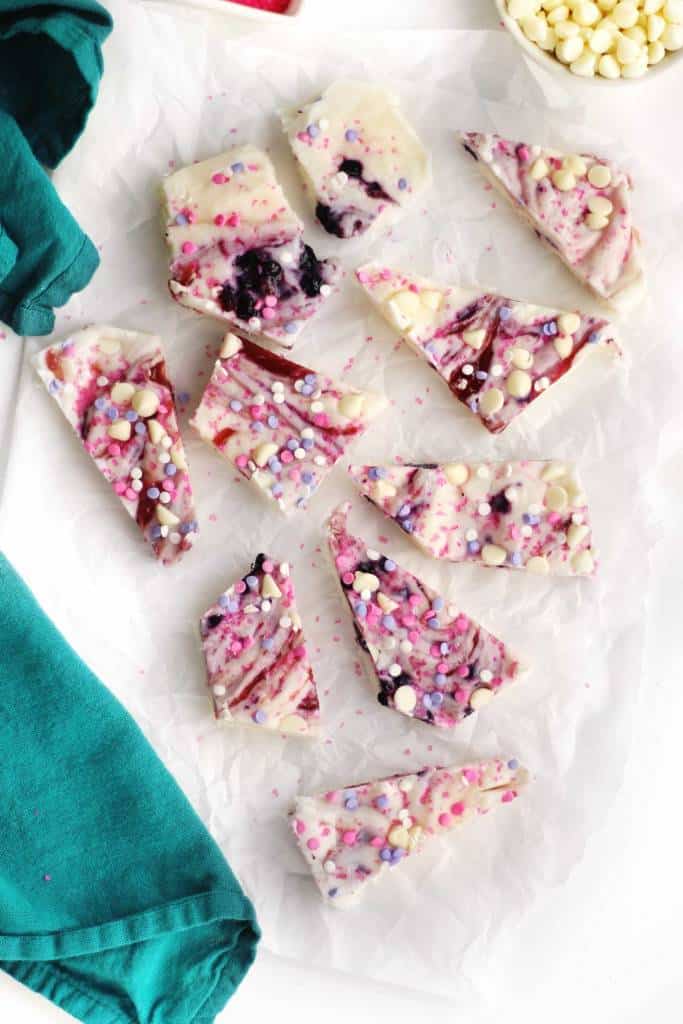 Ooh this unicorn yogurt bark looks magical! My daughter loves browsing the baking aisle checking out all the different kinds of sprinkles so this would be perfect for her!
Greek Yogurt Unicorn Bark by Rhubarbarians
2 | White Chocolate Dipped Strawberry Unicorns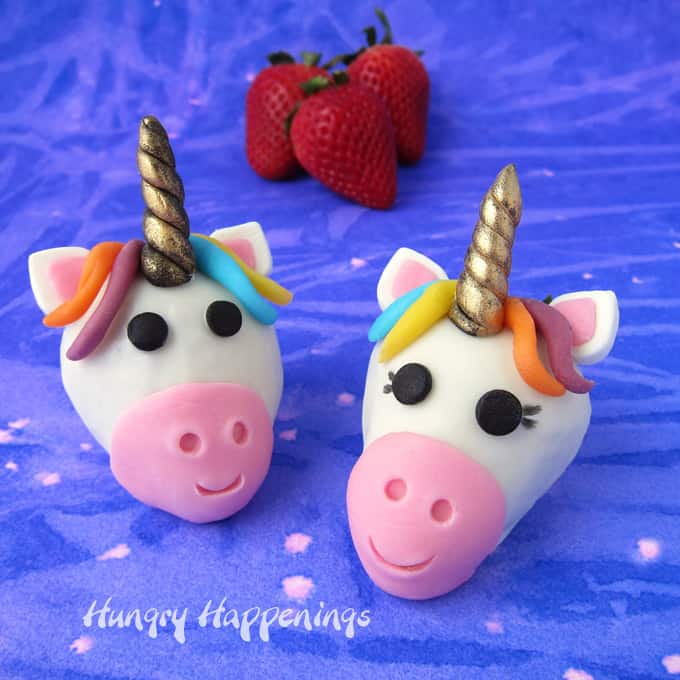 Wow! How amazing are these unicorns! I never would have guessed there were strawberries underneath! I think the technical skill is out of reach of my six year old but these would go down a storm at a unicorn themed party!
White Chocolate Dipped Strawberry Unicorns by Hungry Happenings
3 | Magical Unicorn Toast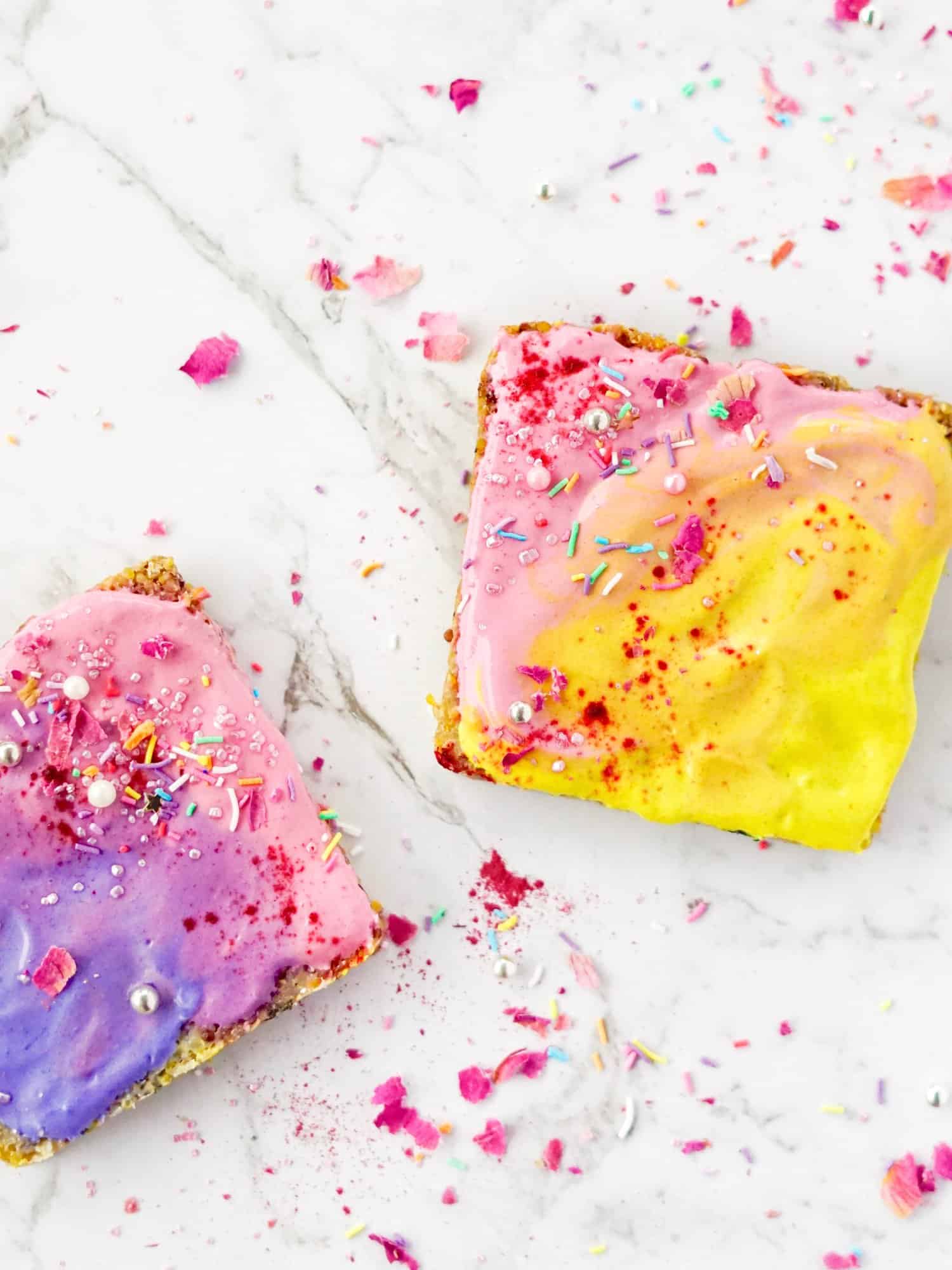 Well toast just went to a whole new level! My mouth is watering just looking at the picture! If you have a child that doesn't like to eat breakfast you might just convince them otherwise with this!
Magical Unicorn Toast by Health Food Project
4 | How to Make Easy Unicorn Pops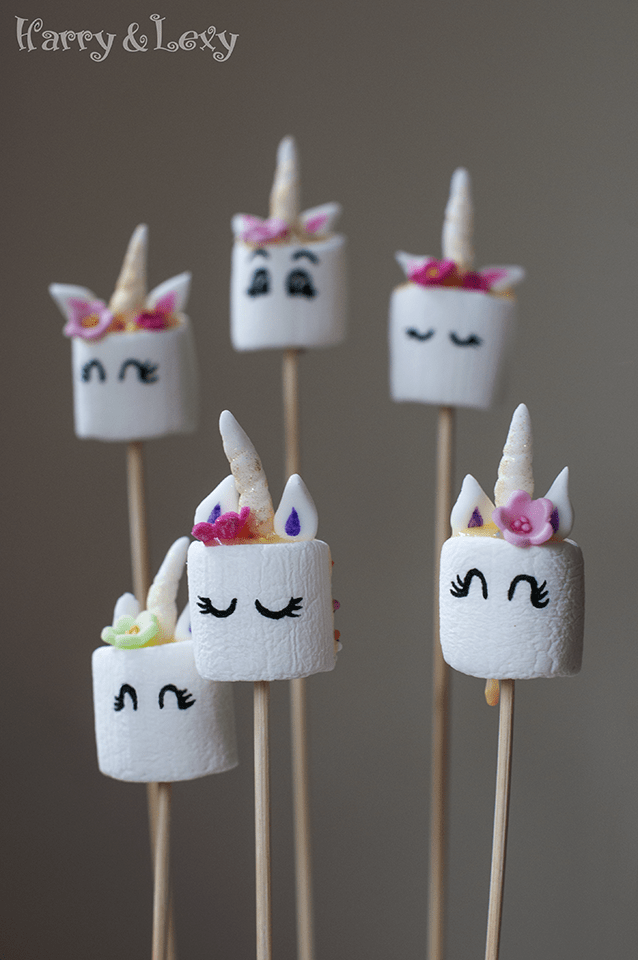 Ok now we're back in the realms of something your kids can make with you, especially if you make the horns and ears ahead of time! How adorable are these marshmallow unicorns? These would be fun to make (and eat) at a party or playdate that's for sure!
How to Make Easy Unicorn Pops by Harry and Lexy
5 | Magical Unicorn Birthday Cake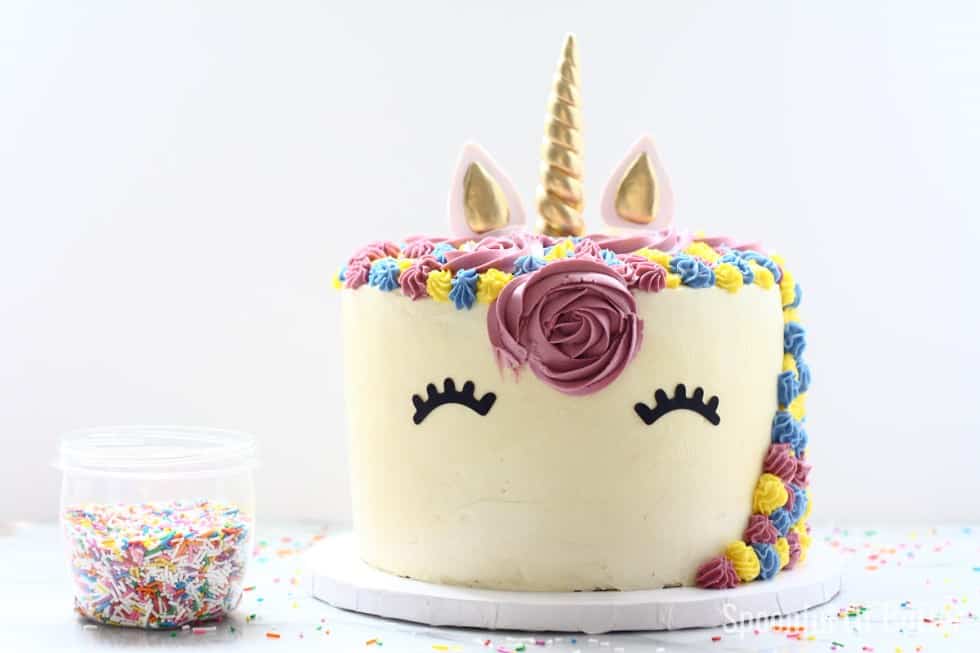 Oh boy this unicorn birthday cake is MAGICAL! Obviously your child is going to need a bit of help with the decorating but they will have fun making the rainbow sponge to go inside!
Magical Unicorn Birthday Cake by Spoonful of Butter
6 | Unicorn Hot Chocolate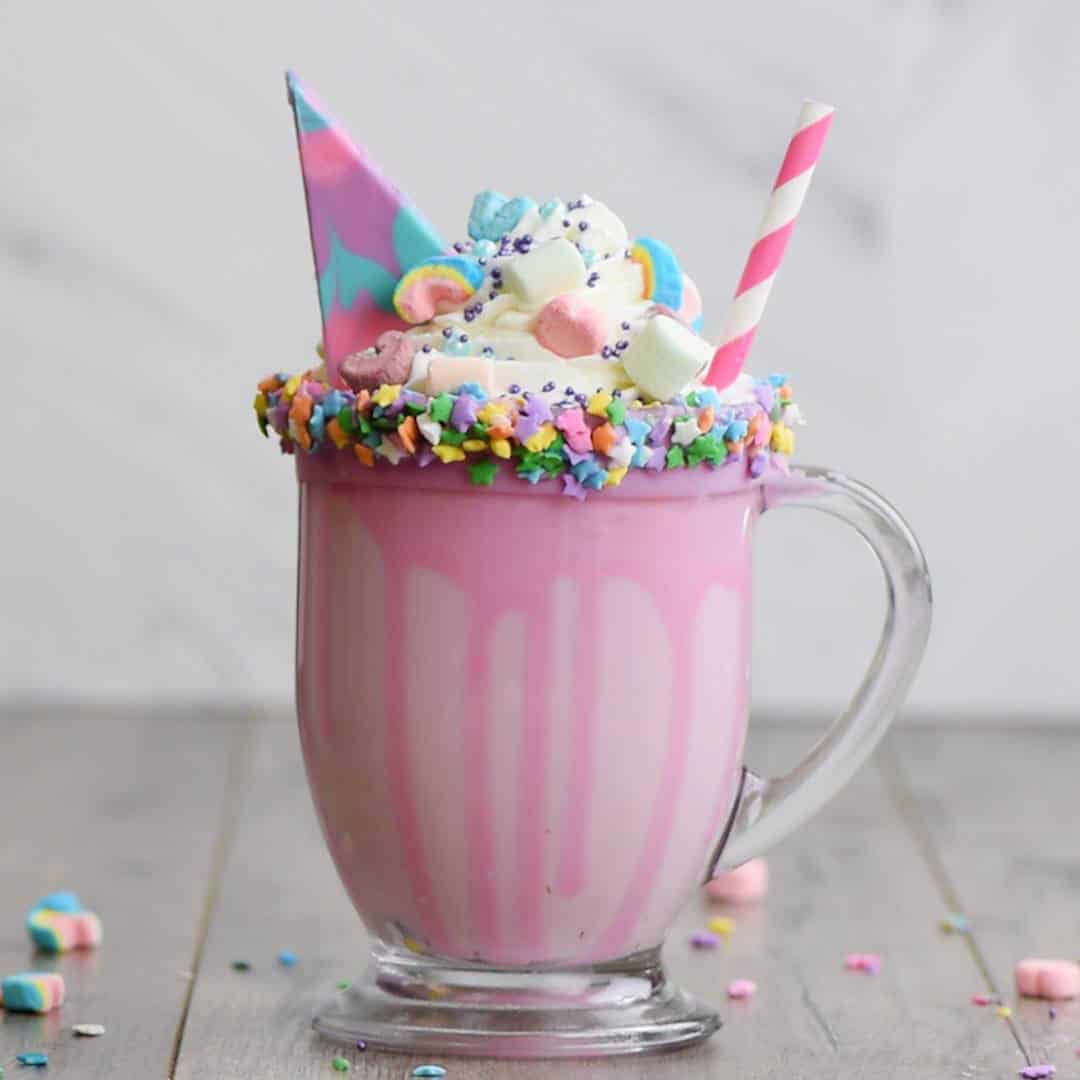 Spring is in the air around these parts but there's still time to enjoy a yummy hot chocolate, and would you just look at this bright pink unicorn themed delight! Definitely one the kids will enjoy making as much as they enjoy drinking!
Unicorn Hot Chocolate by Thanksgiving
7 | Unicorn Donuts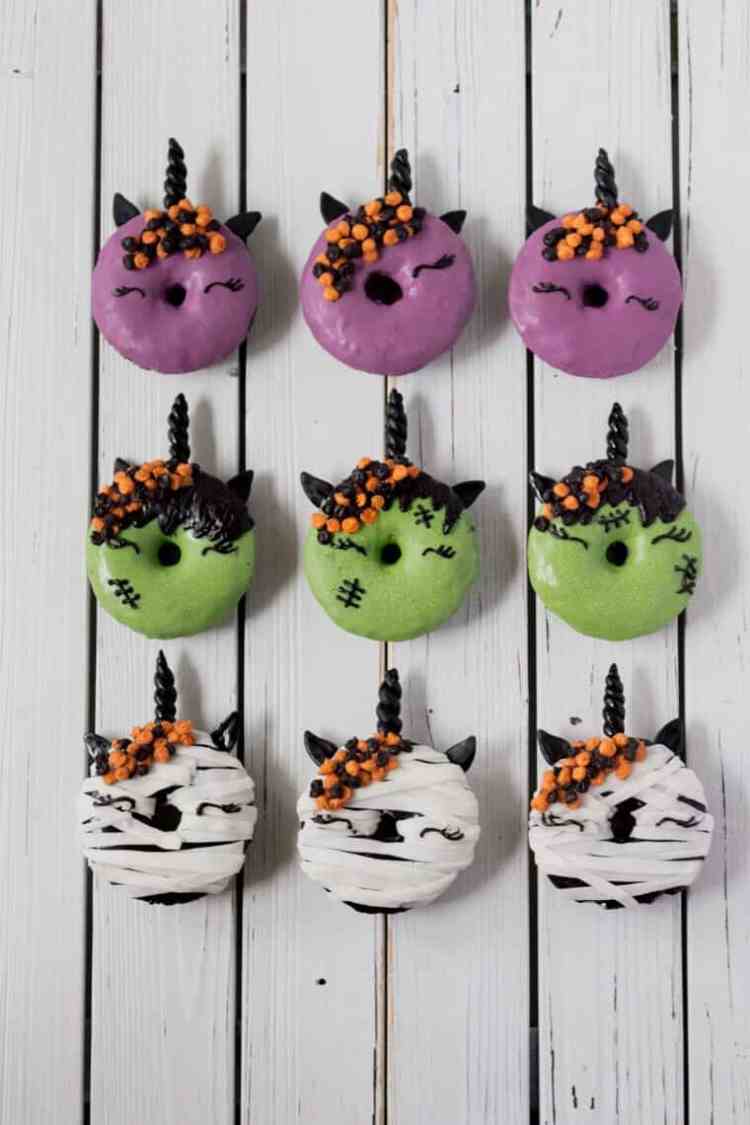 These are supposed to be Halloween unicorn donuts but switch out the colors and they can be any time of year unicorn donuts right? Such a neat idea and easy enough for the kids to make!
Unicorn Donuts by One Sarcastic Baker
8 | Unicorn Ceral Bars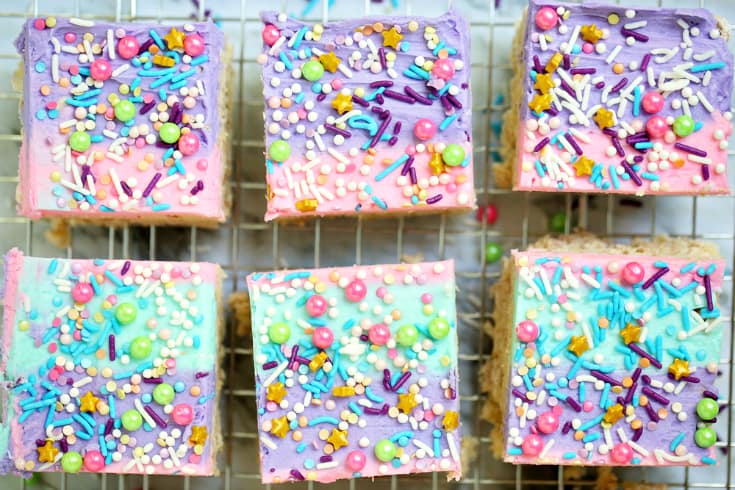 If your kids love Rice Krispie cakes they are going to LOVE these unicorn cereal bars! Heck I'm drooling over these myself, and don't tell me they're not making you fell all fuzzy just looking at them! These treats guarantee a smile!
Unicorn Ceral Bars by Family Fresh Meals
9 | Rainbow Cake Funfetti Petit Fours with Vanilla Fondant Icing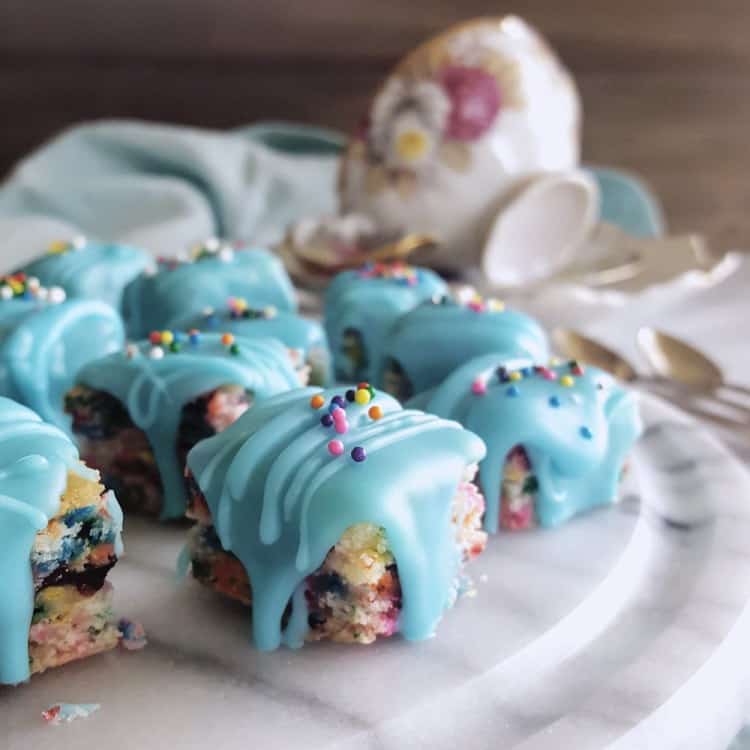 Speaking of unicorn treats that make you smile… oh my just look at that blue frosting oozing over the side of that Petit Four! And don't be put off thinking this is a tricky recipe. Petit Fours are just little cakes… and this amazing looking cake starts out life as a box mix!
Rainbow Cake Funfetti Petit Fours with Vanilla Fondant Icing by Feast in Thyme
More Fun Treats Ideas Here