This post may contain affiliate links, which means I may receive a commission if you click on a link and purchase something. As an Etsy and Zazzle Affiliate I earn commissions from qualifying purchases.
When you're having a crazy busy day you need one of these simple midweek meals. The whole family will love them and they're prepped and on the table in 30 minutes or less!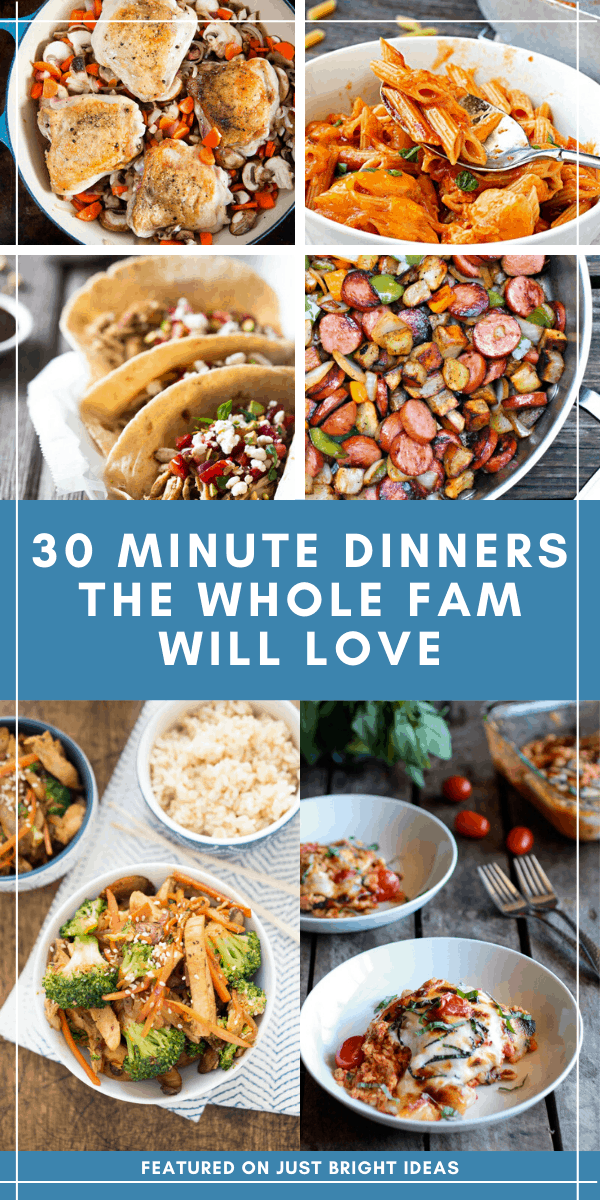 Easy Midweek Meals
When life is busy and you're trying to keep on top of which child needs to be where and who is actually going to be home for dinner it's so tempting to just call for takeout. But then you get mom guilt for not feeding your family a healthy dinner right?
The good news is it doesn't actually take that long to make a healthy meal. To quote the infamous Rachel Ray, if you have time to watch TV you have time to make dinner, because you can put together something delicious in under 30 minutes, any one of these delicious midweek meals in fact!
Download our free meal planning printable to help you keep track of your which dish you'll serve on which day.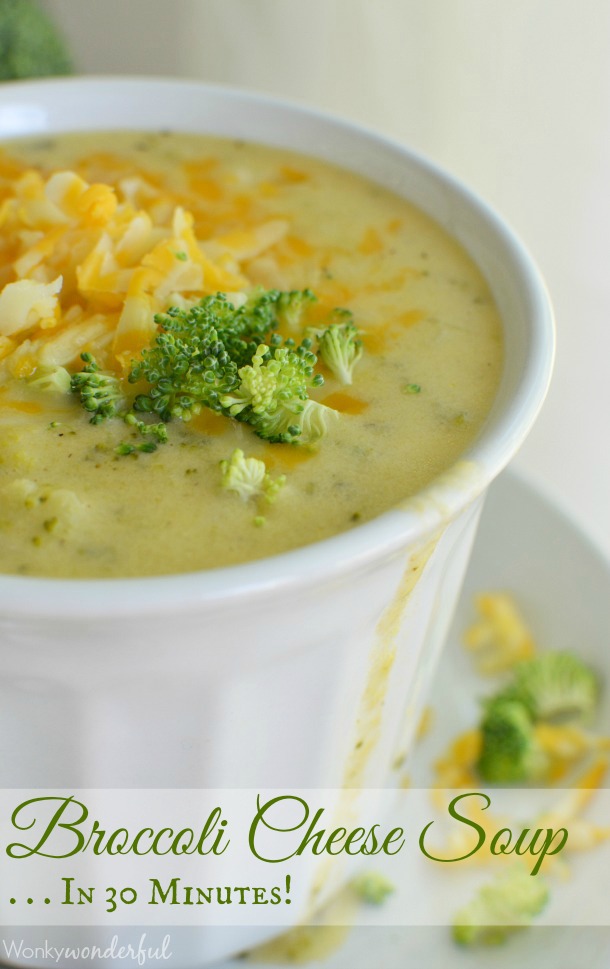 "A comforting bowl of homemade soup made in 30 minutes. It is possible! This Broccoli Cheese Soup is an easy, one-pot vegetarian meal that is gluten free too!" – Wonky Wonderful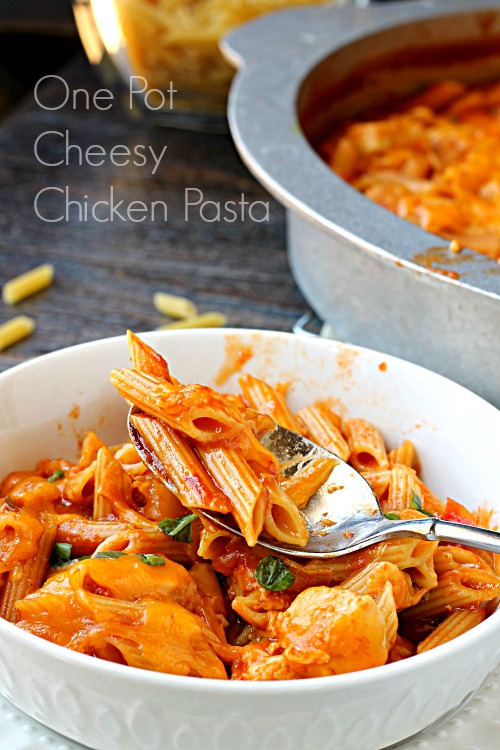 "Why do I love this One Pot Cheesy Chicken Pasta? Let's see, it's one pot, it's cheesy, it's pasta, it's ready in 30 minutes and it's delicious!" – Call Me PmC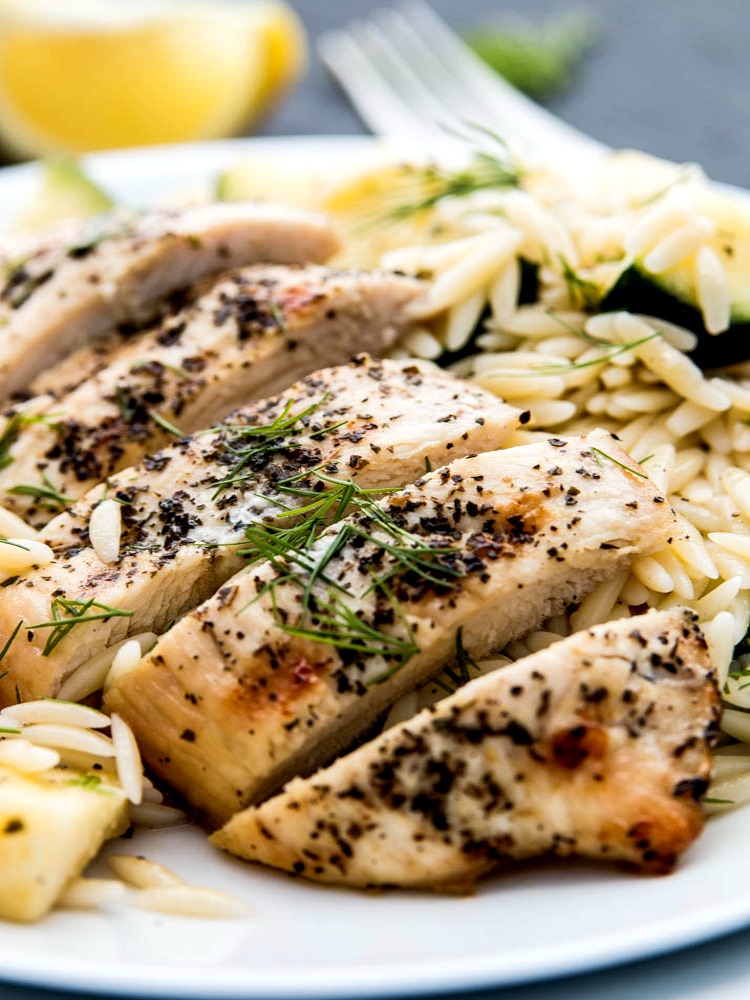 "Both my husband and I work all day and when I come home I like to make us dinner, but I don't like to spend all night doing it. That is why this Herbed Chicken Orzo Pasta and Zucchini is a great weeknight dinner." – Fitness Food Diva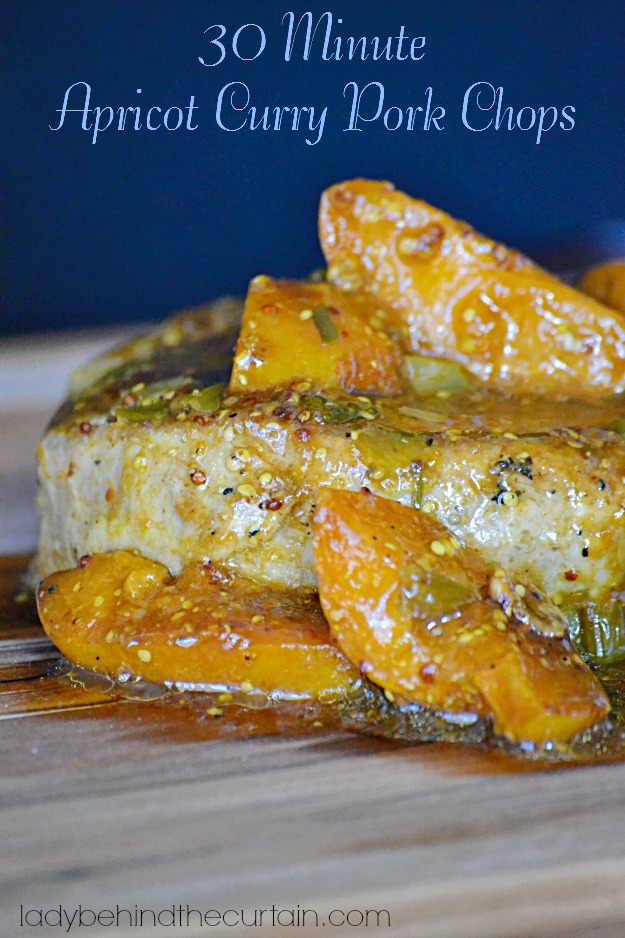 "Dinner….the hardest meal to plan. Even though everyone is at work or school all day it seems that dinner time is the busiest time of the day. That is why I created this 30 Minute Apricot Curry Pork Chops dinner. " – Lady Behind the Curtain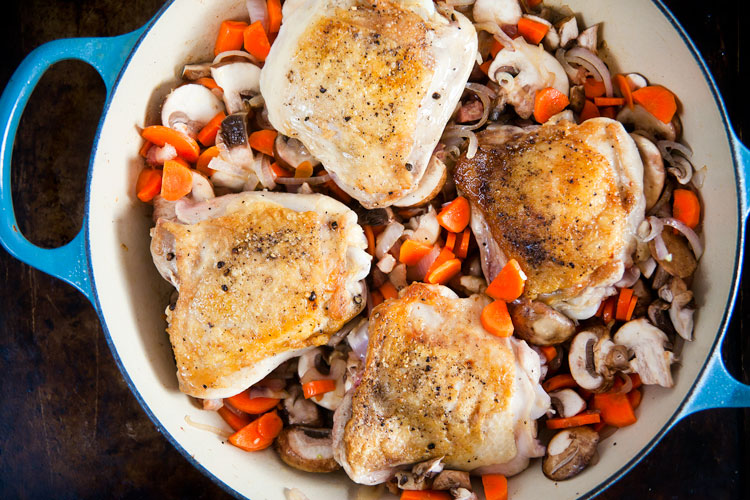 "When it comes to weeknight meals, I can be incredibly lazy.I just don't have the time or energy to cook anything too involved. That's why recipes like this 30-minute Bistro Chicken are some of my favorites. It's so easy to make and – since everything cooks in the same pot – it's easy to clean up." – Healthy Delicious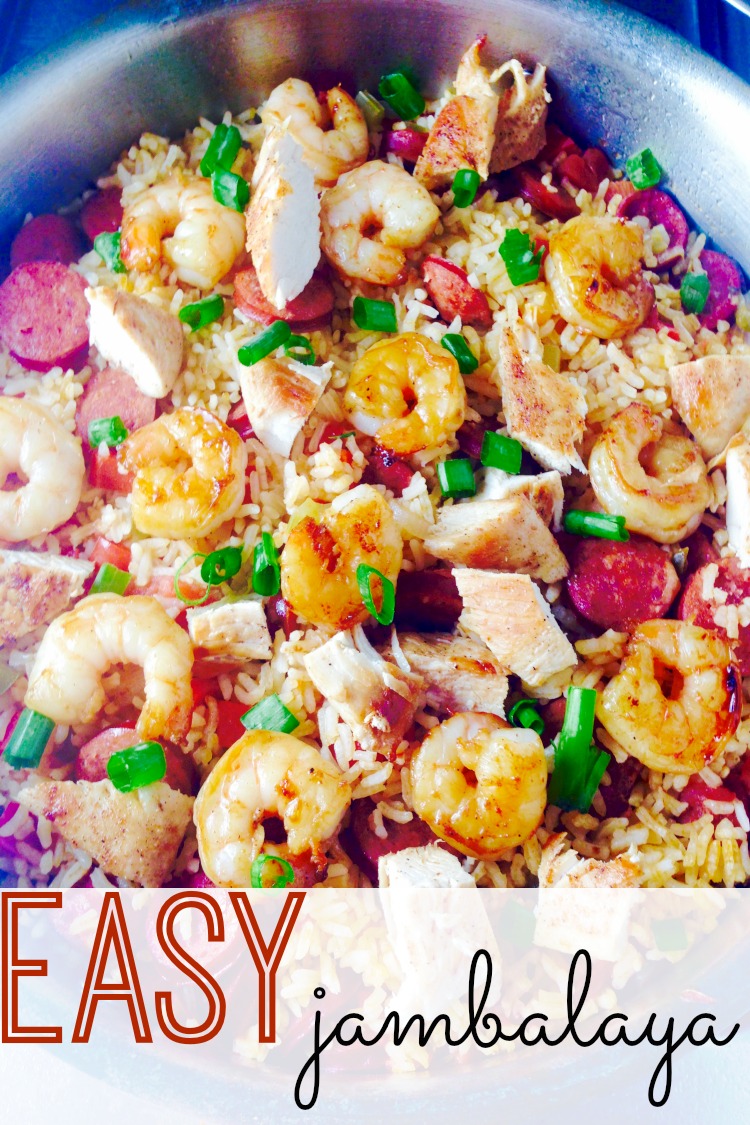 "You can use just about any ingredients you have on hand to make this dish. In the past, I've used ham, bacon, and even pork. This time around I'm using chicken, shrimp and hot links since this is what was leftover from our family BBQ yesterday." – The Classy Chapter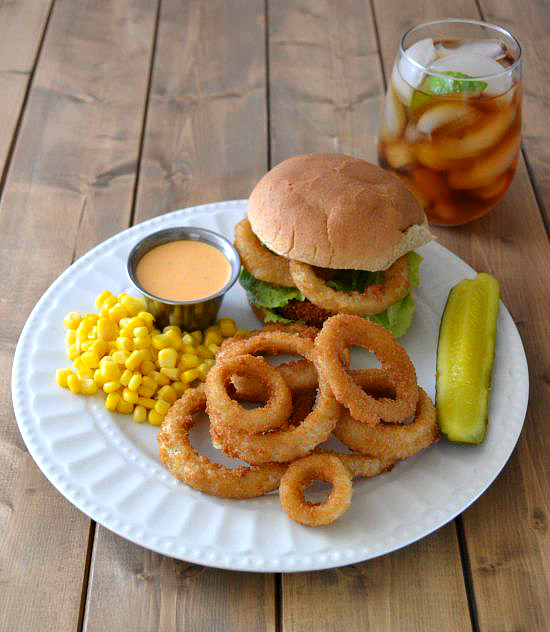 "Getting dinner on the table during the week can be a challenge. With premium Alexia frozen sides it is easy to get a meal like this Buffalo Chicken Sandwich and onion rings on the table in 30 minutes or less." – Flour on My Face
30 Minute Chicken and Chorizo Paella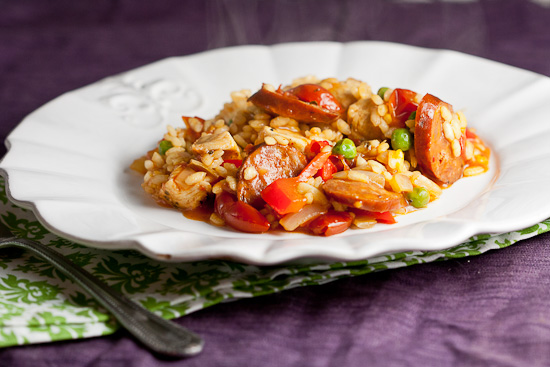 "Since I love Pam's version so much, I used the recipe from her book Perfect One Dish Dinners as a starting off point for my own. The result was exactly what I was looking for, and it couldn't have been easier (or cheaper!) to make. Since this summer, paella has become a weeknight staple in my house – and, for once, we're both happy with it." – Healthy Delicious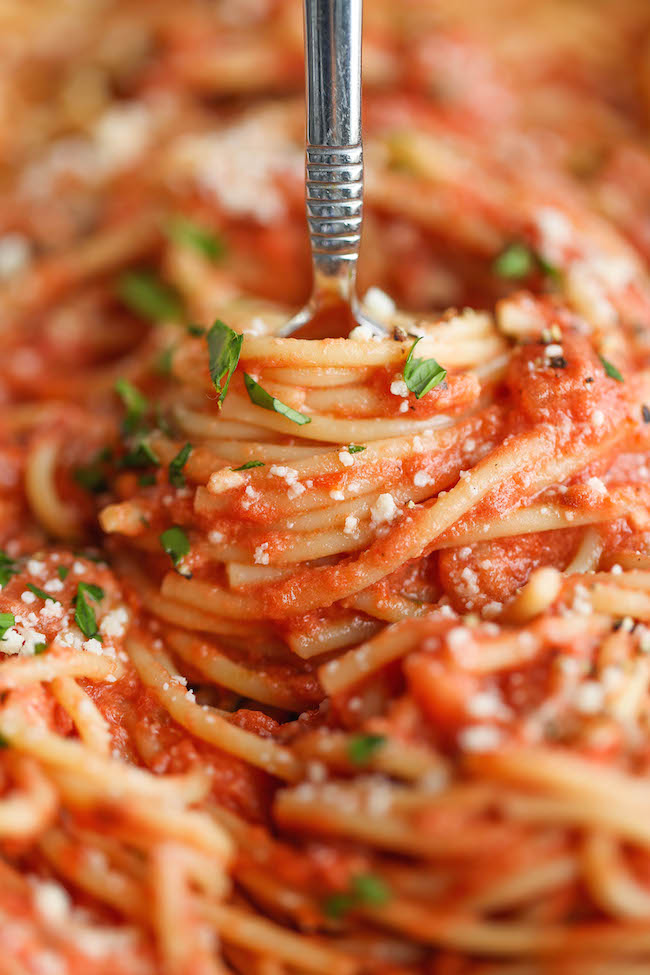 "Jazz up those boring spaghetti nights with this super easy, no-fuss cream sauce made completely from scratch!" – Damn Delicious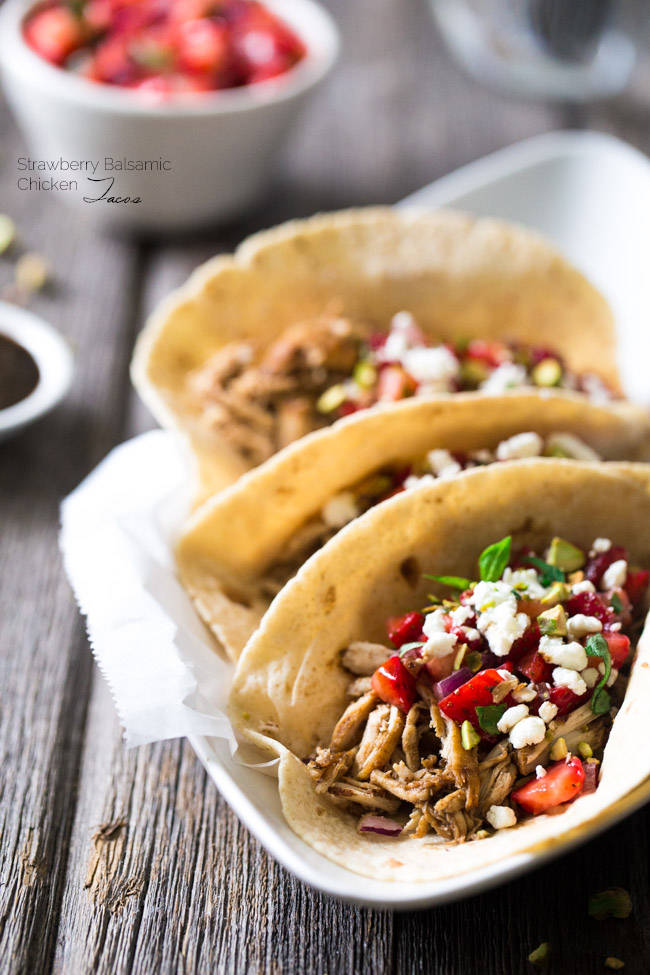 "These Shredded Chicken Tacos are paired with goat cheese and a balsamic strawberry salsa for a quick and easy meal that is healthy, unique and delicious!" – Food Faith Fitness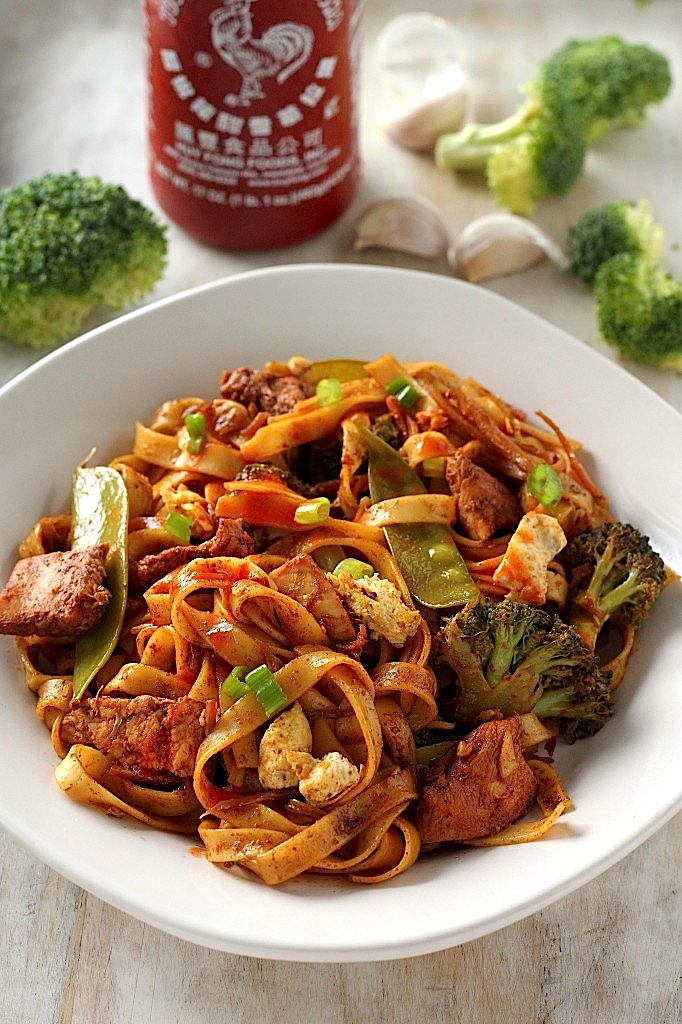 "Spicy, saucy, and full of flavor – this Sriracha Chicken and Broccoli Lo Mein is a million times tastier than any take-out you've ever had! An incredibly easy and satisfying 30-minute meal!" – Baker by Nature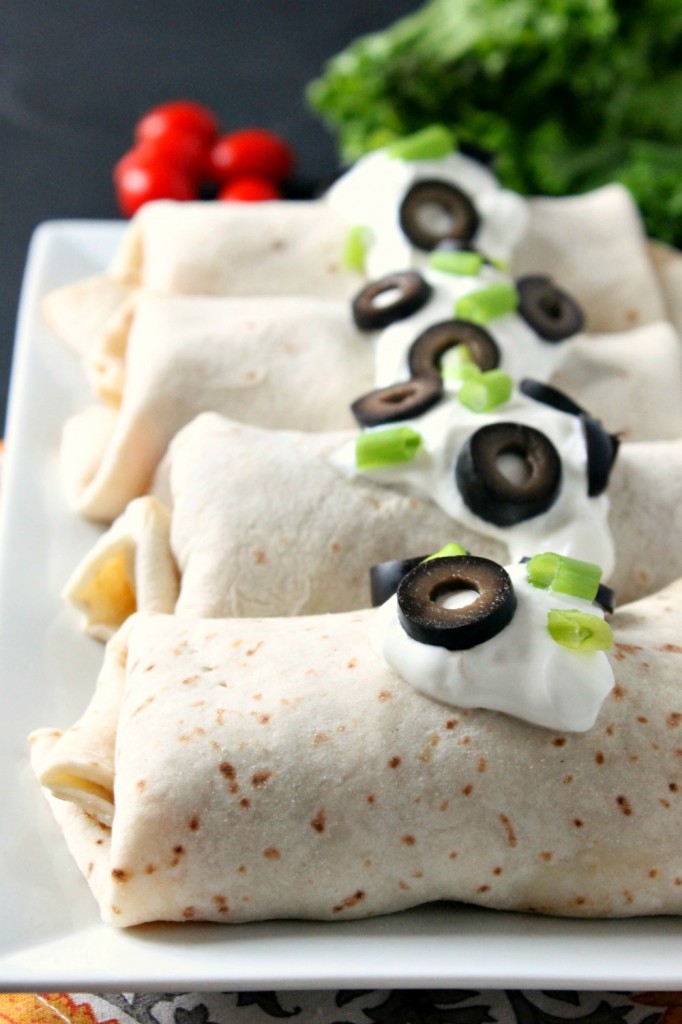 "Dinner can be prepared in a matter of minutes with these incredibly delicious and simple baked chicken chimichangas. Made with just 7 ingredients, they're sure to become a family favorite." – Natural Chow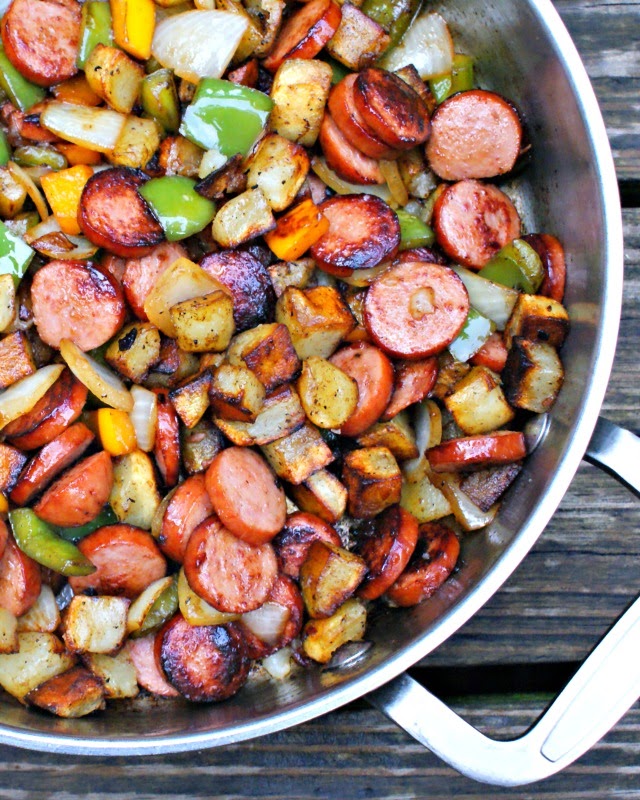 "Keilbasa, Pepper, Onion and Potato Hash is an easy to make, healthy and delicious meal that comes together in just 15 minutes, featuring tons of fresh veggies and lean turkey kielbasa." – The Two Bite Club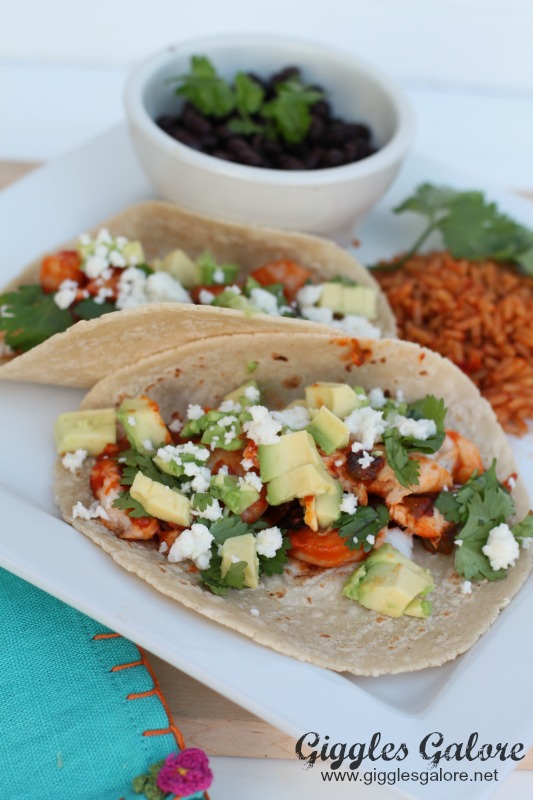 "I'm sharing an easy weeknight dinner, Latin Veracruz Fish Tacos, that your whole family will love and with just 3 easy steps and 10 minutes you'll be sitting around the table enjoying a delicious meal with your family!" – Giggles Galore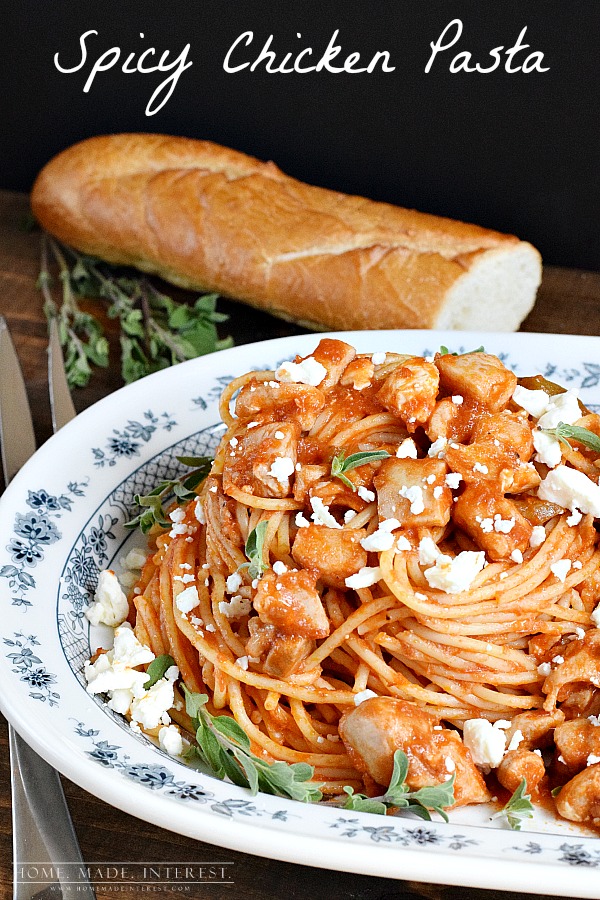 "This Spicy Chicken Pasta is a simple dinner recipe that the whole family will enjoy!" – Homemade Interest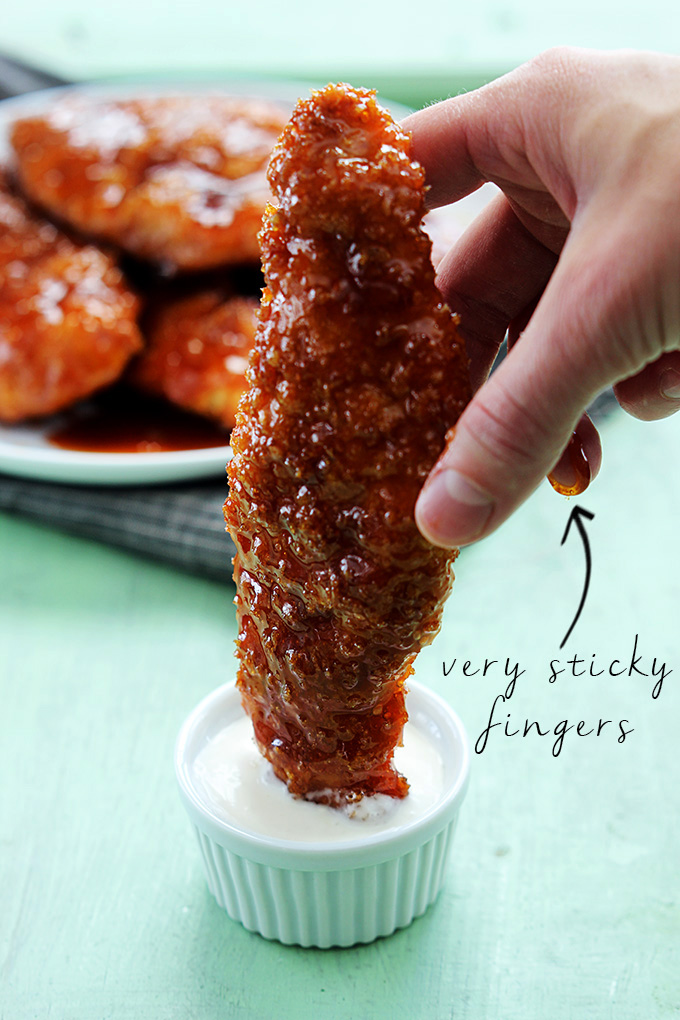 "Now you can make Winger's famous sticky fingers right at home anytime you get a craving. 3 easy steps will put these saucy baked chicken strips on the table in just 30 minutes!" – Le Creme de la Crumb

"Savory, cheesy lasagna cooks up in a skillet in 30 minutes in this easy, delicious, stovetop variation!" – Five Heart Home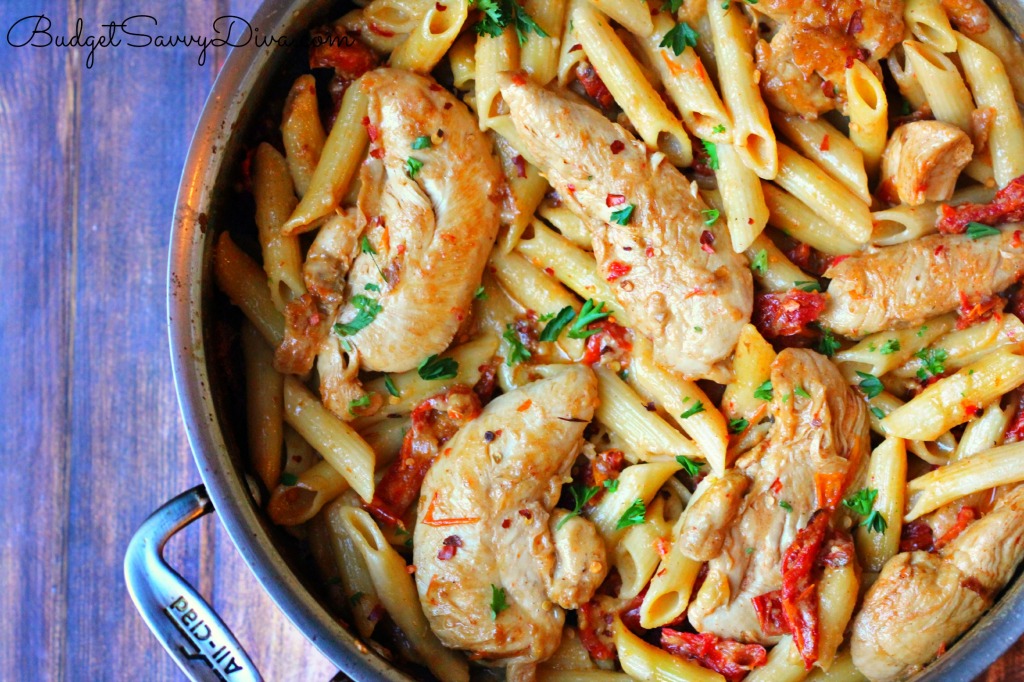 "I love how rustic this recipe looks — looks like something that everyone would sit around the kitchen table to eat with bread" – Budget Savvy Diva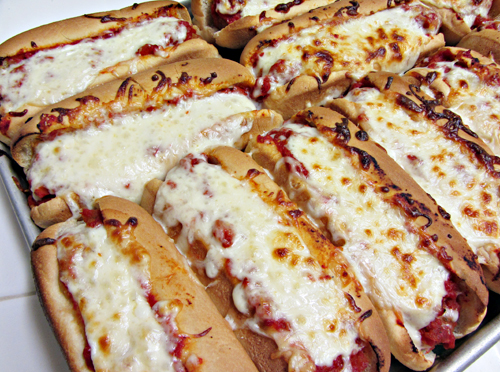 "This oven-baked meatball sandwich recipe is a perfect easy dinner idea for busy days. Also great for large groups, game day, or as an on-the-go meal." – Home Cooking Memories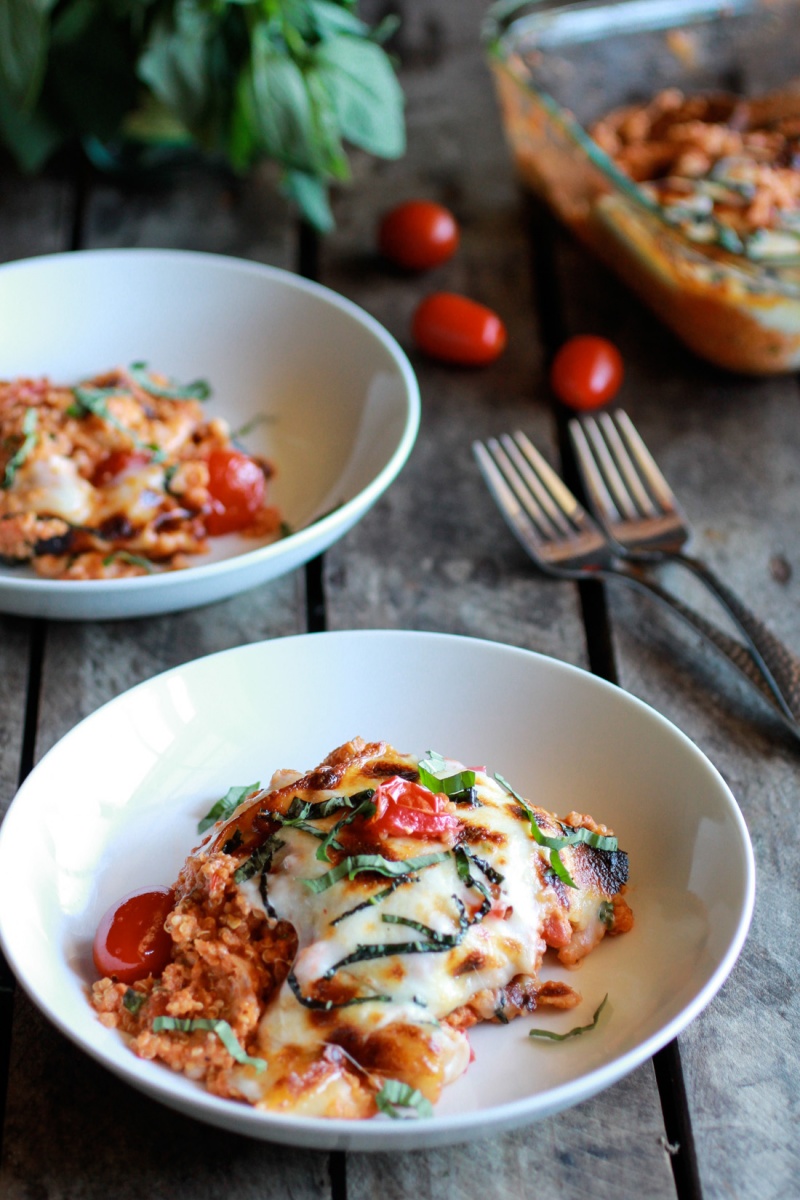 "So I am on a bit of a quinoa kick. I think most of the world is. It's quick, it's good, it's hearty and it's healthy." – Half Baked Harvest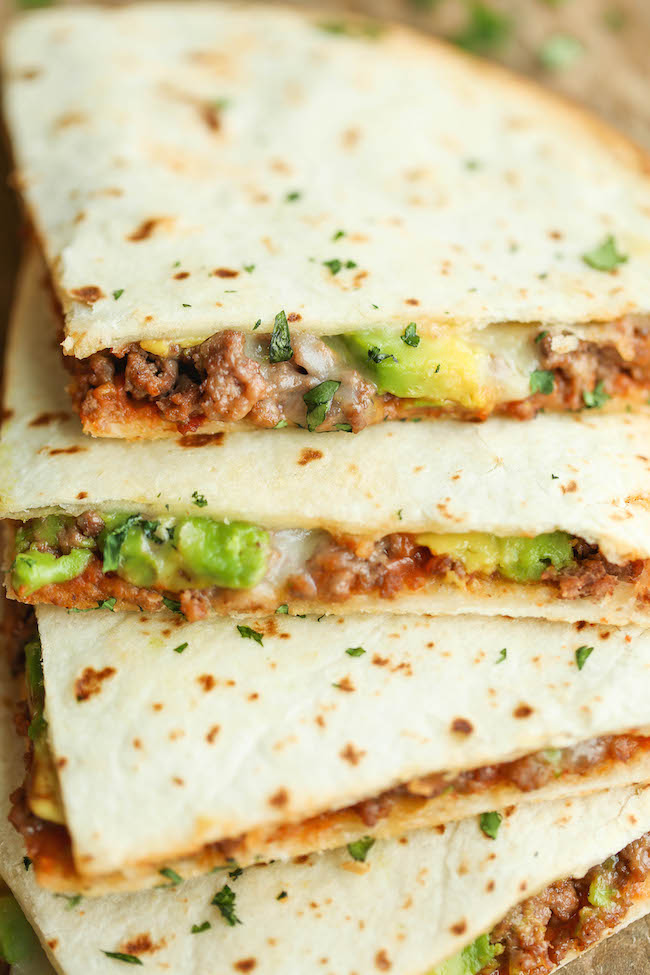 "Easy, no-fuss quesadillas that are perfectly crisp and amazingly cheesy. An absolute must for those busy weeknights!" – Damn Delicious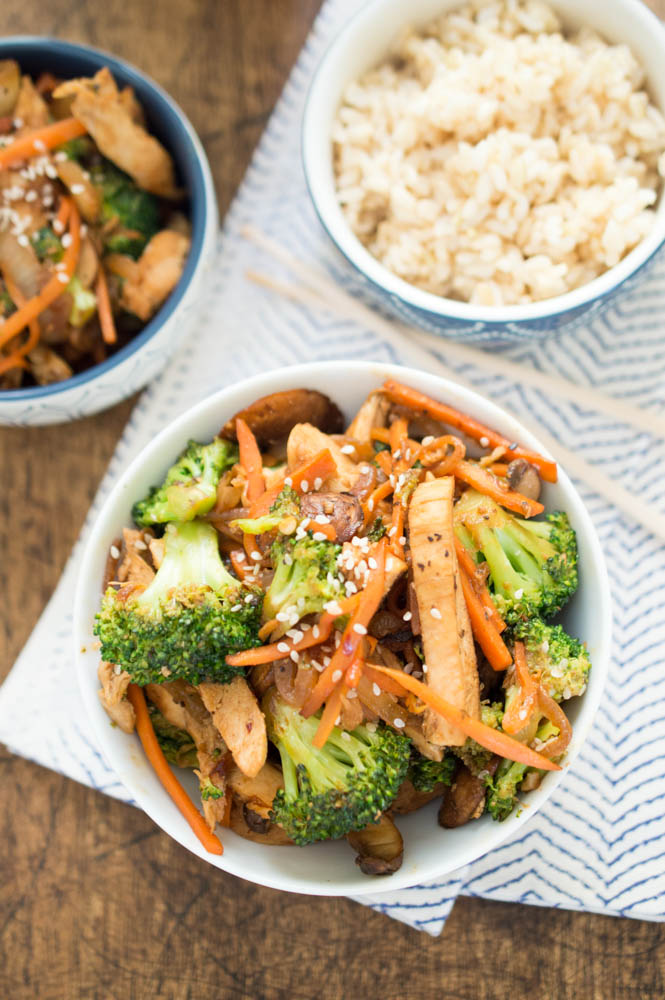 "Easy 30 Minute Chicken Stir Fry loaded with vegetables and tossed in a spicy Asian sauce." – Chef Savvy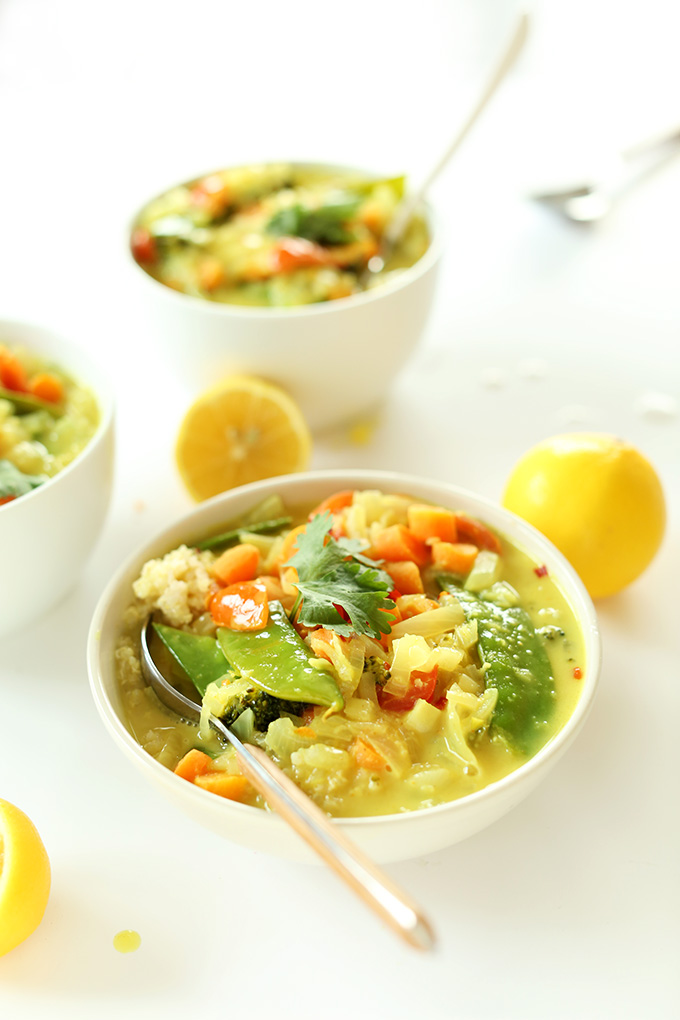 "I can't say I've ever been to India (though Wes Anderson has me dying to go). Nor can I even say I've eaten at that many authentic Indian restaurants. But I have tried a curry or two in my day and I know what I like in one. This recipe is a mix of everything I love about curry all rolled into one pan." – Minimalist Baker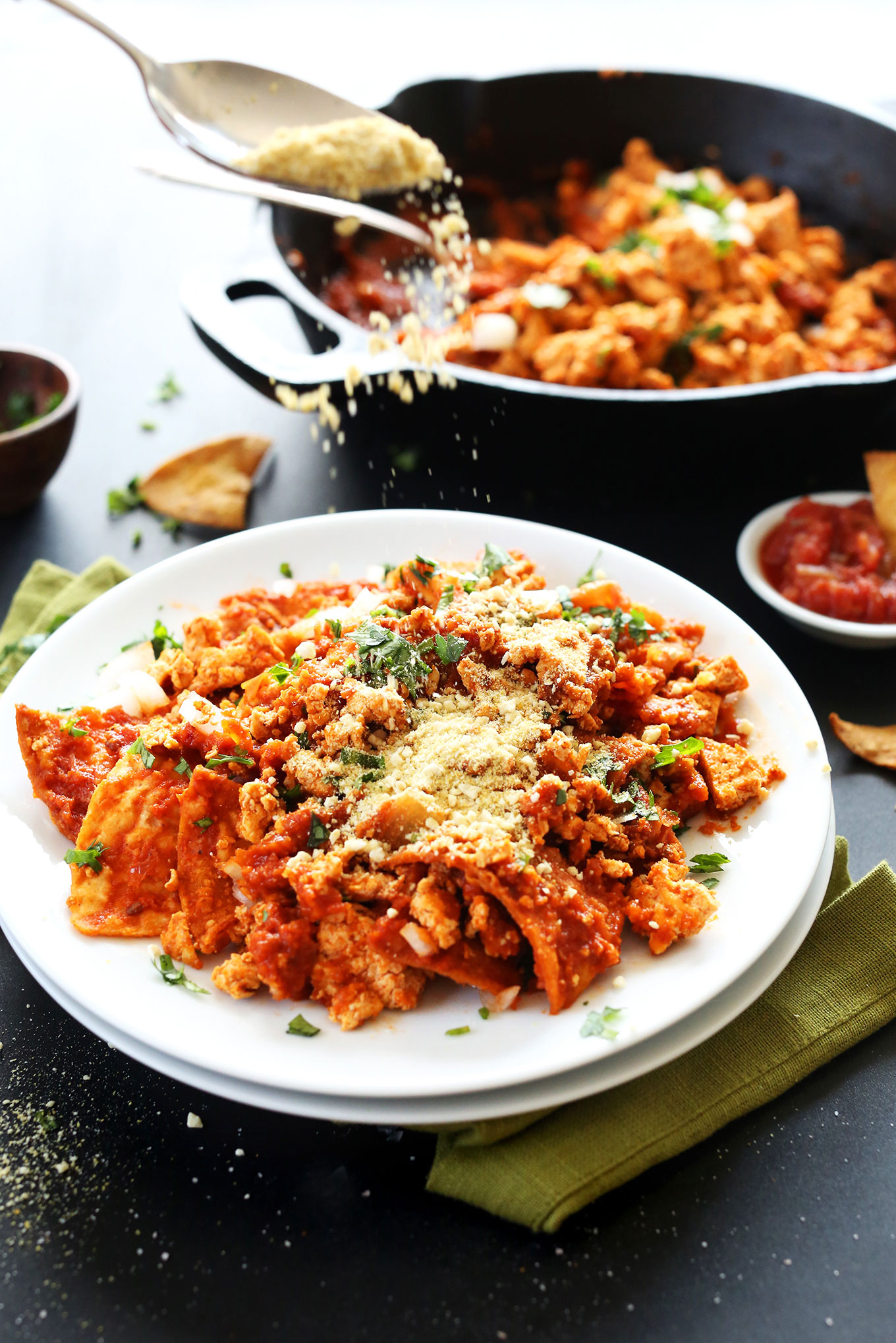 "This dish only takes 30 minutes to prepare, and is super satisfying with 16 grams of protein per serving. I love it for breakfast, but it would also make the perfect brunch or even weeknight dinner." – Minimalist Baker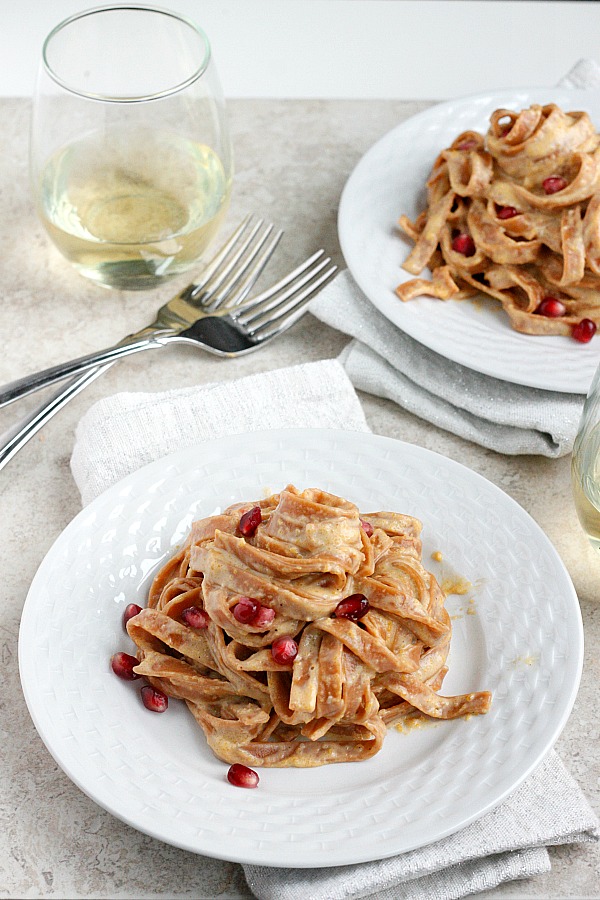 "Sweet, spicy, and tangy, this 30 minutes pasta dish is loaded with flavor and a perfect weeknight meal!" – Fabtastic Eats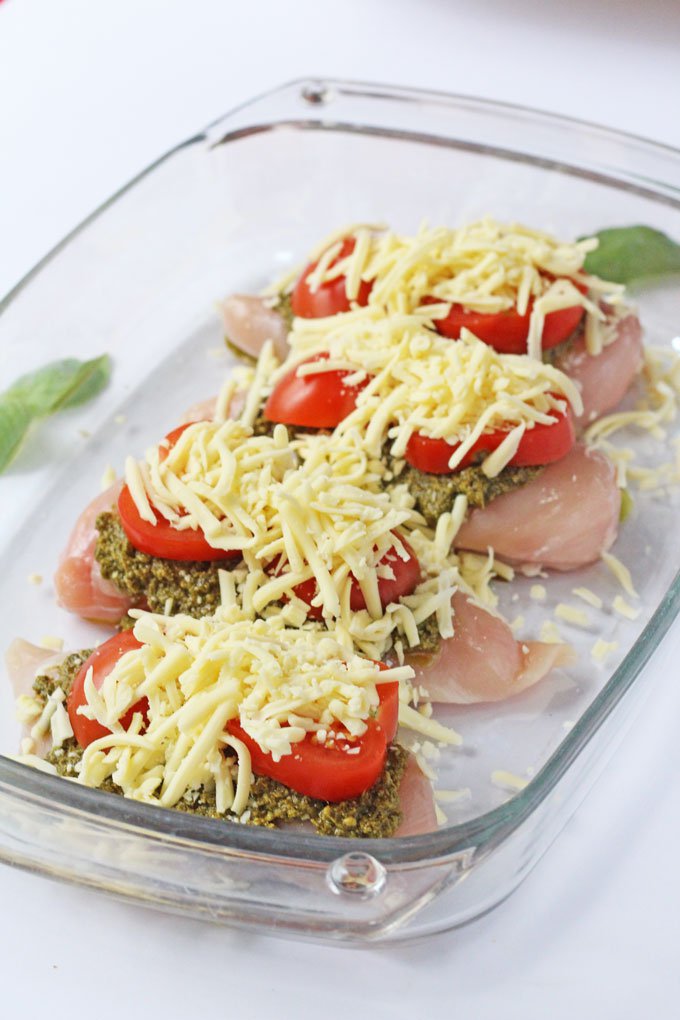 "Today I am sharing one of my failsafe mid week dinner recipes; Mozzarella, Tomato & Basil Pesto Chicken. Its super easy to make, taking just 3 minutes of preparation time, followed by 30 minutes in the oven during which you can get on with evening chores or helping the children with their homework." – My Fussy Eater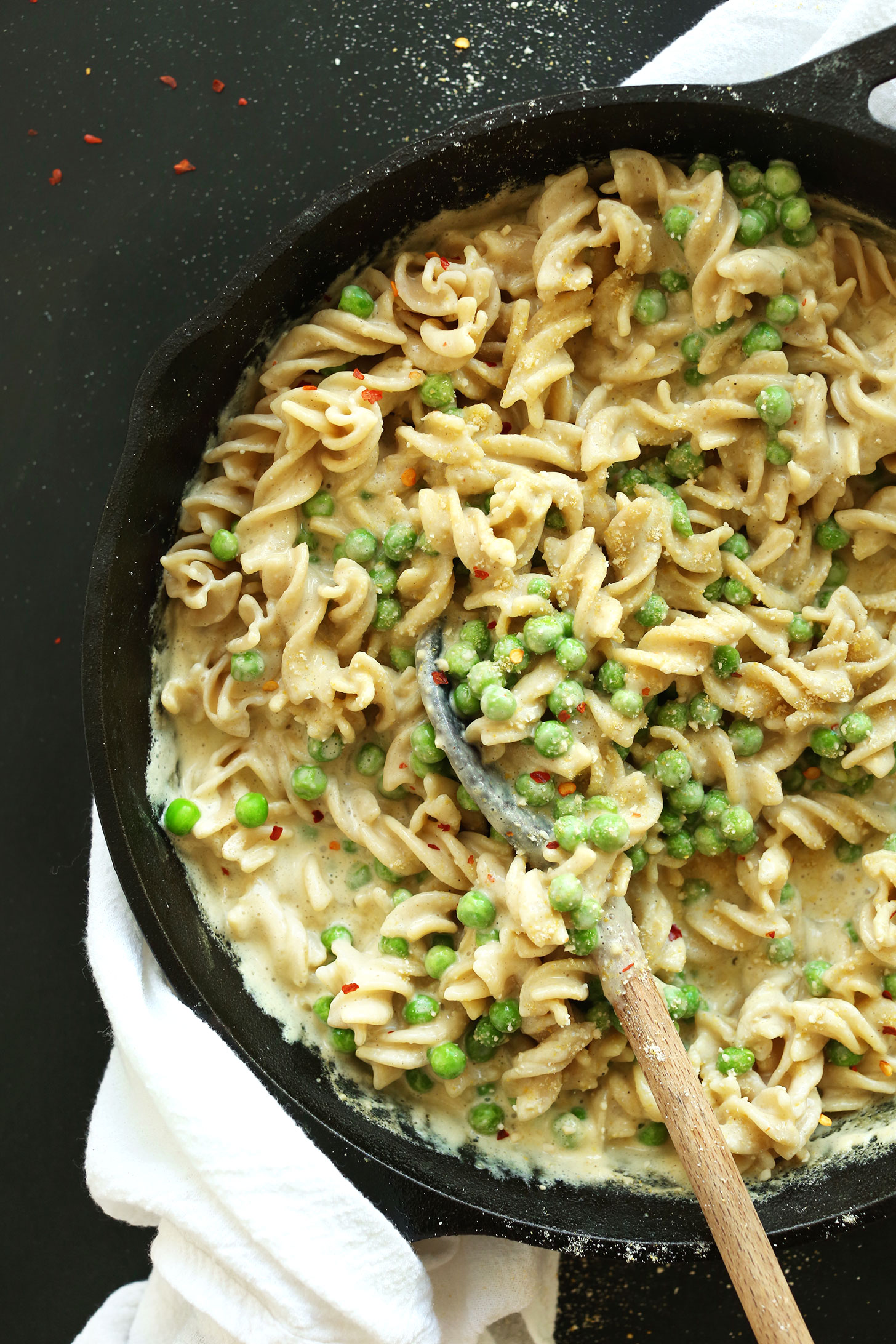 "I've created an alfredo recipe that's completely dairy- and gluten free, that's seriously close to the real thing. Bonus? It only requires 30 minutes and 9 ingredients." – Minimalist Baker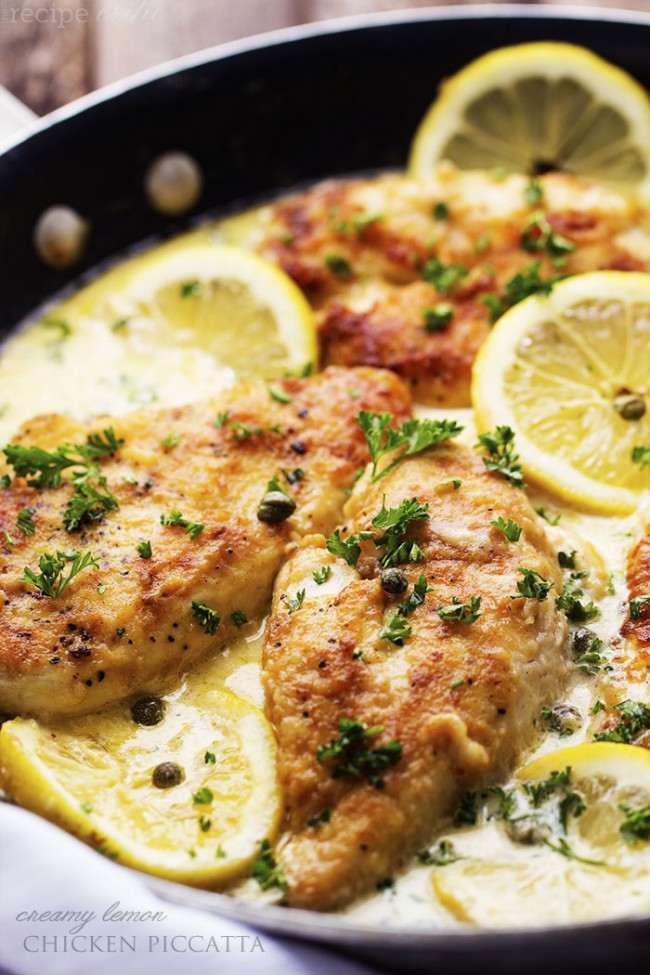 "A quick and easy one pot meal that is on the dinner table in 30 minutes! Tender breaded chicken in a creamy lemon sauce that the entire family will love! " – The Recipe Critic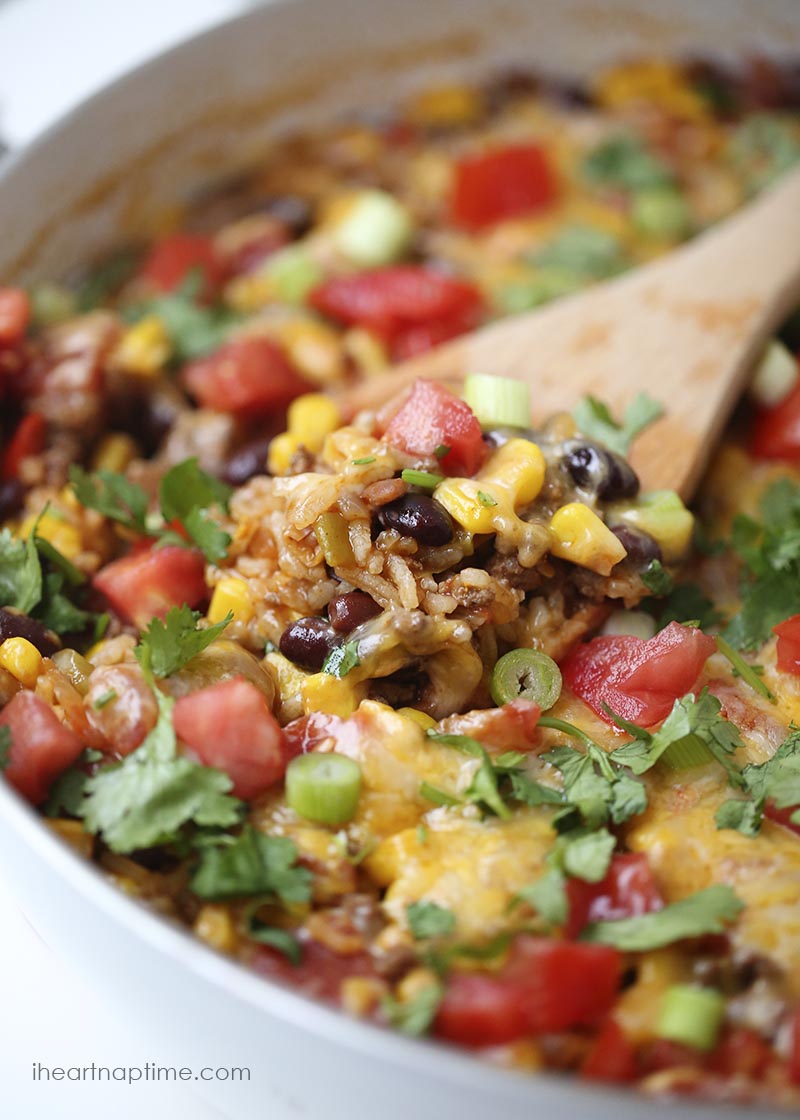 "One pot burrito bowls recipe- we love these easy and delicious burrito bowls. They are made in one pot in 30 minutes …making clean up a breeze. Perfect for busy week nights!" – I Heart Naptime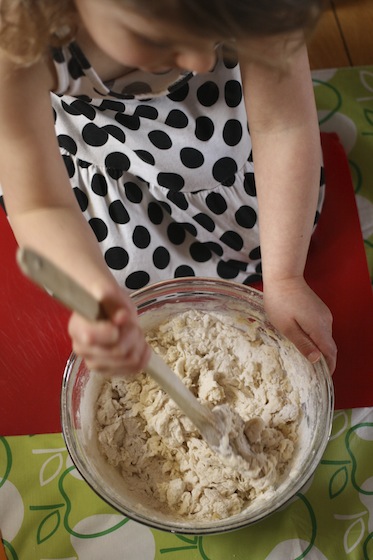 "This quick and easy pizza dough is perfect when you're making pizza with kids! From start to finish, it's ready for the oven in 20 minutes! And it tastes GREAT too!" – Happy Hooligans
Tips for making dinners in 30 minutes or less
1. Cut down on prep
You can cut down on prep time by getting pre-cut meats and veggies from the store. Don't reach for the pre-packaged stuff though as it's lower quality. Instead chose whole ingredients and have them cut at the counter.
2. Multitask
The key to preparing dinner in as little time as possible is to do multiple things at once. While your meat is in the oven fix a salad or make dessert, that way your whole meal can be ready in under half an hour.
3. Get out the gadgets
Slow cookers and Instant Pots really are the best things since sliced bread, because they do 90% of the work for you! Spend 10 minutes in the morning getting things ready, then go out to work, or to run errands (or have a well deserved spa treatment!) then when you come home dinner is all cooked and ready.
4. Stick to easy recipes
The most important thing to do if you want to get dinner on the table in less than 30 minutes is to use easy recipes. You don't want lots of different ingredients or things that need time consuming techniques. Just nice and simple meal ideas that the whole family will enjoy eating.