This post may contain affiliate links, which means I may receive a commission if you click on a link and purchase something. As an Etsy and Zazzle Affiliate I earn commissions from qualifying purchases.
These teeny amigurumi dolls will make perfect playmates for your child. And they live inside a house that doubles as a necklace!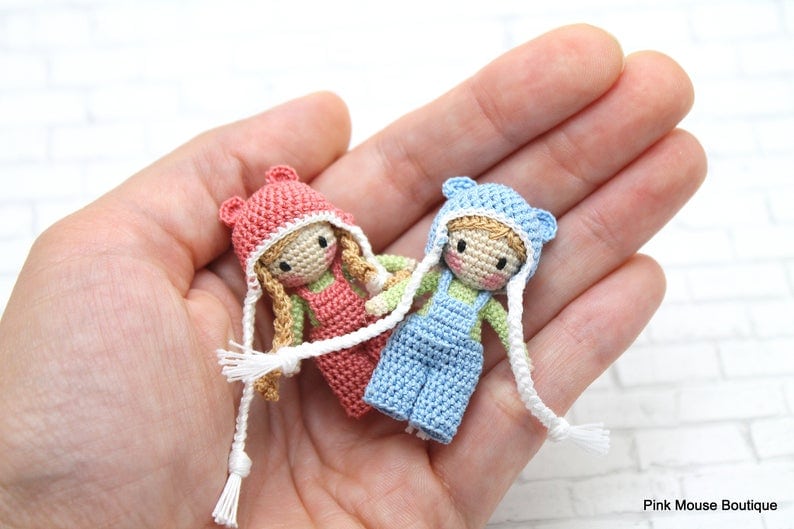 Oh my goodness! These teeny tiny pocket playmates are the cutest things I've seen in a long time!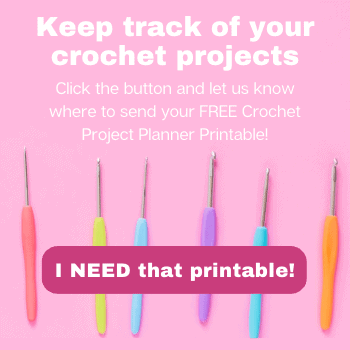 Depending on your chosen hook and yarn the finished amigurumi dolls measure just 1.5 inches tall.
The pattern will show you how to make a boy and a girl version, and you can go with the traditional pink and blue for their sweet dungarees and matching hats or mix things up a little!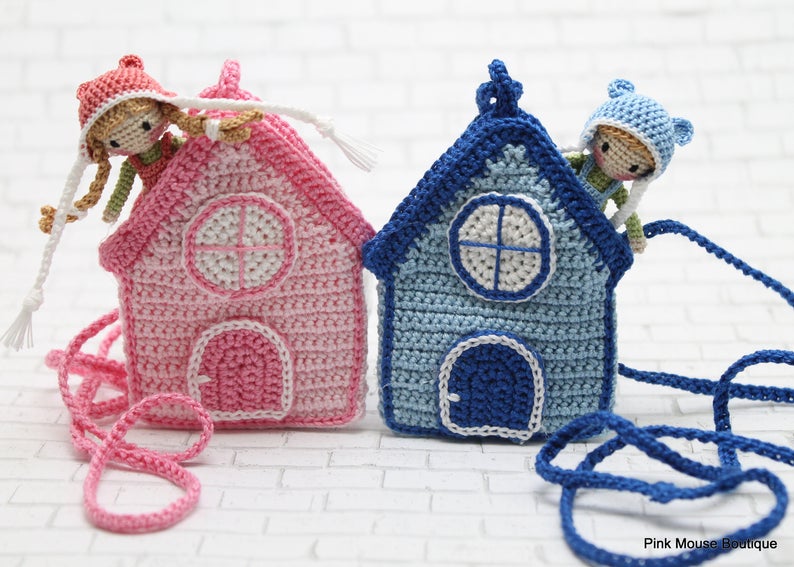 If the dolls on their own weren't sweet enough, the pattern also includes directions for making these sweet little houses, that are actually a necklace!
The finished house measures about 2.75 inches by 2 inches.
This truly is a toy you child can take with them wherever they go!
Just make sure you are careful with the yarn strap and little children as it could be a strangulation hazard. You might want to think about attaching the house to a lanyard instead as they are designed to snap apart easily.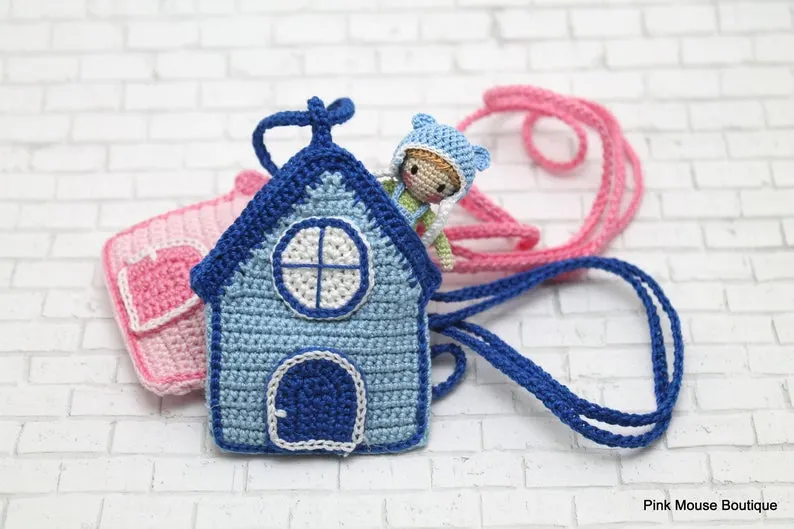 The pattern is easy to follow and you'll have no trouble making this sweet playset if you can:
crochet in rounds (or spiral)
crochet in rows
color change
single crochet, half double crochet, double crochet, treble, chain
increase
invisible decrease
secure stitches
finish amigurumi
These playsets are quick and fun to make so once you've made them for your own children you might like to make them as gifts for their friends too.
If you like to make crochet items to sell you are welcome to do so with this pattern.
You can purchase the pattern here.
If you like to crochet miniature toys be sure to check out the rest of Diana's Etsy store because she has a whole host of adorable patterns available!
While you're here be sure to browse through some of our other crochet toy collections!