This post may contain affiliate links, which means I may receive a commission if you click on a link and purchase something. As an Etsy and Zazzle Affiliate I earn commissions from qualifying purchases.
Ballet fans of all ages will love these easy ballerina crafts for kids. From popsicle stick dancers to paper snowflake ballerinas there is something here for everyone to have fun with!
Ballerina Crafts and Art Ideas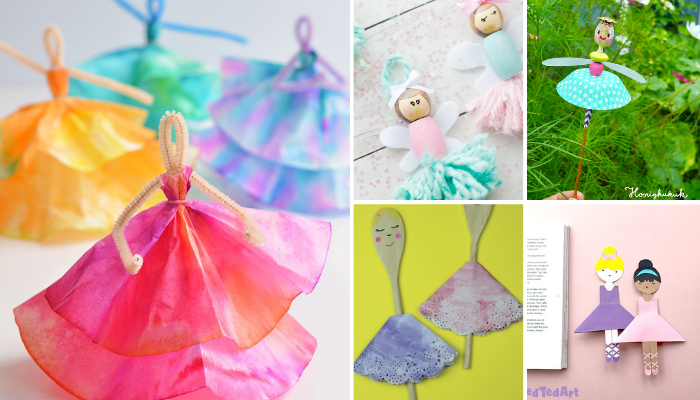 Whether you are studying the work of the wonderful artist Edgar Degas, a unit study on the Nutcracker or you just have a child who loves to ballet dance you are in for a treat today!
I've rounded up the sweetest ballerina crafts I could find and as always there is something here for kids of all ages. From your toddlers and preschoolers right up to your tweens and even teens!
Beautiful Ballerina Craft
Ellen had the genius idea to take this simple ballerina craft to the ballet recital so that the girls would have something to do while they waited for it to be their turn to dance!
Source: Paper and Glue
Ballerina Silouette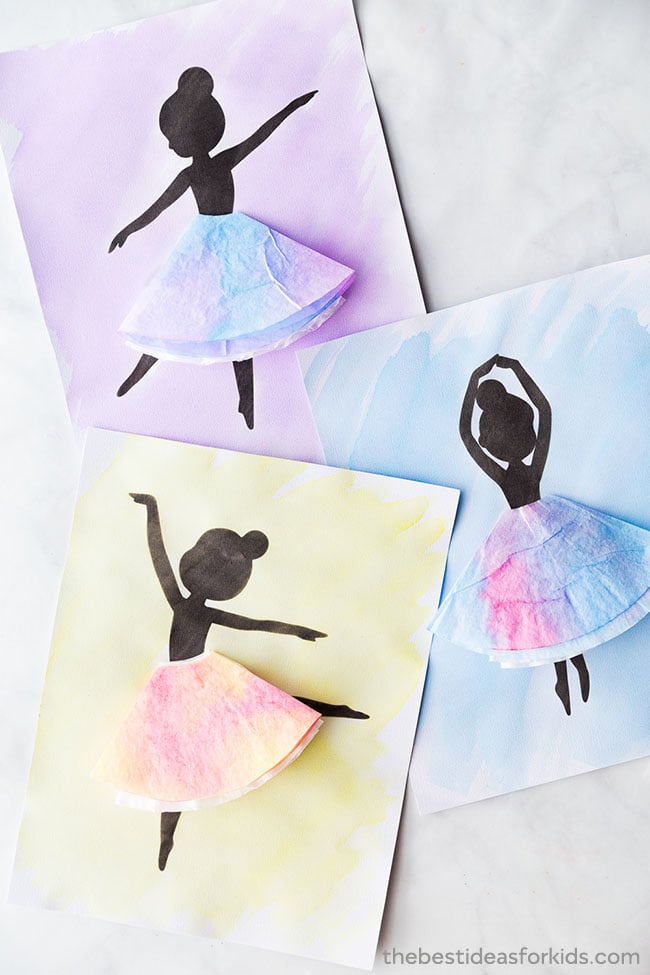 You can get these silhouette templates and then let your daughter have fun with watercolour paints making these beautiful ballerinas.
Source: The Best Ideas for Kids
Popsicle Stick Ballerinas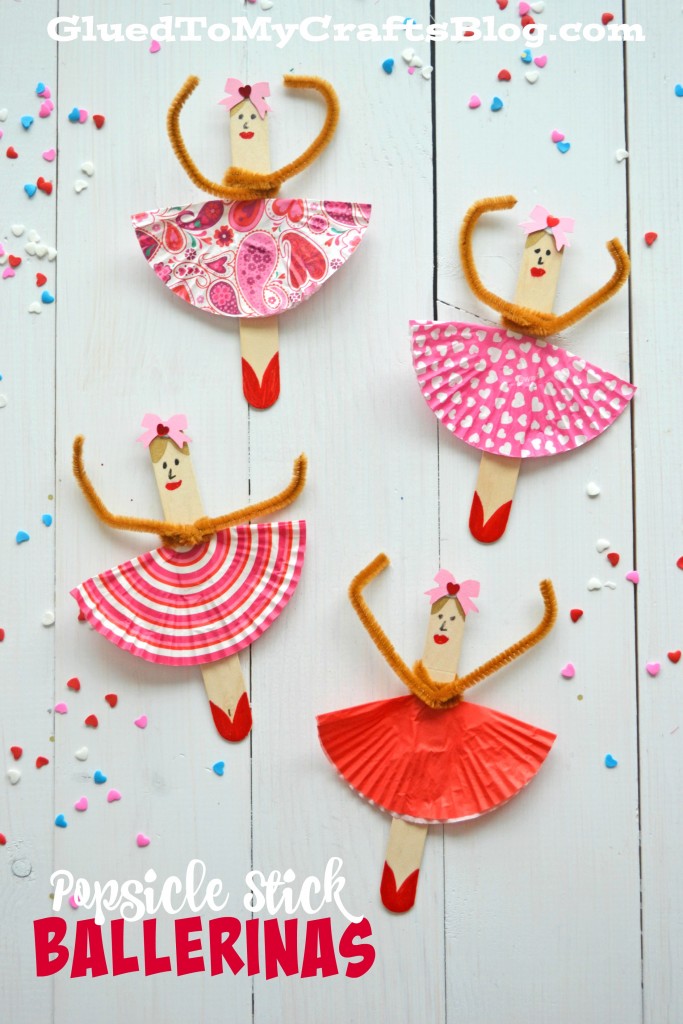 Or how about making some of these fabulous ballerina puppets out of popsicle sticks.
If you don't have any pretty cupcake liners you could use doilies, scrapbook paper or even painted paper for their skirts.
You could even make a stage from an old shoe box with slits in the bottom and then put on a ballet show!
Source: Glued to My Craft
Degas Ballerinas
These beautiful ballerinas can be painted or coloured in and then their skirts added before being joined with split pins so they can actually dance!
Source: Kim Weissenborn
Coffee Filter Dancers
Oh my goodness these dancing dolls are just beautiful! Their dresses are stunning and they have a really ethereal feeling to them.
I think every budding ballet dancer needs a whole company of these ballerinas dancing across their bookshelves!
Source: One Little Project
Magic Poppy Seed Dancers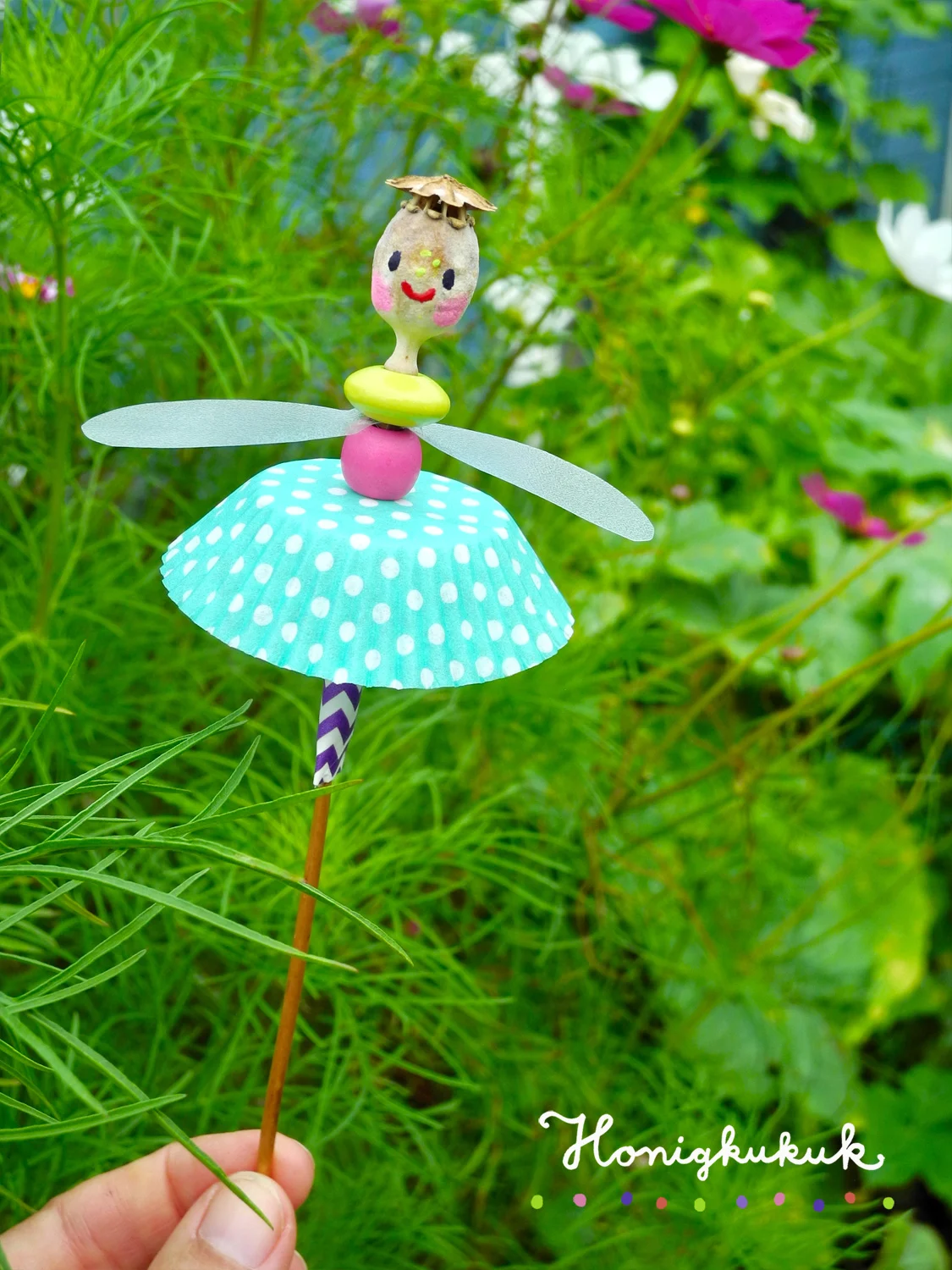 If you have poppies growing in your garden you totally need to check out this sweet craft.
These dancers are actually fairies, but you could make them without the wings. Unless of course you're making fairy ballerinas!
And if you don't have poppy seeds to hand you could always use a large wooden bead for the heads.
Source: Honigkukuk (German website but the tutorial is also in English)
Paper Napkin Dress Ballerinas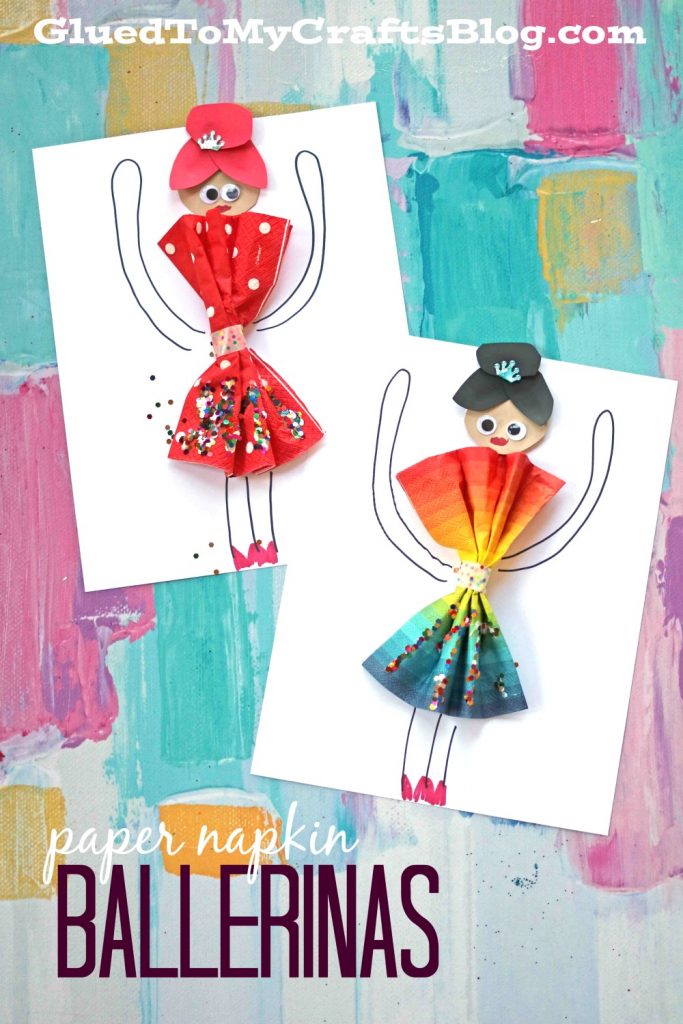 These paper napkin ballerinas are so much fun!
I love easy crafts like this because you probably already have the supplies you need, and if you're missing something just improvise!
Source: Glued to My Crafts
Easy Ballerina Bookmark
There's something rather special about these ballet dancers… they're actually corner bookmarks!
Their little triangular tutus are made origami style so they can slip over the corner of a book to keep your child's place in between reading.
Source: Red Ted Art
Wooden Spoon Ballerina Doll
Wooden spoon puppet dolls are perfect for pretend play, especially for toddlers and preschoolers because they're easy to grip.
Again you can work within your supplies for this craft. If you don't have doilies reach for cupcake cases, scrapbook paper or coffee filters.
Source: Crafts on Sea
Pom Pom Dancers
Okay this is another craft that's technically a fairy, but lose the wings and you have a company of adorable pom pom skirted ballet dancers to string up garland style so they dance across the room!
Source: Made to Be a Momma
Paper Snowflake Ballerinas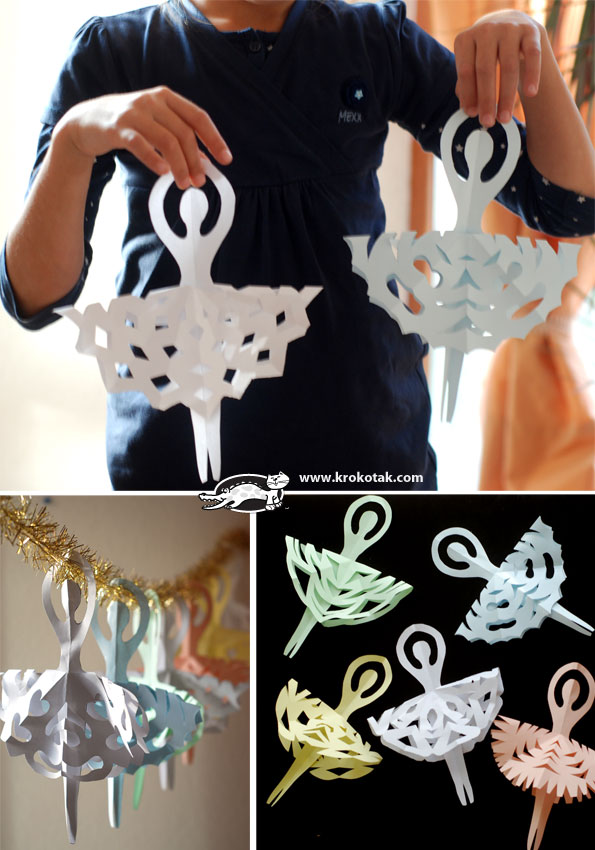 Speaking of garlands, you could also make a wonderful garland with these paper snowflake ballerinas! They look totally magical.
Source: Krokotak
B is for Ballerina Handprint Craft
If you're looking for ballerina crafts for toddlers or preschoolers you can't go wrong with this adorable handprint craft!
It would be extra special if you made one of these handprint tutus the day of your daughters first ballet class.
Source: Pinterest
DIY Foam Ballerina Craft
Foam sheet crafts are a lot of fun for kids of all ages and you don't even need to buy a kit to make this ballerina craft for your children.
Source: Ayelet Keshet
Paper Ballerina Dolls
Get those little fingers active with this sweet craft that involves some paper folding to make the ballet dancer's tutus!
Source: Creative Child
Ballet Dancer Sculptures
So far I've shared a lot of paper based crafts in this collection so how about something completely different… ballet dancers made from air dry modelling clay!
Sculpting with clay is a great activity for kids of all ages. It helps develop their fine motor skills but also helps them visualise things in a three dimensional form.
Source: Snugglebug University
Degas with Chalk
If you have older children that you are looking for ballerina art projects for then you should try out this chalk ballerina. It's perfect for middle-schoolers and teens.
Source: Renee Lannan