We've rounded up the best Christmas cookie recipes for your holiday baking day this year. Delicious to eat and thoughtful to give. Pictures included.
Deliciously Sweet Treats – The Best Christmas Cookie Recipes
Wahhooo! It's cookie season! It's time to
put on your festive aprons
and start baking up a storm in the kitchen! Whether you're looking for Christmas cookie recipes for your cookie exchange party, to give as edible gifts to your neighbors or simply to enjoy eating together as a family, you are sure to find a recipe (or three) in our collection that you'll want to bake this year!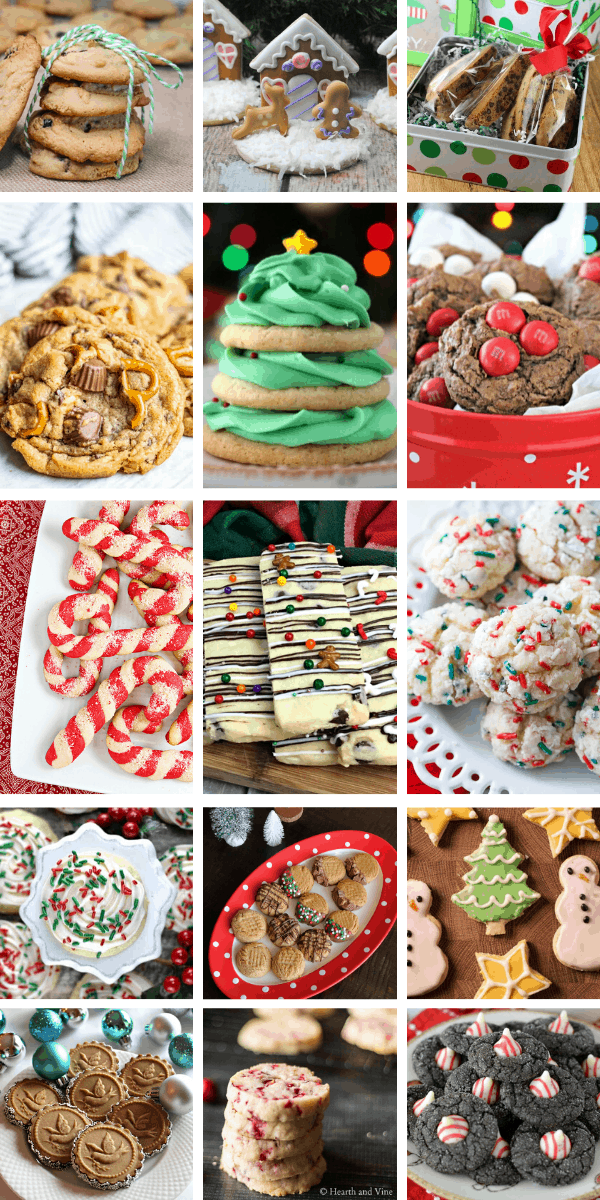 Cranberry Cookies Recipe
Chocolate Chip Biscotti
Low Carb Keto Gingerbread Cookies
Old Fashioned Molasses Cookies Recipe
The Only Gingerbread House Cookies Recipe You Need
Peppermint Snickerdoodles
Double Caramel Stuffed White Chocolate Chip Cookies
Peanut Butter Cup Cookies with Pretzels
Stacked Christmas Tree Cookies – Holiday Trees with Frosting and Star!
Eggnog Cookies
Peppermint Brownie Cookies
Chocolate Peppermint Blossoms
Christmas Cookie Sticks Recipe
Christmas Gooey Butter Cookies
Peppermint Meringues- Vegan Aqufaba Recipe
Heavenly Hot Cocoa Cookies
Coca-Cola® Cake Mix Cookies
Sweet Candy Cane Cookies
Serinakaker Norwegian Butter Cookies
Fresh Cranberry Shortbread Cookie Recipe For The Holidays
Honey Gingerbread Cookies
3D Hidden Surprise Ornament Cookies
Gingerbread Holly Cookies
Oil-Free Vegan Sugar Cookies
Chocolate Peppermint Bark Cookies
Christmas Candy Cane Cookies Recipe
Peppermint Biscotti Recipe
Delicious Peanut Butter Christmas Cookies
Best Soft Sour Cream Cookies with Buttercream Frosting
Chocolate Fudge Cookies with White Chocolate