This post may contain affiliate links, which means I may receive a commission if you click on a link and purchase something. As an Etsy and Amazon Associate I earn commissions from qualifying purchases.
Turn your leftover Candy Canes into some 'oh so yummy' treats the whole family will enjoy – in fact you might have to go and round up some more leftovers from your neighbours!
Leftover Candy Cane Recipes
You can't really have Christmas without some Candy Canes right? Whether you go for the traditional hooks that hang on a tree, or the Hershey Kisses, I bet you end up with lots of leftover Candy Canes.
Well don't let them go to waste, round up the kiddos and spend some time baking up some of these yummy treats.
There are so many awesome recipes here you might have to ask your friends and neighbours for their leftover candy too!
Candy Cane Chocolate Cheesecake Bars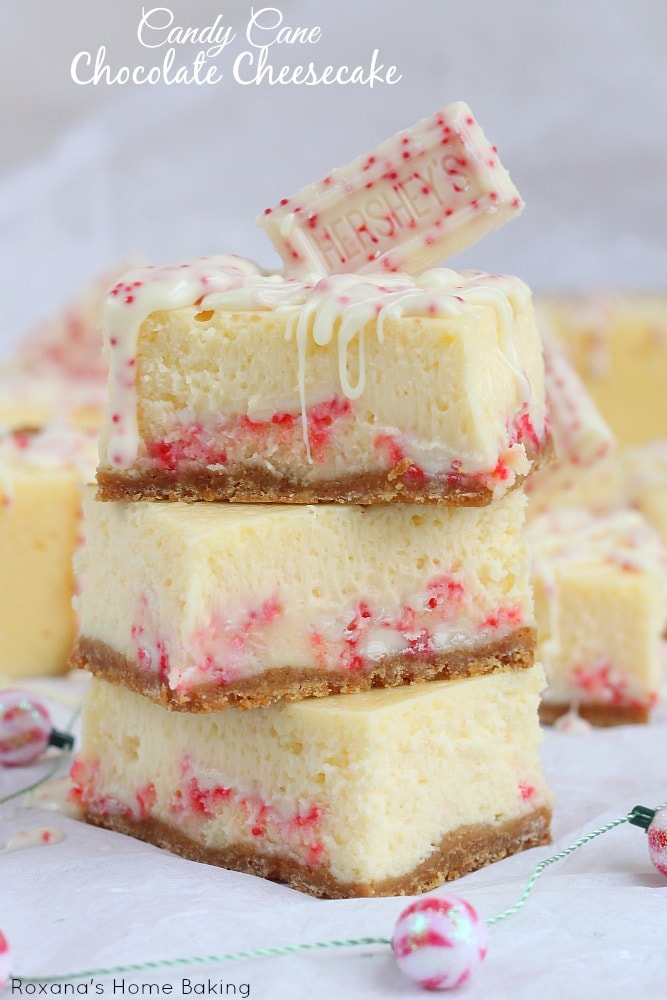 Oh. my. word. Forget the leftover candy canes, you're going to want to go out and buy candy canes specifically for this recipe. I'm drooling just looking at it! (via A Treats Affair)
Candy Cane Kiss Cookies

If you love Hershey Kisses then this is the recipe for you. You just need to decide whether to make the vanilla cookie version, or the chocolate. But hey it's Christmas, why not make both! (via Sally's Baking Addiction)
Candy Cane Chocolate Mousse Macaroon Cups

Oh these look wonderful, just perfect for an Afternoon Tea party, and if you're worried about making mousse you don't need to be, because it's from a box mix! (via With a Blast)
No-Bake Peppermint Cheesecake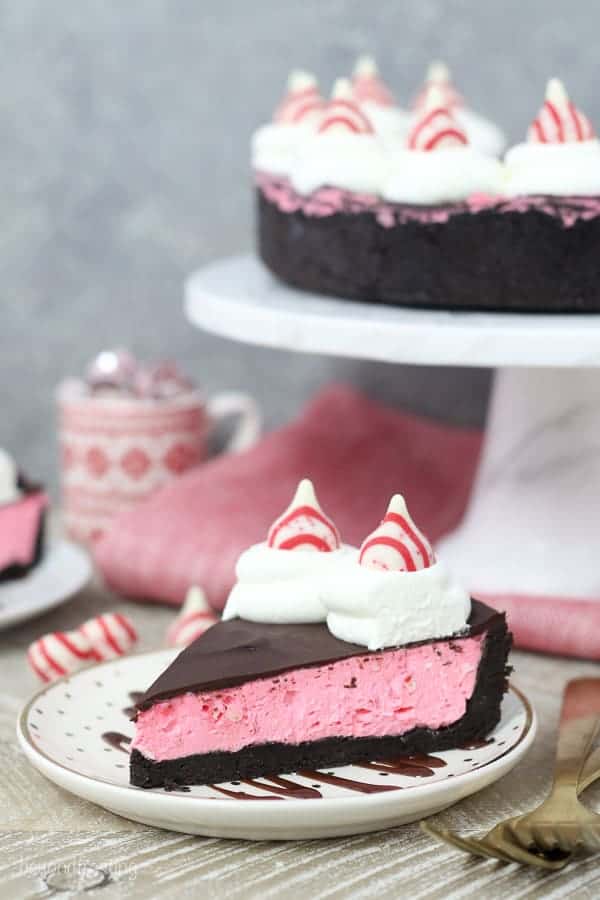 If you don't want to spend hours baking then check out this cheesecake that's made with an Oreo crust. I love that pink filling, perfect for a Princess birthday party too! (via Beyond Frosting)
Candy Cane Swirl Cake

Oh I love the swirl on this one, you might want to make a practice cake first though as it uses a bundt tin and is a bit tricky to serve without it crumbling. (via The Idea Room)
Peppermint Brownies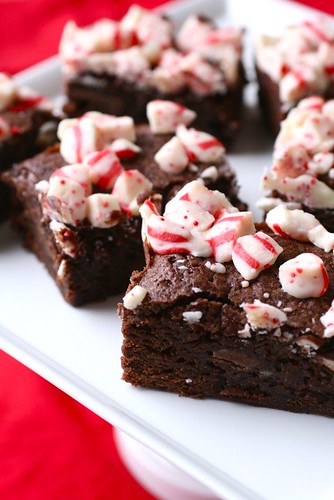 Brownies are my favourite thing to bake because they are so easy, and perfect for baking with kids too. These Candy Cane Brownies look yummy. (via Everyday Annie)
Candy Cane Crunch Milkshake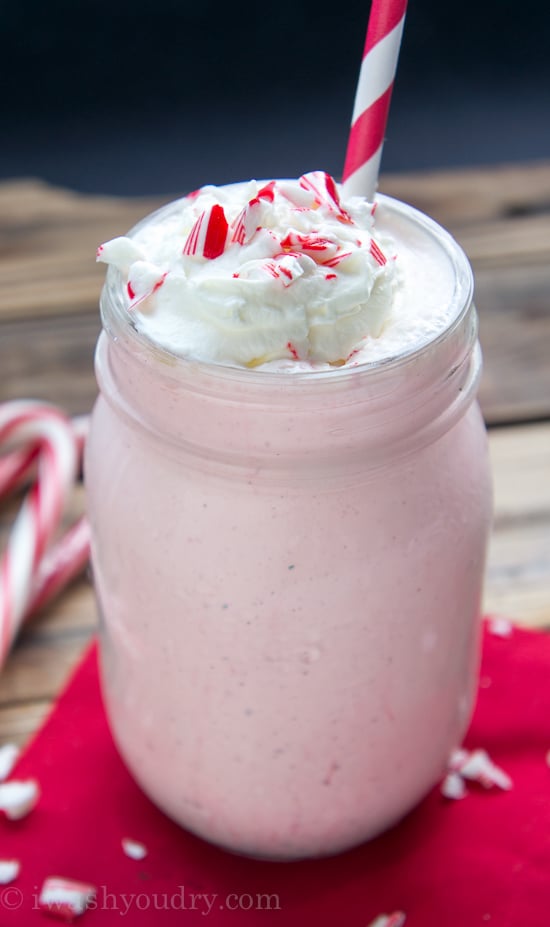 Who says Candy Canes are only for eating? How about making them into a good old fashioned milkshake instead? Delicious! (via I Wash You Dry)
Candy Cane Steamers

Or how about these Candy Cane Steamers, just perfect for warming up on a cold winter's day. (via Katrina's Kitchen)
Sleigh Riding Teddy Bears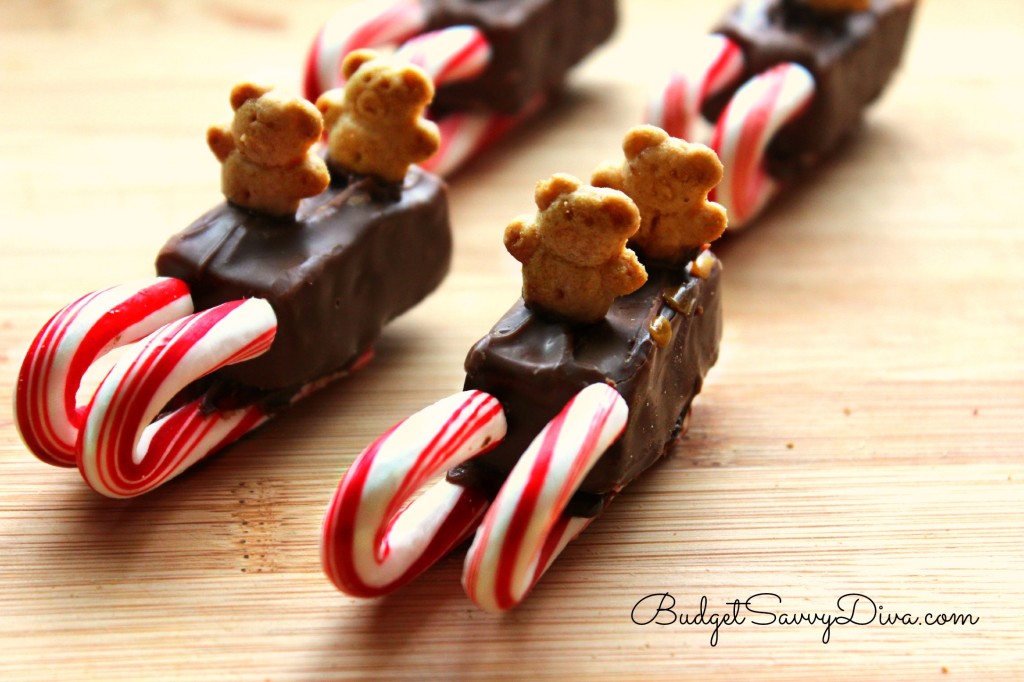 Here's another great recipe for the kids to bake; super cute teddy bears riding on sleighs. (via Budget Savvy Diva)
Bend and Shape Candy Canes

Here's a fun activity for the kids, let them play with the candy canes and see how many different shapes they can make. (via The Artful Parent)
Candy Cane Rice Krispies

How about something super simple? Rice Krispie treats with a touch of Candy Cane. (via Gabby Whitaker)
Perppermint Oreo Truffles

Oh my goodness, these Oreo Truffles look amazing! You could serve these up at a Christmas party and your friends would be so impressed, and they're really not that difficult to make. (via Cooking Classy)
Candy Cane Bark

Well this has to be the easiest Candy Cane recipes I could find, because it only has two ingredients, and the kids will love crushing the canes with the rolling pin. (via The Frugal Girls)
Vegan Candy Cane Hot Cocoa Mix

How about using those Candy Canes to make a gift in a jar for someone who loves Hot Cocoa? (via Free People)
Candy Cane Chocolate Swirl Fudge

I've never made fudge before because I always thought it sounded way too tricky. But one pot, five ingredients and ten minutes? I can do that, and I bet you could too! (via Sally's Baking Addiction)
Peppermint Bark

How cool is this? Peppermint Bark, but you make it using cookie cutters so they look amazing! (via Baked by Rachel)