DISCLOSURE: Some of the links below are affiliate links. This means that, at zero cost to you, I will earn an affiliate commission if you click through the link and finalize a purchase. All opinions are my own, and I only recommend products that will add value for my readers.
These pretty crochet edging patterns will add the wow factor to your baby blankets! From pom poms to ruffles we've got all tastes covered!
Crochet Edging Patterns
Whether you're working on a baby blanket or an afghan the way you finish it off can often make or break your project. So today I've rounded up some fabulous crochet edging patterns for you to keep in your project planner so you always have the perfect border on hand when you need one!
1 | Pom Pom Edge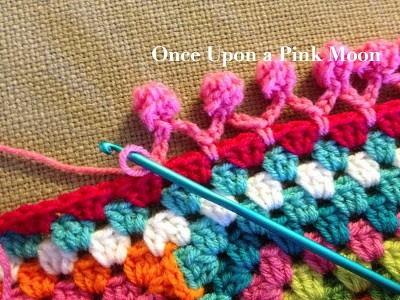 These cute little pom poms will look fabulous around your granny square baby blanket. They take a little time and patience to make but they are totally worth it for the cuteness factor!
Pom Pom Edge by Once Upon a Pink Moon
2 | Crocheted Bobble Edging Tutorial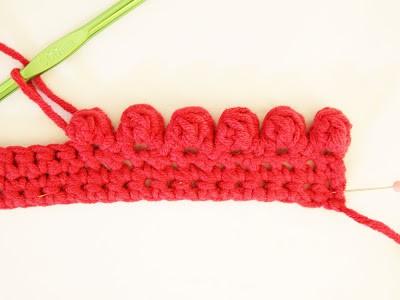 This edging is quite similar but more bobble than pom pom. There's lots of pictures in the tutorial to show you just how to make it!
Crocheted Bobble Edging Tutorial by Heidi Bears Creative
3 | Cathedral Edging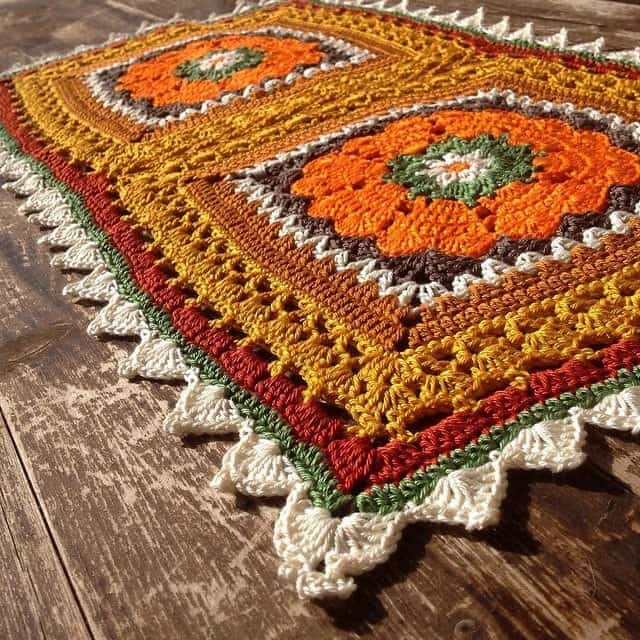 The cathedral edging with its little triangles is another lovely way to border your granny square blanket. Depending on the number of stitches you have you might have to fudge the edging a little bit by adding or skipping some stitches.
Cathedral Edging by Ravelry
4 | Frilly Ruffled Edge for Any Stitch Multiple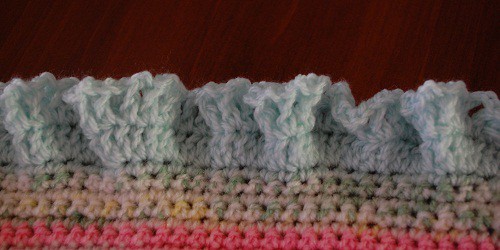 If you're making a baby blanket for a girl and you want to finish it off with something pretty and lacy this ruffle is the perfect choice. It's not too elaborate or complicated but a little more feminine looking than picots or shells.
Frilly Ruffled Edge for Any Stitch Multiple by Inner Child Crochet
5 | Butterfly Edging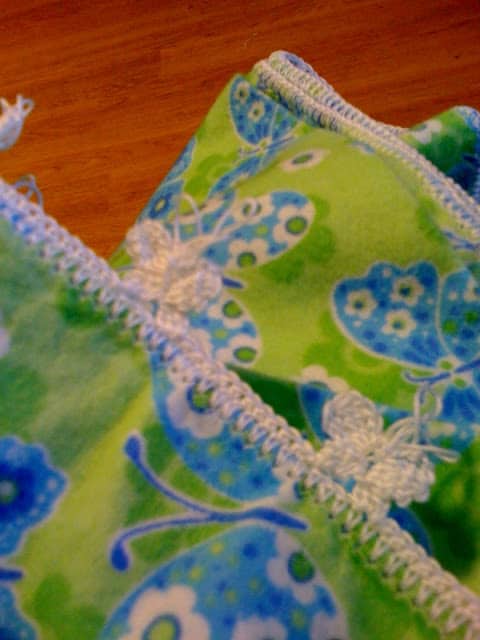 You might need to look really closely at the photo to see this one properly but how sweet are those little butterflies!
Butterfly Edging by Yarn Crazy Girl Patterns
6 | Bumpy Crochet Border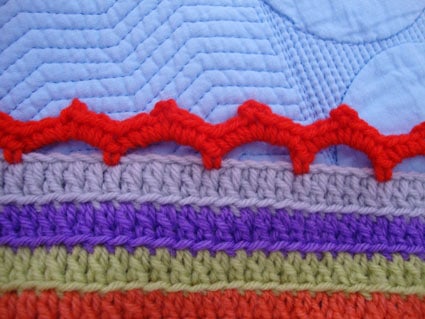 Here's a fun border that will work very well on a striped baby blanket. There's a chart for this one that's very easy to follow so you should have that edging worked up in no time!
Bumpy Crochet Border by Le Monde de Sucrette
7 | Line of Hearts Crochet Edging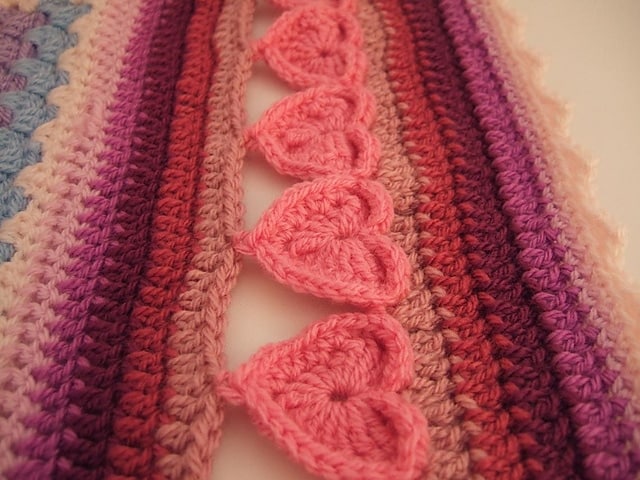 This sweet line of hearts crochet border is another lovely way to finish up a baby girl's blanket. There's three ways you can do this, as a sturdy row of bunting hearts, as an edging of hearts, or as a border with embedded hearts in. The free PDF has lots of photos and detailed instructions for you to follow.
Line of Hearts Crochet Edging by Ravelry
8 | Polka Dot Border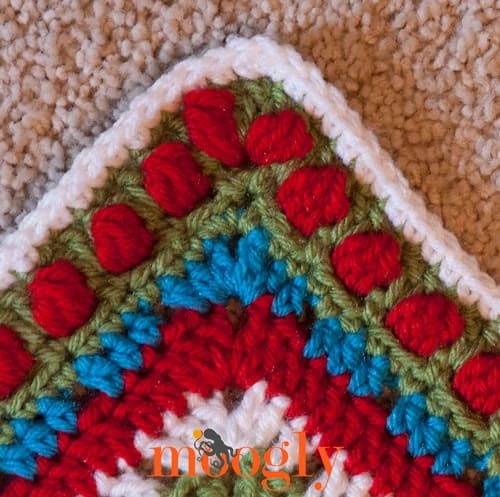 Oh I think this polka dot border might be my favourite so far! You might have to learn some new stitches to make this border but there is a video tutorial to help you.
Polka Dot Border by Moogly
9 | Lacy Vs and Picots Edging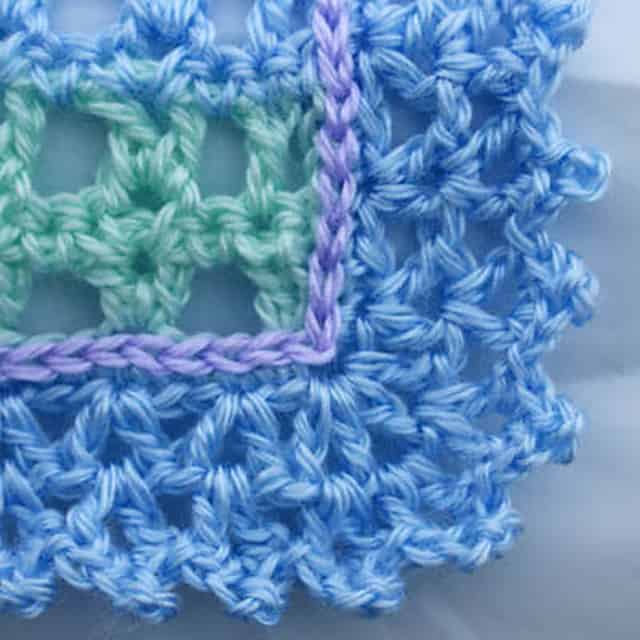 This free crochet edge uses the V stitch alongside picots to make a really pretty border that is just right for a baby blanket.
Lacy Vs and Picots Edging by Ravelry
10 | Crocheted Scalloped Border Tutorial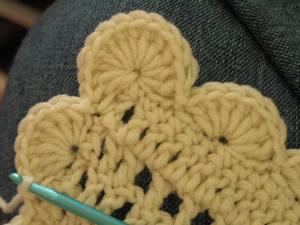 If you'd prefer a scalloped edge to your blanket take a look at this easy to follow photo tutorial. Just make sure you pay close attention to the steps because there's a tweak you need to make in corners to make sure the scallops lie flat!
Crocheted Scalloped Border Tutorial by Praying with My Feet
11 | Windows Border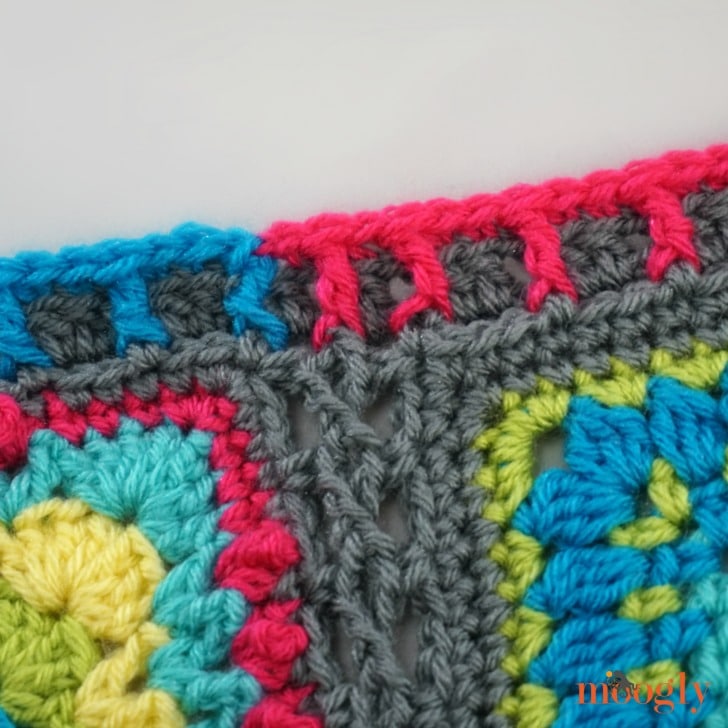 If you're looking for a less feminine edging that would be more suitable for a boy's baby blanket this windows border could be just what you need!
Windows Border by Moogly
12 | 150 Colorful Creative Edging Designs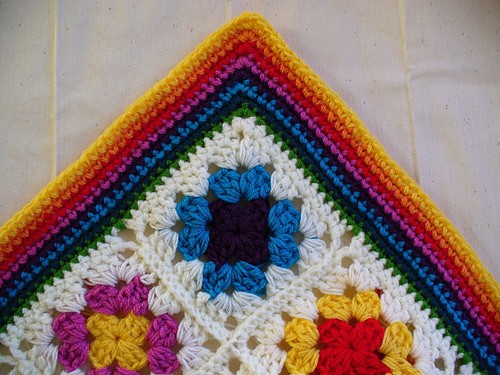 And if you don't like any of the borders I've shared already
try this book by Edie Eckman
which has 150 different border and edge designs in it, including this pretty rainbow striped edging. It even lets you in on the secret of how to turn the corner perfectly every single time!
150 Colorful Creative Edging Designs by Edie Eckman
More Crochet Ideas Here