DISCLOSURE: Some of the links below are affiliate links. This means that, at zero cost to you, I will earn an affiliate commission if you click through the link and finalize a purchase. All opinions are my own, and I only recommend products that will add value for my readers.
OMG these Disney freakshakes are all movie inspired and make an amazing treat for the weekend!
Disney Freakshakes
Whenever I mention anything Disney food related around here y'all get a little excited and a friend told me I should share some Disney freakshake recipes with you. Oh boy! I've heard of freak shakes before but I'd never really paid them much attention and when I saw these recipes my eyes popped out of my head! I did wonder whether I should share them with you at all since there's been a call for a ban on them in the UK for being grotesquely sugary! And yes they are. But they are a treat, and everything in moderation right? So it's up to you whether you just drool over the pictures or actually make one!
1 | Olaf Milkshake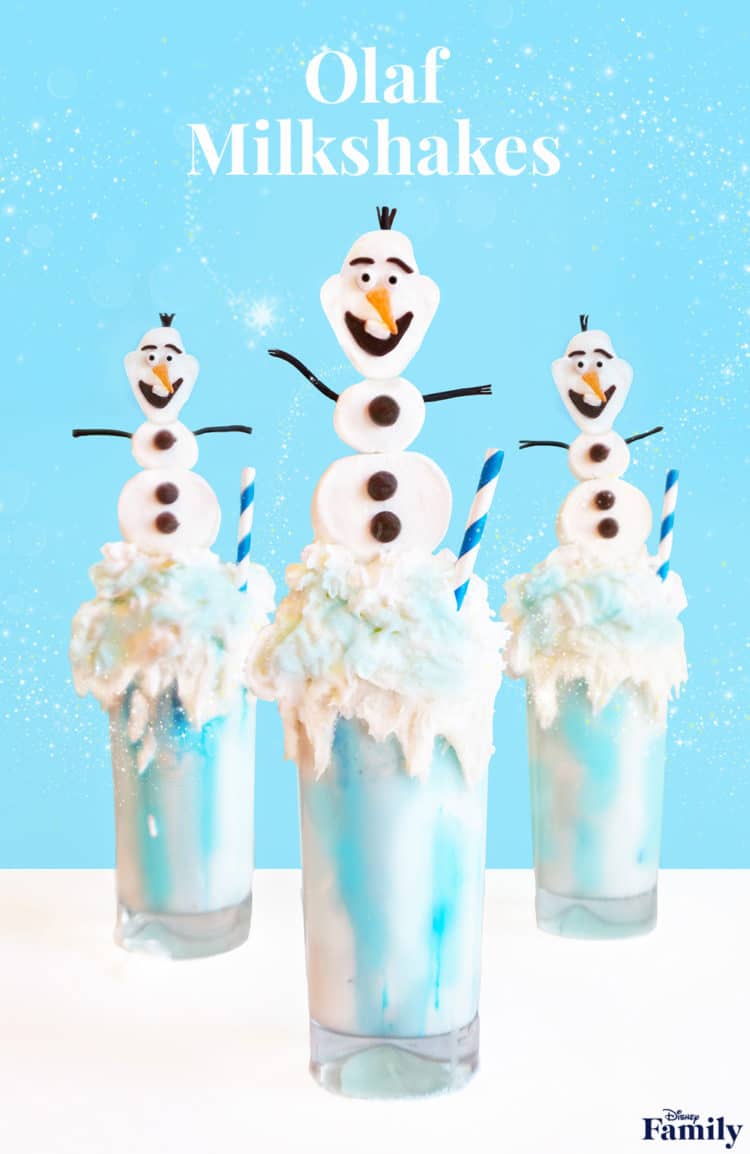 Let's kick off our collection of Disney inspired freakshakes with this fabulous Olaf shake! He's snow-tastic!
Olaf Milkshake by Disney Family
2 | Cinderella FreakShake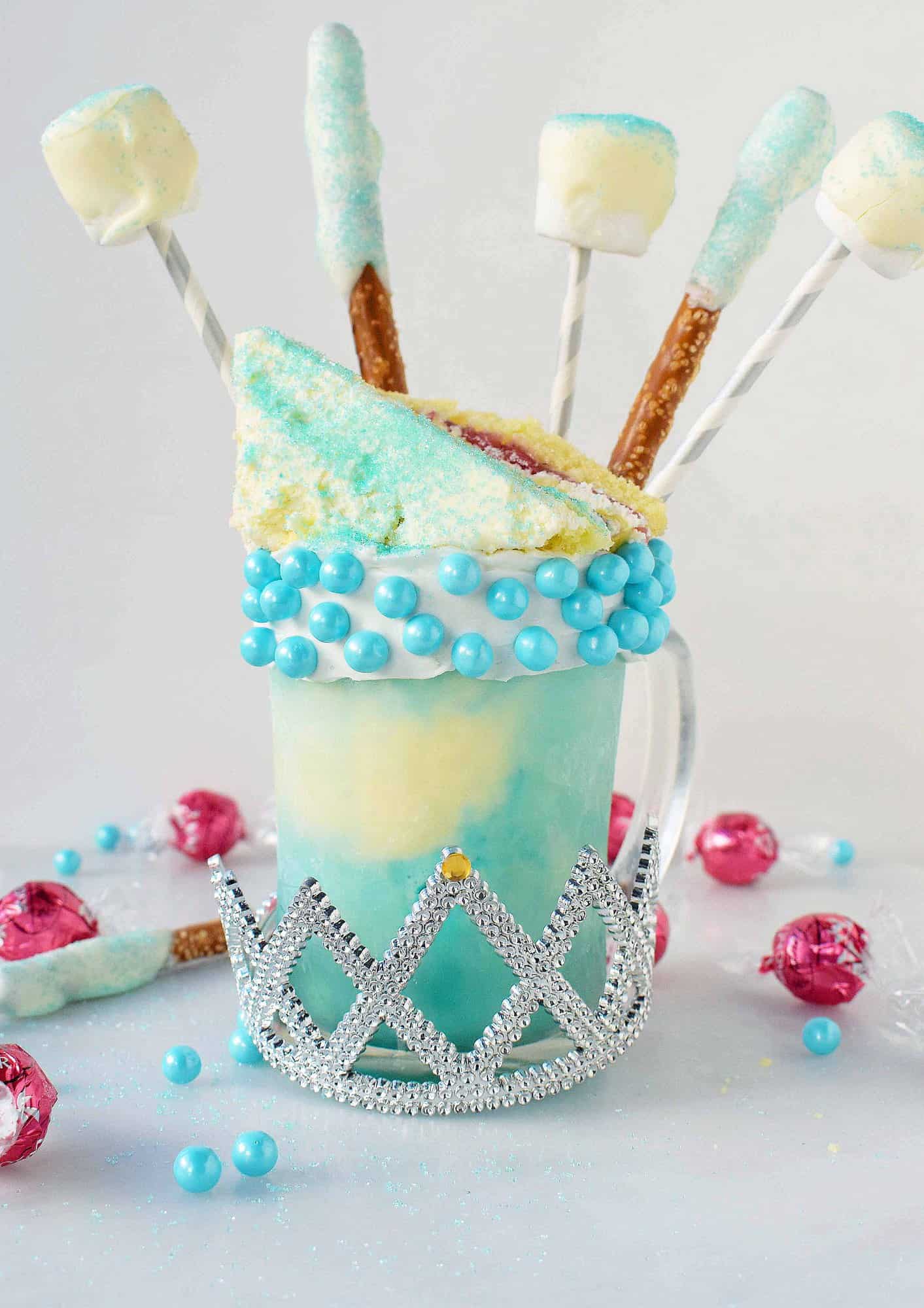 Or how about a shake fit for a princess, and inspired by Cinderella? And yes that is a slice of cake you see on the top!
Cinderella FreakShake by Modern Honey
3 | Beauty and the Beast Shake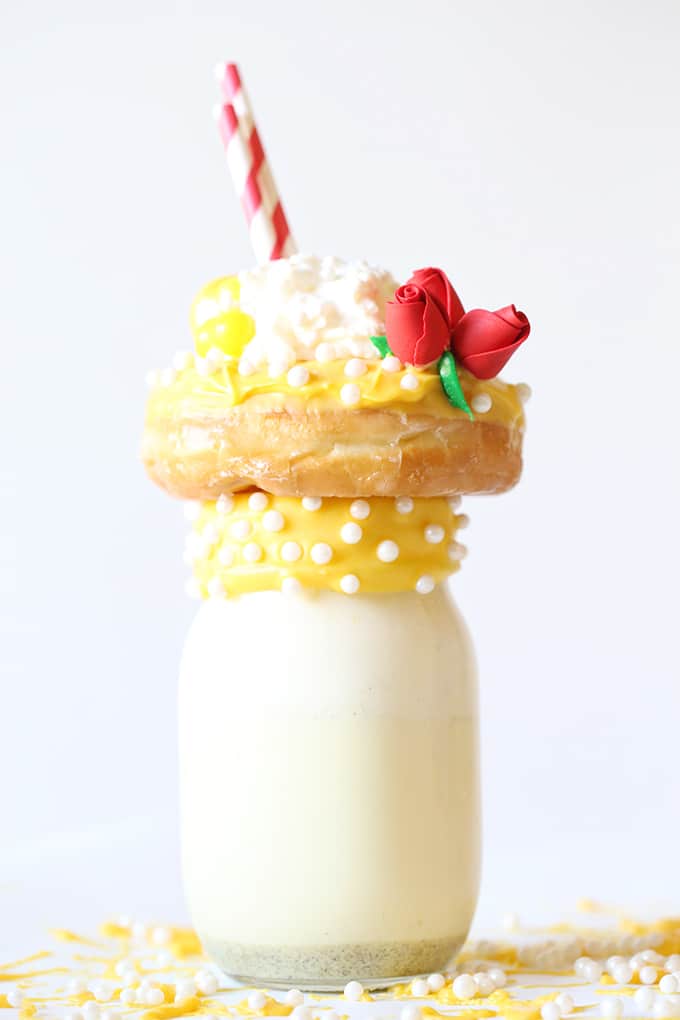 First cakes and now donuts! Oh my! Belle is my favourite princess so I can't wait to give this shake a try!
Beauty and the Beast Shake by See Vanessa Craft
4 | Beauty and the Beast Freak Shake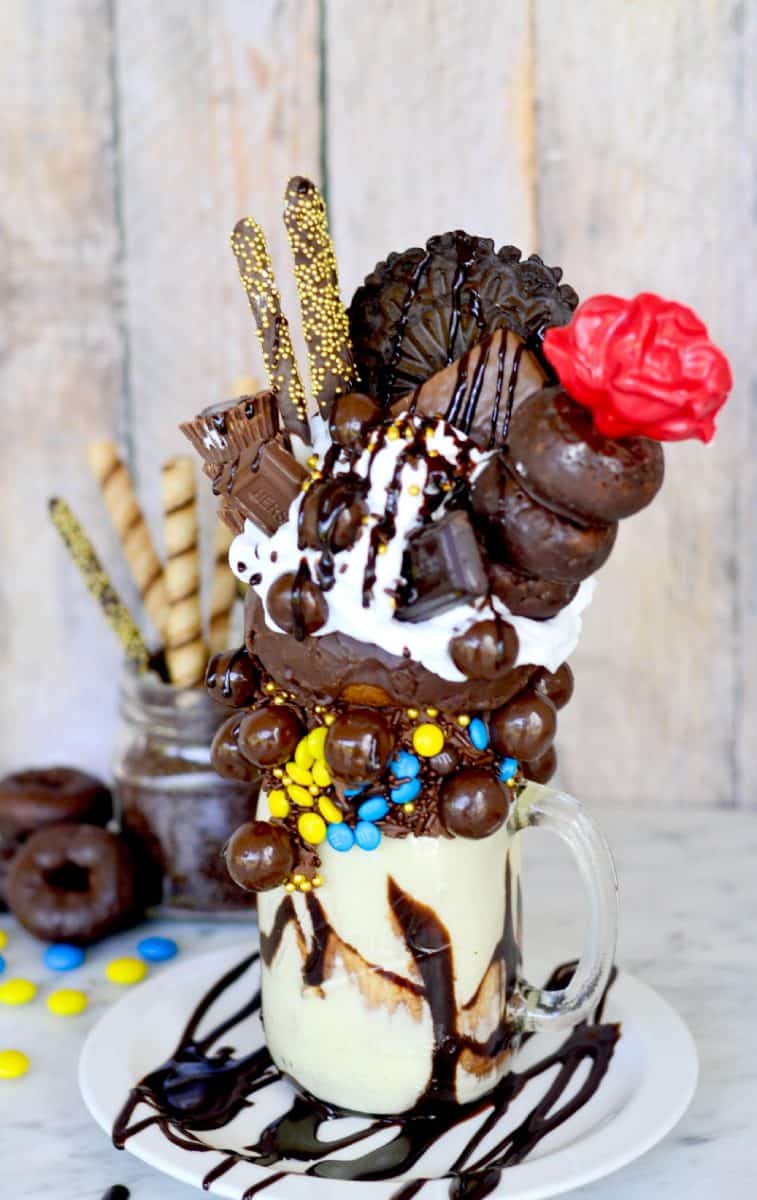 Oh my goodness! If you want your Beauty and the Beast shake to be a little more Beast than Belle you need to check this one out!
Beauty and the Beast Freak Shake by Pink Cake Plate
5 | Mickey Mouse Freak Shake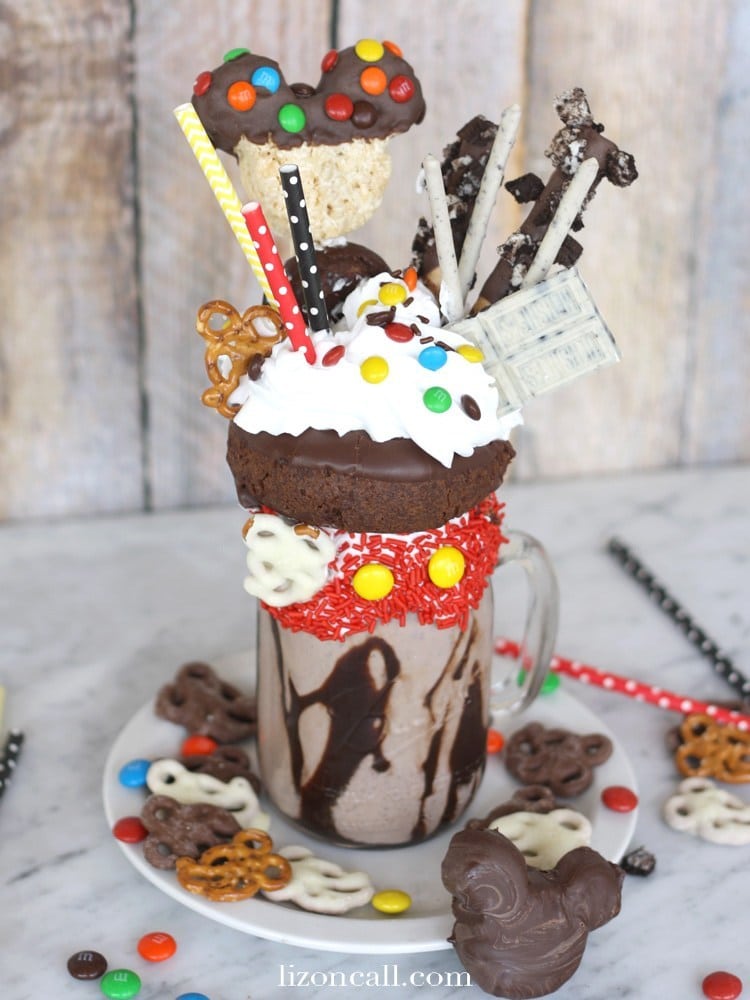 Well you can't have a collection of Disney freak shakes without one inspired by the Big Cheese Mickey Mouse himself can you!
Mickey Mouse Freak Shake by Liz on Call
6 | Monsters Inc Sully Shake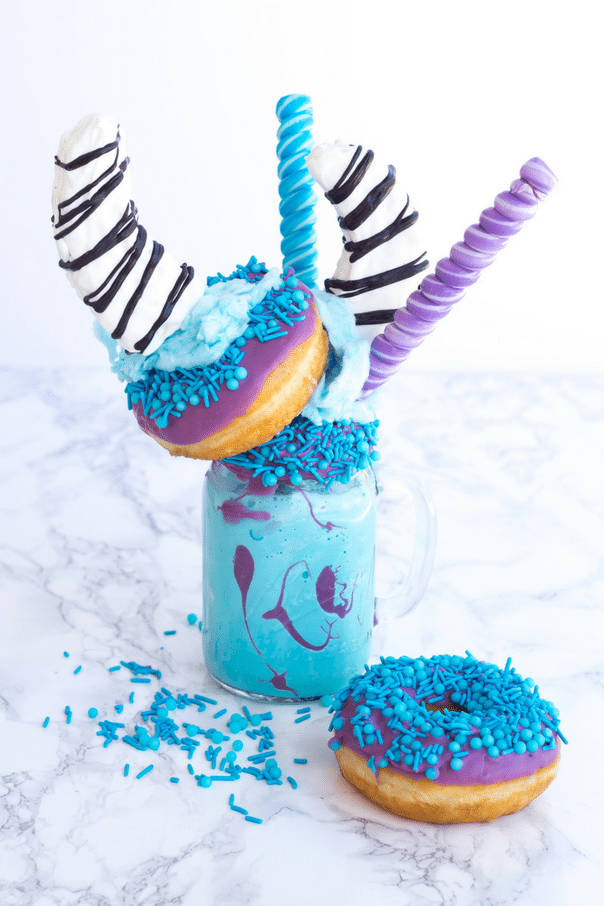 I think I should start getting you to guess the inspiration behind these shakes… and you would just KNOW that this was Sully from Monsters Inc right? This one is my favourite!
Monsters Inc Sully Shake by I Love My Disorganized Life
7 | Finding Nemo Freak Shake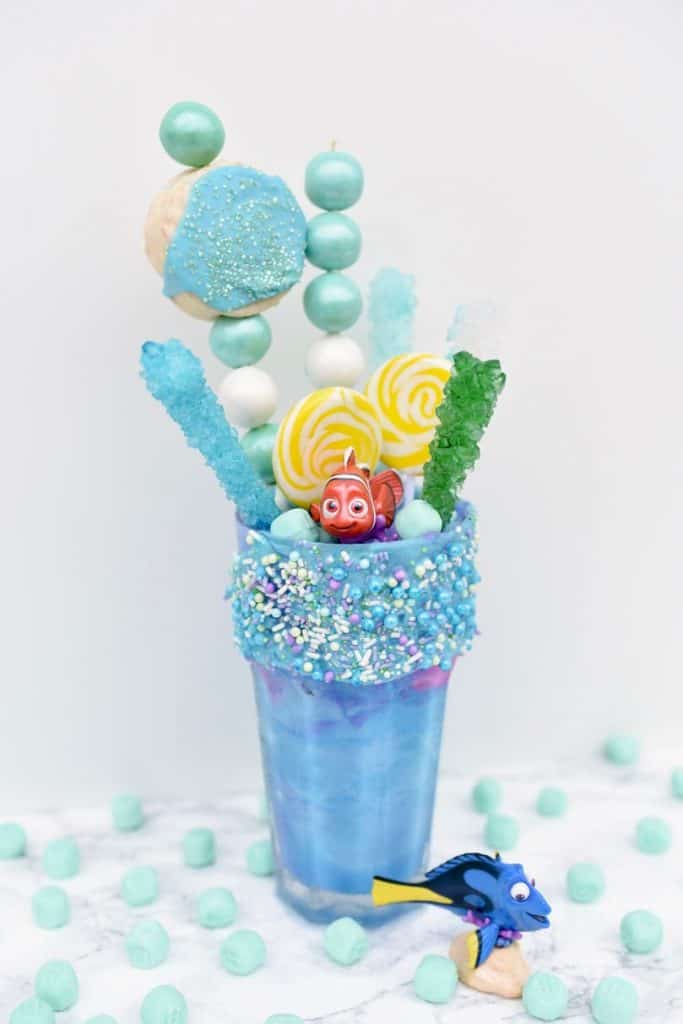 Ok the fish kinda gives this one away, but this one is totally Finding Nemo (or Dory I guess) and I love the ocean theme!
Finding Nemo Freak Shake by Make Life Lovely
8 | Incredibles Shake Recipe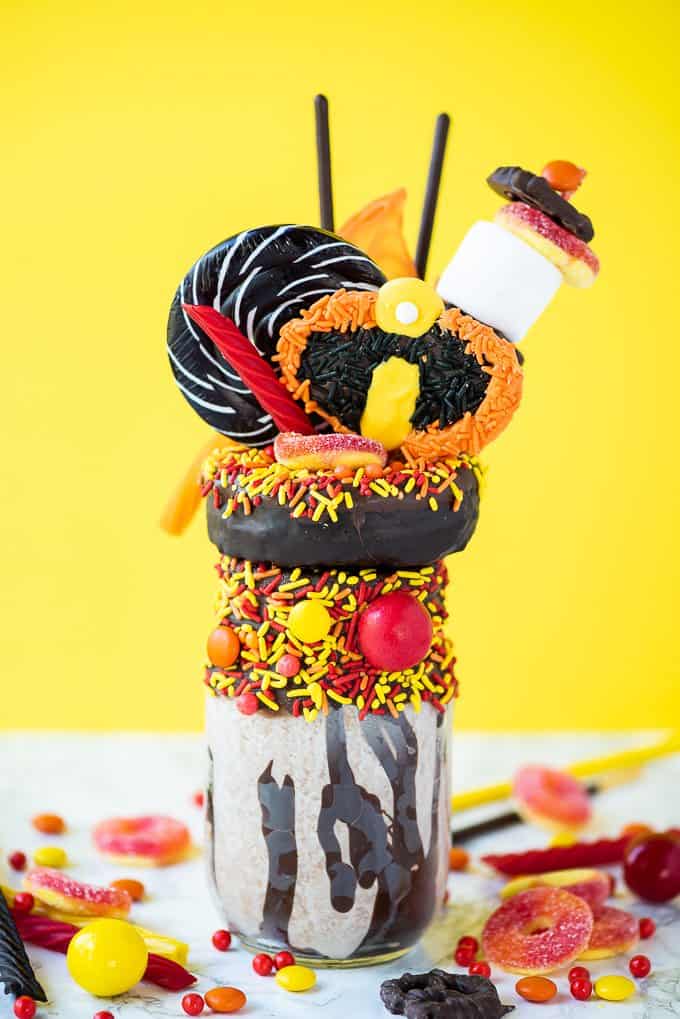 Oh… my… goodness…! Marshmallows, Twizzlers, chocolate dripped pretzels… and so much more in this Incredibles Freak Shake!
Incredibles Shake Recice by A Pumpkin and a Princess
9 | Moana Inspired Shake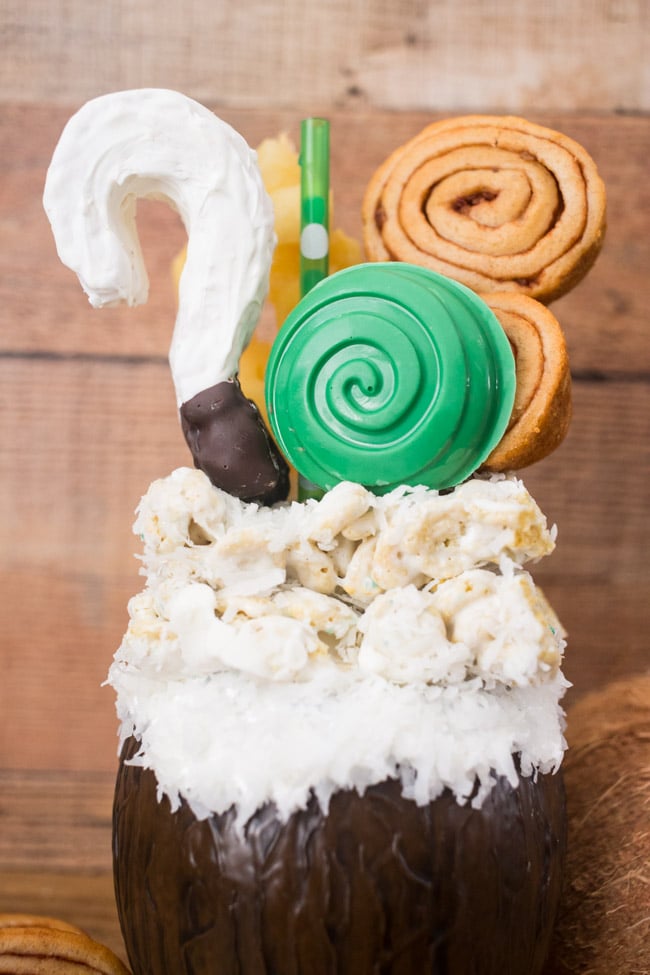 What a great idea to serve this Moana inspired shake in a coconut cup! Of course a regular glass will do if you don't have a coconut to hand!
Moana Inspired Shake by A Night Owl
10 | Toy Story Green Alien Freak Shake
And let's finish up with this FABULOUS blue and green shake that just screams Toy Story!
Toy Story Green Alien Freak Shake by Pink Cake Plate
More Disney Food Ideas Here