Pin these ideas! Hit the button to save these ideas for later. Don't forget to follow us on Pinterest for more great stuff!
&
---
If you can't quite believe the prices of American Girl doll furniture it's time to get creative and make your own. We've searched high and low to bring you a collection of amazing DIY 18 inch doll furniture projects your kids (and their dolls) will LOVE! And because every doll needs somewhere to put her furniture we've included some free plans for dollhouses too.
DIY 18 Inch Doll Furniture

30. Repurposed Chair Doll Bed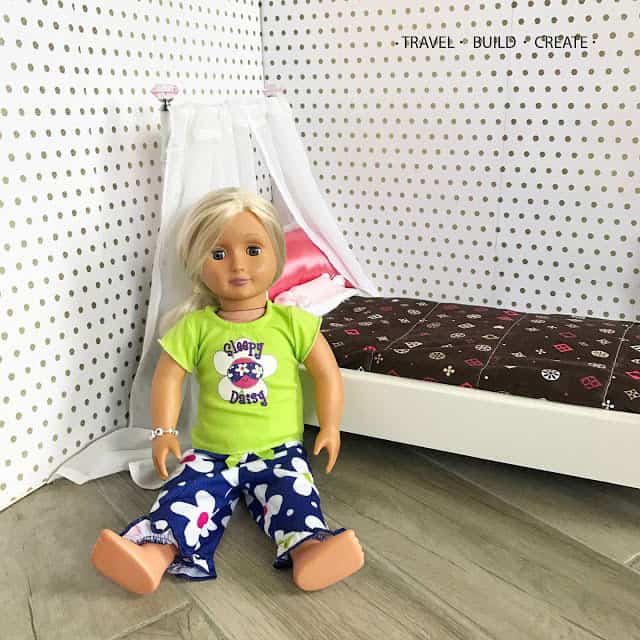 Found it here >> My Repurposed Life
We love this doll bed because it started out life as a chair, and you know how much we love learning about new ways to repurpose old chairs!
29. How to Make an American Girl Doll Laundry Room
28. Doll Farmhouse Bed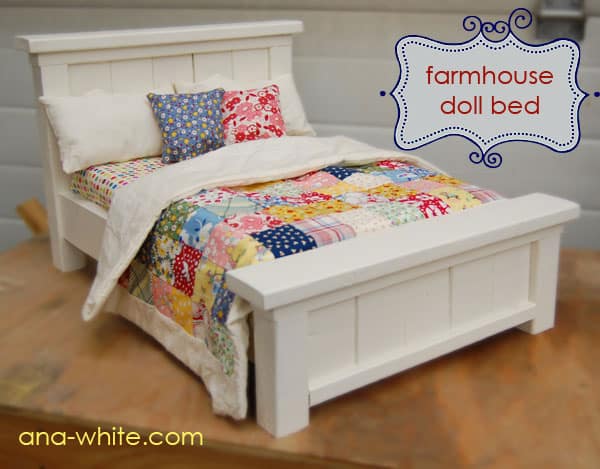 Found it here >> Ana White
If you'd like your doll to have a bit more room to stretch out in bed make her one of these gorgeous farmhouse beds.
27. DIY American Girl Doll Couch
26. Doll Bunk Beds for American Girl Doll and 18″ Doll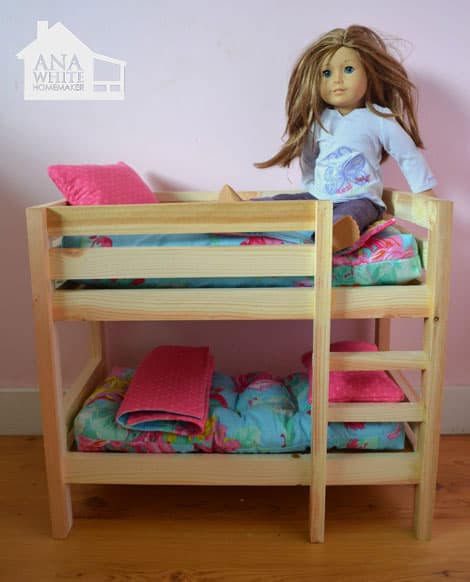 Found it here >> Ana White
This bunkbed is sturdy, easy to make and the perfect size for an 18 inch doll (and her friend) to sleep in!
25. DIY American Girl Doll House – Using Ikea's Pax Wardrobe shelves
24. How To Make A Doll-Sized Table From A Photo Frame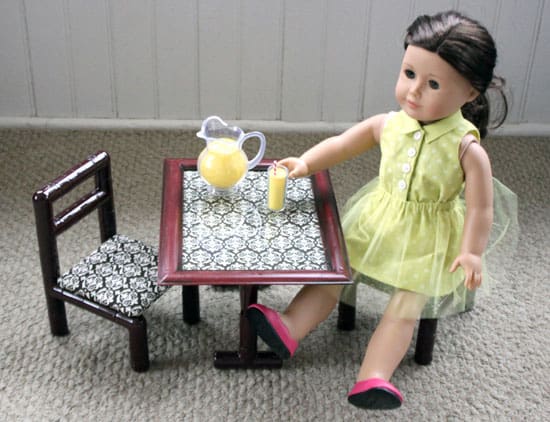 Found it here >> Matilda Jo
We love repurposing projects around here, in fact we just rounded up a collection of amazing ways to repurpose picture frames, and here we find another one! What a great idea to turn a picture frame into a fabulous table for American Girl.
23. DIY American Girl Doll Closet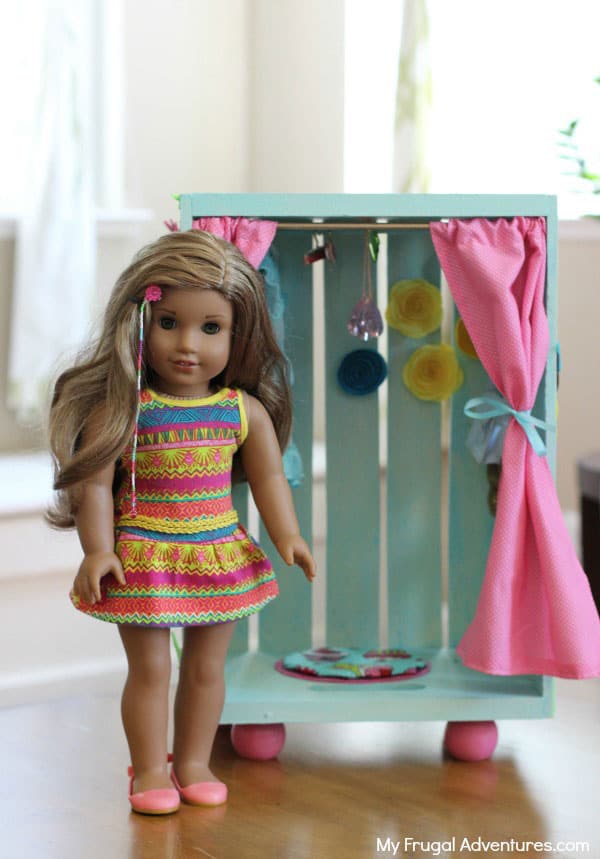 Found it here >> My Frugal Adventures
What a fabulous way to turn an old crate into a closet for your child's doll!
22. DIY American Girl Doll Gourmet Kitchen
21. Three Story American Girl or 18″ Dollhouse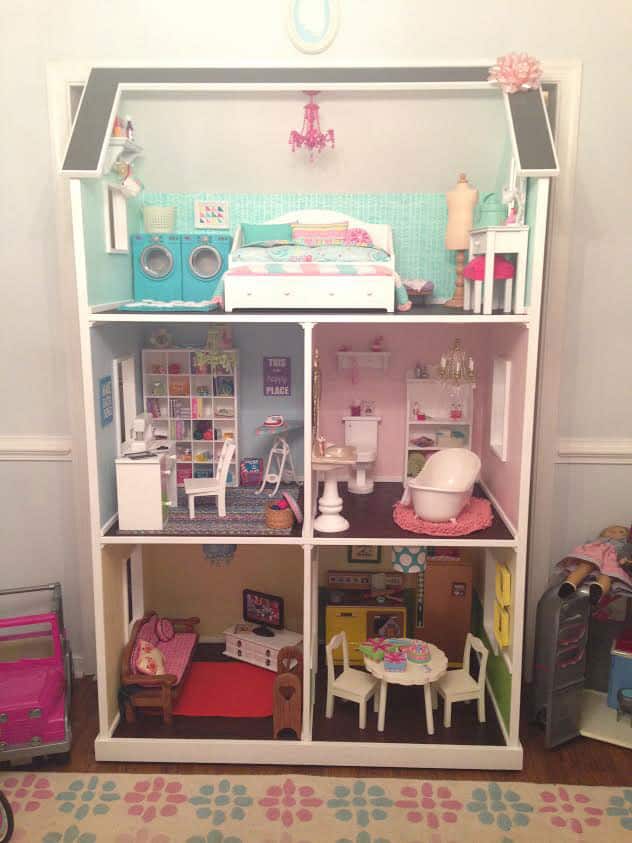 Found it here >> Ana White
Wow an 18 inch doll will live in the lap of luxury in this three story town house! Would you just look at that roll top bath!