This post may contain affiliate links, which means I may receive a commission if you click on a link and purchase something. As an Etsy and Zazzle Affiliate I earn commissions from qualifying purchases.
Do you want to make your own American Girl furniture? These projects are the perfect fit for any 18 inch doll. And we have doll house plans that are the perfect size too!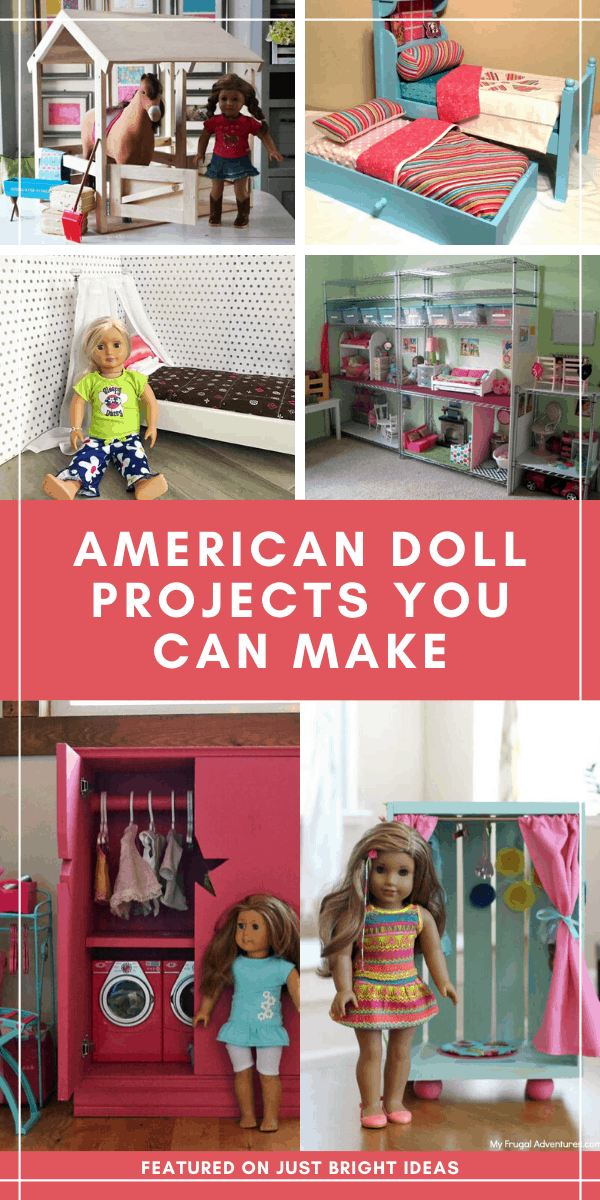 DIY American Girl Furniture
If you can't quite believe the prices of American Girl furniture it's time to get creative and make your own.
We've searched high and low to bring you a collection of amazing DIY 18 inch doll furniture projects your kids (and their dolls) will LOVE!
And because every doll needs somewhere to put her furniture we've included some free plans for American Girl doll houses too.
Any one of these projects could also be perfect for the Sparkle Starlet doll too!
30. Repurposed Chair Doll Bed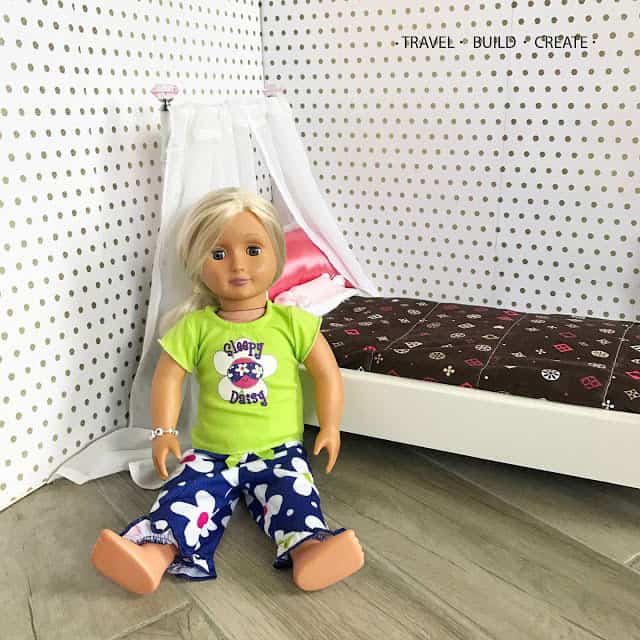 &
We love this doll bed because it started out life as a chair, and you know how much we love learning about new ways to repurpose old chairs!
29. How to Make an American Girl Doll Laundry Room
28. Doll Farmhouse Bed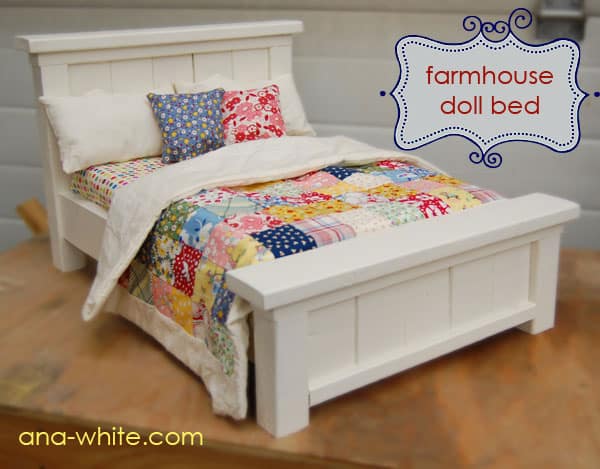 Via Ana White
&
If you'd like your doll to have a bit more room to stretch out in bed make her one of these gorgeous farmhouse beds.
27. DIY American Girl Doll Couch
26. Doll Bunk Beds for American Girl Doll and 18″ Doll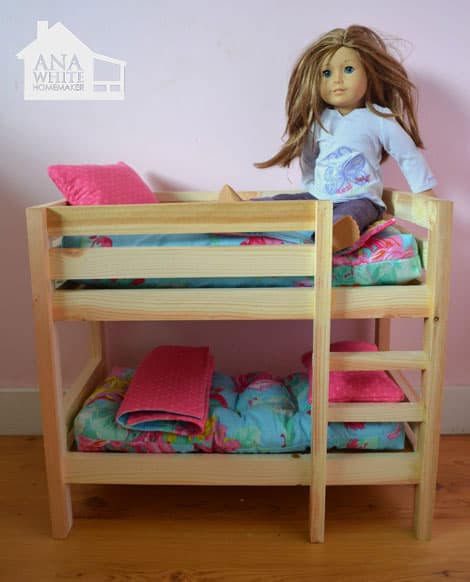 Via Ana White
&
This bunkbed is sturdy, easy to make and the perfect size for an 18 inch doll (and her friend) to sleep in!
25. DIY American Girl Doll House – Using Ikea's Pax Wardrobe shelves
24. How To Make A Doll-Sized Table From A Photo Frame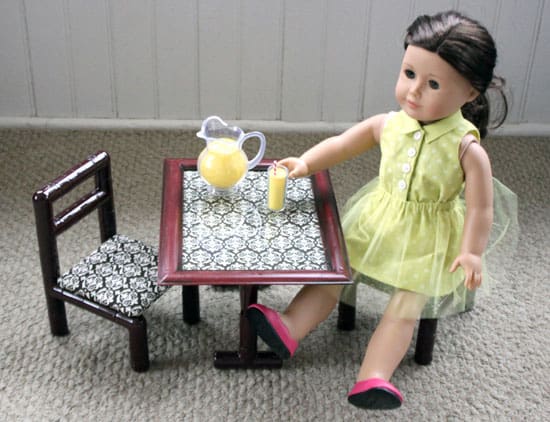 Via Matilda Jo
&
We love repurposing projects around here, in fact we just rounded up a collection of amazing ways to repurpose picture frames, and here we find another one! What a great idea to turn a picture frame into a fabulous table for American Girl.
23. DIY American Girl Doll Closet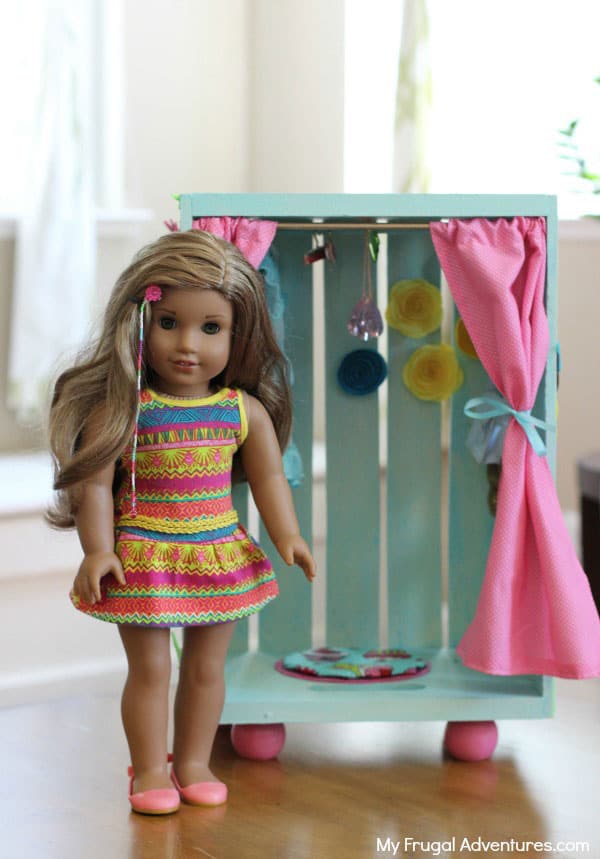 &
What a fabulous way to turn an old crate into a closet for your child's doll!
22. DIY American Girl Doll Gourmet Kitchen
21. Three Story American Girl or 18″ Dollhouse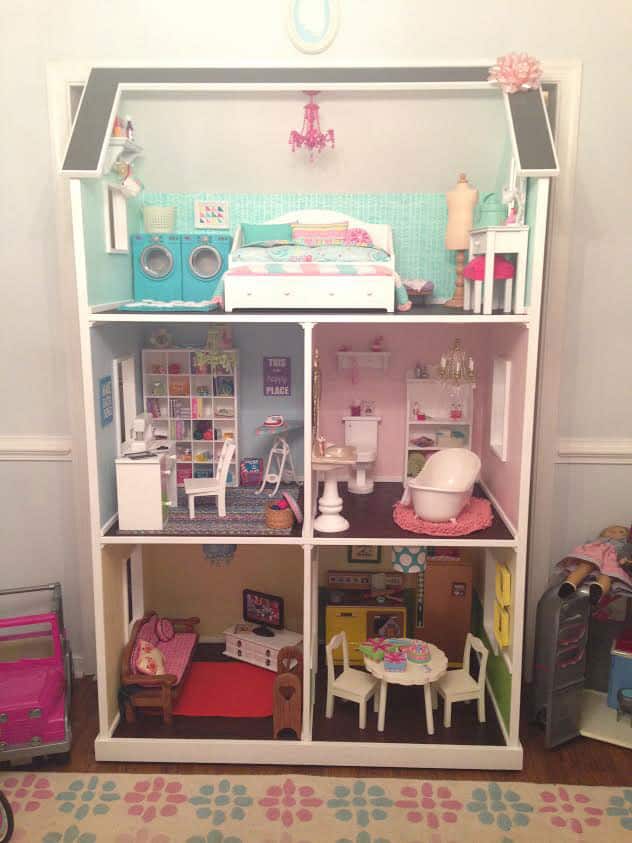 Via Ana White
&
Wow an 18 inch doll will live in the lap of luxury in this three story town house! Would you just look at that roll top bath!
20. Easy Doll Clothing Storage Rack DIY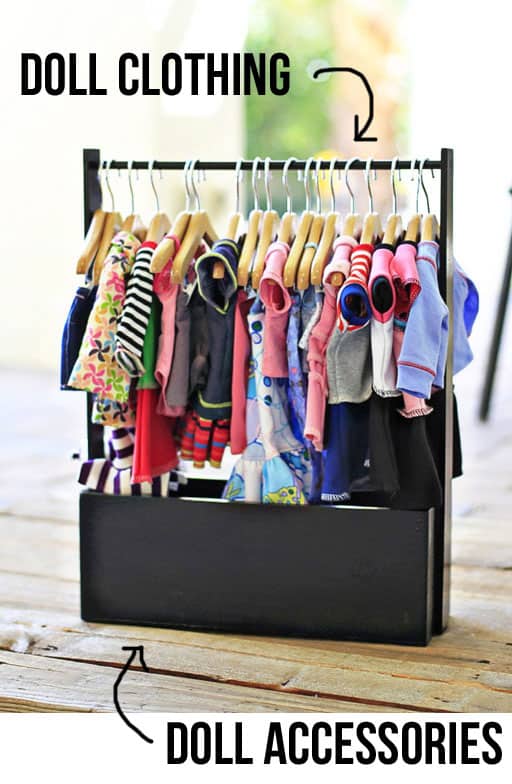 Via Lil Blue Boo
&
We love this storage rack with a home for accessories at the bottom, maybe we should make a life sized version to store our own clothes!
19. Horse Stables for American Girl or 18″ Dolls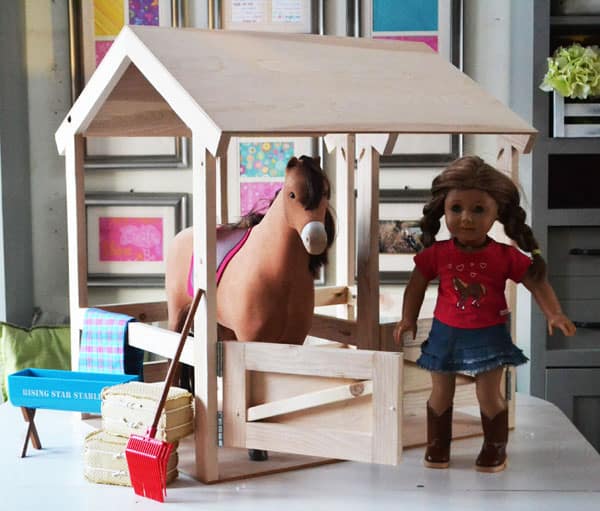 Via Ana White
&
If your daughter's doll loves horses they're going to need somewhere to sleep right?
18. DIY AG Bathroom – In 10 easy steps!
17. How To Make A Doll Hammock FREE DIY

&
Every doll needs her own hammock to kick back and relax after a long hard day.
16. How to Build an American Girl Dollhouse Out of Pallets for Under $50
15. American Girl Doll House IKEA Hack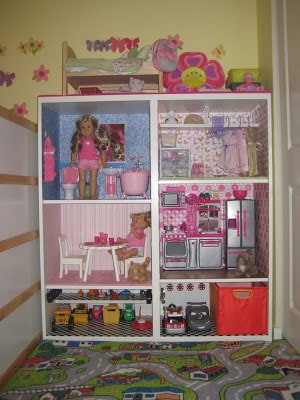 Via Mom Brag
&
You know how much we love IKEA hacks around here, especially ones that turn boring bookcases into fabulous houses for American Girl dolls!
14. How to Make American Girl Doll Couch
13. DIY American Girl Bouquet Bed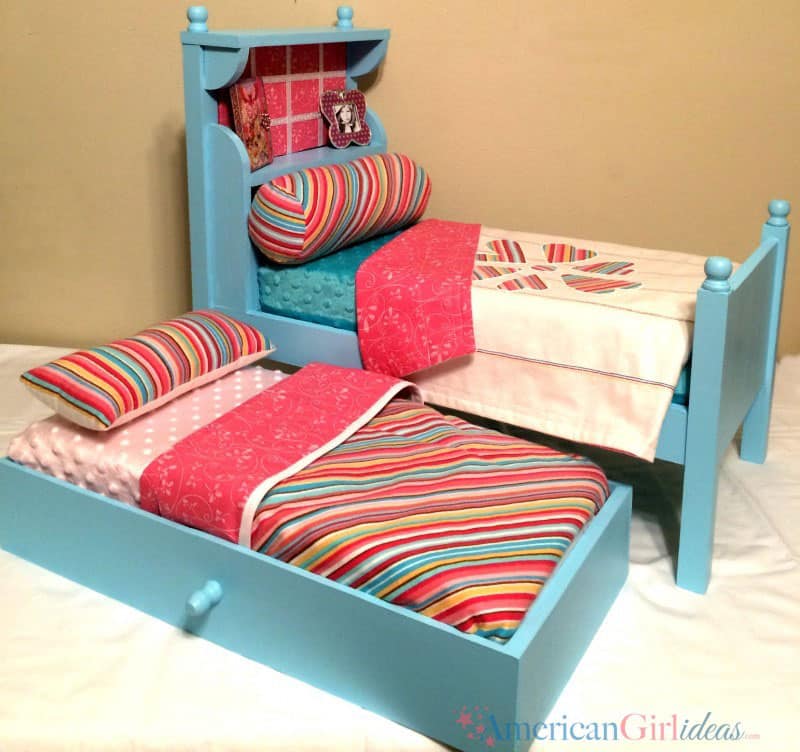 &
It's sleepover time!
12. DIY Lighted Bakery Case for Dolls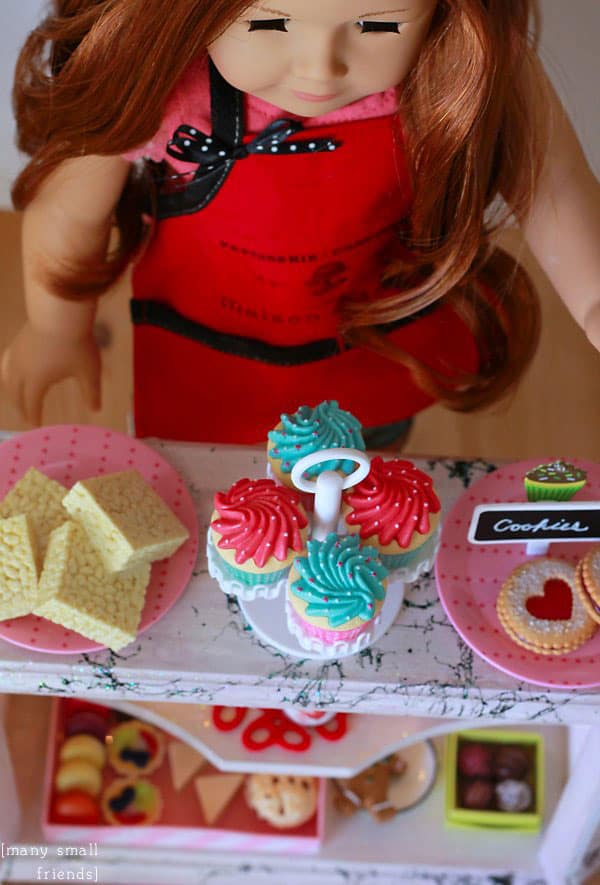 &
Inspire your daughter to be an entrepreneur by making this lighted bakery case that's the perfect size for her 18 inch dolls to start up their own business.
11. DIY Desk and Chair for AG Doll Boy Room
10. DIY American Girl Grill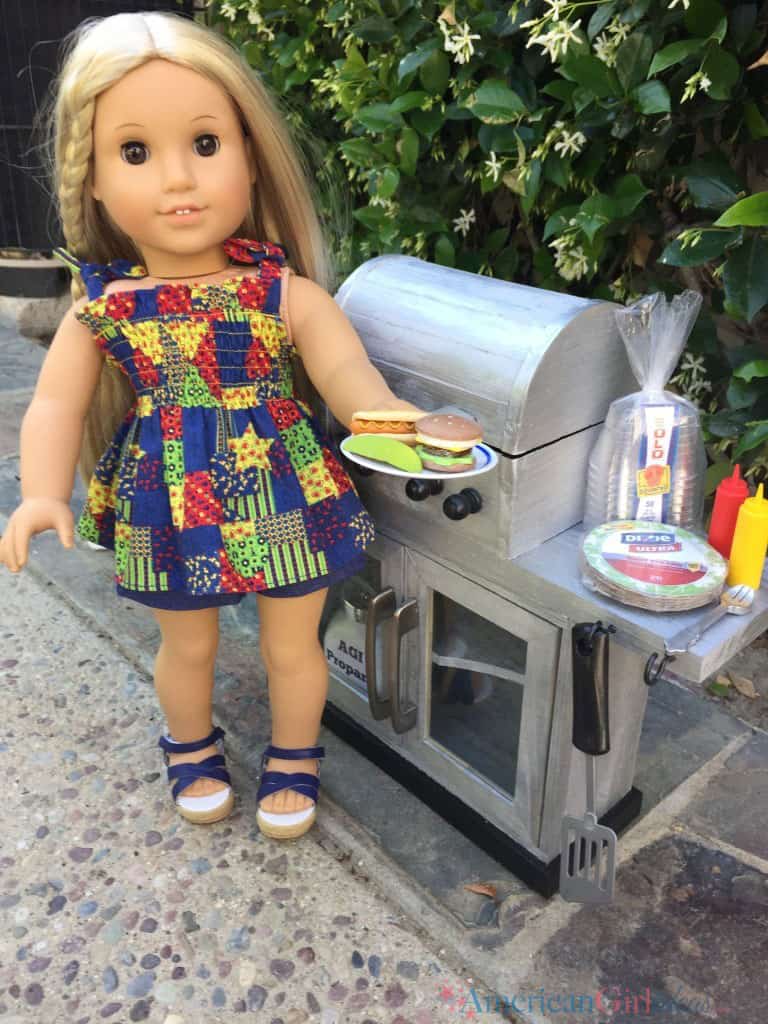 &
You'll need a little patience with this project as there is a lot of glueing to be done, but your kids and their dolls will LOVE their new backyard grill!
9. DIY American Girl Doll Toilet
8. DIY Doll Tent for 18 Inch Dolls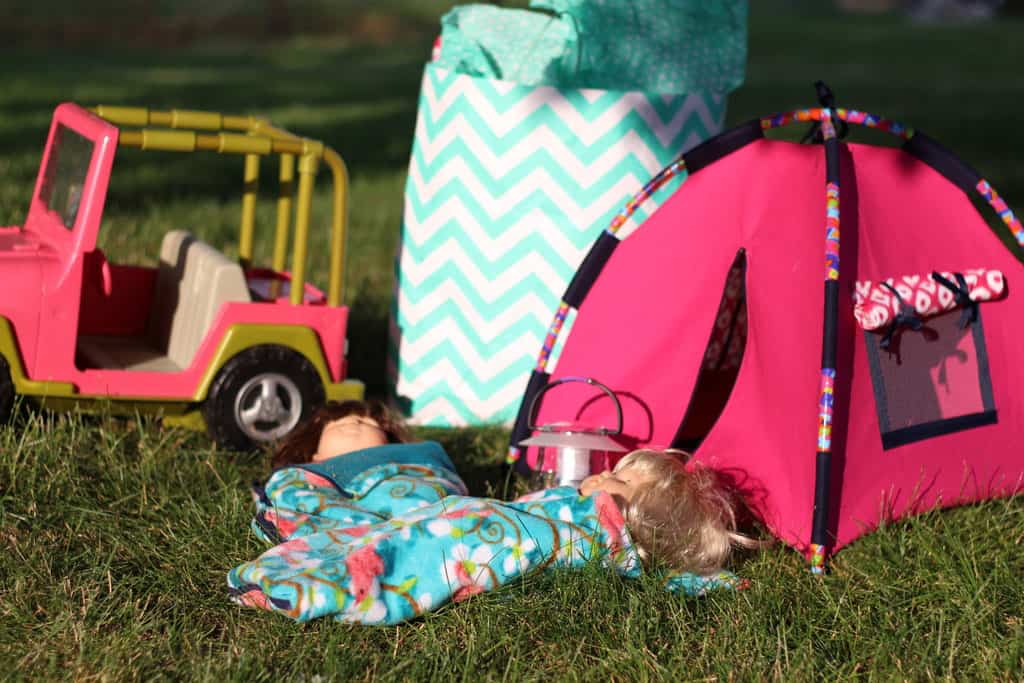 Via Tim and Meg
&
Every American Girl doll needs a tent for her summer adventures. This one is surprisingly easy to make, and we love the funky tent poles!
7. How to Make a Doll Diner Table
6. Make a DIY Collapsible Room for an 18″ Doll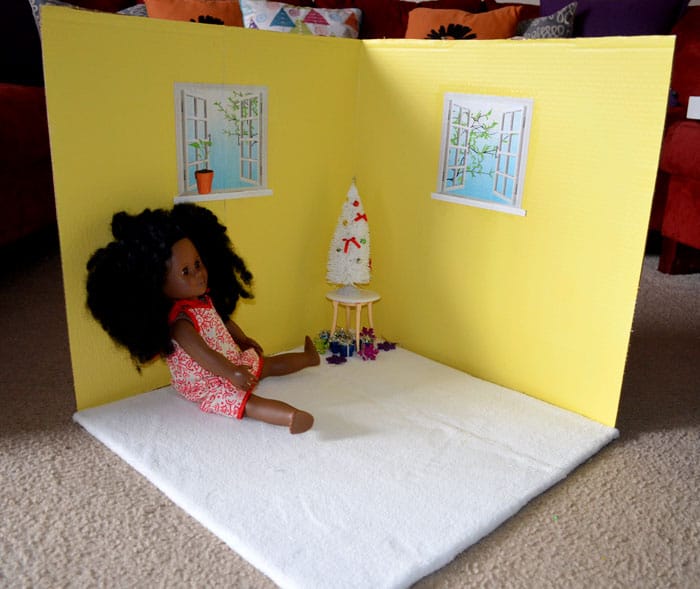 &
If you don't have room for an American Girl sized dollhouse try making one of these collapsible rooms instead!
5. Star Doll Closet for American Girl or 18″ Doll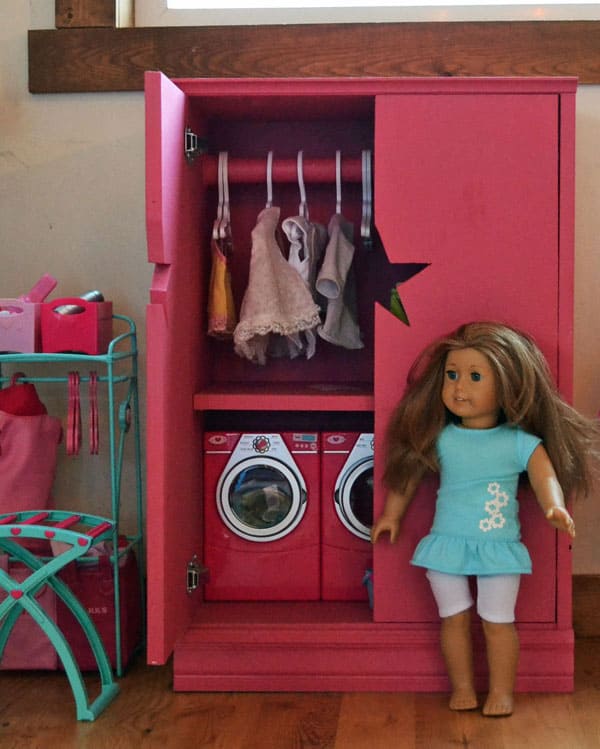 Via Ana White
&
These free plans will show you how to make a closet or laundry room cabinet for your 18 inch doll, because even American Girl has to do laundry sometimes right?
4. Handmade American Girl Bouquet Bed
3. Modern Doll Furniture Chair and Coffee Table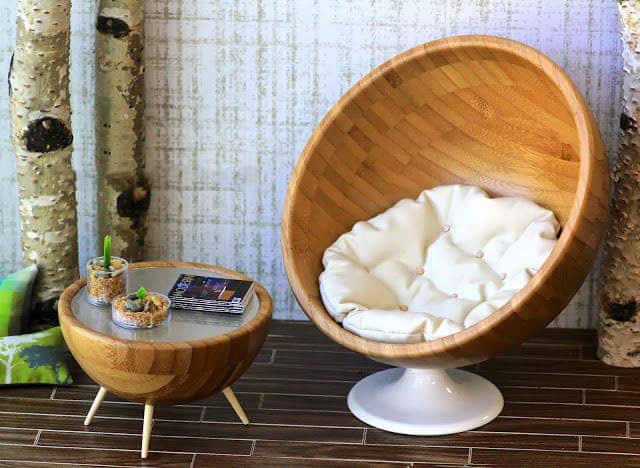 Via Ikea Hackers
&
IKEA Hack alert! This bowl chair is quite literally made from a bowl and looks fabulous!
2. American Girl Doll Sleeping Bag Sewing Tutorial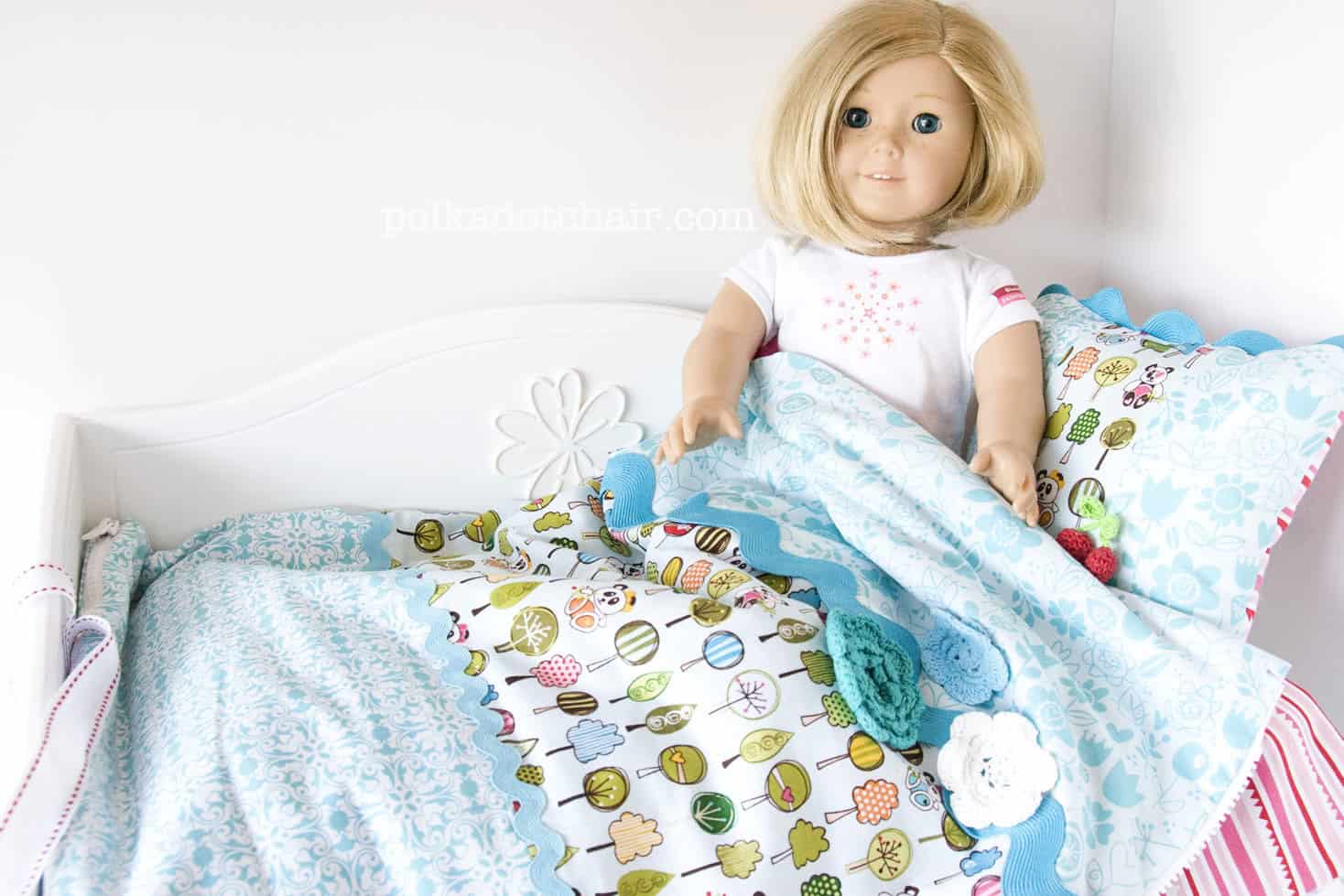 Via Polka Dot Chair
&
Make sure your doll gets a good night's sleep with this adorable sleeping bag and pillow set.
1. How to Make a Cheap Dollhouse for American Girl Dolls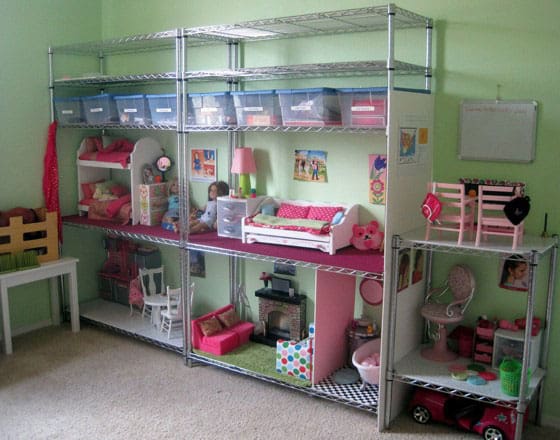 Via Clue Wagon
&
This idea for an American Girl dollhouse is genius. Its the perfect place to build a home using all the furniture and rooms featured in our collection!