We've rounded up some fabulous bullet journal monthly spread ideas you'll wish you'd thought of first! Check out all of the ideas now!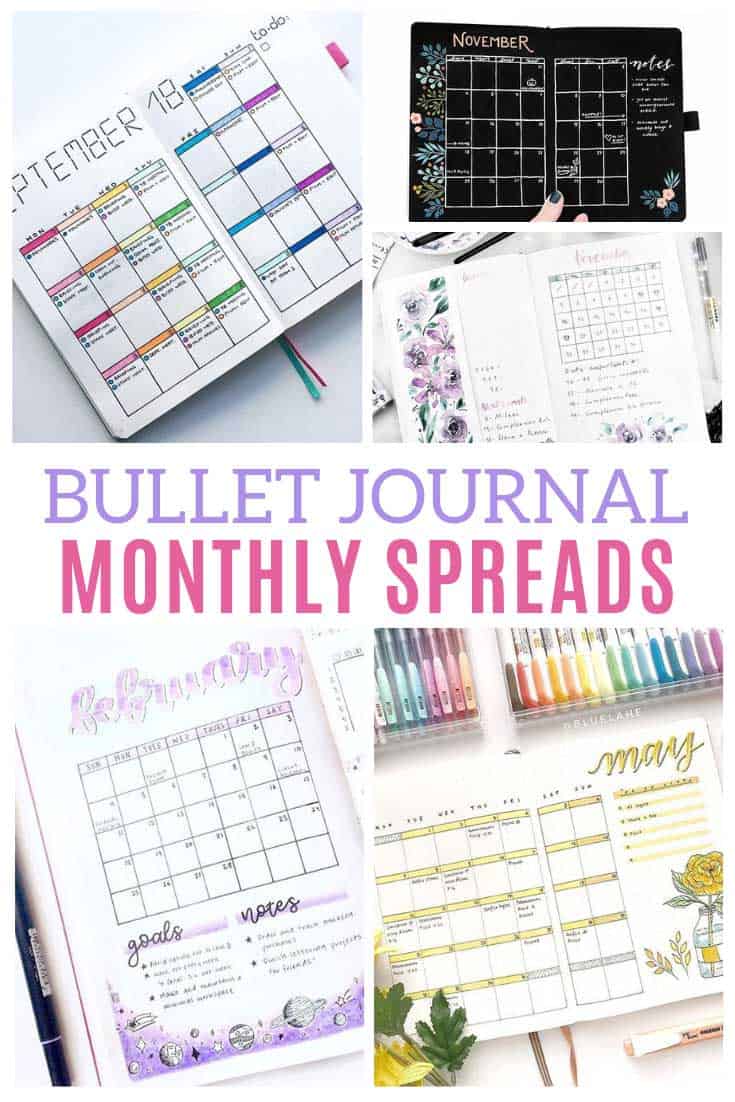 Bullet Journal Monthly Spread
Over in our how to bullet journal guide we talk about how this log can help you see your month at a glance. It's pretty useful so today we have some bullet journal monthly spread ideas to inspire you!
When you're designing your own monthly spread keep in mind that it is helpful to use two pages.
You could use both pages for the monthly calendar, writing appointments and events in each day of the calendar and leaving just a small area for additional notes on the side.
Or you could have the left page of the spread be the monthly calendar, while the right side includes lists of birthdays, appointments, events, and other notes.
Or you could draw out your calendar squares across the upper half of both pages leaving space underneath for your notes.
Don't forget that the best bit about your bullet journal is that there is no right way to do anything, only the way that works best for you. So pick out the layouts you like and copy them, or mix and match elements from two or three spreads to find the ultimate monthly spread to keep you organized!
1 | Rainbow Calendar Style Monthly Log
2 | Cover Page and Monthly Calendar
3 | Floral Monthly Spread
4 | Space Theme Monthly
5 | Pretty Floral Calendar
6 | Monthly Log and Gratitude
7 | Monthly Log with Sidebar
8 | Monthly with Doodle
9 | Monthly Overview
10 | Scrapbook Style Monthly
More Bullet Journal Ideas Here