DISCLOSURE: Some of the links below are affiliate links. This means that, at zero cost to you, I will earn an affiliate commission if you click through the link and finalize a purchase. All opinions are my own, and I only recommend products that will add value for my readers.
It's time to finally master bullet journal lettering with a simple to follow worksheet – and lots of practice!
Bullet Journal Lettering
As I said in our how to bullet journal guide the most important thing about your journal is using it to organize your life. But if you're like me you keep drooling over everyone else's amazing bullet journal lettering and wondering how on earth you can learn how to write like that yourself.
Well this brush lettering worksheet is the perfect place to start!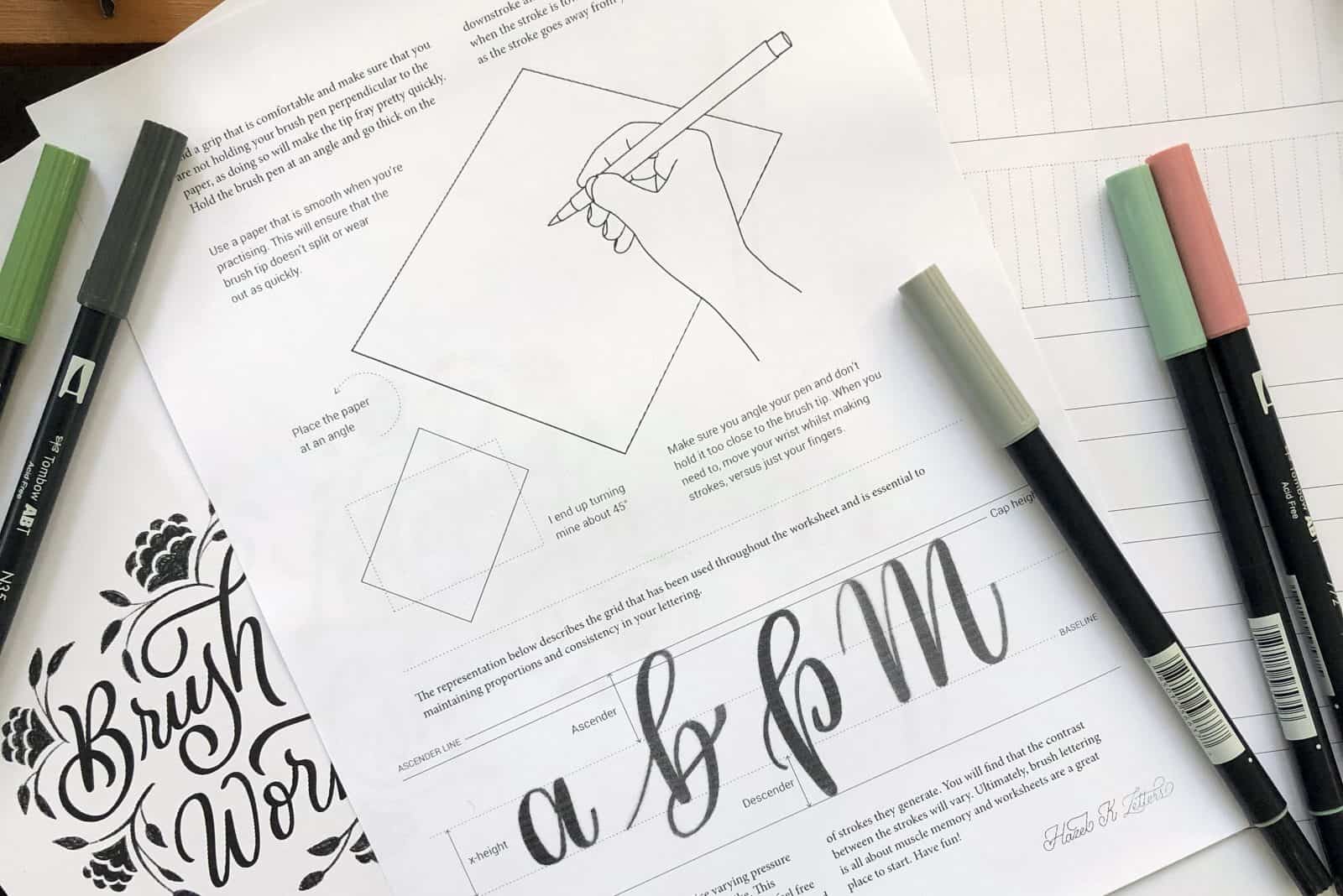 Hazel includes easy to follow instructions to show you how to make the letters.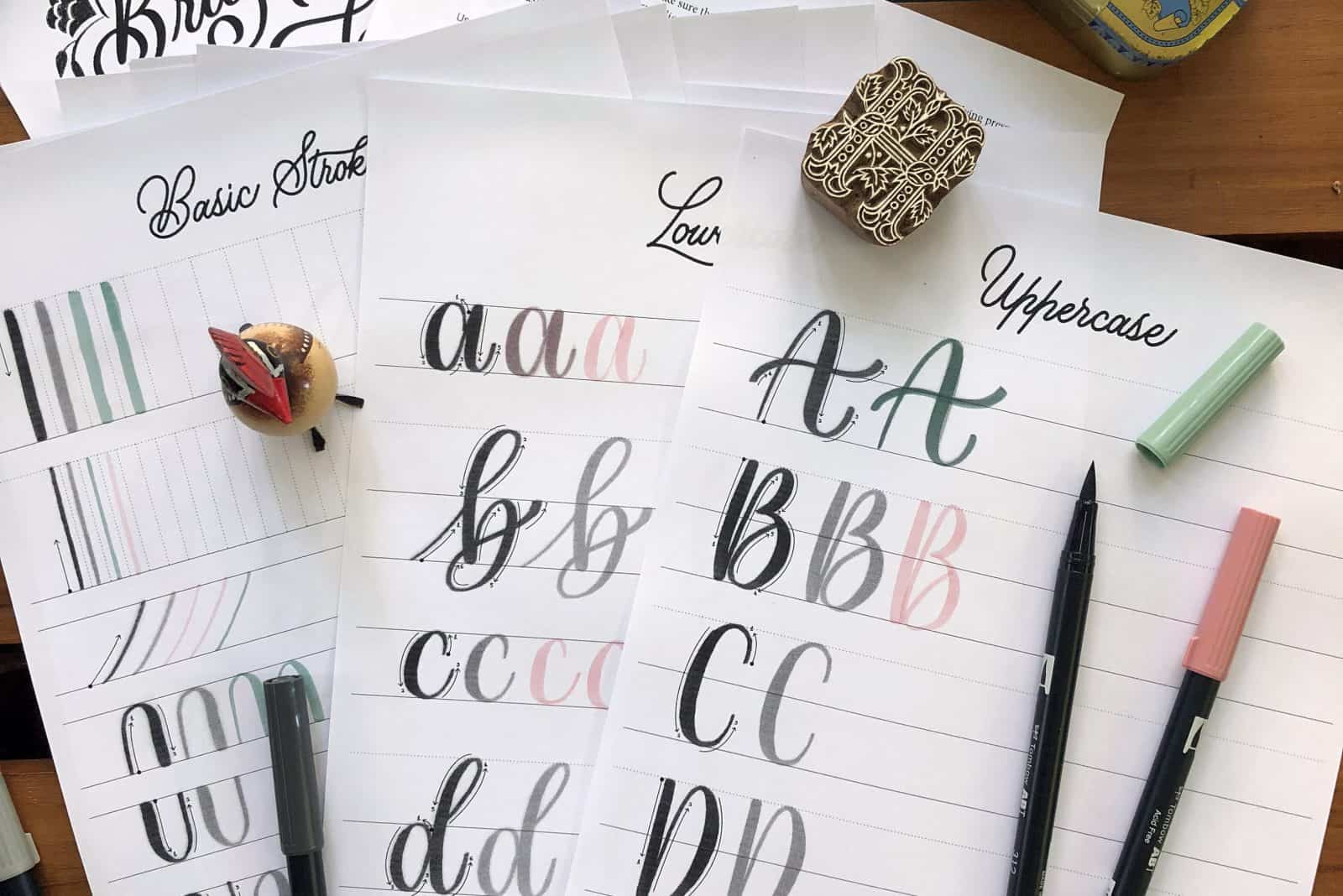 And then there are worksheets for you to practice on, even including the little arrows to show how to actually structure each letter, like kids use when they're learning to form their letters!
And because this is a getable PDF you can print out as many copies of the worksheets as you need. So you can practice, practice, practice!
Get the worksheet here: Brush Lettering Worksheet by Hazel K