Our collection of easy Halloween cupcakes for kids is filled with spooky and ghoulish treats they are sure to love!
Easy Halloween Cupcakes for Kids
Halloween is not too far off now so it's a great time to start planning what tasty treats you'll be serving up at your party.
Today we're sharing some easy Halloween Cupcakes for kids to make with you and enjoy eating either at a party or just at home with the family!
From spooky spiders to googly-eyed monsters, tombstones to brains we've got all the cupcake ideas you need!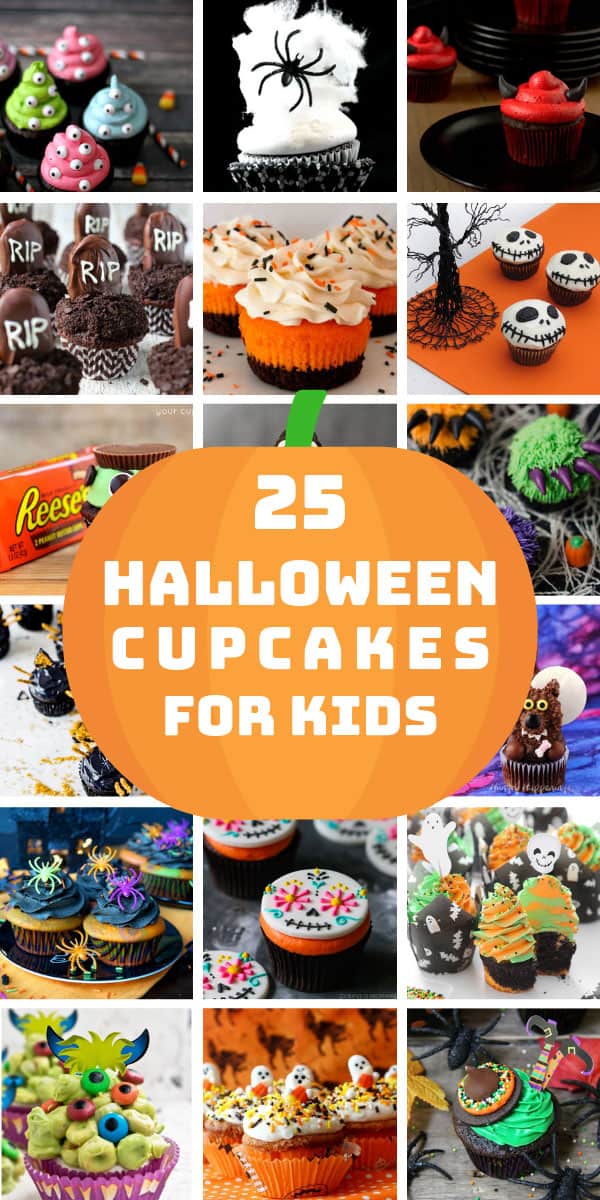 Creepy and Cute Monster Claw Cupcakes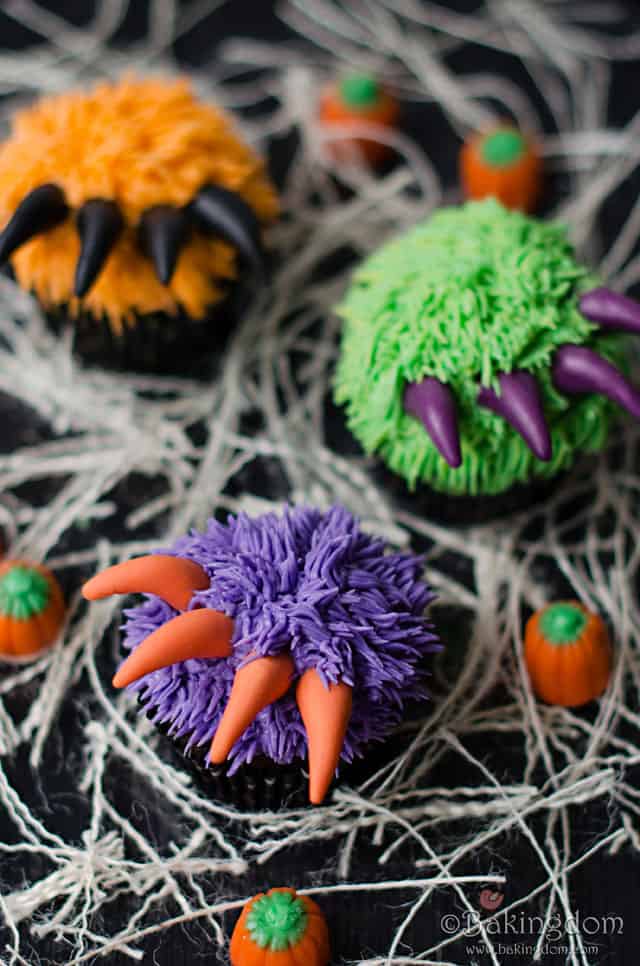 Looking for an easy Halloween cupcake thats suitable for siblings of different ages? Try these! You can make a creepy version or a cute version of this monster claw cupcake!
Monster Cupcakes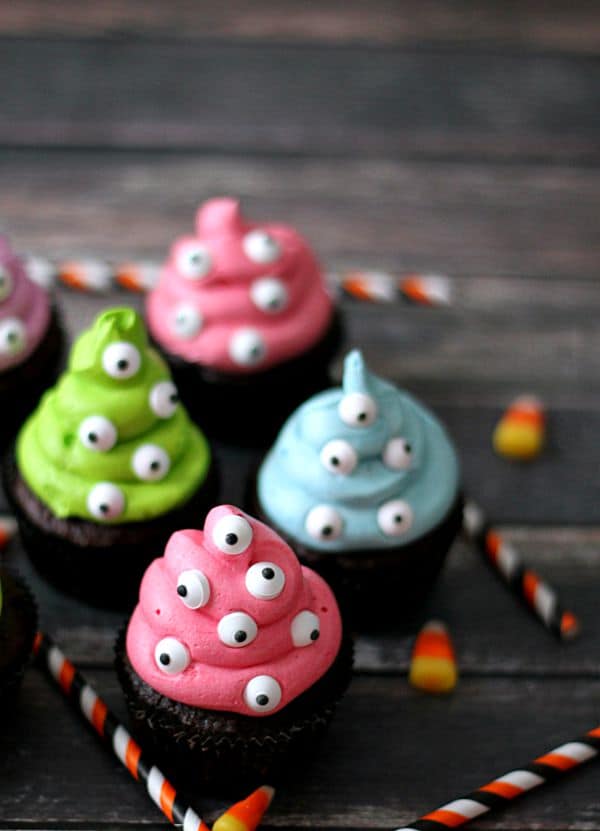 Last week we shared some fabulous Monster Cookies and now here is the cupcake version! You can whip up your cupcakes from scratch or cheat and use a cake box mix, but be sure to click through for the recipe for that yummy monster coloured buttercream frosting!
Brains Cupcakes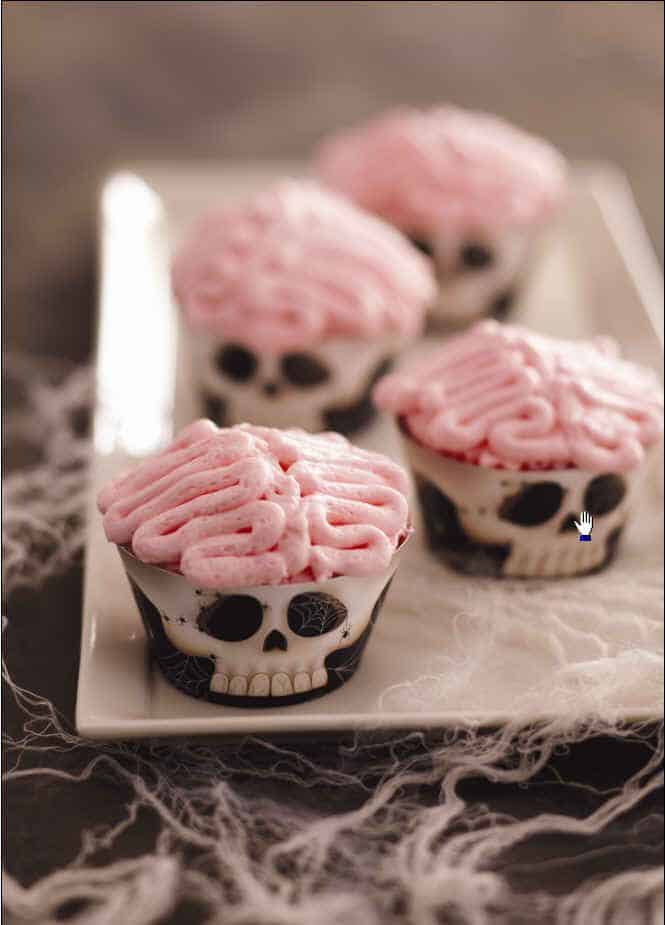 Oh my goodness, I don't think I've ever seen anything as spooky as these brains cupcakes! Everything you need is in this kit!"
How to Make Candy Spider Web Cupcakes
Get your piping bag ready and then watch this short video to see how to make some spooky spiderwebs to top your Halloween cupcakes!
Pumpkin Halloween Cupcakes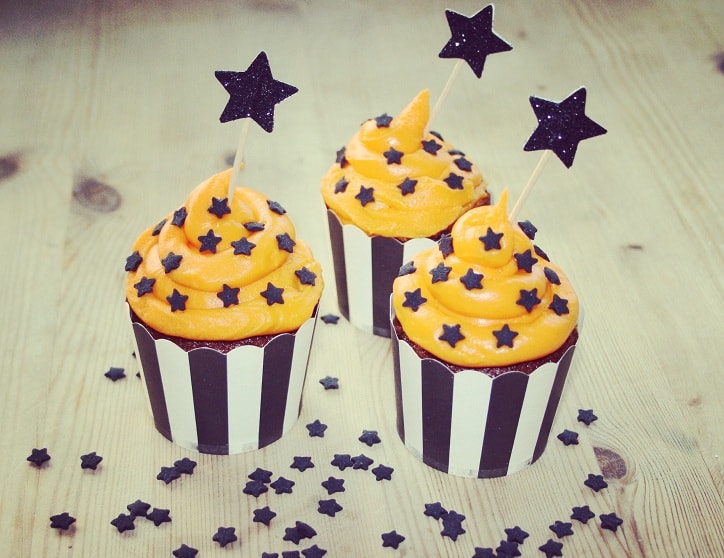 Oh my! These Pumpkin Cupcakes don't just look fabulous they actually taste of Pumpkin thanks to a tin of puree in the cake mix.
Tombstone Cupcakes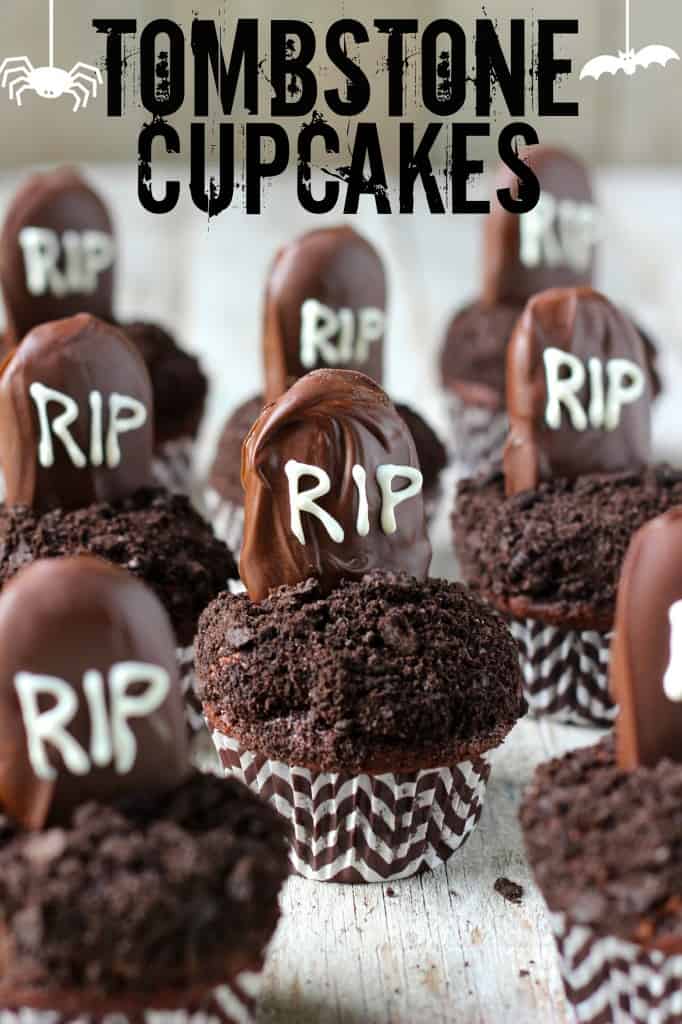 For a really spooky cupcake choose these Tombstone ones topped with chocolate covered Milano cookies!
Reese's Frankenstein Cupcakes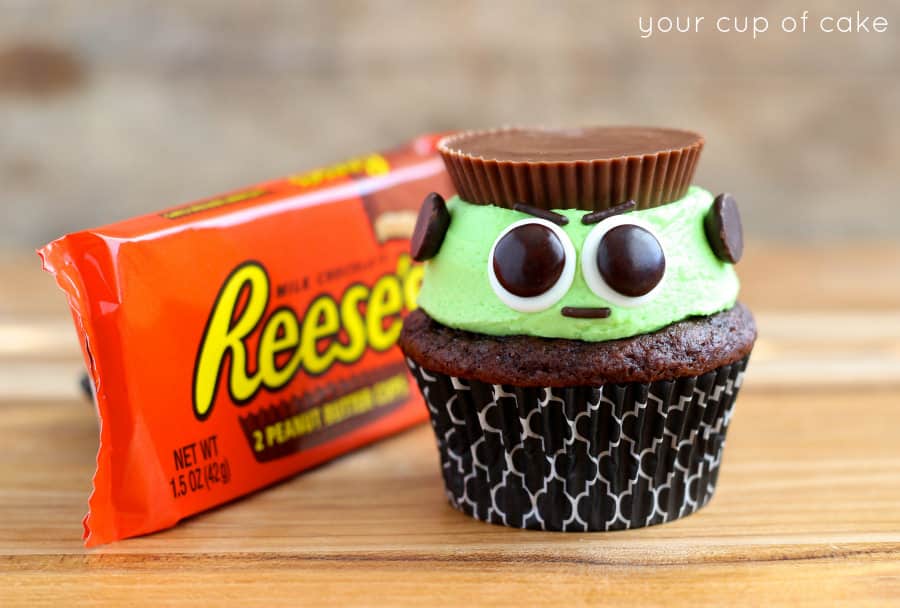 If you have any Reese's Pieces fans in your family you need to make these super cute Frankenstein's Monster cupcakes!
Spider Web Halloween Cupcakes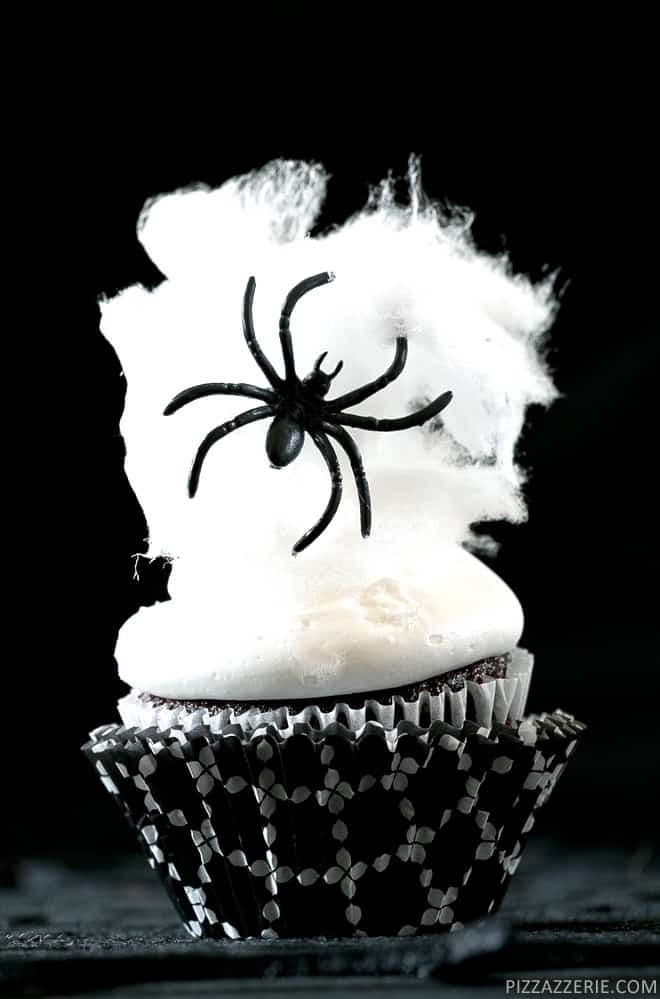 I have never thought about mixing cotton candy with cupcakes before but what would you know it makes a fabulous spider web effect!
Devilish Devil's Food Cupcakes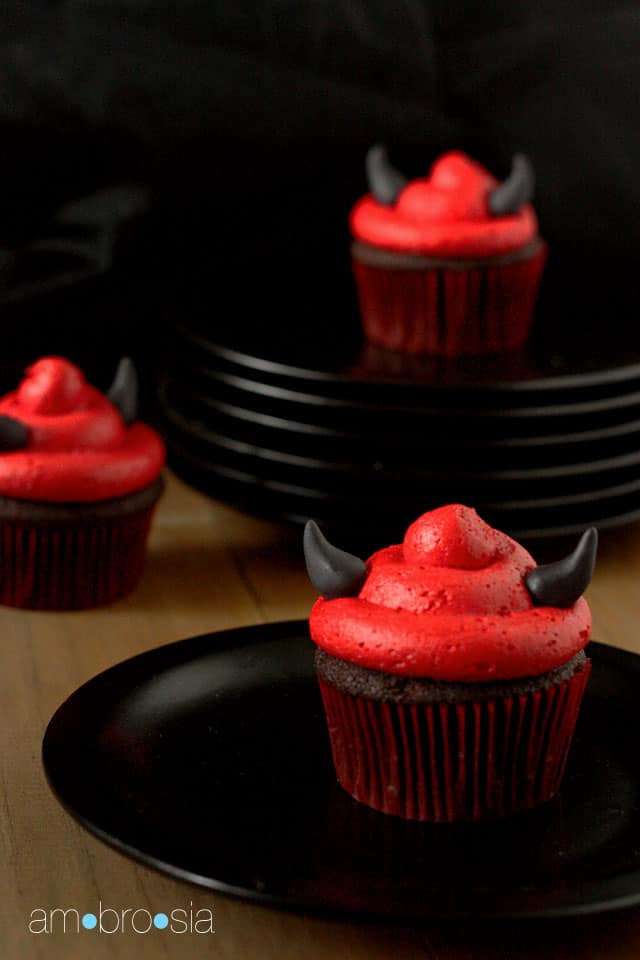 How amazing would these devil cupcakes look on your Halloween party table. Make sure you take note of how to make the red frosting look red and not bright pink!
Need some ideas for spooky Halloween nail designs too? We've got a frightfully brilliant collection of nail art for you!
Jack Skellington Cupcakes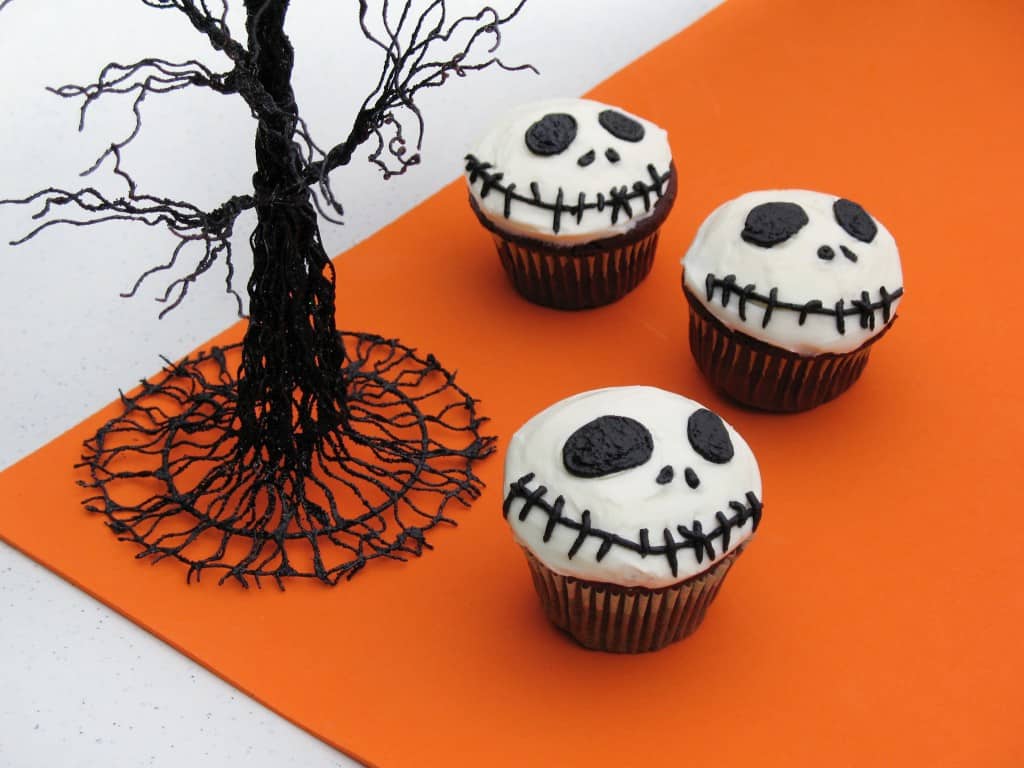 Here's a super easy Halloween cupcake idea for fans of Jack Skellington! Black icing can be a little hard to find in the store but you can order it from Amazon here.
Brownie Cupcakes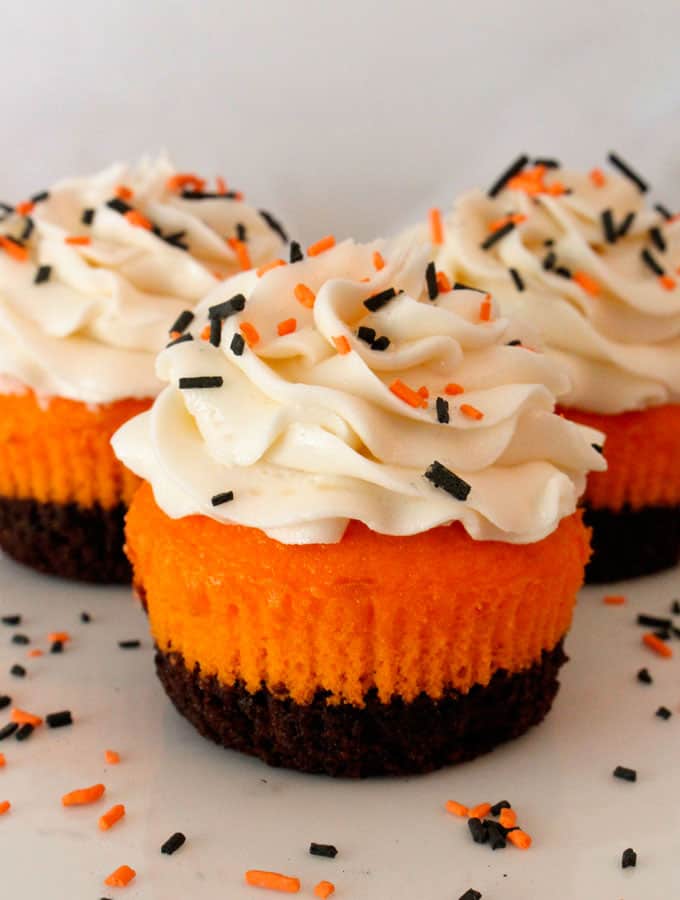 What do you get when you cross a brownie with a pound cake and throw in some orange food colouring? Delicious Halloween themed cupcakes that's what!
Haunted Cupcakes Recipe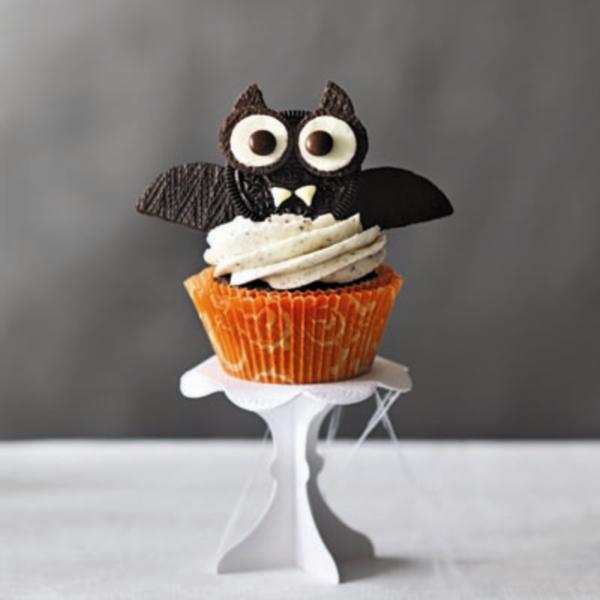 Oh how ADORABLE is this bat! And they're so easy to make too so get the kids involved, they'll love the ectoplasm hiding in the middle of the cake!
Monster Strawberry Cupcakes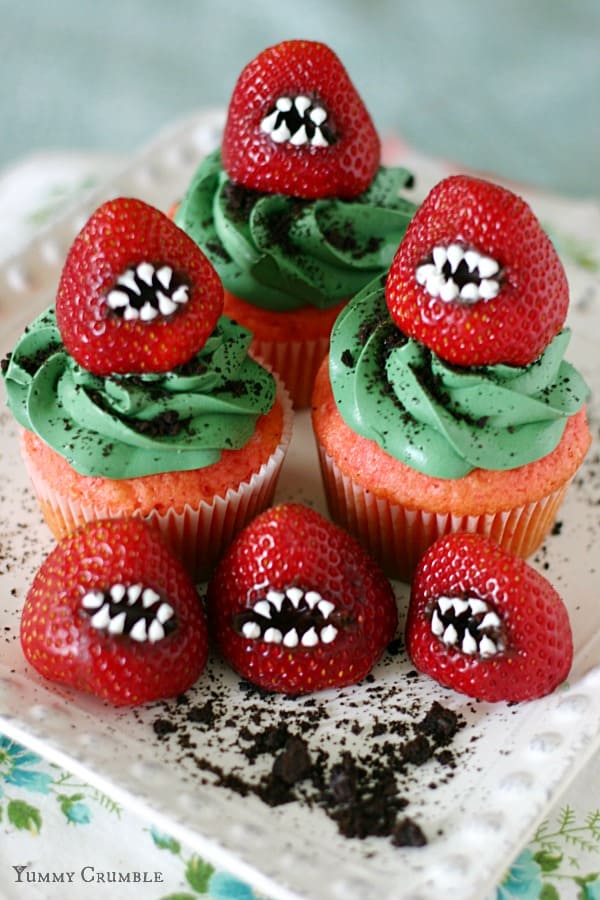 Might be best to save these cupcakes for older children because the last thing you want to do is scare your preschoolers away from eating strawberries!
Black Cat Cupcakes
Dracula Cupcakes made with White Reese's Cups
Floating Ghost Cupcakes
Halloween Marble Cupcakes
Reese's Cup Werewolf Cupcakes
Day of the Dead Cupcakes
Easy Monster Cupcakes
Creature From the Deep Tentacle Cupcakes
Candy Corn Cupcakes
Death by Chocolate Cupcakes
Skeleton Cupcake Toppers
Easy Wicked Witch Cupcakes
Zombie Finger Cupcakes
Halloween Swirl Cupcakes