This post may contain affiliate links, which means I may receive a commission if you click on a link and purchase something. As an Etsy and Amazon Associate I earn commissions from qualifying purchases.
If you're searching for a keepsake gift you can crochet for your graduate look no further! These sweet scandi gnomes are perfect, especially if you work them up in their school colors!
Graduating Gnome Crochet Pattern
It's the time of year to be celebrating graduations.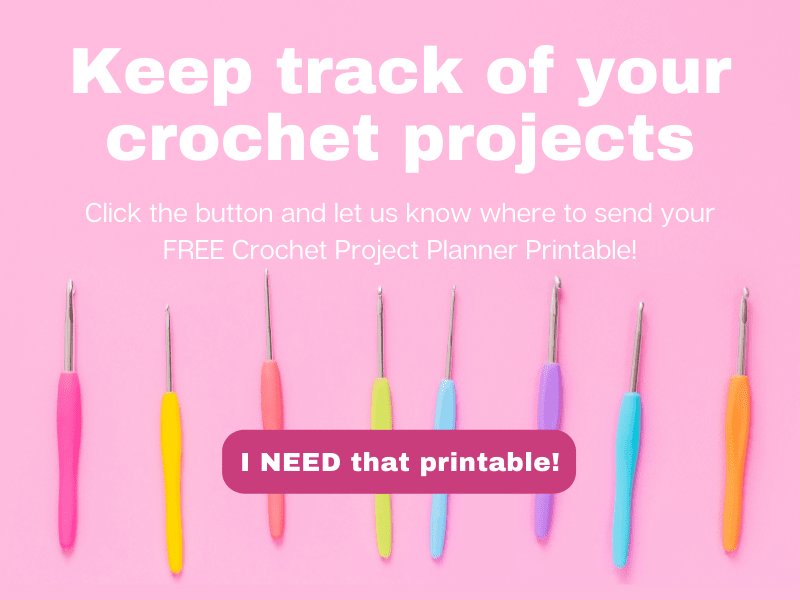 Whether it's from college, high school or even kindergarten.
And what better way to celebrate that with one of these sweet Scandinavian crochet gnomes!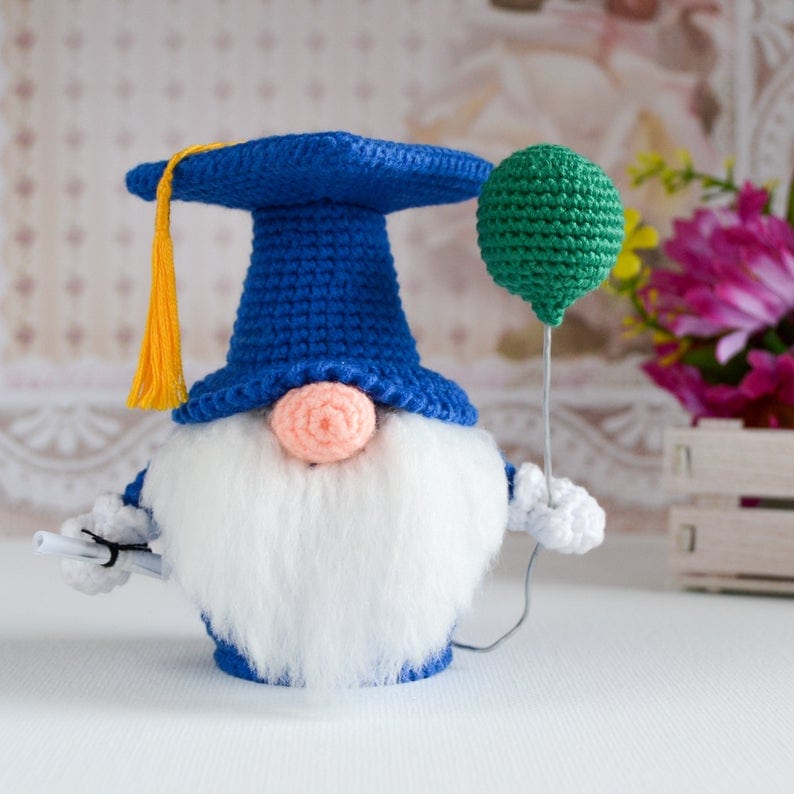 Just look at this little guy all dressed up in his graduation gown and cap, with a balloon in one hand and his certificate scroll in the other!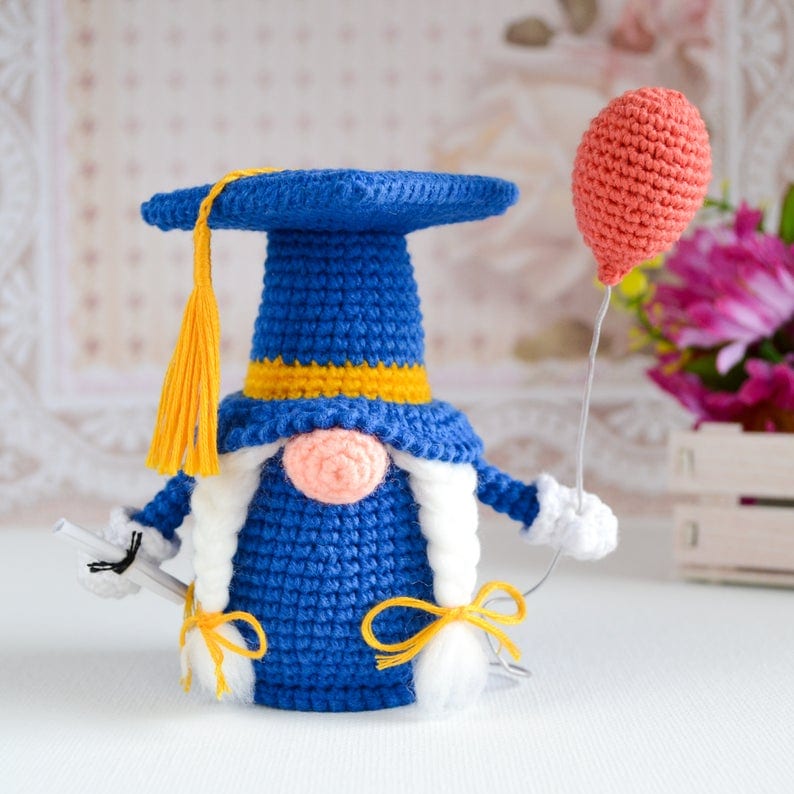 And of course there is a girl version too, with cute braids instead of that great fluffy beard!
These sweet graduate gnomes were designed by Irena and the crochet pattern is perfect for beginners because there are 42 photos to guide you through making one.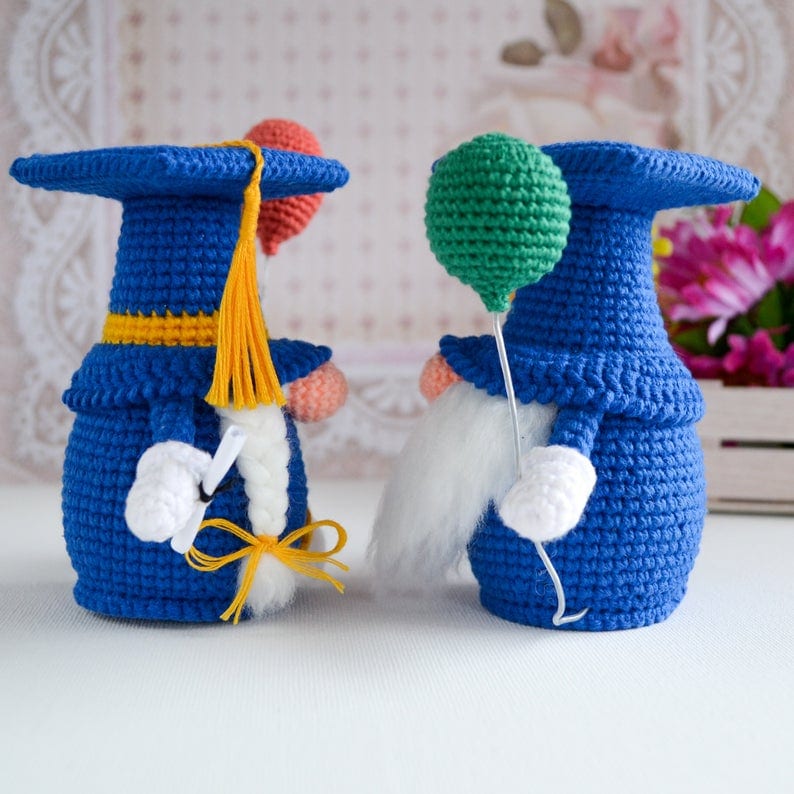 The finished gnomes stand at about 5 inches tall and would make a wonderful keepsake for your graduate.
They could stand them on a bookshelf next to a graduation day photograph!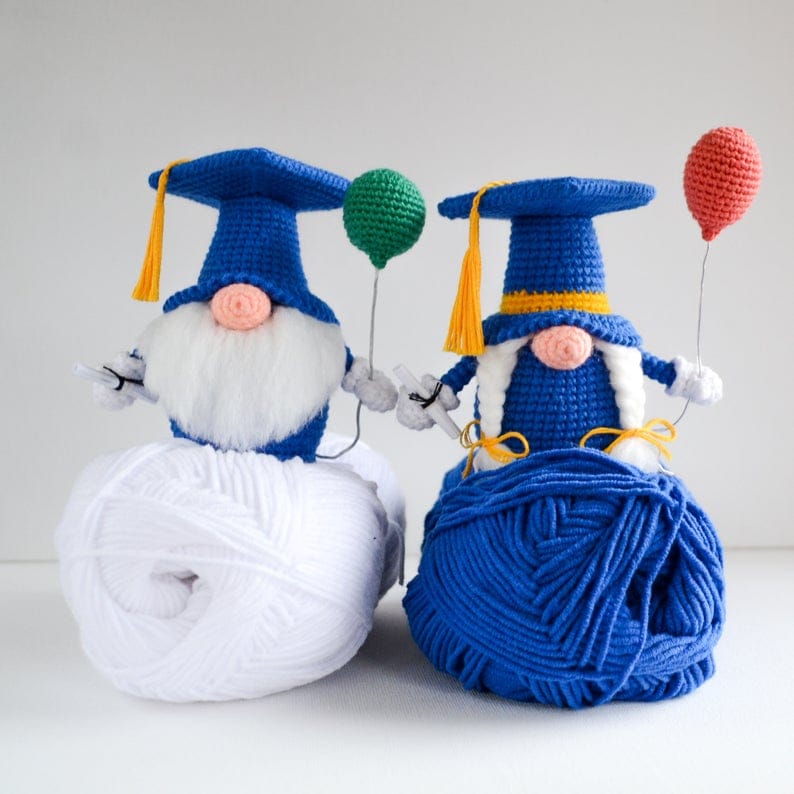 You can make your gnome in whatever color you choose, but I think it would be lovely to work them up in the graduate's school colors.
You can get the pattern in PDF form here, so that you can get started right away.