Using these Halloween baking molds and cookie cutters you're going to be able to make homemade cakes and candies that will go down a treat!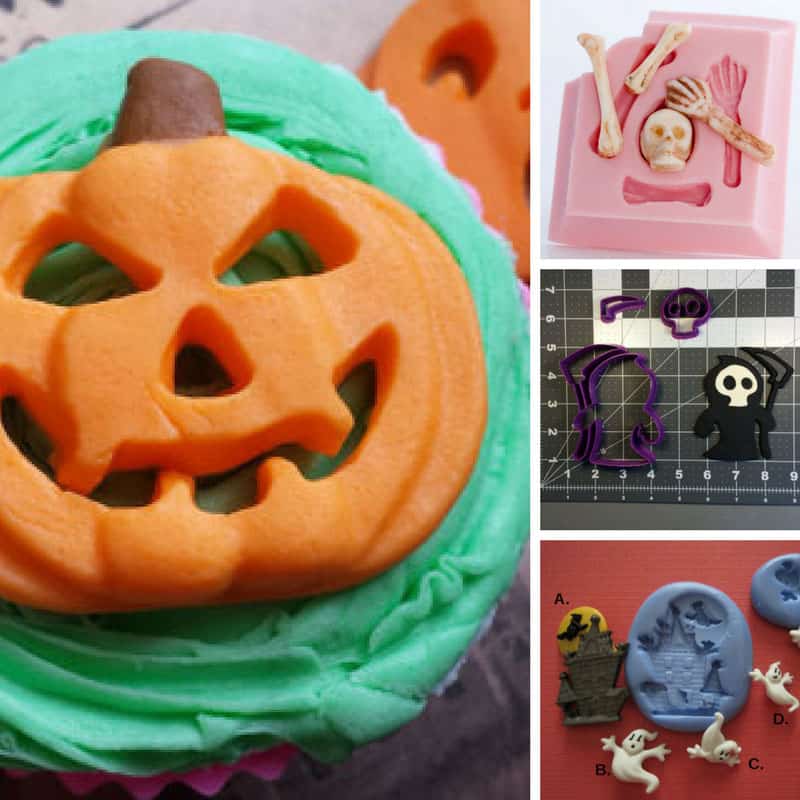 Halloween Baking Molds
We love making cookies and cupcakes but we don't have any Halloween baking molds yet, and since my little girl is already getting in the Halloween spirit I thought I'd see what was available.
I was surprised to find that Etsy had a better selection of molds and cutters than Amazon this year, and at really good prices too. Some of the cutters are made with 3D printers so they take a while to ship so it's better to order them early!
We want to decorate cupcakes and make Halloween cookies so I was looking for silicone baking molds as well as cookie cutters. I love how flexible the silicone molds are because you can also use them with polymer clay to make Halloween decorations.
I love the cute ghost mold, and the witch fingers but my favourite one has to be the tombstone with the skeleton peeking over!
Grim Reaper 101 Cookie Cutter Set – Kato Baking Supplies
Halloween Collection Cookie Cutter Set – Geek Cutters
Tombstone Baking Molds – FPC Sugar Craft
6 Spooky Fingers Novelty Silicone Chocolate Mold – Silicone Moulds
Pumpkin Baking Mold – Studio Kat Clayworks
Haunted House Silicone Mold – Bakers Toy Box
Pumpkin Molds
Skeleton Fondant Mold
Cute Silicone Ghost
Halloween Cake Pop Press
Wilton Brains Halloween Candy Mold
Related Posts:
&
---