If you love to bake it's time to put everything you need in one place by creating a kitchen baking station!
This post may contain affiliate links, which means I may receive a commission if you click on a link and purchase something. As an Etsy and Amazon Associate I earn commissions from qualifying purchases.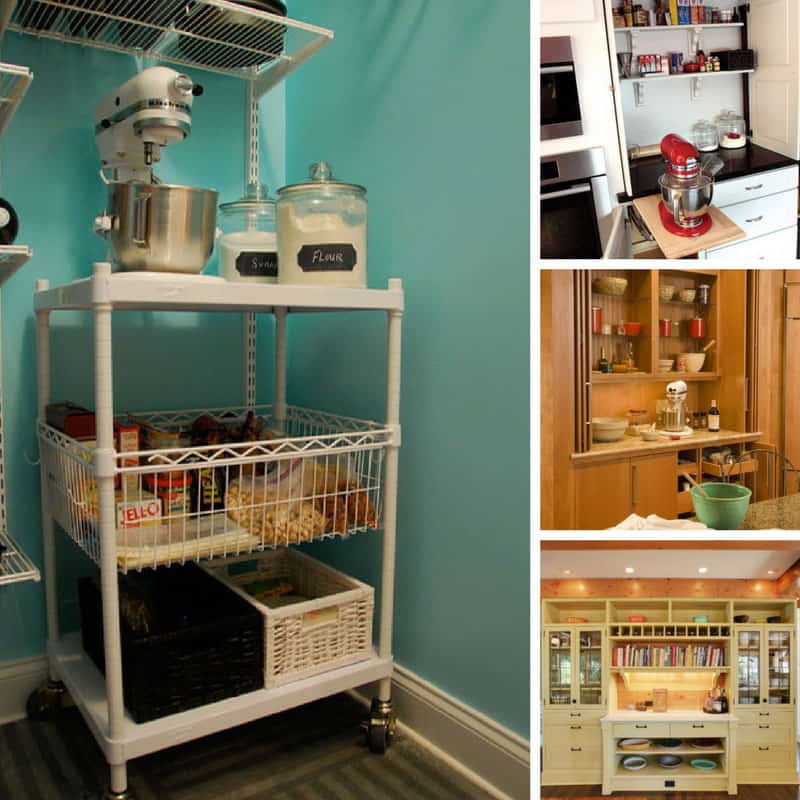 Kitchen Baking Station Inspiration

Organizing your kitchen is not just about decluttering and throwing away the stuff you don't really need. It's about making the space really work for you which is why today I'm sharing some inspiration for a kitchen baking station.
If you LOVE to bake and you do it regularly then having everything you need in one place, from your stand mixer to your baking utensils your muffin tins and baking trays to your ingredients, just makes doing what you love a whole lot easier.
So as you organize your kitchen why not take some time to set up a specific baking station for yourself!
Are you ready to take a peek at some other people's baking areas to get some inspiration on how to set yours up?
Related Posts:
Make a kitchen baking cabinet with room to bake inside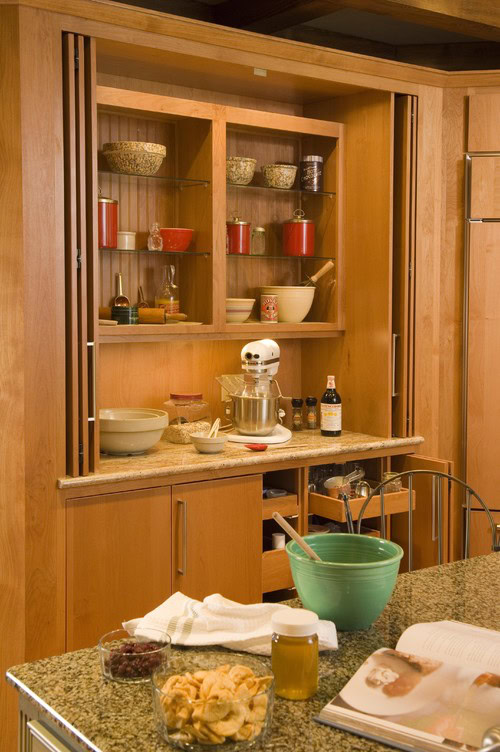 &
I love how this kitchen baking cabinet has folding doors so you can work in the space and then close the doors when you've finished baking. They're maximising the storage in the under counter area by using slide out wooden drawers.
 Pull out cabinet organizers maximise space
 Canisters store flour and other dry ingredients
 Stand mixer makes easy work of your cake mixing
 Stainless steel balloon whisks for whipping up sauces
Stow your mixer in a cabinet and lift it out when you need it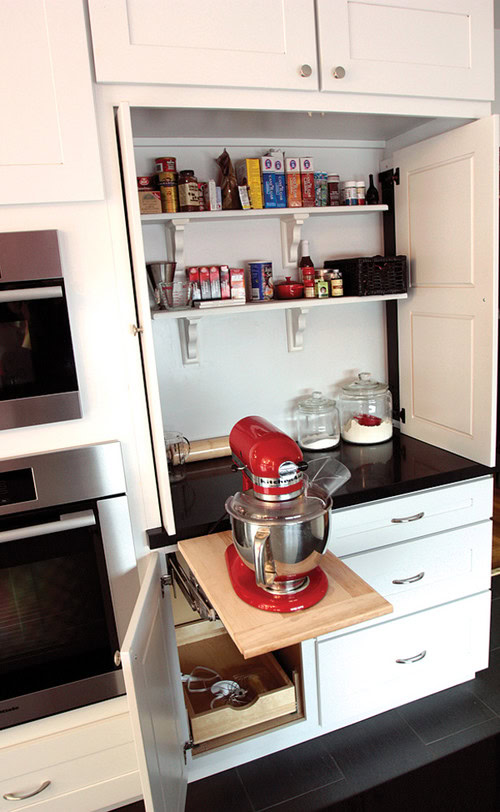 &
This baking station has a clever mix of wooden shelves and pull out cabinet organizers to maximise space. I love the lift up stand mixer shelf that puts your mixer just where you need it for baking then lowers into the cabinet when you're done!
 Clever pull out shelf stores your mixer when not in use
 Pull out shelf maximises cabinet space
 Large jars for storing flour and dried ingredients
 Add storage space with wooden shelves
If you bake regularly create a large kitchen baking area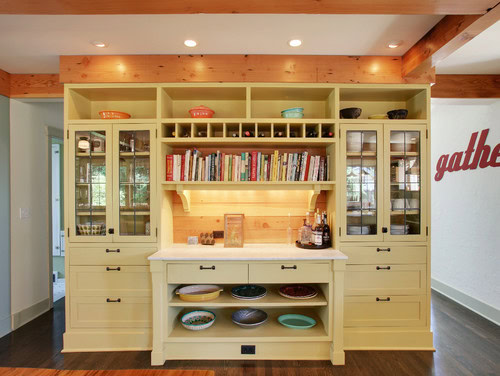 &
This is like baking station heaven! The marble top is the perfect place for rolling pastry, there's room for a HUGE collection of books up there on that shelf, and the sunny yellow is sure to make you smile from ear to ear while you bake!
 Lazy Susan for organizing items on the countertop
 Under cabinet lighting so you can see what you're doing
 Marble block for rolling perfect pastry
 Sunny yellow paint to make you smile while you bake
If space is limited create a moveable kitchen baking station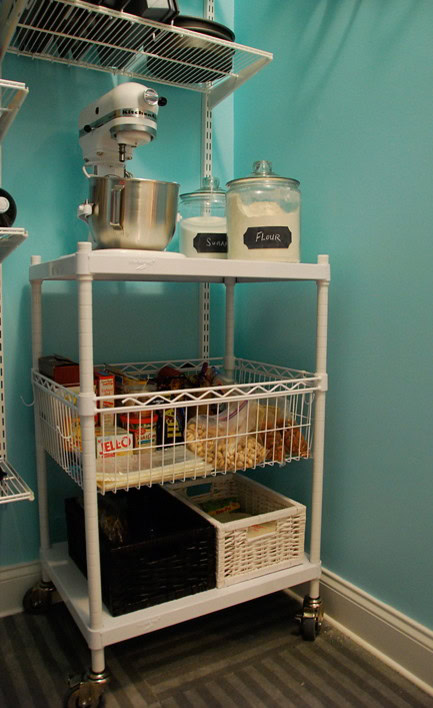 &
Don't worry if you can't dedicate a whole cabinet area for your baking supplies, you can create a moveable kitchen baking station instead. Use a sturdy trolley like this one or even an IKEA Raskog cart and keep it in your pantry until you need it.
 Store your baking supplies and mixer on a rolling table like this one
 Storage baskets are perfect for lifting items out from the trolley
 Flour and sugar can be decanted into large glass bottles
 Use cute chalkboard labels like this to remember what's in the jar!
Related Posts:

Pin these ideas!
Hit the button to save these ideas for later.
Don't forget to
follow us on Pinterest
for more great stuff!
&
---