Learning the different shapes is really important for toddlers as they are key to pre-math and logic and pre-reading and writing skills. Check out these fun shape games for toddlers many of which will help put their excess energy to good use!
This post may contain affiliate links, which means I may receive a commission if you click on a link and purchase something. As an Etsy and Zazzle Affiliate I earn commissions from qualifying purchases.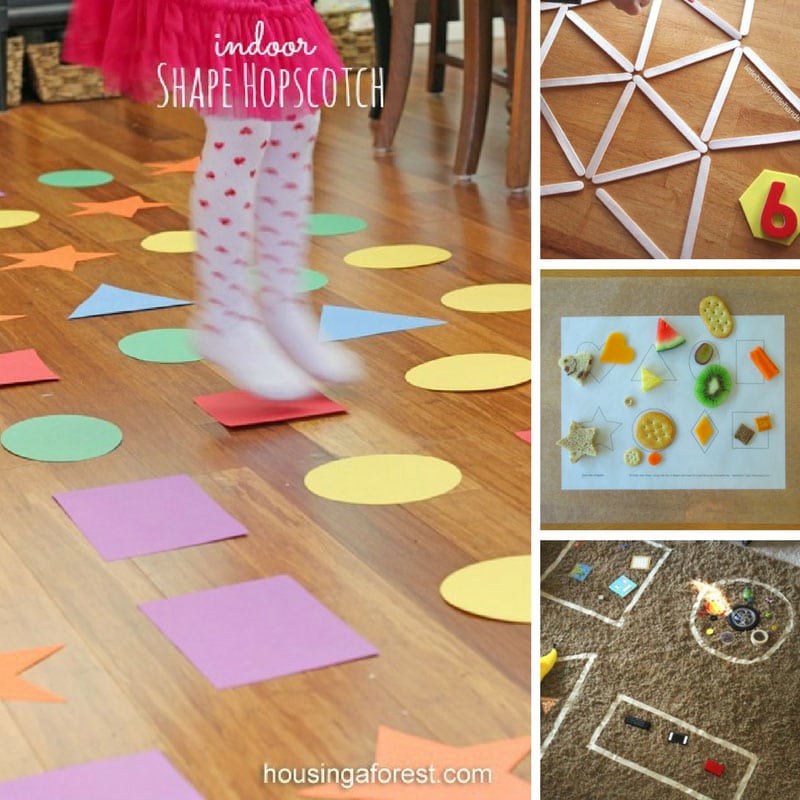 Fun ways to learn shapes
This week we've pulled together 10 fun activities to help your toddler or preschooler learn shapes.
Learning the different shapes is really important for toddlers and preschoolers as they are key to pre-math and logic and pre-reading and writing skills.
Toddlers need a grasp of geometry so they can figure out how to stop a tower of blocks from toppling over, or how to fit all of their toys back into the toy box.
And letters are just made up of different shapes, so being able to recognise those shapes will help your child begin to recognise letters.
Pattern Blocks and Boards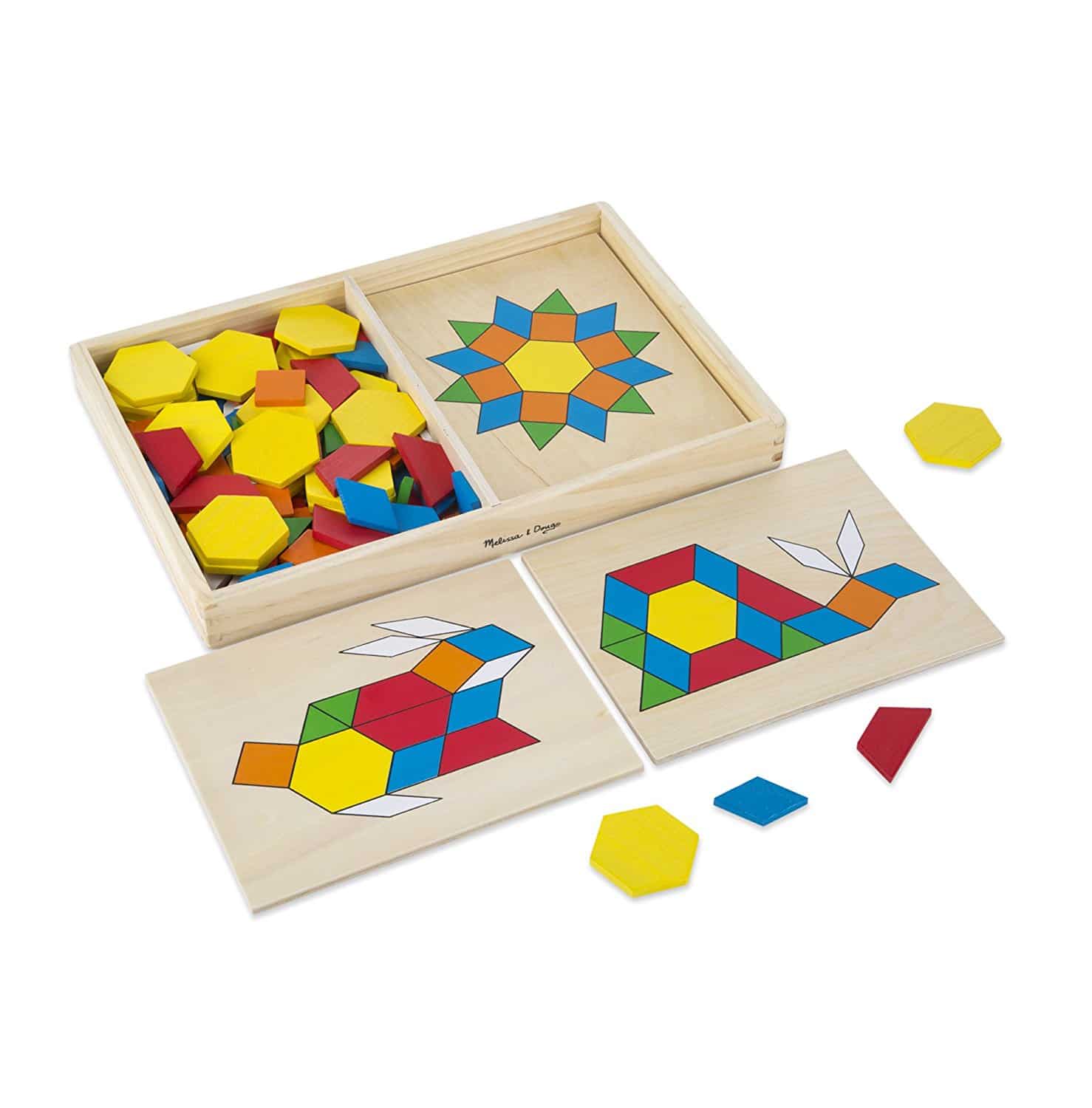 Tangrams and puzzle blocks are a great way to learn about shapes and how they can fit together to make larger shapes.
Shapes and Transportation Activities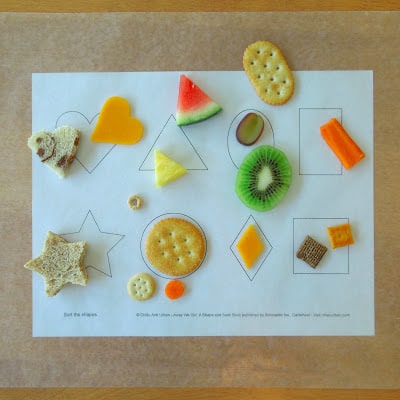 If you struggle to get your little one engaged in learning activities, but they love snack time, then just combine the two!
Sponge Painting For Toddlers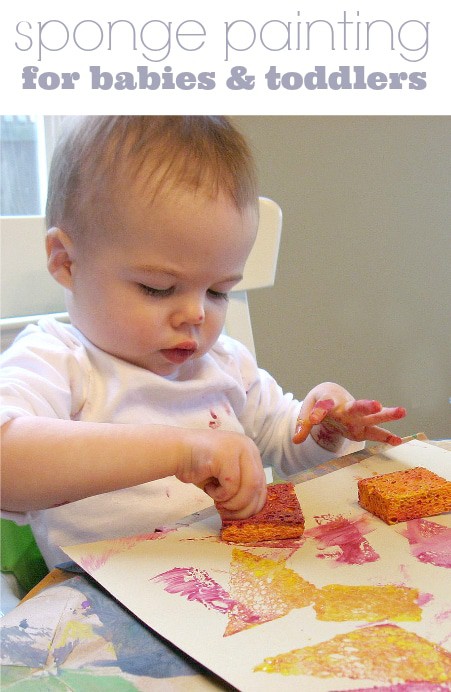 Even the youngest ones can learn about shapes in this fun sponge painting activity.
Gruffalo Themed Shape Animals Inspired by Author Julia Donaldson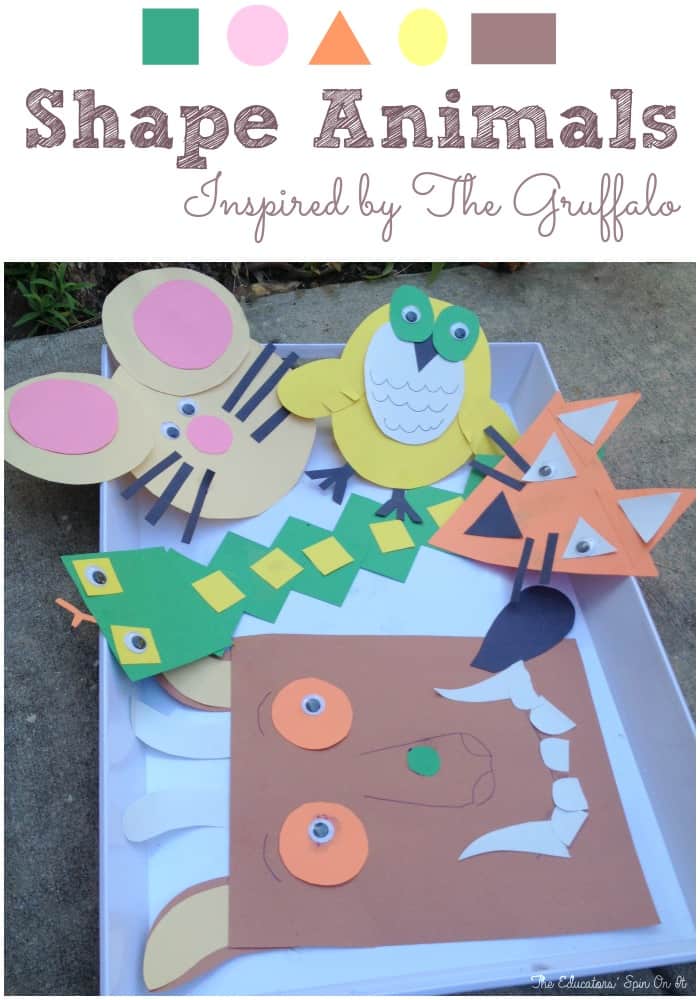 We finally got around to reading the Gruffalo this week and loved it – so this activity jumped out at me! What a fabulous way to learn all about shapes alongside reading a great story.
Geometric Shapes Activity STEM Ideas for Kids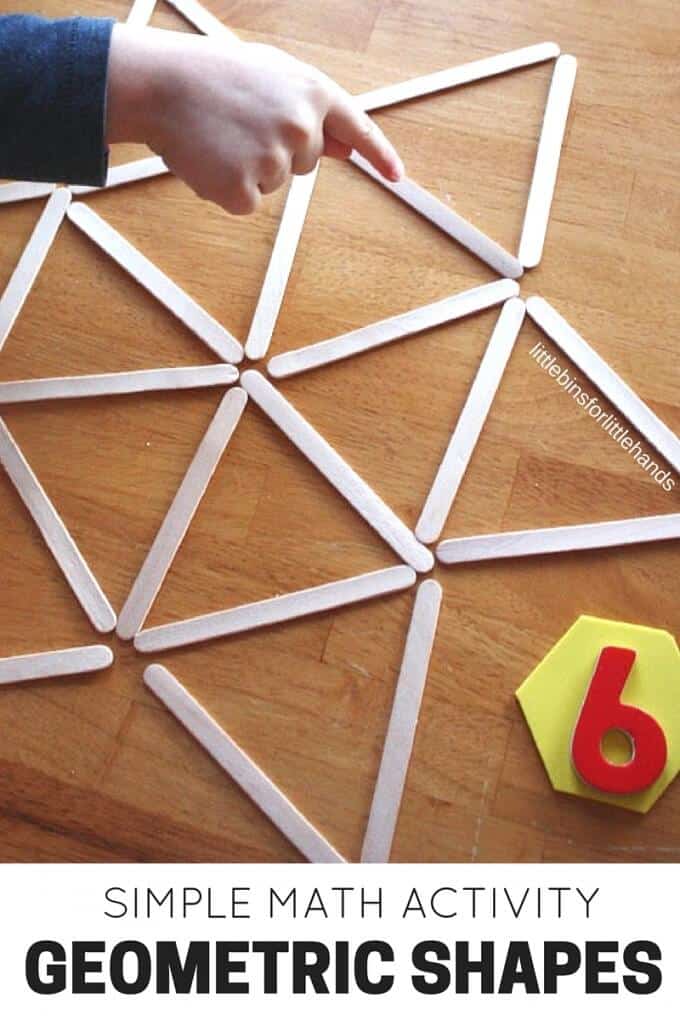 via Little Bins for Little Hands
Here's a great shape activity that older children will enjoy. Putting together geometric shapes and maybe even adding in some maths!
Shape Hopscotch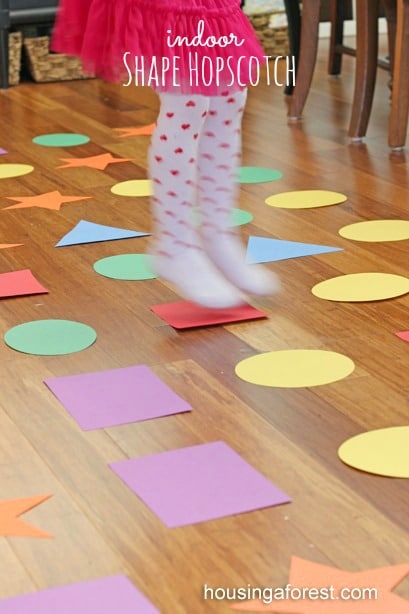 If your child doesn't like to sit still and learn why not try this hopscotch game, they can learn about their shapes while still being on the move.
Giant Shape Sort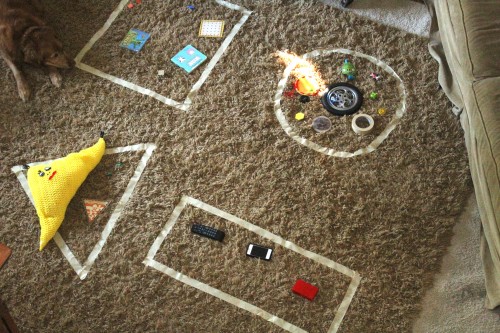 Here's a great idea for kiddos who love sorting! Mix spatial awareness with some gross motor development, and if you have more than one child they can practice team work too!
Build-a-Truck!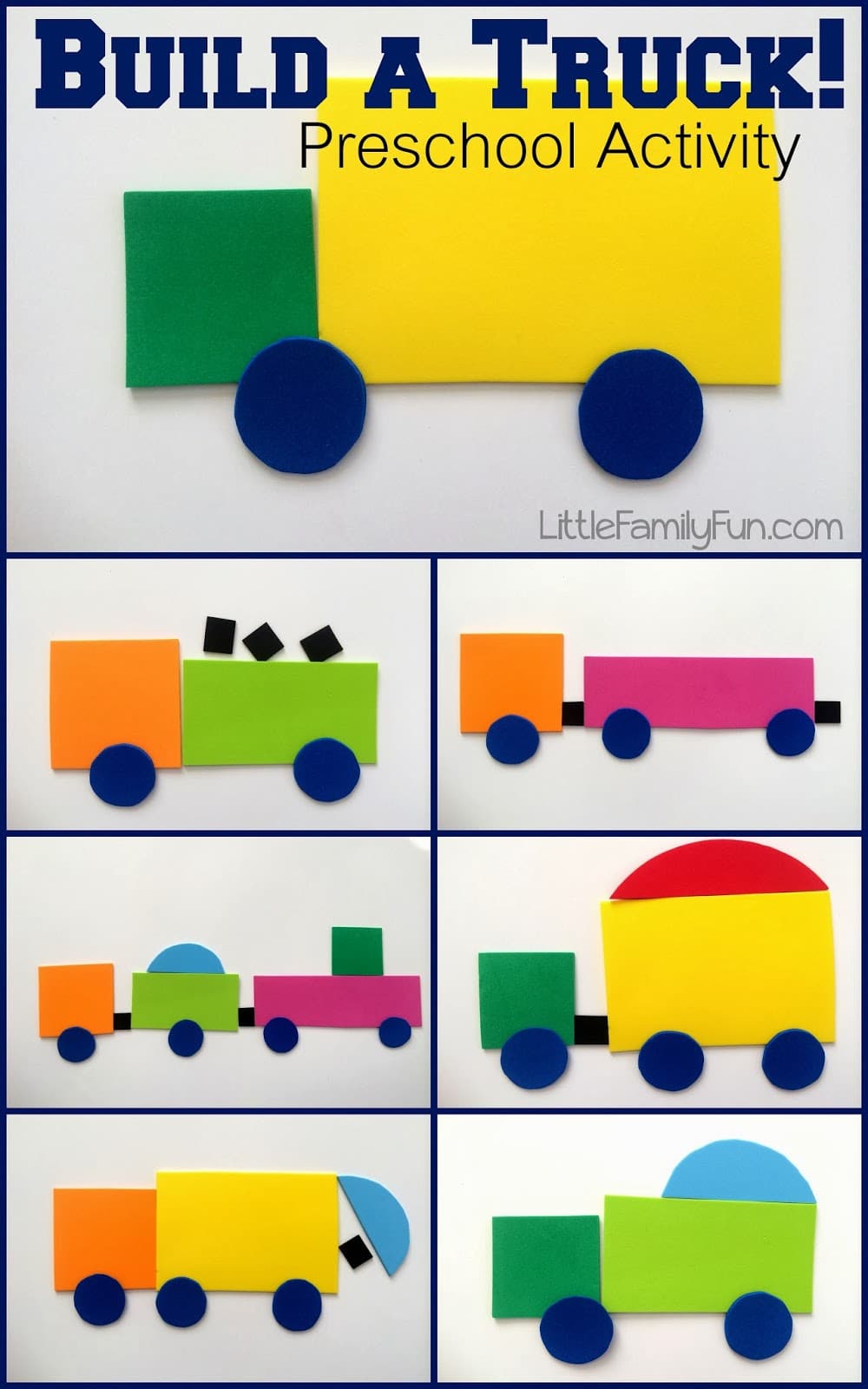 Take those shapes and build a truck or two!
I have Who Has Shapes and Colors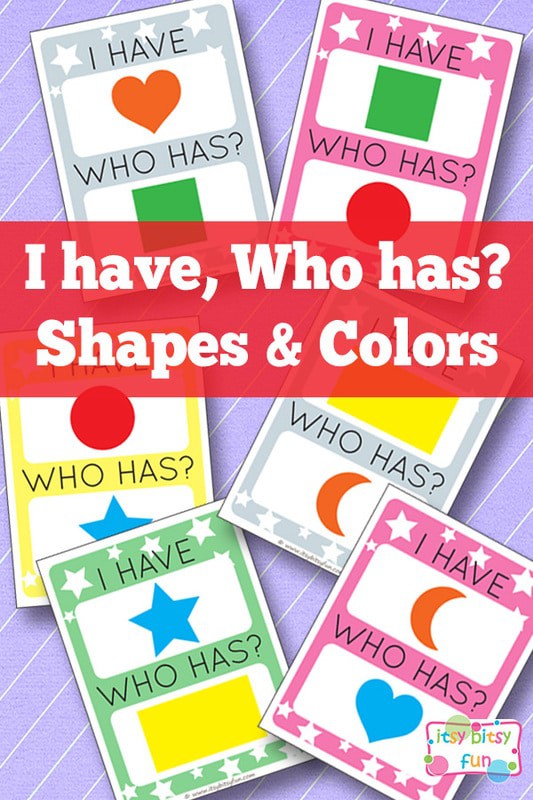 Here's a fun game to play. You can help your child learn about taking turns while they learn their shapes.
Chalk Shape Maze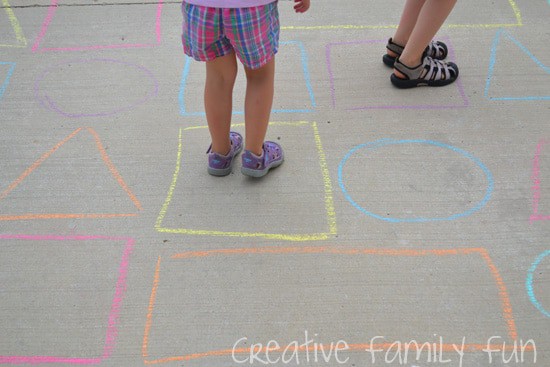 Get outside and get some fresh air while you help your kids master their shapes with a giant sidewalk chalk maze!