DISCLOSURE: Some of the links below are affiliate links. This means that, at zero cost to you, I will earn an affiliate commission if you click through the link and finalize a purchase. All opinions are my own, and I only recommend products that will add value for my readers.
These easy footprint crafts for toddlers make great messy play activities – and moms and grandmas can treasure the finished works of art forever!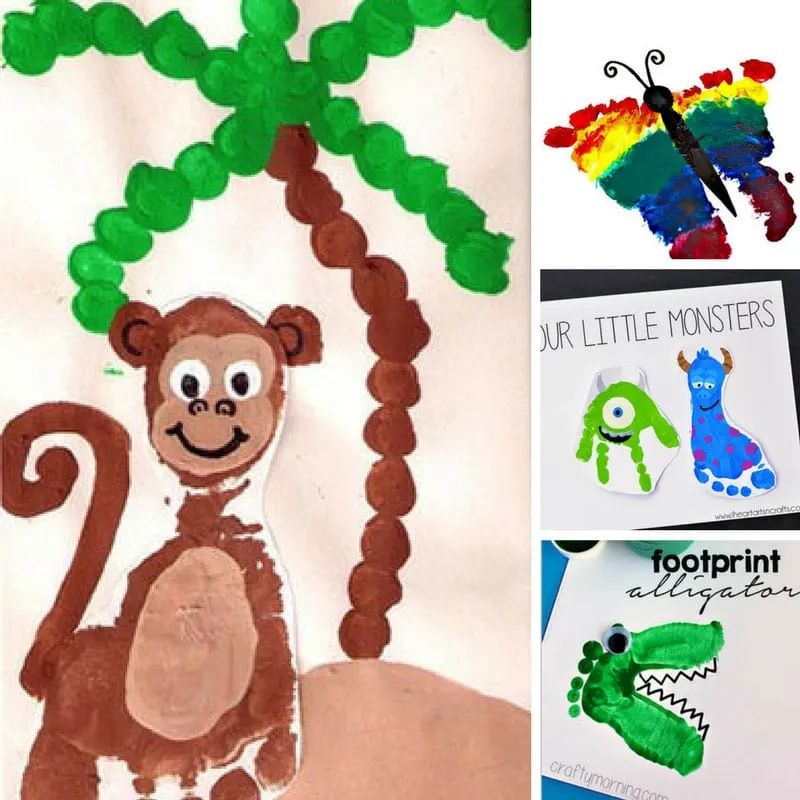 Easy footprint crafts for toddlers

For this week's collection I thought I'd pull together a selection of easy footprint crafts for toddlers. There's just something about painting teeny feet and then turning them into a work of art. The kiddos love the sensory element, and the messy play, while moms and grandmas can treasure the finished article. They really do make the perfect gift!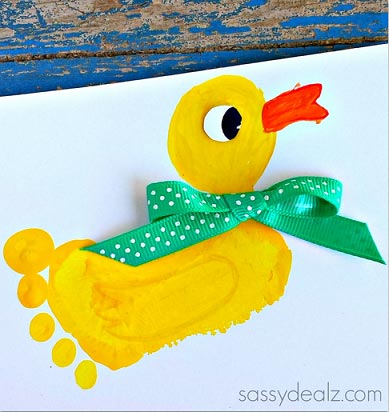 Footprint Duck Craft for Kids – This little guy is pretty cute right? Quack Quack!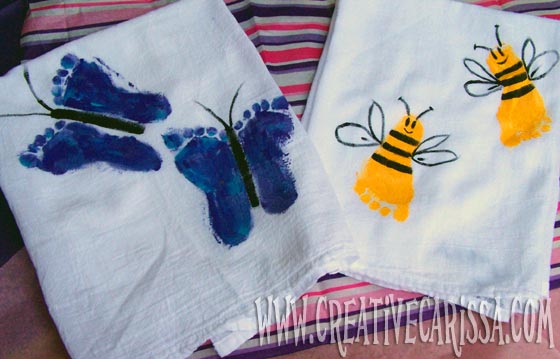 Make Bumble Bee & Butterfly Footprint Towels – Love these butterflies and bees, and what grandma wouldn't love to use these tea towels??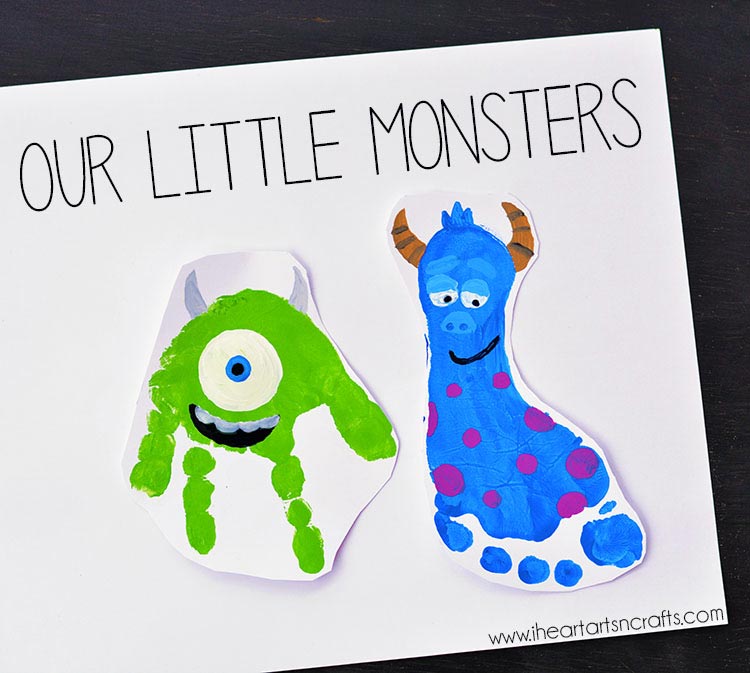 Monsters Inc Inspired Footprint Art – So cute! And perfect for fans of the Monsters Inc movies.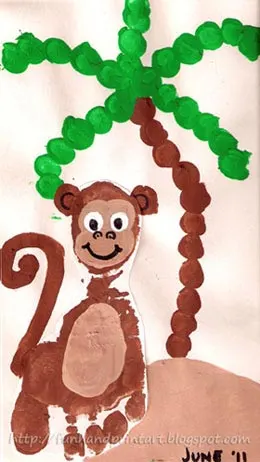 Footprint Monkey Craft and Fingerprint Palm Tree – But what became of the monkey, monkey, monkey… Isn't he adorable??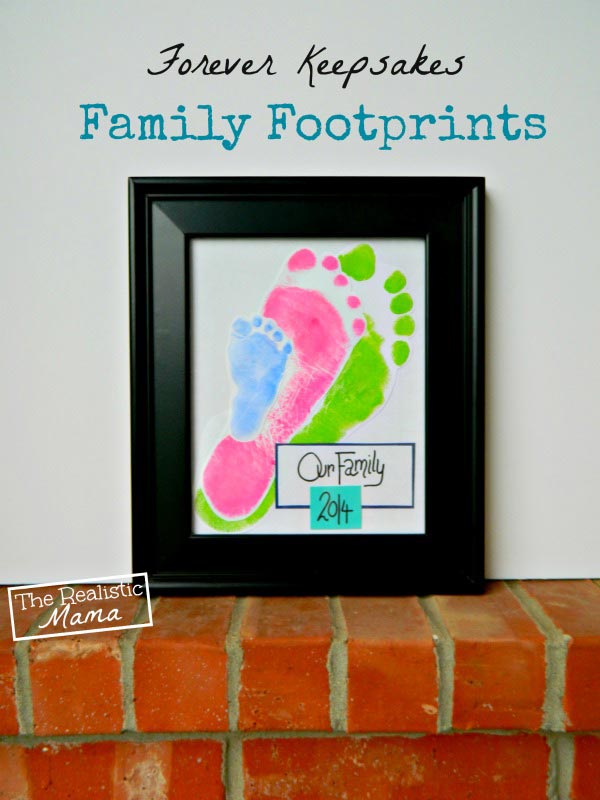 Family Fun – Footprint Keepsake – I love crafts that have a purpose, like this one. Your little one gets to learn all about their feet, and have fun with the messy painting, and you get an amazing keepsake to hang on the wall!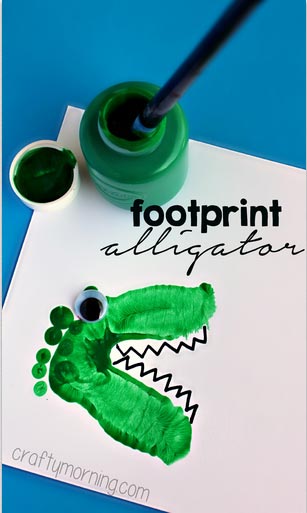 Alligator and Dinosaur Footprint Crafts for Kids – When is a foot not a foot? When it's an alligator of course! Snap Snap!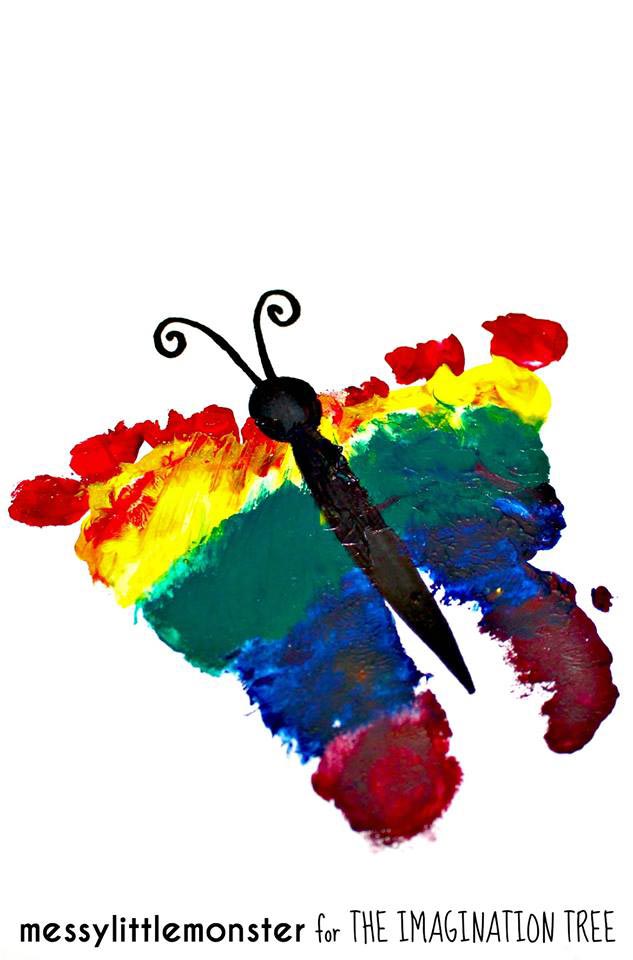 Rainbow Footprint Butterfly Keepsake – If your little on is a fan of Eric Carle's The Very Hungry Caterpillar they're going to love this butterfly footprint craft!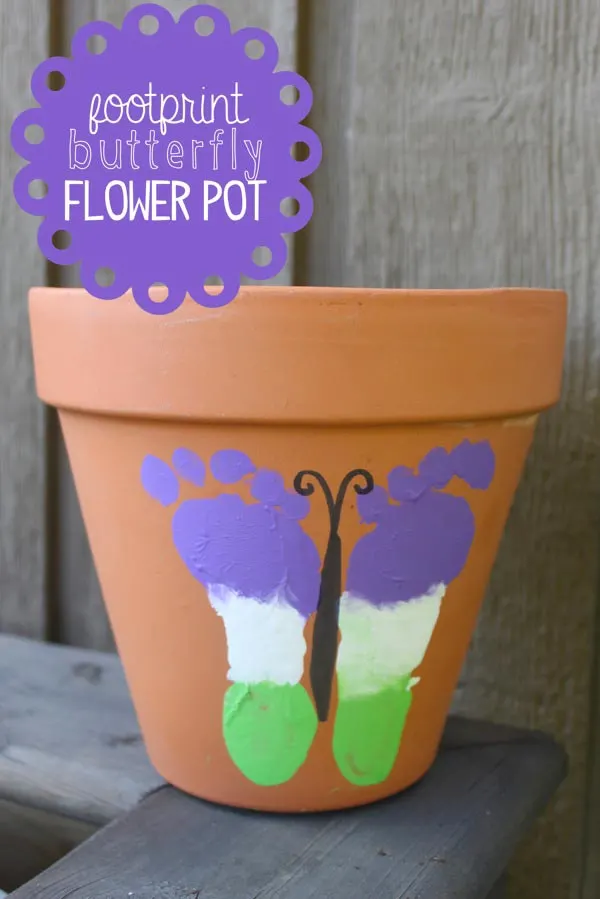 Footprint Butterfly Flower Pot – Does grandma love spending time in the garden? She will LOVE this personalised flower pot as a gift; it's adorable!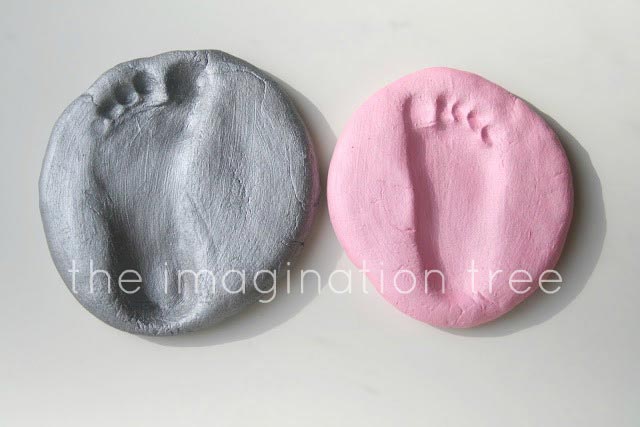 Salt Dough Footprint Keepsakes – We tried to make these when the kiddos were small and they were so wriggly we couldn't really capture their feet very well. I'd like to try it again now they are old enough to take an active role in the process.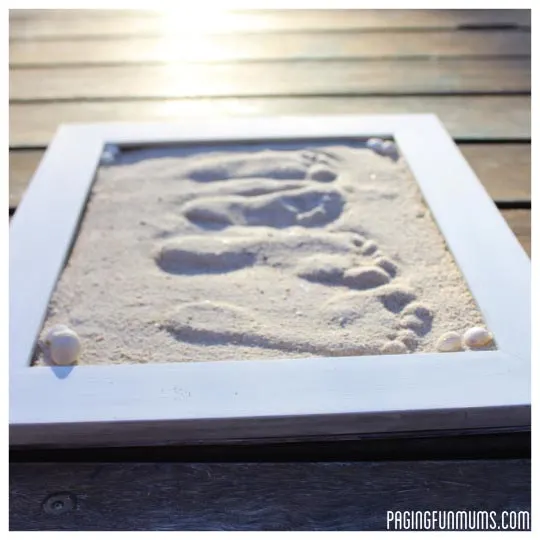 Sand Footprint Craft – Full DIY instructions! – Oh my, this is quite beautiful! I love the idea of doing this footprint craft together with the kiddos and then having a masterpiece to hang on the wall. This would be the perfect gift for a grandma too!
Kid's Books about Feet
Once you've finished creating your footprint masterpieces why not snuggle up together and read some books all about feet!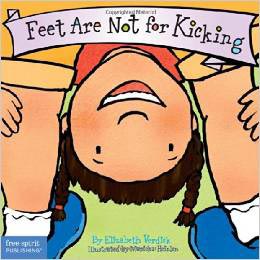 Feet Are Not for Kicking by Elizabeth Verdick and Marieka Heinlen – If your toddler or preschooler has learned to kick balls and leaves it might be time to let them know that feet are not for kicking people, and this book delivers the message wonderfully.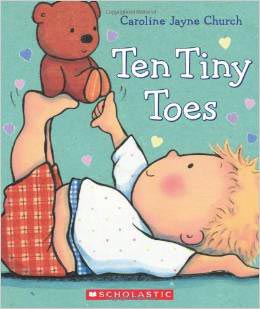 Ten Tiny Toes by Caroline Jayne Church – This is such an adorable book that toddlers will love to read with you to learn all about their body parts. It's based on my daughter's absolute favourite song: Head, Shoulders, Knees and Toes!
---
If you enjoyed this collection of footprint crafts why not check out our
owl crafts
and
flower craft
collections too!