If your little one is in love with Frozen they'll love these snowman crafts for kids!
This post may contain affiliate links, which means I may receive a commission if you click on a link and purchase something. As an Etsy and Zazzle Affiliate I earn commissions from qualifying purchases.

Do you wanna build a snowman? This week I've rounded up some easy snowman crafts for kids to make, some by themselves and some with a little help from you. They're the perfect way to extend on a love of Olaf and Disney's Frozen movie, or just to learn about snowmen!
We can't wait to do the snowman sock craft and we're going to hang a Olaf salt dough ornament on our Christmas Tree this year!
And as usual I've thrown in some links to fine and gross motor skills, snowman themed printables, books and yummy snacks so you have everything you need for a snowman themed Tot School for your toddler or preschooler!
Easy Snowman Crafts for Kids
Crafts are another great way to develop fine motor skills as well as allowing your toddler to be creative. Here are some craft ideas for toddlers that they should enjoy: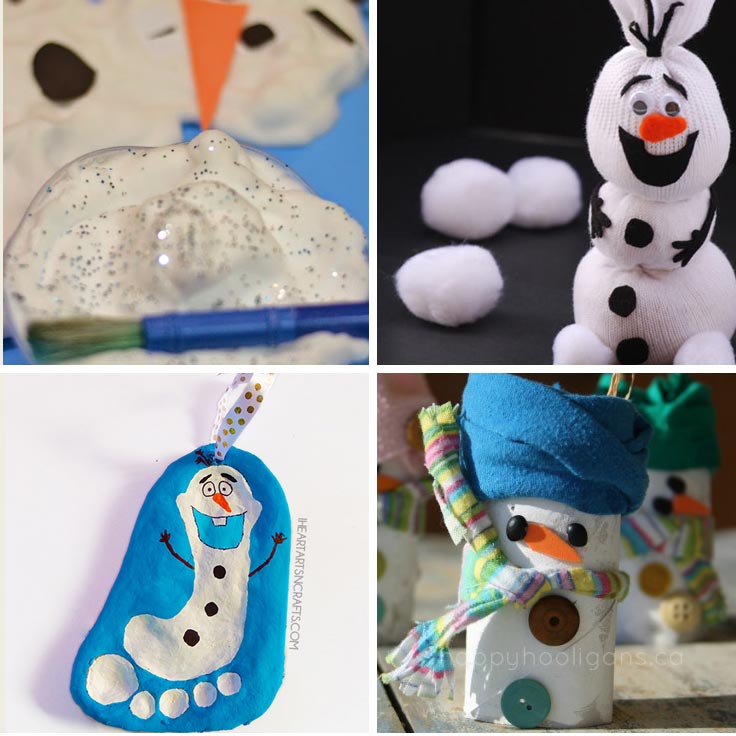 Books for Toddlers
Here are some of our favourite Snowman books for toddlers!
&
That's Not My Snowman.
Snowmen All Year Board Book
How to Build a Snowman
Peek-a-Boo Snowman
Little Snowman
Olaf's 1-2-3
&
Fine Motor Activities for Toddlers
Fine motor skills are an important part of your tot's development, because without them they won't be able to write, grasp small objects or fasten zips on their clothing.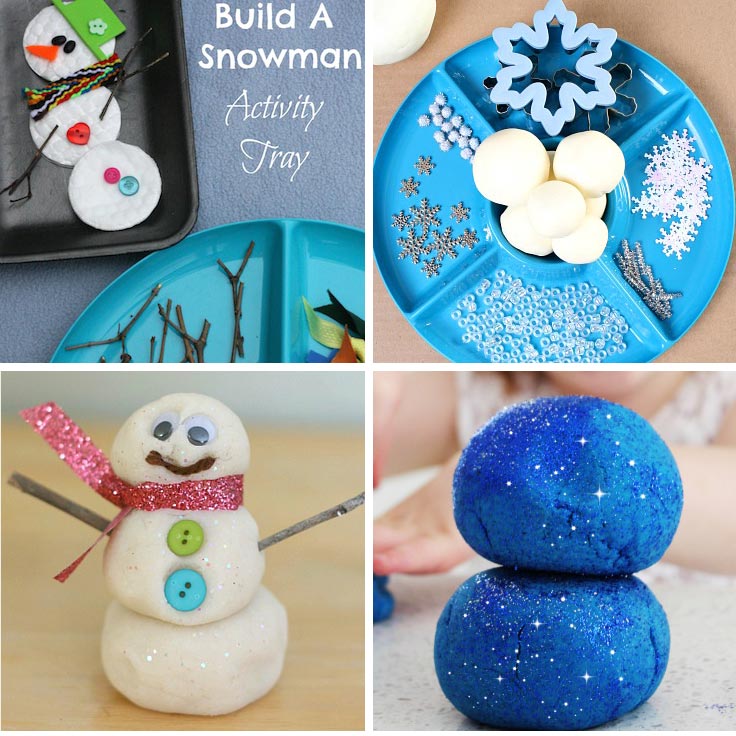 Here are some wonderful fine motor activities for toddlers to help them develop those all important skills:
&
Gross Motor Activities for Toddlers
Gross motor skills are the ones that allow your little one to climb, and jump, to hop and to walk. Here's are some structured gross motor activities for toddlers that are perfect for rainy days when you're stuck in doors and they need to expend some energy!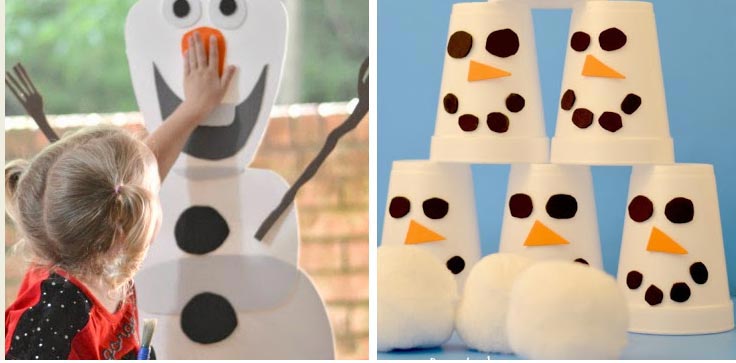 Build Olaf DIY Toy – How about this for some great gross motor fun, combined with problem solving? Just make sure you put it low down enough on the wall or window that you toddler can reach Olaf's head.
Snowman Slam – This one looks like great fun and is perfect for toddlers learning to throw. You probably have all the materials at home already.
Printable Activities to Do with Toddlers
To help develop numeracy and literacy skills you can use one of the many free printable packs that are shared by other mums. Here are some printable activities to do with toddlers:
Pin these ideas!
Hit the button to save these ideas for later.
Don't forget to
follow us on Pinterest
for more great stuff!

&
---