If you want to live the life of your dreams and stop spinning your wheels it's time to start tracking your Level 10 Life. And your Bullet Journal is a great place to do it!
Level 10 Life Bullet Journal Spreads
This post may contain affiliate links, which means I may receive a commission if you click on a link and purchase something. As an Etsy and Amazon Associate I earn commissions from qualifying purchases.
You must have heard about Level 10 Life already since it's a buzz word in the Bullet Journal community at the moment. It all stems from Hal Elrod's book The Miracle Morning and is a way of tracking goals in 10 different areas of your life to help you reach a success level of 10 in each of them.
The 10 areas are:
Family & Friends
Personal Growth & Development
Spirituality
Finances
Career/Business
Significant Other/Romance
Fun & Recreation
Contribution/Giving
Health/Fitness
Physical Environment (Home/Office)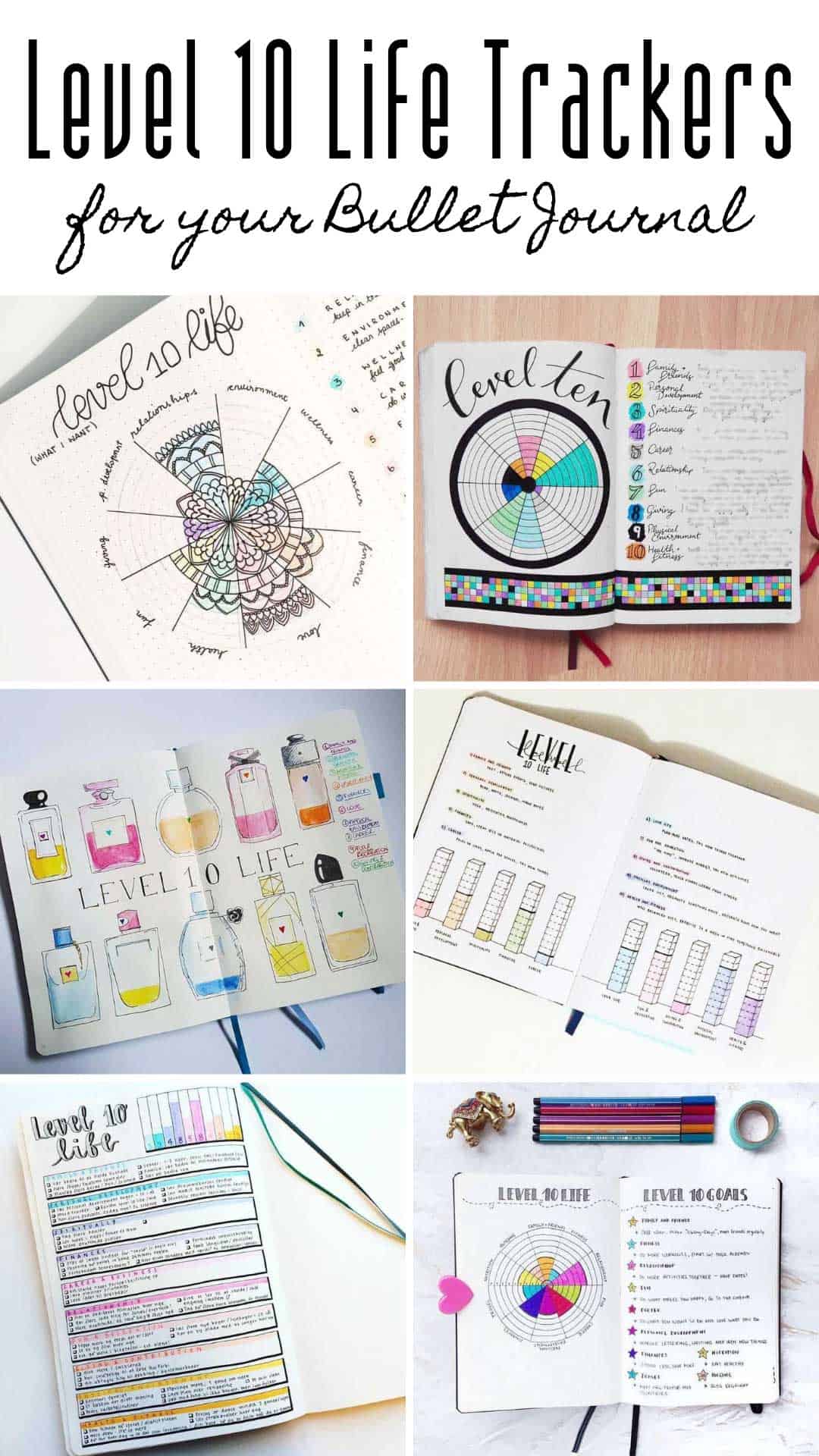 And of course once you've figured out your goals you totally need a bullet journal tracker to monitor your progress right?
If you need a little inspiration to help you figure out your layout here are ten of my favourite Level 10 Life spreads:
via @rachelmaybujo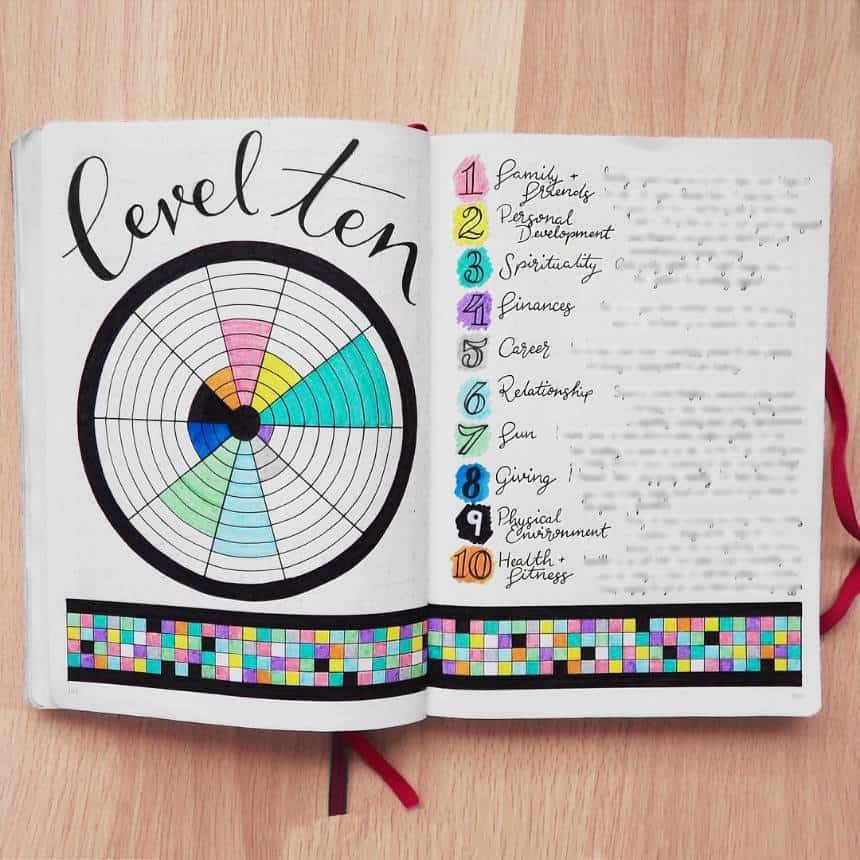 via @pagesanddreams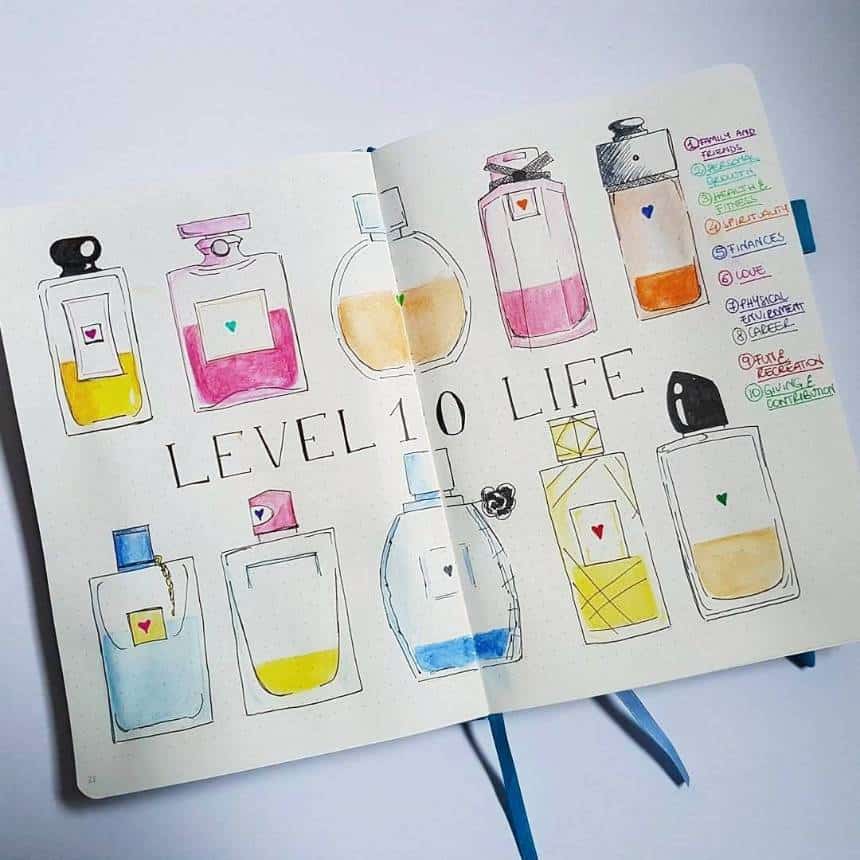 via @needful.art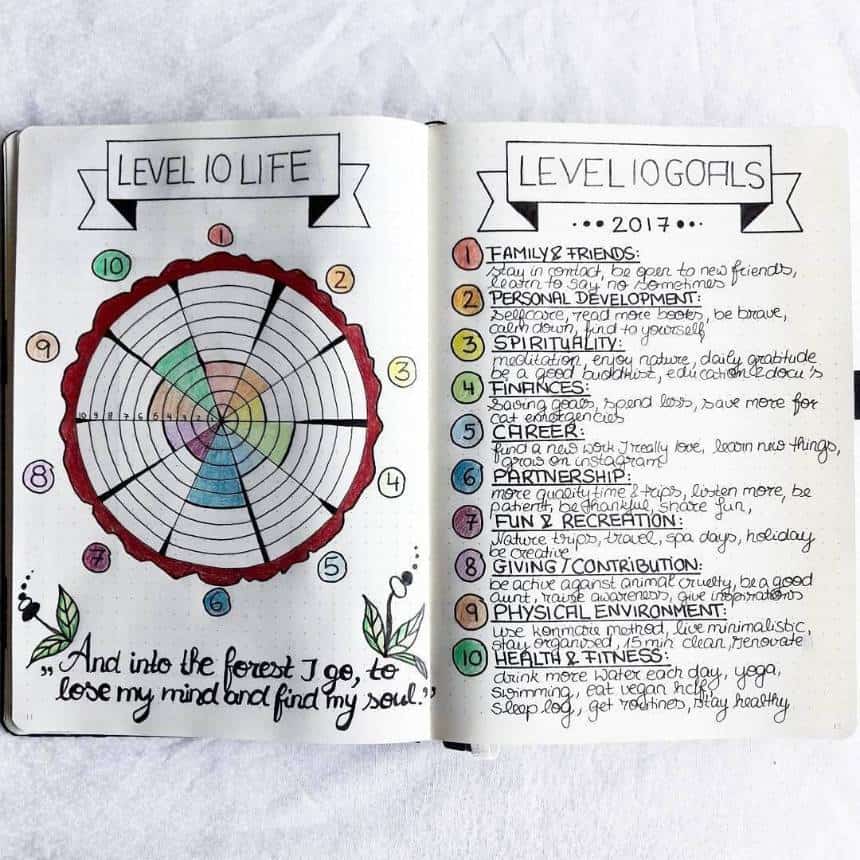 via @bujobytif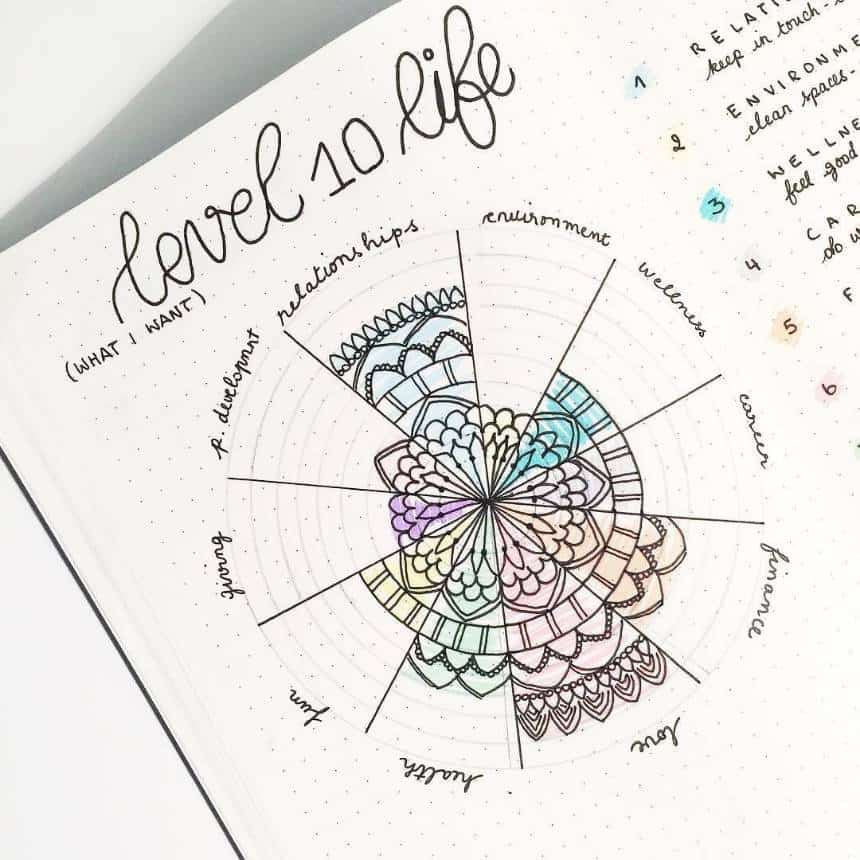 via @thejournaltea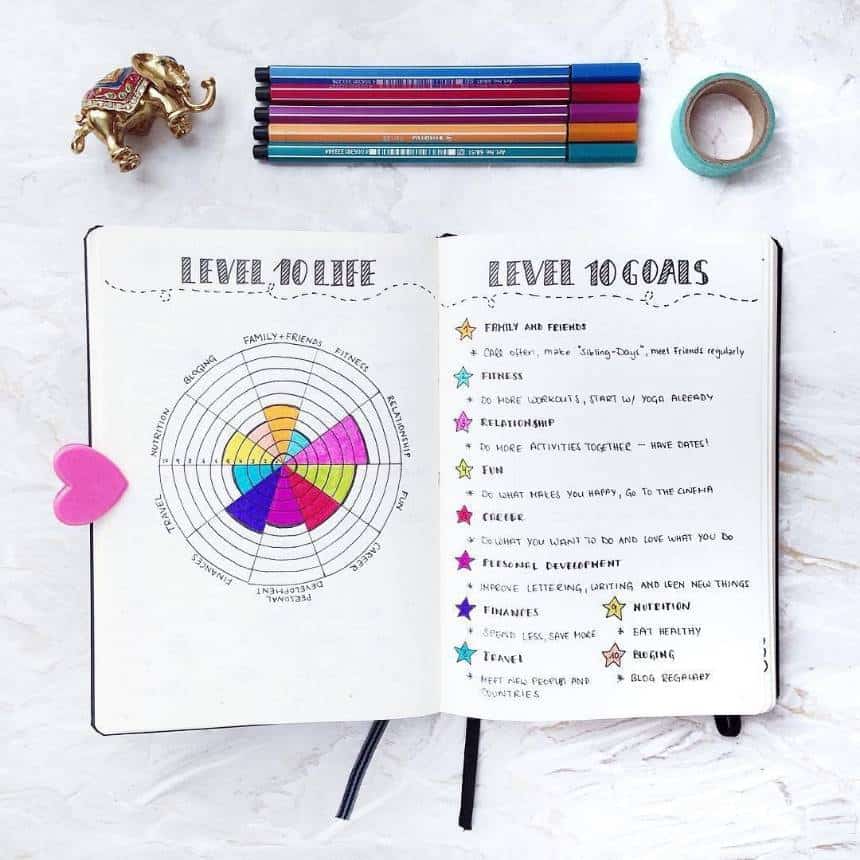 via @bromlebi