Your bullet journal can be used for so much more than just keeping track of your to do list. Get inspired by these bullet journal spreads you need to try next month!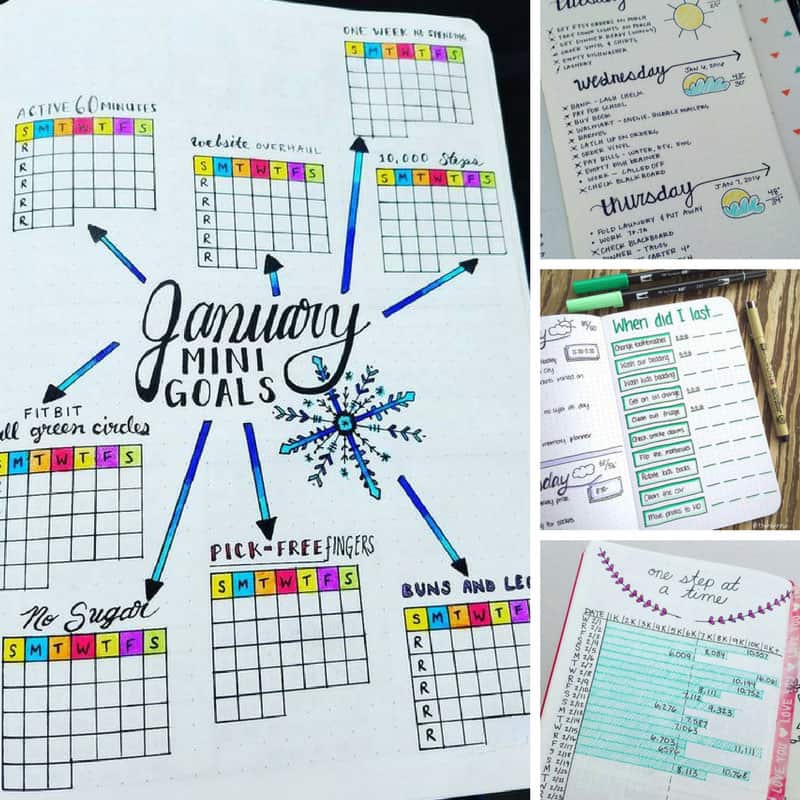 Bullet Journal Spreads for Tracking Your Life

Whether you're new to the whole Bullet Journal movement or you're ready to take your planning to the next level you will be totally inspired by these tracking spreads you can use in 2018! From tracking your sleep and your daily steps to monitoring your migraines and remembering when you last changed the oil in your car, there is a layout here for everyone!
Track your sleep
Track your fitness routine
Track your steps
Track the books you read
Track your budgets and expenditure
Track the movies you watch
Track your savings goals
Track your TV shows
Track your mood
Track the weather
Track your period
Track your weight loss
Track your chores
Track your mini goals
Plan your morning routine
Remind yourself of birthdays
Plan your meals
Track your debt payoff – Dave Ramsey style
Track your craft projects
Track your water intake
Plan your diet
Use the Dutch Door hack to track your week
Track your pen tests
Track your memories and milestones
Track your Instagram follower numbers
Track your Christmas shopping
Countdown to your Disney vacation
Track your car maintenance
Monitor your migraines
Track your IVF cycle
Track your antenatal appointments
Track your breastfeeding
Track when you last…
Track your Doctor appointments
Track your bucket list