Don't spend Christmas Day stuck in the kitchen, use these make ahead Christmas recipes instead! You can even start making some things today.
This post may contain affiliate links, which means I may receive a commission if you click on a link and purchase something. As an Etsy and Amazon Associate I earn commissions from qualifying purchases.
Make Ahead Christmas Recipes
We're hosting Christmas Dinner this year for the first time in a long time. And all I can remember from previous years is hubby and I being stuck in the kitchen from the early hours of the morning, switching things in and out of the oven, and not spending any time with our family.
Christmas Day is meant to be a time for family and relaxation, not running around in a hot kitchen getting stressed because you can't fit everything in the oven or you suddenly don't have enough baking trays!
Which is why this year we're going to do things a little different, and fill our freezer with make ahead Christmas recipes. I've put together a fabulous Christmas Dinner menu that you can make ahead days or even weeks ahead of time. You can even make ahead the turkey, by roasting it on Christmas Eve and just reheating on the day, and no one will ever tell the difference.
Here are the recipes I've found so you can have a stress free Christmas too. Well where cooking dinner is concerned anyway, I can't guarantee your family will behave themselves!
Related Posts:
Make Ahead Christmas Starter: Prawn Cocktails with Lime and Chilli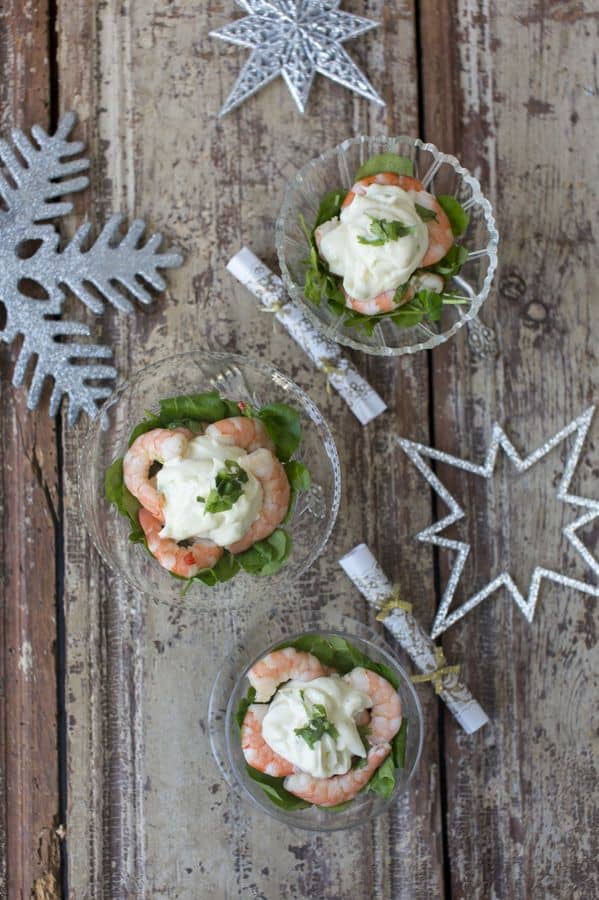 This make ahead Prawn Cocktail is super simple to put together and the South East Asian flavours make it a step above your traditional gloopy pink sludge. (via Feeding Boys)
Make Ahead Smoked Salmon & Avocado Terrines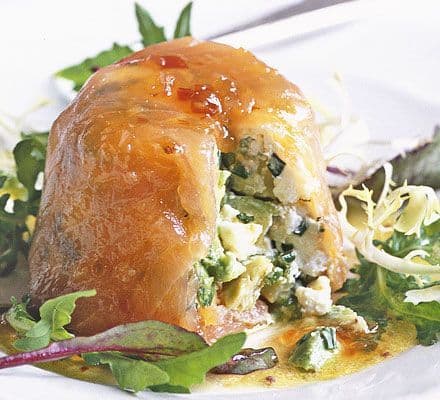 If you prefer salmon over prawns you need to take a look at this amazing smoked salmon terrine. Your guests will be amazed, and all you need to do on Christmas Day is take them out of the fridge and pop them on the plate. (via BBC Good Food)
Make-Ahead Roast Turkey and Gravy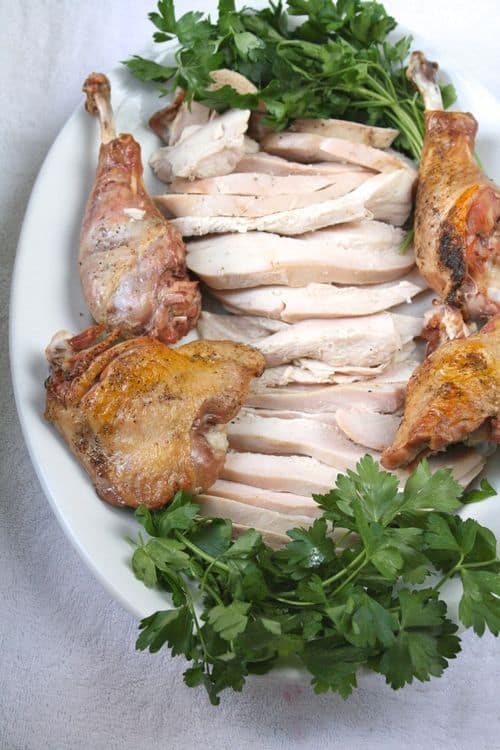 The one thing I hate the most on Christmas day is roasting the turkey. It takes so long and you have to keep taking other things in and out of the oven. And then when you try and slice it it all falls to pieces. Which is why this method looks so much easier. Roast the turkey on Christmas Eve, and then just reheat it for 20 minutes on Christmas Day! It's genius right? (via The Bitten Word)
Herbed Sausage, Cranberry, and Apple Stuffing



I prefer to make and serve stuffing separately to the turkey because not everyone in my family likes it. This recipe is perfect for a make-ahead Christmas because you can do it the weekend before and pop it in the freezer. Just make sure you remember to get it out to defrost! (via Sally's Baking Addiction)
Make Ahead Sausages Wrapped in Bacon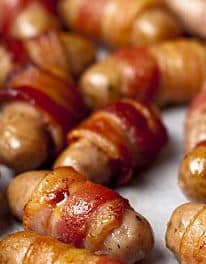 These are an absolute must for our Christmas Dinner, and I always make twice as many as I think we'll need because people can't eat them quick enough. This Mary Berry recipe is great because you can prepare everything ahead of time and then just pop them in the oven for half an hour. (via Marry Berry)
Extra Crunchy Make-Ahead Roast Potatoes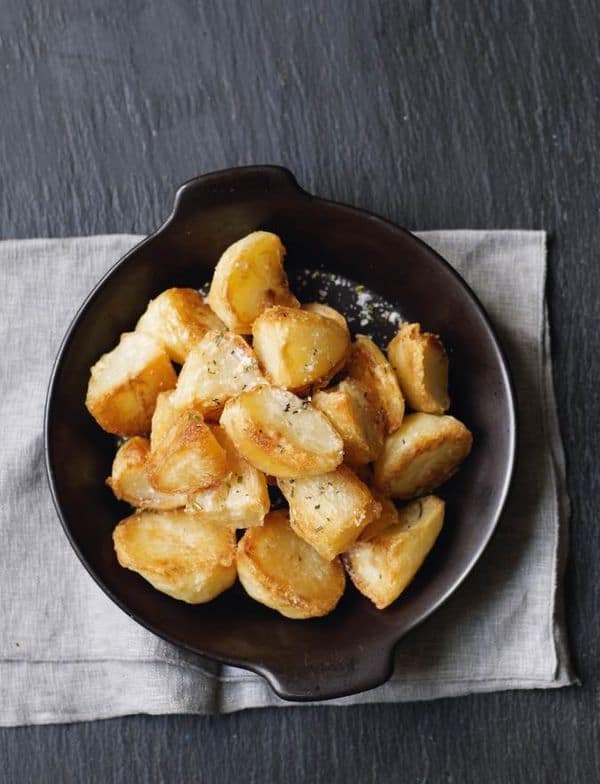 My hubby loves a good roast potato, he probably has third or even fourth helpings. This recipe is brilliant because not only does it produce nice and crunchy roasties, you can make them up to a month ahead of time (like now) pop them in the freezer, and then roast them from frozen on Christmas Day! (via Sainsbury's Magazine)
Make Ahead Buttered Sprouts with Pancetta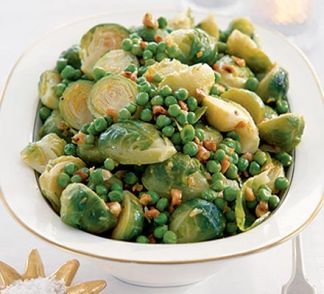 Brussel sprouts are like Marmite, you either love them or you hate them. But the good news is you can make them ahead of time and then pop them in the microwave for about 4 minutes when you're ready to serve them up. (via BBC Good Food)
Make Ahead Mince Pies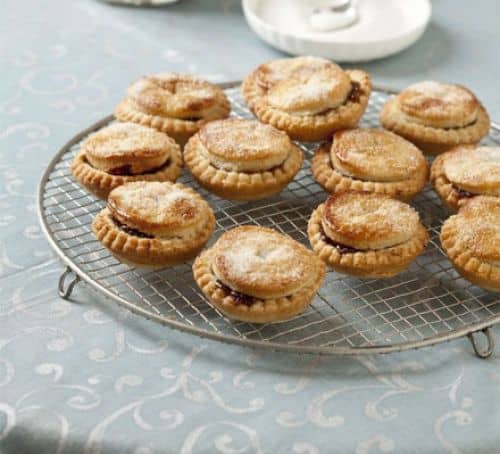 These tasty mince pies can be made ahead and frozen. Then just pop them in the freezer and cook from frozen for fresh from the oven deliciousness! (via BBC Good Food)
Preparing Your Kitchen
Make ahead menus are a great way to cut down on the stress of cooking on Christmas Day, but these fabulous kitchen tools can help make things even easier.

Carve your turkey like a pro with this carving knife set!
Related Posts: