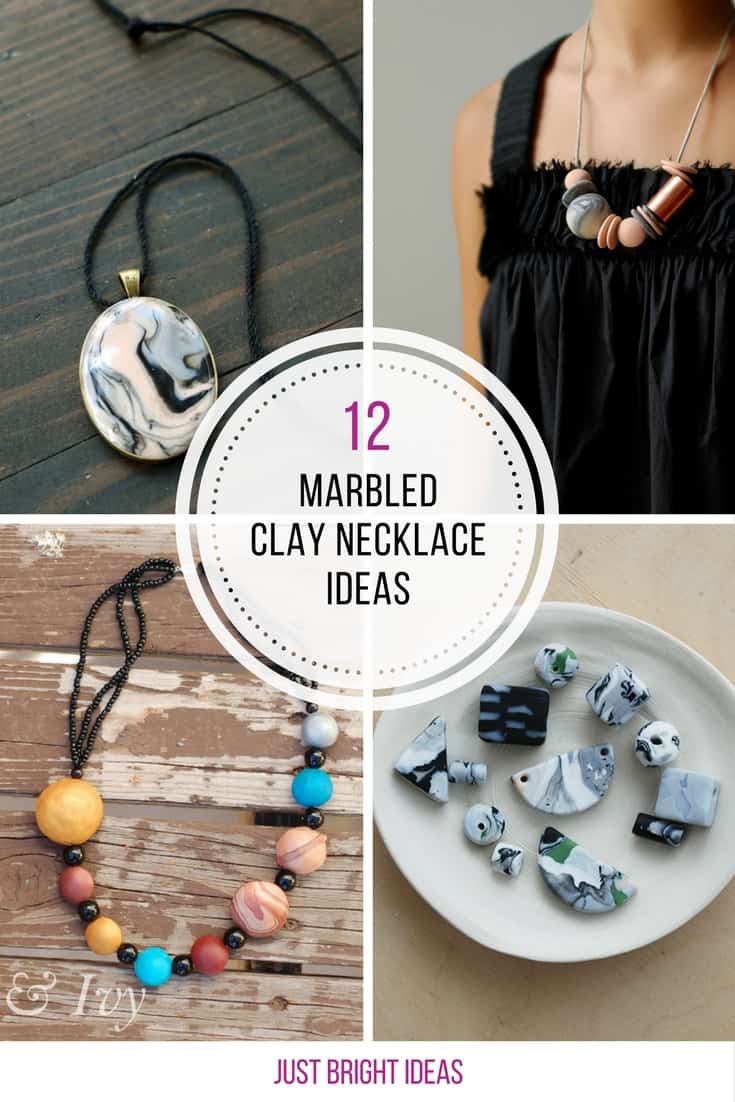 Pin these ideas! Hit the button to save these ideas for later. Don't forget to follow us on Pinterest for more great stuff!
This post may contain affiliate links, which means I may receive a commission if you click on a link and purchase something. As an Etsy and Zazzle Affiliate I earn commissions from qualifying purchases.
&
---
Do you remember making stuff with clay when you were a kid? Well this weekend why not have a go at making yourself a gorgeous necklace! These marbled polymer clay necklace ideas are perfect for making for yourself or as a gift for a loved one. Speaking of which Mother's Day is just around the corner and we bet mom would love one of these.
Marbled Polymer Clay Necklace Ideas

12. Marbled Clay Pendant Necklace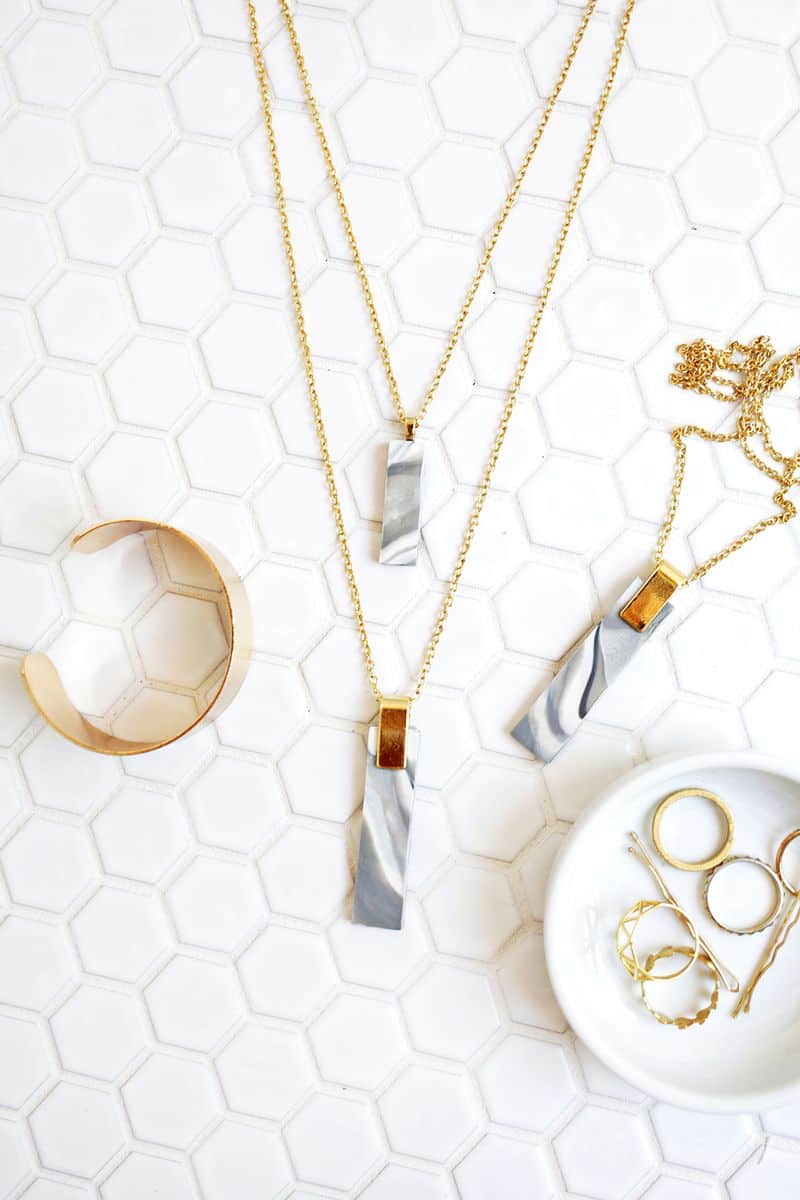 Found it here >> A Beautiful Mess
These marbled polymer clay pendants are gorgeous, and they look really expensive too which means they're perfect for giving as gifts!
11. DIY Marbled Clay Necklace Tutorial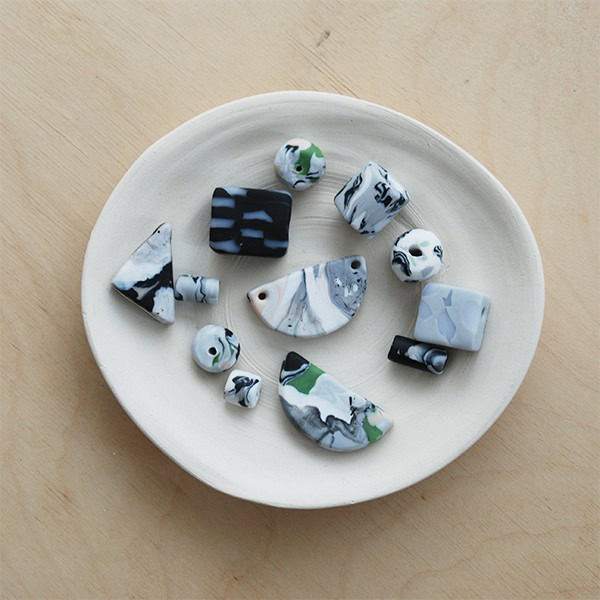 Found it here >> Front and Company
The thing we love most about making necklaces out of polymer clay is that you are not limited to the shape or size of the pendant.
10. Easy Marbled Clay Pendant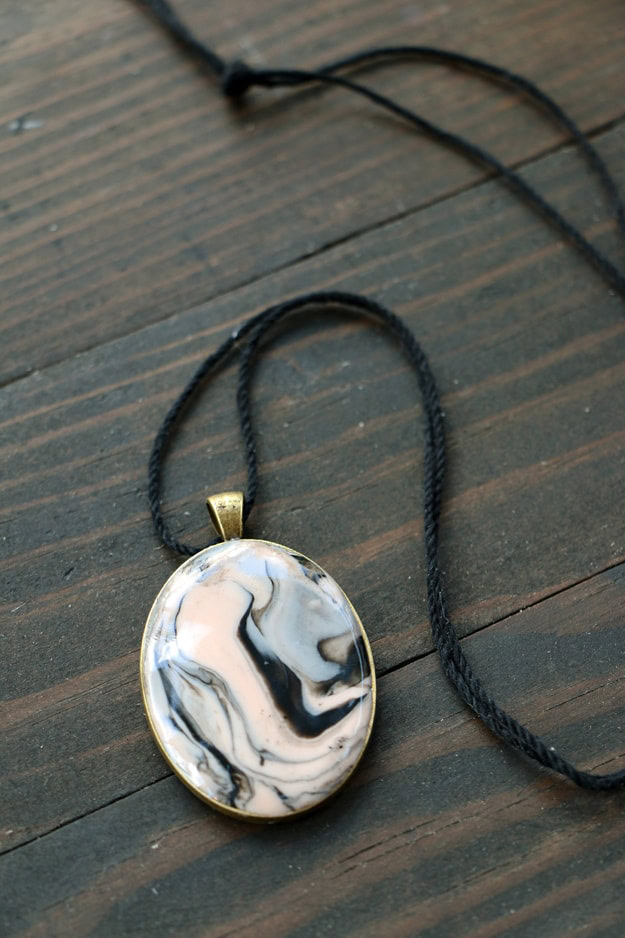 Found it here >> DIYs
The bevelled oval pendant makes this clay necklace look really stylish, though we think it would look even better on a chain rather than a piece of yarn.
9. Polymer Clay Marble Statement Necklace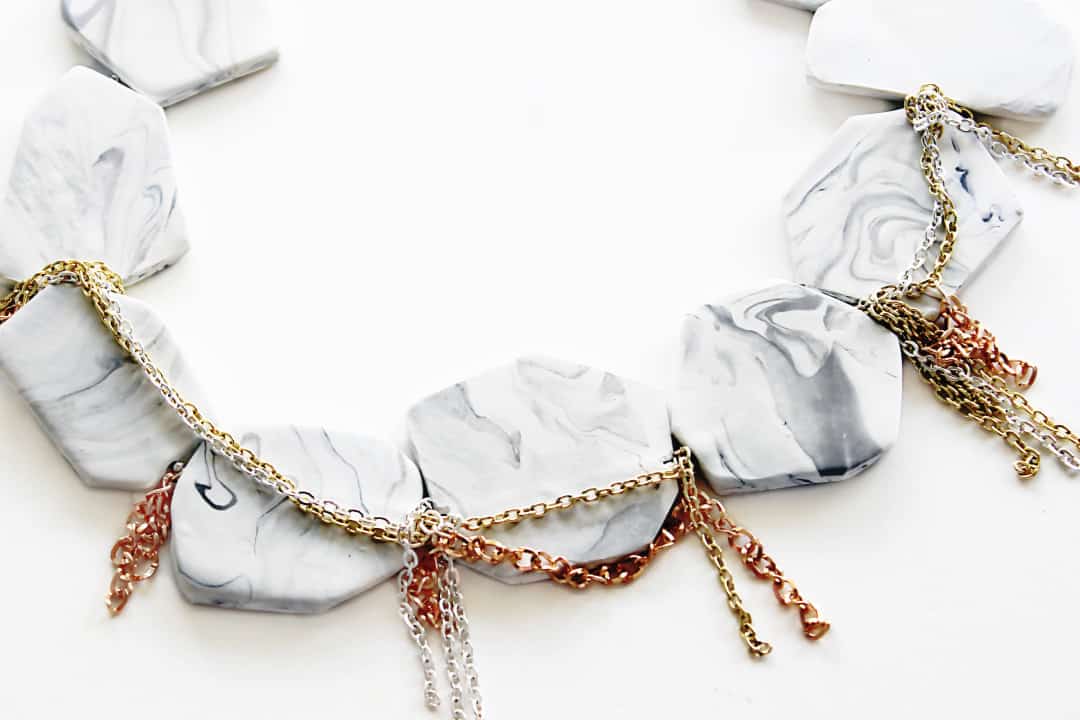 Found it here >> Style & Spice
You know how lucky you are to be crafty when you see a necklace you love and can't afford the $400 price tag, so you go home and make your own version for less than $25!